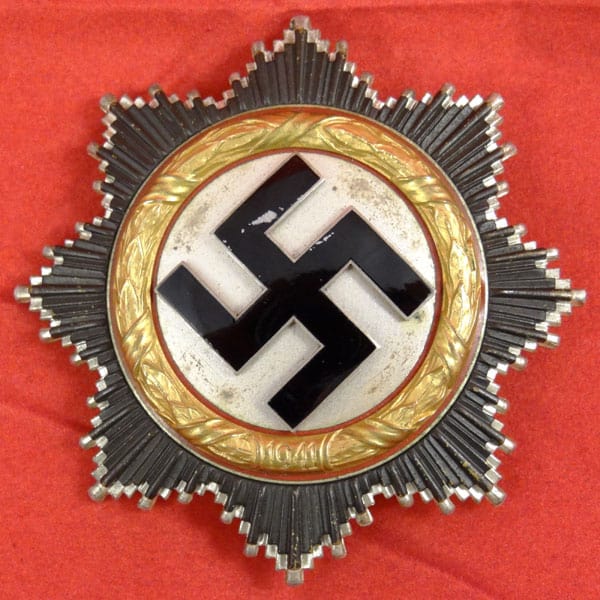 World War 2 German medals, awards and badges are some of the most detailed and ornate of any in military history. The level of detail, consistency and quality demanded of WW2 Nazi Germany was unmatched for the time. Some of the most popular and well known German medals include the Iron Cross First Class, Iron Cross Second Class (aka. EKI, or EKII), War Merit Badge, Wound Badge, and the General Assault and Infantry Assault Badges. For decades after the war, Nazi Medals were some of the most collectible of WWII relics. For that reason, there were a great deal of fakes produced, making collecting authentic medals very challenging.
Showing 1–24 of 37 results
German Medals & Awards

SOLD!

Iron Cross Second Class EKII, 1939 (Eisernes Kreuz II Klasse) with "65" stamped into the ring, which signifies the maker, "Klein & Quenzer". This Iron Cross may look a little rough, but a cross like this tells a story all its own. As any collector knows, to clean or restore a piece such as this one would destroy its history and value. Aside from some modest petina, and very slight surface color, the overall black finish is still about 95% on both sides, with the trademark "veins" running through random sections. A very nice cross indeed!