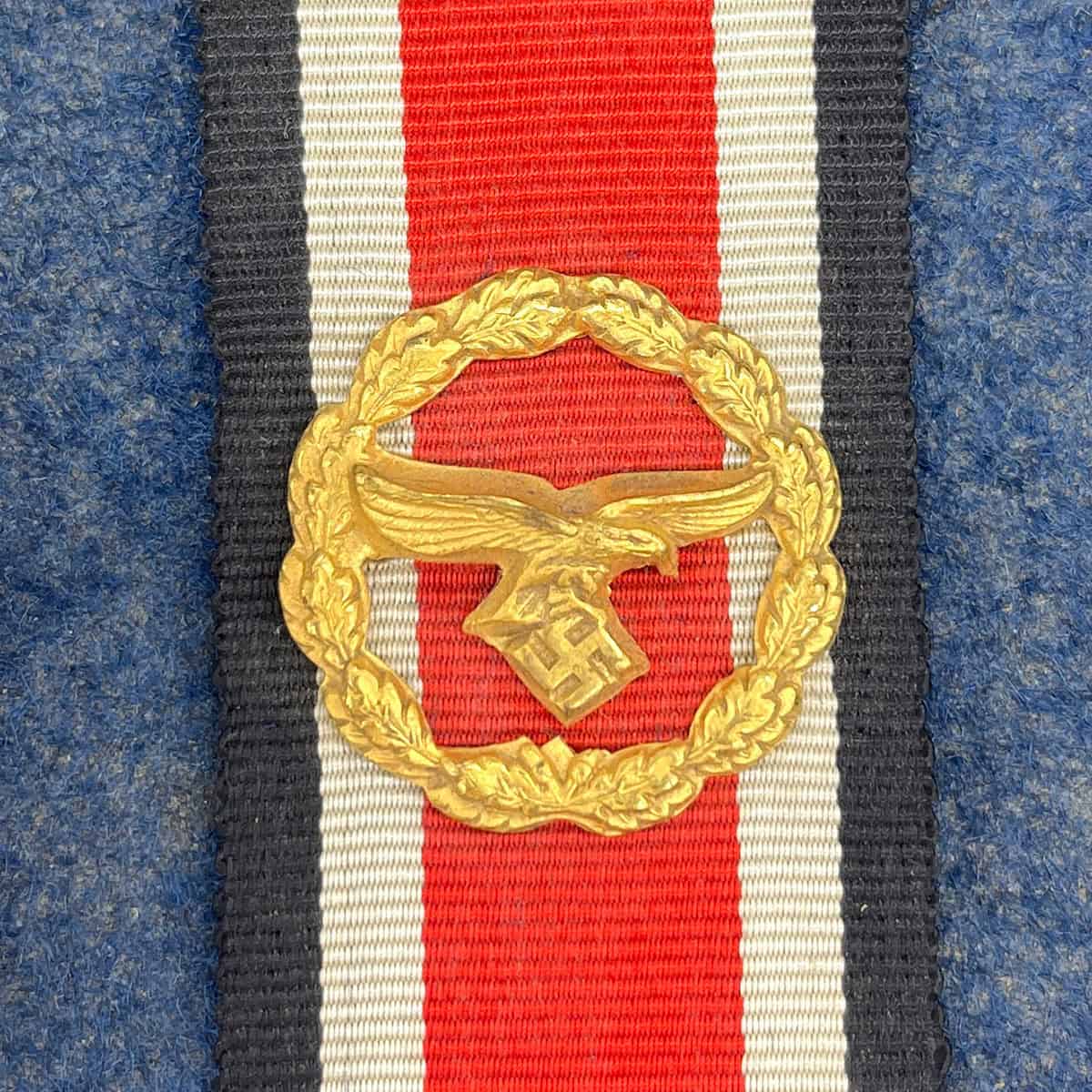 The Honor Roll (first issued as a paper document only) was first issued under the German Army in July of 1941, following the invasion of Russia. On January 30, 1944 this award was upgraded by Adolf Hitler to the decoration we know today as the Honor Roll Clasp.
In May of 1944, a Naval (Kriegsmarine) version of the Honor Roll Clasp was introduced, and for the Luftwaffe (German Air Force) one was instituted in July of 1944.
For a soldier to qualify for this prestigious and coveted award, they must have received previously the Iron Cross First AND Second Class awards, distinguished himself in combat AFTER having received both levels of the Iron Cross, and have already been included in the Honor Roll of the German Army.
Showing the single result
German Medals & Awards

SOLD!

This is one of the first Luftwaffe Honor Roll Clasps we've seen. These don't seem to be as available as the Army version, and even fewer with the original case of issue.