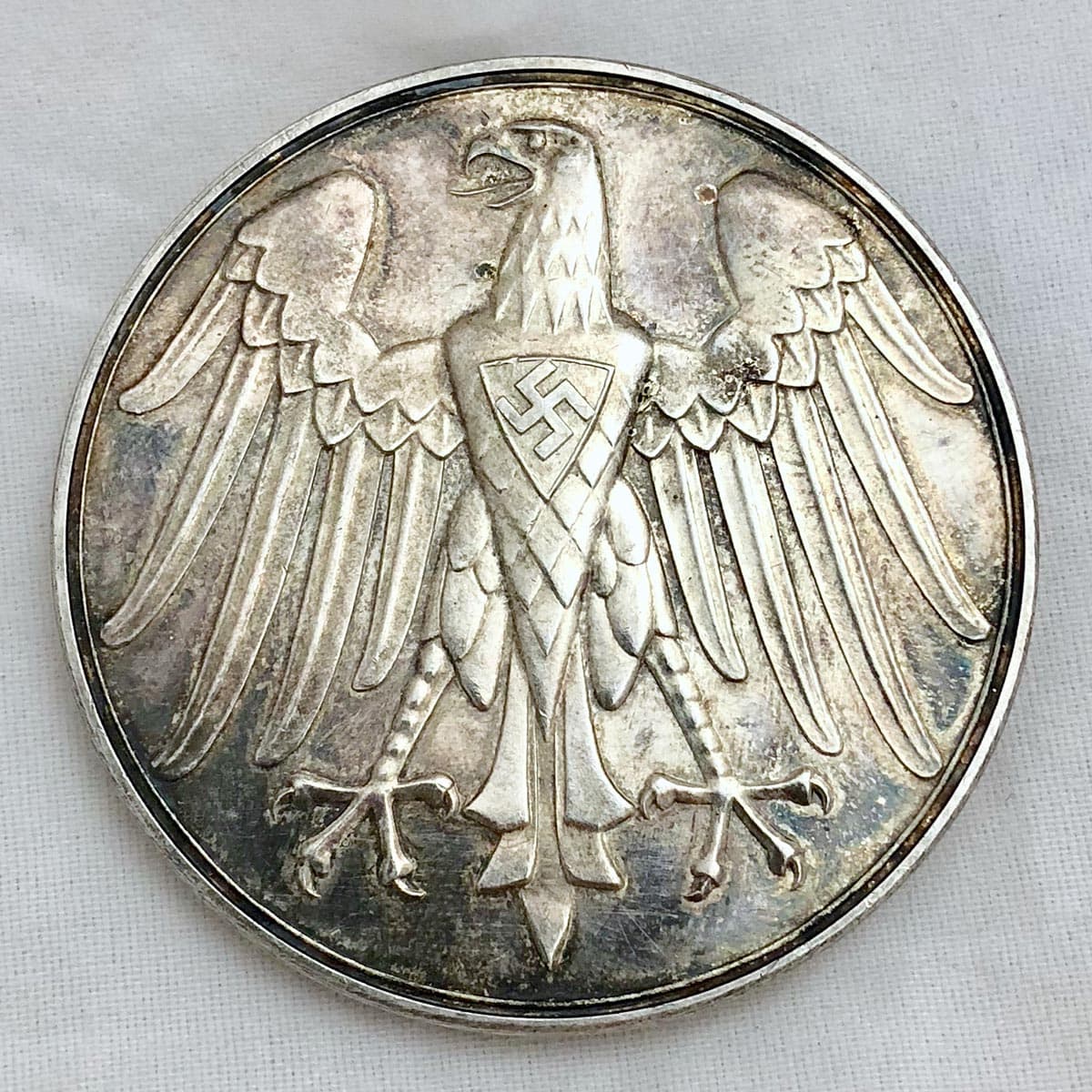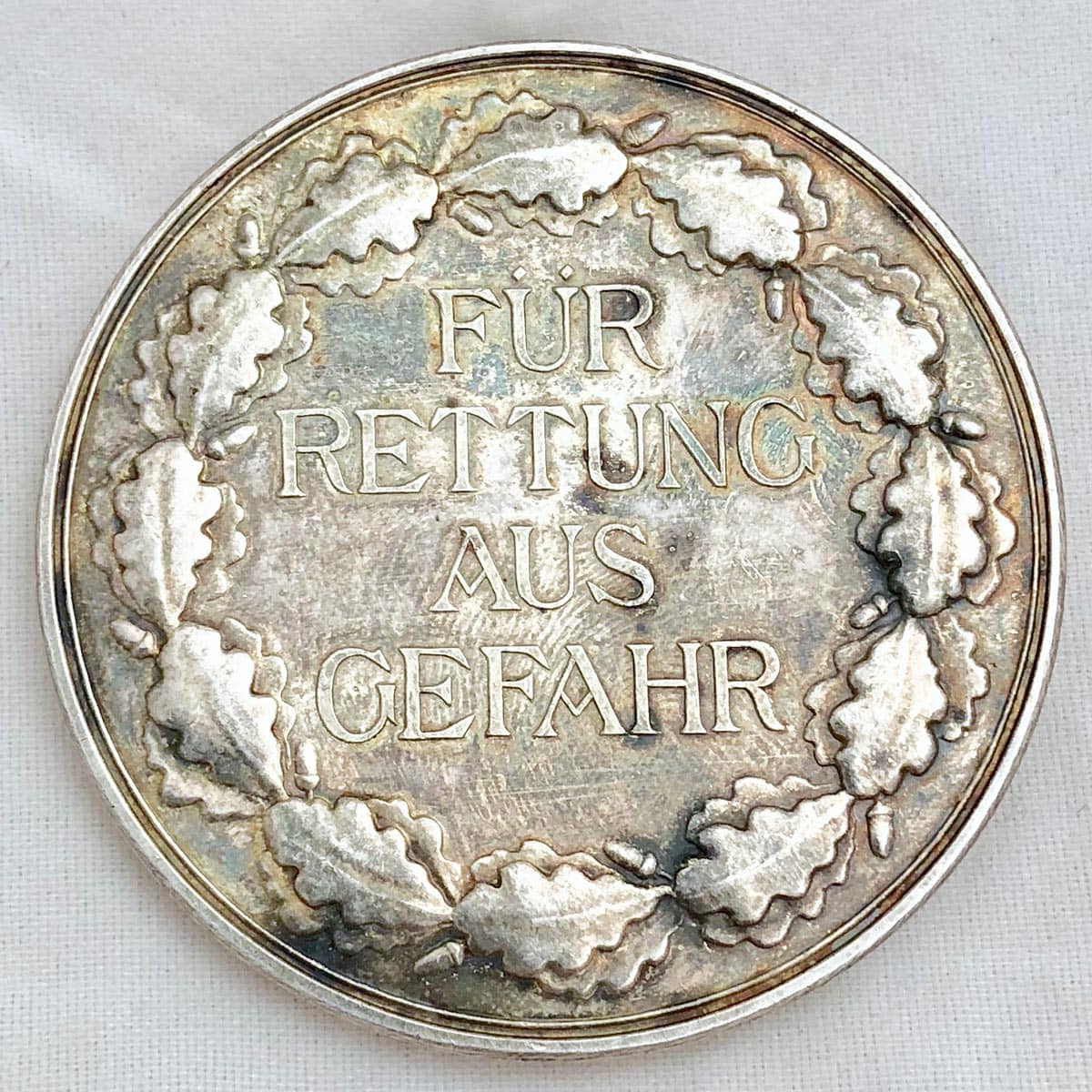 Here's a really rare find, a civilian Life Saving Honour Medal, which was awarded for rescuing individuals at the risk of one's own life while outside of any employment capacity.
Constructed of solid silver, this is a very heavy medal, weighing 53 grams, and measuring 1.95 inches (49.80 mm) in diameter and .12 inches (3.06 mm) thick.
On the front is a German eagle with the Swastika on it's chest, while on the reverse we see a wreath of oak leaves surrounding the words, "Für Rettung Aus Gefahr" (For rescue from danger).
This medal was purchased along with several other unrelated items in a US veteran's bring-back collection and has never been cleaned or polished – stored away since the war.