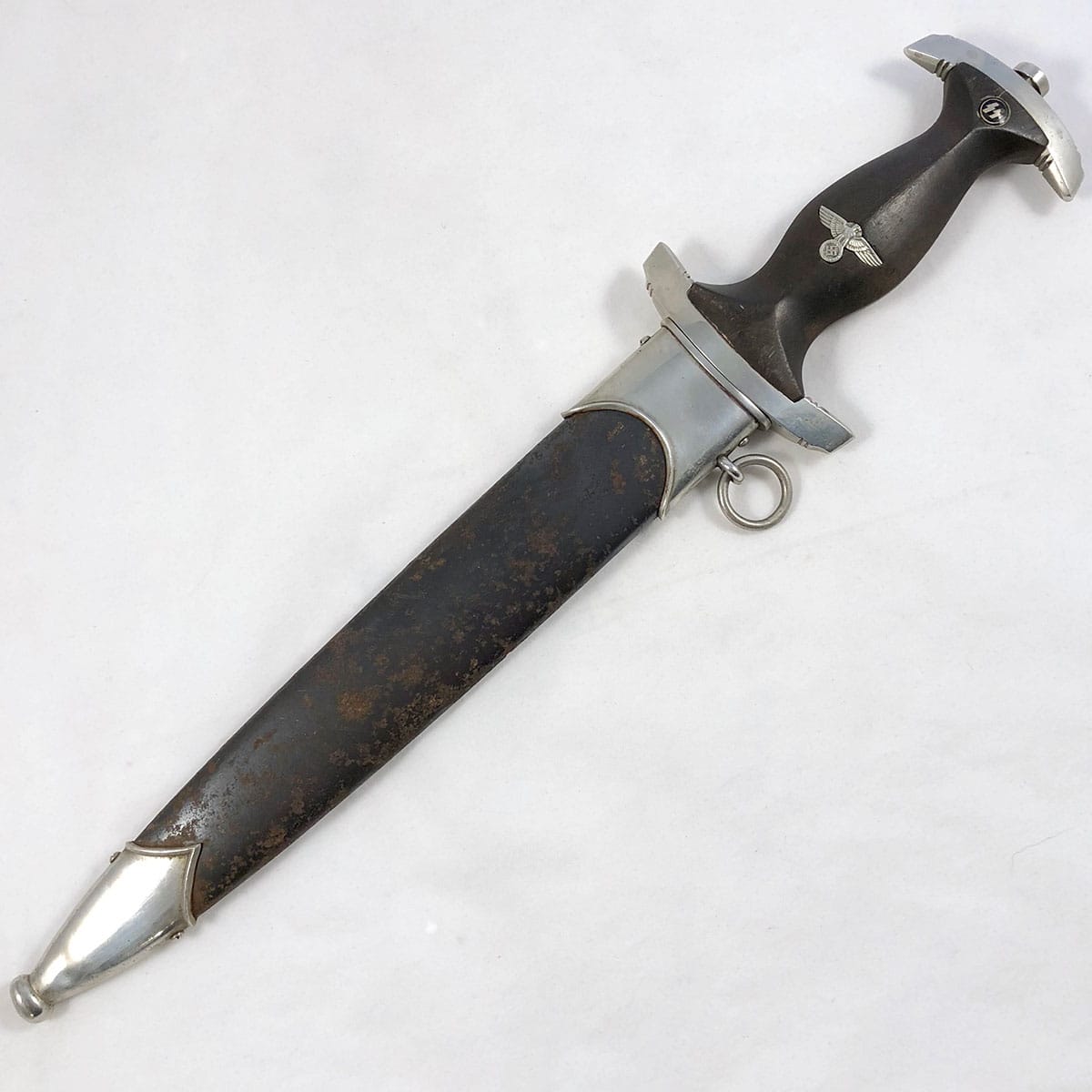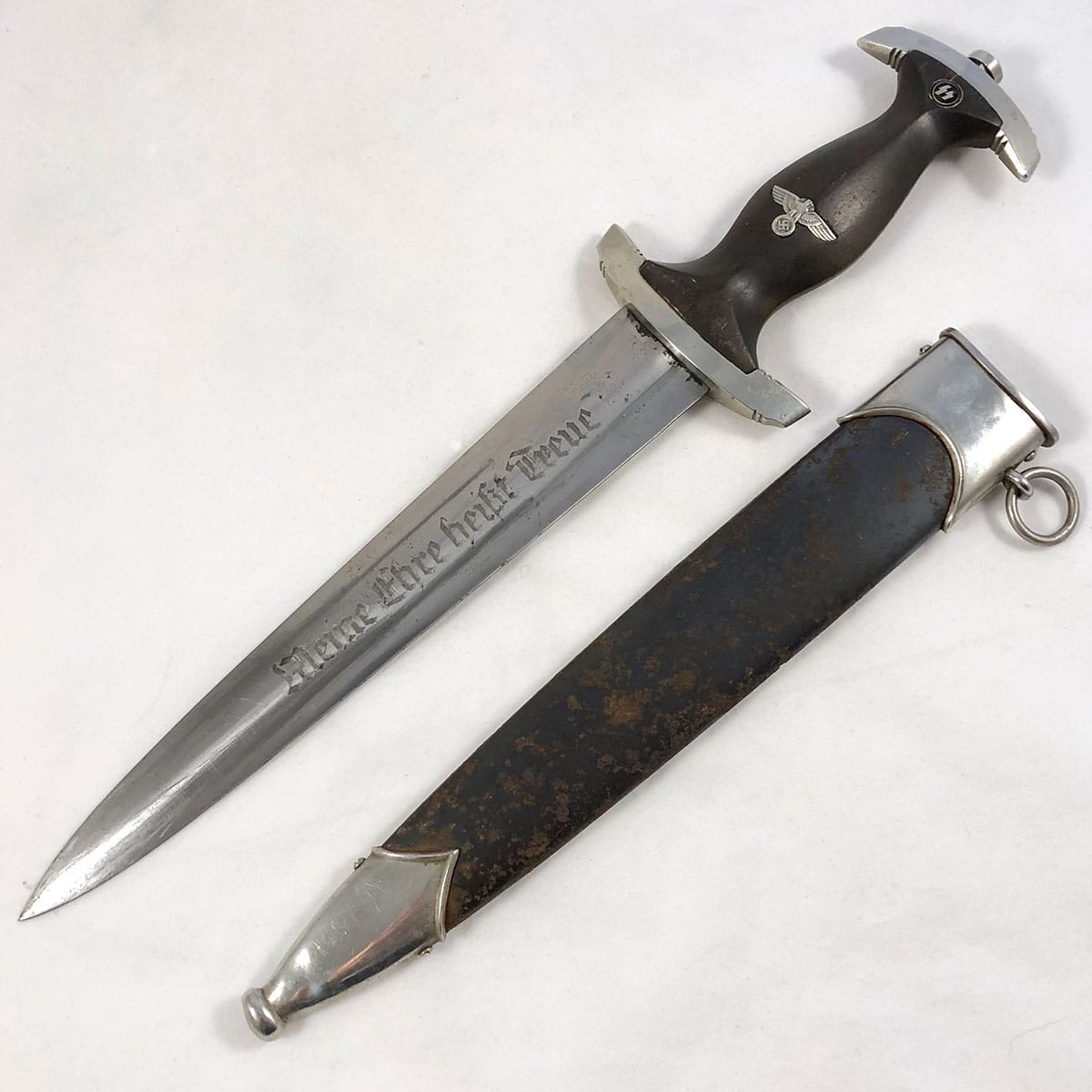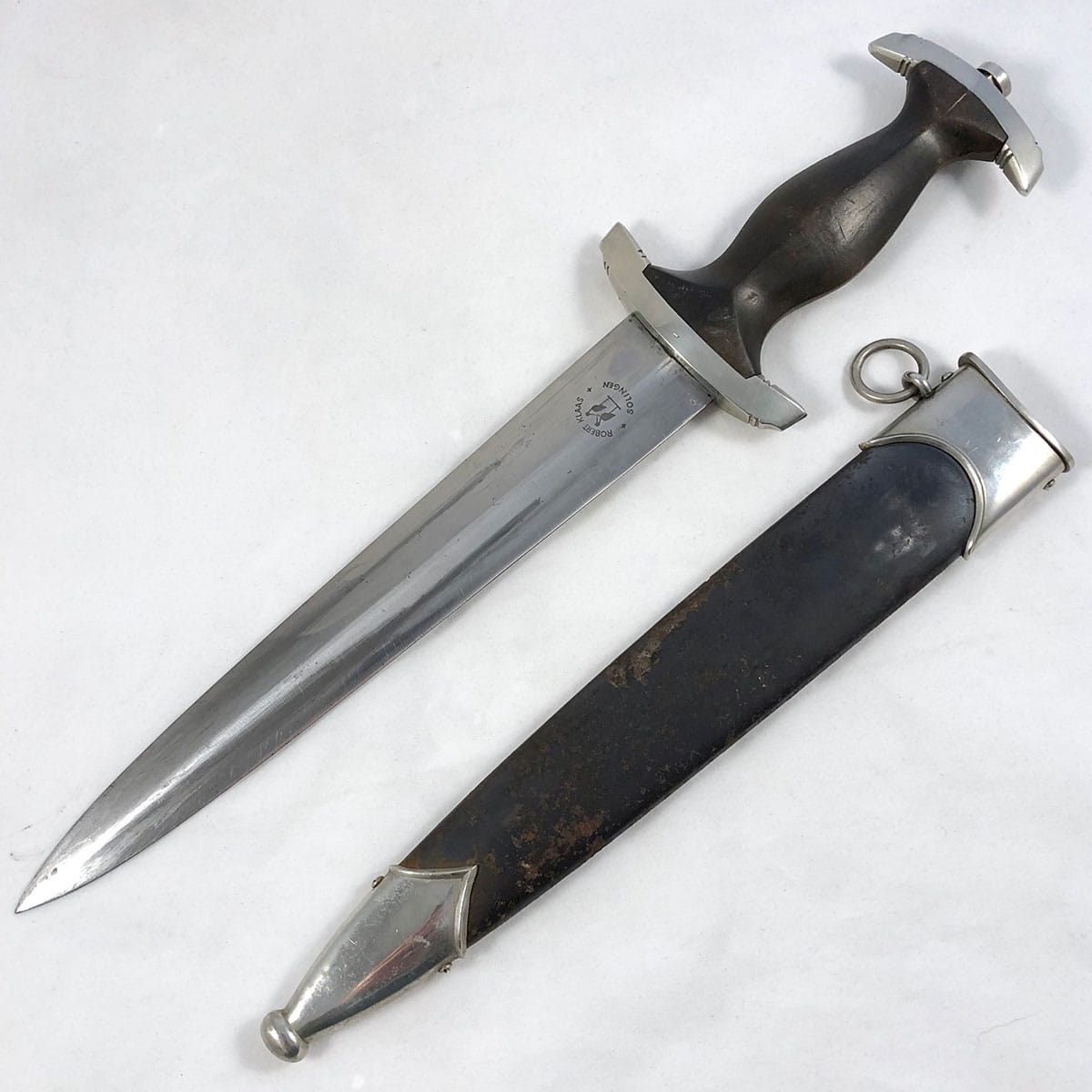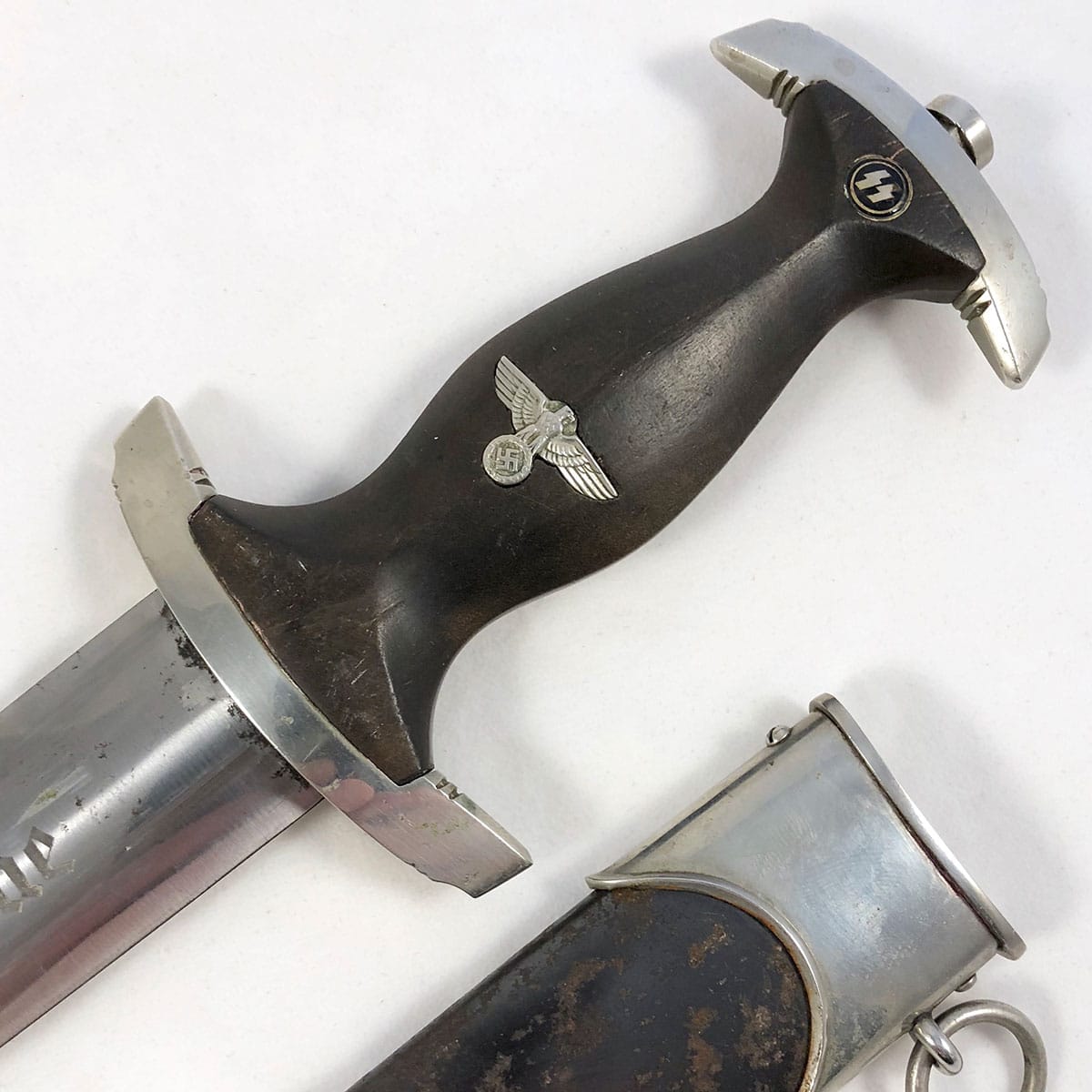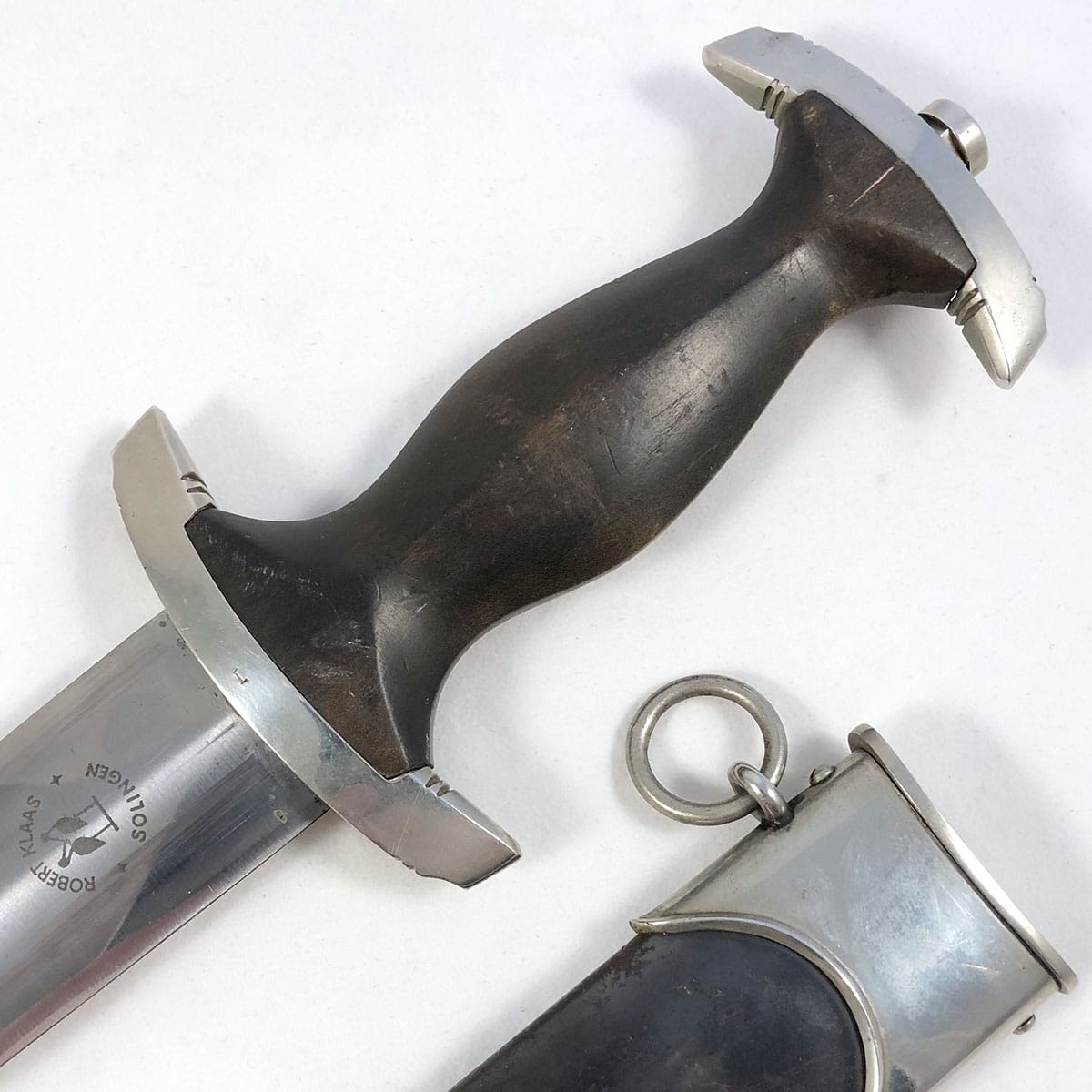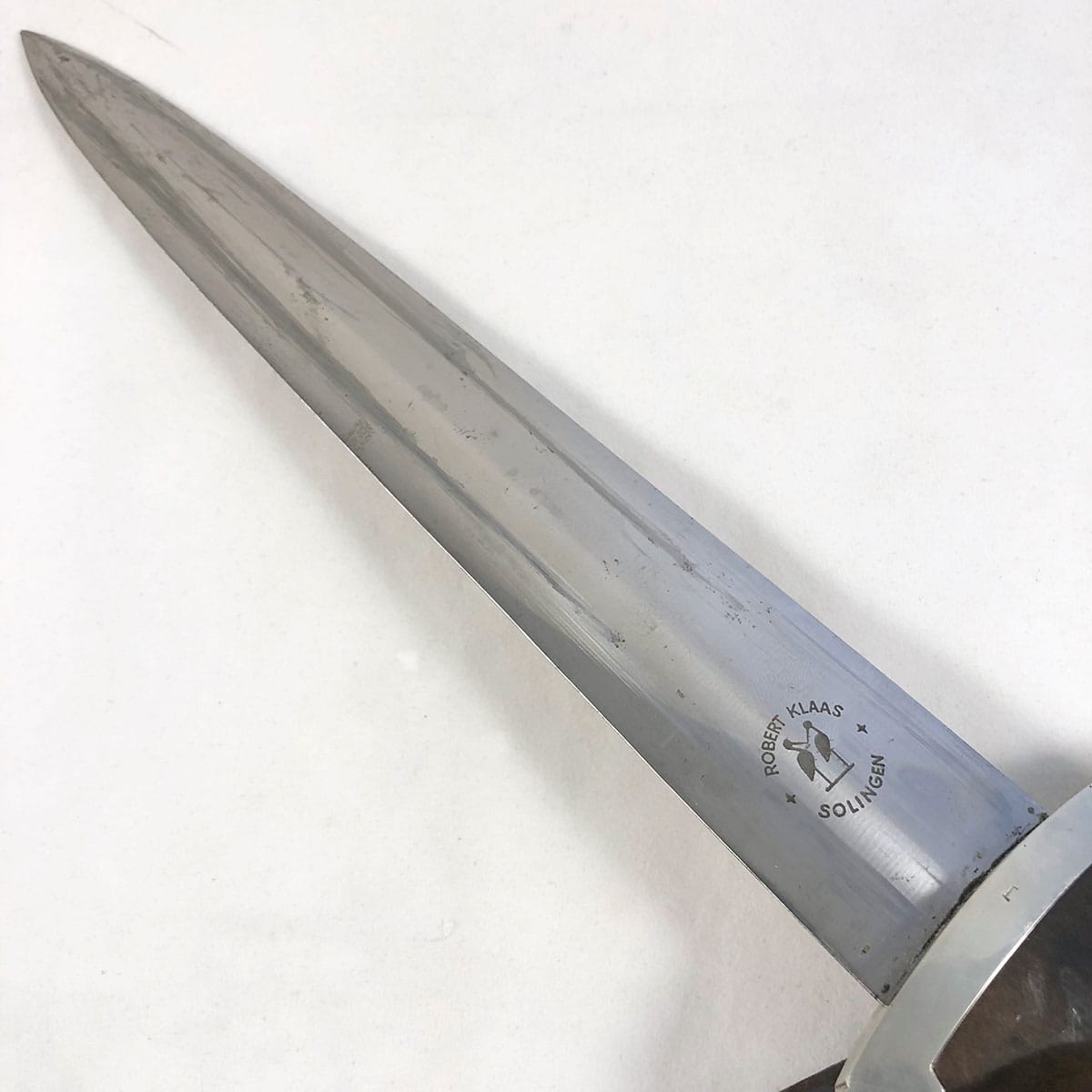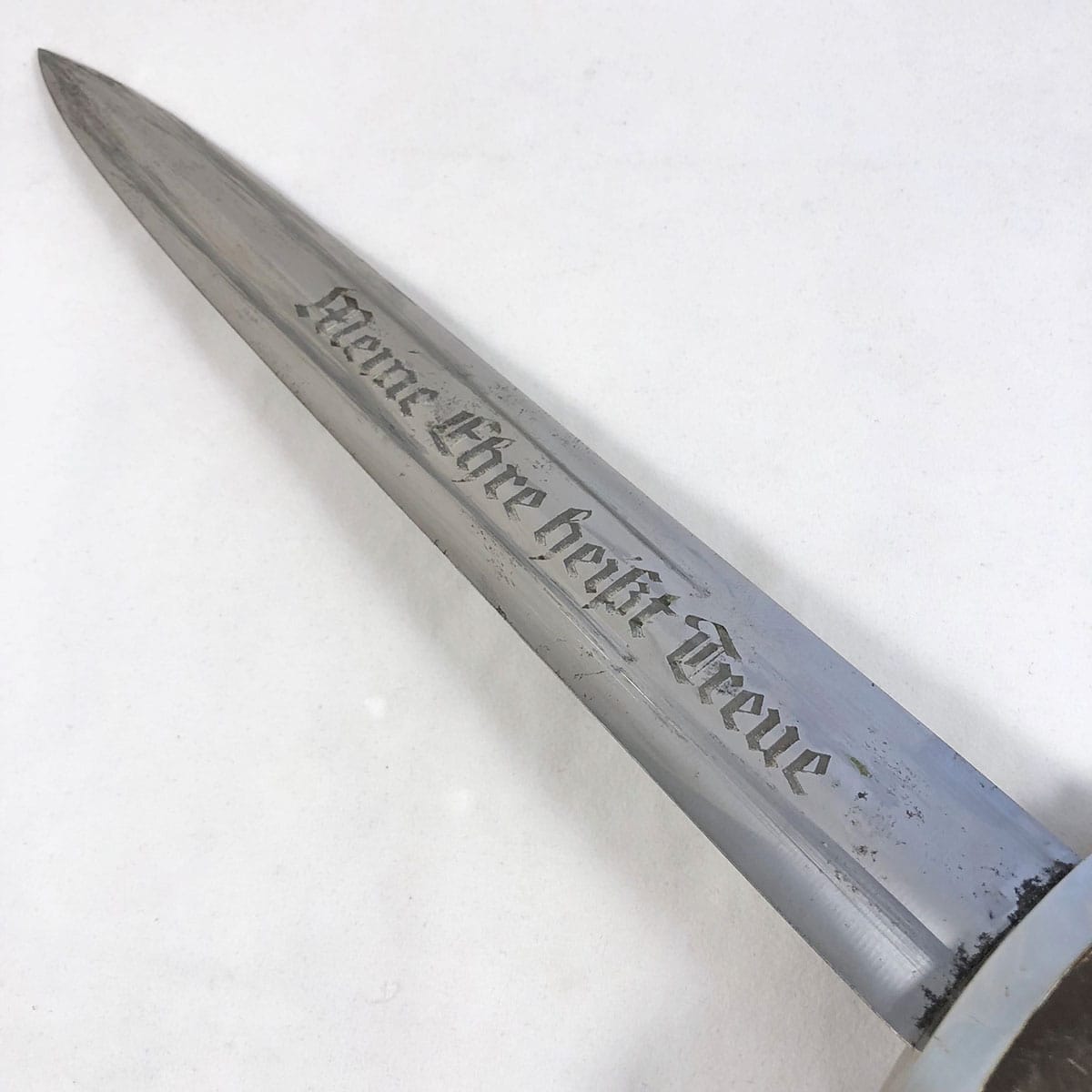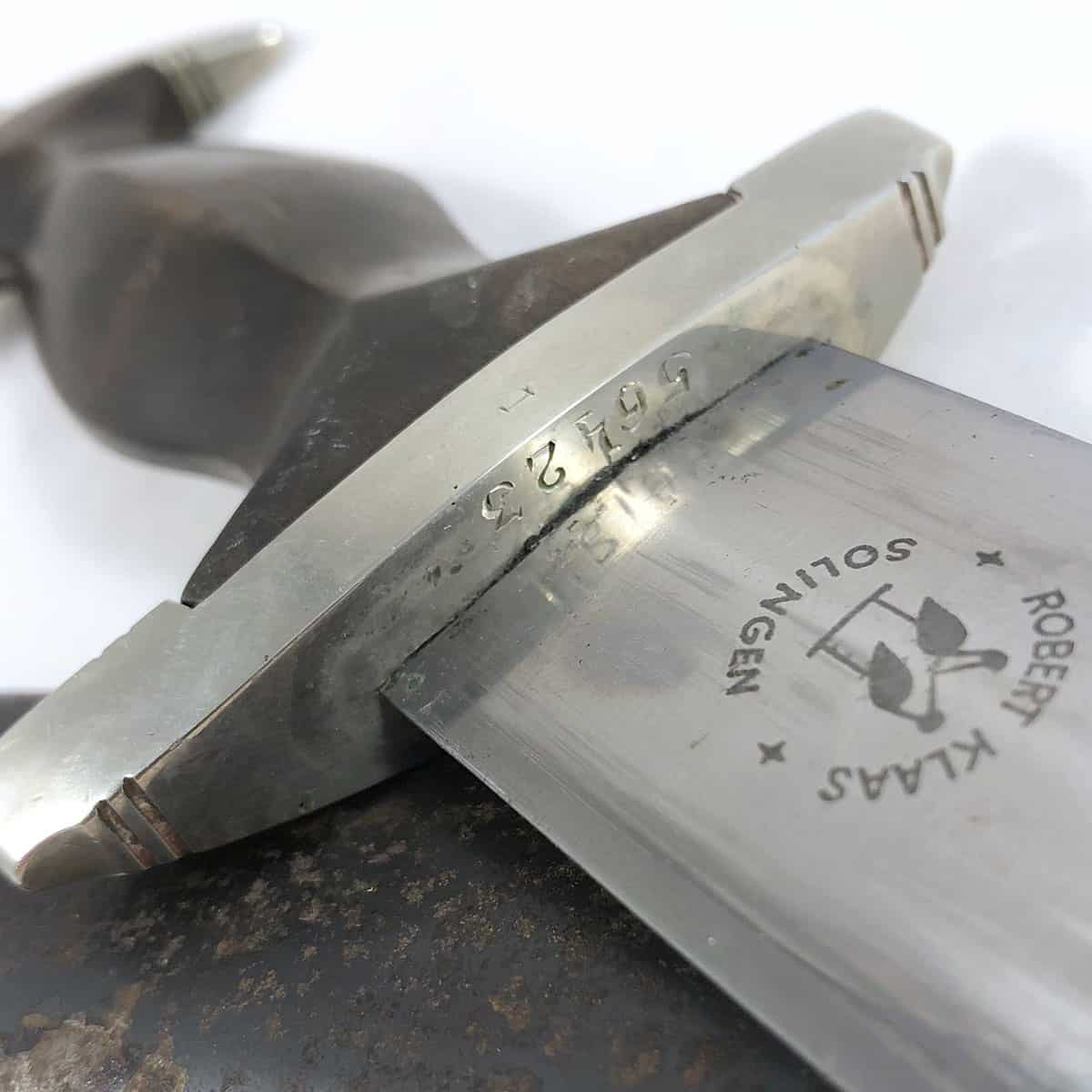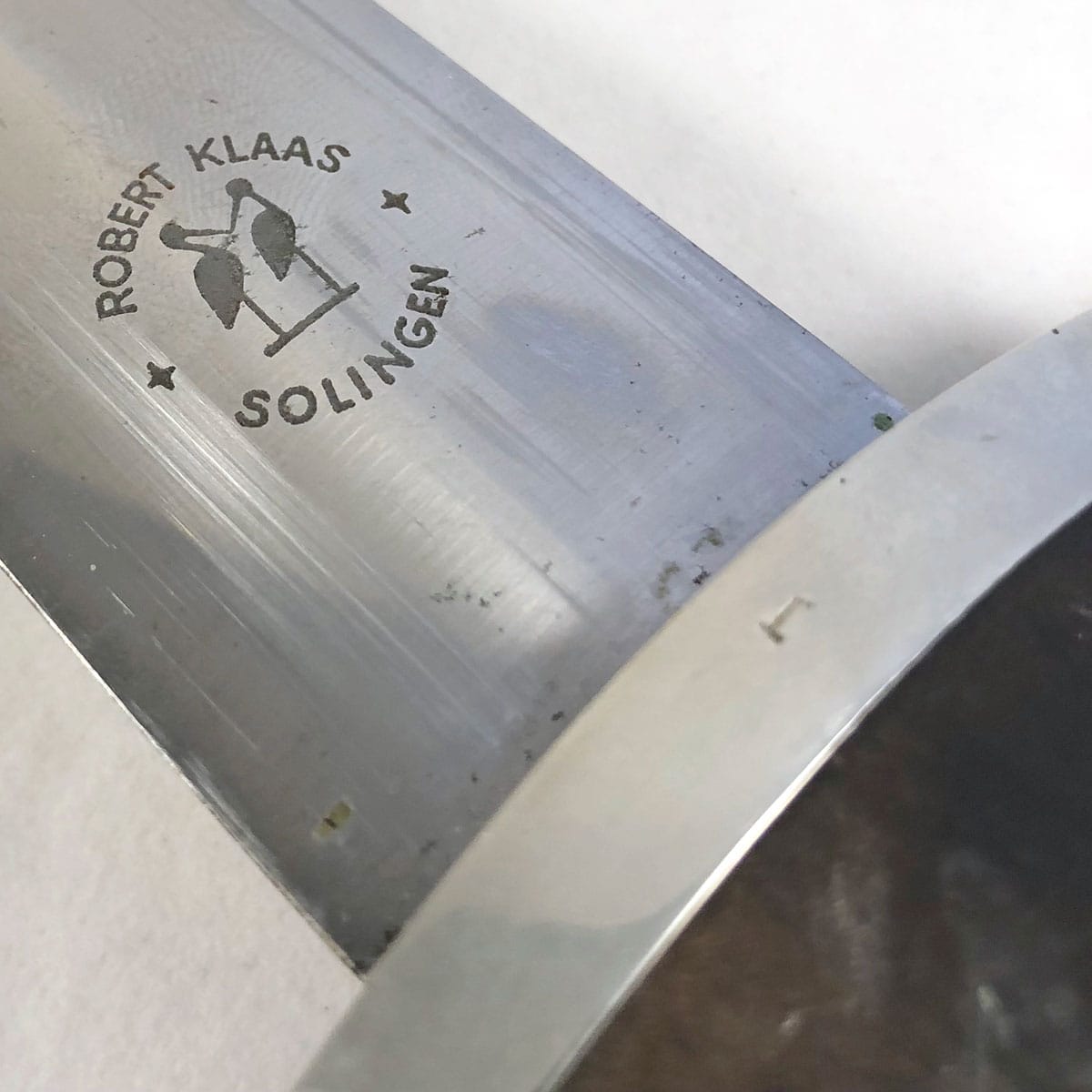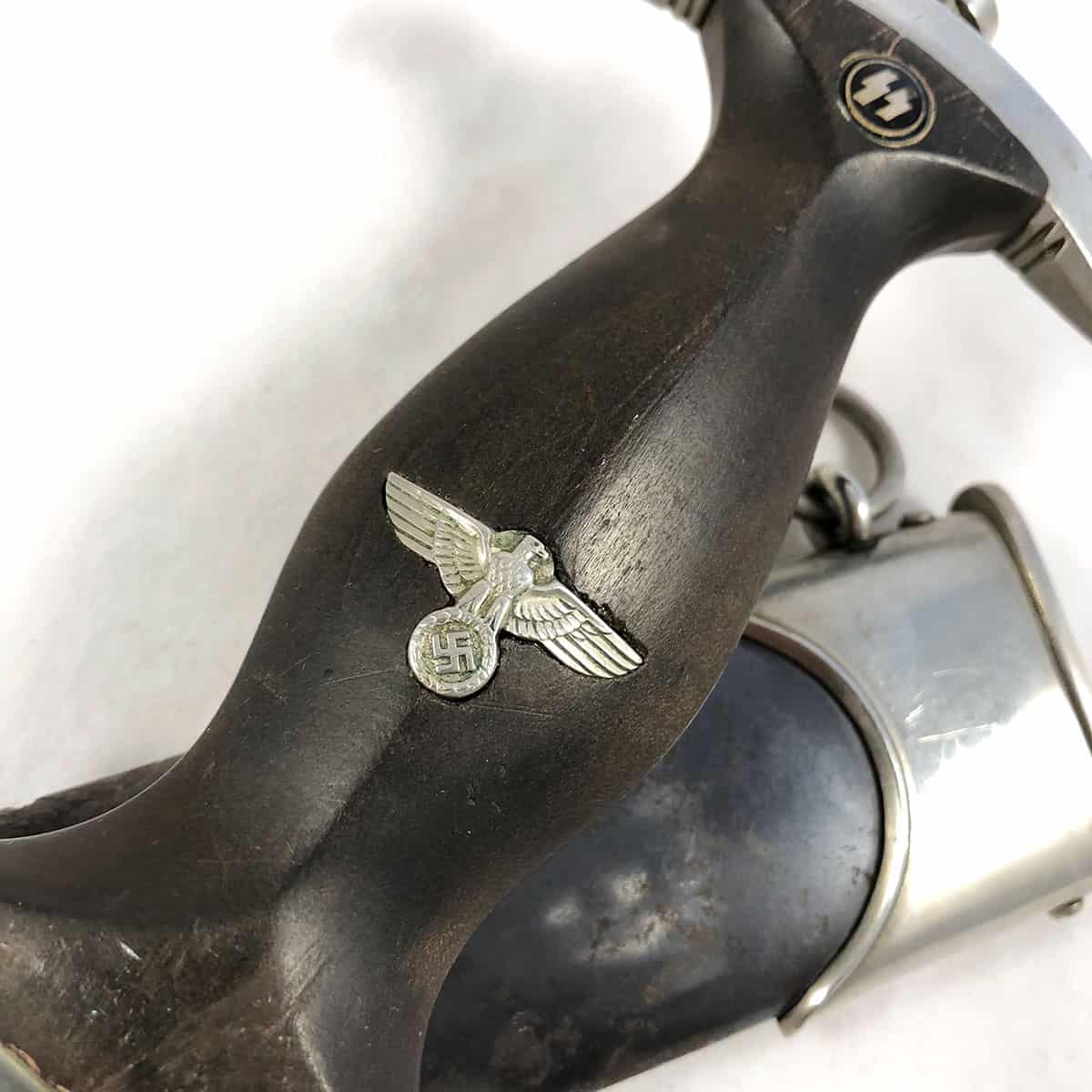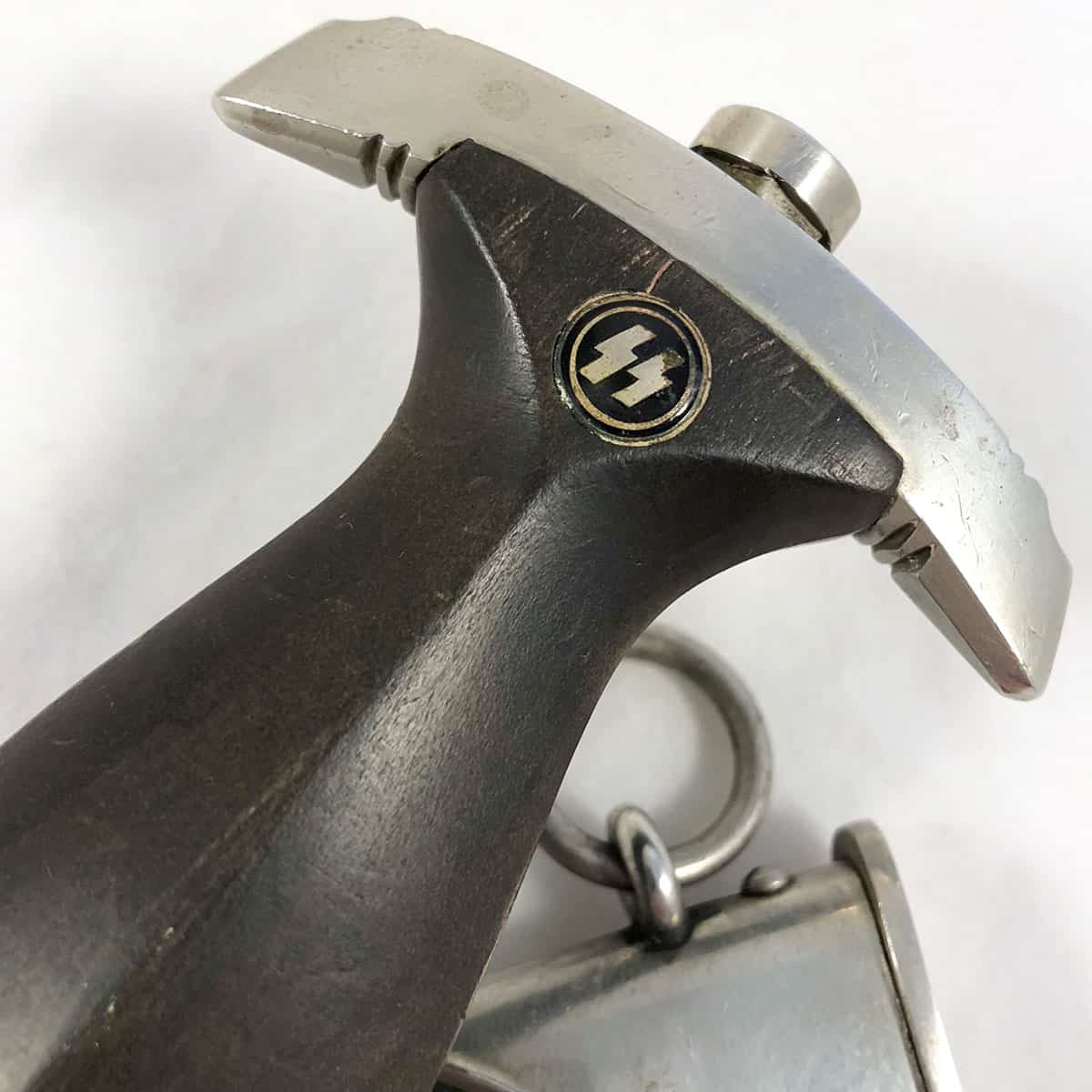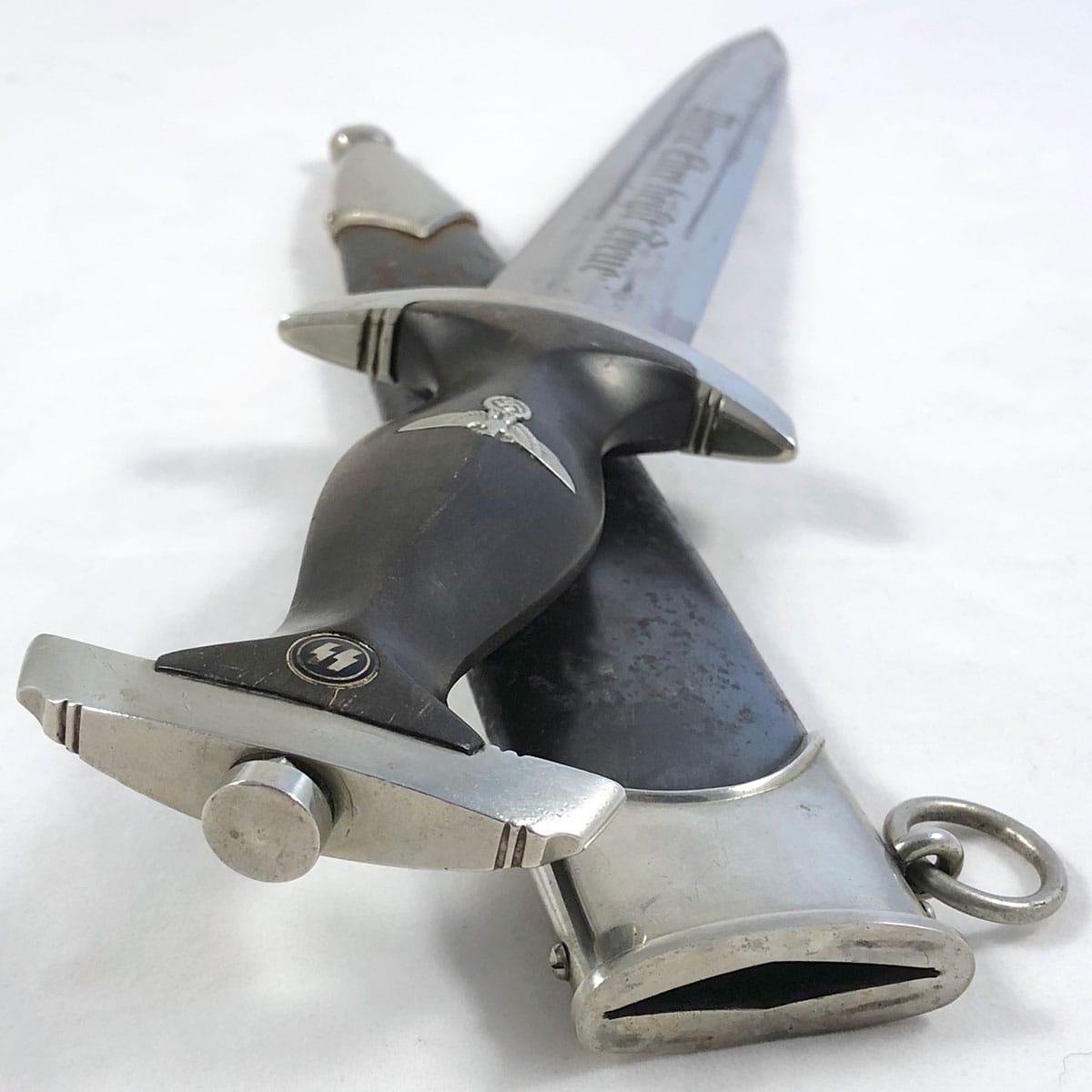 We have here a very well preserved early SS Dagger by Robert Klaas with the SS Mann's serial number on the underside of the lower guard (56423).
The grip is solid, with no chips but a couple minor cracks that appear to be stable. The SS roundel is nicely seated with only some minor oxidation areas, most notably over the tip of the right SS rune. The solid nickel eagle has almost 100% of it's original detail, with only minor use wear. Both top and bottom solid nickel guards are in gorgeous shape, with the SS Mann's serial number (56423) engraved into the lower guard as mentioned. There is no chewing to the pommel nut, indicating that this dagger was likely never disassembled.
The blade shows some normal scabbard rash, but is otherwise in very good shape. The photos really do not do this dagger's blade justice. On the front side, about 60% of the original darkening of the motto is still present, although the photos do not indicate this properly. On the reverse we see a very clean and crisp Robert Klaas Solingen (kissing cranes) makers mark with 100% of its factory medium gray tone (darkening) still present. There are some minor oxidation spots in areas of the blade, which is very typical with these daggers.
The scabbard shows some spot rusting and pitting as a result, which is also fairly typical of these daggers, but no dings or dents to the scabbard body are present. The nickel fittings are in great shape, with the tip fitting showing the common minor dings we see with so many of these.
This is a fantastic dagger with a lot to offer at a very reasonable and affordable price. These numbered daggers don't come around often, and when they do they're usually snatched up fast.