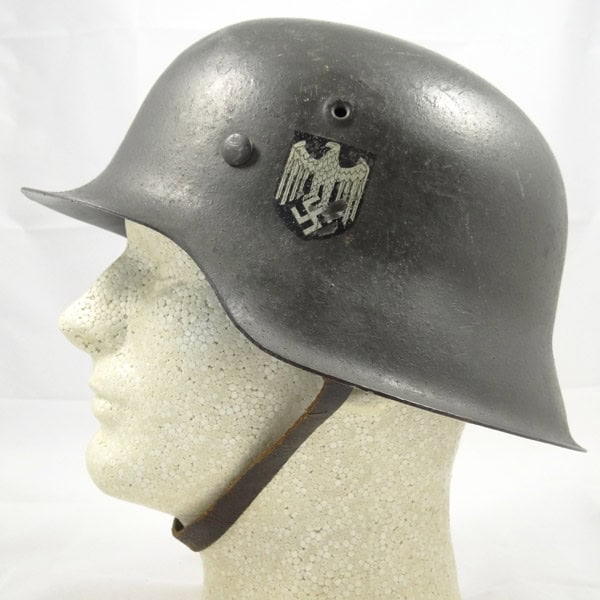 Our WW2 German Helmet category contains a mix of helmets from all branches of the German military in WW2, including Kriegsmarine, Heer (army), Luftwaffe (air force), Luftschutz and more. German Helmets have always been an desired WWII Collectible for collectors to showcase. With so many helmet styles produced by Germany in WW2, such as the M42 German Heer Helmet, which was the last wartime upgrade to the standard helmet in 1942, some collectors choose to focus only on collecting helmets! Caution should be taken when considering collecting these items since there are a great deal of reproductions on the market today, some using original helmets but reproduction decals and paint. Check back often as our private collection is constantly growing, thanks to the contributions of our wonderful visitors!
You cannot add "M1940 (M40) Single Decal Luftwaffe Helmet" to the cart because the product is out of stock.
German Helmets

$

1,850.00

This is quite a unique helmet in several ways. It started it's life as a double-decal M35 helmet, and was period repainted (possibly camo paint) with the scarce Huber Jordan & Körner replacement Luftwaffe decal applied over the new paint. The decal in itself is a real hard one to come by, and with the soldier's name applied to the tape on the inside only makes this one more special!