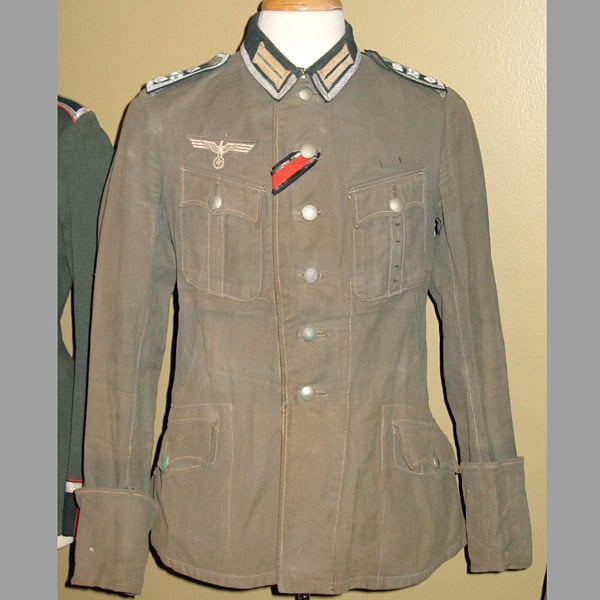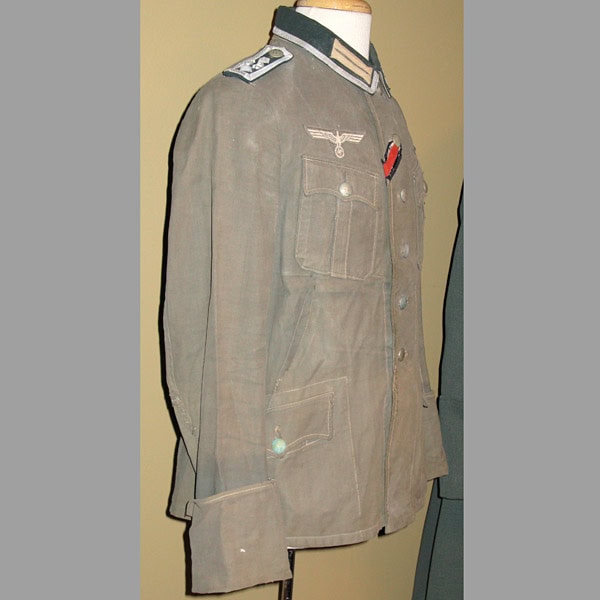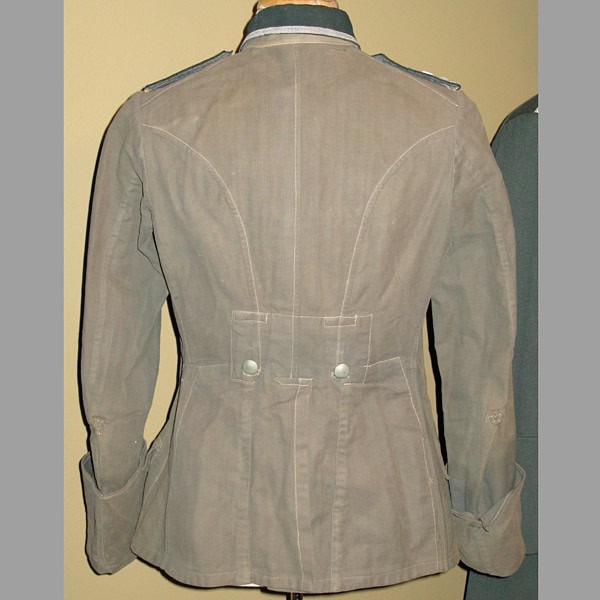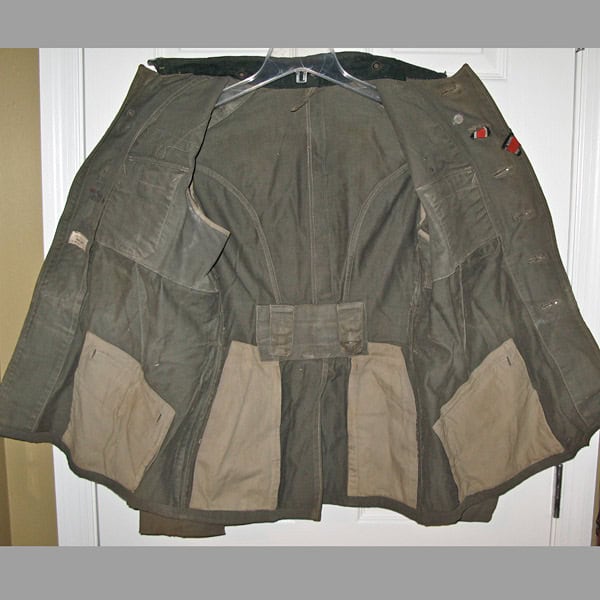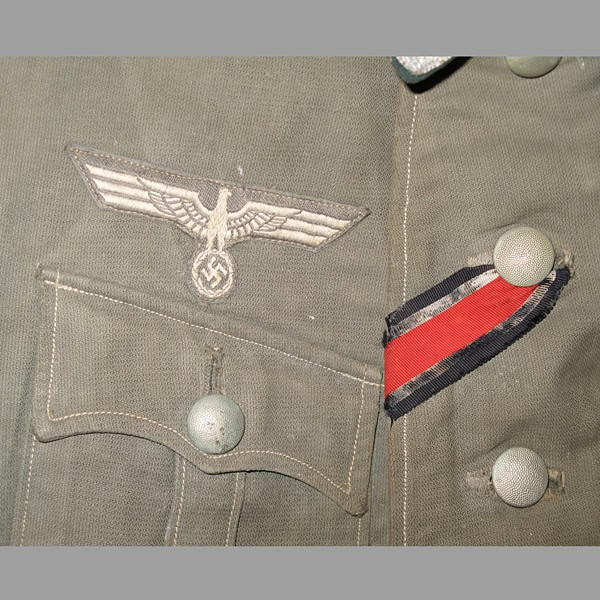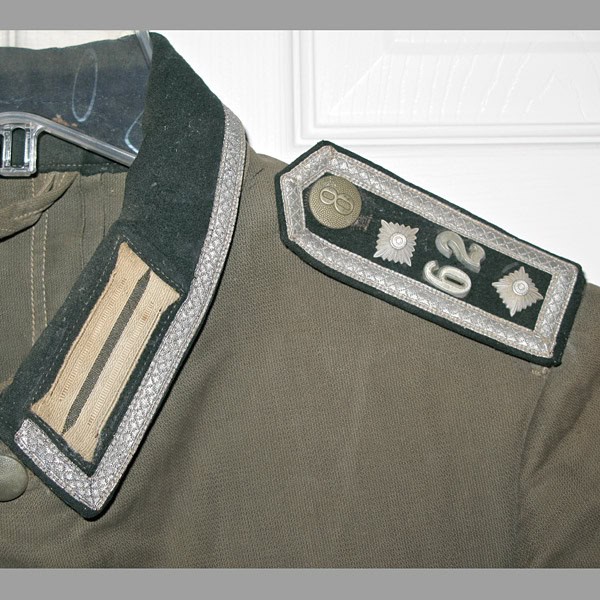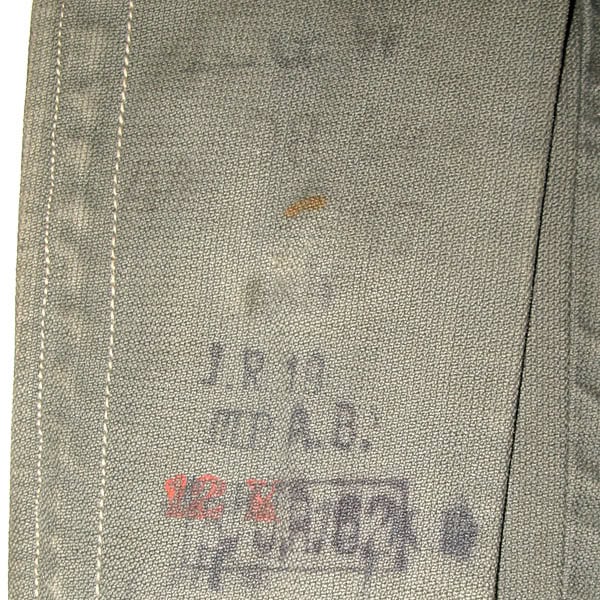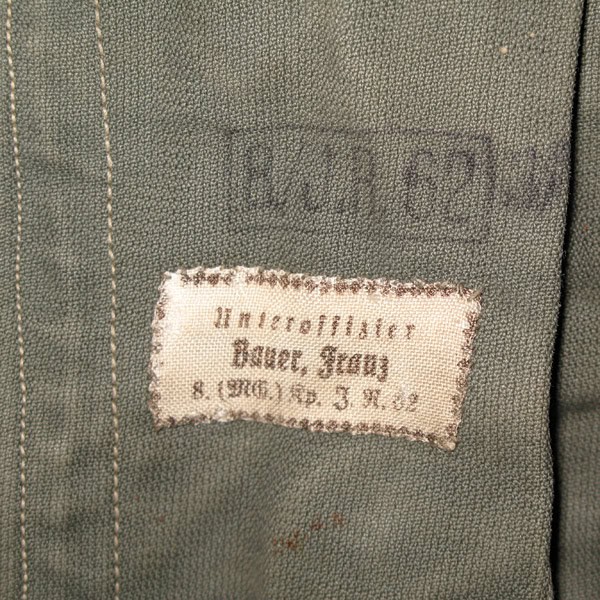 World War II German Oberfeldwebel Reichswehr Transitional Tunic for an Infantry NCO in a Machine Gunner's unit. This tunic has a matching (original to the tunic) infantry visor cap as well.
This tunic is a Reichswehr carry-over in moleskin, modified for Wehrmacht use with period added Werhmacht style M36 dark green collar and a very early Heer breast insignia. The unit markings are also Reichswehr period. The inside of the tunic is named to Franz Bauer, who (according to the rank on the label) was an Unteroffizier when he received the tunic, was probably promoted to Feldwebel and then to Oberfeldwebel (the current rank on the shoulder boards). The unit markings on the label, and inside the tunic, match those on the shoulder boards.
Such WWII German tunics are rarely found without a decent amount of wear, and this one is no exception. The elbows have been field repaired (sewn), as well as various other field repairs to be found throughout the tunic.