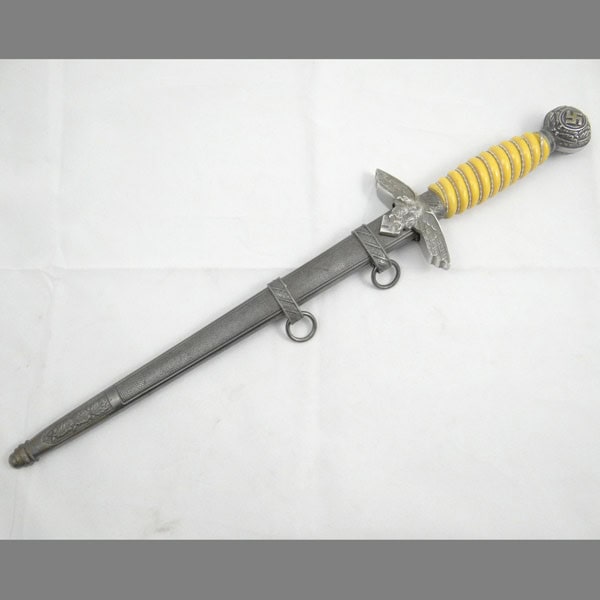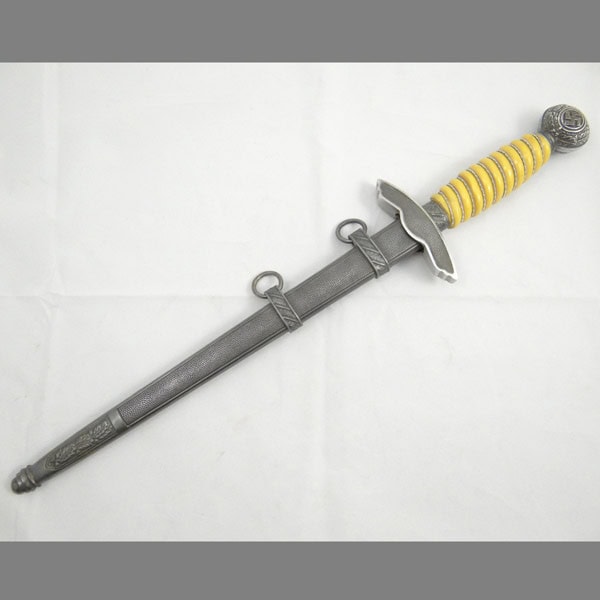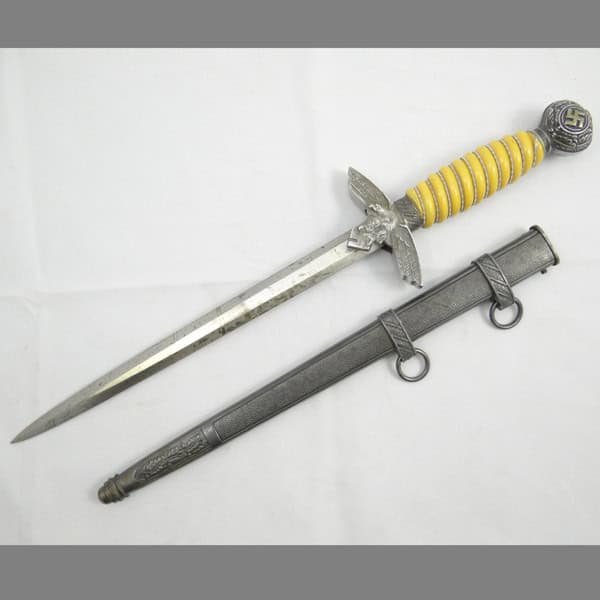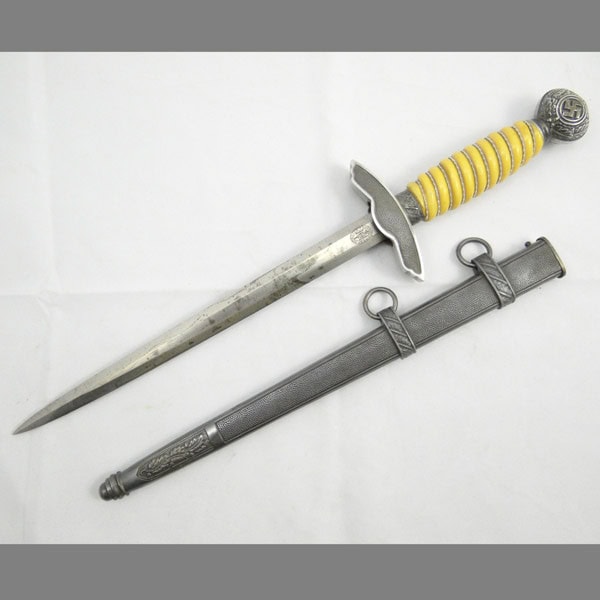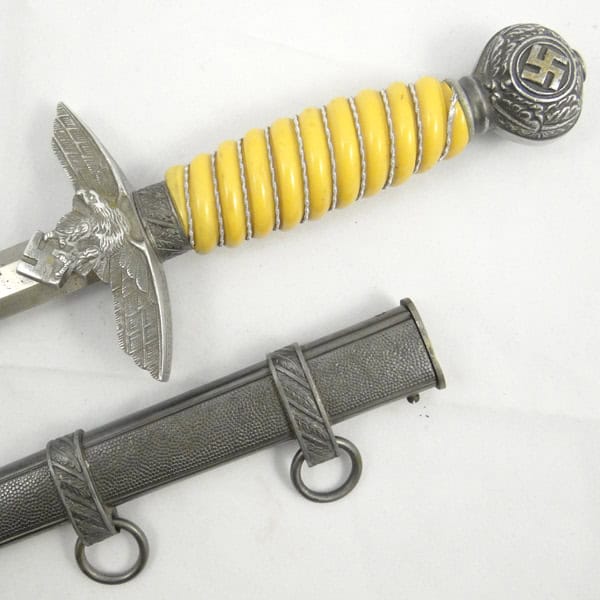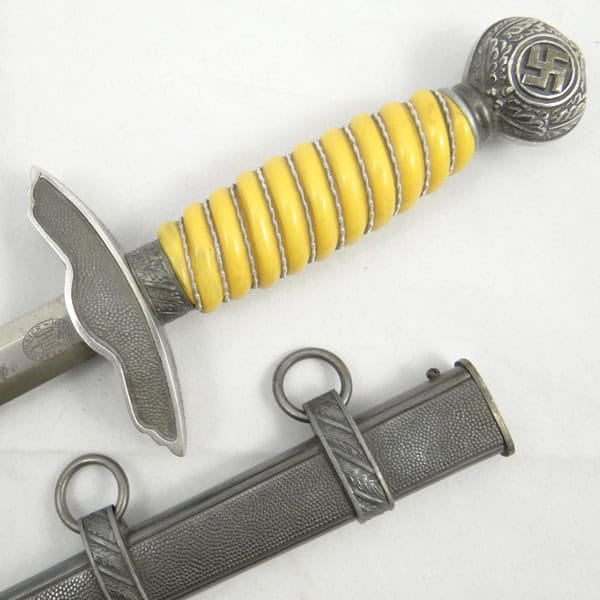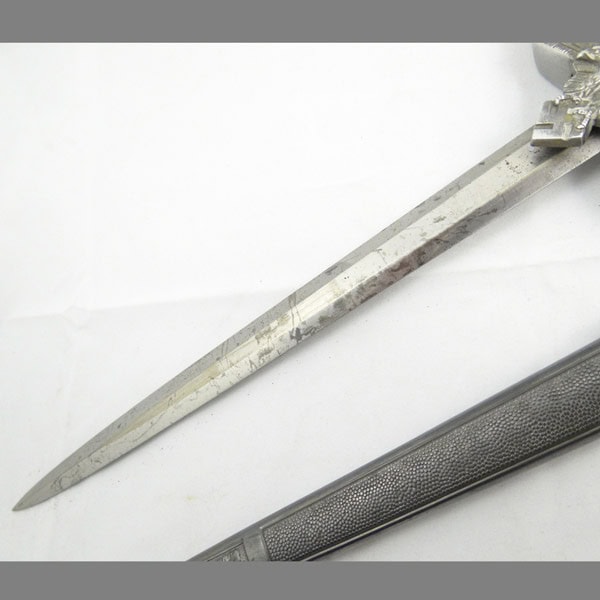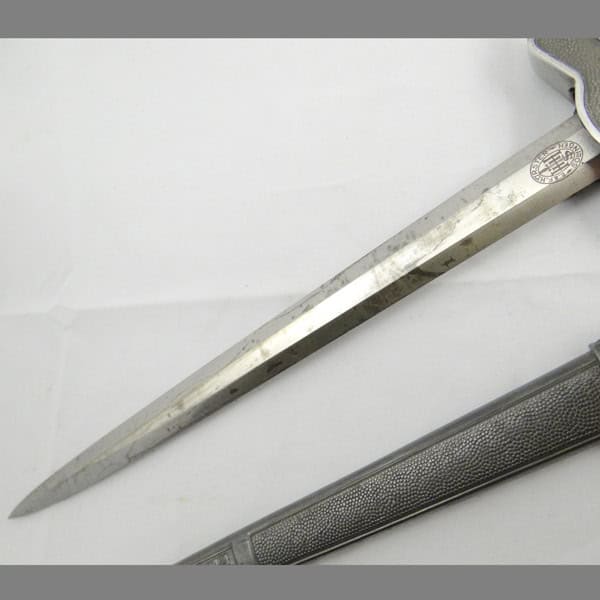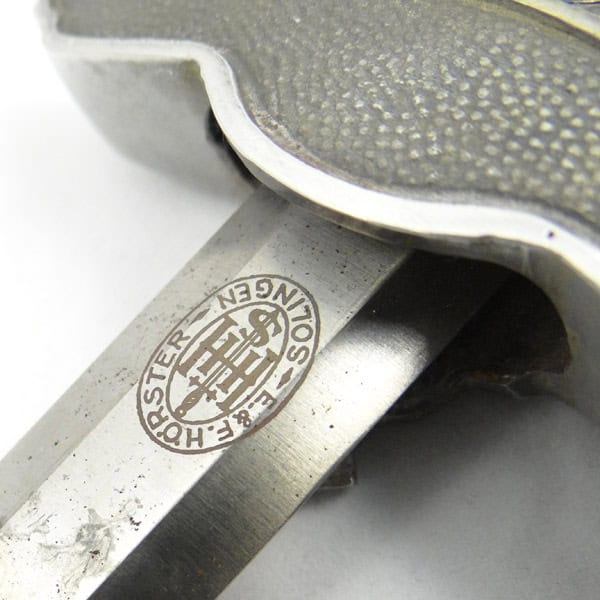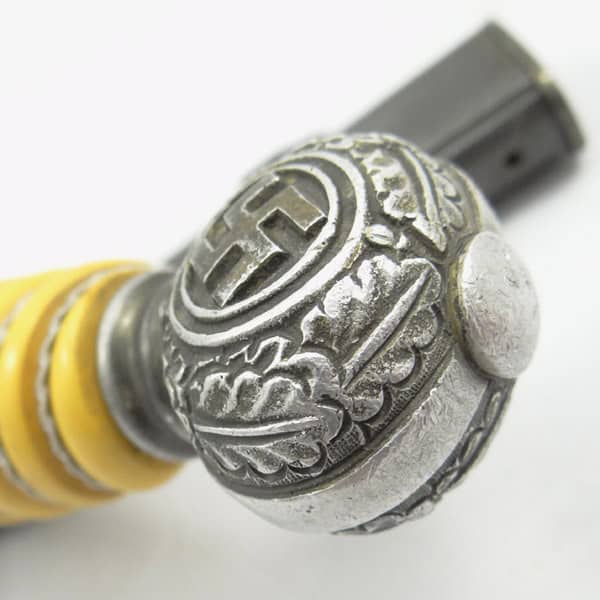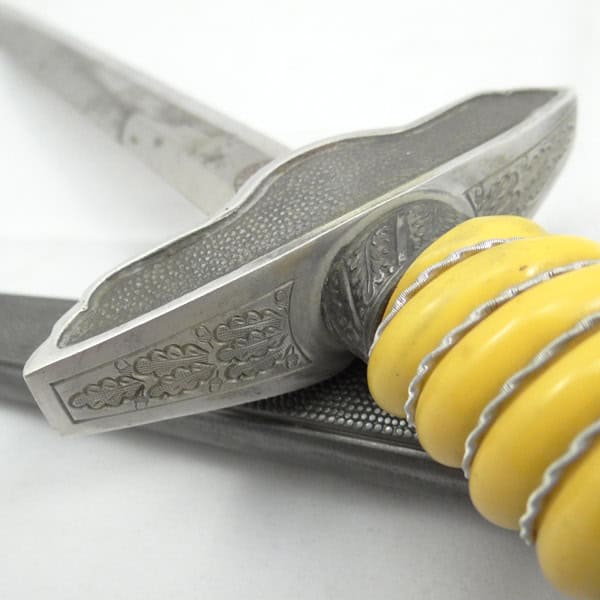 This is an attractive E & F Horster second model Luftwaffe dagger with the desirable yellow/orange grip. The condition overall is excellent, showing only modest wear. The deep gray scabbard is without rust or oxidation, but is missing one of the throat screws. The scabbard fit is not as tight as we're used to with these, but still fits firmly over the blade once attached. The blade shows a good deal of surface discoloration, but only appears to be surface-deep. There is absolutely no texture to the discolored areas, thus it is our belief that the discoloration may be removed by someone skilled in such an area.
The crossguard eagle has retained about 95% of it's detail, with only very minimal wear to the outermost areas (the breast, brow and beak). The pommel cap shows normal wear, with much of the original gold lacquer still visible on the Swastika.
The nice yellow/orange grip is free of cracks and chips, and the aluminum grip wire tight. Where the wire meets the pommel cap there is some damage (to the wire). It appears the wire may have broke short of the cap at some point, resulting in the wire terminating into the cap short of the grooves termination point (see photos).
This is an overall nice example by a desirable maker (E & F Horster) and at an attractive price.