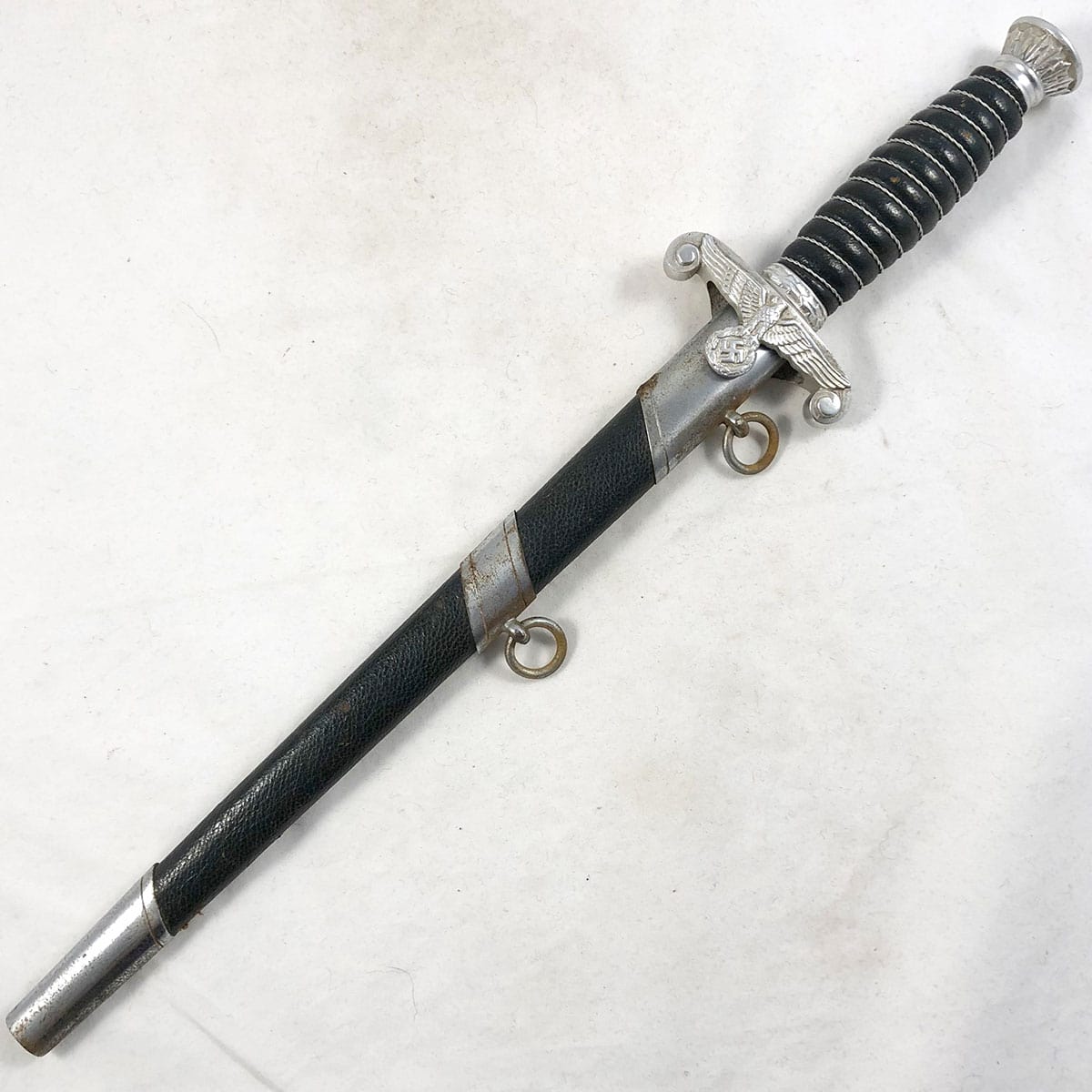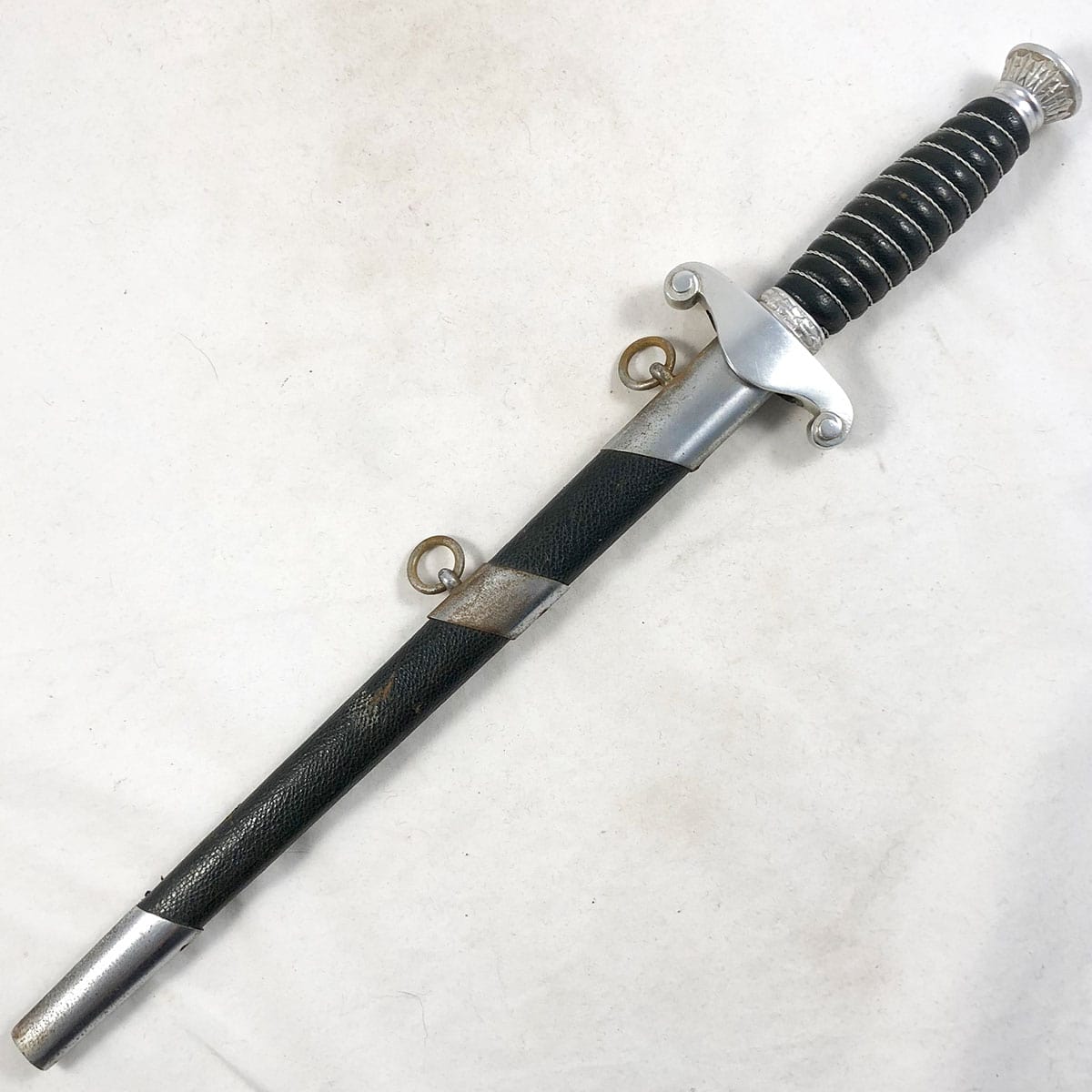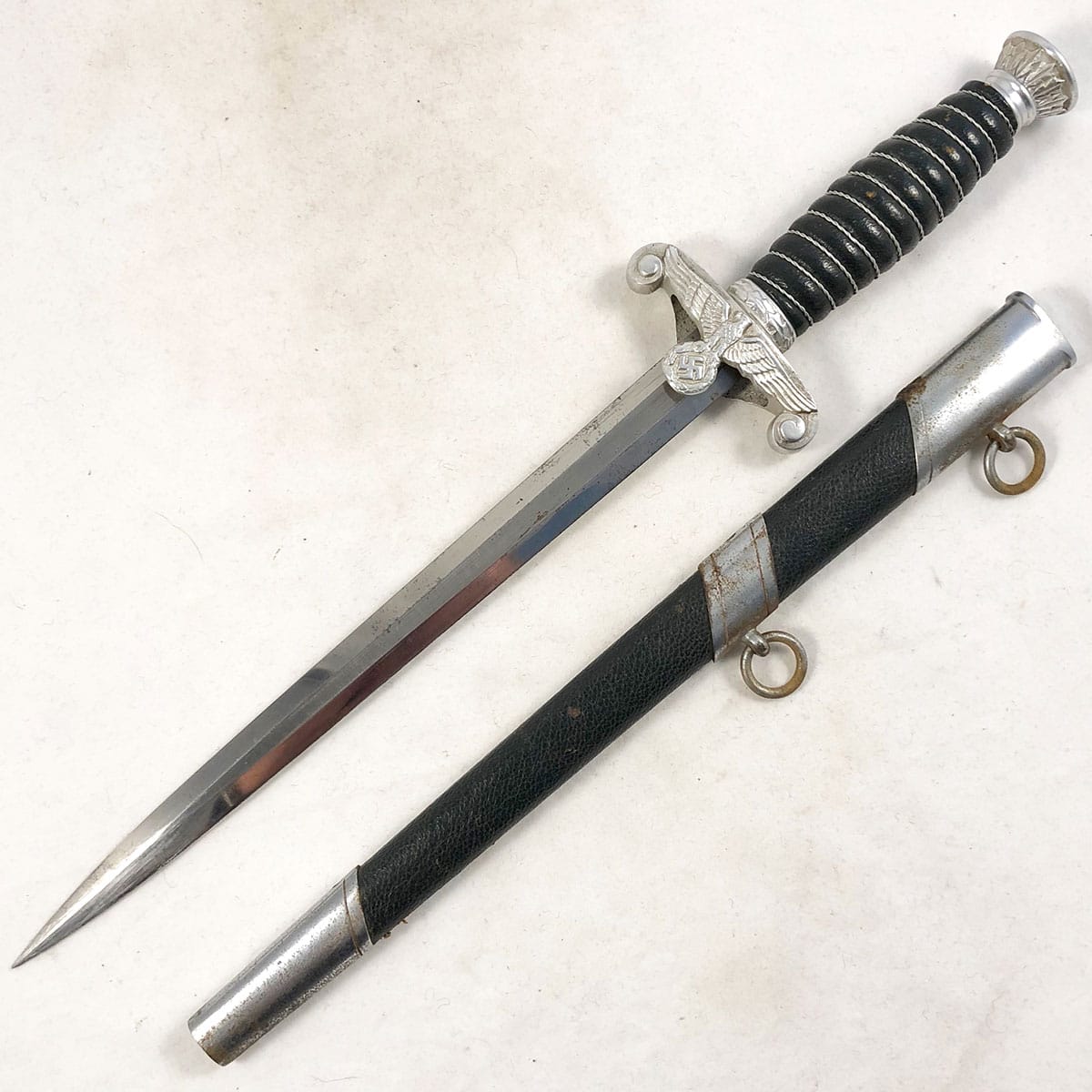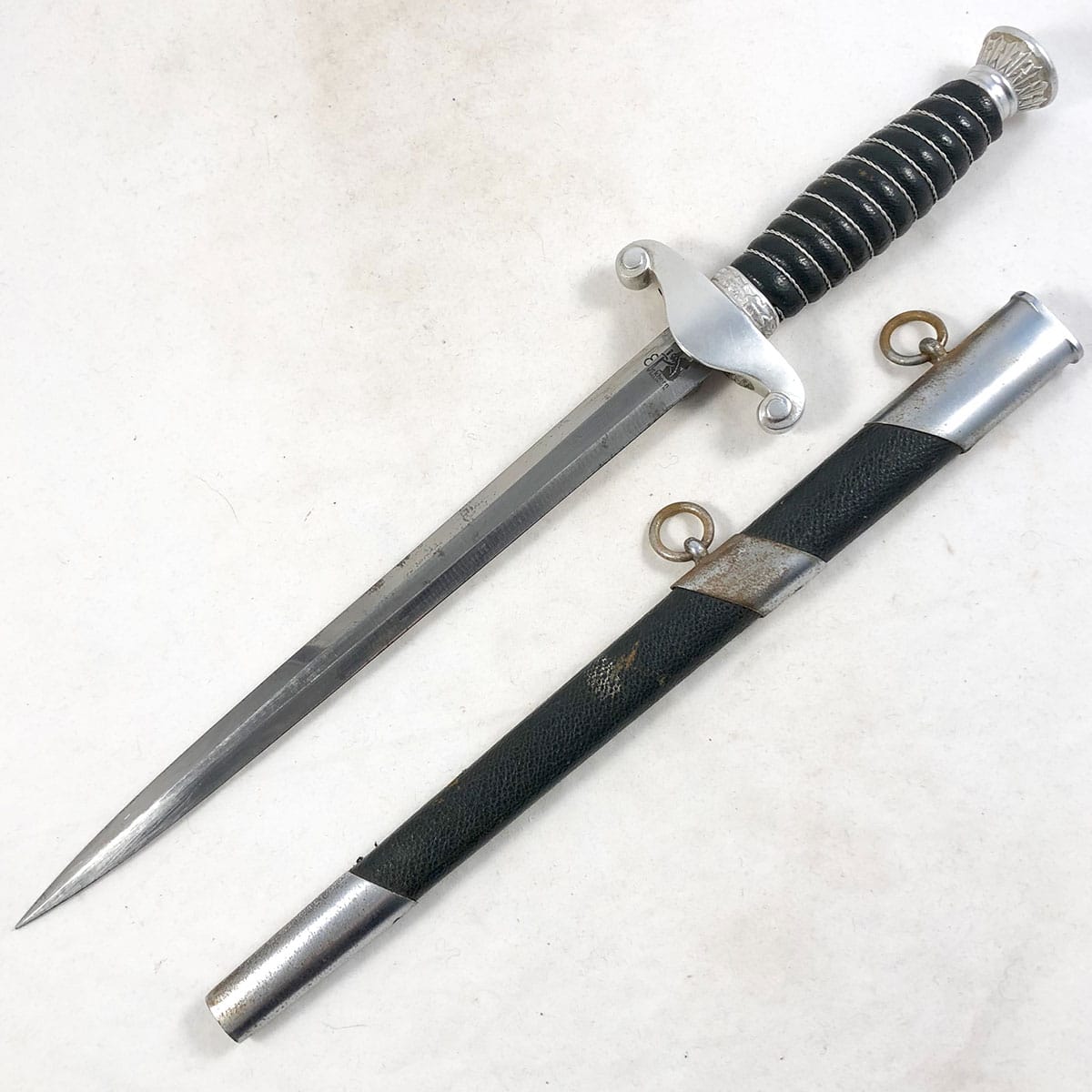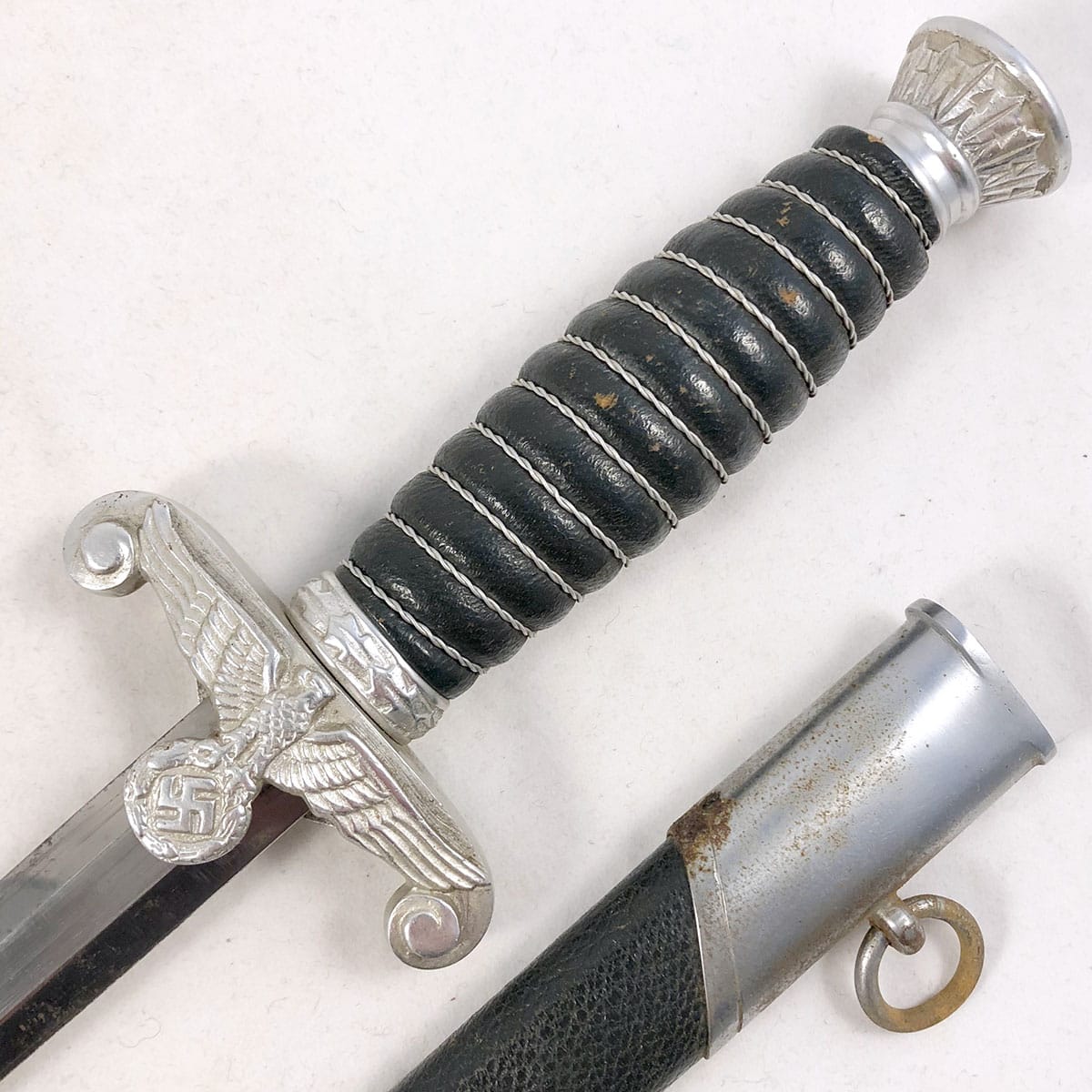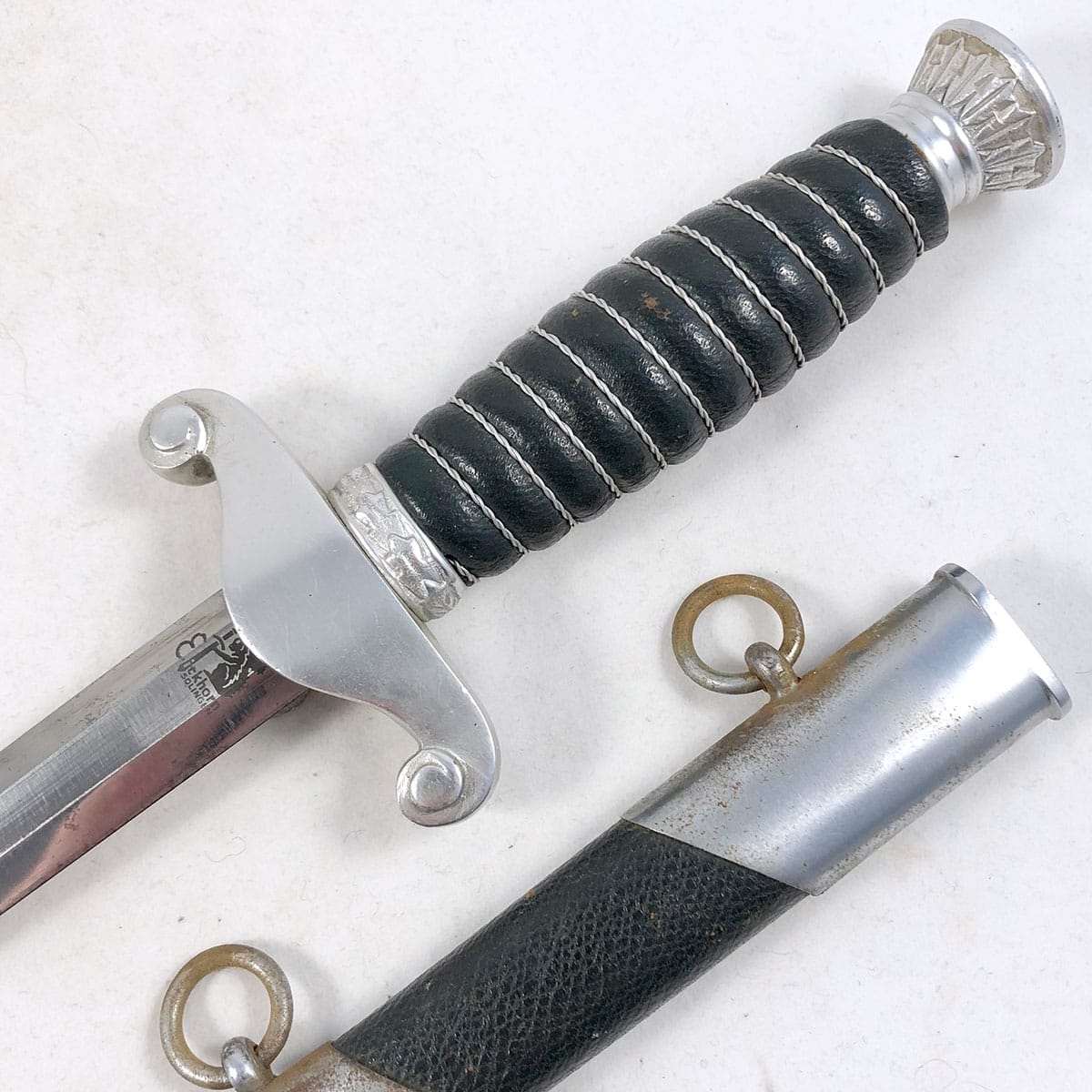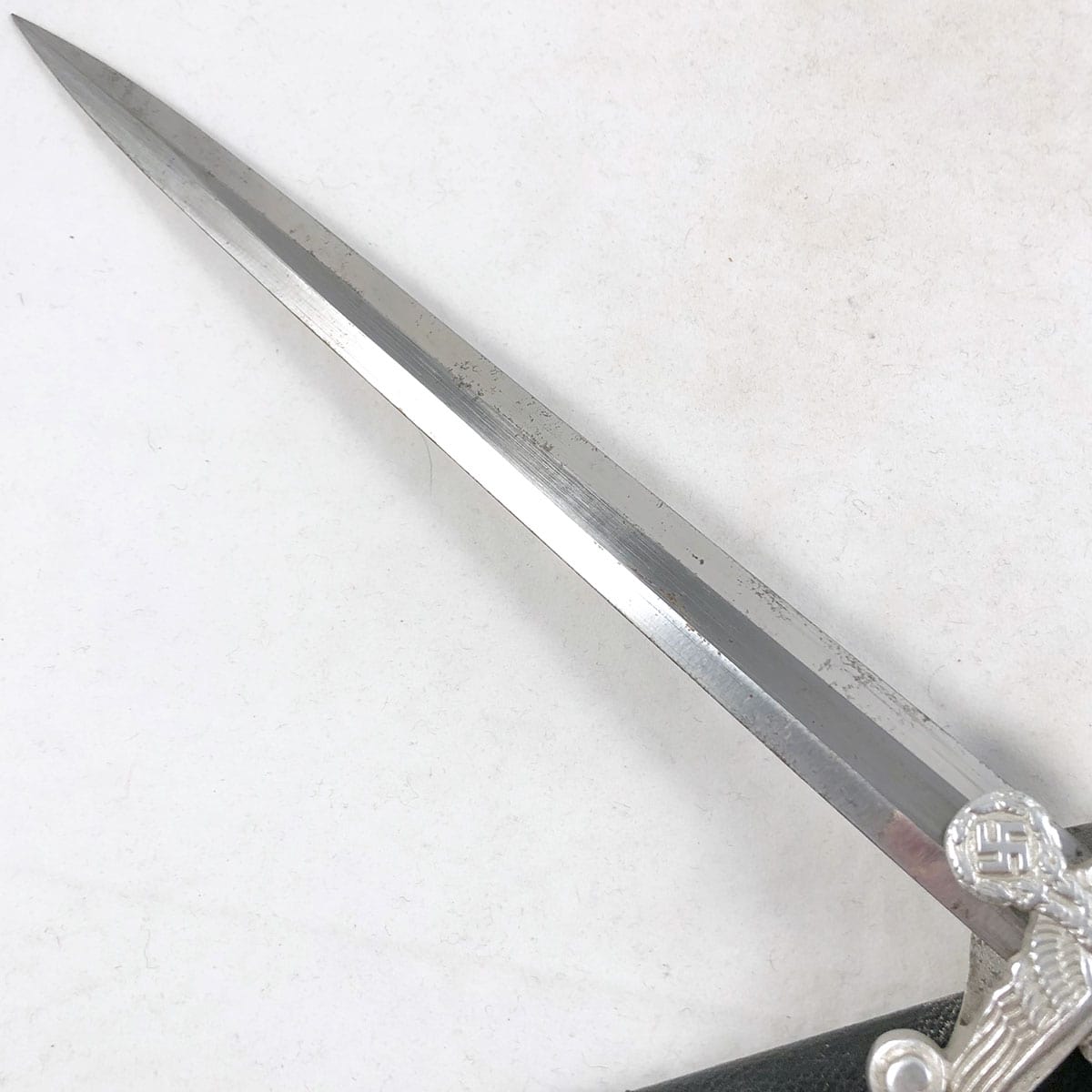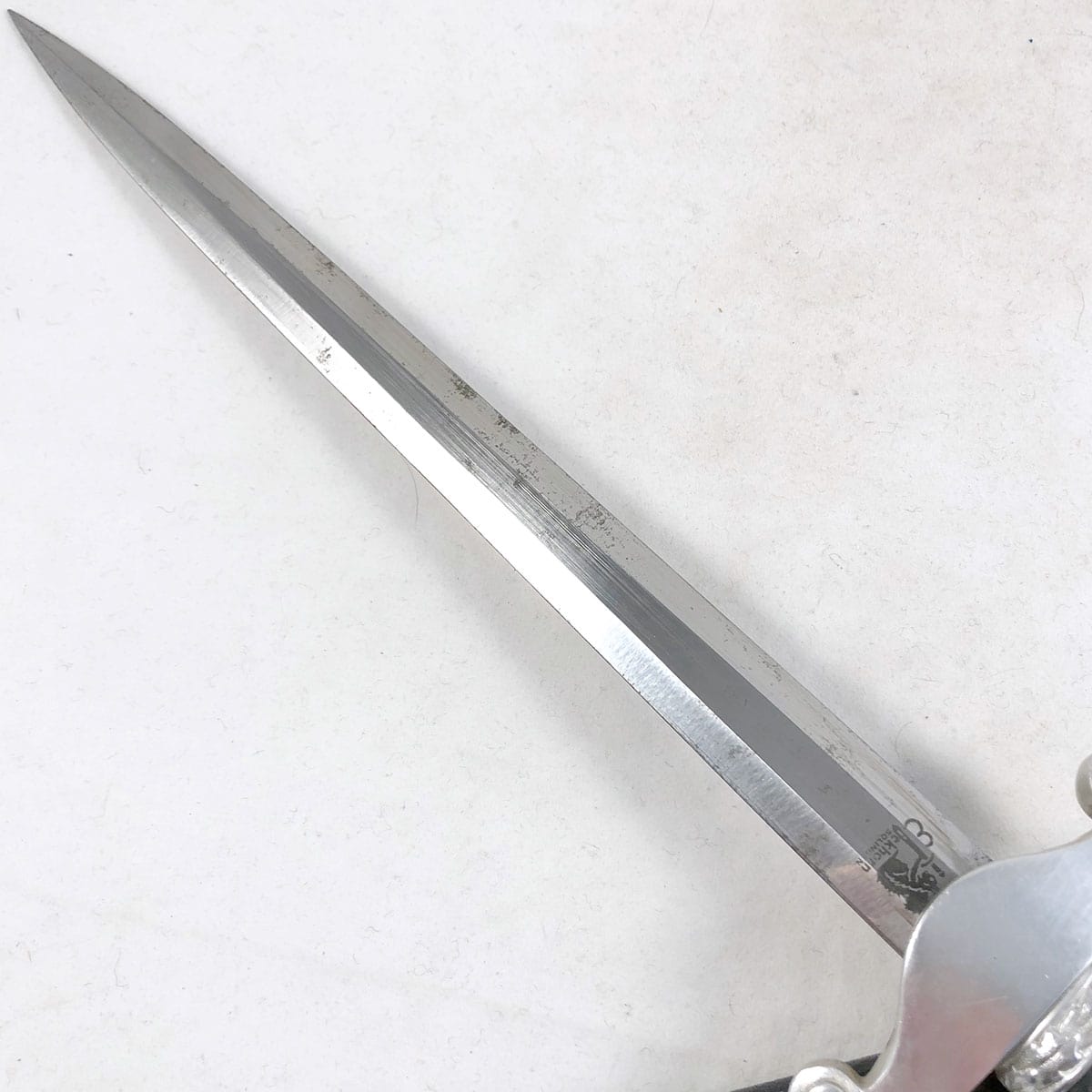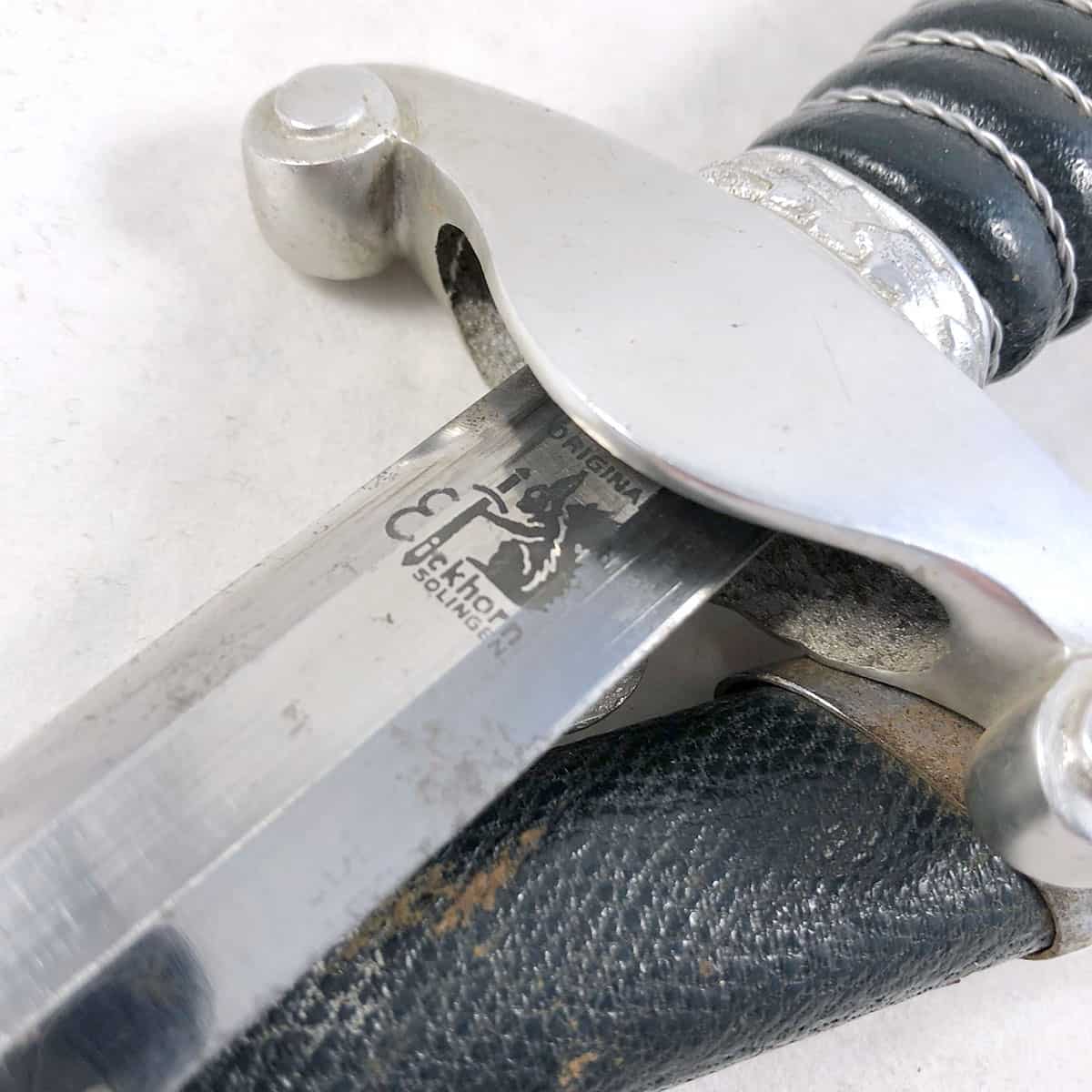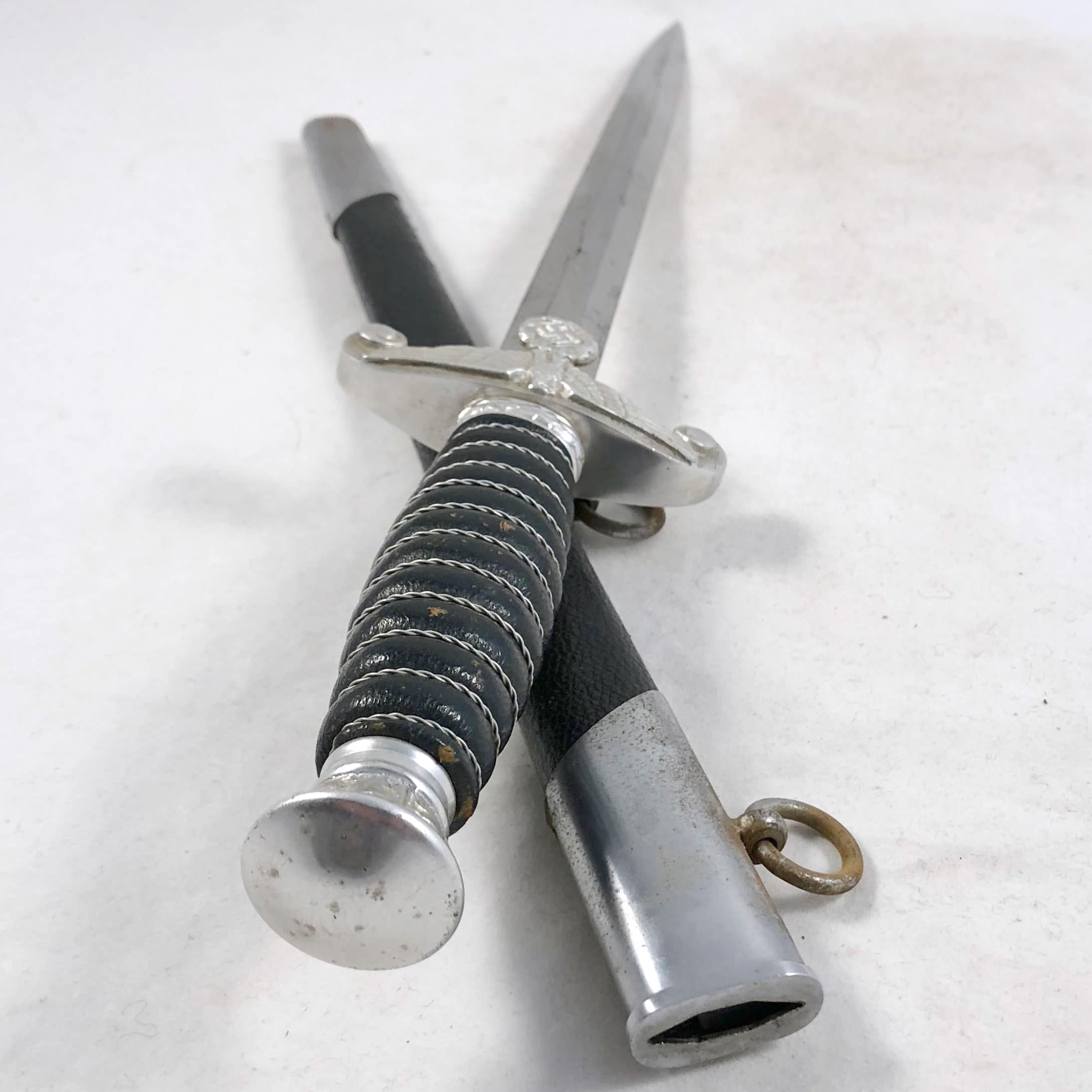 Here we have a good looking Land Customs Official's Dagger with the nice deep blue leather wrapped grip and scabbard body, but maker Carl Eickhorn.
The dagger as a whole appears to be untouched, and uncleaned, with some rust spotting in areas of the scabbard fittings and hanger rings, which we do see with these daggers.
The aluminum grip fittings show very little wear and no oxidation – stunning condition all around. The eagle is crisp, with little detail wear, same with the pommel cap. The leather of the grip shows only a couple of areas of use wear and a couple of very minor nicks.
As noted, the scabbard fittings show some rust spotting, which is typical with these, but the scabbard's leather is in exceptional condition. We typically find leather with these daggers dried out, cracked and even missing sections, so it is very refreshing to see one in this condition.
The blade is in great shape, with only very minor oxidation spotting. Like the leather, we usually see these dagger blades with a significant amount of spotting, so (again) it is very nice to see a blade in as good a shape as this one. The Carl Eickhorn maker's mark is still nice and crisp with the original deep gray tone. The fit of the blade into the scabbard is firm toward the end, with some force required to remove and replace the dagger. The buyer may choose to (carefully) remove the scabbard's throat fitting and clean the interior of the scabbard for a smoother glide into and out of the scabbard.