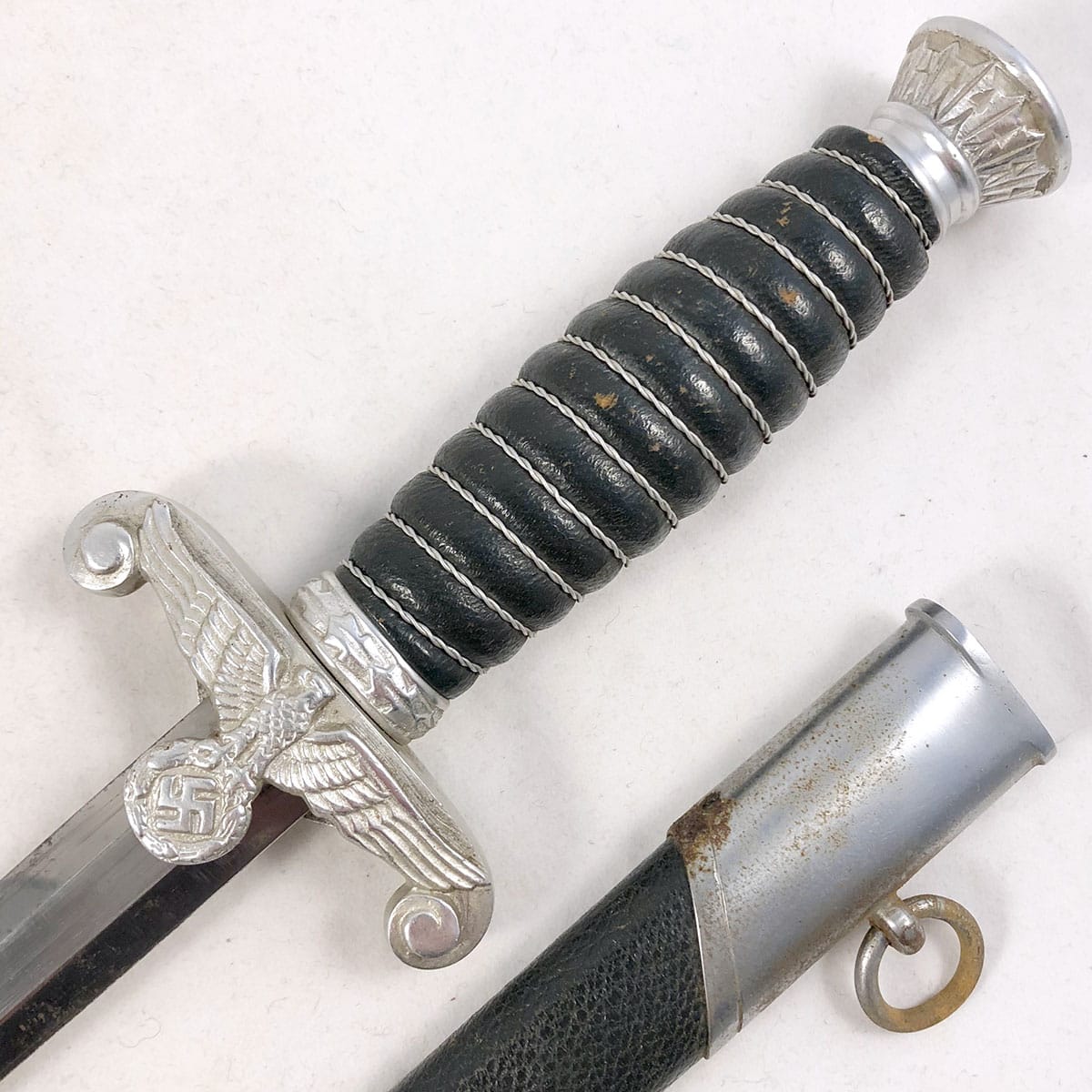 The German Customs Service during World War 2 was formed in 1936, charged with securing all borders, including land, ports and waterways, and ensuring appropriate taxes were collected. During the war, the responsibility of the Customs Officials shifted more to border security. There were two daggers issues in 1937 to Customs Officials, one for "Land Customs" and another for "Water Customs". Both daggers are almost identical in terms of the manufacture and detail, with the primary exception being the materials used to construct the metal parts. Water Customs Daggers were gold plated, while prior to 1938 Land Customs Daggers were nickel silver (post 1938 they switched to aluminum construction). These daggers also bear a striking resemblance to the standard Heer Dagger, primarily due to the uniforms worn by Customs Officials, which were very similar in style to the Heer uniforms. Production of both types of Customs Official Daggers ceased in 1942.
German Daggers & Knives

$

1,995.00

Here we have a good looking Land Customs Official's Dagger with the nice deep blue leather wrapped grip and scabbard body, but maker Carl Eickhorn. The dagger as a whole appears to be untouched, and uncleaned, with some rust spotting in areas of the scabbard fittings and hanger rings, which we do see with these daggers.

German Daggers & Knives

SOLD!

Here's a nice, honest, early Land Customs Dagger from a hard to find maker, Paul Weyersberg. The deep blue/green leather grip is exquisite, showing only a few nicks to the leather, and a nice tight, heavily tarnished silver wire wrap…

German Daggers & Knives

SOLD!

This Land Customs Clamshell Dress Bayonet might be one of the rarest of the dress bayonets, and is often times mistaken for a Police Bayonet. This particular example is absolutely exceptional! This particular Customs Bayonet is by the firm Clemen & Jung, and features a set of flawless stag grips, and a clamshell guard depicting the Prussian state eagle.