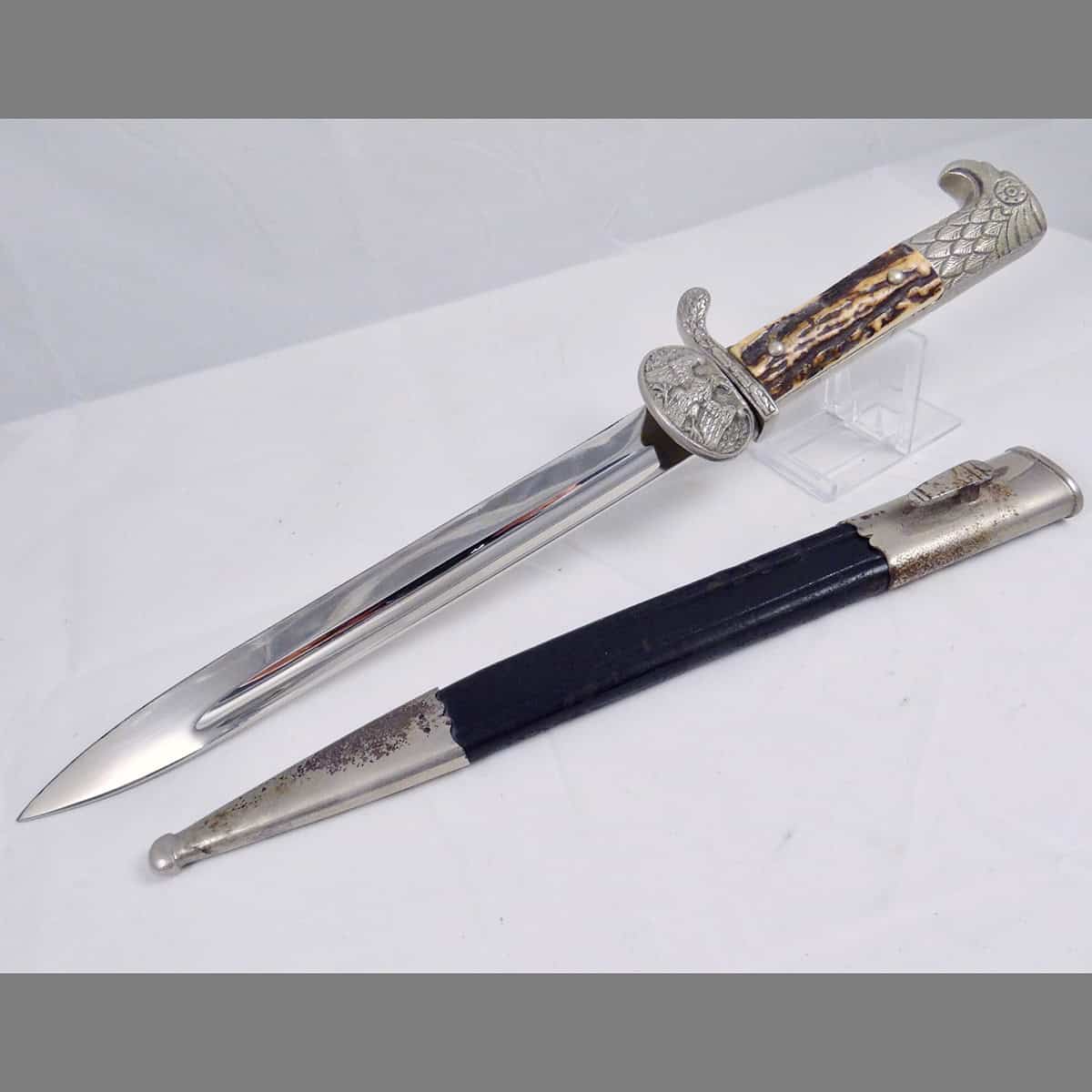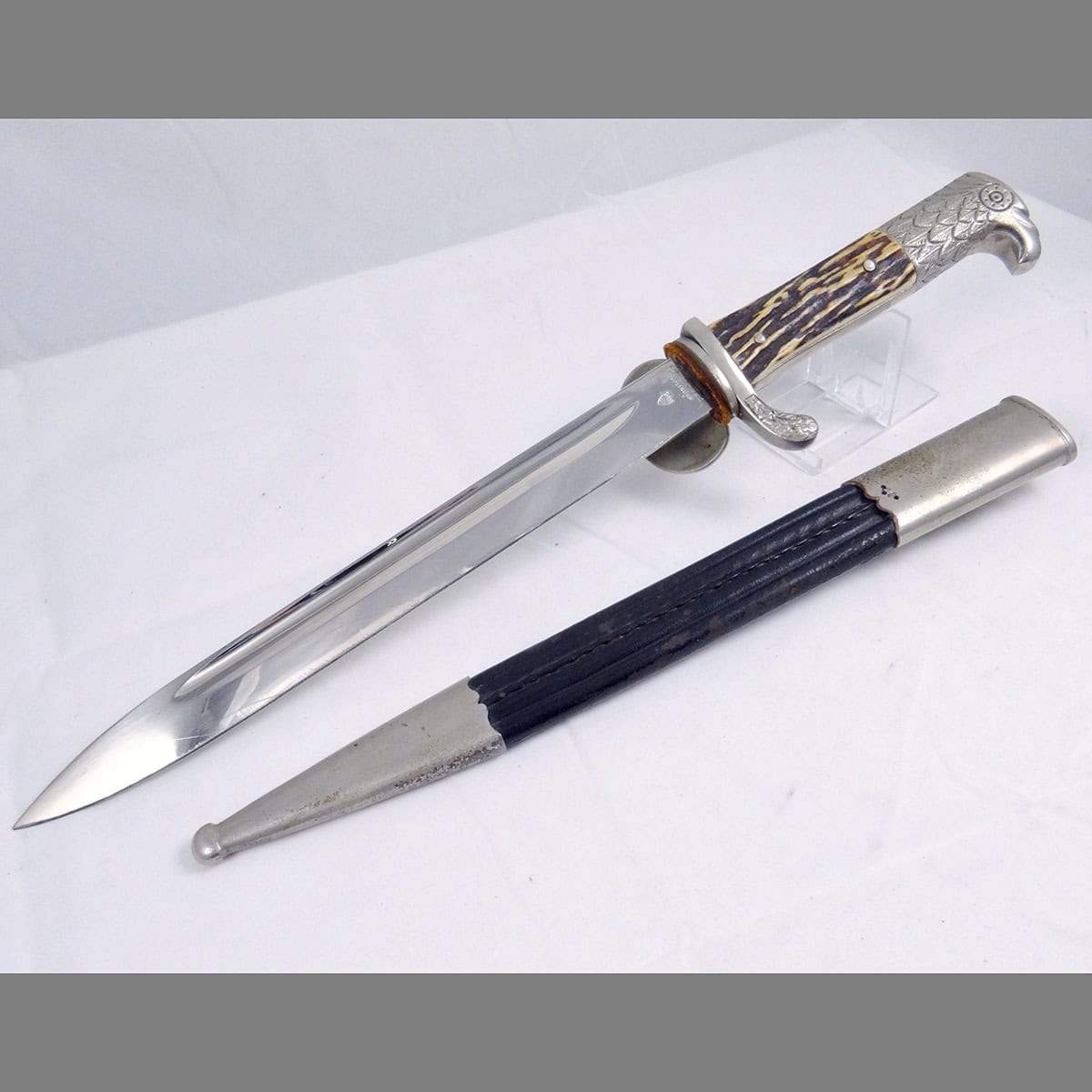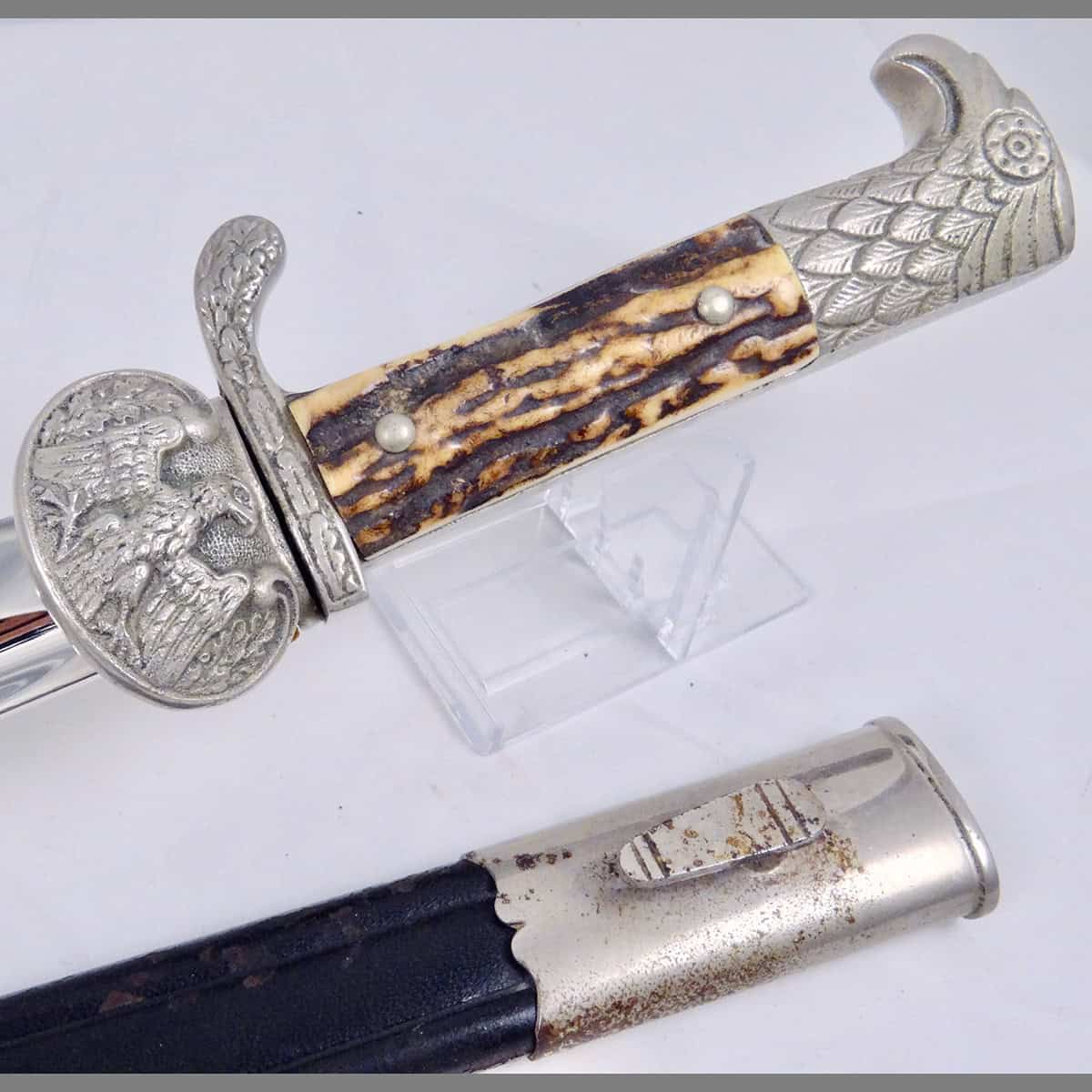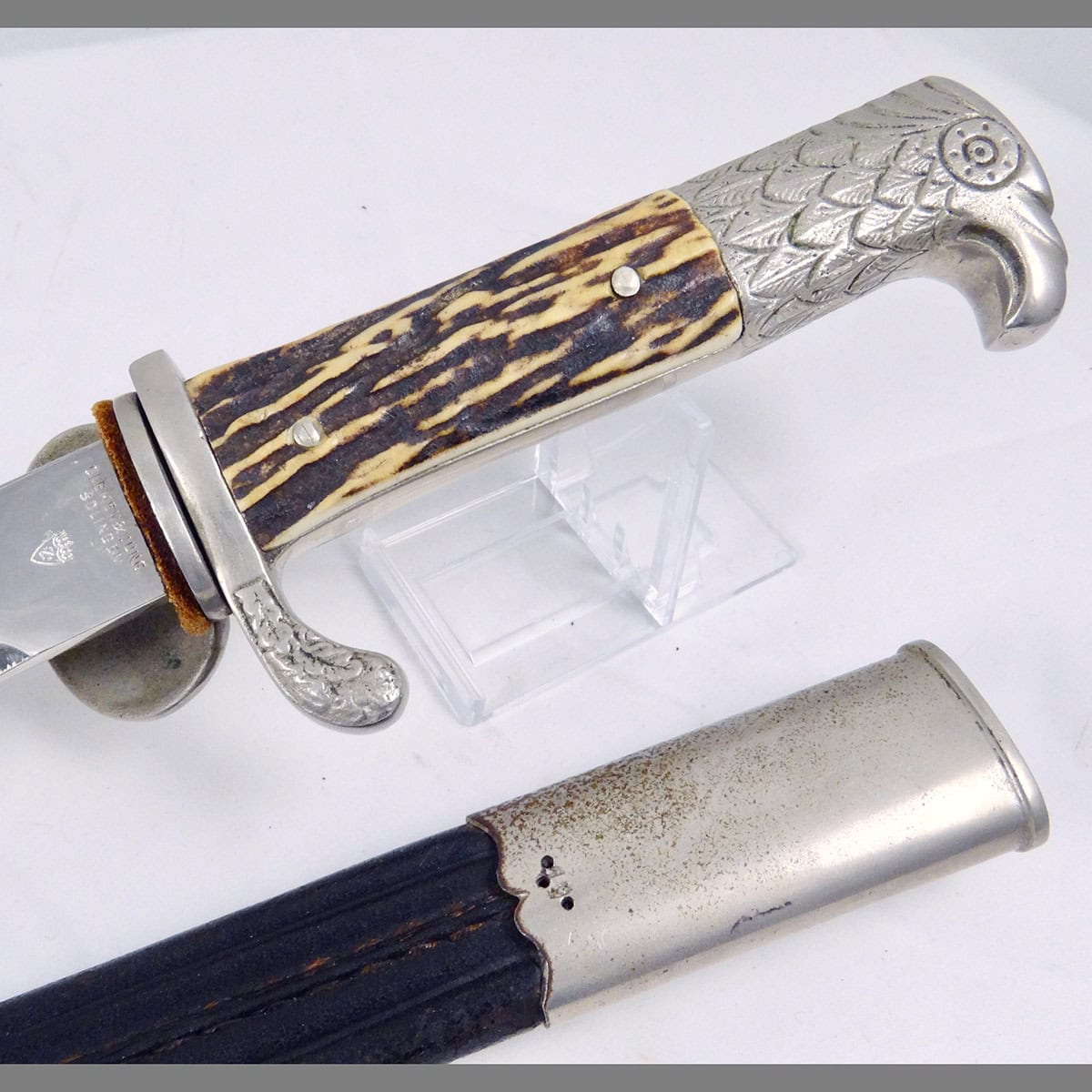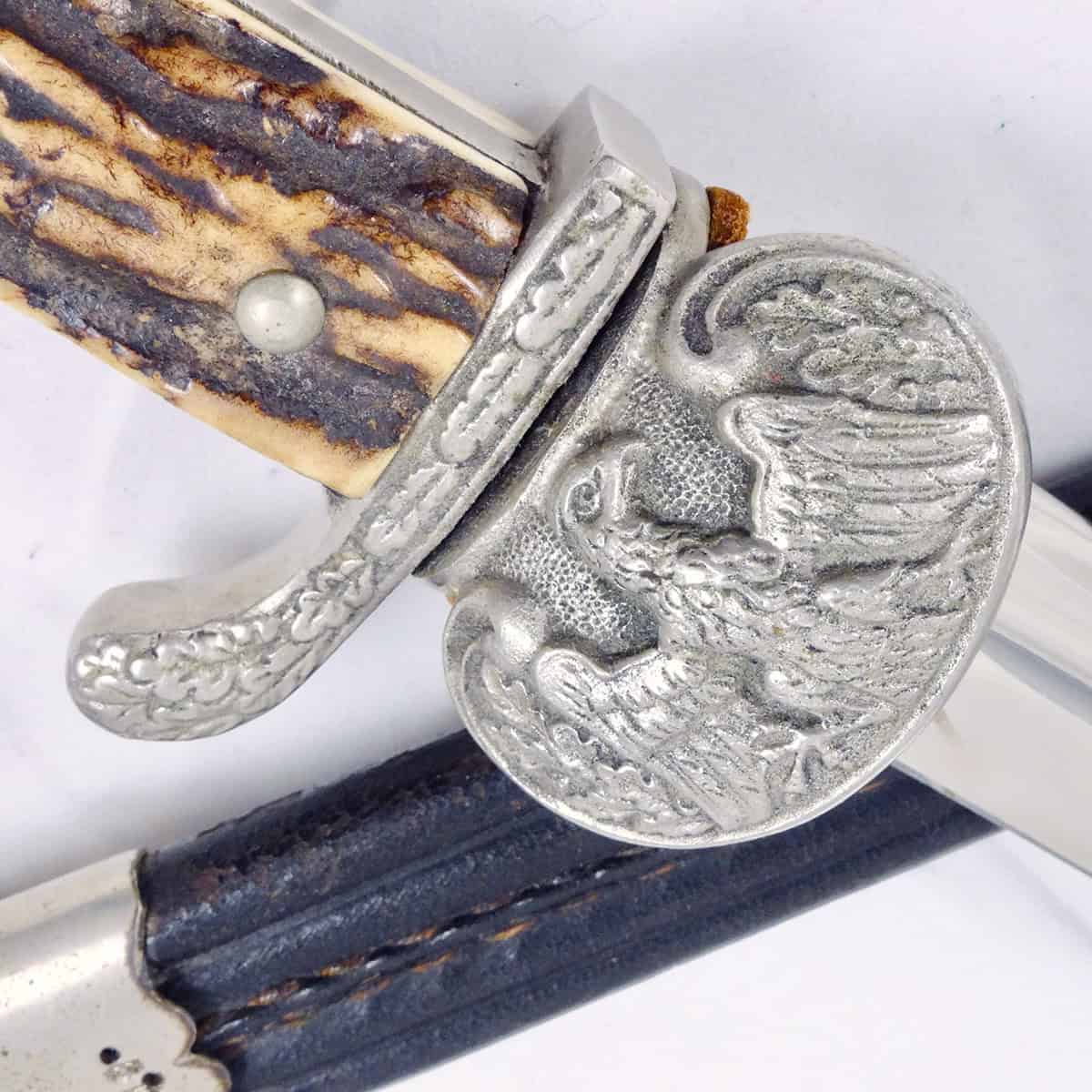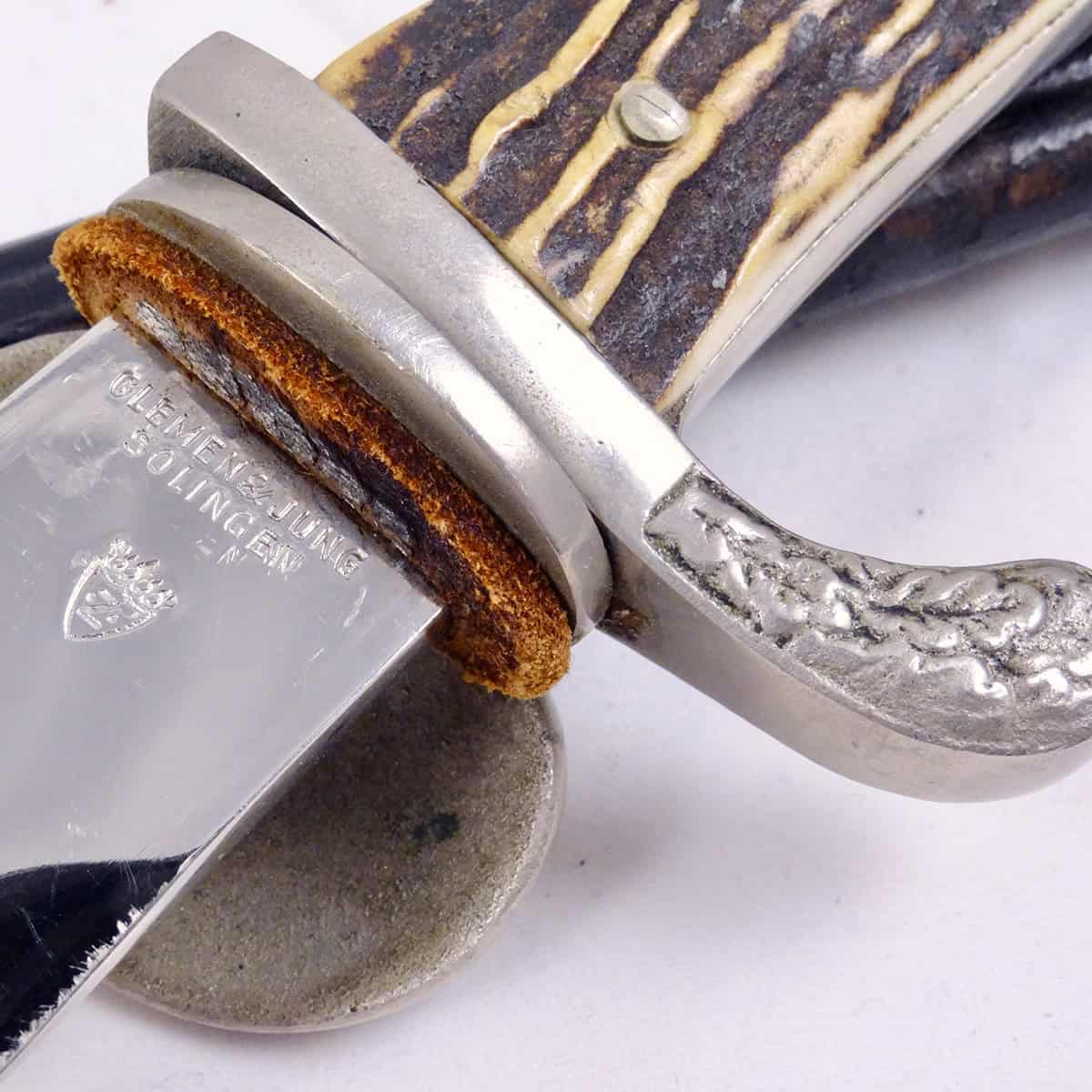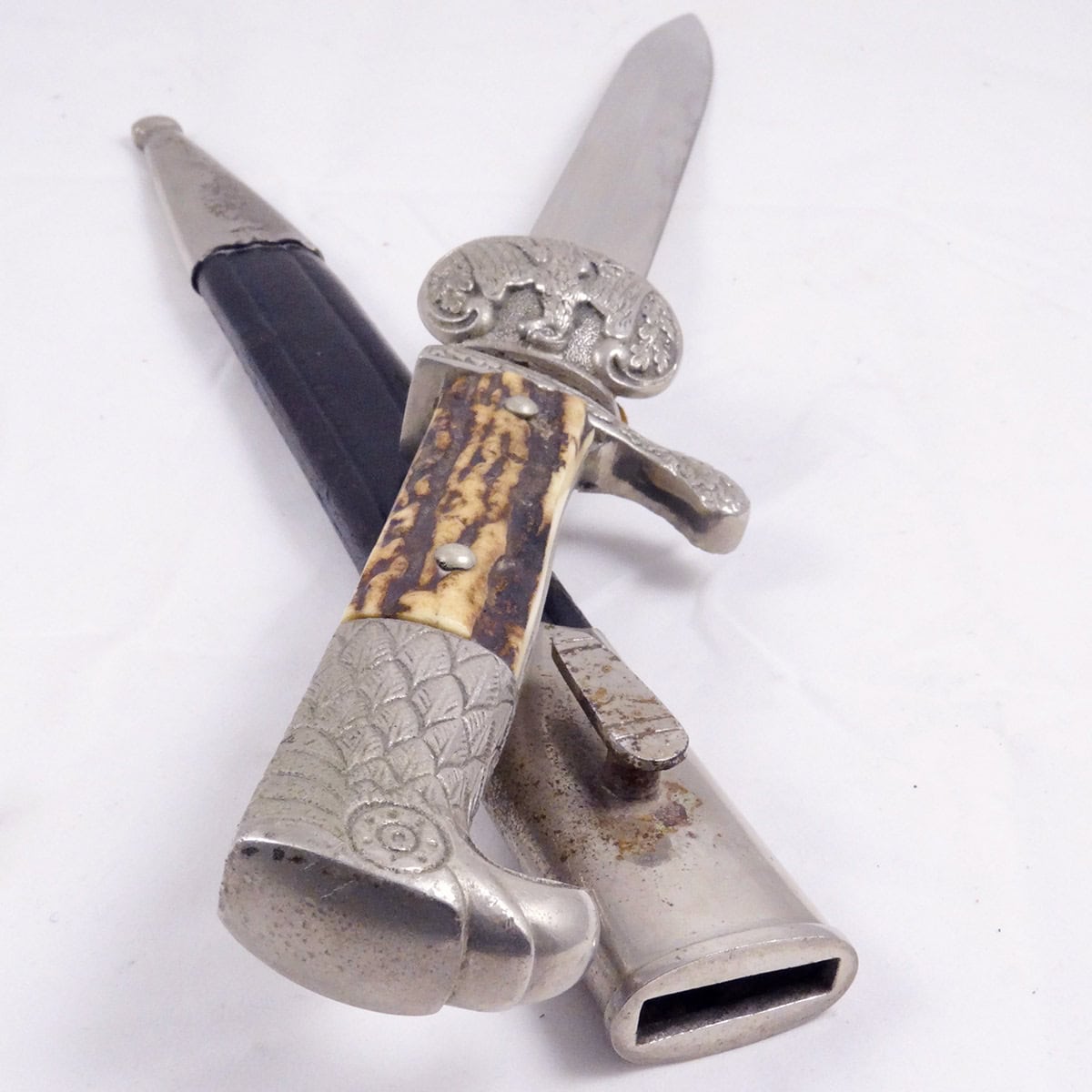 This Land Customs Clamshell Dress Bayonet might be one of the rarest of the dress bayonets, and is often times mistaken for a Police Bayonet. This particular example is absolutely exceptional!
This particular Customs Bayonet is by the firm Clemen & Jung, and features a set of flawless stag grips, and a clamshell guard depicting the Prussian state eagle. You'll notice there is no emblem affixed to the stag grip, and no hole(s) where one used to be but was removed. This is a typical and expected trait of a Customs Official Dress Bayonet.
Everything about this example is exceptional, from the blade, which is near mint save a few minor scratches, to the grip, which has a gorgeous patina that matches well with the scabbard. Both of the scabbard fittings are stamped with the number "19". The stitching along the length of the reverse side of the scabbard body is in tact and very tight. The most notable "flaw" is the oxidation to the surface of the scabbard fittings, which only adds character to an otherwise stunning and rare piece.