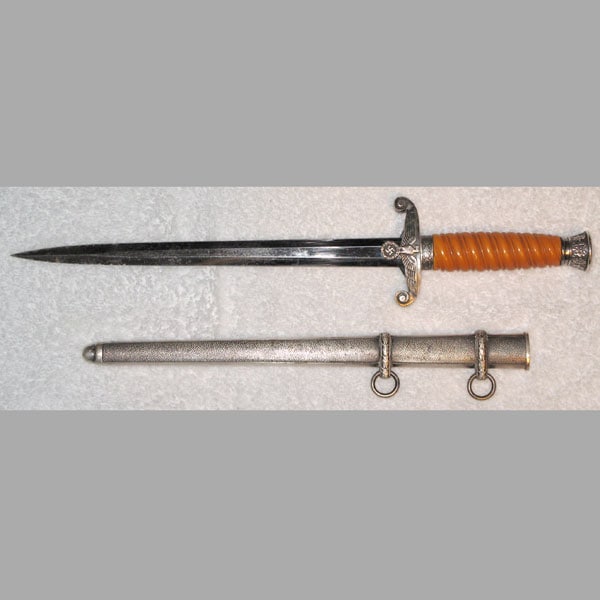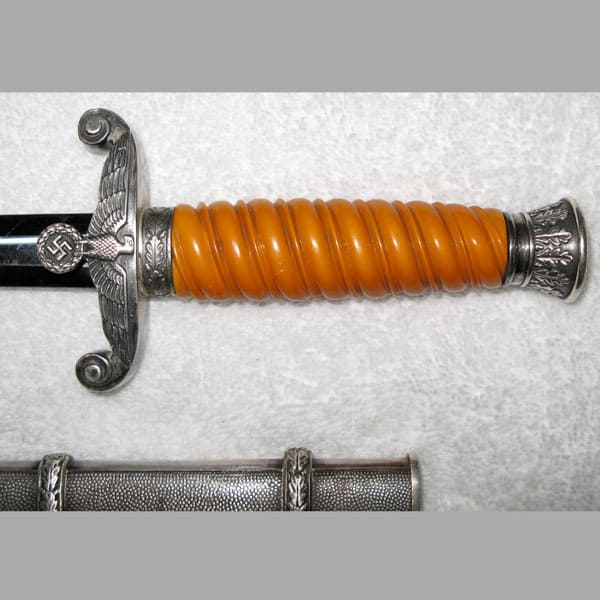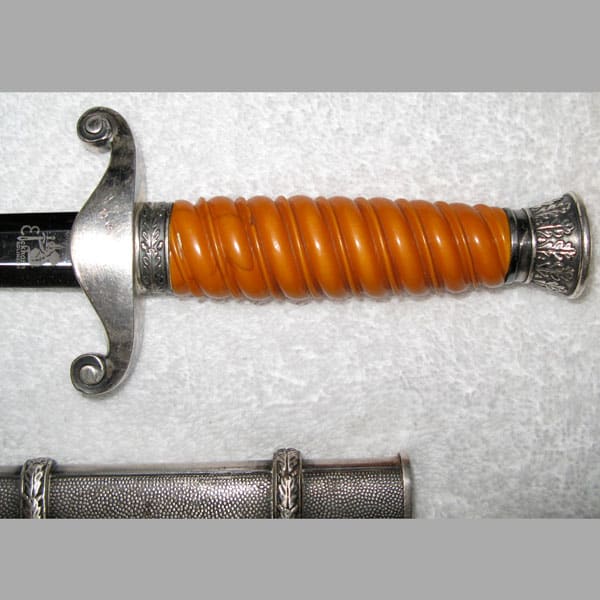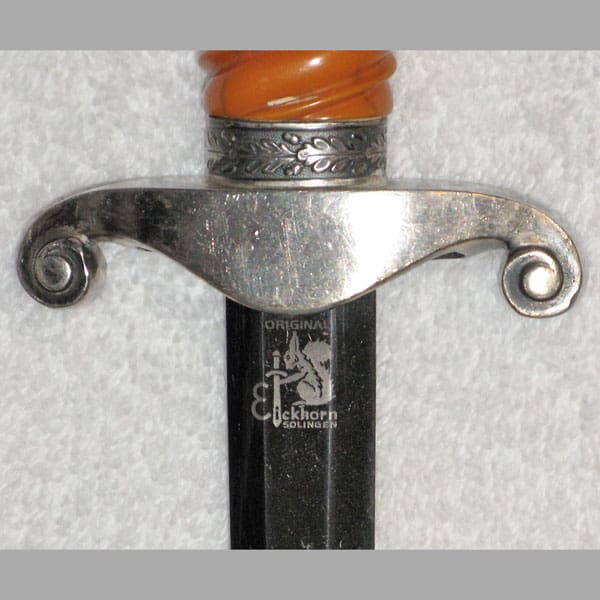 Price on Request
A very nice WWII German Dagger, this Heer Officer Dagger bears the Carl Eickhorn Solingen maker mark on the blade. The blade measures 10.25", and is the traditional stiletto style with flat central ridge. Total length (including the hilt) is approximately 14.5″. This dagger has never been cleaned, stored untouched since the war, and purchased directly from the daughter of the vet who brought it home. Aside from a hairline crack in the handle, the dagger is virtually without flaw considering it was a used war time piece.
The story of the soldier who brought this dagger home goes as follows:
Floyd Alfred Peabody volunteered for the Army in 1943, and served in the 787th Ordinance Company of the 87th Infantry Division. Active duty included the Battles of Metz, Saar Basin, and the Battle of the Bulge. Additional World War 2 duties included the liberation of the Dachau Concentration Camp. Floyd was awarded 7 service medals, including 3 Bronze Stars. Returning home on leave in 1945, Floyd met Val (his wife). He was scheduled to ship out to the China Burma India Theater 30 days later, but V-J Day occurred during this leave. Floyd was discharged in February, 1946.