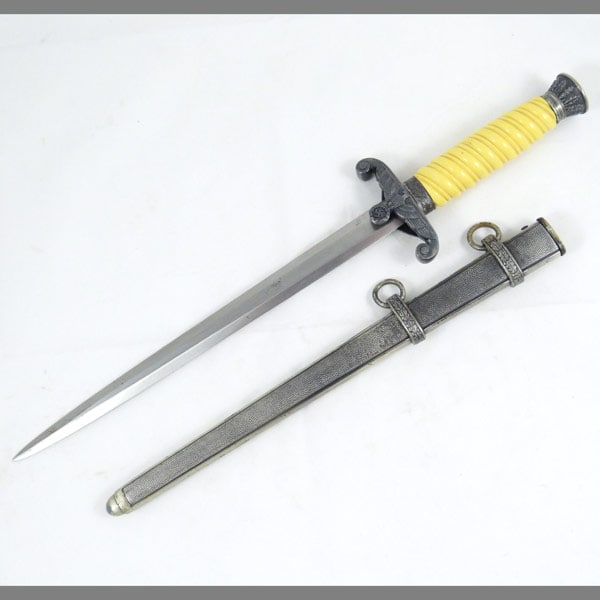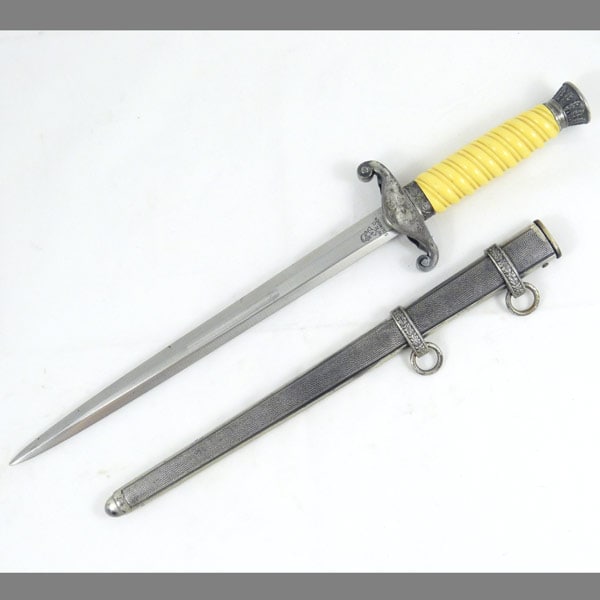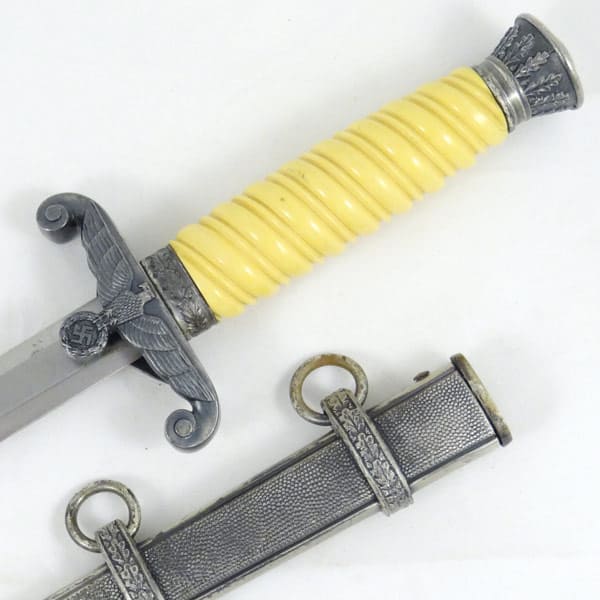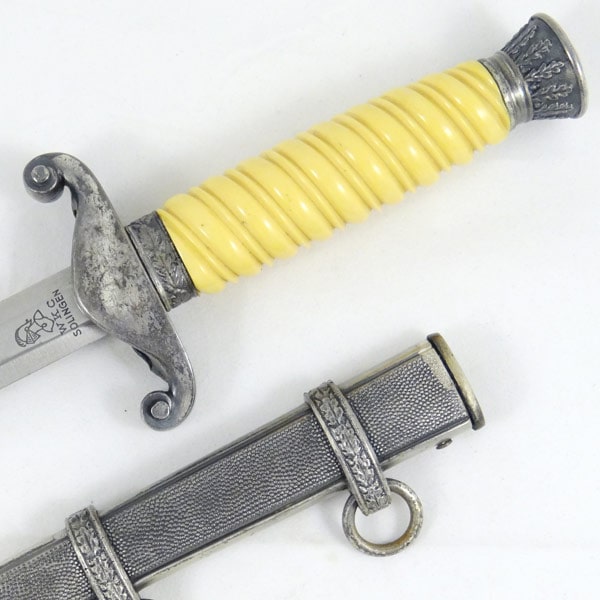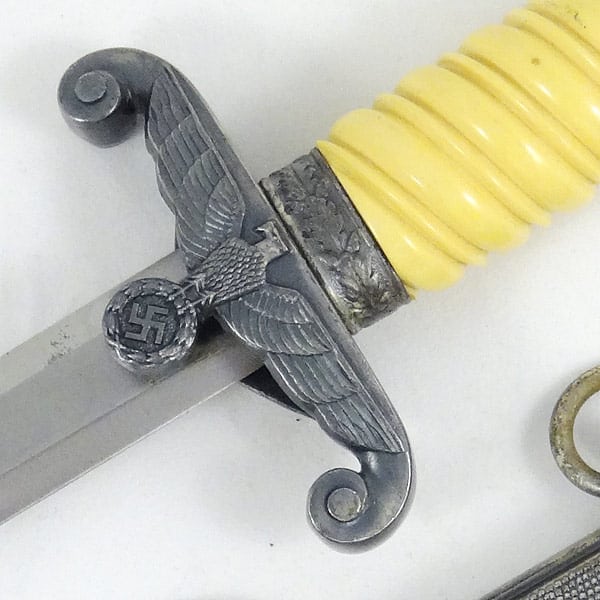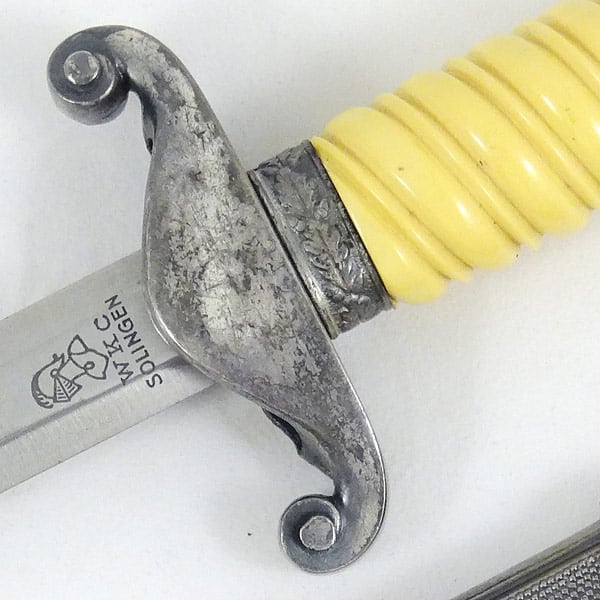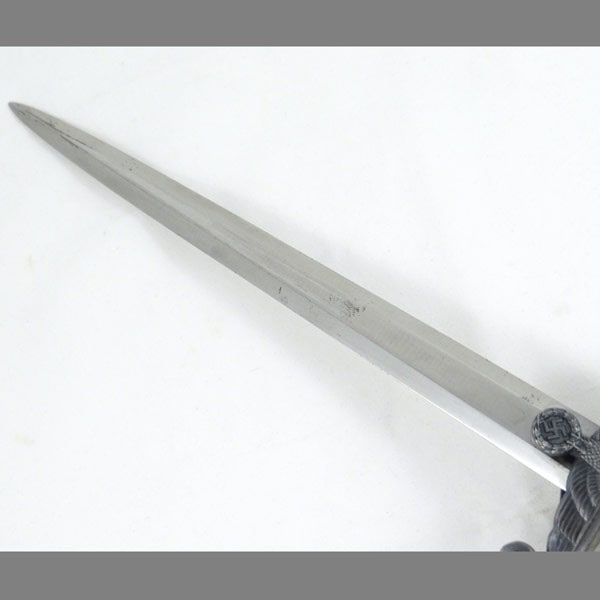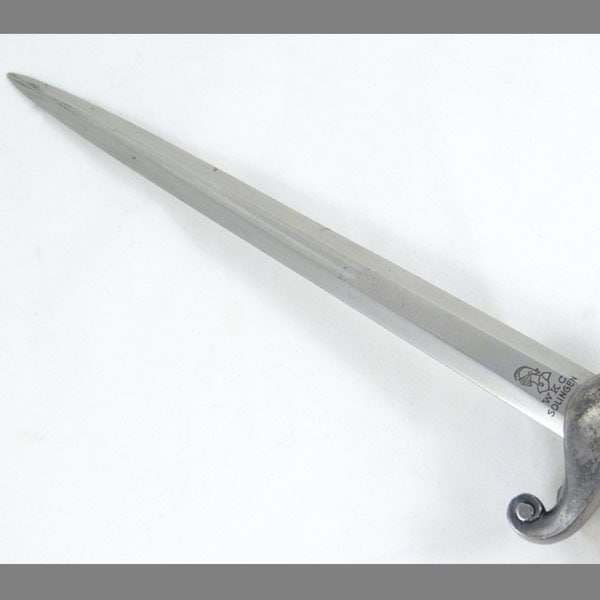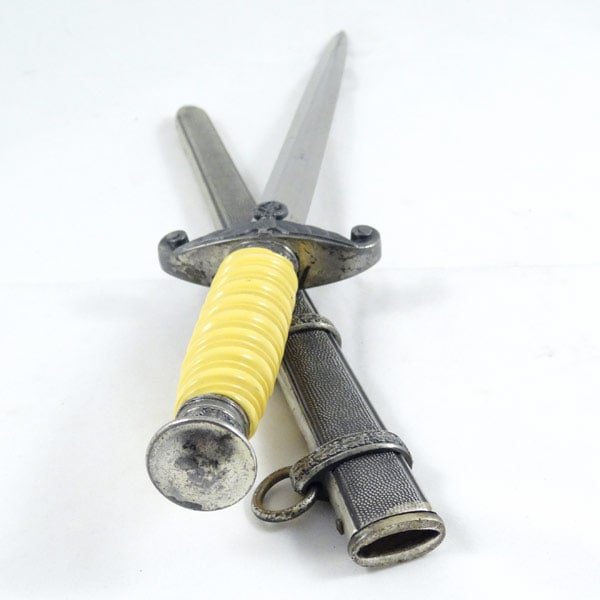 Here is one of the nicest all around WKC Heer Army Daggers we've seen in a while, and with a not too often seen grip color, and very nice "tomahawk" style cross guard as well!
The light yellow, almost cream colored grip is stunning, and virtually without flaw. Aside from some dust and dirt in the recessed of the grooves, there are really no issues to note. The silver plated grip fittings are immaculate, with only very minor plating wear, and only to the back and top of the guard and the top of the pommel cap. The "tomahawk" style cross guard eagle is the 4th and final design from the WKC firm, and is one of the more favored styles by collectors. This particular guard is in unissued condition, with no notable wear – a solid 10 out of 10!
The blade on this one cannot be upgraded. It is as good as it gets with these Heer Daggers. Typically we find these blades with at least 20% spotting, moisture damage, corrosion and/or excessive runner marks. Not here! Aside from a couple very (and I mean VERY) minor spots, the only noticeable marks on the blade are the scabbard rash marks that we see on all varieties of dagger blades.
The scabbard is inline with the quality and condition of the rest of the dagger. The silver plating is fantastic, with a very nice aging color (the mix of silver and deep gray tones) throughout. The hanger band show nice detail and only minimal wear.
This really is a choice dagger, and will not last long at this price!