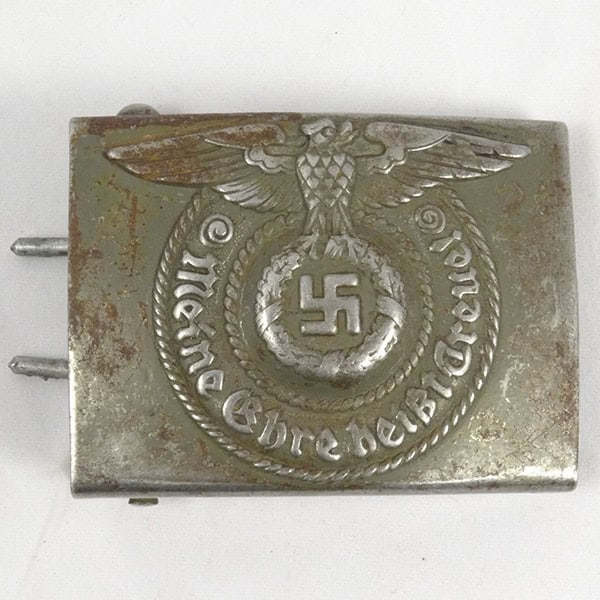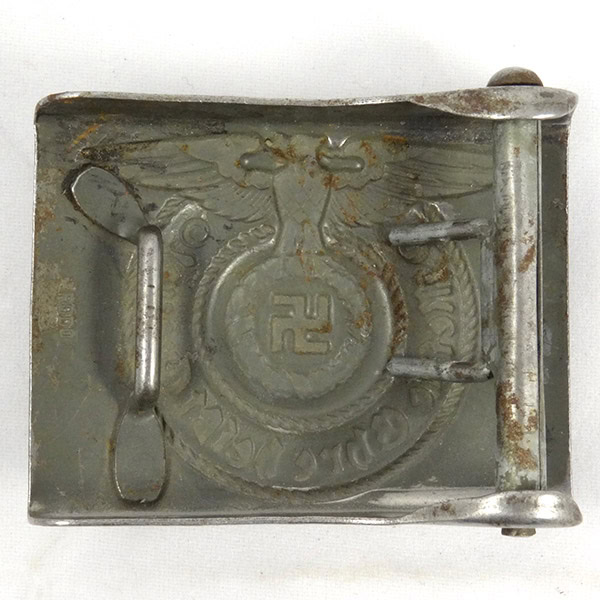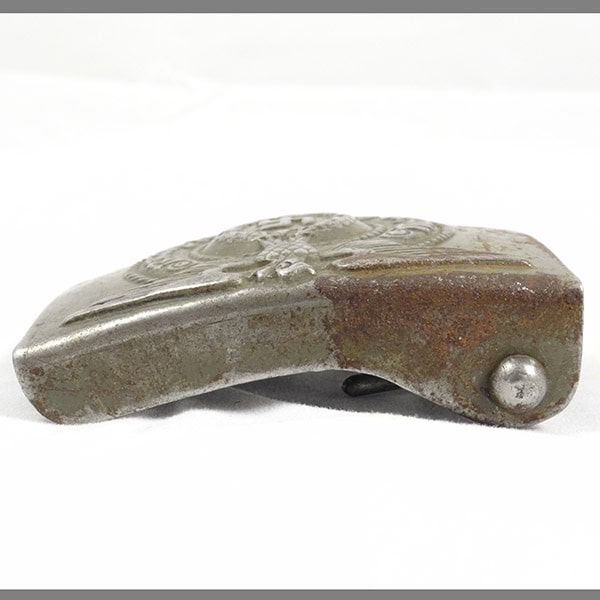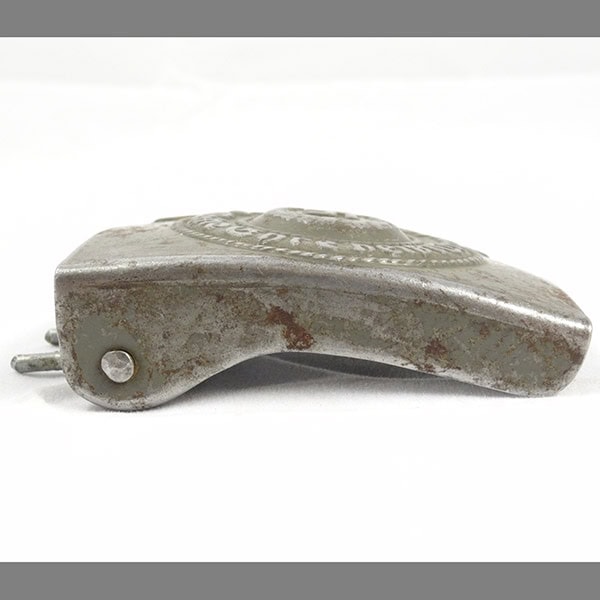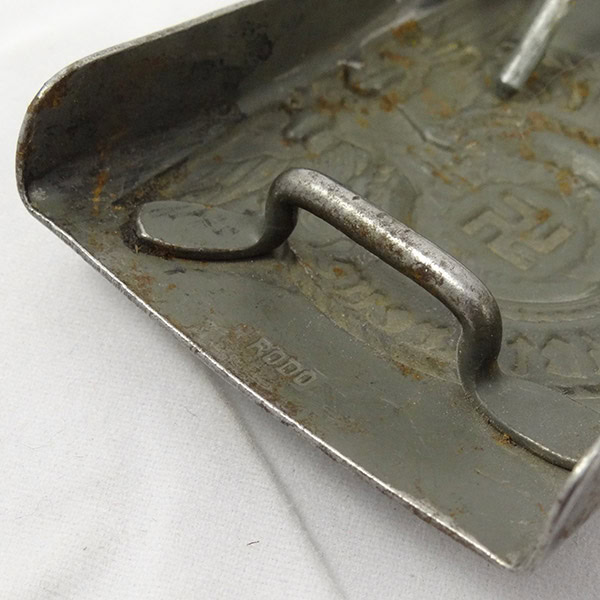 This very nice and highly desirable Waffen SS EM Buckle by the Rarely seen maker "RODO".
These RODO made buckles are some of the only ones you'll find in field gray, and this particular buckle still has approximately 80 – 85% of the original paint (inside and out).
While showing definite signs of field wear from use during the war, the buckle overall is in remarkable condition! The more outward protruding areas of the SS buckle, such as the wreath, Swastika, and areas of the eagle's wings and breast, show the most wear, but nothing unexpected from a battle used buckle. On the inside we see the standard RODO catch with the maker's stamp visible near the edge.
This is a very hard to find maker of SS buckles so don't think about it, buy it before you miss out and this beauty ends up in someone else's collection!