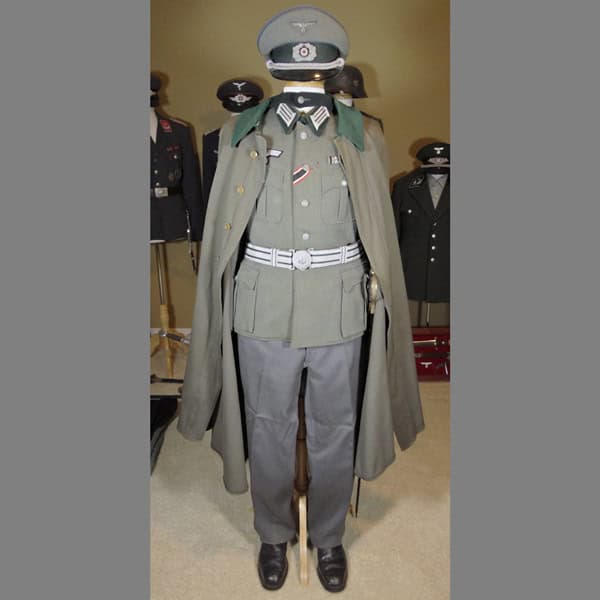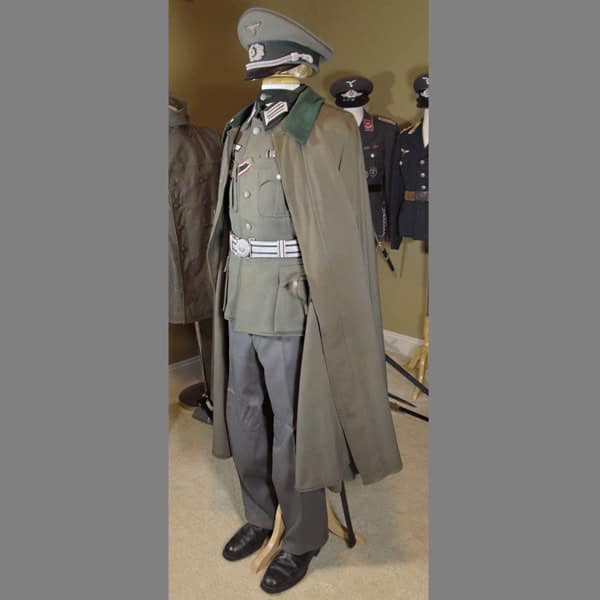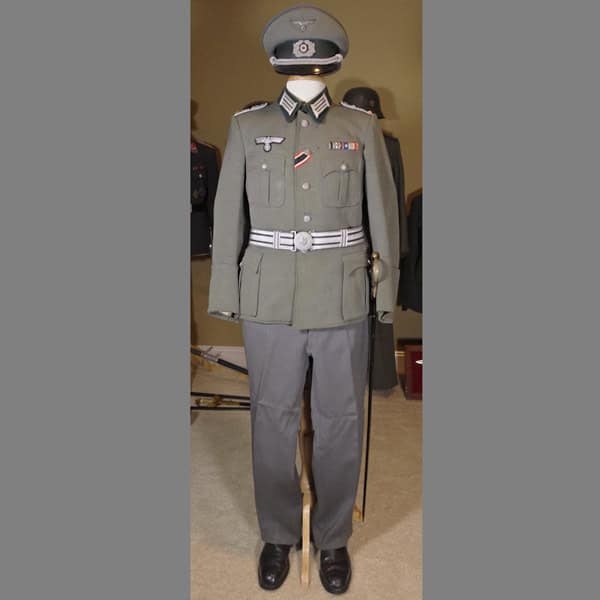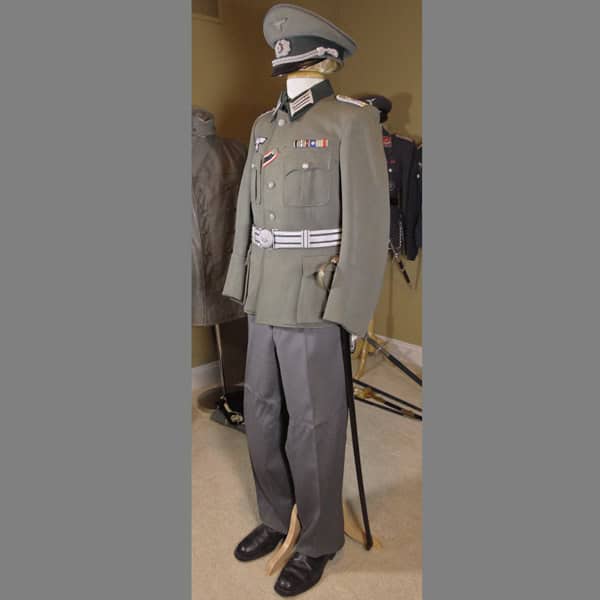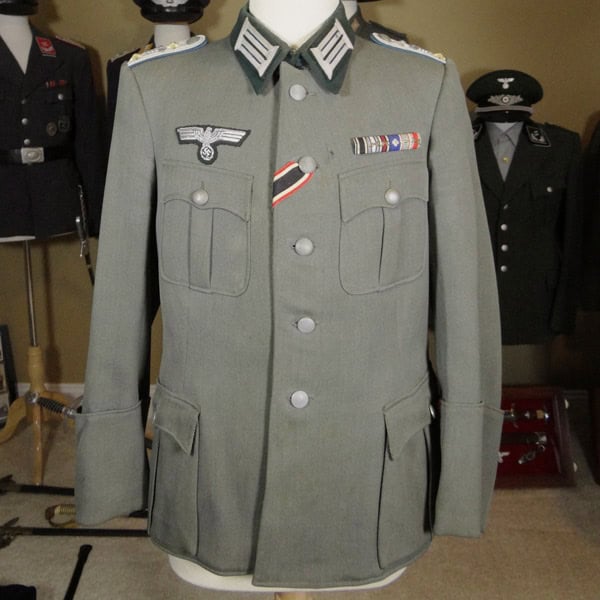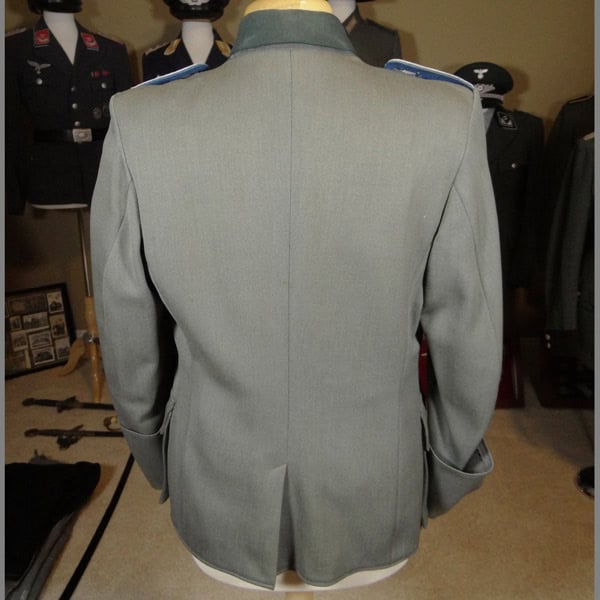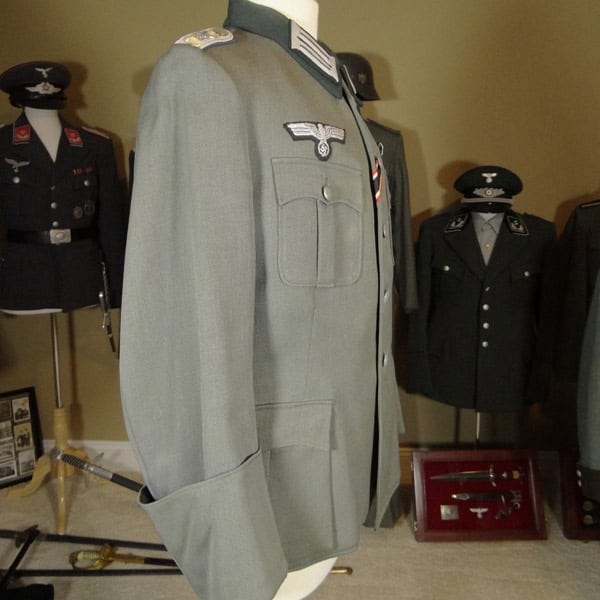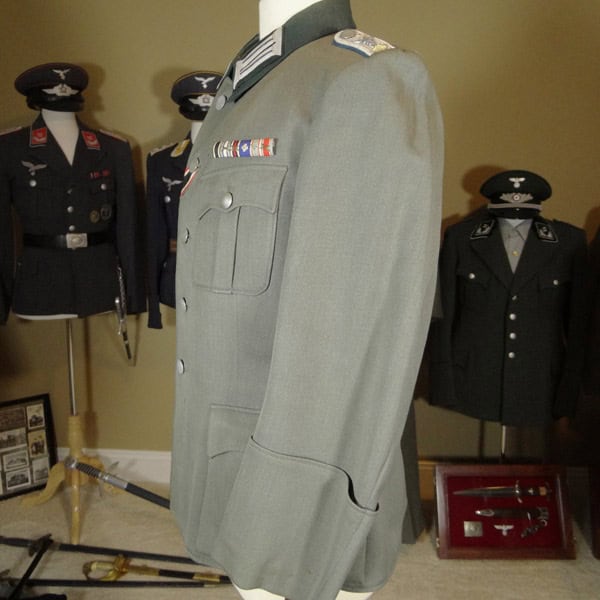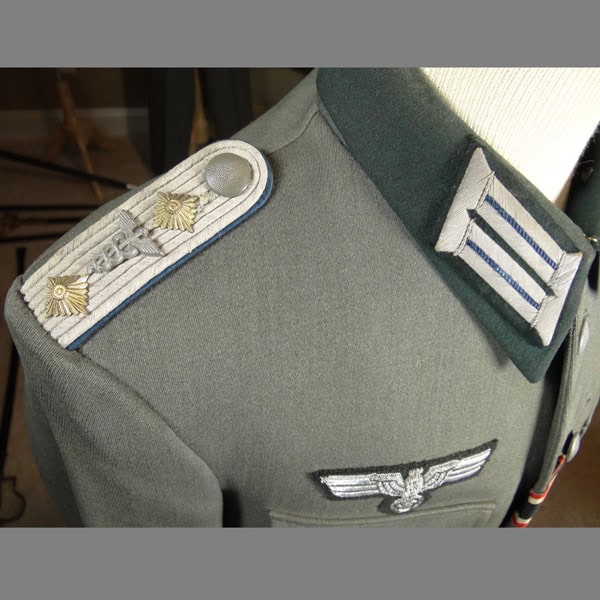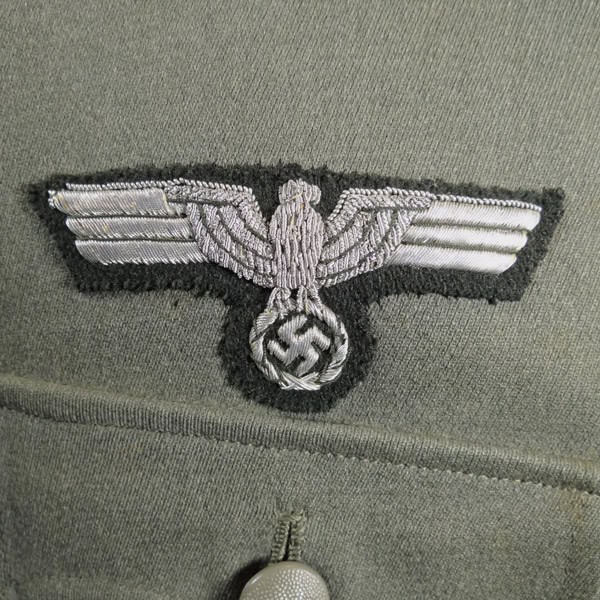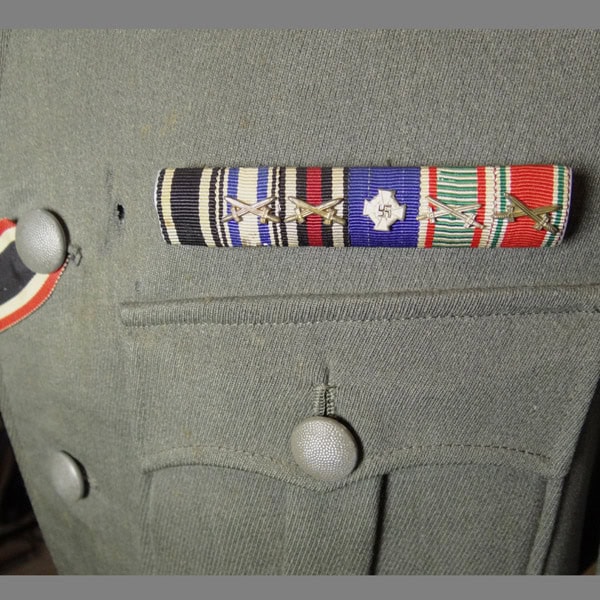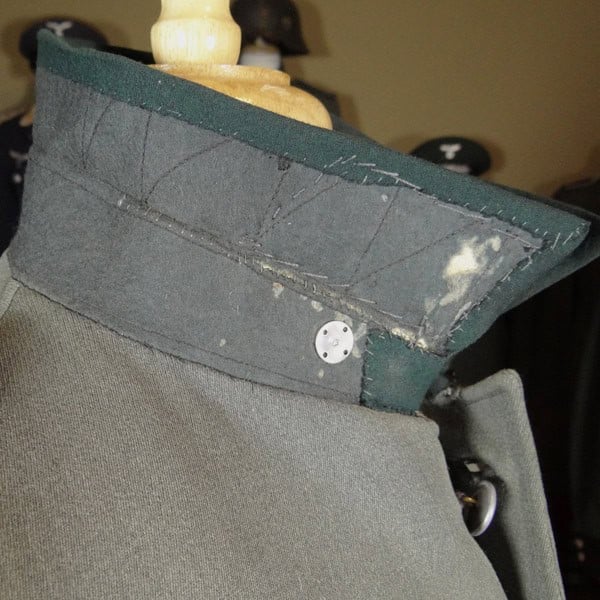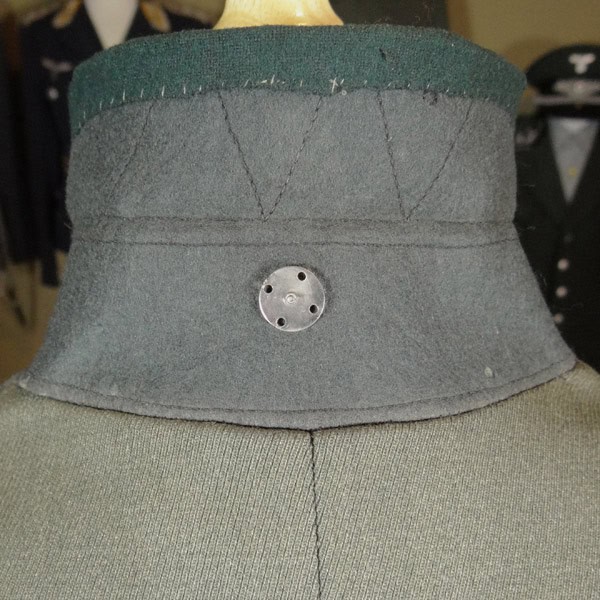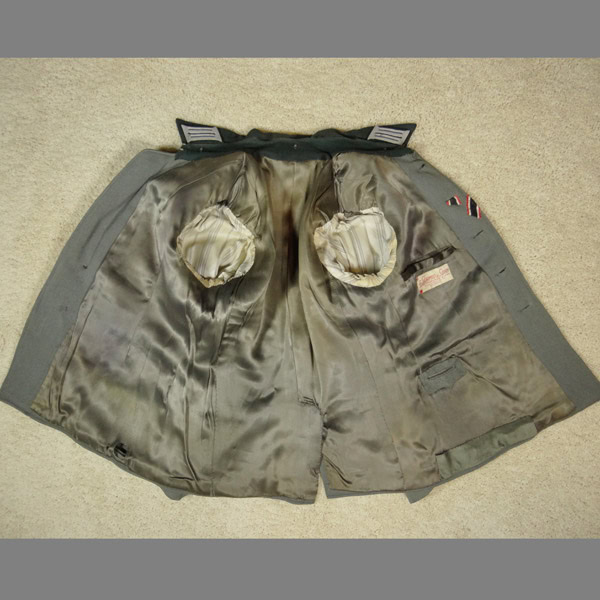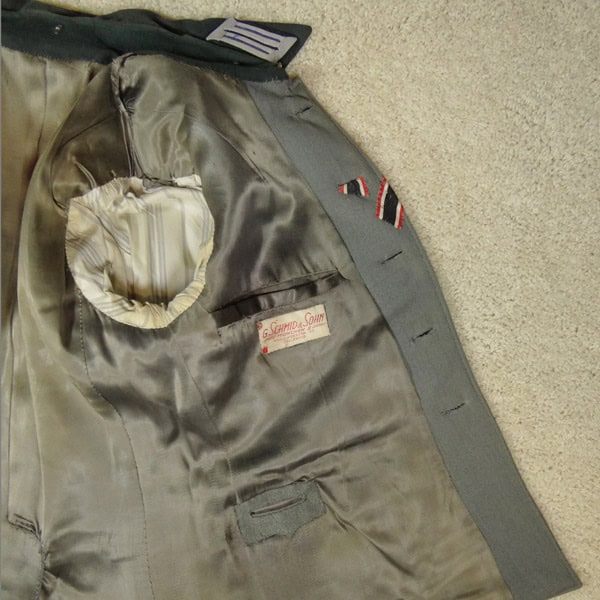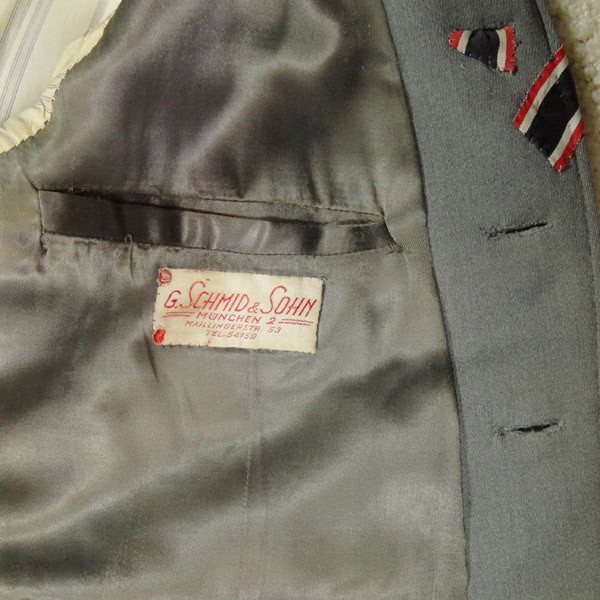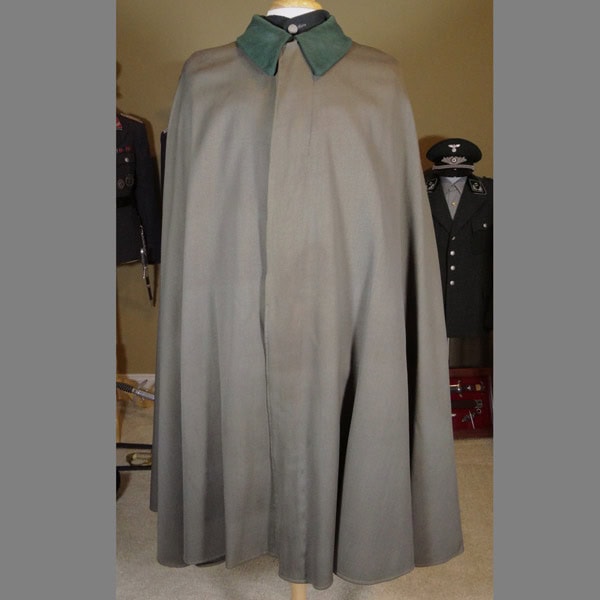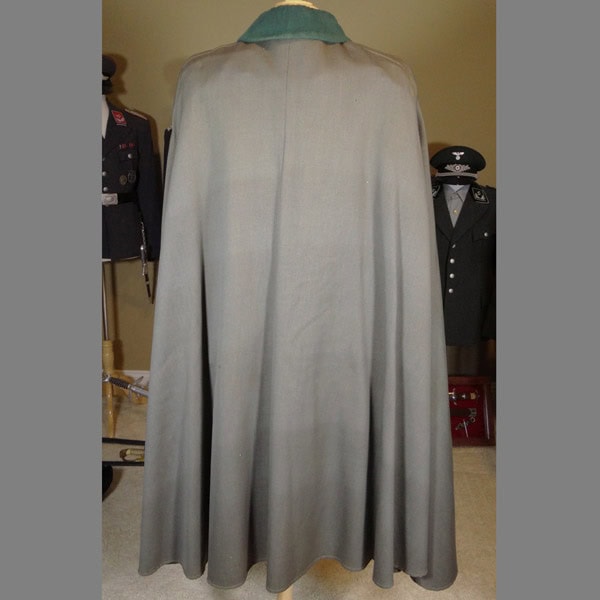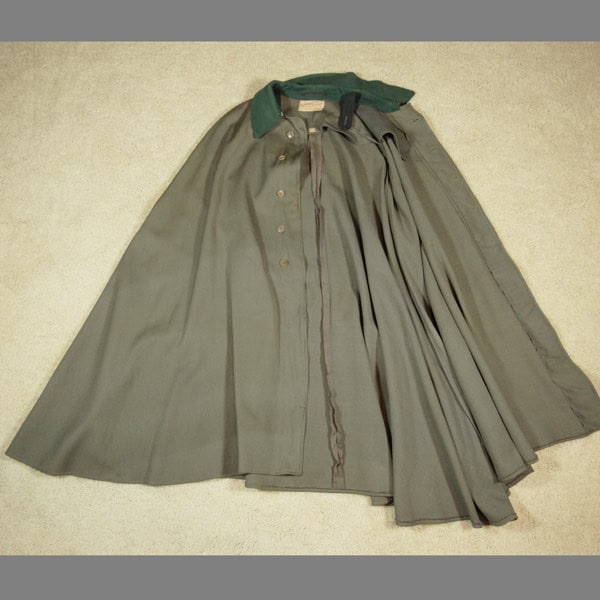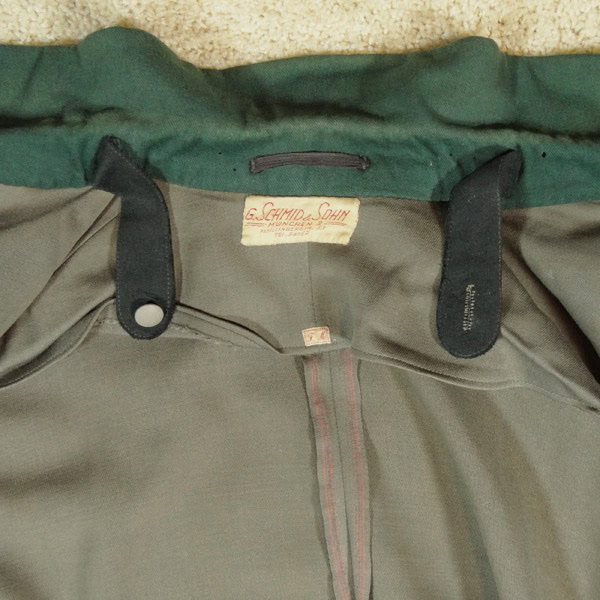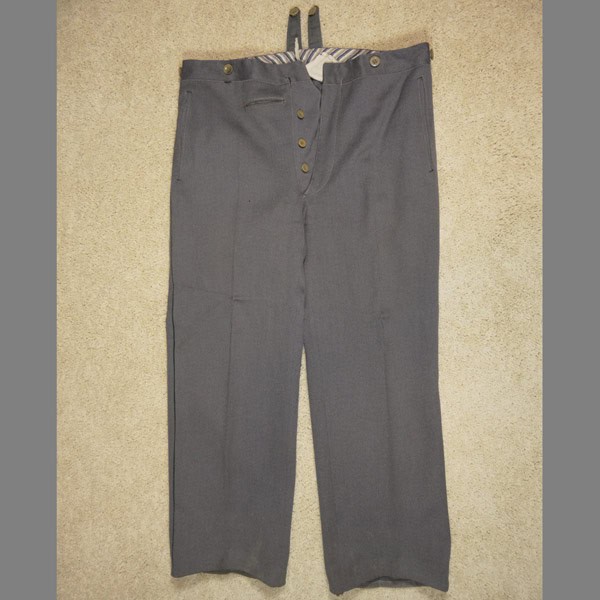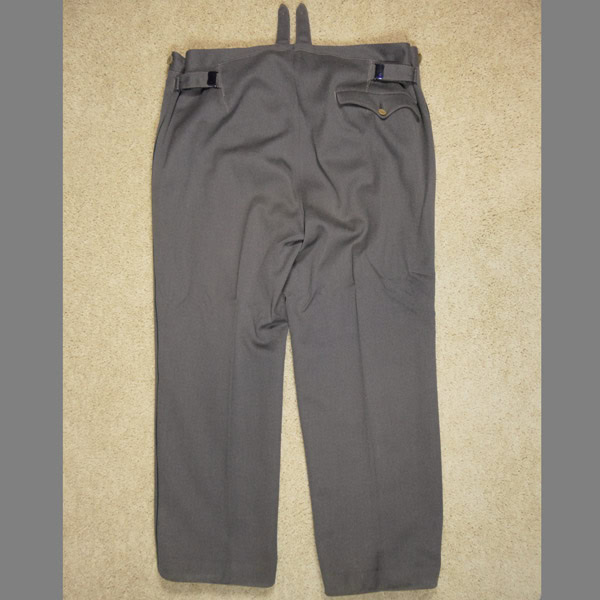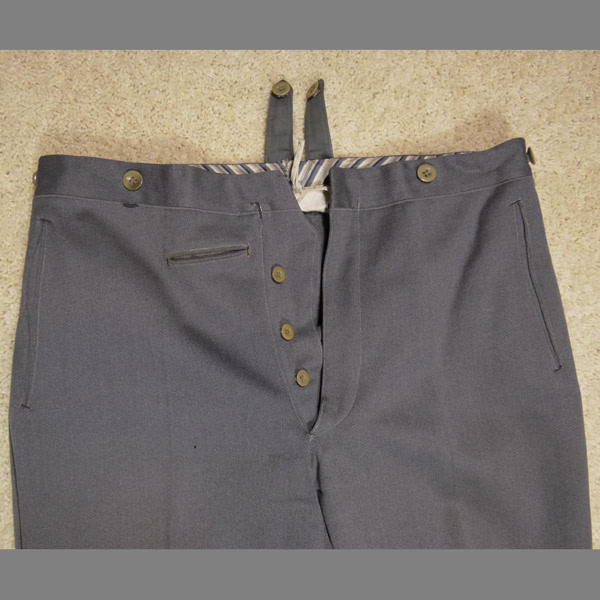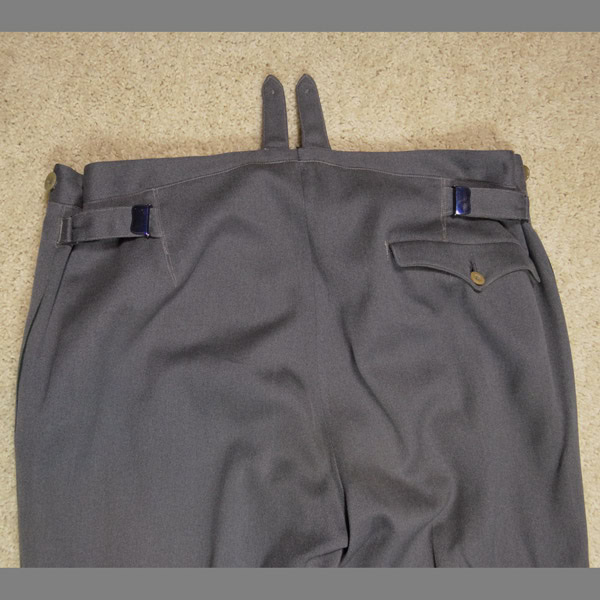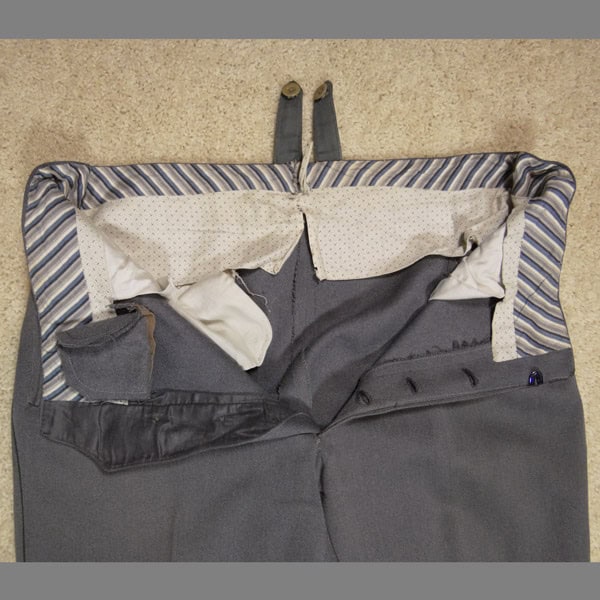 Price on Request
A rare set to find all together from the same officer. This TSD (Truppensonderdiesnst) Administration Officer uniform grouping comes straight from the daughter of the WW2 veteran who returned it to the US after the war. The set appears to have never been cleaned or otherwise messed with, and includes the tunic with Hauptmann (Captain) level TSD shoulder boards, original ribbon bar and EK2 button hole ribbon, matching cape from the same maker as the tunic, original earlier gray admin pants with green piping, TSD officer visor cap, brocade belt, and sword hanger with extension attachment.
The tunic itself shows average wear, with some interior and exterior soiling in areas, and several small moth holes. Two of the buttons on the front are hanging on by a couple of threads, but are all matching.
The cape is in pristine condition, with only light soiling in areas, but only visible under bright light. The cape's maker label matches 100% that of the tunic, so it is obvious the two pieces go together.
The electric blue piped TSD visor is in great shape, with moth nips to the lower rim below the band, only noticeable if you're looking for them. Very nice braided aluminum embroidered wreath and cockade, with standard eagle. The interior of the visor shows moderate discoloration, likely from sweat and moisture. The sweat band is 100%, and still nice and supple.
The pants are in amazing condition! Gray in color with a dark green piping, which is typical of early Administrative trousers. Only a couple of very small moth holes, and some very light soiling at the cuffs, likely dirt from use.
The officer's brocade belt is in spectacular condition throughout, except for the leather buckle attachment strap, which has seen the negative affects of age. The strap is dry and cracking, but still solid. This one will need to be handled with care.
Lastly, the sword hanger. The adjustable white shoulder strap of the sword hanger is in terrific condition, with only minor sweat staining. This would have wrapped around the shoulder of the wearer and was in almost direct contact with sweat when worn, so some staining is to be expected. The leather hanger that is sewn directly to the shoulder straps is in great condition, nice soft. The extender attachment that threads through the pocket hole is a little worn from bending, but still 100%.
This is a fantastic set that doesn't come around often with the accessories and in this condition.