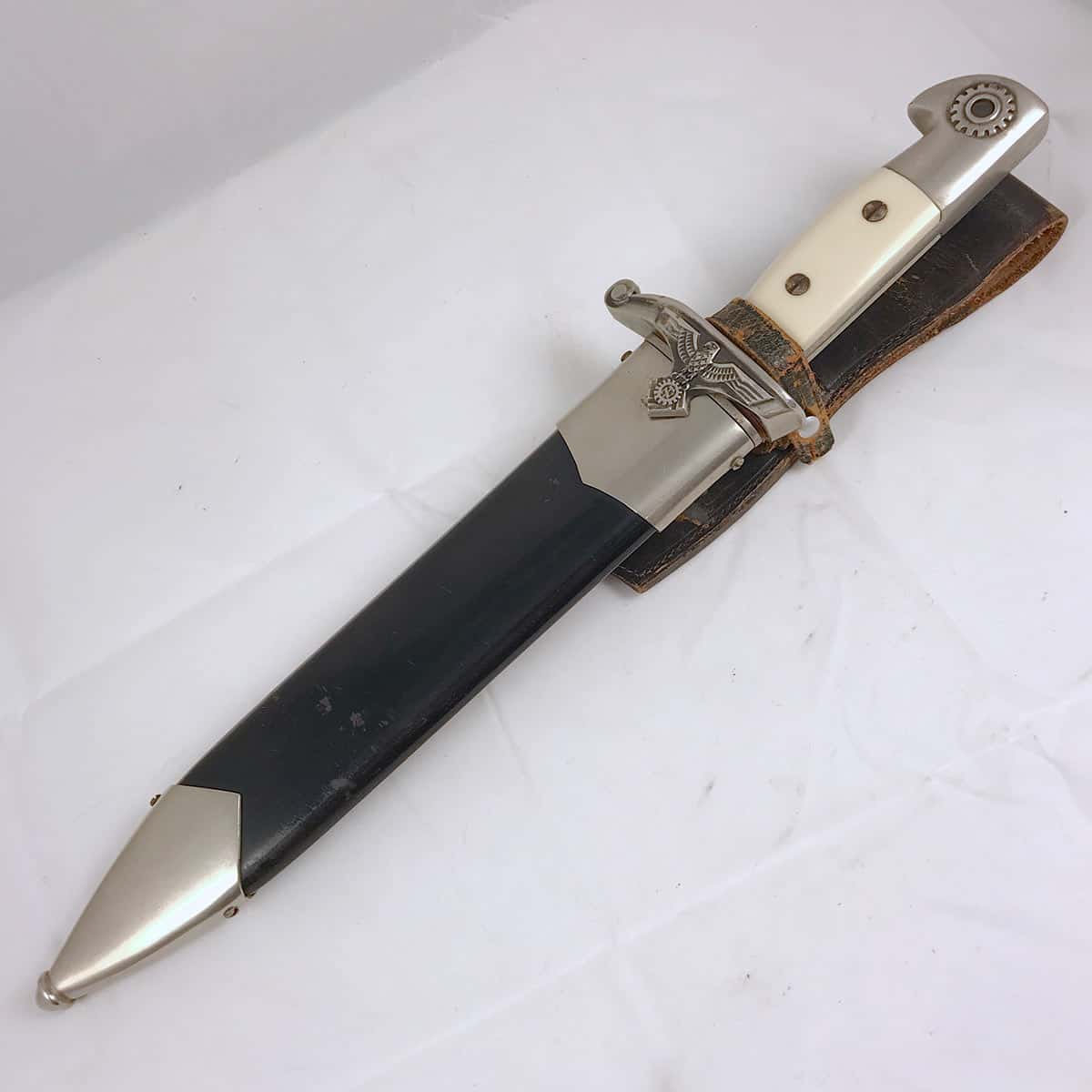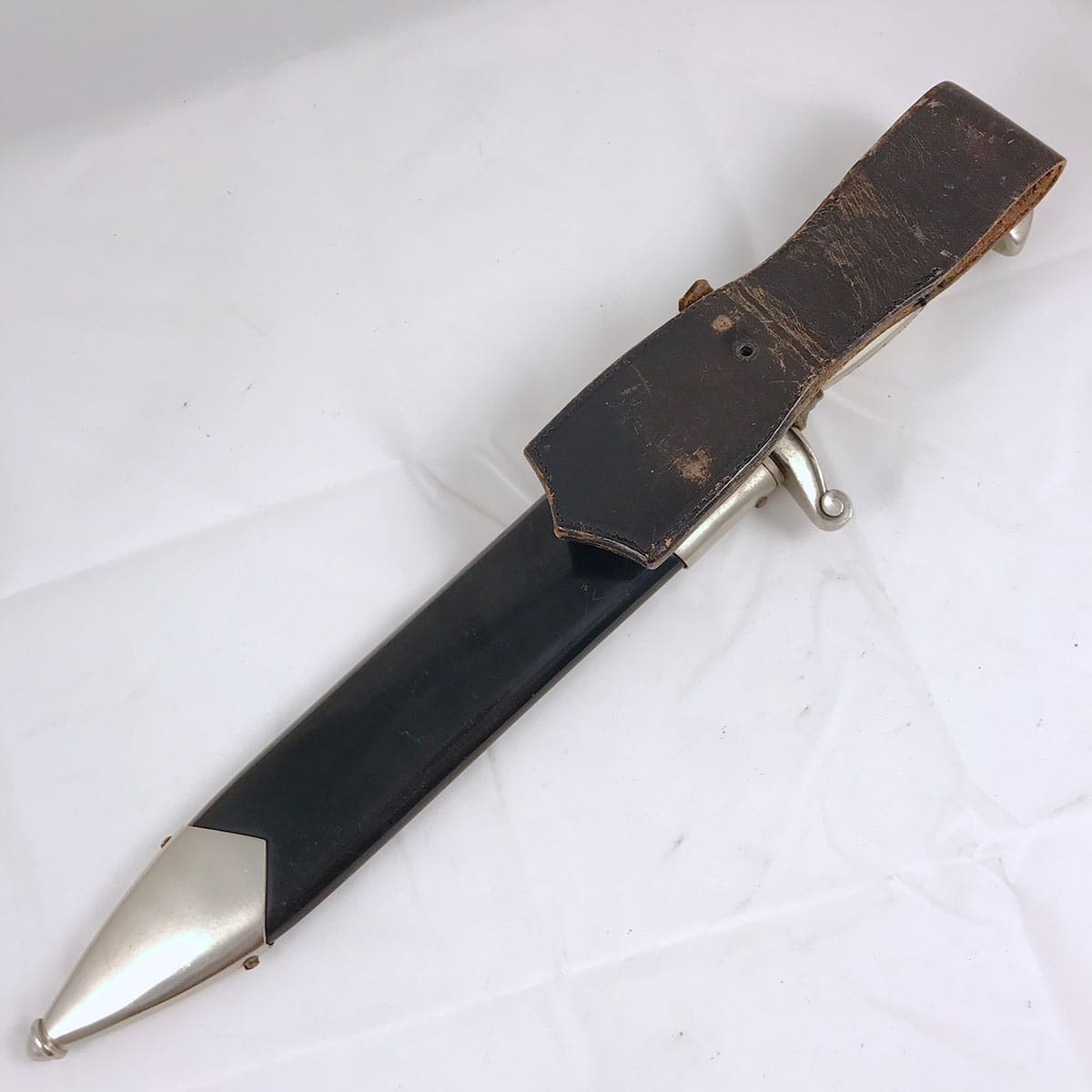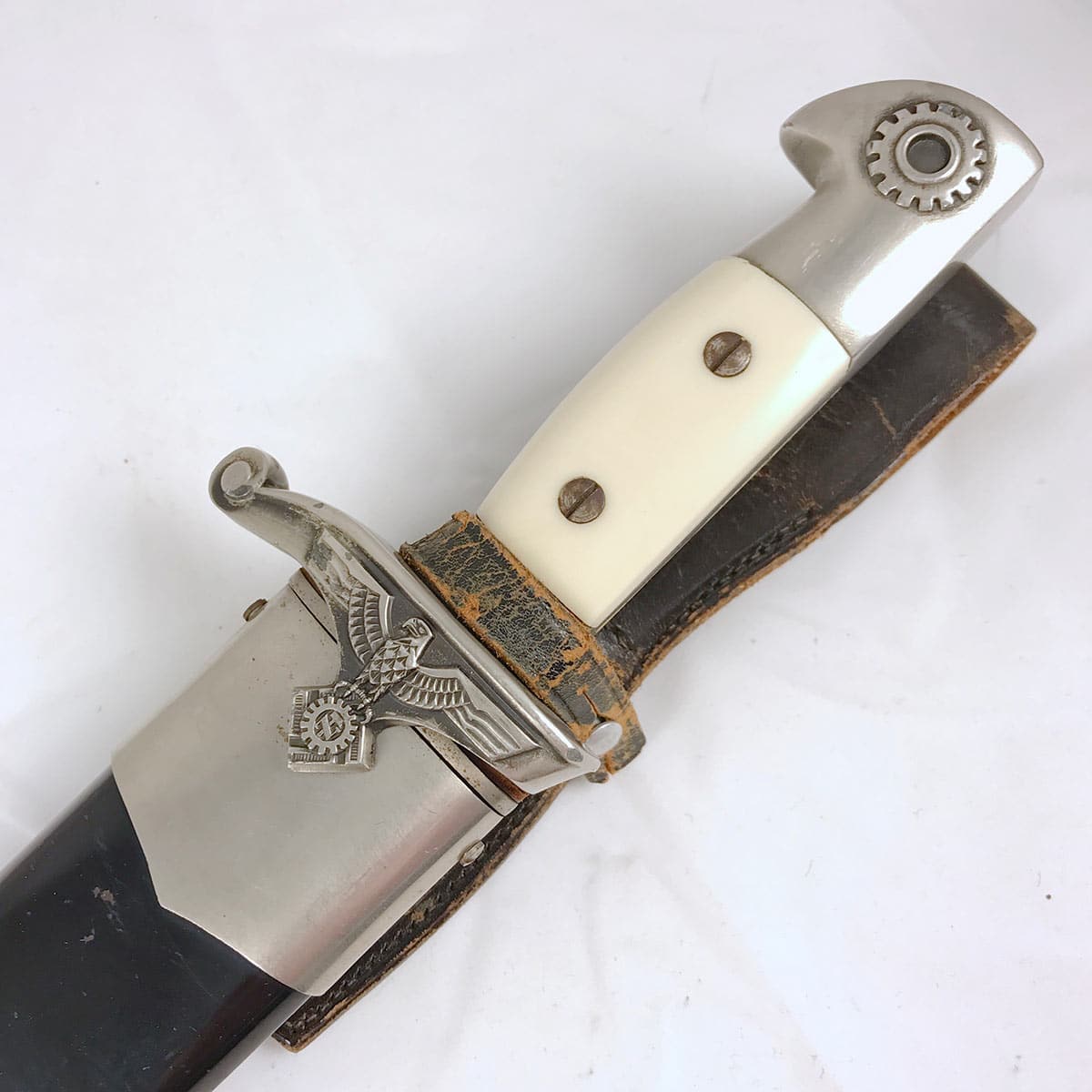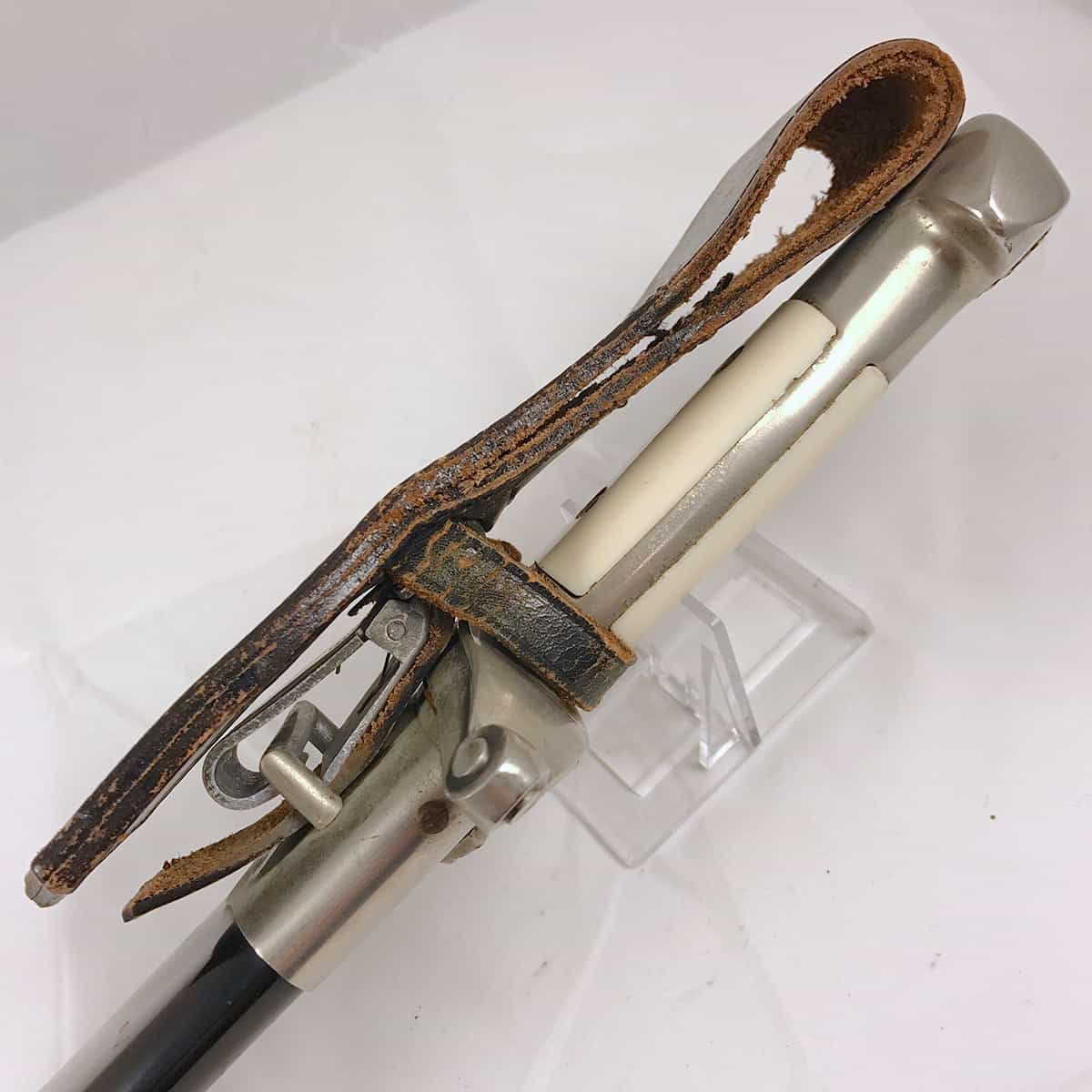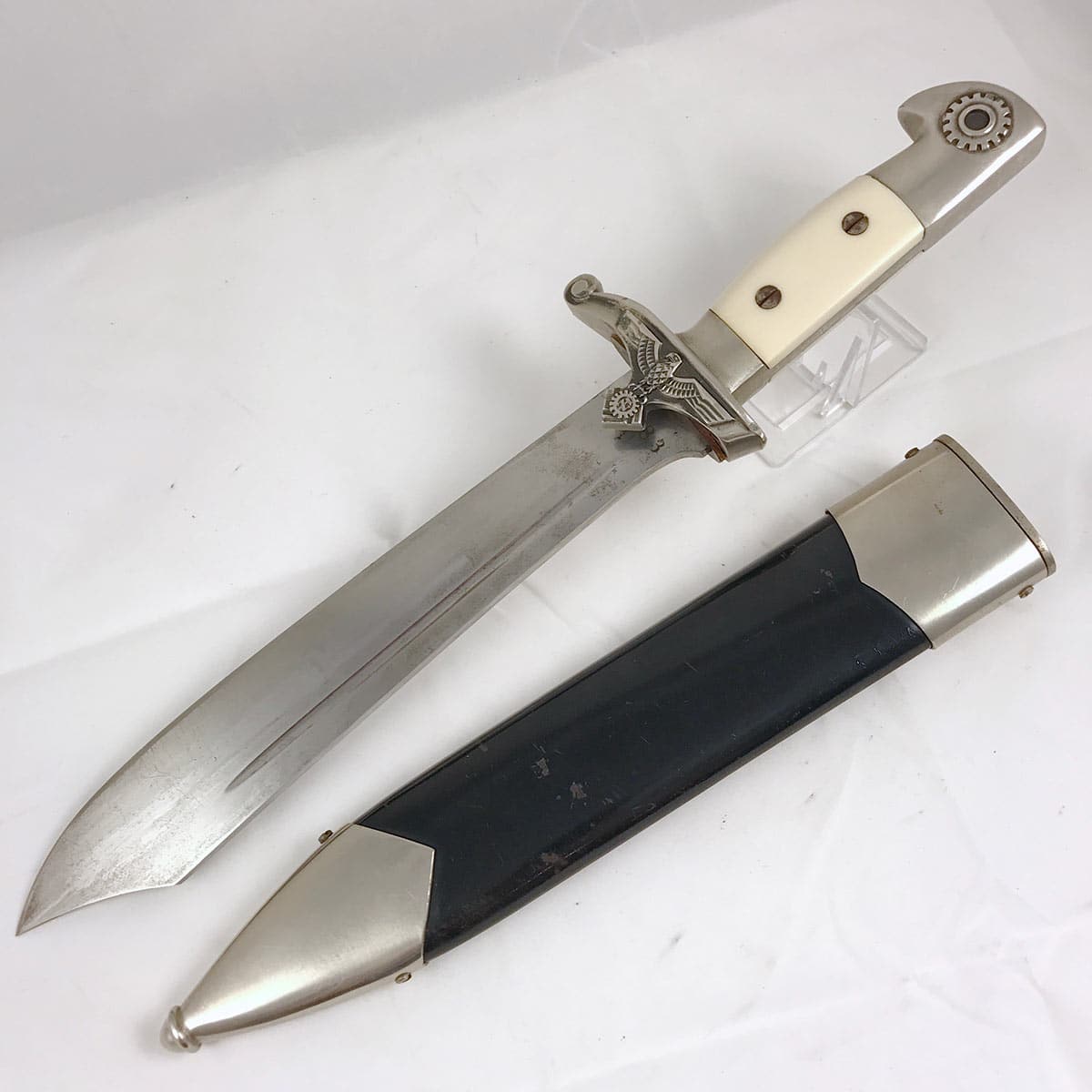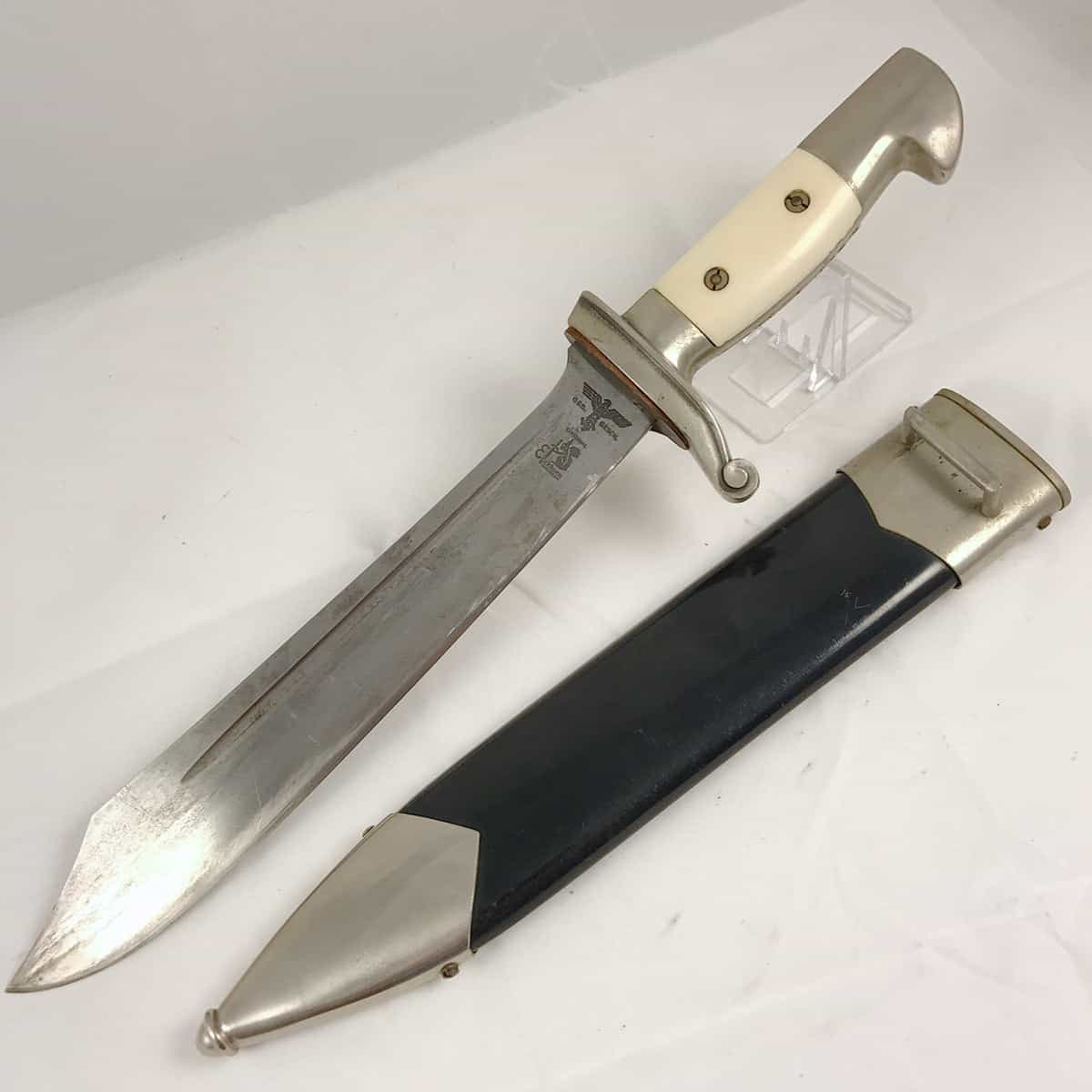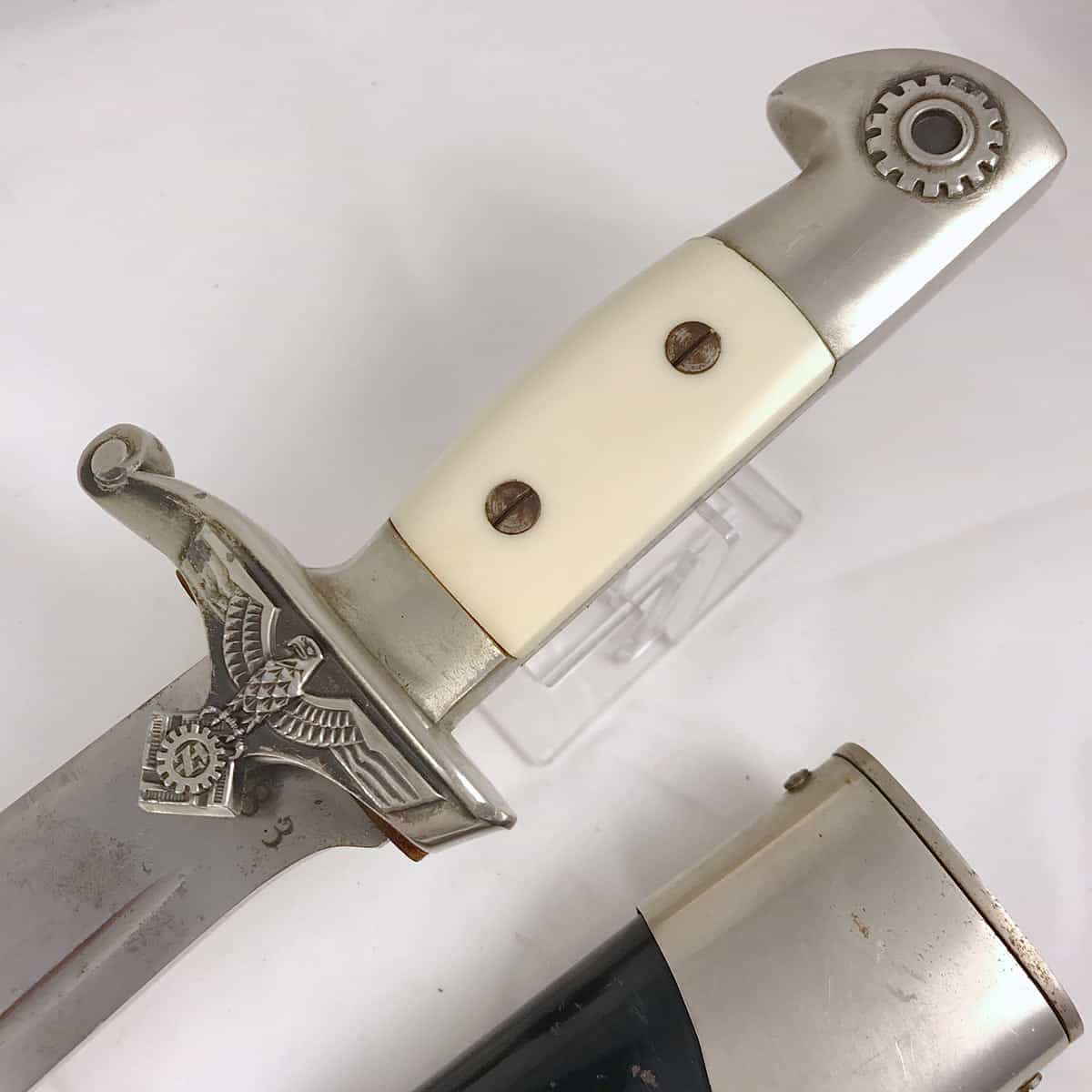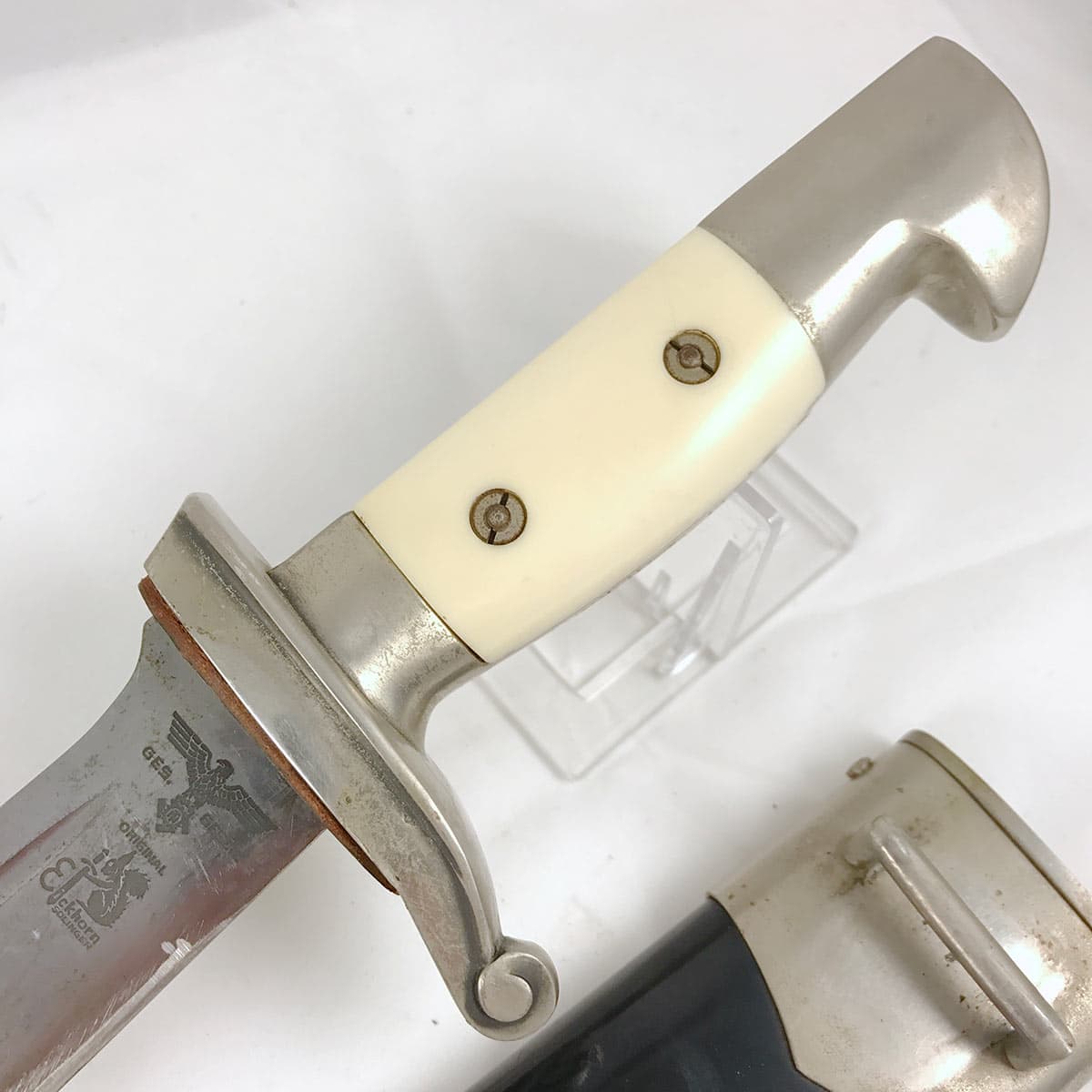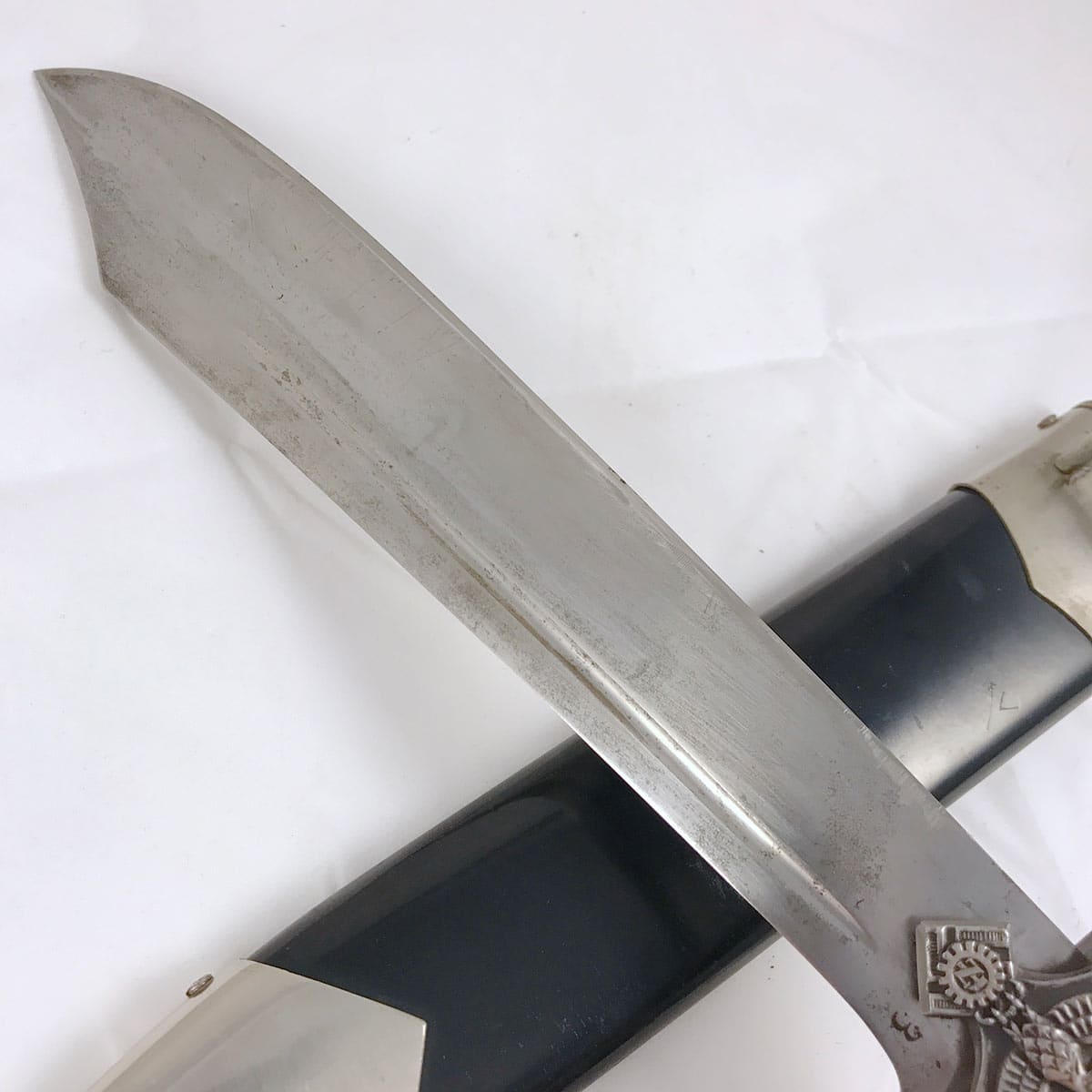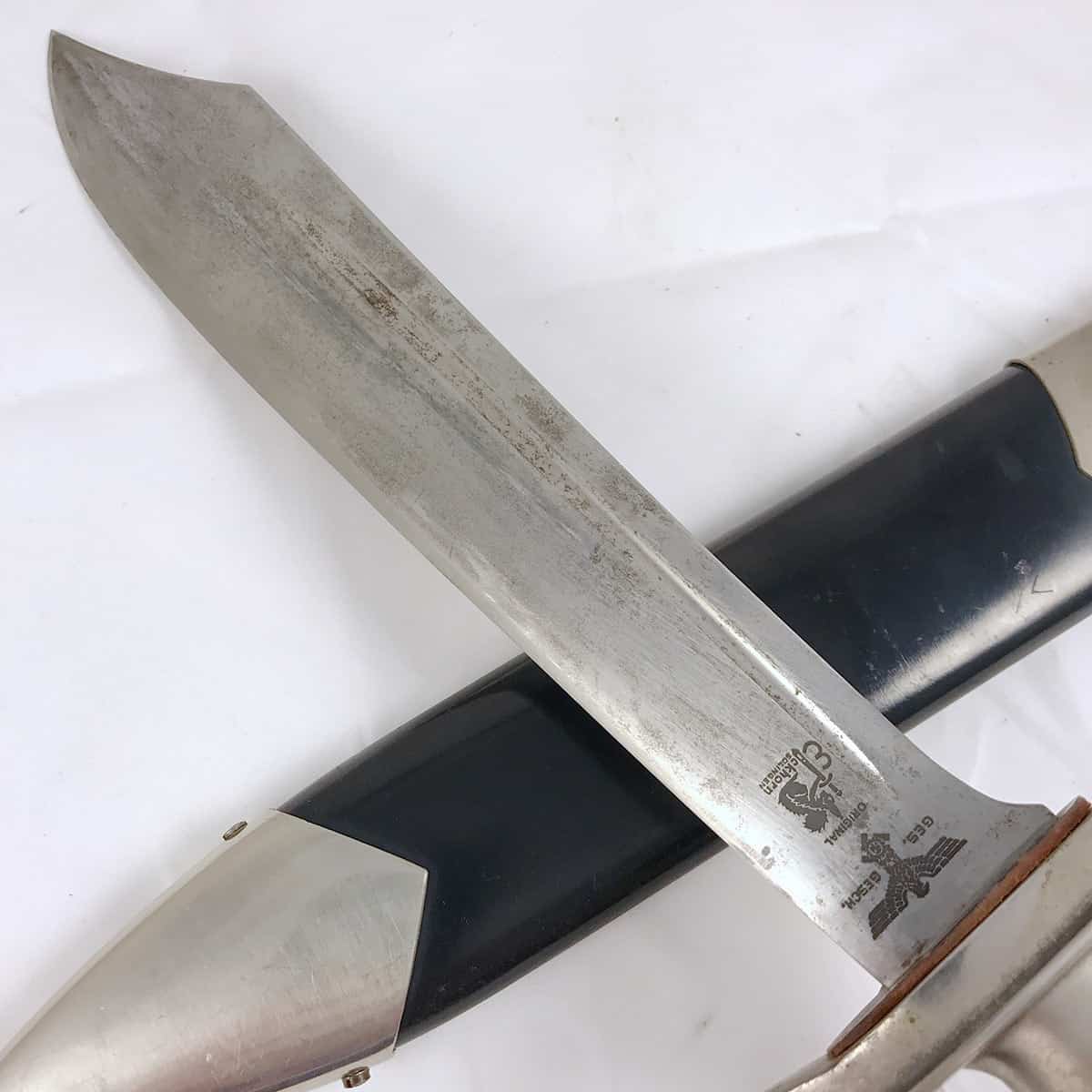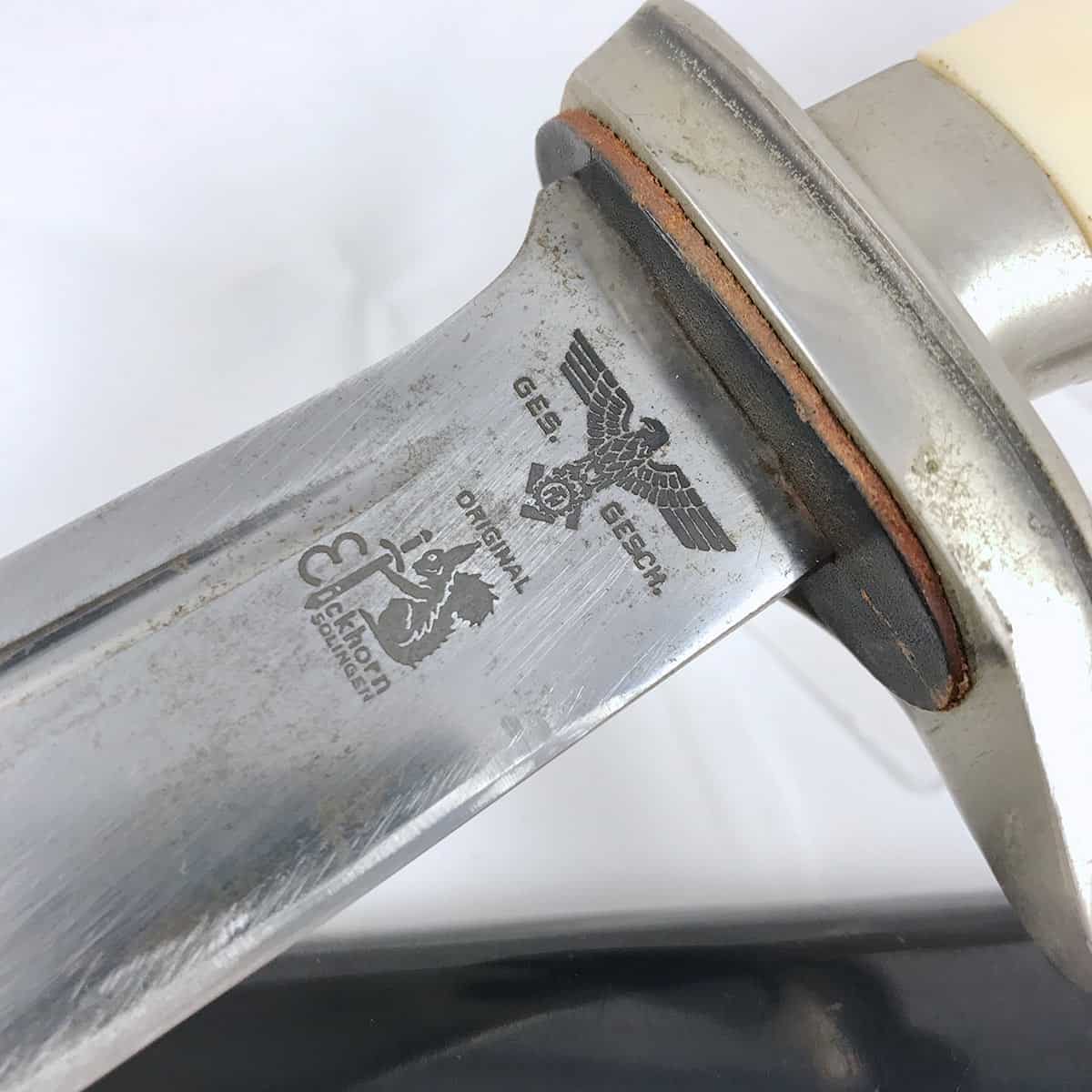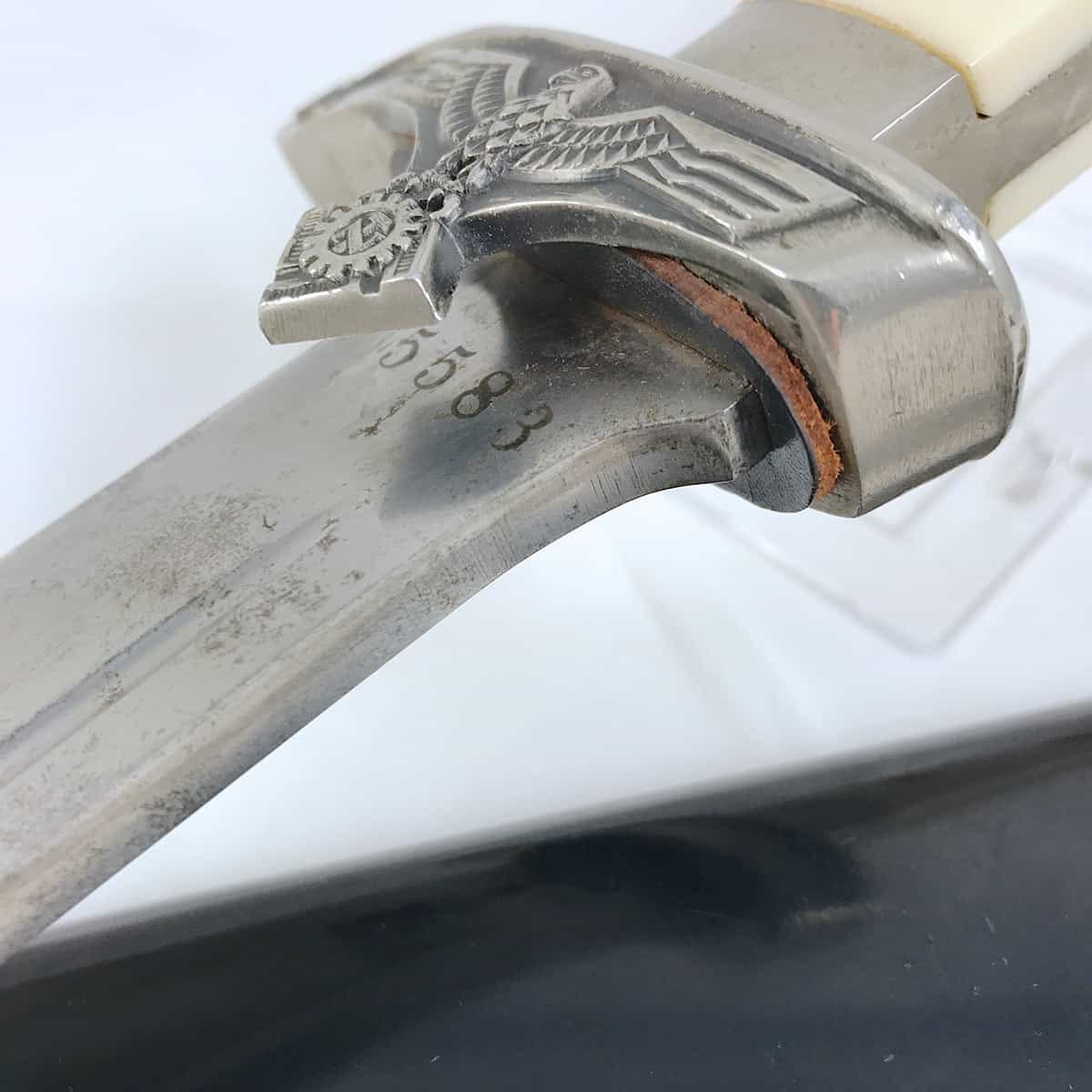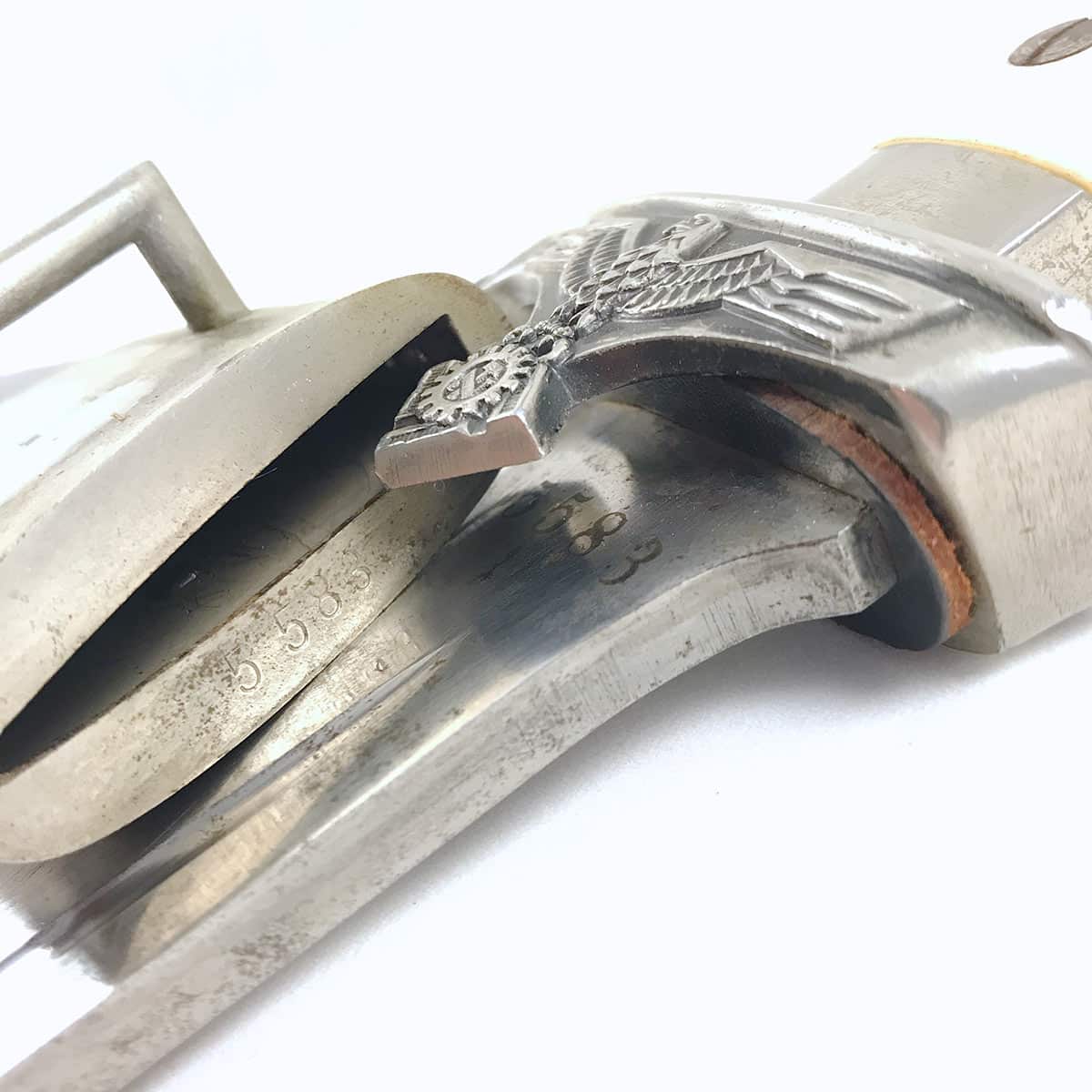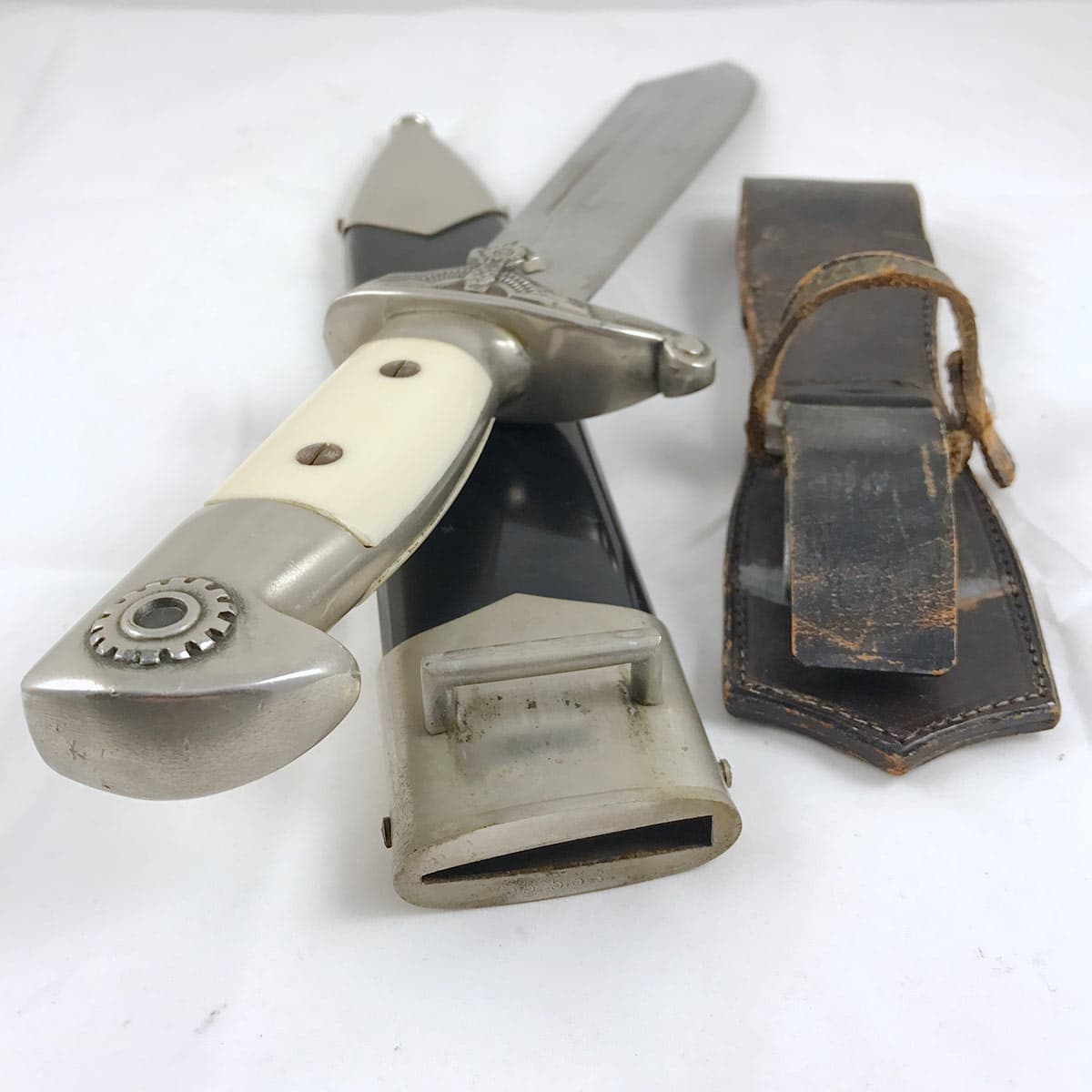 Here's an exceptionally nice, uncleaned and all matching, TENO EM Dagger (hewer) from Carl Eickhorn, complete with original frog.
Both ivory colored grip plates are free of cracks and chips, with both screws nice and tight, and without signs of being tampered with. The nickel plating on this has held up exceptionally well when compared with most examples, with very little peeling to note. The cross guard eagle has retained much of its original detail, with factory blackening to the recessed areas still very prominent.
The blade shows some scratches along the surface, as well as some oxidation spotting. It appears someone tried to sharpen the blade at some point, but not to the degree that it detracts too much from the overall condition and beauty. The stacked TENO and Eickhorn Logos show the factory applied deep dark gray tone, which hasn't been lost to time. Beneath the Swastika being clutched by the cross guard eagle we can see the number "5583" etched into the surface of the blade. This number is mirrored on the scabbard (see photo), making them a matched pair.
The scabbard has retained over 99% of its original black paint, with only a couple of minor chips and no dents or dings. The scabbard fittings are in excellent condition as well, with no noteworthy flaws, and screws that show no signs of having ever been touched. As noted above, at the scabbard throat is the matching number "5583", making it a 100% match to the hewer.
The frog shows some use wear, mainly to the retainer strap, but is complete. The hook release extends outside of the limits of the hook (i.e. it doesn't align perfectly with it), but this is something we see a lot, and doesn't take away from the value. The spring still functions as expected.