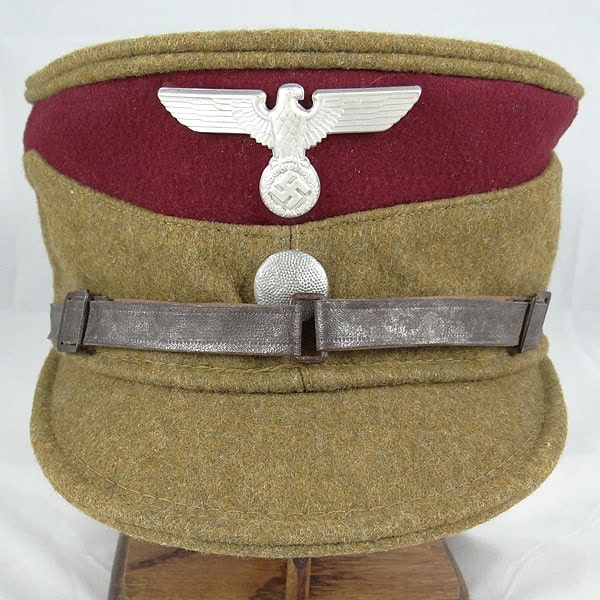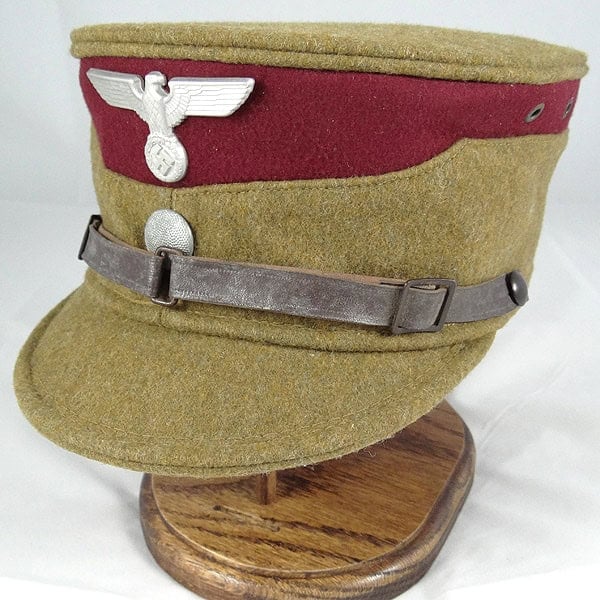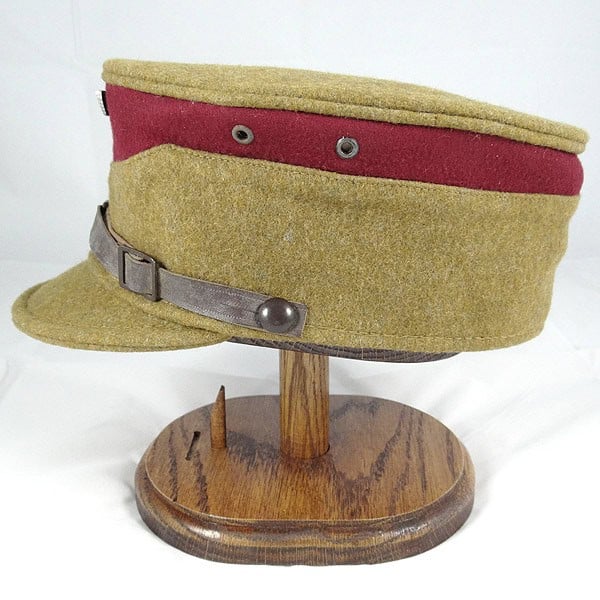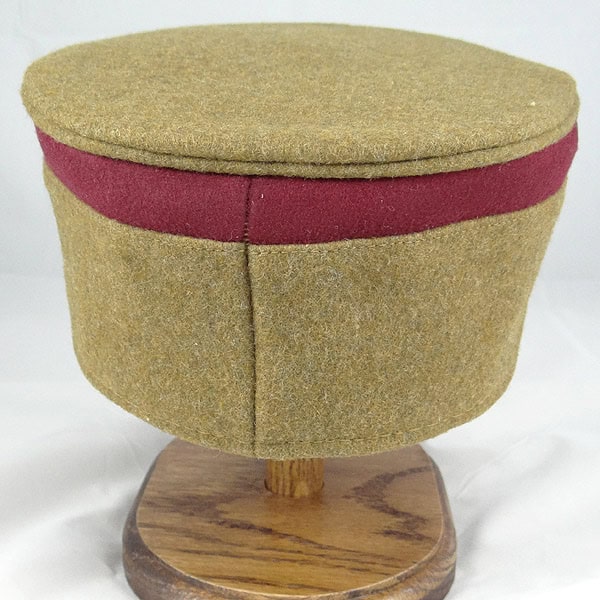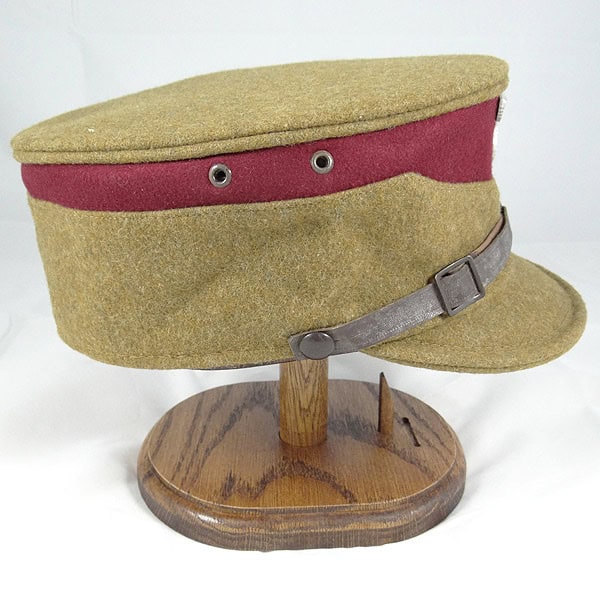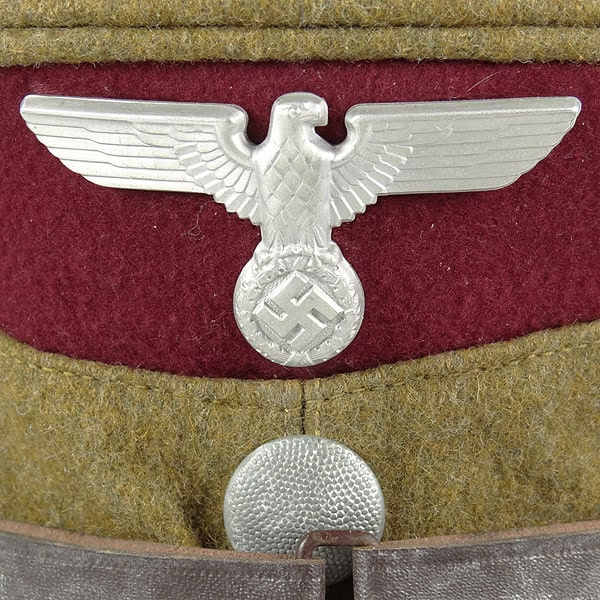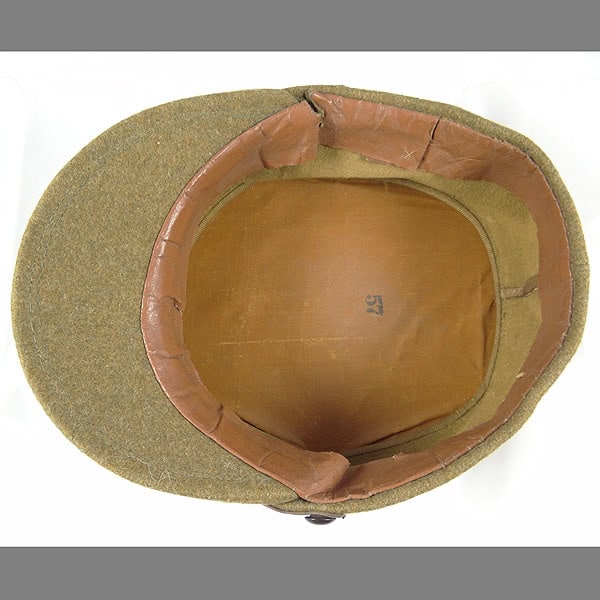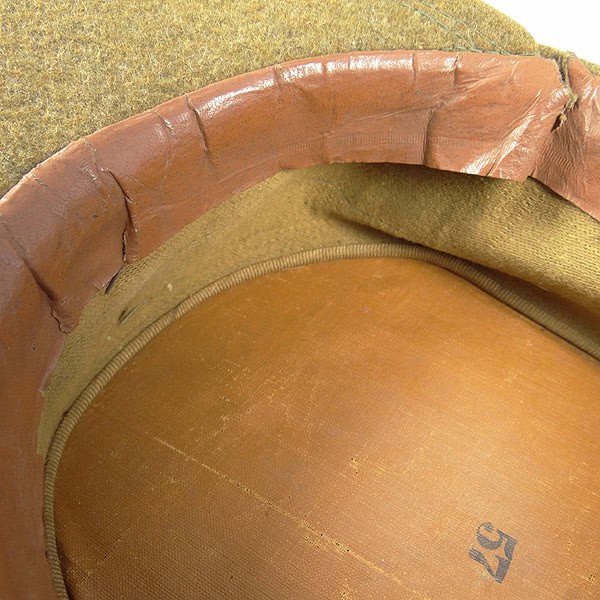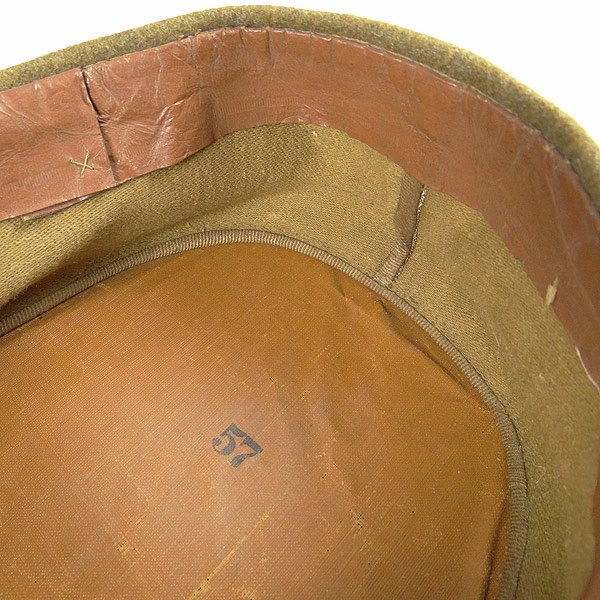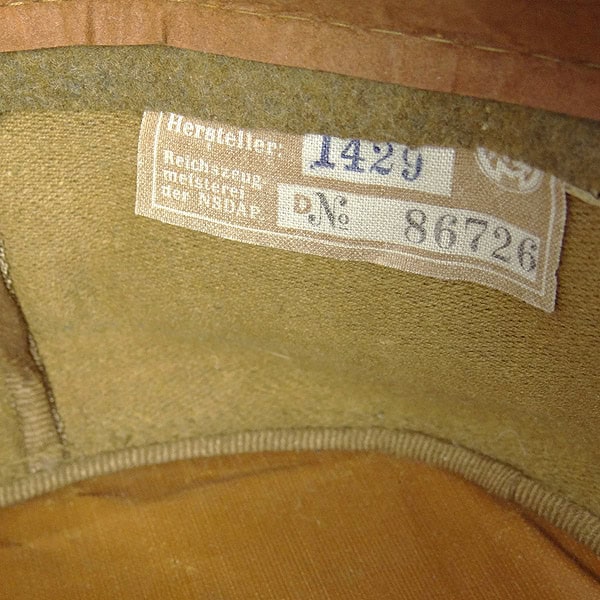 These SA Kepi caps are some of the most unique, and attractive caps from the Third Reich era in my opinion. This particular Kepi is for an SA NCO with the top color (deep red/maroon) signifying the Ostland/Westfalen Gruppe.
This particular cap is constructed of winter-weight wool, which is rare to find. The red band is free of moth damage, which is also fairly rare to see since the entire cap is constructed from a moth's favorite treat – wool!
The chin strap is in tact and without structural damage, although there is a white chalky haze covering the outside, which I assume can be remedied with a little leather conditioner. I personally like to apply leather conditioner to belts and items like these straps, otherwise you run the risk of the leather drying out. On this piece, I chose to leave it alone since the leather feels fine (not dry).
The aluminum eagle is in mint condition, showing absolutely no signs of wear, tarnish or corrosion. The detail is 100% and couldn't be finer.
The interior of the Kepi cap is almost as nice as the outside. The sweat band has some wear from use, including a couple of small tears, but is overall still very supple and flexible. Under the band is the factory RZM tag, with all expected notations and stamps.