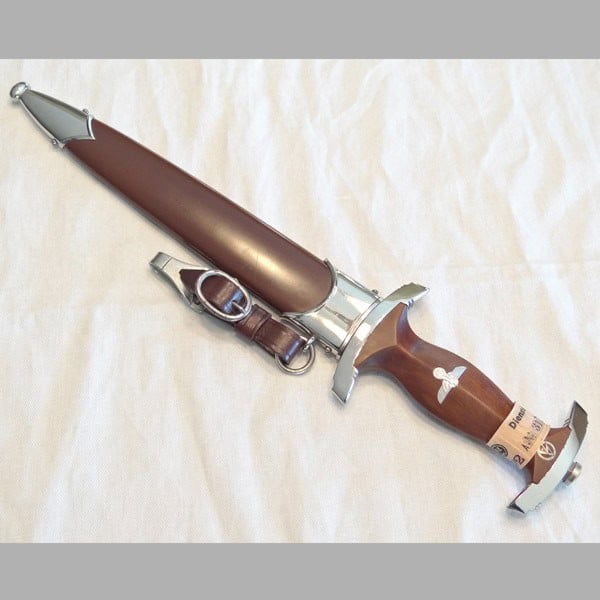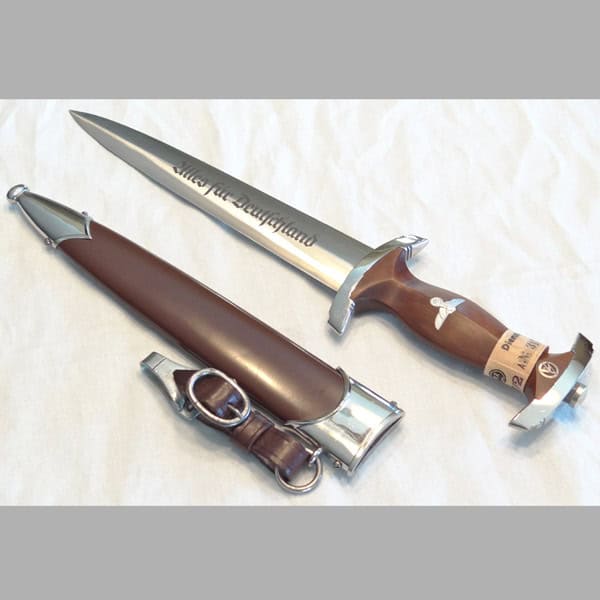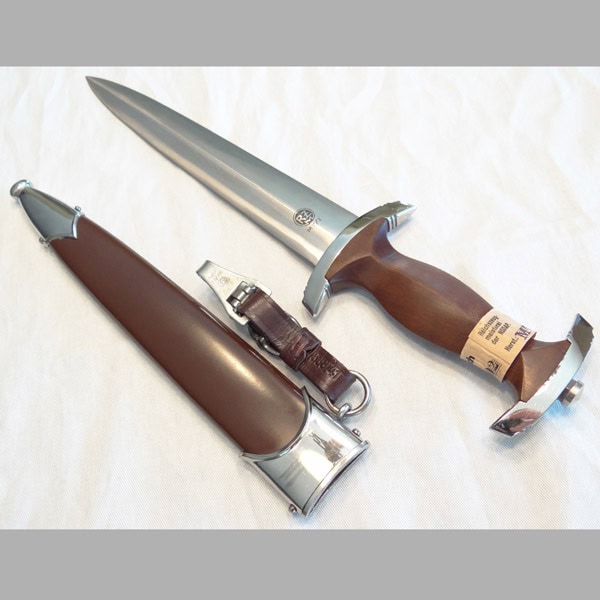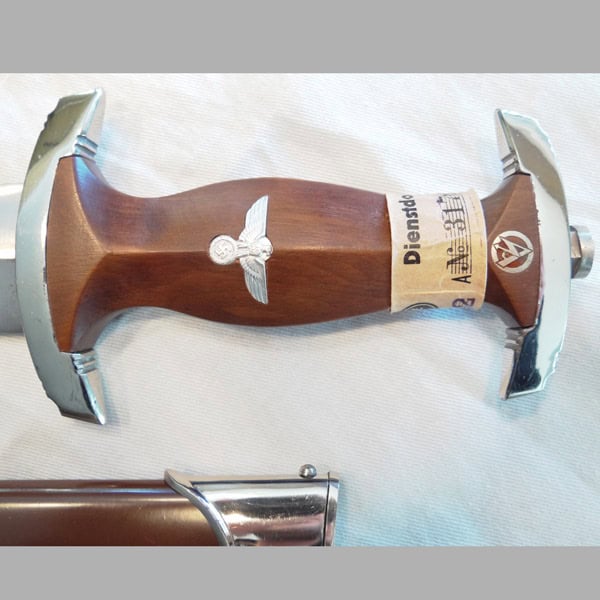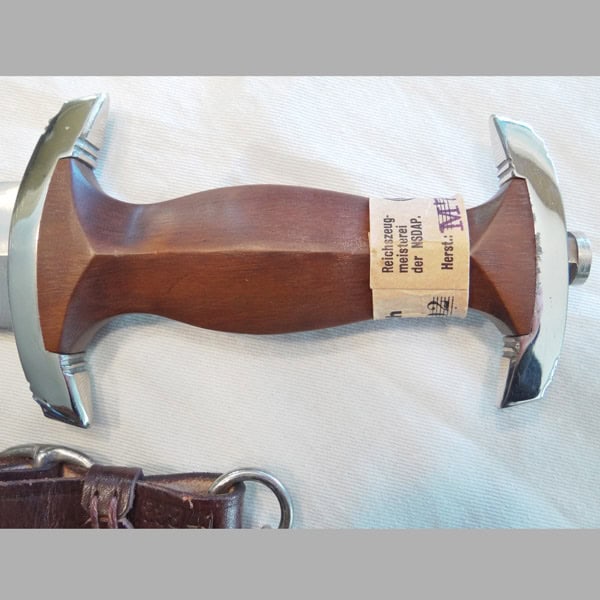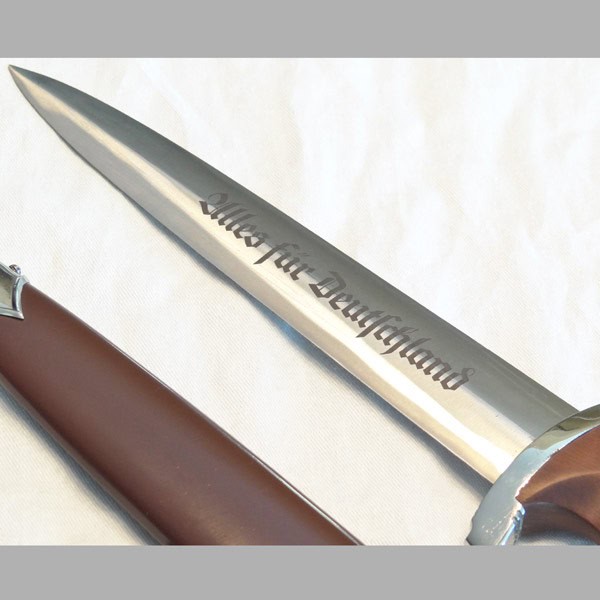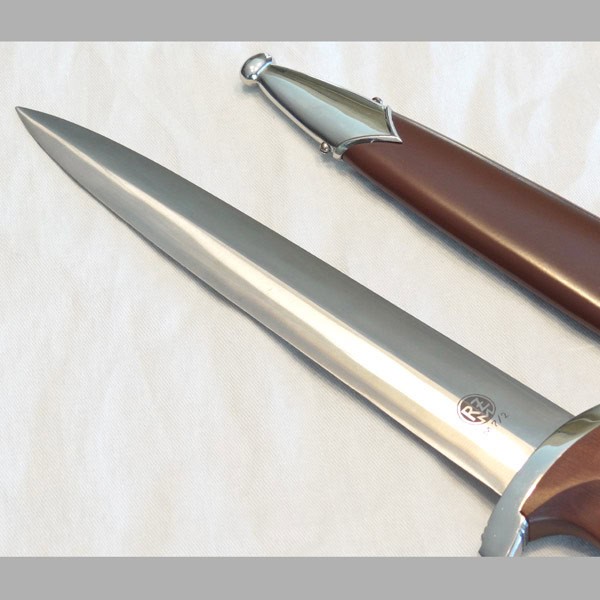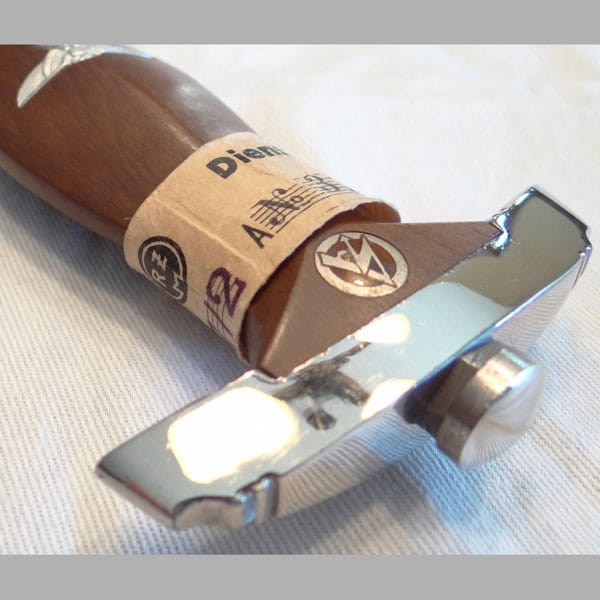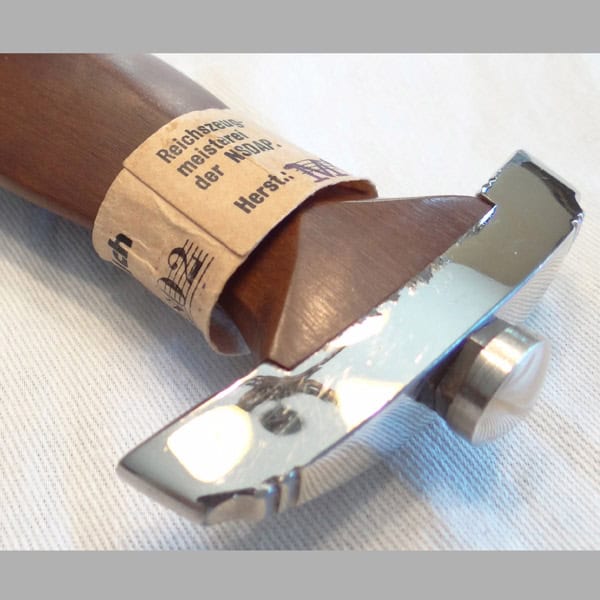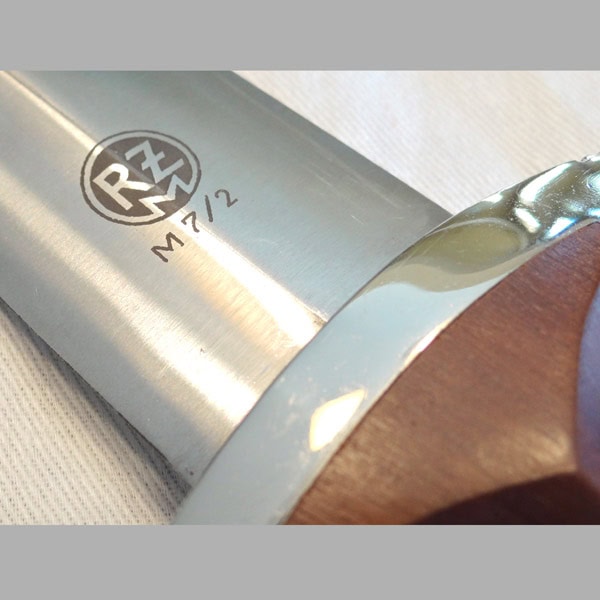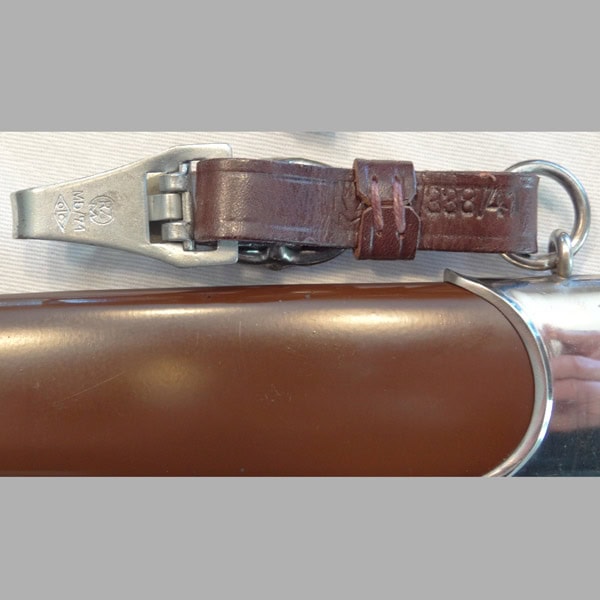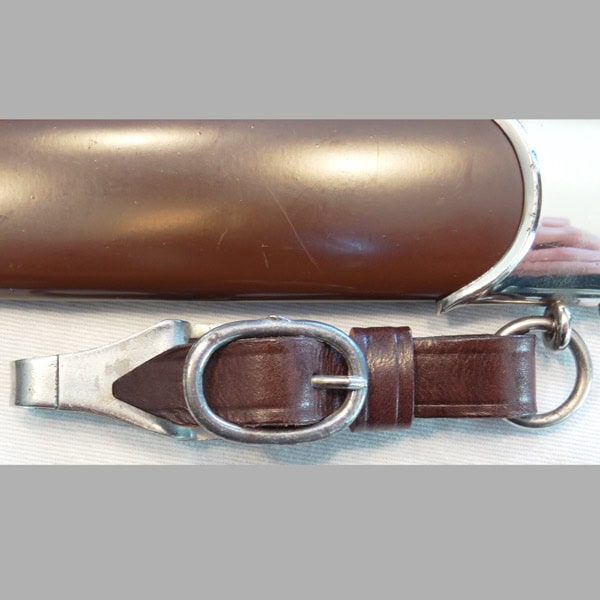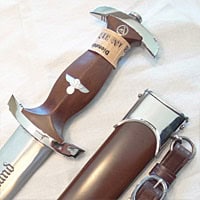 Absolutely mint, in the full sense of the word. This Emil Voos (RZM M7/2) SA Dagger looks like it just came off the shelf, or out of a very well kept time capsule at very least. Still sporting the original tan RZM tag, which shows no signs whatsoever of decay and only very modest edge wear as seen in the photos (no rips or tears).
There really isn't much to say that isn't evident in the photos, and since there are very few flaws, there just isn't much to write about.
The scabbard has a couple VERY minor hairline surface scuffs, hardly worth mentioning, and requires the right lighting to even see. There are a couple of odd deep gray lines on one side of the top metal fitting (can be seen in the photos). Otherwise the scabbard is immaculate as can be!
As seen in the photos, the grip fittings are an easy 9.5 on a 10 scale, with only extremely minor plating peel, primarily isolated to only one side of each cross guard, where they meet the wood of the grip. There is also a very small plating flake on the outer edge of the top cross guard, measuring about 1/8" x 1/16" in size. The wooden grip is absoutely flawless, enough said! The grip eagle looks brand new, without so much as a single blemish or an ounce or tarnish or dirt.
The RZM tag is also pristine! Paper doesn't age quite as gracefully as wood and metal, but in this case I'm shocked by how well this tag has held up through the years when compared with others I've seen in the past. There are some wrinkles in the paper from shrinkage over time, but the printing is 100%. The majority of the printing is black ink, with the RZM mark (M7/2) being a slightly purple tone (as expected).
To summarize, it just doesn't get any better than this one. I've seen a few SA Daggers being called "Minty" by other dealers, but when you put this one next to theirs, the word "Minty" takes on new meaning. Add the fact this one still includes the RZM tag and its hands down the nicest example of an SA Dagger out there!