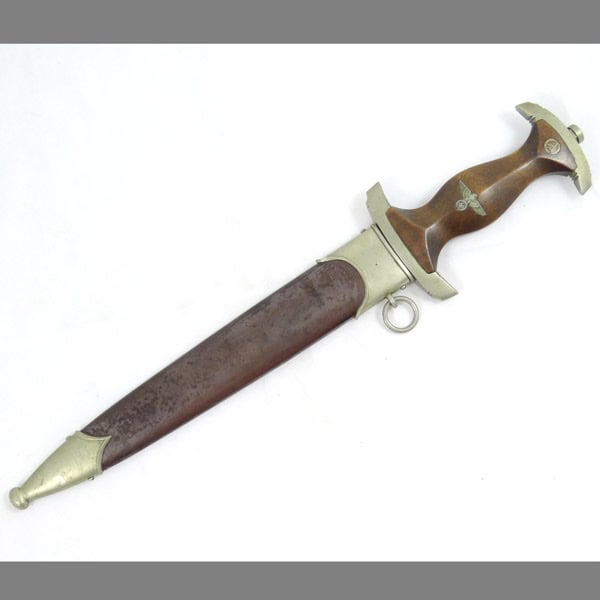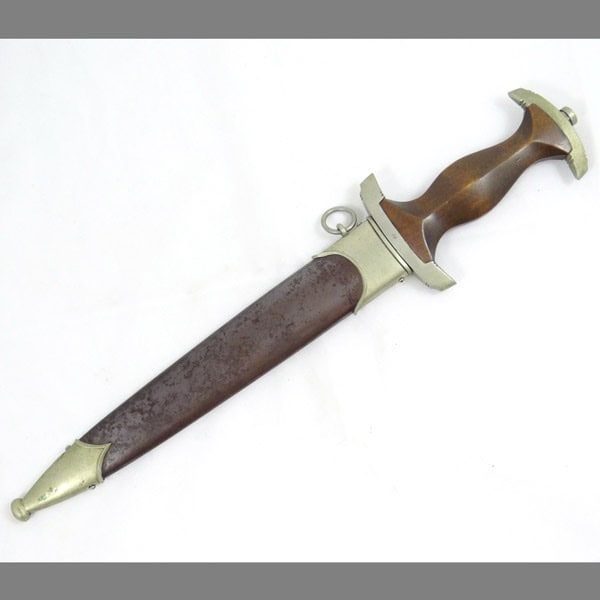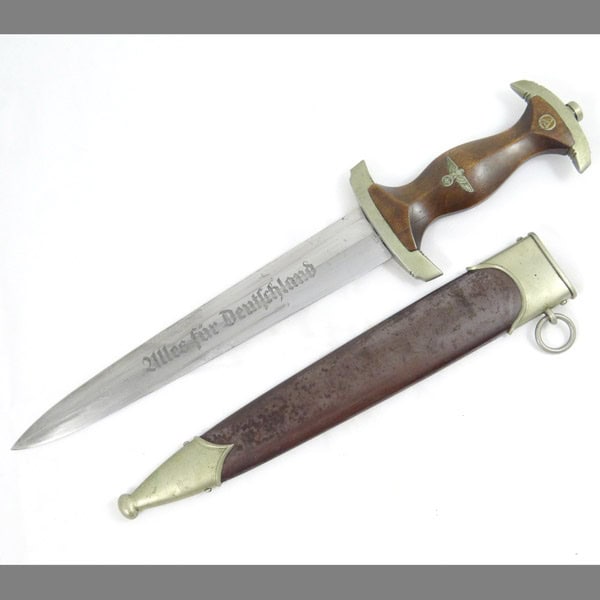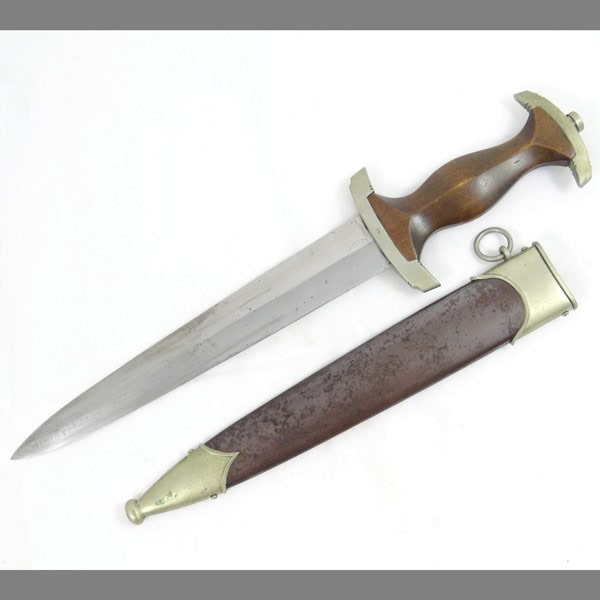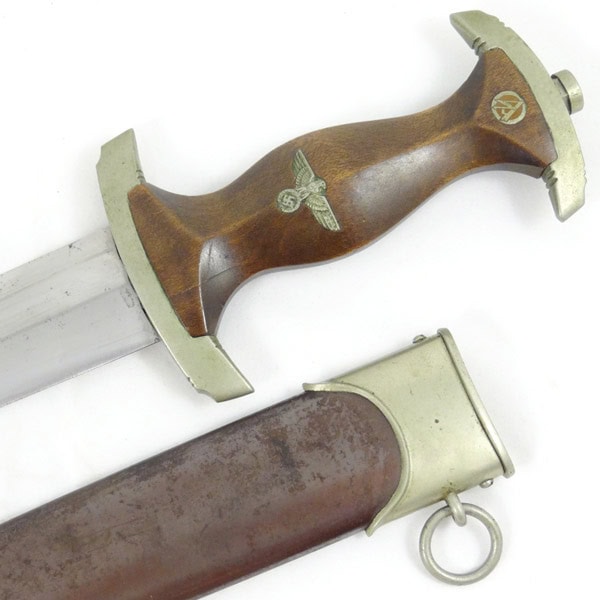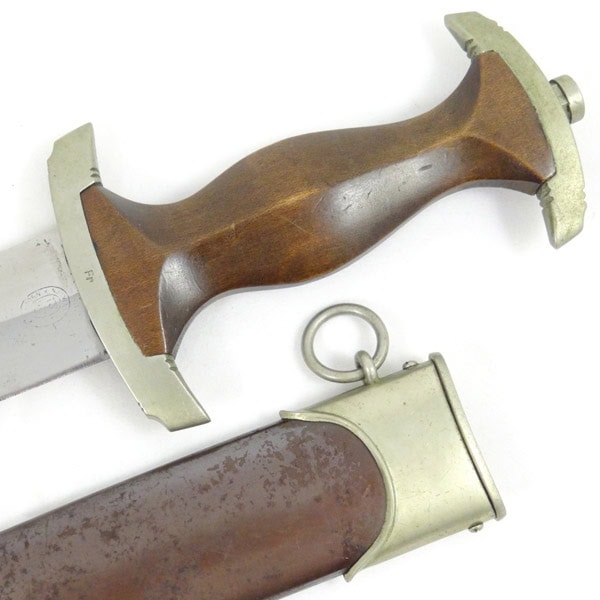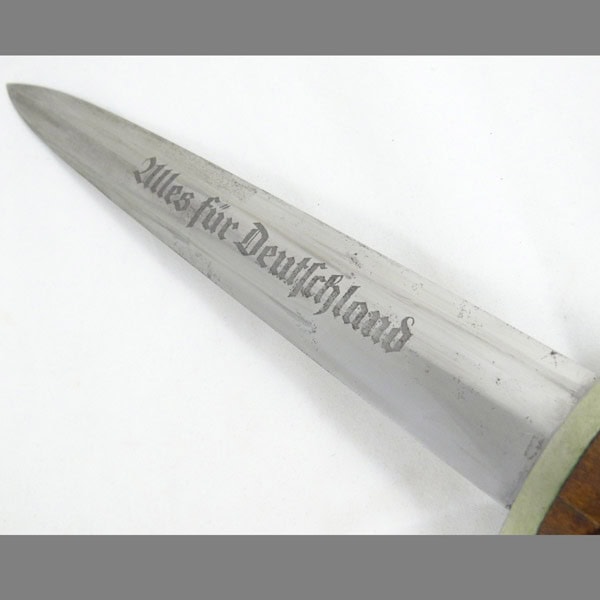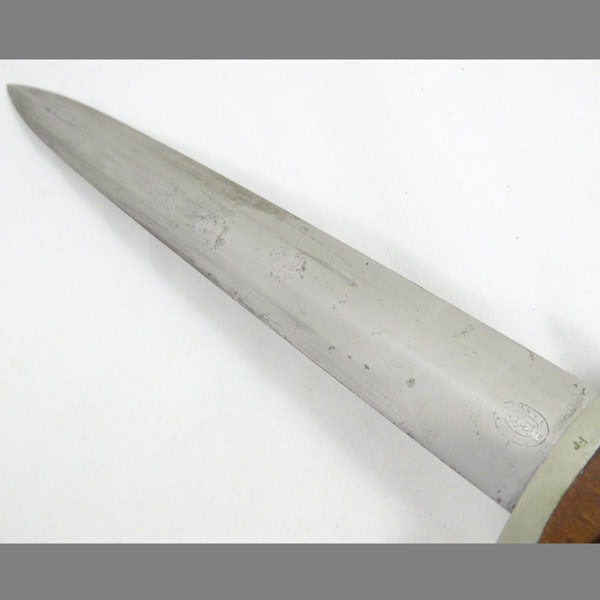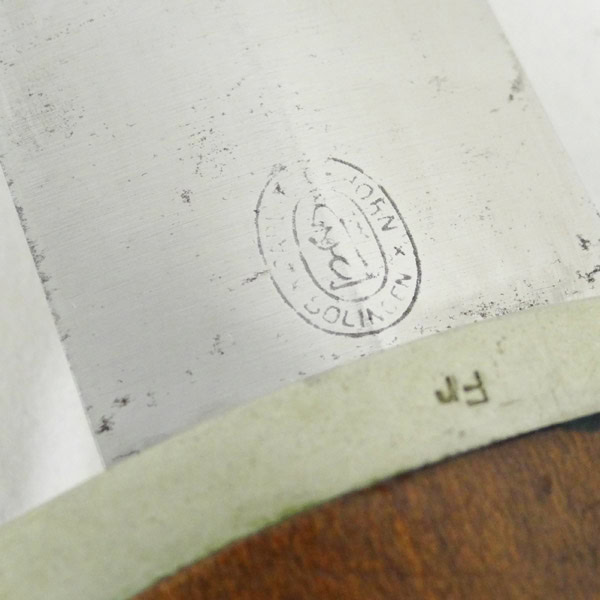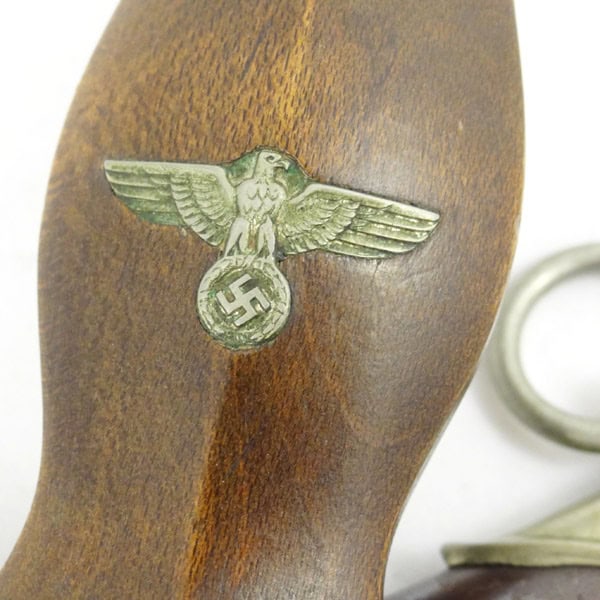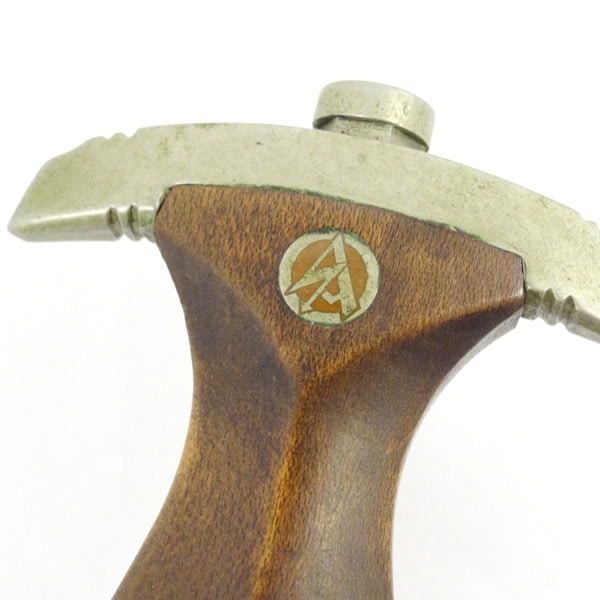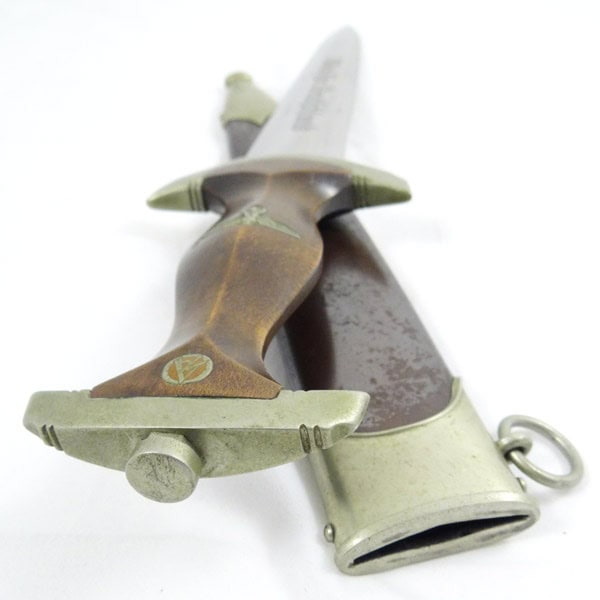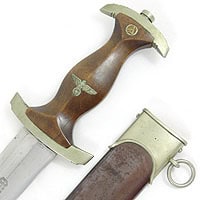 A very nice factory ground Röhm dagger here, with everything going for it including an exceptional blade!
The grip condition couldn't be much better. Aside from the crack in the lower right front portion of the grip, this grip would be hard to upgrade! The finish is smooth and beautiful, with all the right wood grain characteristics we've come to love from these early Eickhorn daggers. The grip eagle retains 98% of it's original detail, and has a nice patina matching the other metal fittings. The SA roundel is 100%, with no chips and very little age tone. The upper and lower solid nickel cross guards are in mint condition, with the lower guard sporting the group mark "Fr" (Franken). The pommel nut at the top of the grip shows no signs of having been messed with or removed.
The blade doesn't get much better! A nice shiny surface, with a strong crossgrain on both sides, and very few marks to note – aside from the standard scabbard runner marks. The motto has a nice light gray tone as expected. On the reverse, the Carl Eickhorn maker's mark is still slightly visible, although mostly removed during the factory grinding of the Ernst Rohm inscription, order by Adolf Hitler after the Night of the Long Knives. The grinding marks are visible in the right light.
The anodized scabbard is dent-free, and in fantastic condition. The solid nickel fittings have a patina that matches the cross guards, and the thick throat lip characteristic of Eickhorn SA dagger. Only standard use wear can be found on the scabbard. All screws are accounted for and do not show signs of tampering. As well, the tip ball, which typically shows impact damage, is perfectly in tact on this one. A fine dagger overall!