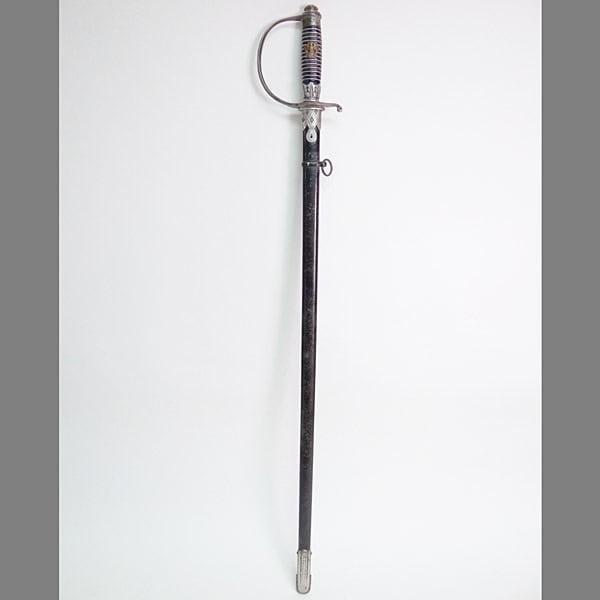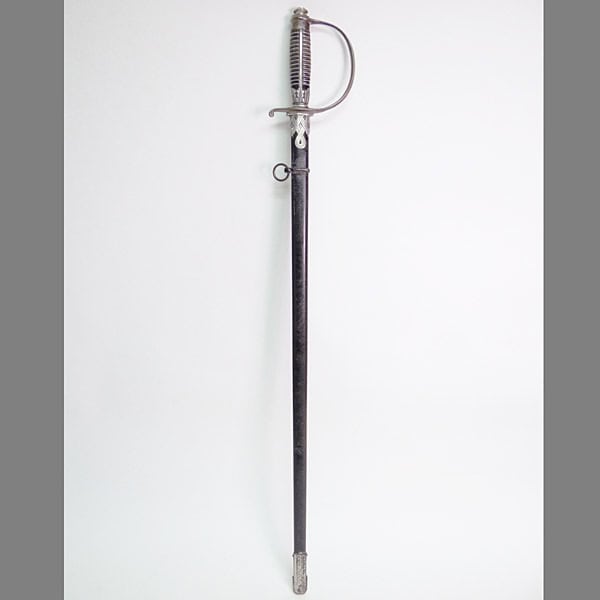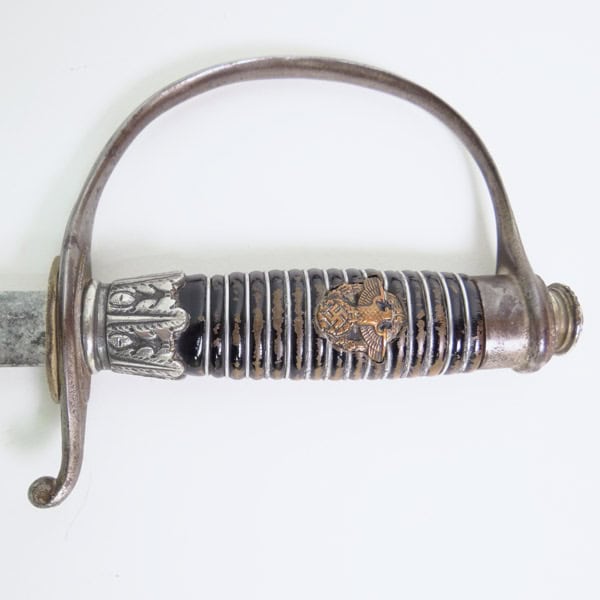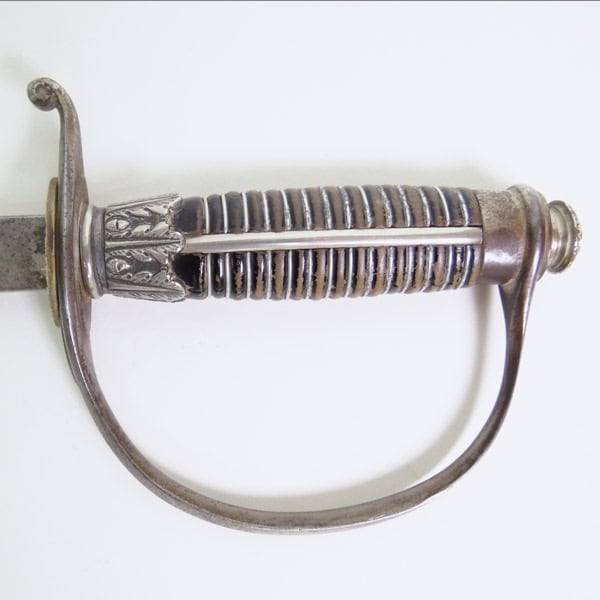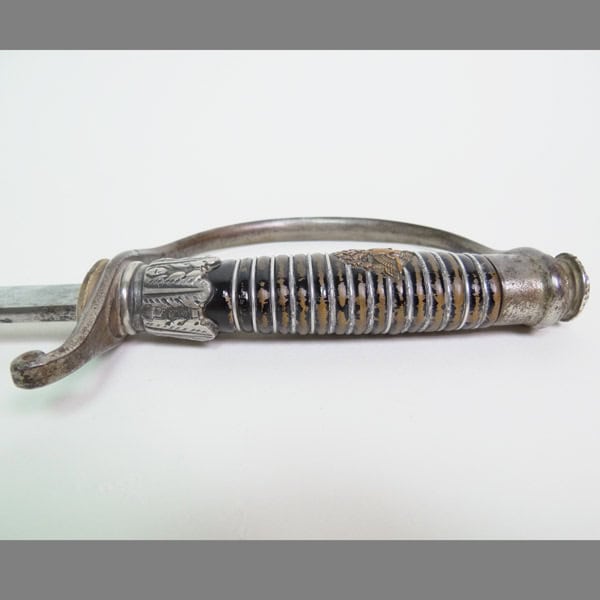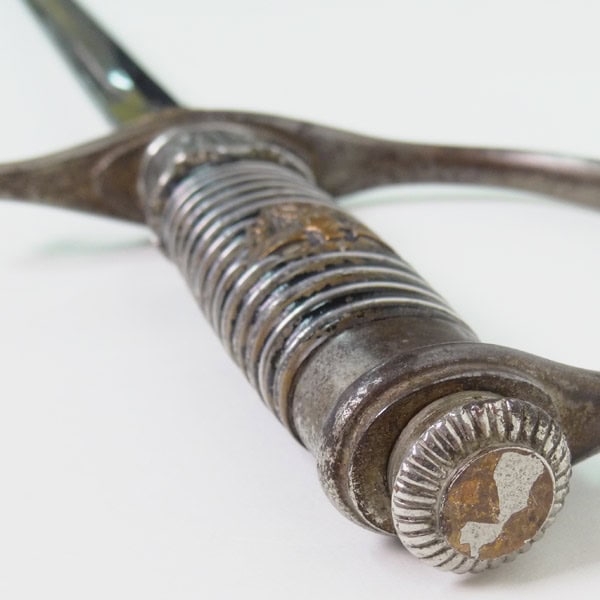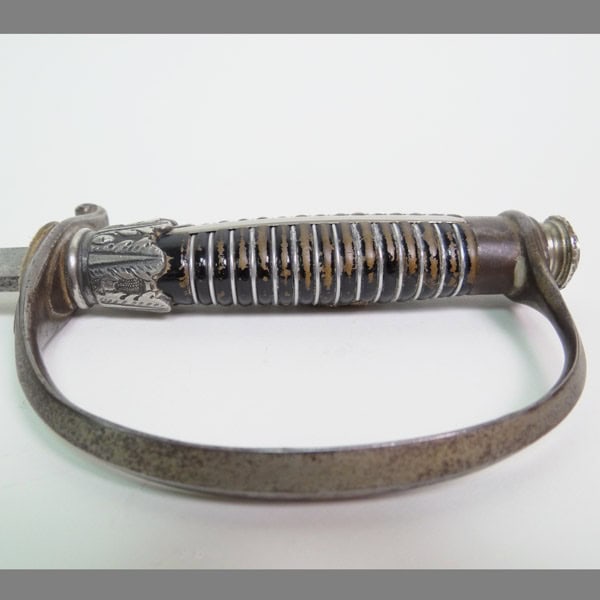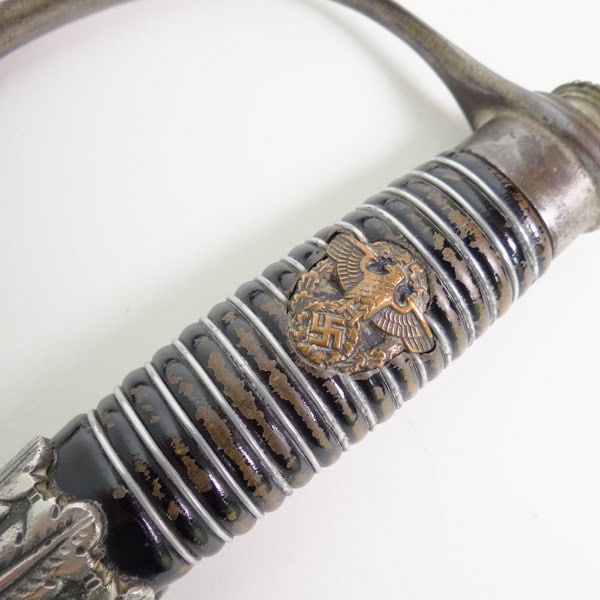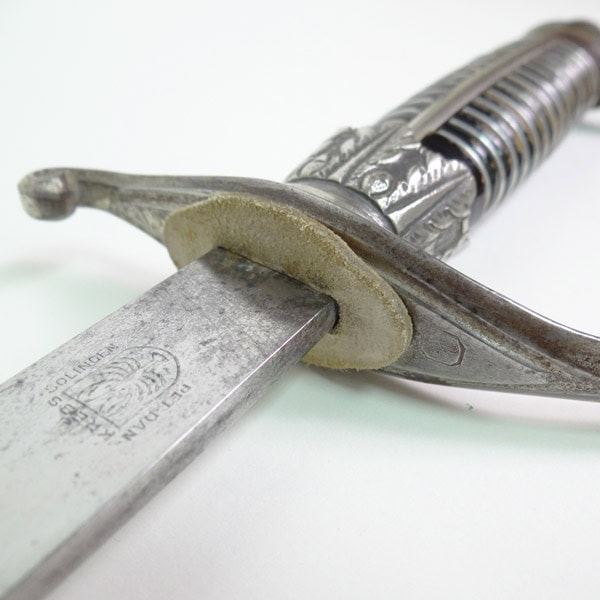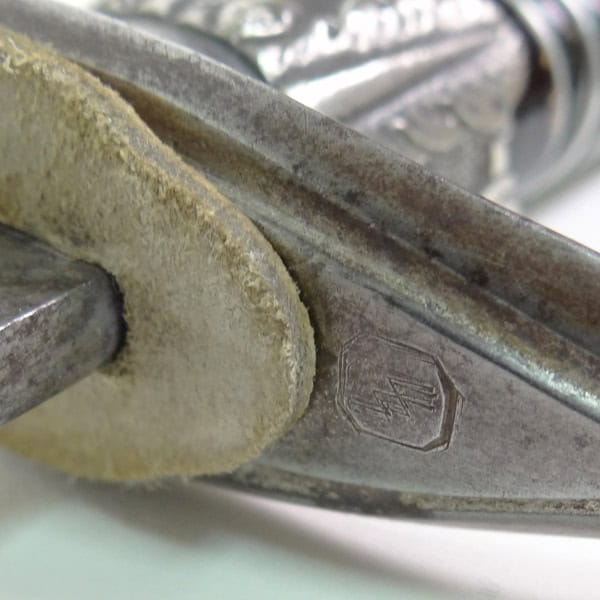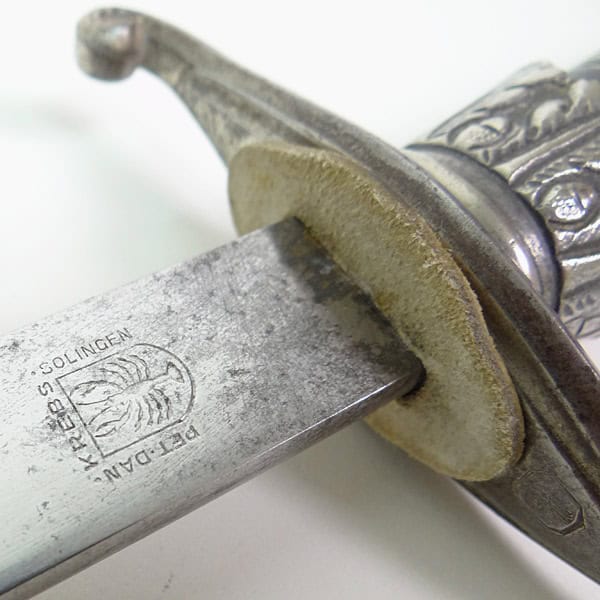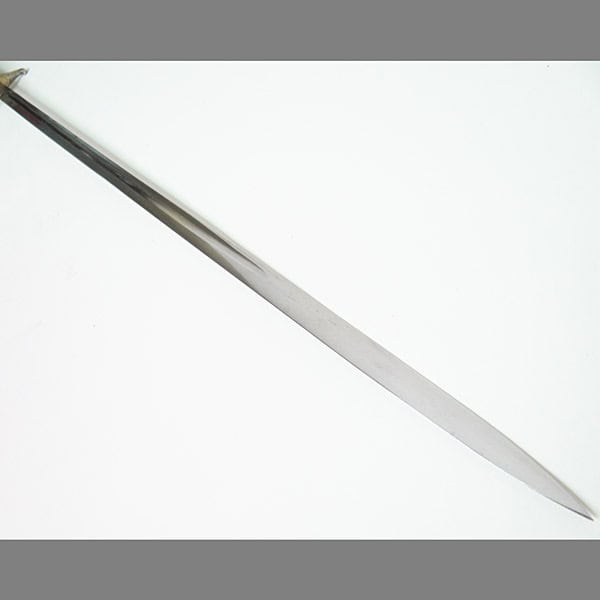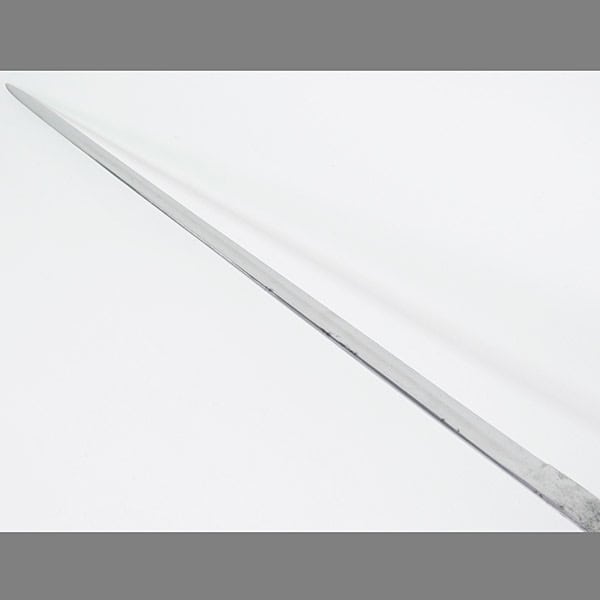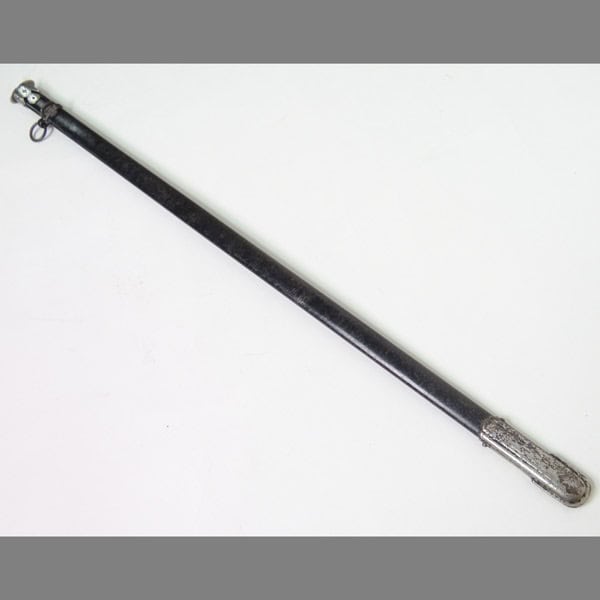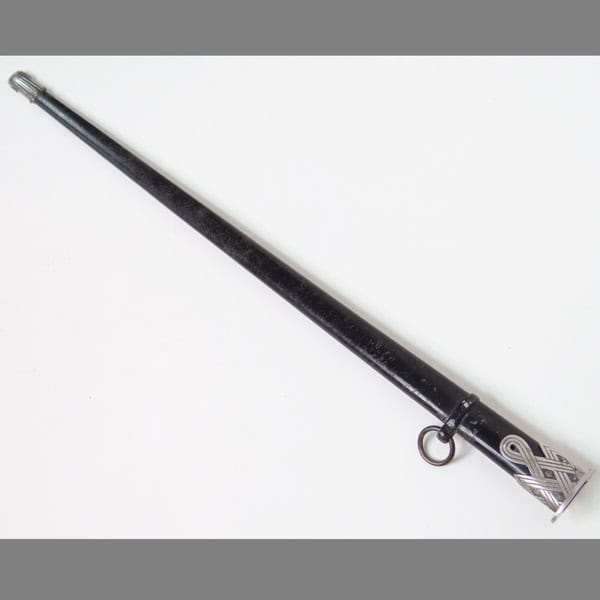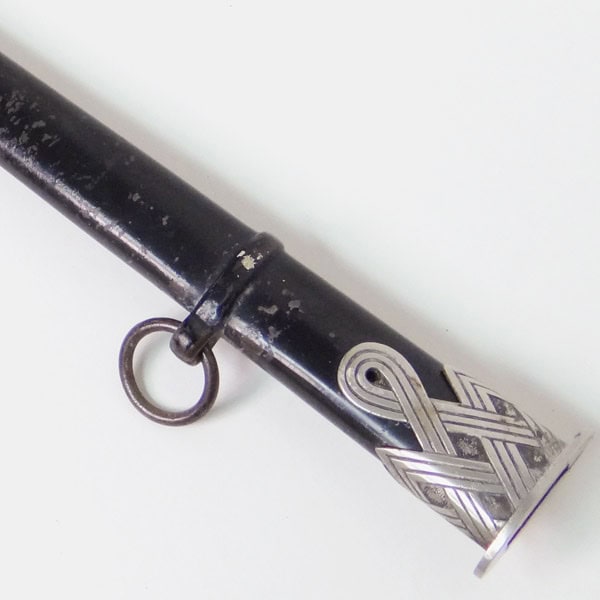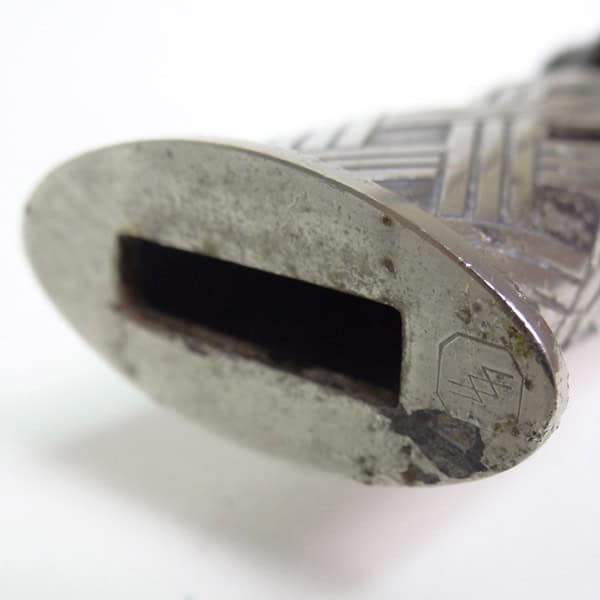 Probably one of the most popular German Swords for collectors, and possibly the most desirable sword maker to boot, this is a very nice example Police Sword by Krebs.
Sporting the second style Krebs maker logo, this Police Officer Sword has a blade that is in pristine condition (one of the best I've seen) showing only very modest spotting from age (mainly near the guard on both sides), and no notable nicks and no notable scratches. The tip is as pointy and sharp as the day it left the factory.
The hilt shows average wear as far as Police Swords go, with about 40 – 50% of the black grip paint worn away with time, as well as much of the plating on the guard. Below the guard is the original white leather buffer, free of cracks and not dried out in the least. The ferrule is beautiful, with 100% of its original plating in tact. The eagle is the expected copper tone and retains much of its original detail. The pommel cap does not appear to have been tampered with, but does suffer from some plating loss at the top (evident in the photos), which is fairly typical in the examples I've seen.
The scabbard has average wear, with spotting much of the scabbard's length. Paint coverage is still easily 75%. The lower metal cap fitting shows a decent amount of pitting, but again this is fairly common with these swords. The top fitting is in excellent shape, but lost both screws at some point in its life. The fitting is still nice and tight, with absolutely no play whatsoever.
This beautiful Police Sword is DOUBLE SS proof marked! One stamp can be found on the underside of the guard, the other on the top throat of the scabbard (both show in the photos). Having both proof marks is a bit more difficult to come by.
Overall this is a great Police Officer Dagen with a ton of character!