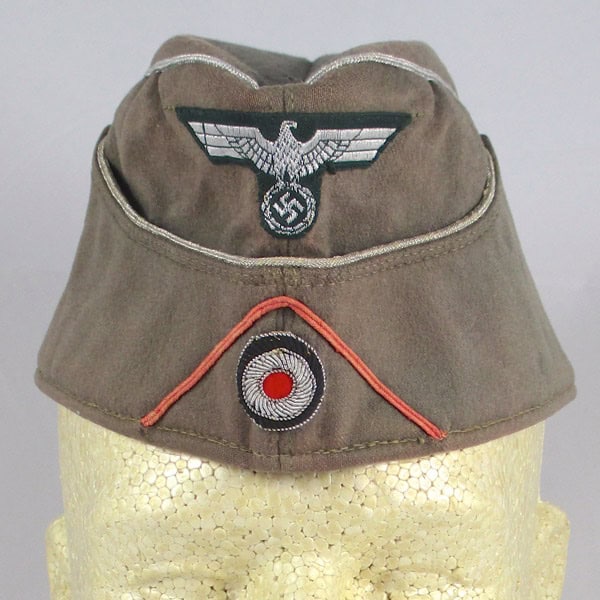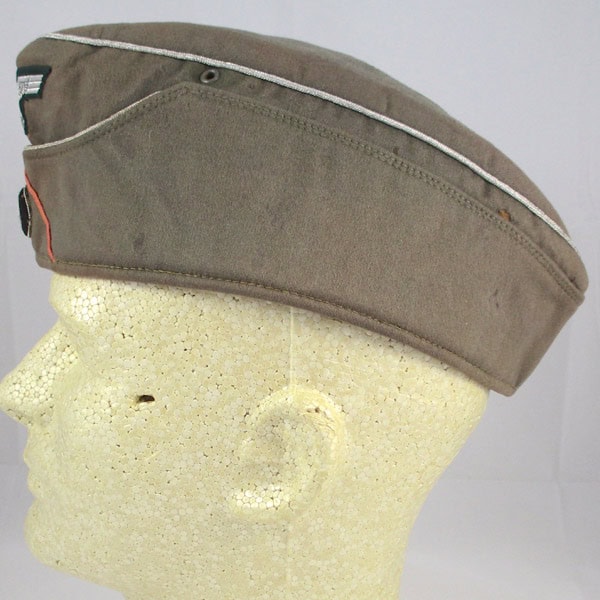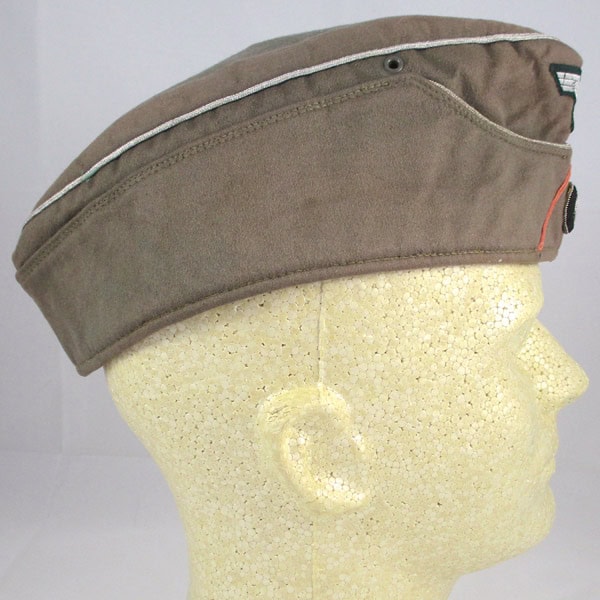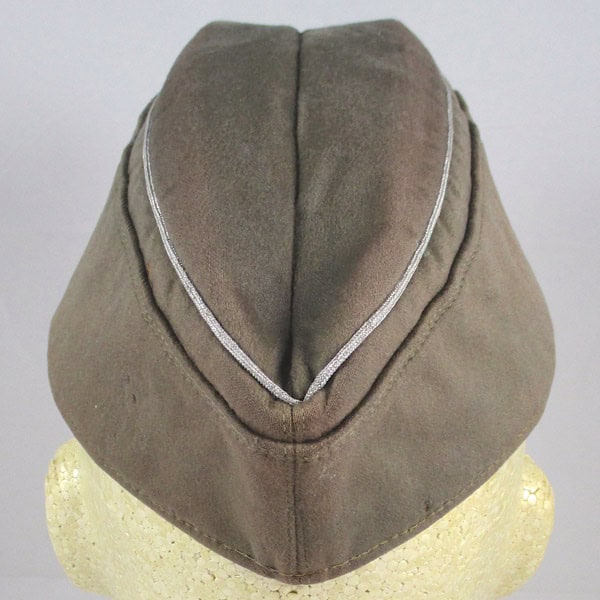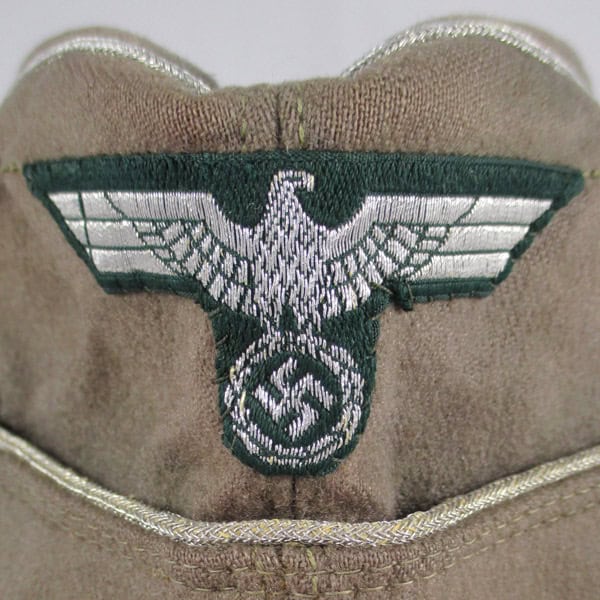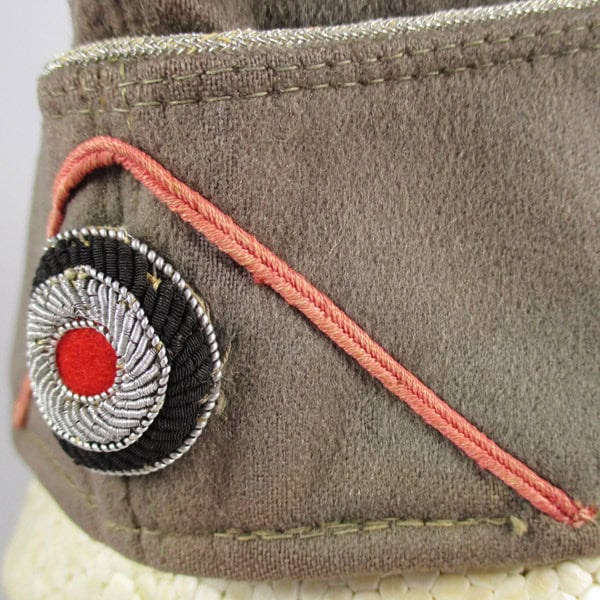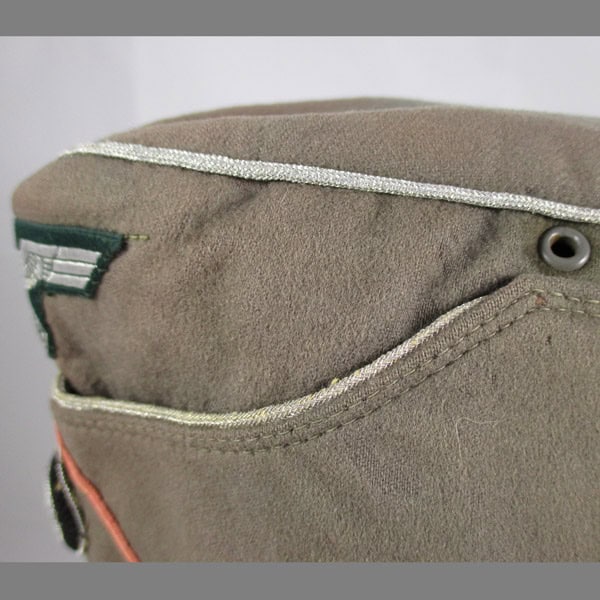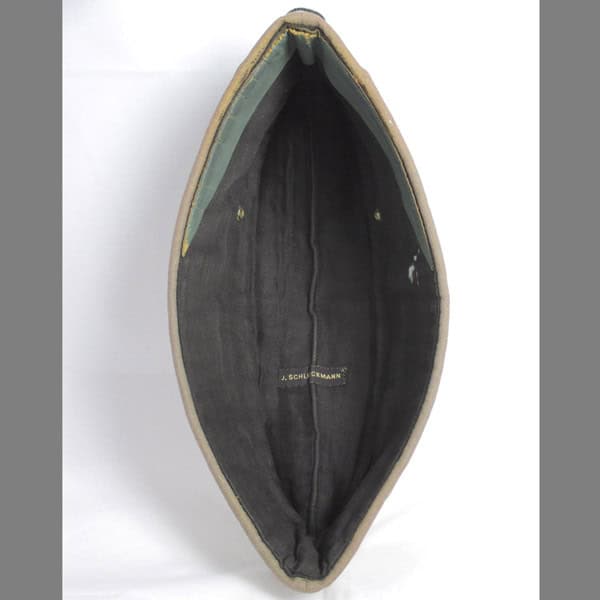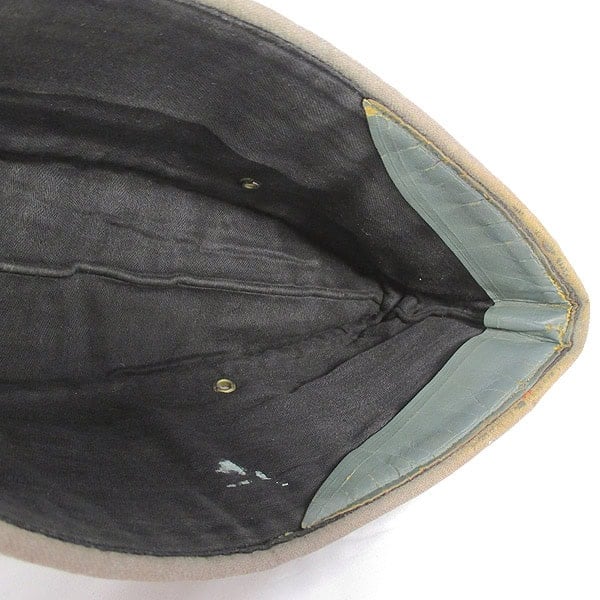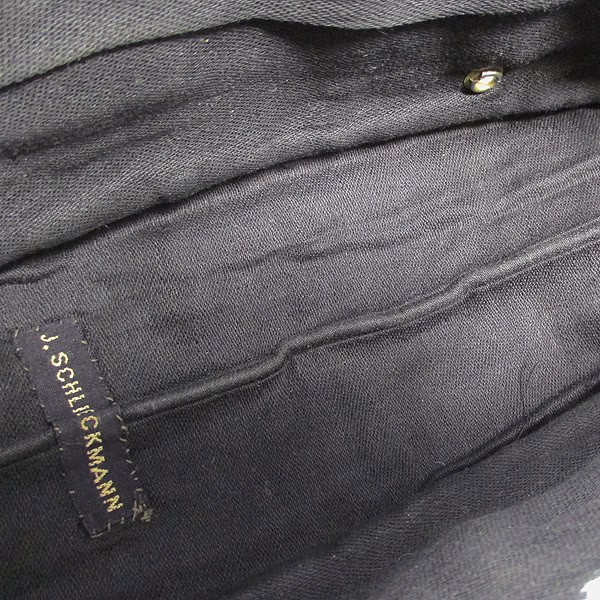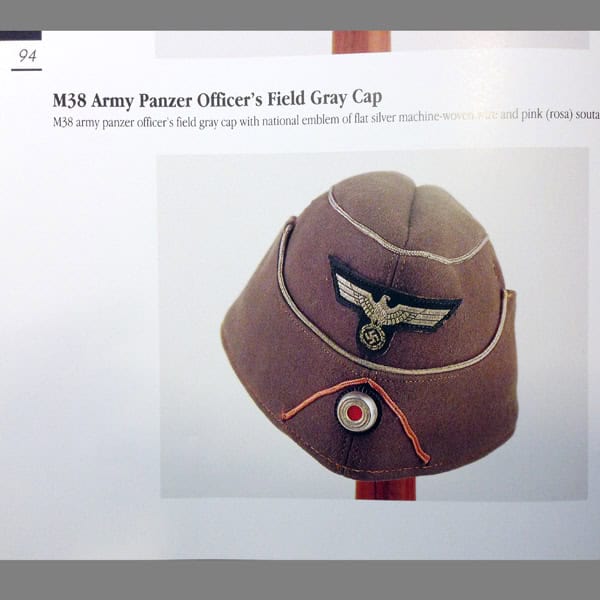 Price on Request
This is a very hard to find Field Gray version of the M38 Panzer Officer Overseas Cap, named to "J. Schlieckmann". Typically these are found in black, but this field gray version is seldom seen, and much less often in the officer version. This cap is shown on page 94 of Pat Moran & Jon Maguire's book, "German Headgear in World War II".
The cloth is fairly rigid when compared with lower quality wool caps. A few surface moth nips can be found, as well as a couple very small holes. There is some light fading when comparing the color of the exterior (sides and front) with the cloth down the center of the cap that is sheltered when the cap lies flat. The eagle is 100%, stone mint, professionally stitched and completely in tact. The pink Panzer soutache correctly terminates into the lower rim stitch line. The cockade is the aluminum embroidered type, and like the eagle was carefully crafted and professionally applied, and has maintained an almost perfect appearance.
The black cloth interior of the cap has a few minor stains/dirt, but no rips or tears. Aside from the forest green leather sweat band, the interior has a small name tag hand stitched to the lid of the cap, named to "J. Schlieckmann".