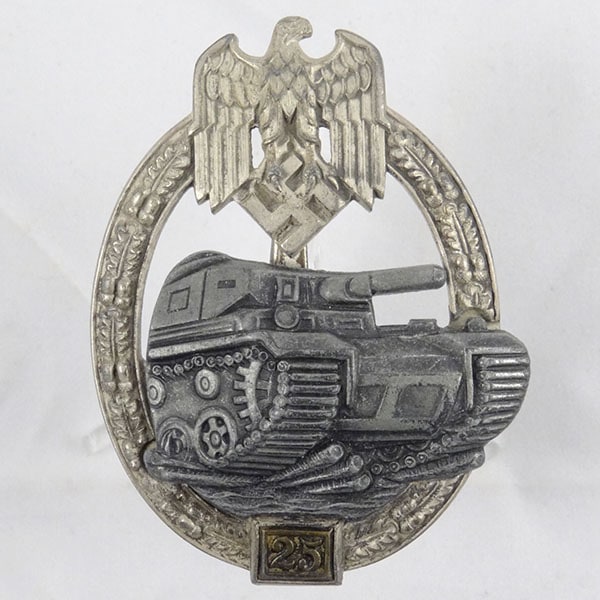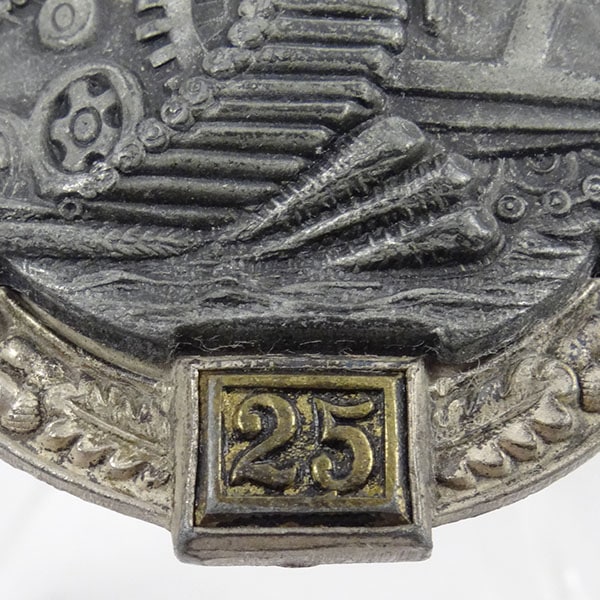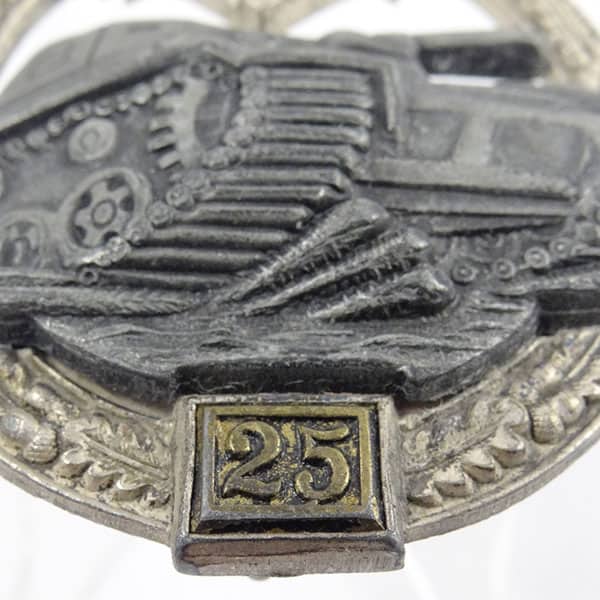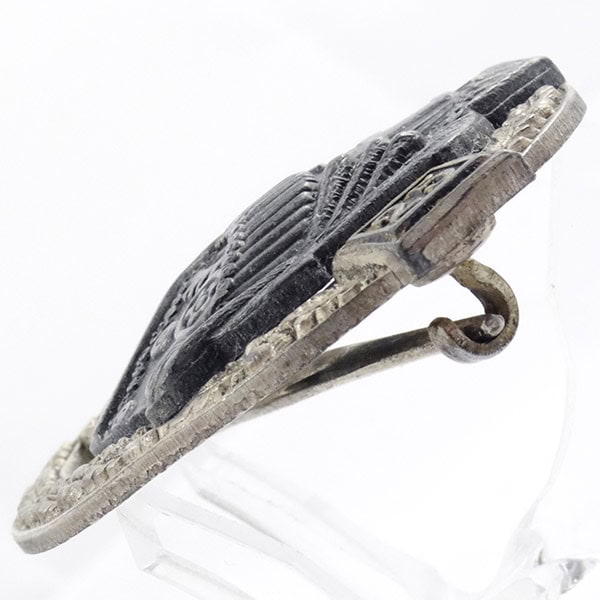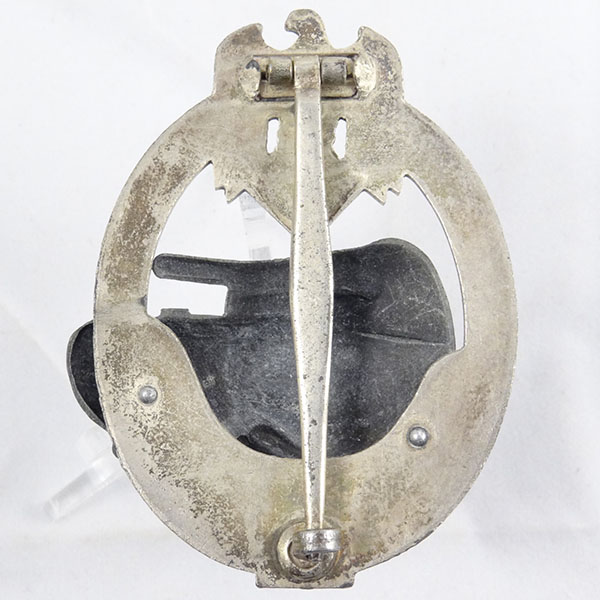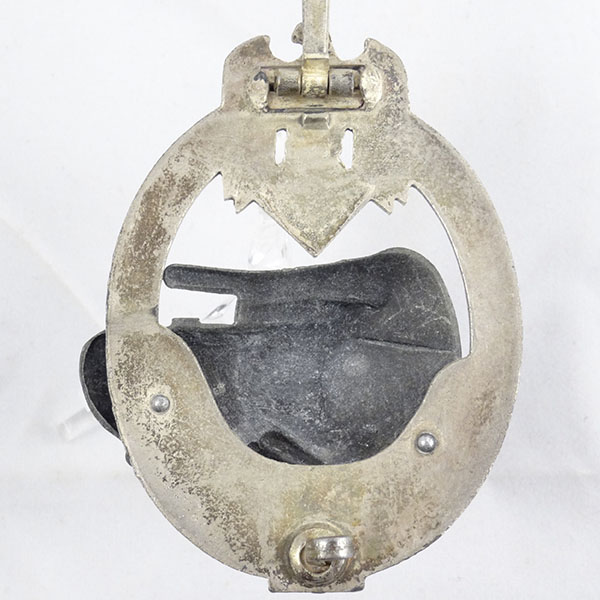 These are some of the most attractive of all the German WW2 medals in our opinion. The Silver Grade Panzer Assault Badge (also referred to as a "Tank Badge") for 25 engagements.
Typically these are found with most (if not all) of the silver wash gone to time. Not in this case! This is a real gem, with over 95% of the original silver still present and with no signs of disappearing to time. Both front and back show a strong bond with the metal, no pimpling or lifting can be seen.
The detail on the front is spectacular, with much of the original factory detail still evident. It is obvious that this Panzer Badge was cared for and carefully handled throughout the decades.
On the reverse we see some age patina on the smooth silver surface. The pin, hinge and hook catch are all solid, with no signs of any repairs. The rivets that affix the tank to the wreath are also void of any repairs. It doesn't get much better than this example!