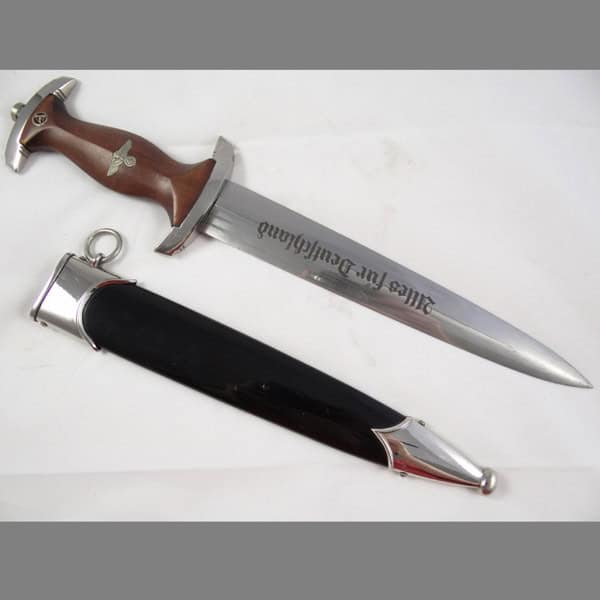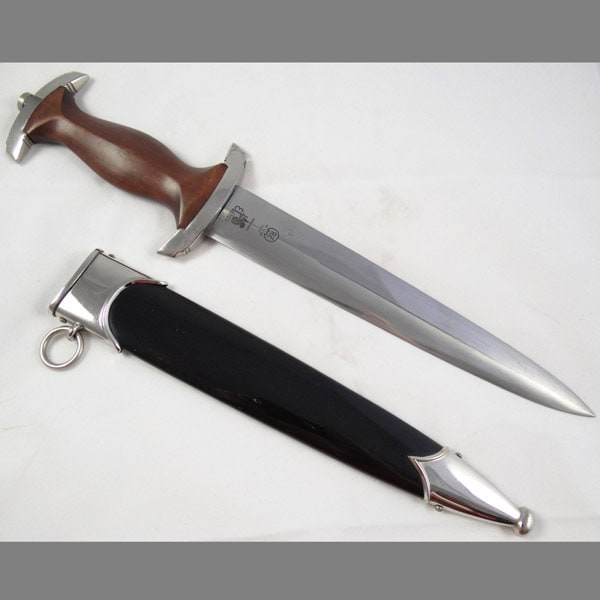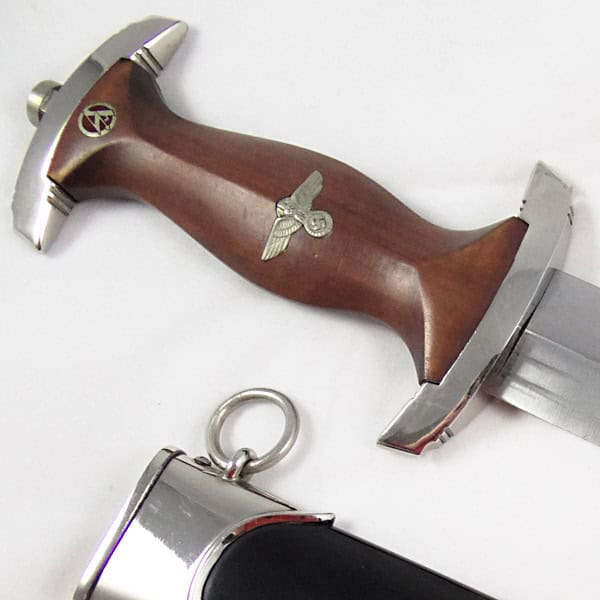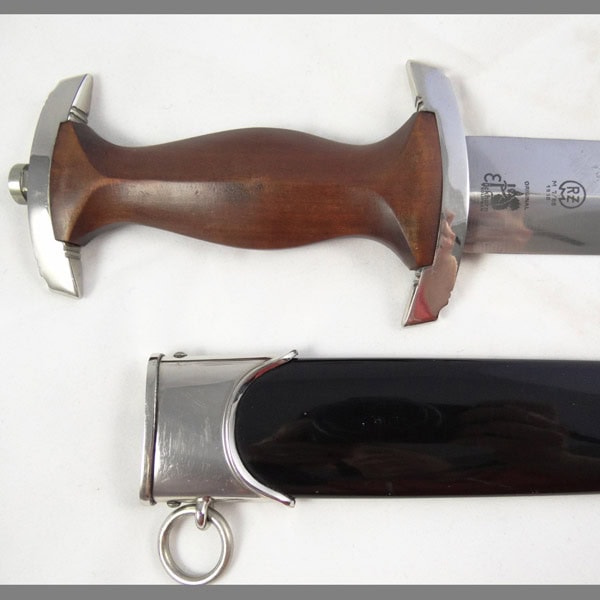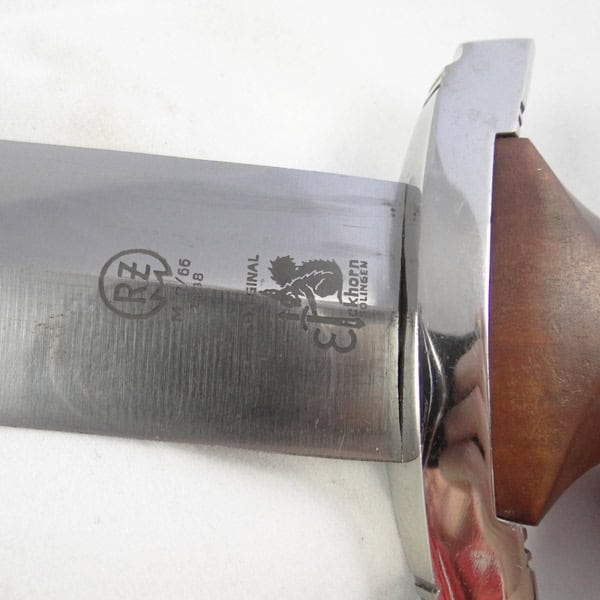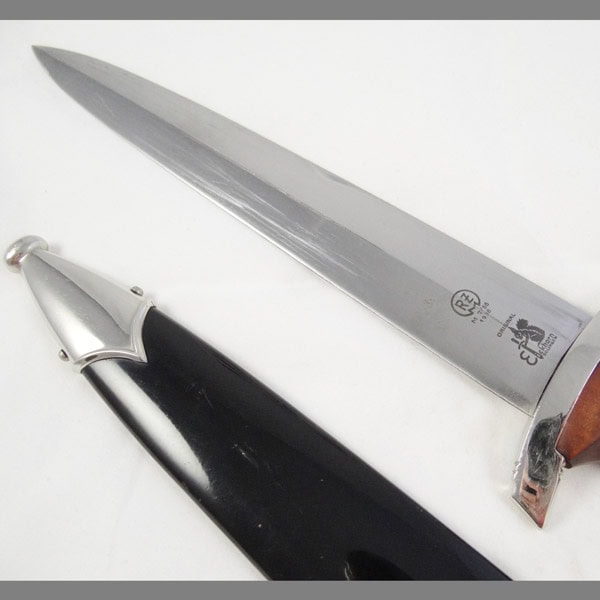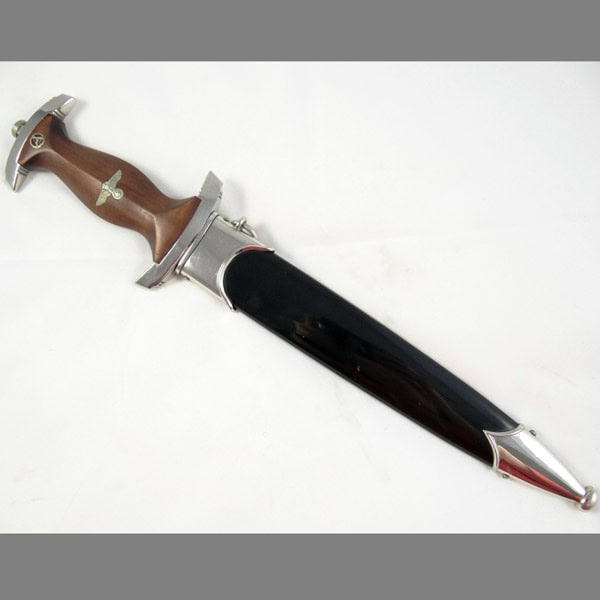 A nice minty 1938 NSKK Eickhorn Transitional RZM 7/66 with very few notable flaws. The scabbard fit is tight, blade virtually flawless (aside from the runner marks).
The scabbard shows only a couple very minor scratches. The metal fittings on the scabbard are without dings or dents. Screws show no signs of tampering.
The grip is perfect, showing no notable scratches or dings, and no signs of cracks. The eagle is lightly tarnished, but the detail is exceptional. The SA roundel is 100%.
The blade is perfect, with a strong cross grain and only standard runner marks showing along the length. The motto and maker mark etchings are a nice medium gray in tone, and absolutely gorgeous!