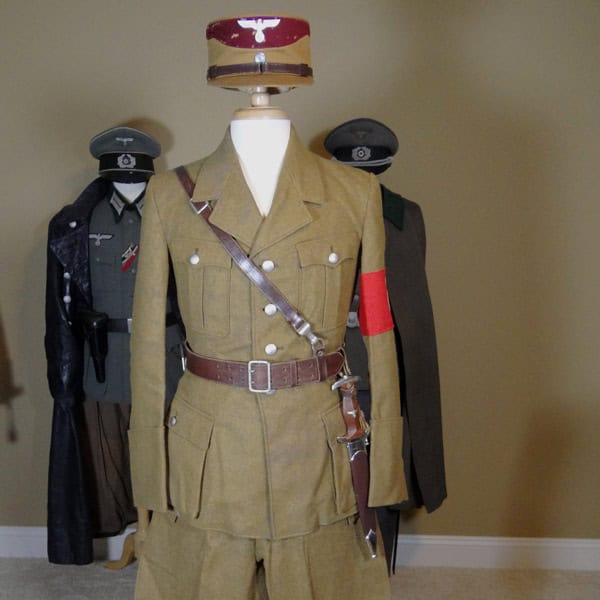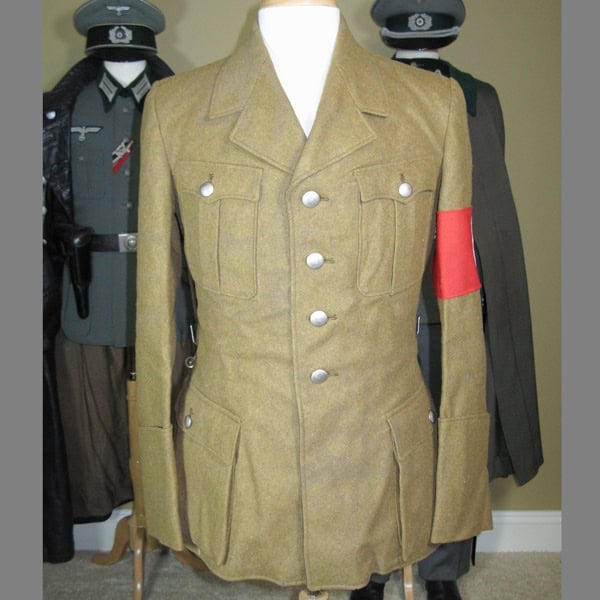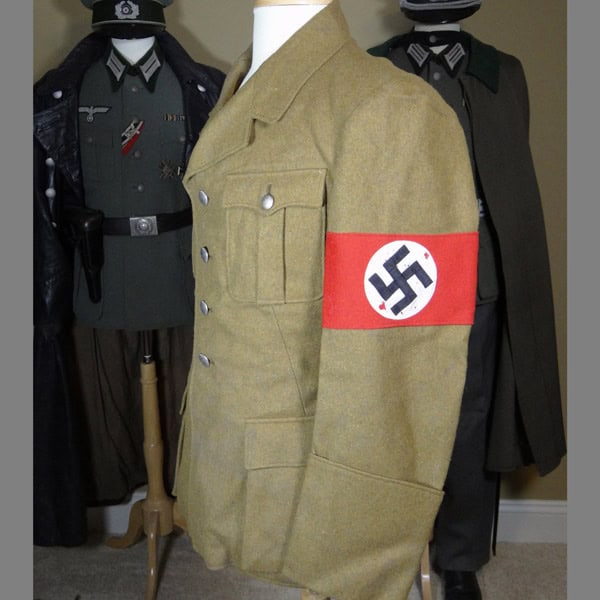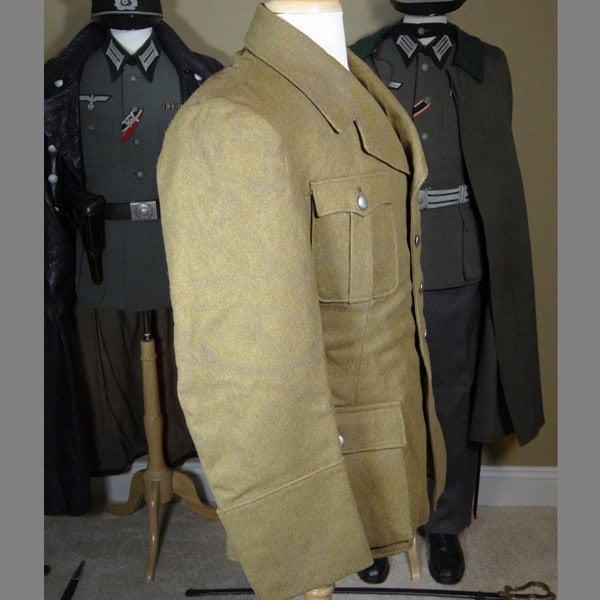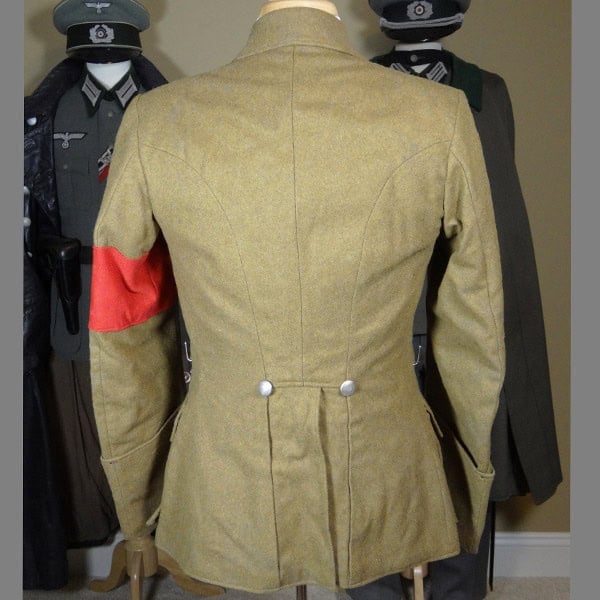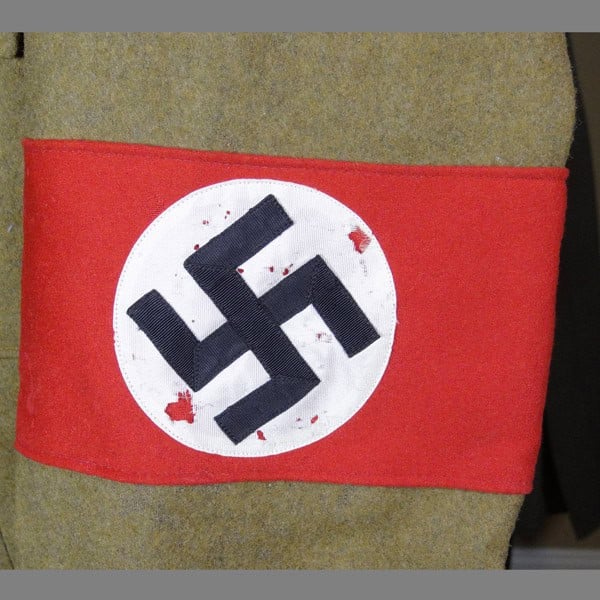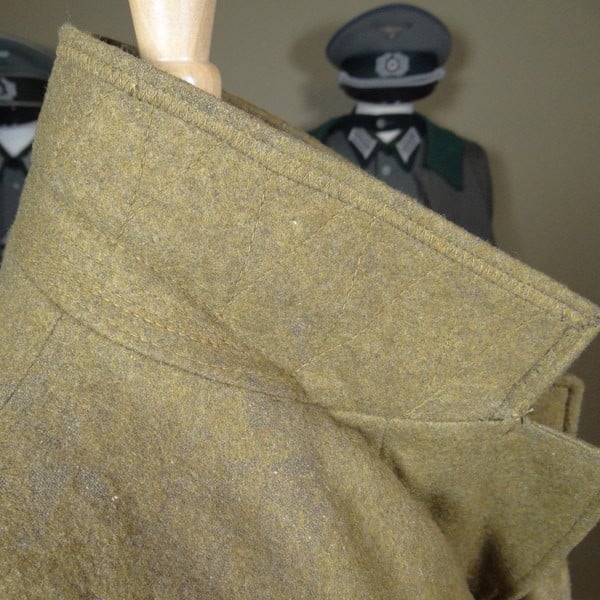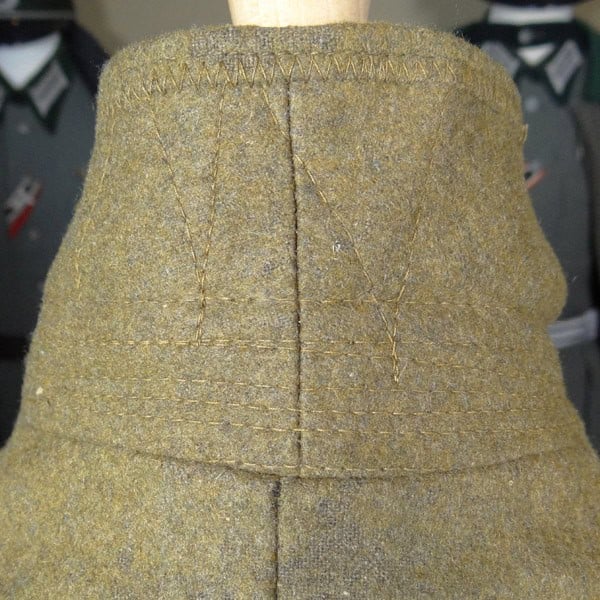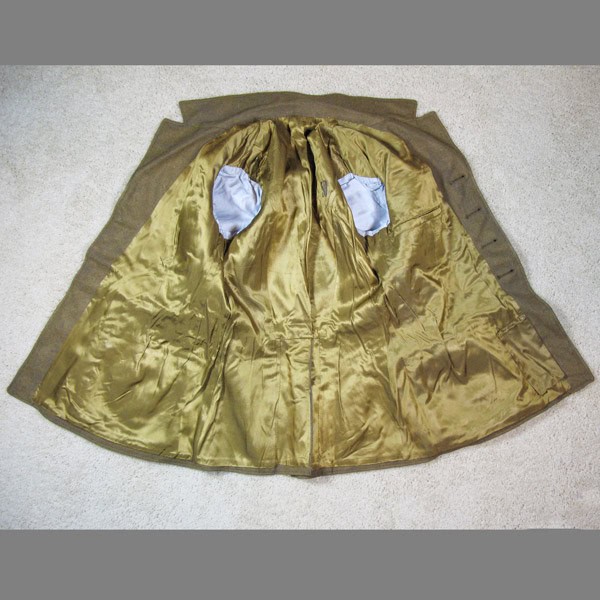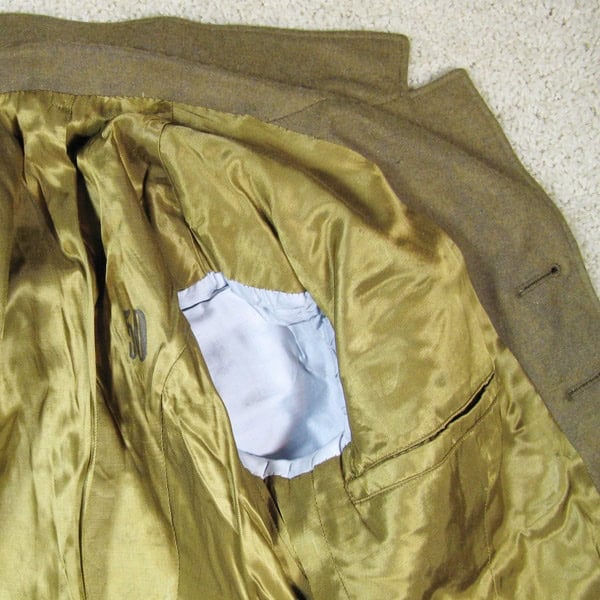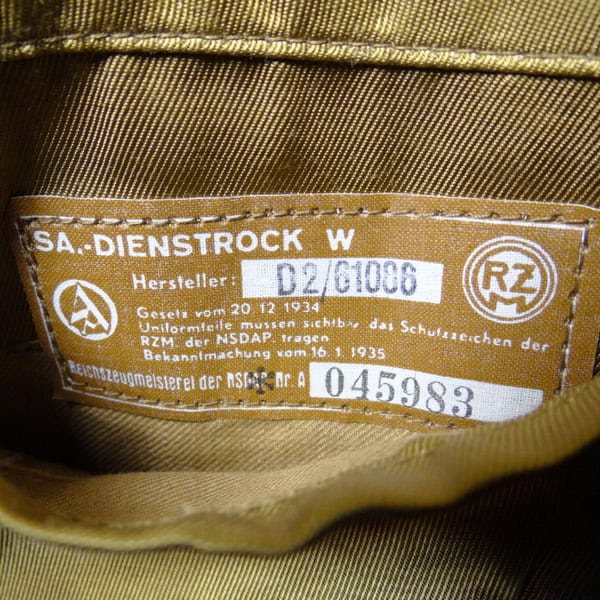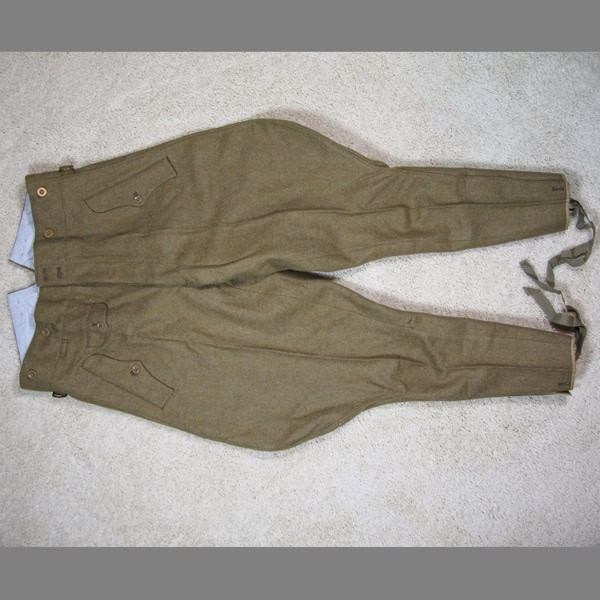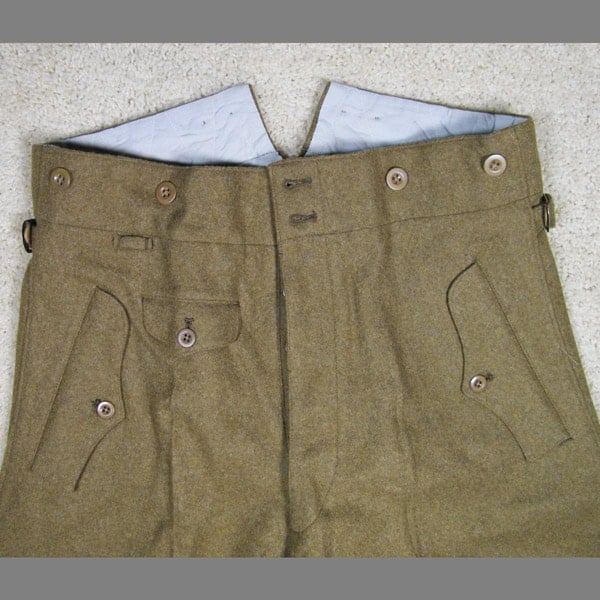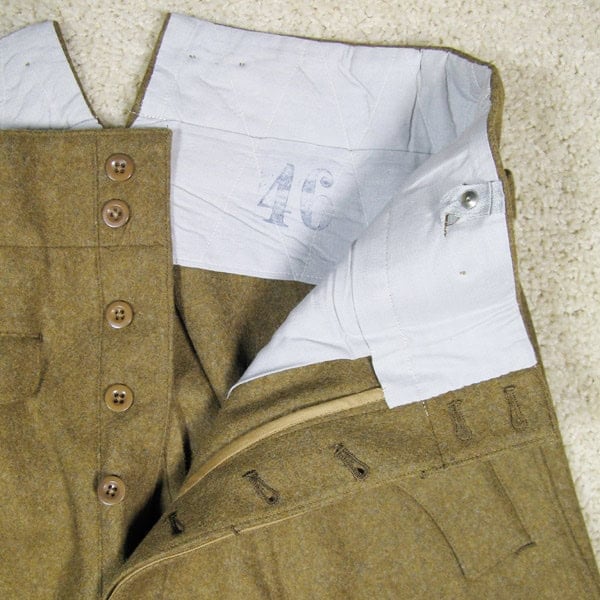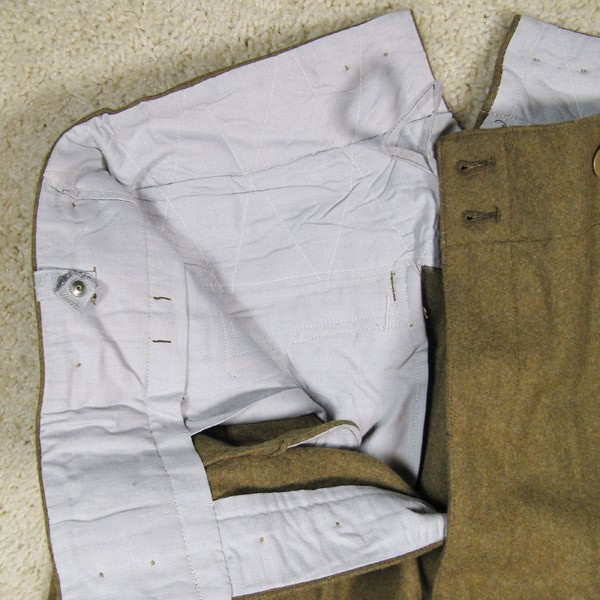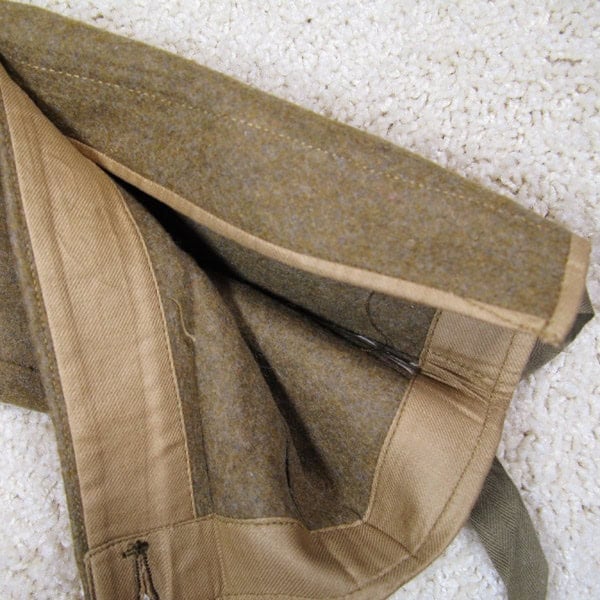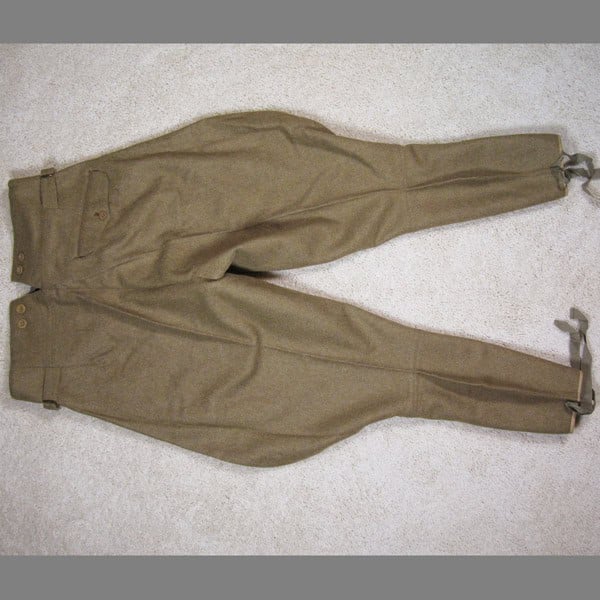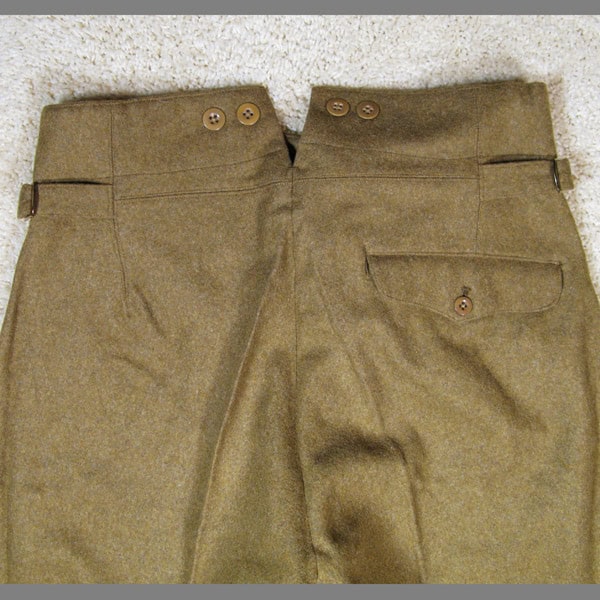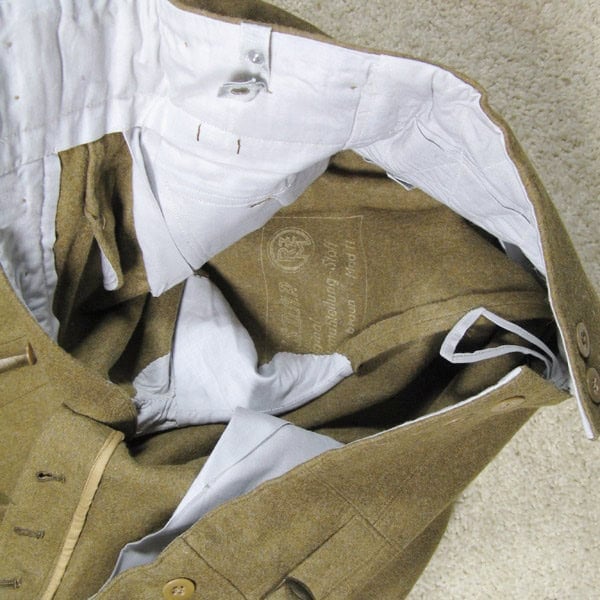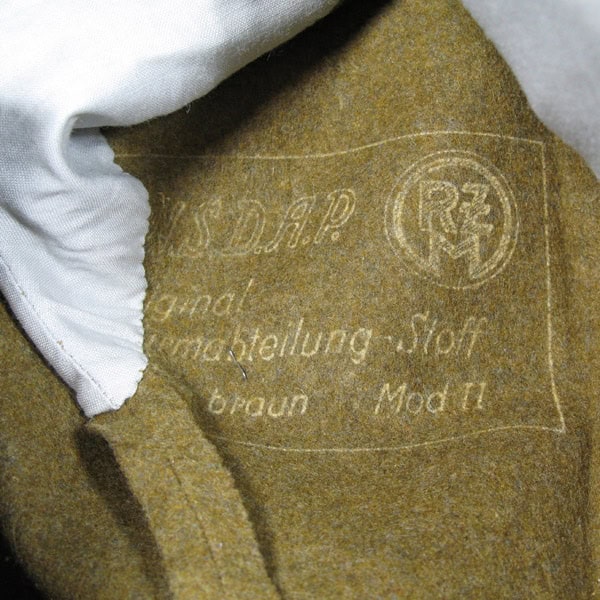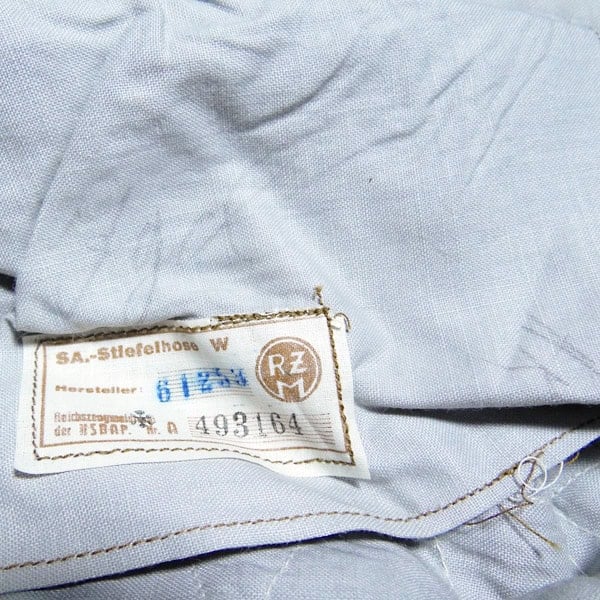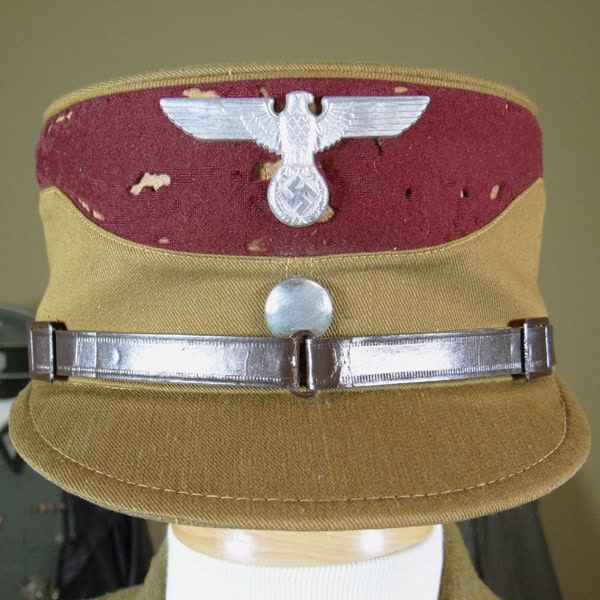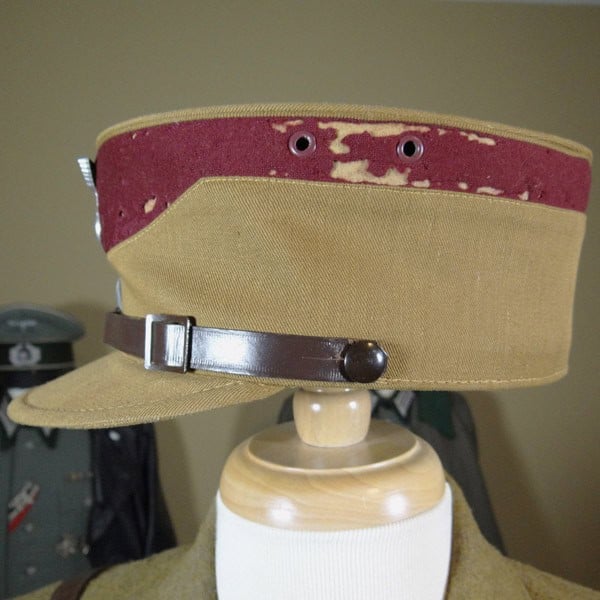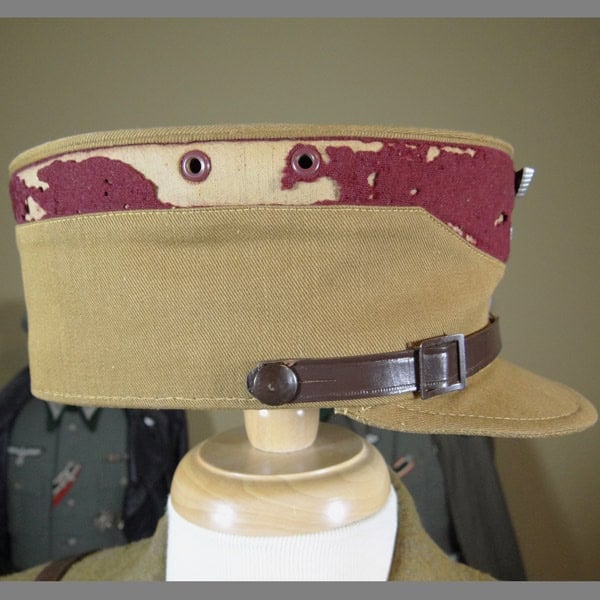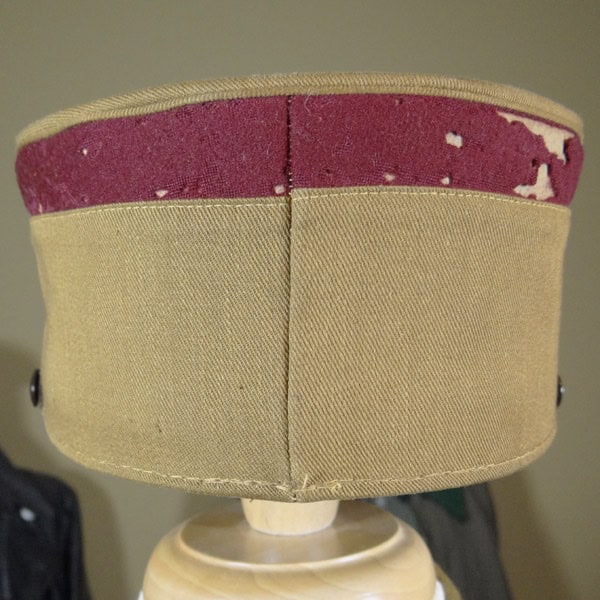 It's always nice to find a uniform grouping like this, where all pieces are from the same individual. This NSDAP SA Uniform grouping includes the tunic jacket with armband machine sewn onto the sleeve, matching breeches (pants), kepi and belt.
The tunic is solid, with no holes or tears, however the moths did a number on the wool's surface, with quite a few large sections showing wear under strong lighting. You can also see several holes in the white of the armband. The interior is mint, with the original RZM tag sewn onto the inside breast pocket in perfect condition.
The riding breeches do not show the same moth damage as the tunic. My assumption is that the pants were likely packed away while the tunic was stored in a more exposed environment. The interior of the breeches is mint, with absolutely no signs of use. As shown in a couple of the photos below, the NSDAP RZM brand is very clear, visible near the crotch area. There is also a separate RZM tag located on the underside of one of the pockets (also shown in the photos).
The Kepi is perhaps the coolest, yet most moth ridden piece in this set. It is extremely solid, and in otherwise beautiful condition. The ruby red trim is riddled with moth holes across approximately 40% of the surface. On a positive note, the front is the least impacted of all other sides. The set did not include the cap eagle insignia, but the original insignia holes were clearly visible and reused by the period replacement eagle you see in the photos. The existing holes suggest that this exact style eagle was indeed originally applied. The interior of the cap is pristine, and the sweat band 100% complete and in tact, although a bit dry from age. The original RZM tag is still present and 100%.
This set also includes the original brown leather belt in near mint condition, with RZM stamped buckle. All other accessories you see in the dressed photo are not a part of the original set, and are not included.
Though the moth damage is unfortunate, it doesn't take away from the presentation of this set when displayed in all of it's glory. This is a beautiful set and a great find knowing all pieces are from the same source.