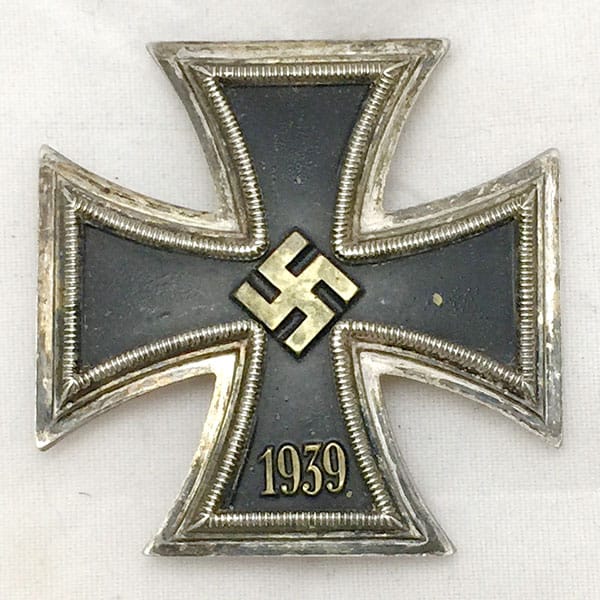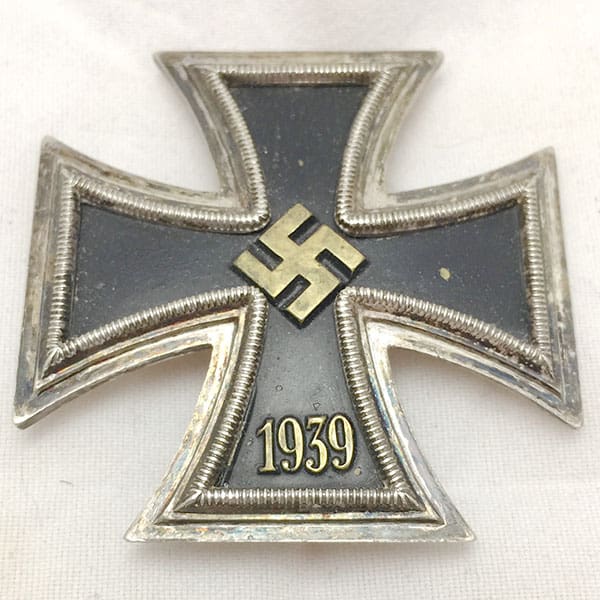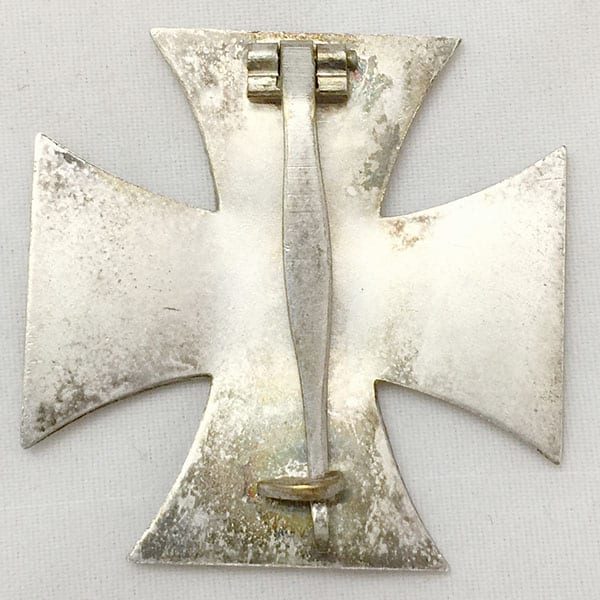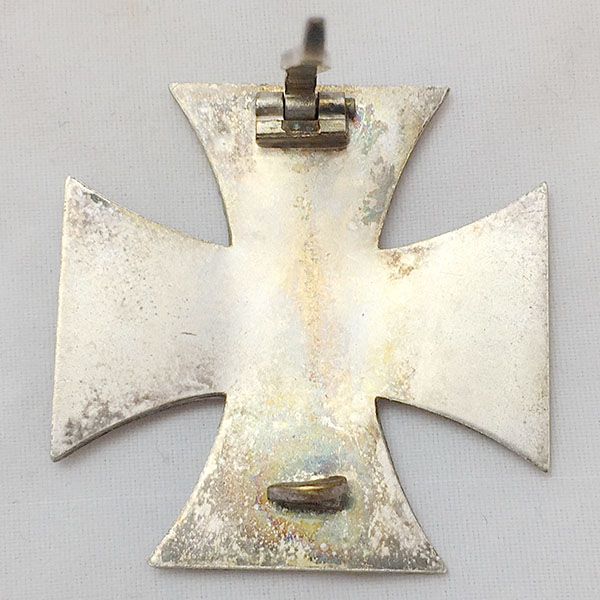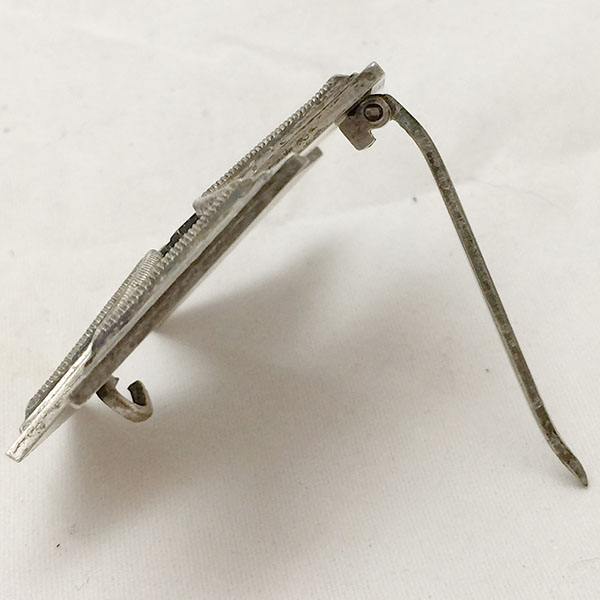 Here's a great example of a non-magnetic brass core vaulted Iron Cross 1st Class. These brass core Iron Crosses were typically issued to the Kriegsmarine (navy) because they weren't susceptible to rusting.
On the front we see what is typical with these brass core crosses, which is wear to the raised areas (swastika and 1939 date). Otherwise the black paint coverage is about 90% overall.
While this cross exhibits an average amount of wear, there is a good amount of silvering throughout, on the reverse as well as the front.
On the back side of the Iron Cross we see a very smooth surface void of any notable flaws. The hinge, pin and hook catch are all firmly attached, fully functional and without any repairs that we can see.