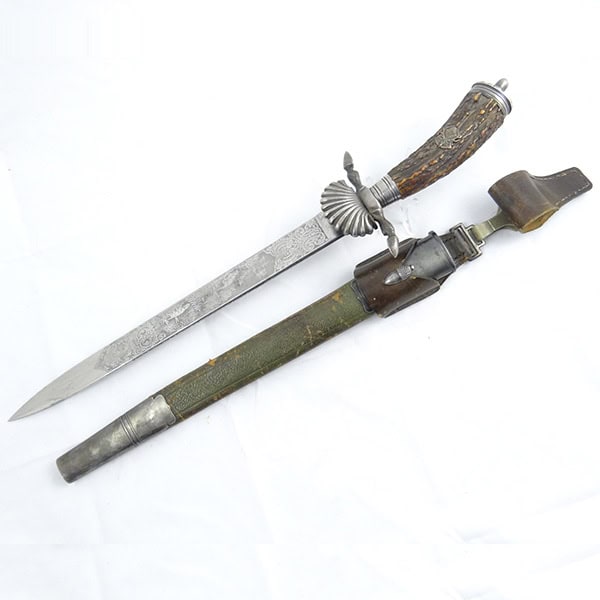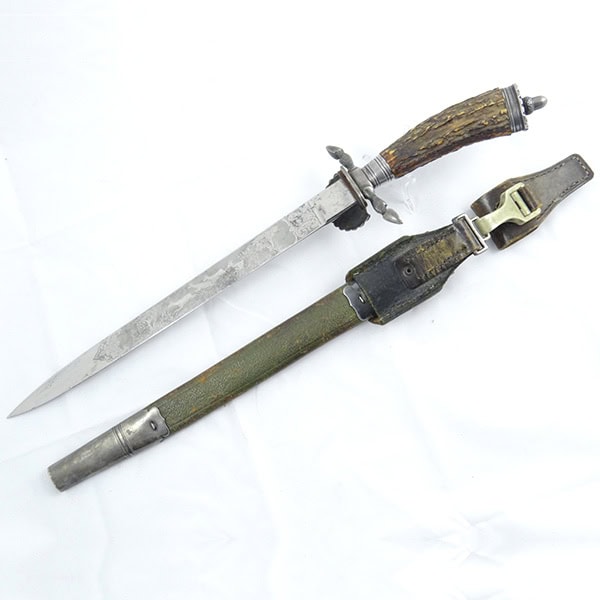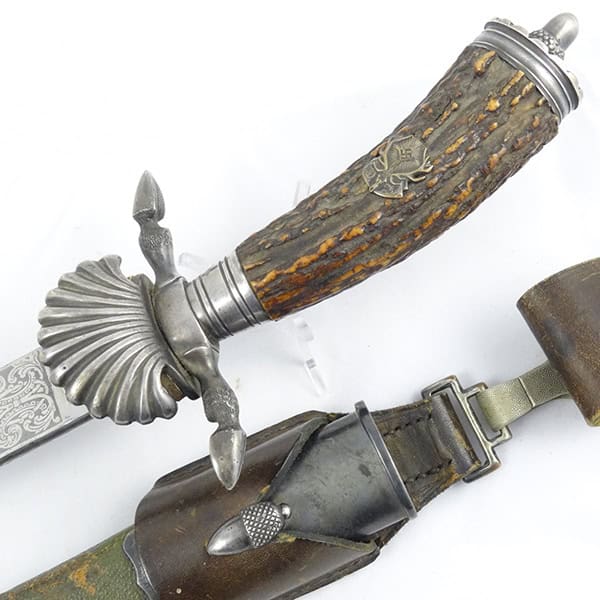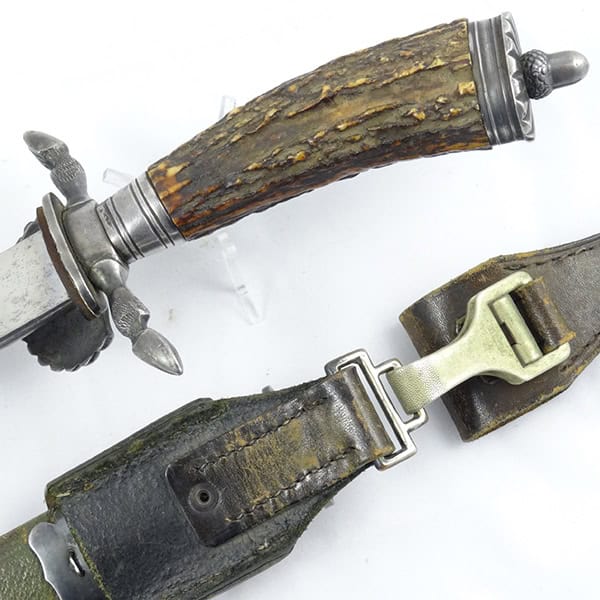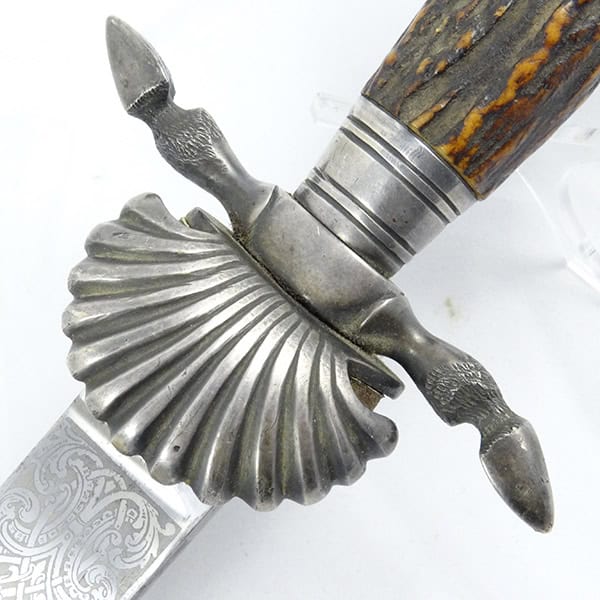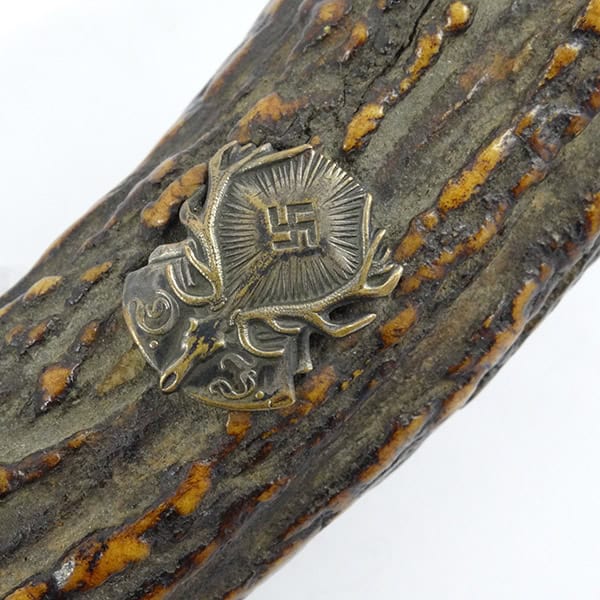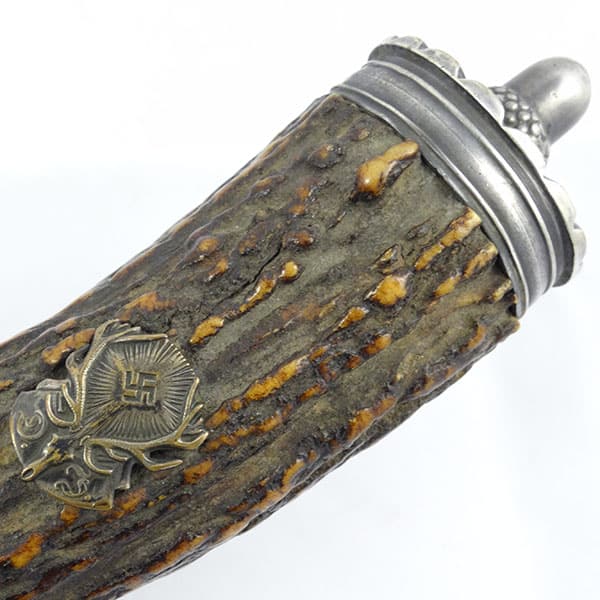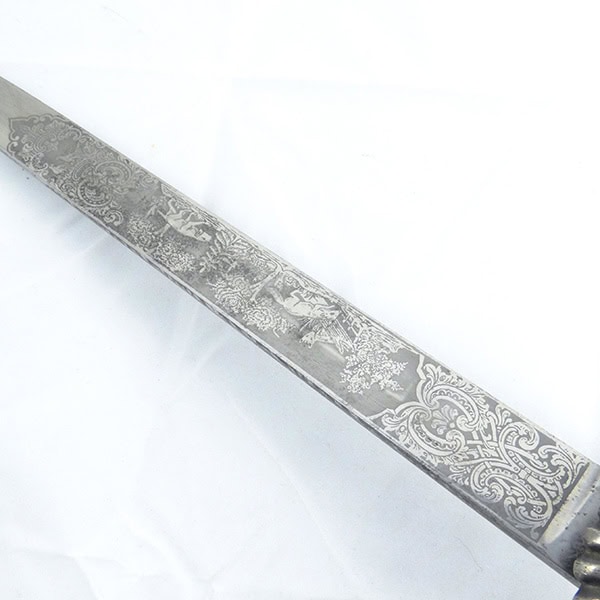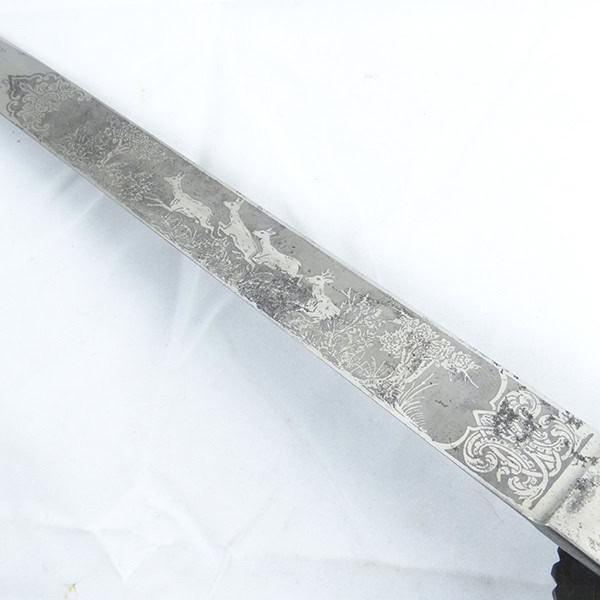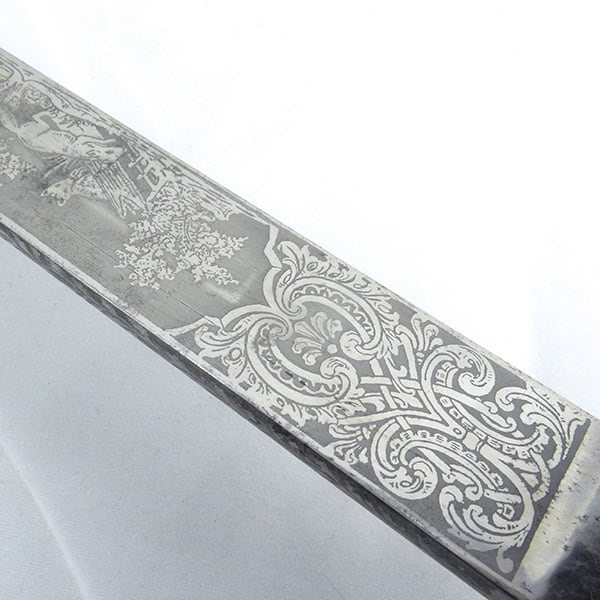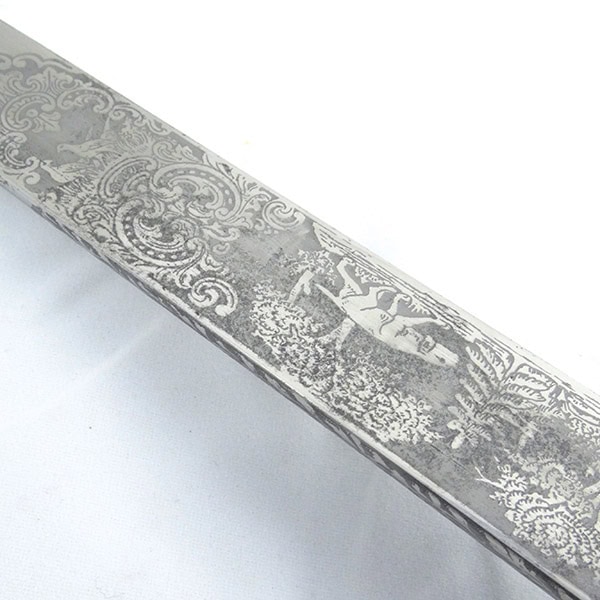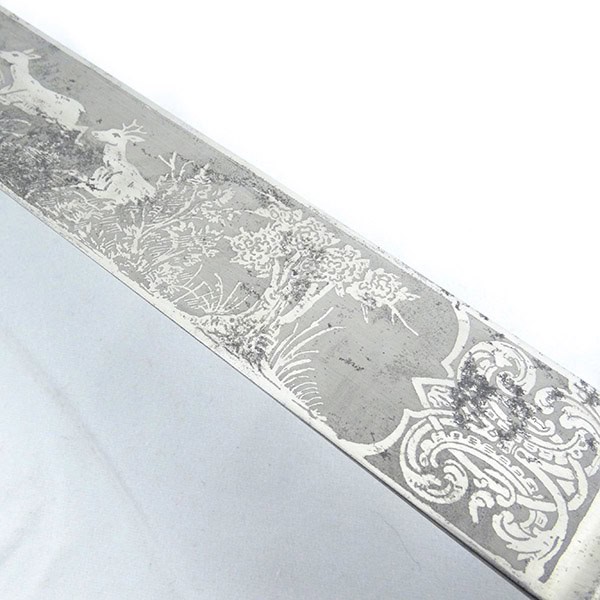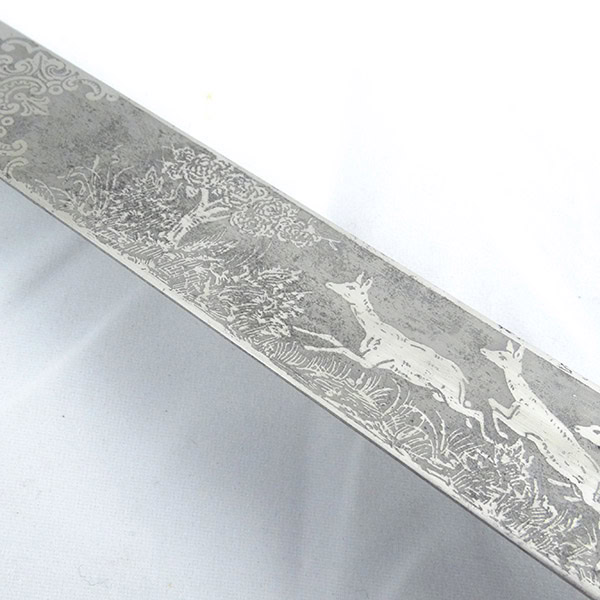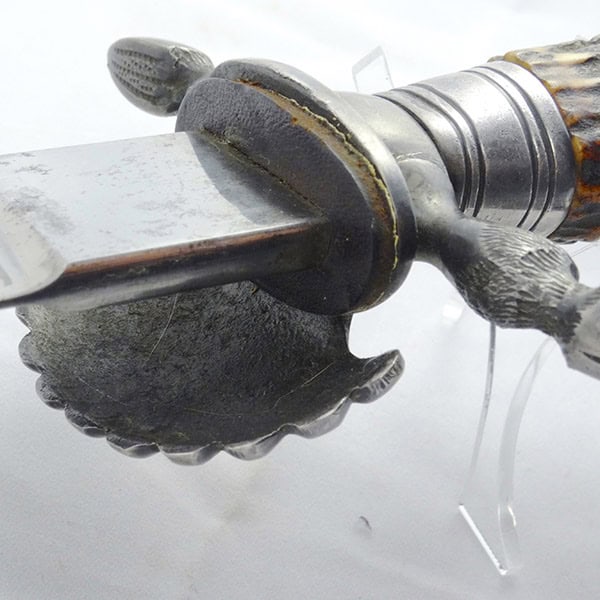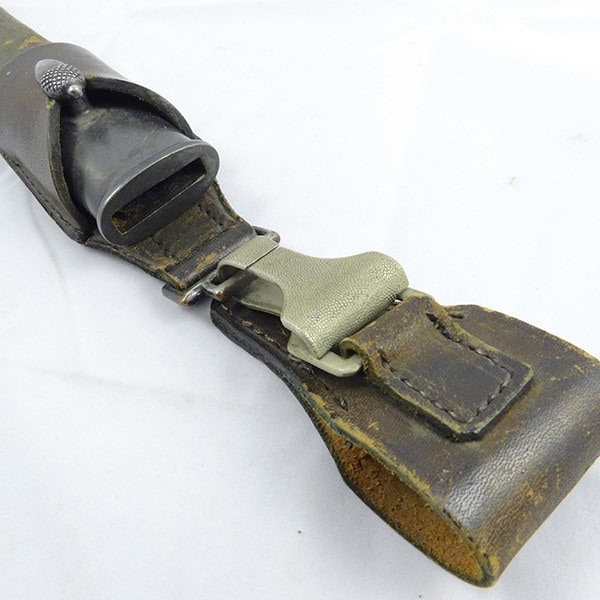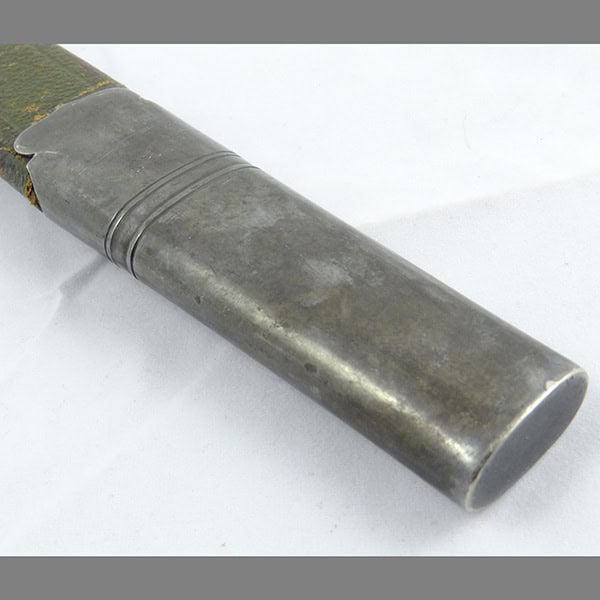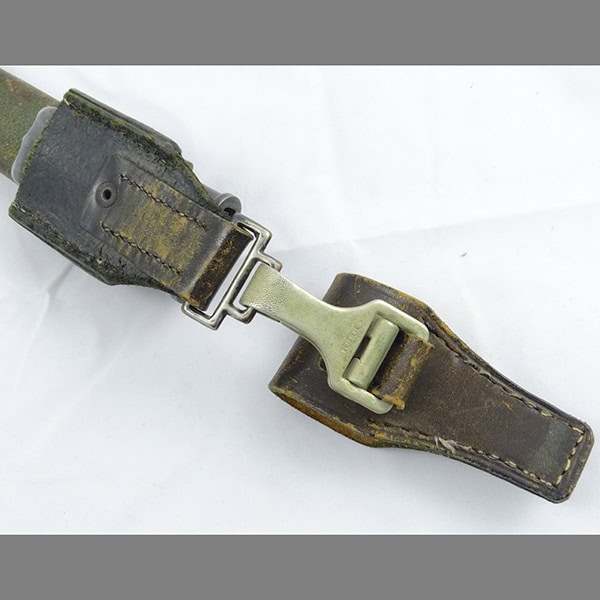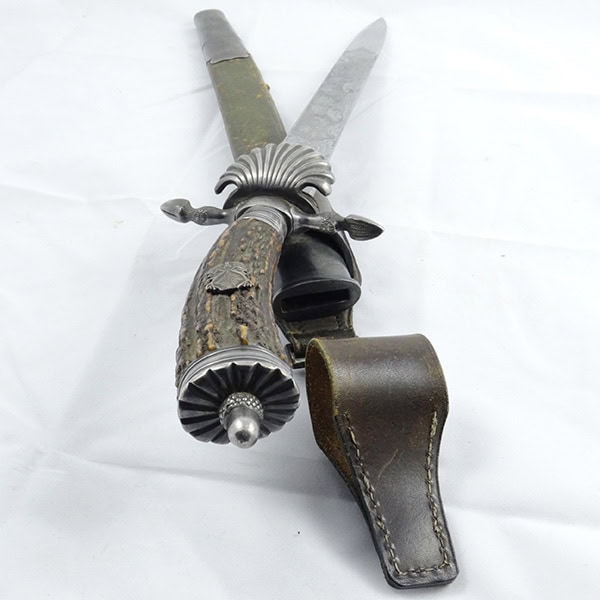 These don't come around too often, and certainly not in this amazing condition and with these accessories! A National Hunting Association Cutlass by WKC with the original frog and original matching leather belt hanger.
Everything about this hunting knife will take your breath away! From the lack of age wear to the unbelievable detail in the blade engraving, if this cutlass doesn't make your heart skip a beat nothing will.
The stag grip is without flaw, cut perfectly to fit this specific knife, sporting the National Hunting Association emblem centered vertically on the front side. The emblem itself shows very little detail wear, with the national emblem of the period (Swastika) between the antlers.
The silver plated fittings are in remarkable condition, with little wear to note, just modest age patina. The pommel cap is even in exceptional condition, with the acorn at the top showing absolutely no impact dings.
The scabbard leather is perhaps the area of most wear on this piece, which is to be expected since much of the handling would have been to the scabbard body. We see some nicks and scratches, but nothing too distracting considering the condition of the rest of the piece. The silver plated scabbard fittings all show a patina that matches evenly with the hilt fittings, and include their original factory staples.
The triple-etched blade shows some oxidation spotting, but only over (roughly) 5 – 10% of the surface. The front side of the blade shows a scene of a dog tracking a couple foxes, while on the back side shows several deer running through the woods.
Last but not least, this magnificent hunting cutlass still have the original frog and belt loop hanger installed. This knife was purchased as part of a small veteran's lot, and has not been in a collection since being returned from the war!