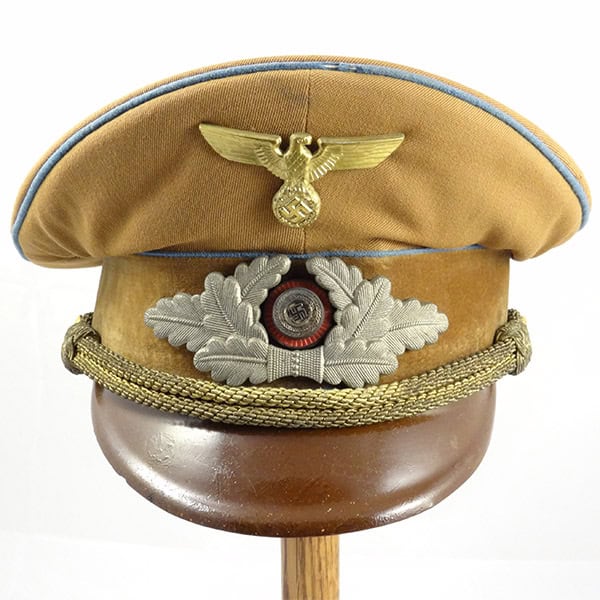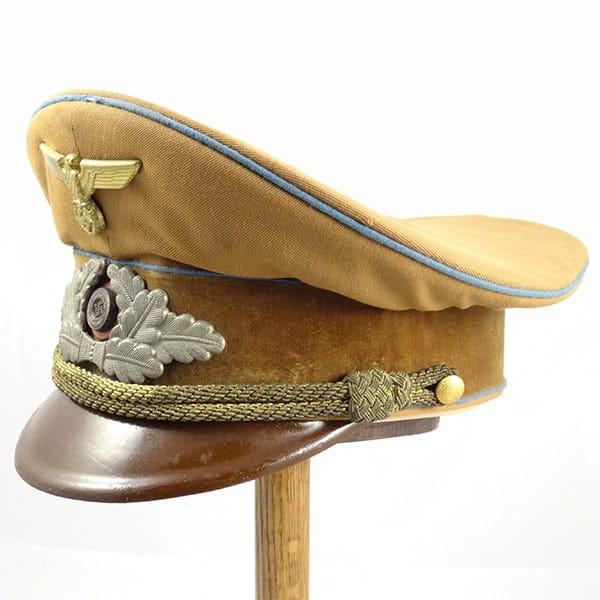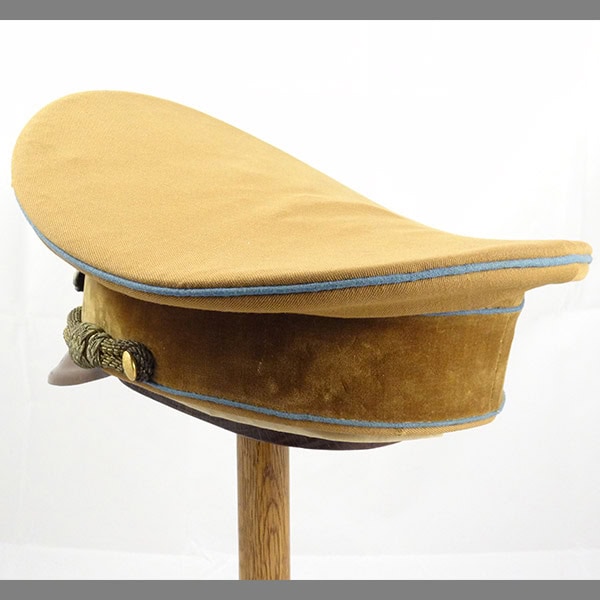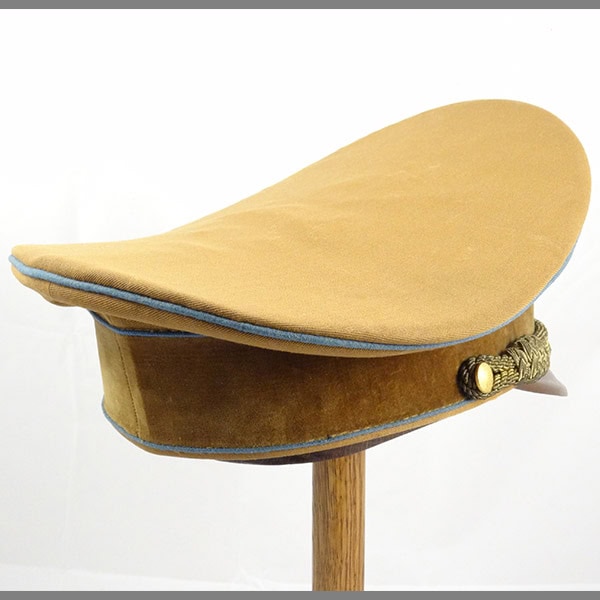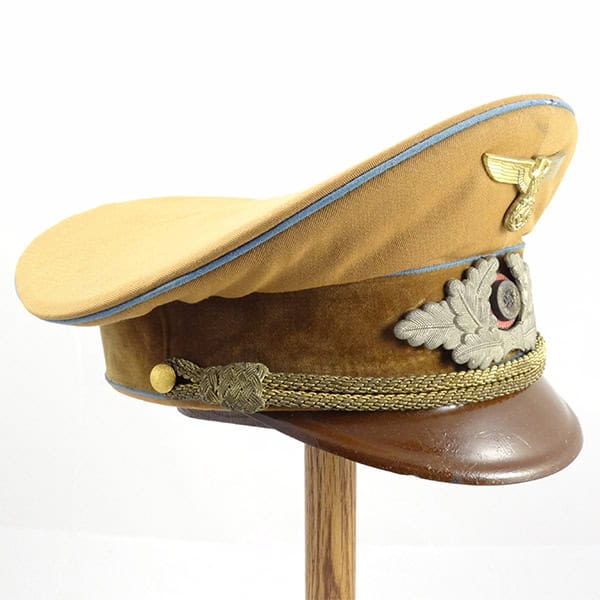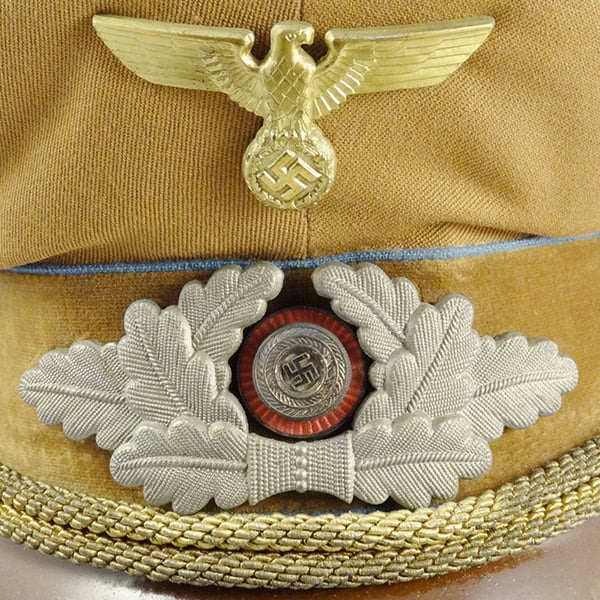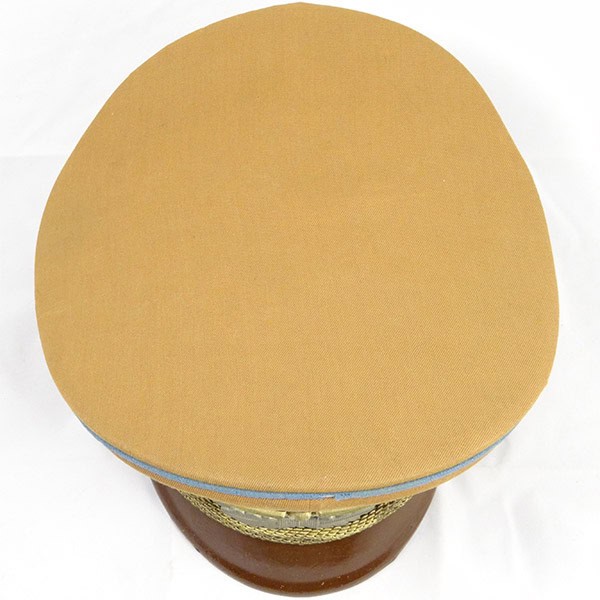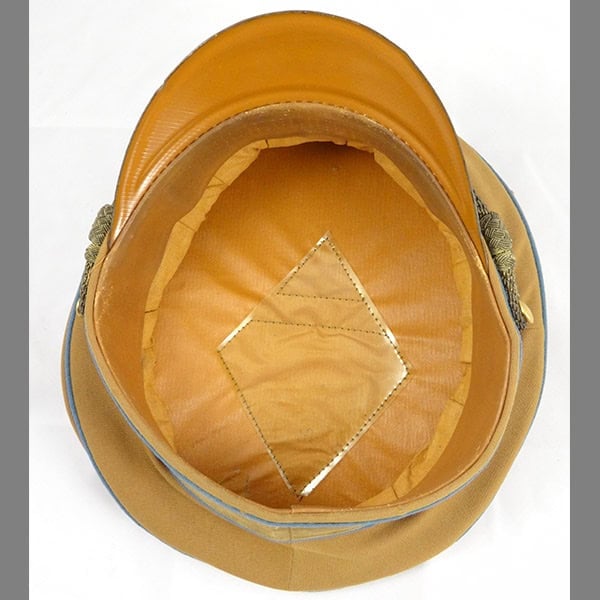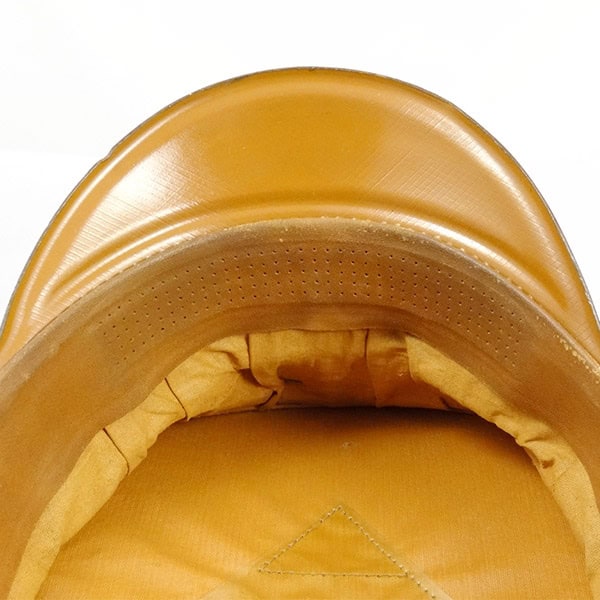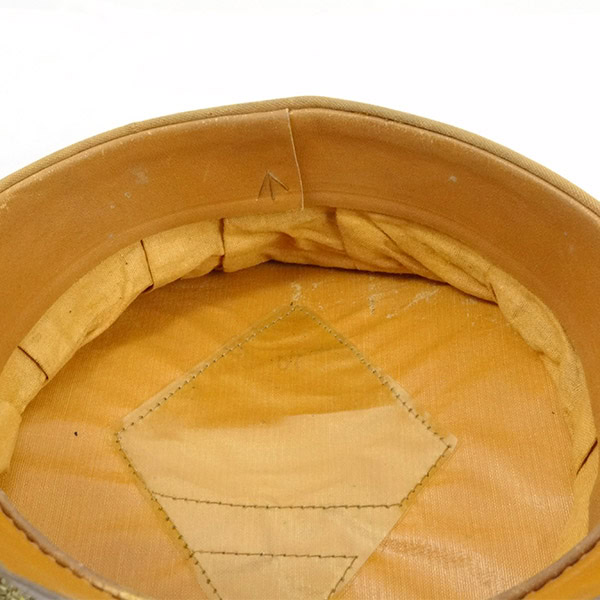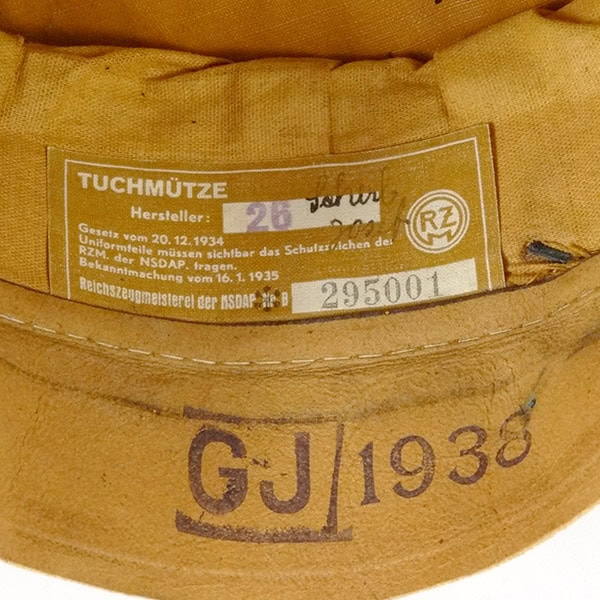 Here's a very well preserved, and named, Orts level NSDAP Political Visor Cap with a lot going for it! These caps are still priced affordably so pick up a nice one while you still can for a reasonable price.
This cap shows just the right amount of wear, and in all the right places! Aside from the minor moth nips that we see in the blue piping (see photos), which is unfortunately rather common with these caps, there are no major flaws to note.
Starting with the insignia, the zinc wreath has lost much of its original gold tone (although a hint is still visible), which is typical with these cap wreaths. The eagle still shows all of its detail and retains a very attractive gold color. The chin strap shows just the right amount of age tone, giving it a really nice weathered look.
The cloth overall is fantastic, aside from the couple of moth nips to the light blue piping as mentioned. There are no holes or stains and the bill is still tightly stitched in place. We often times see the bill stitching beginning to separate, or at very least weaken, but not the case here!
The interior of the cap is in amazing condition, with the plastic diamond complete and in tact. The band is still supple and stitched firmly to the cap. Flipping up the band reveals the original RZM tab with the owner's name written directly onto it. Stamped to the inside of the band is "GJ/1938".