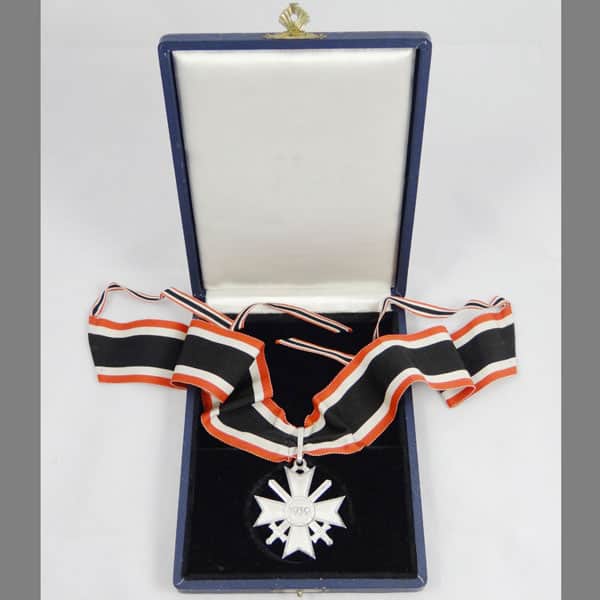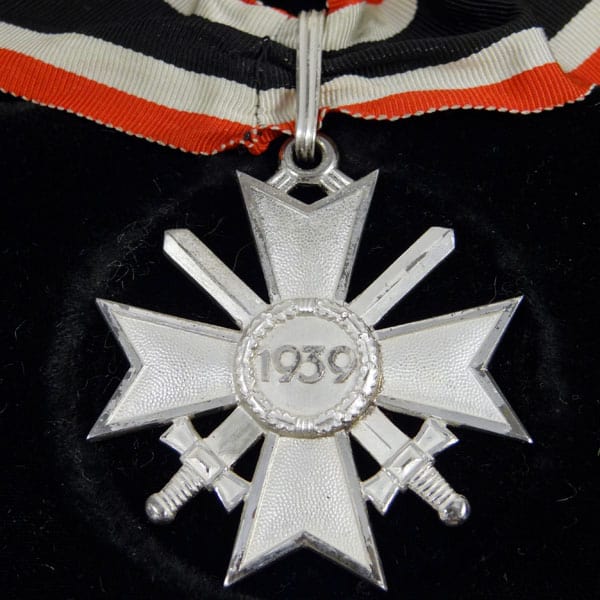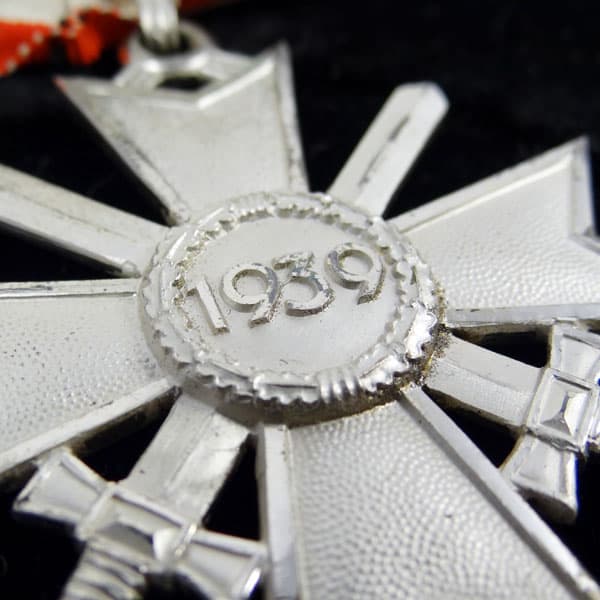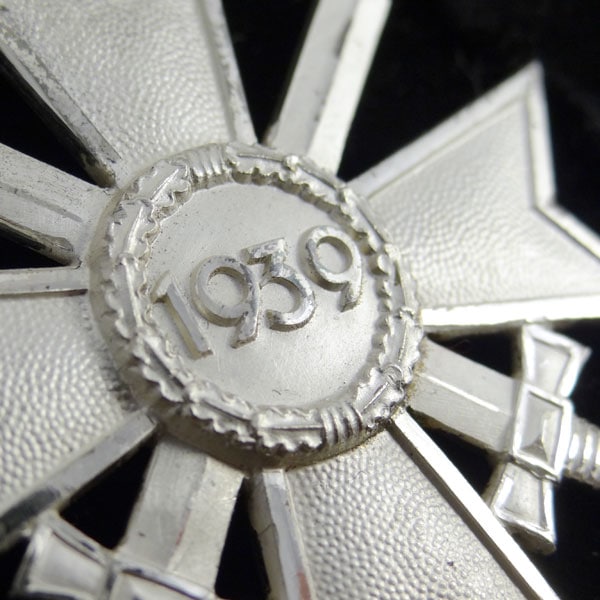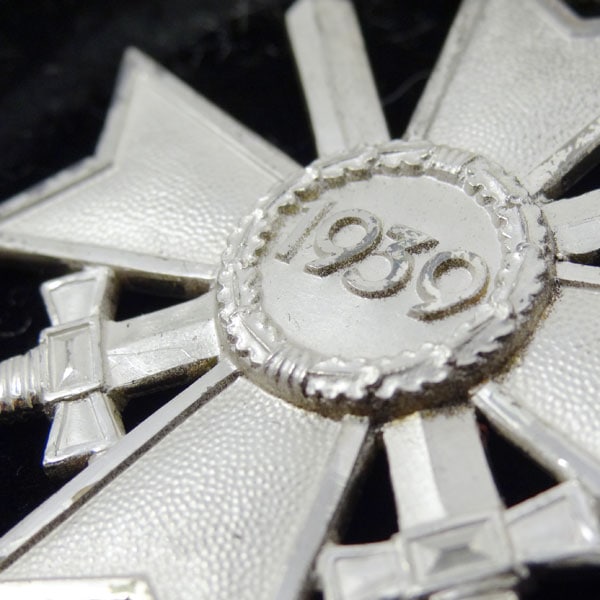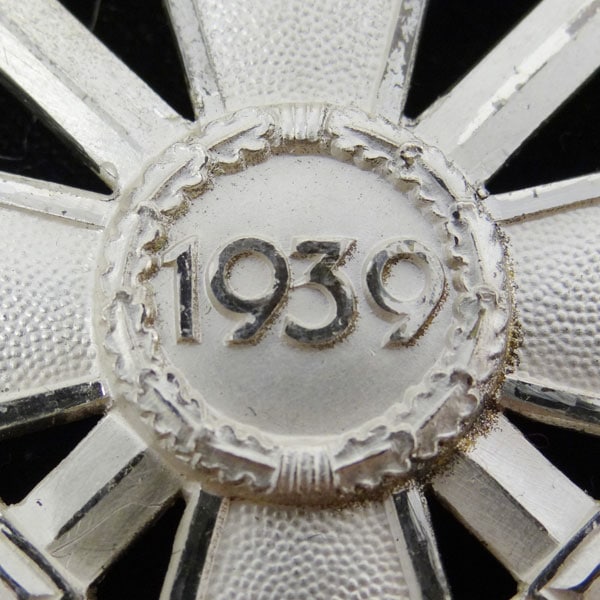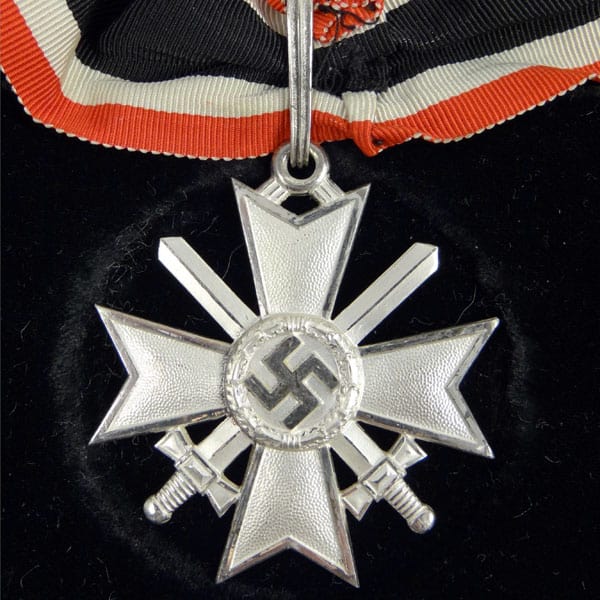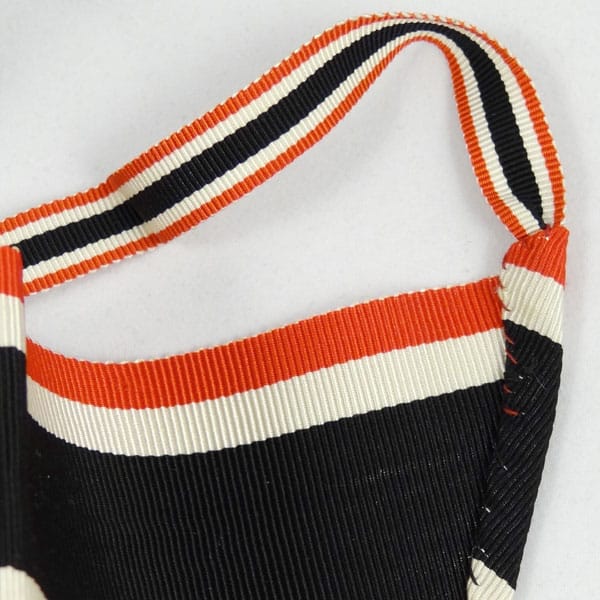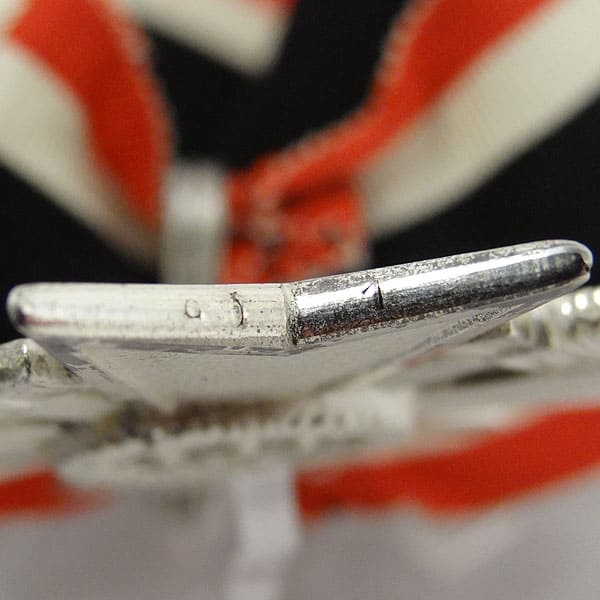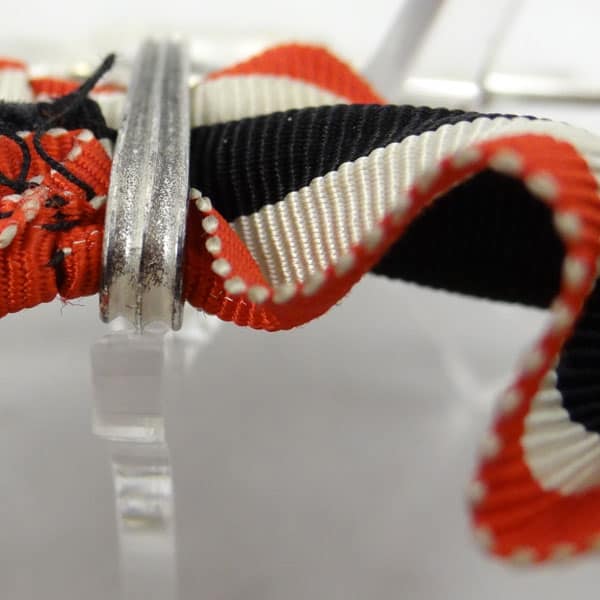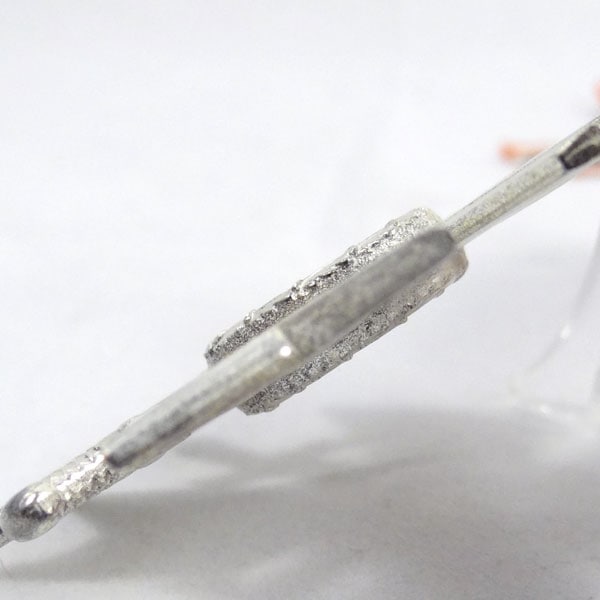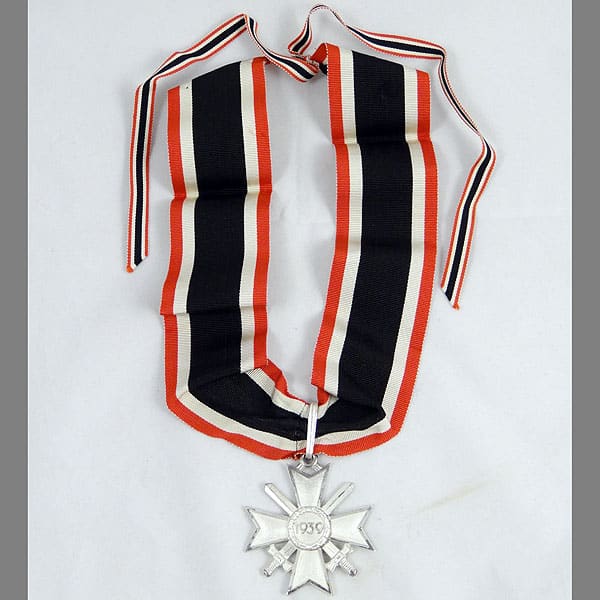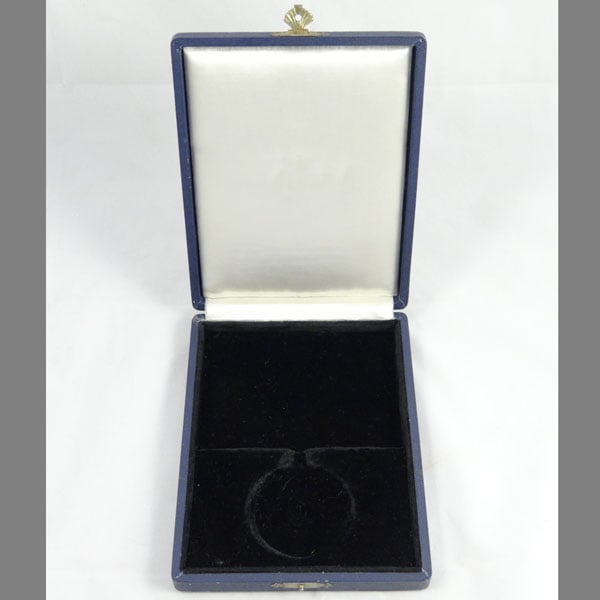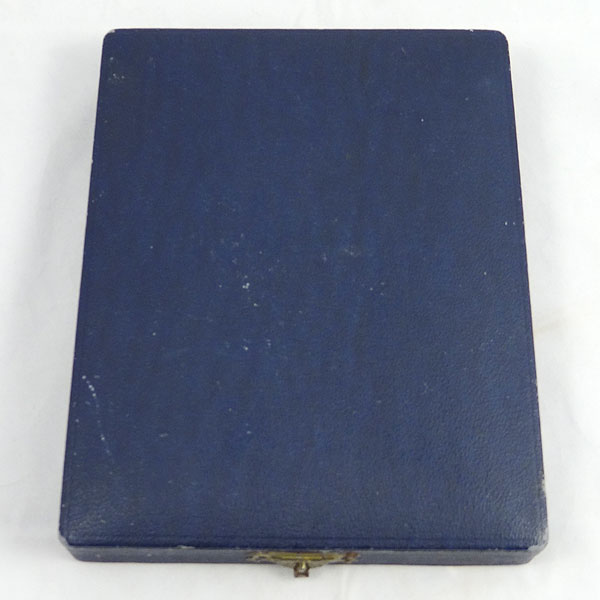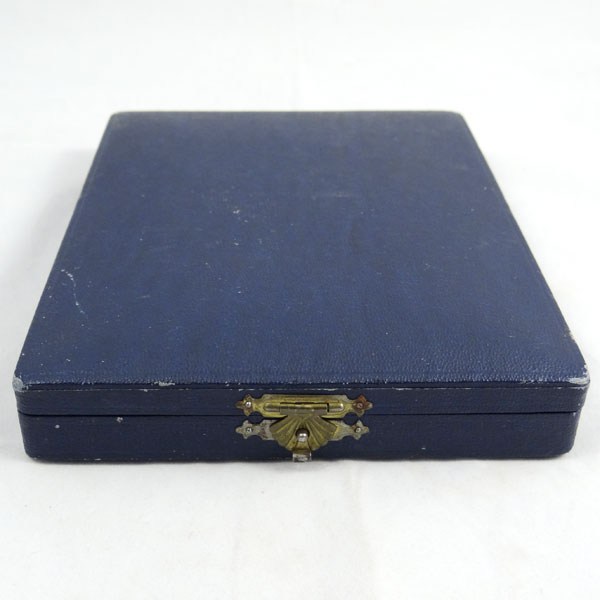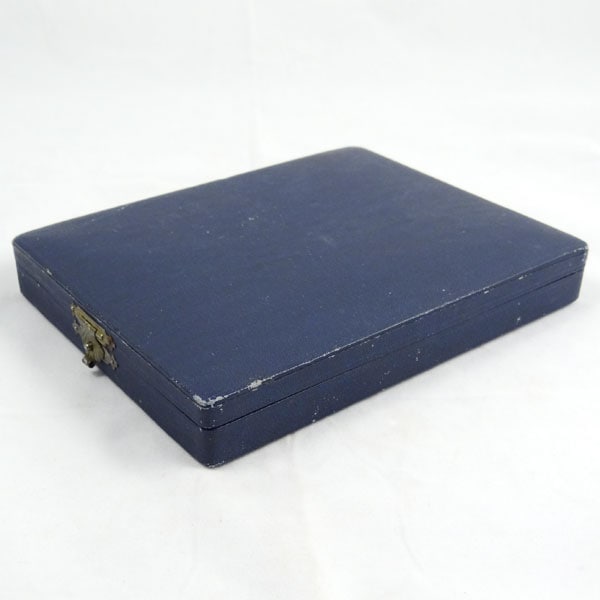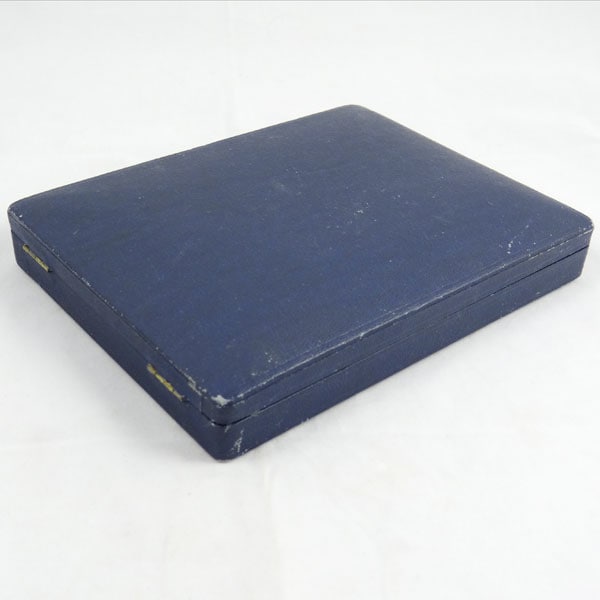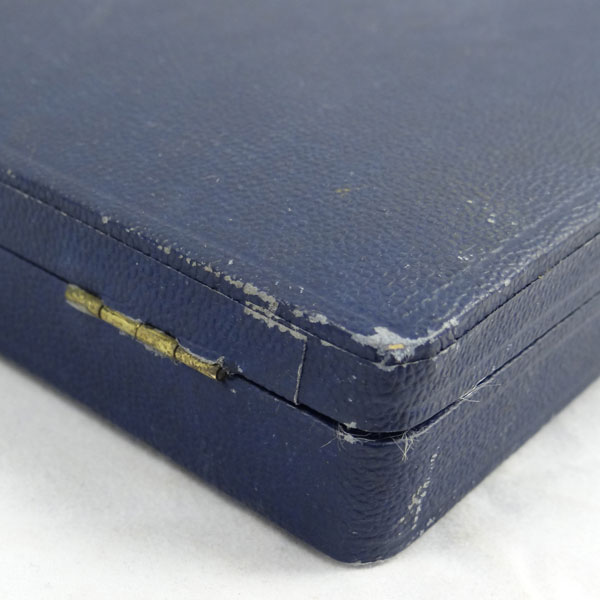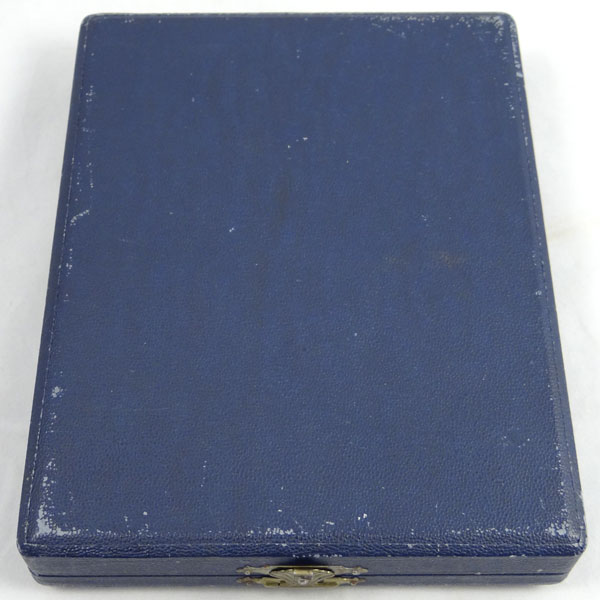 Price on Request
Here's a real beautiful (and extremely rare) find, a Deschler Knight's Cross of the War Merit Cross with the original issue case and ribbon.
The condition of this example is absolutely stunning! These crosses simply don't come around often, and when they do they're rarely in this nice a condition. The silvering throughout this cross is about 95%, with only small areas of loss. The die flaw in the "3" is very prominent (see photos), and the lower arm has the expected "1" stamped on one side, and "900" on the other.
The red, white and black Knight's Cross of the War Merit Cross ribbon is original to the award, as is the case. The ribbon is full-length, including the thinner extension ribbons. The case is in near mint condition, with only very minor exterior wear from both age and some modest handling. The hinge movement is smooth yet solid, and the clasp on the lid aligns perfectly with the pin on the body for a nice even and secure closure.