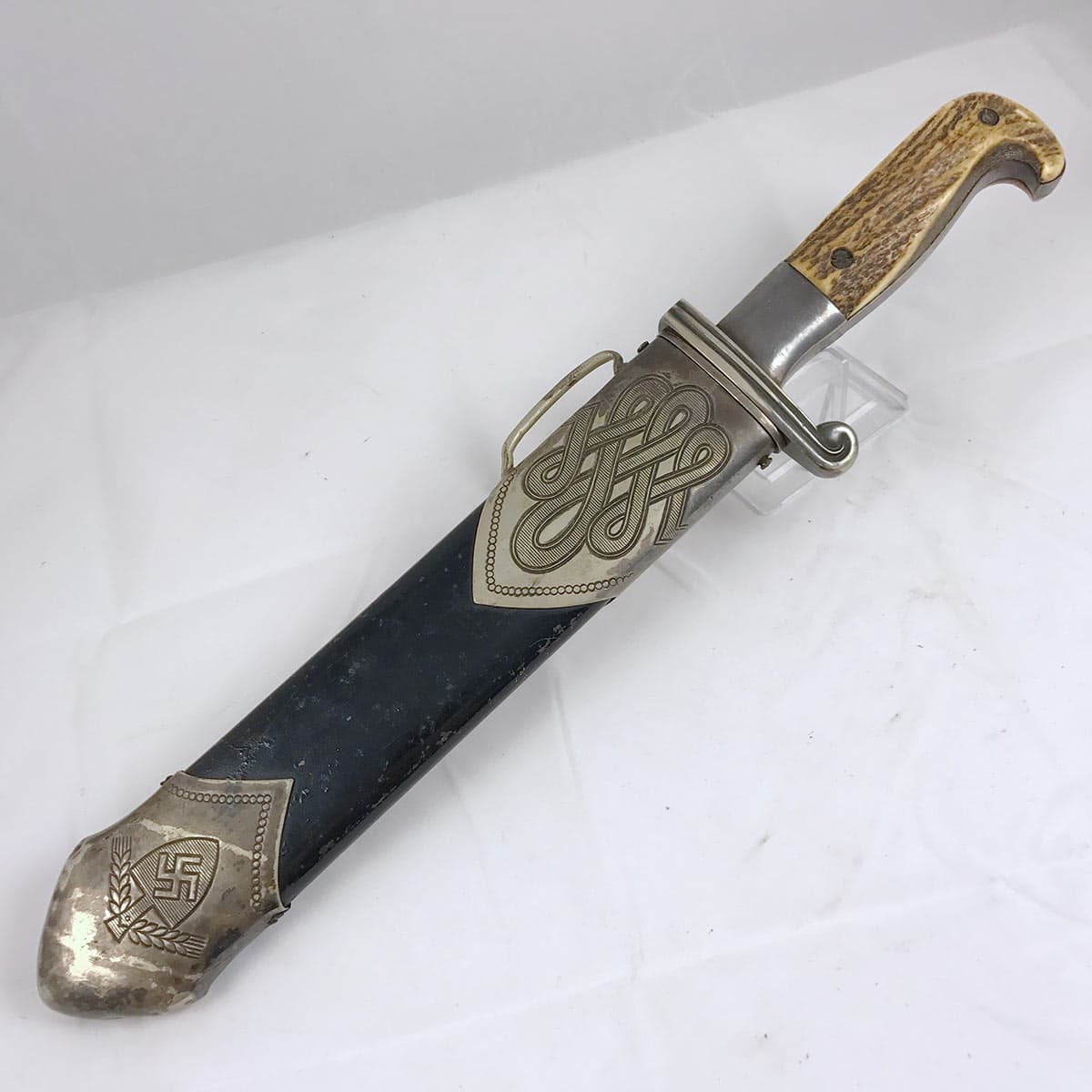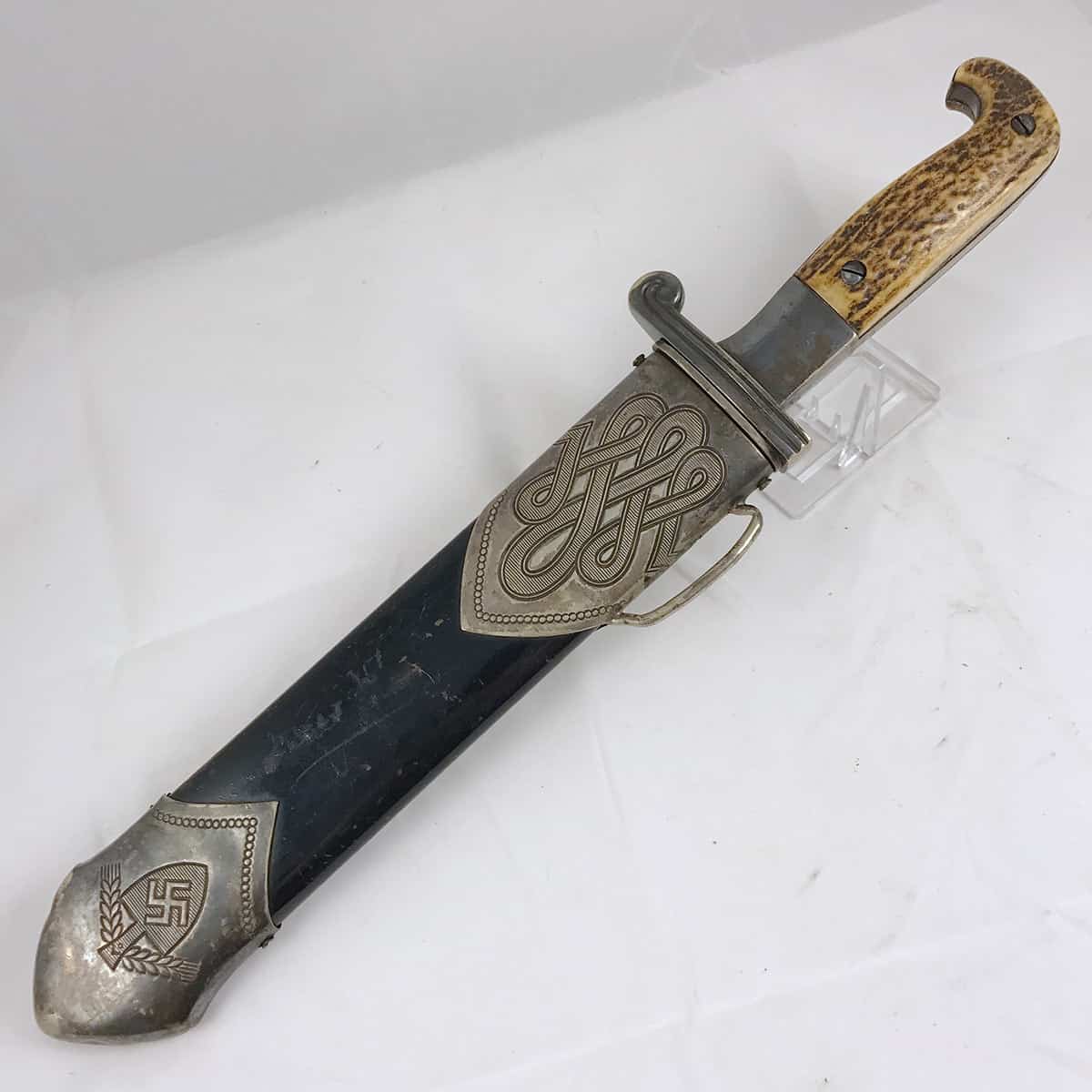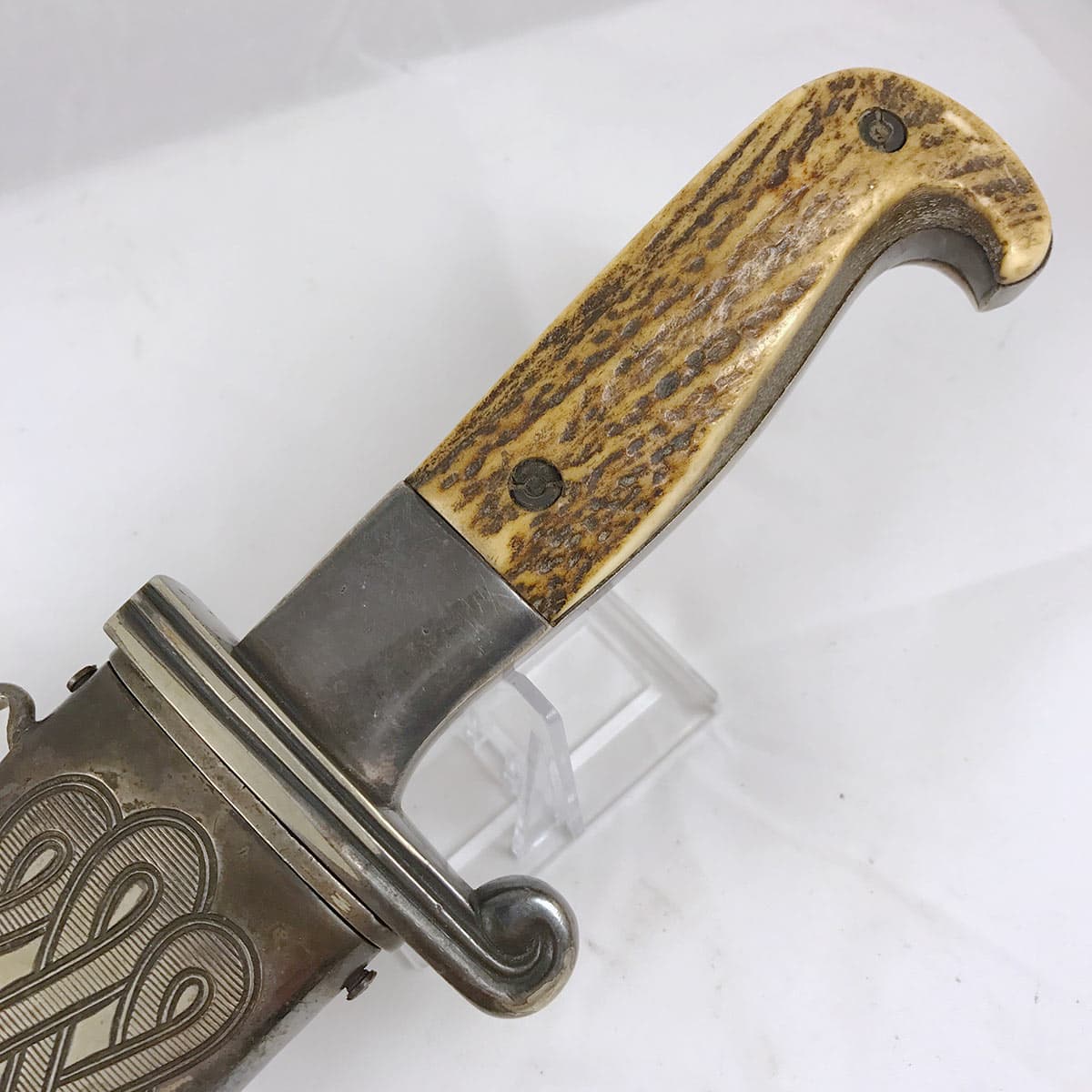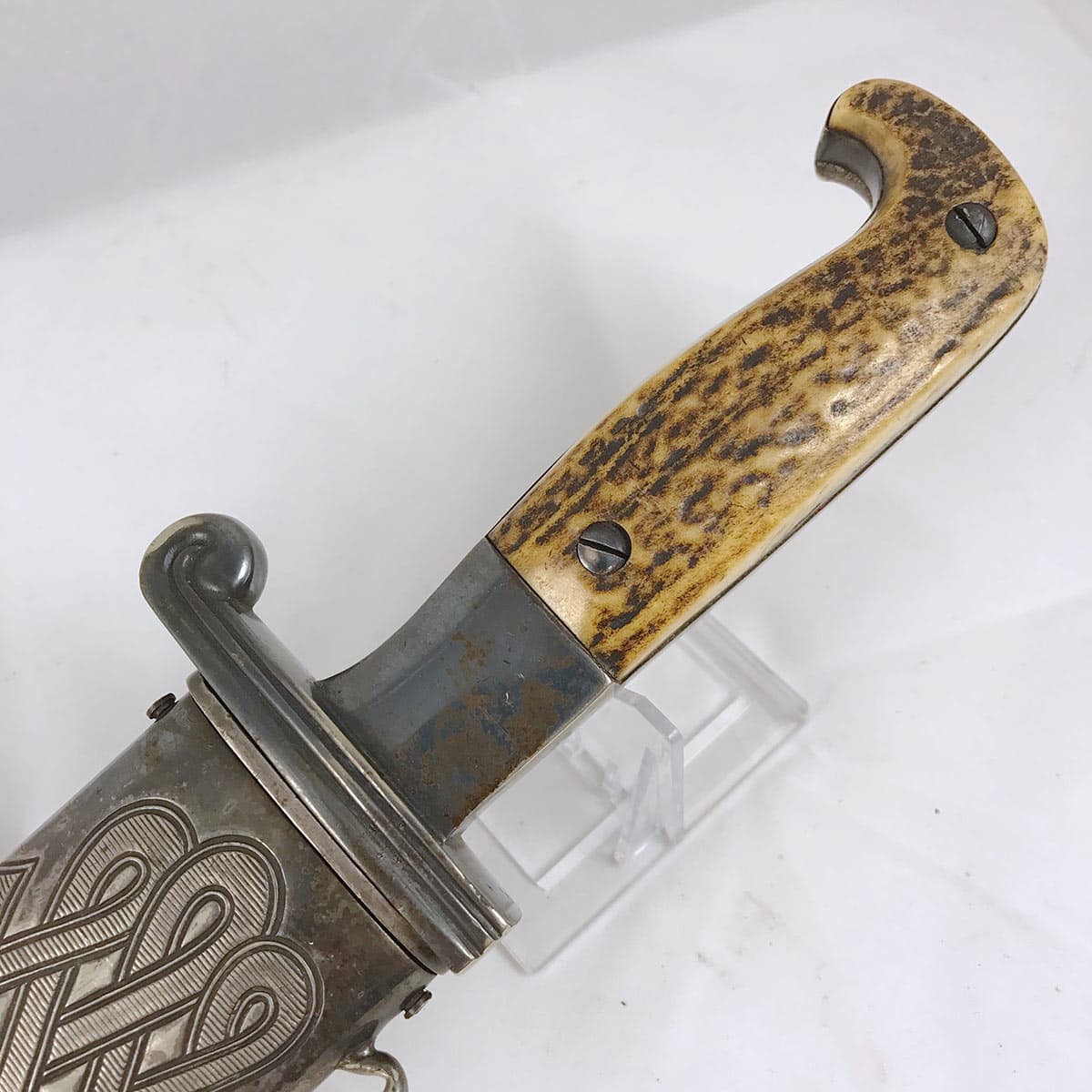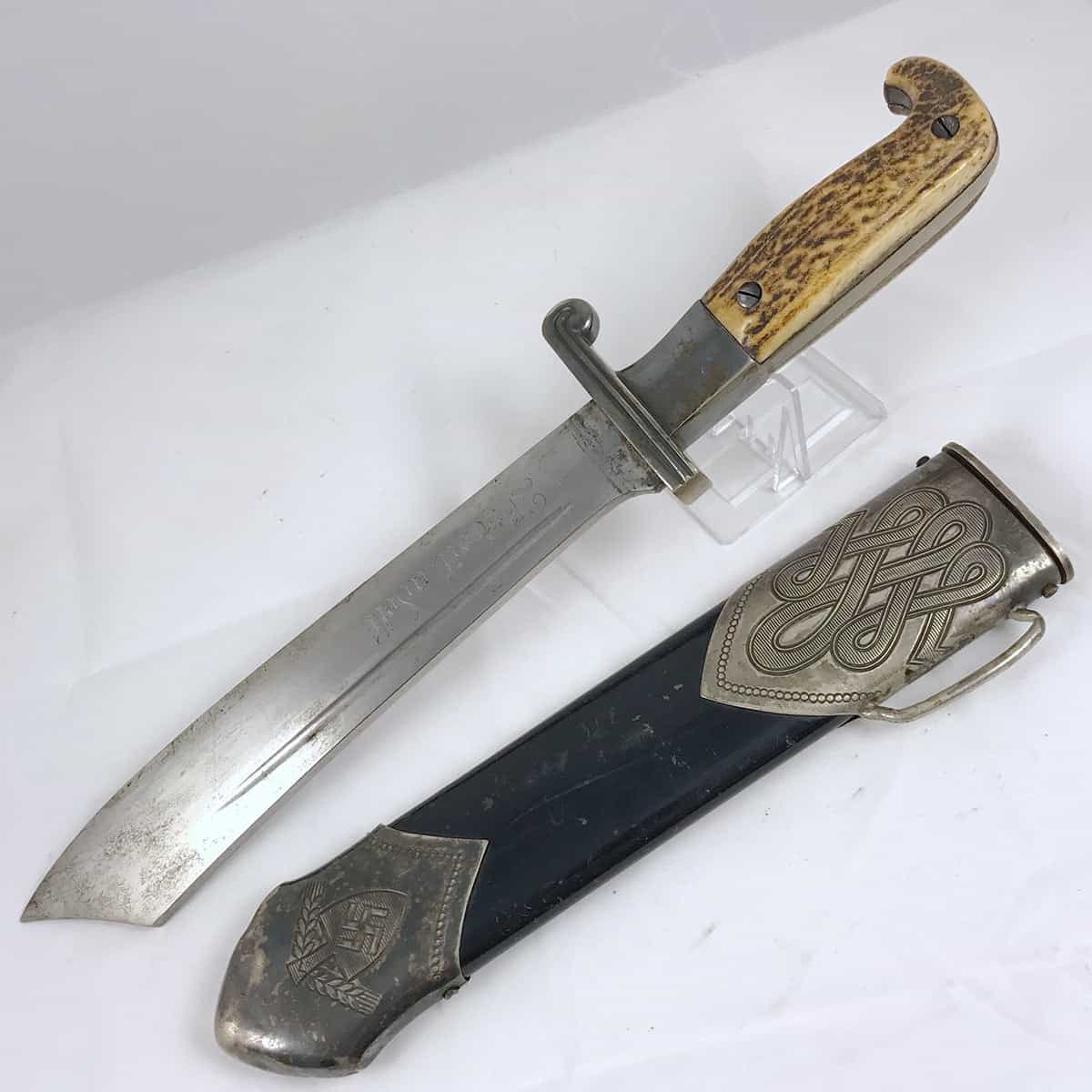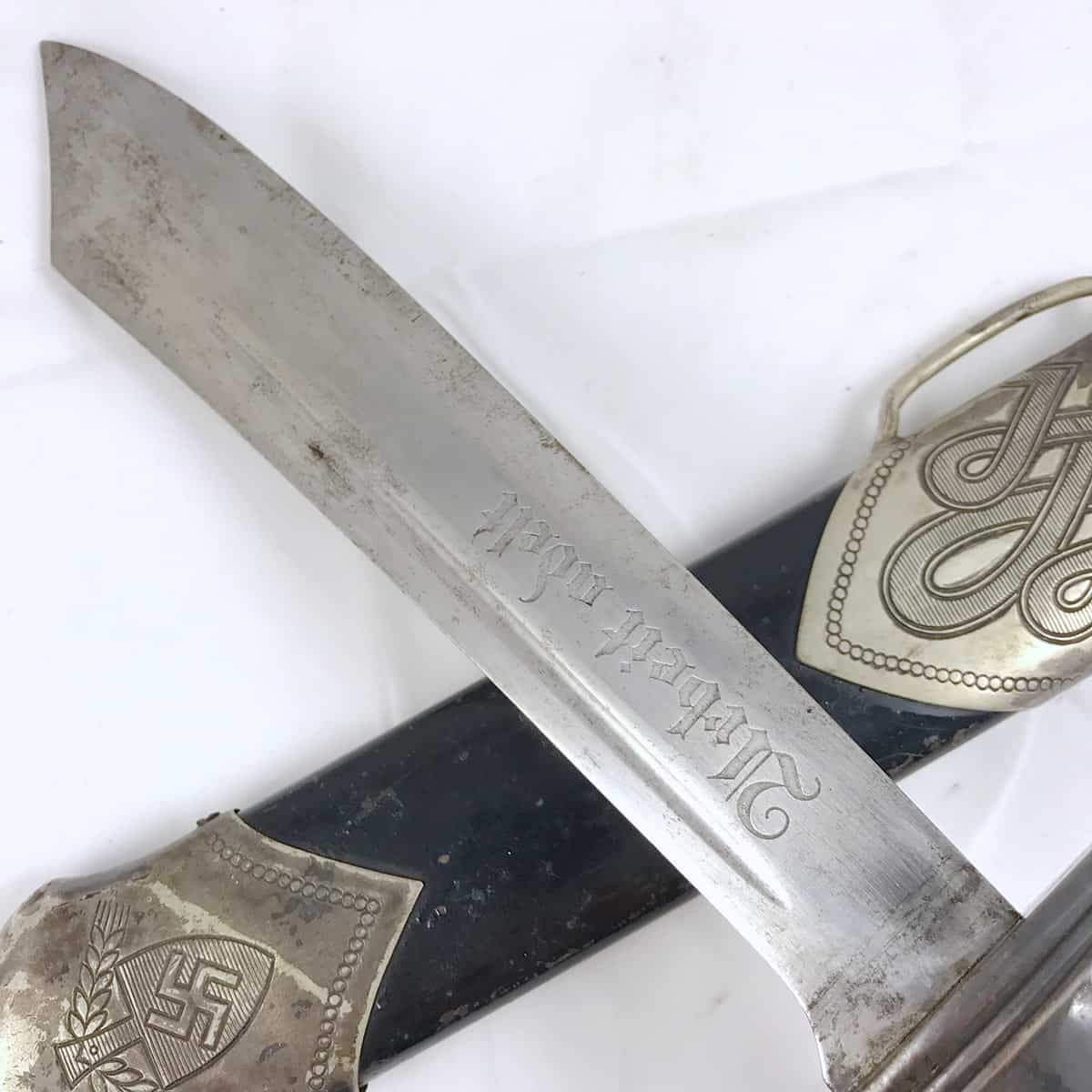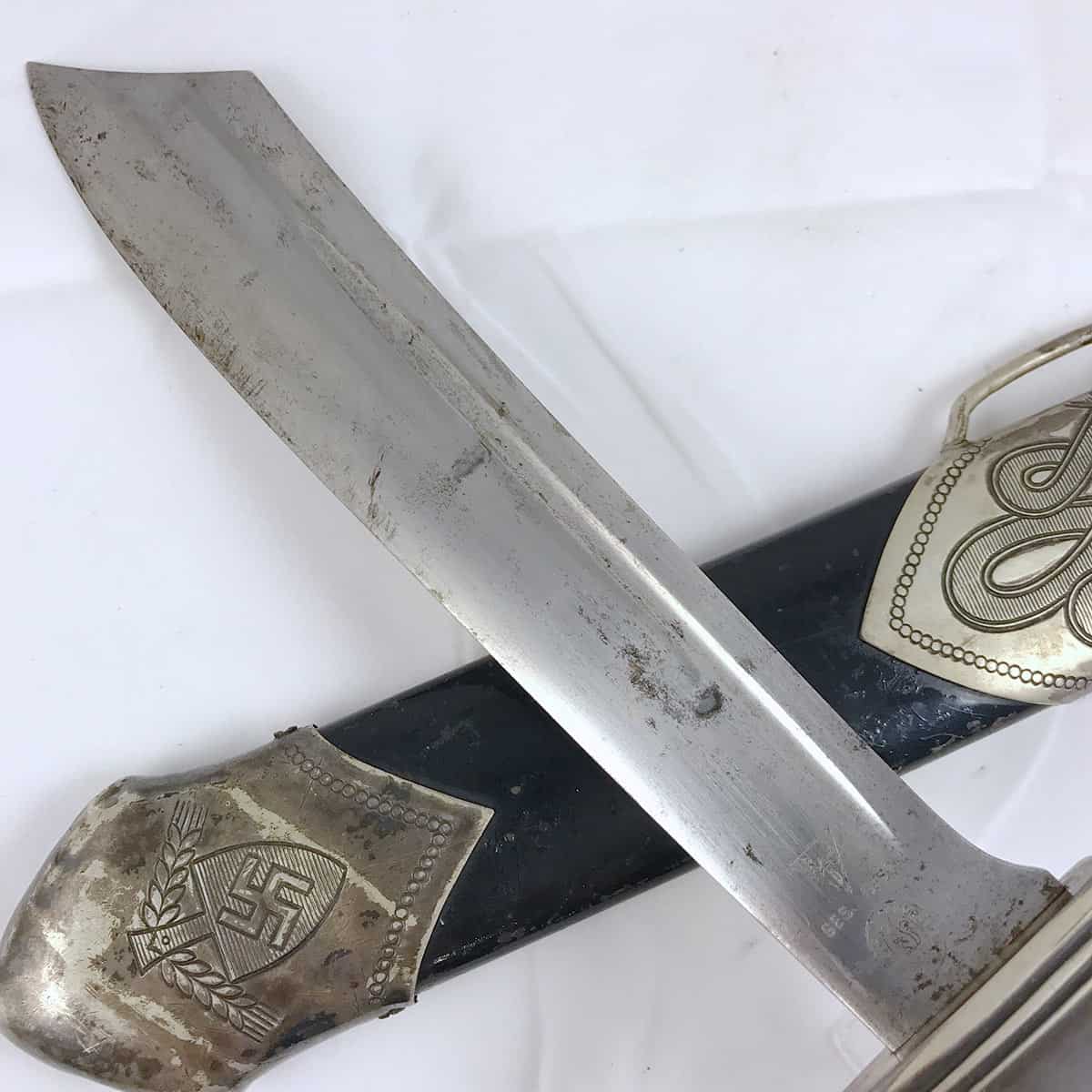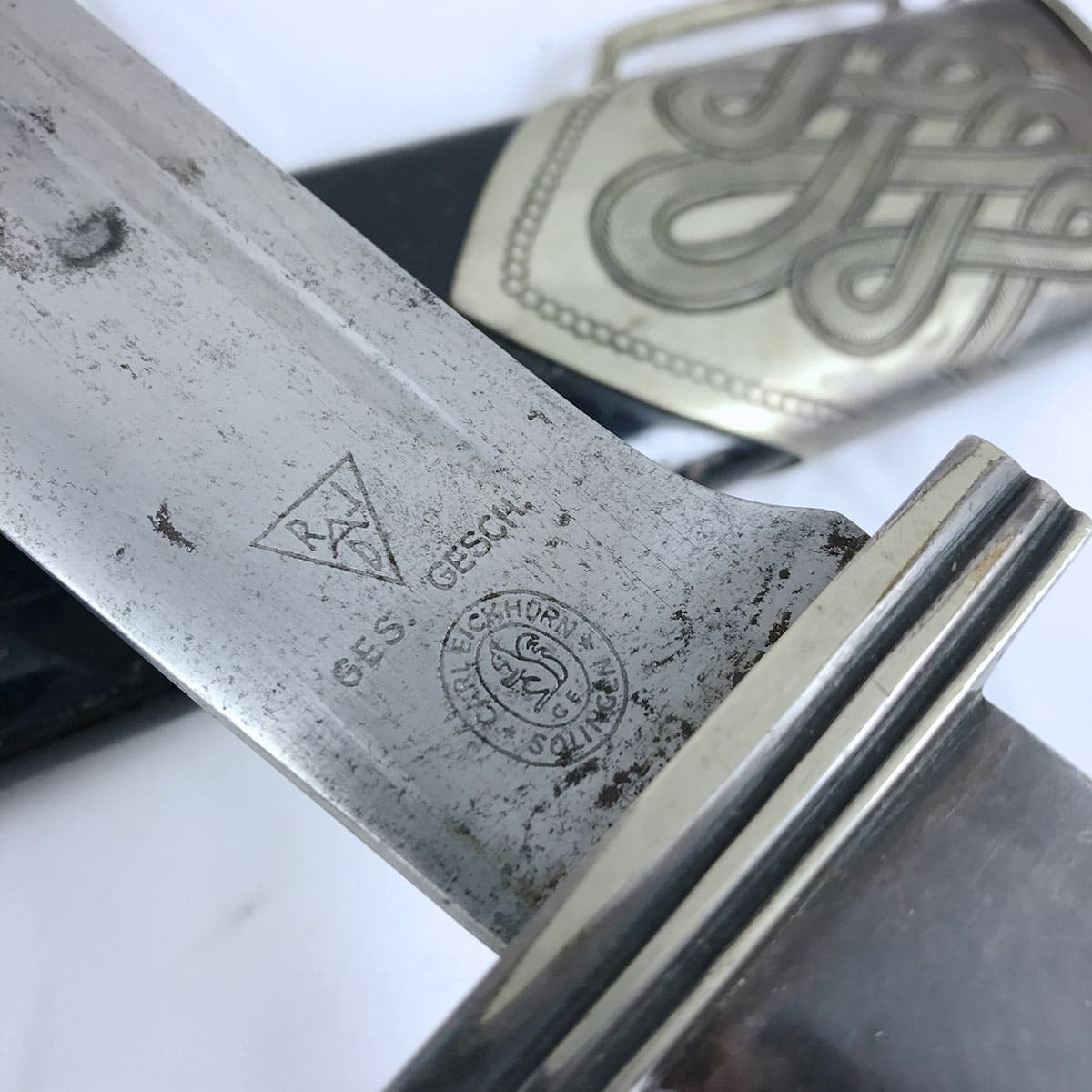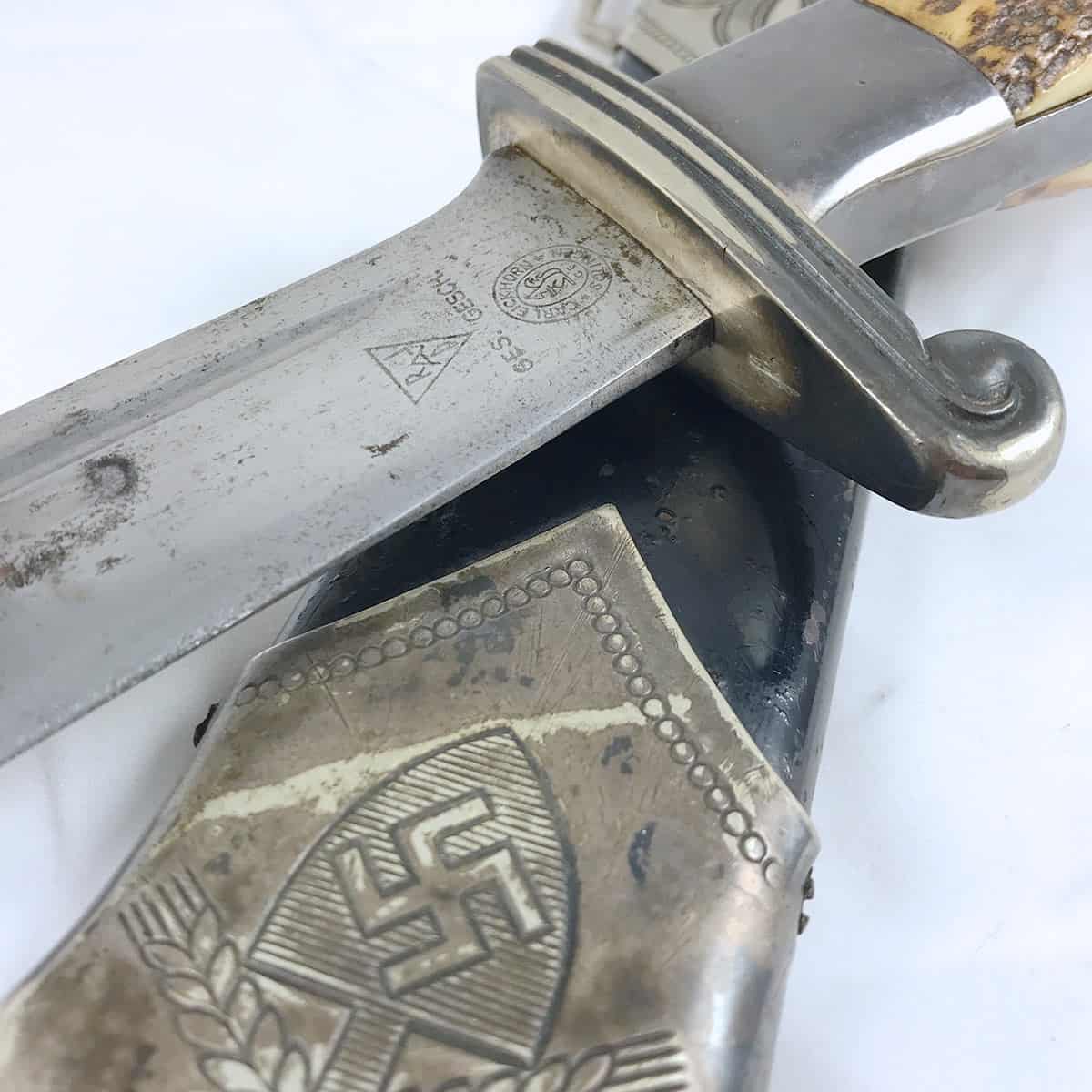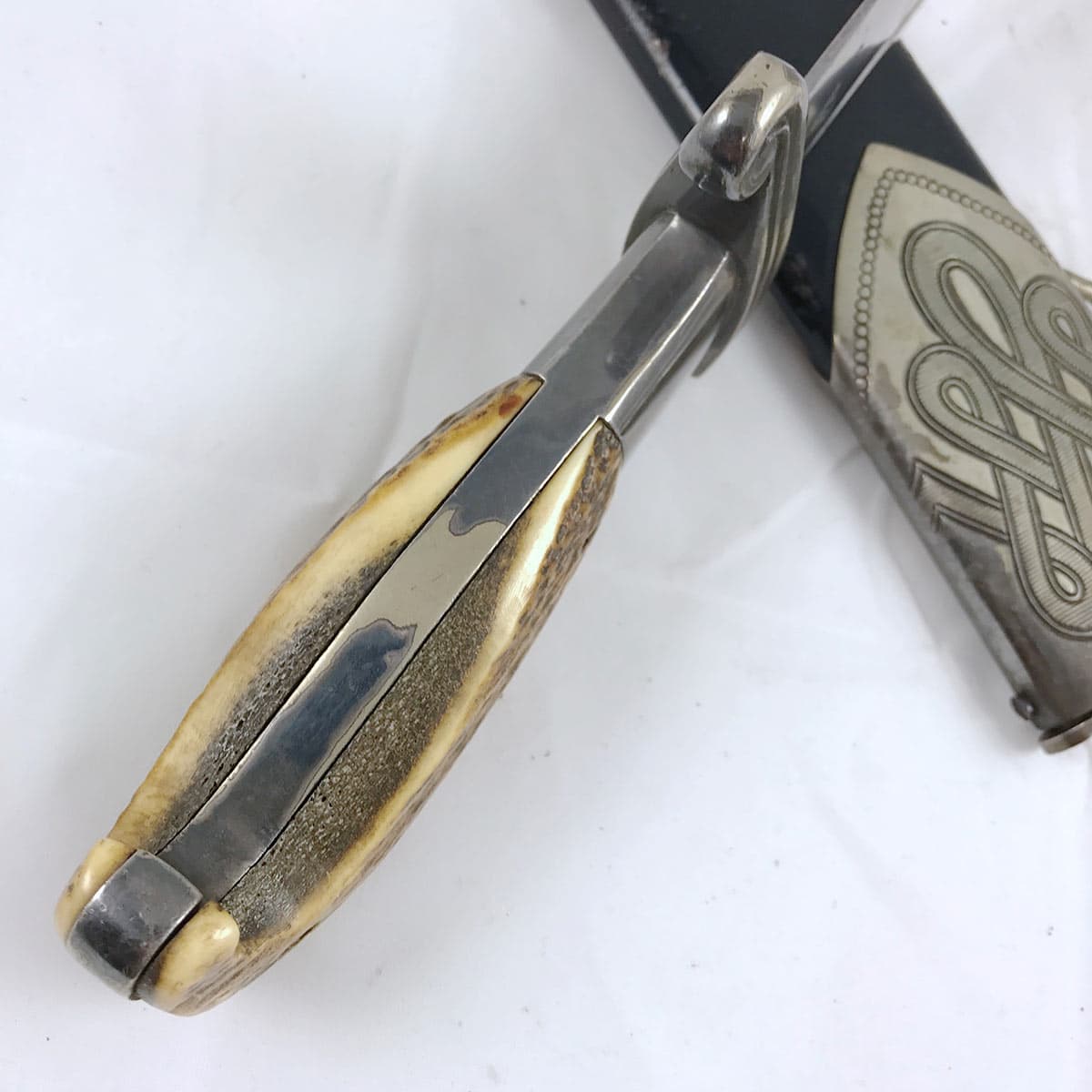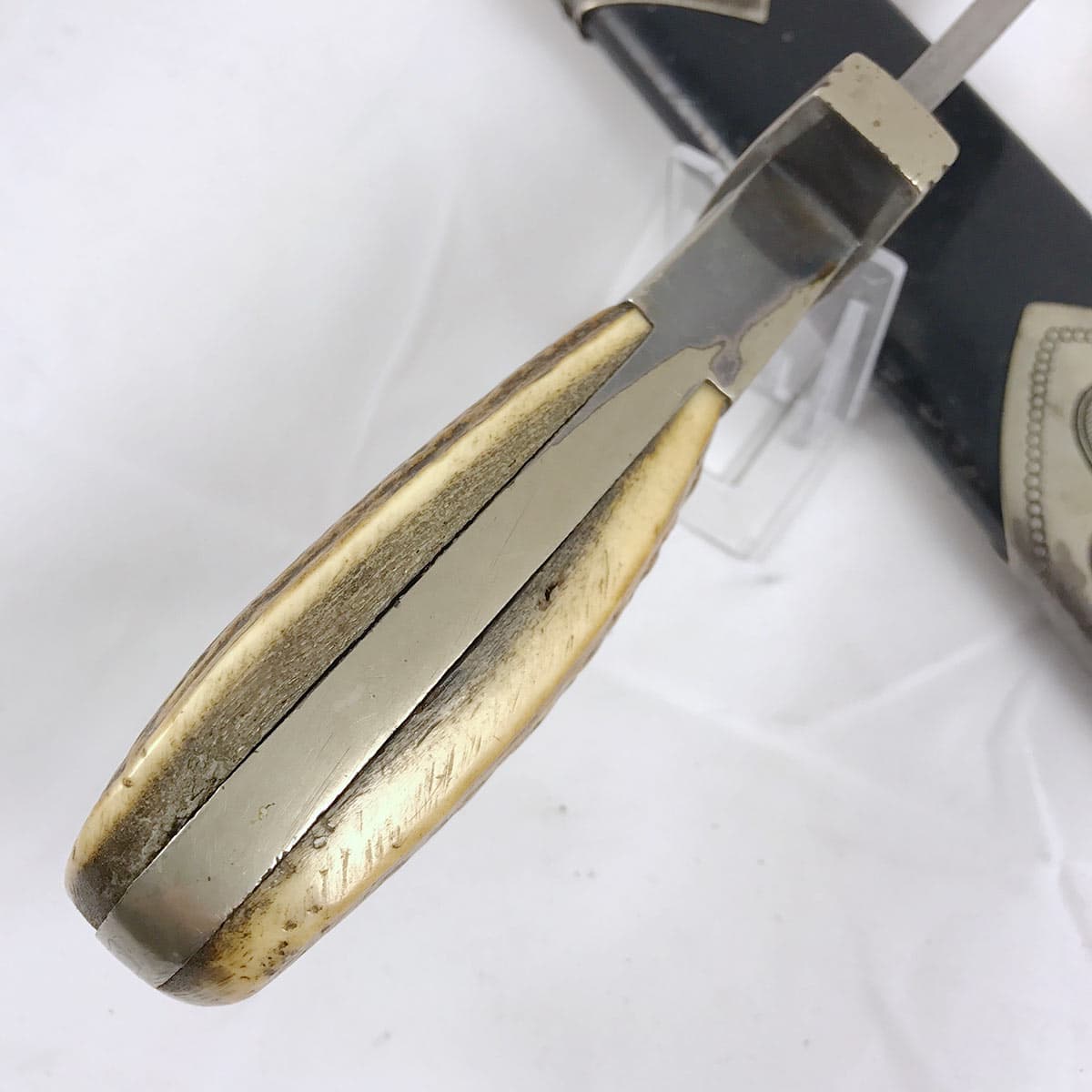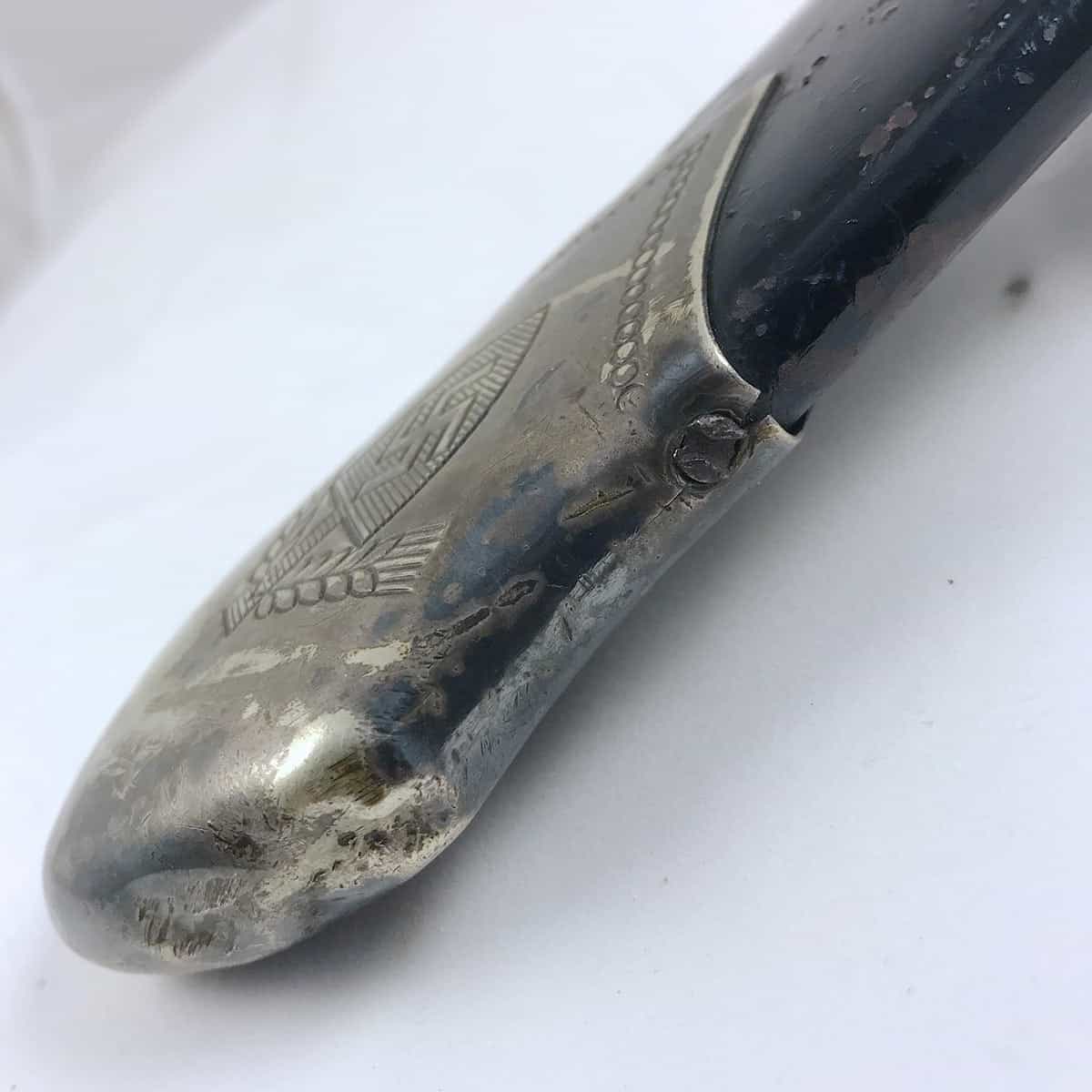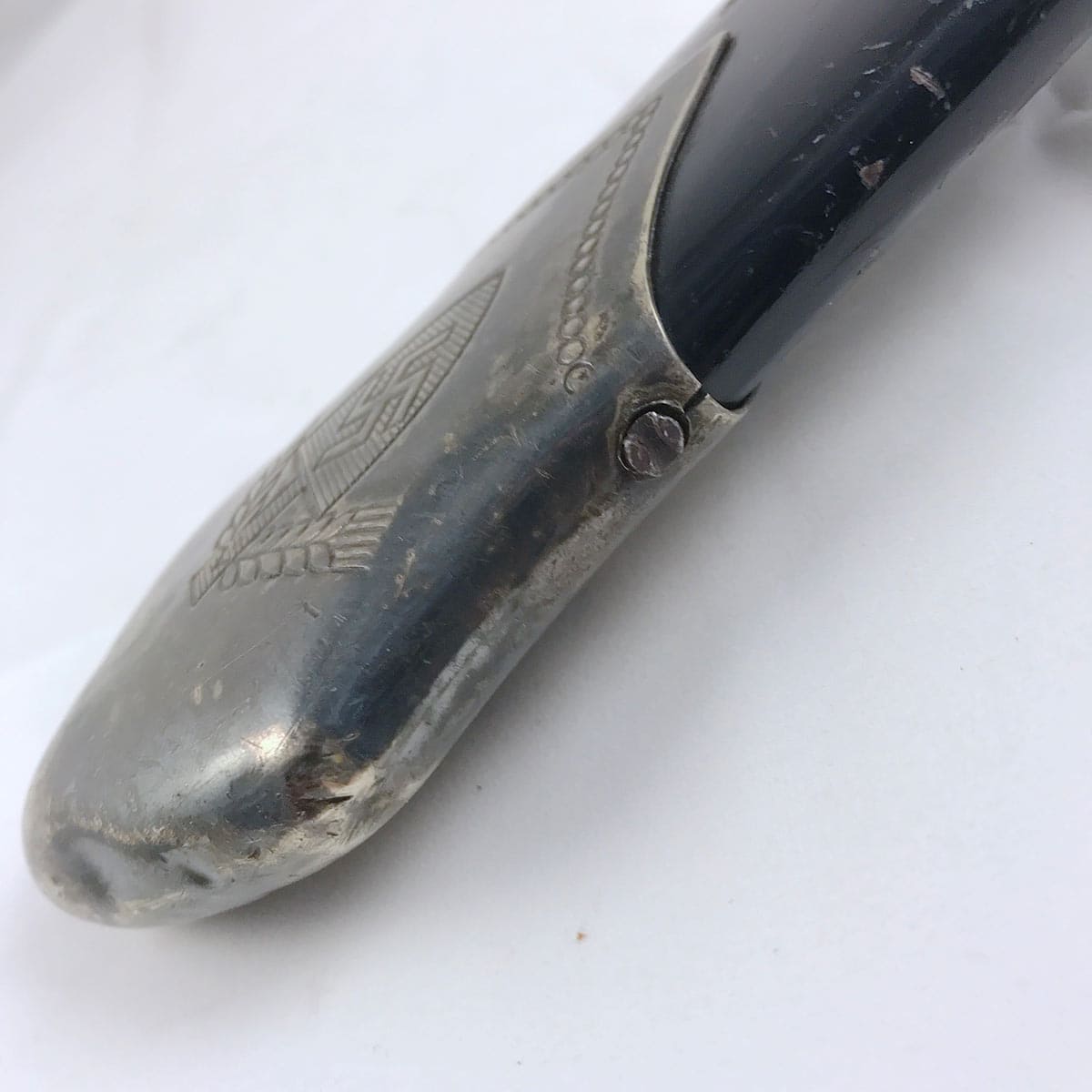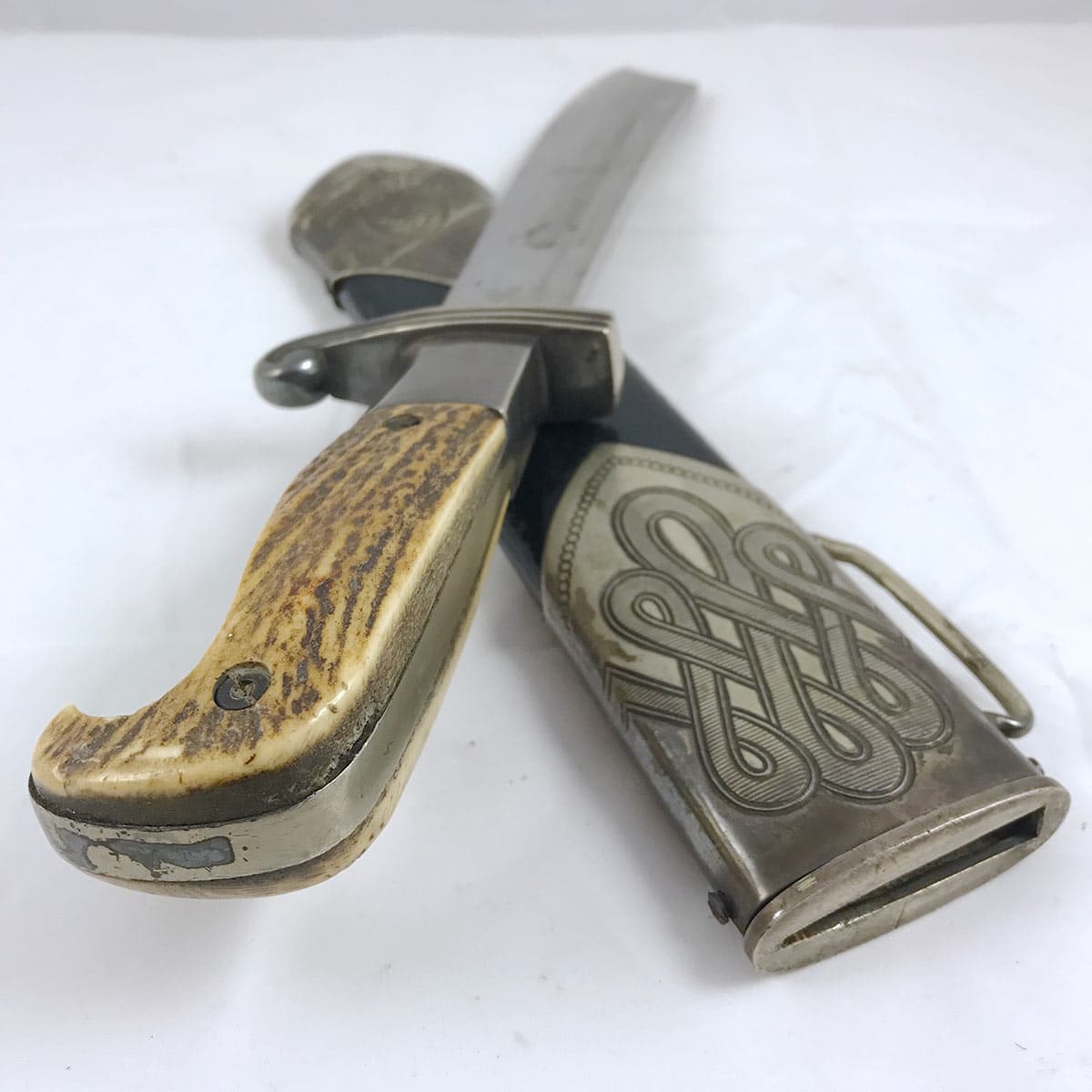 Here we have a very desirable early production Full Stag RAD EM Hewer by Carl Eickhorn. These full stag grips are becoming much harder to find as the years pass!
The hilt has a nice deep gray patina with spots of silver peeking through in areas, but overall there is very little wear. The two full stag grip plates are beefier than those typically encountered, which makes this one all the more attractive! See the photos where we show a side profile view and you'll see what we mean. The two screws that retain the plates, along with their spanner nuts, have the same deep gray age patina, and show absolutely no signs of ever having been tampered with.
The blades on these hewers are almost never pristine, and this is no exception. While it isn't perfect, the condition is fair for such a hewer, showing some oxidation spotting throughout, but no nicks or chips, and there has been no sharpening, polishing or buffing done to the blade.
The scabbard paint is about 98%, and all original (not a repaint like we sometimes see with these). The scabbard fittings also have a nice deep patination, with a little more silver splashing around the surfaces than we see on the hilt, which is normal. The hanger rail is a bit bent, but we opted not to straighten it. We typically do not mess with our daggers, but instead sell them as-is, leaving any modifications, fixes or refurbishing up to the buyer if they choose to do so. The tip fittings has several impact dings (see photos), and appears to have been tampered with at some point as both screws are chewed. Whether this happened wartime or post war is anyone's guess. The throat fitting also appears to have been tampered with (the screws), as they are slightly chewed as well. This may have been an attempt to remove the fittings in order to repaint the scabbard, but thankfully that mission was not accomplished since the scabbard paint remains original.
Despite the few flaws, which most all of these hewers have to varying degrees, and is reflected in the price, this is a rare find and a must have in any collection where one is seeking the harder to come by examples.