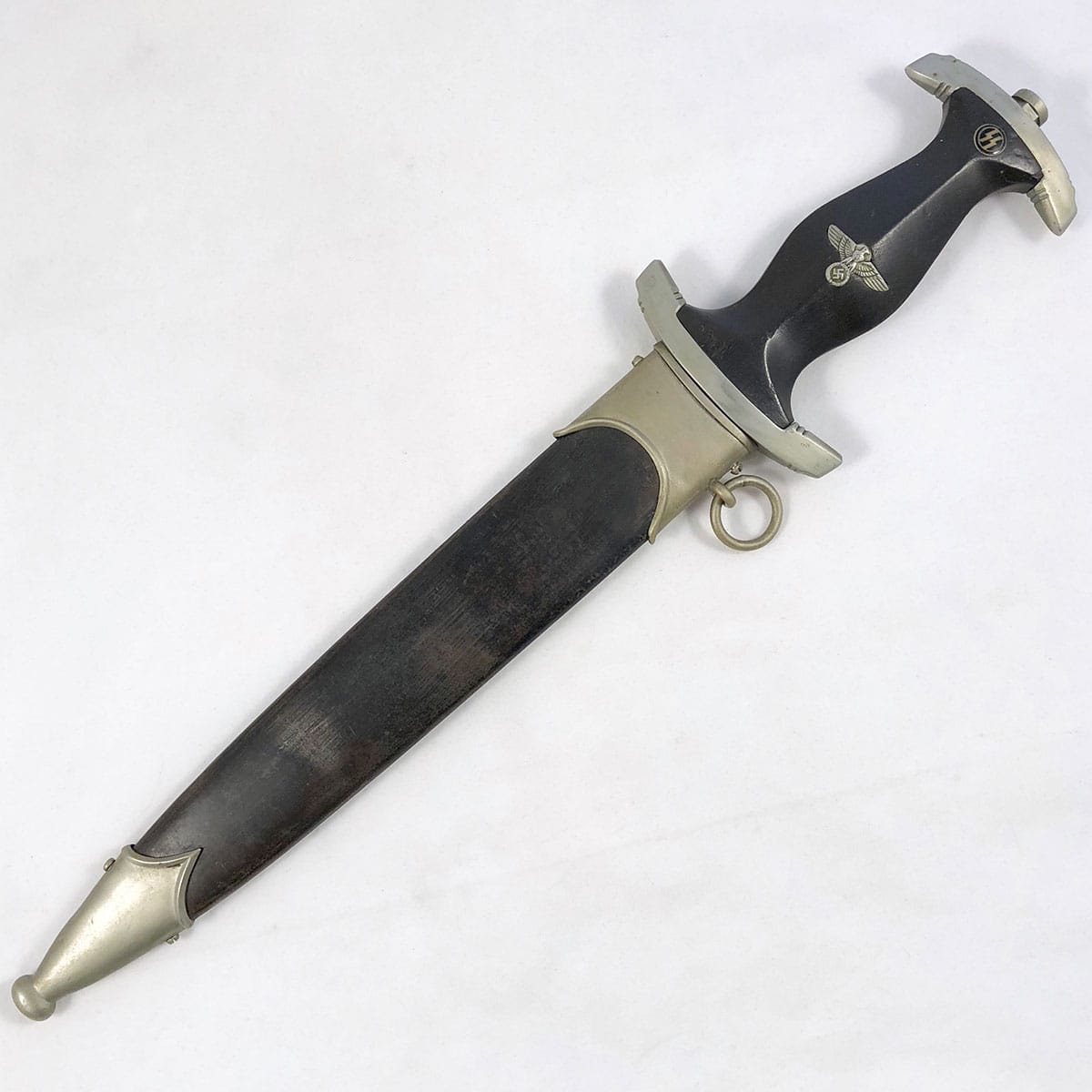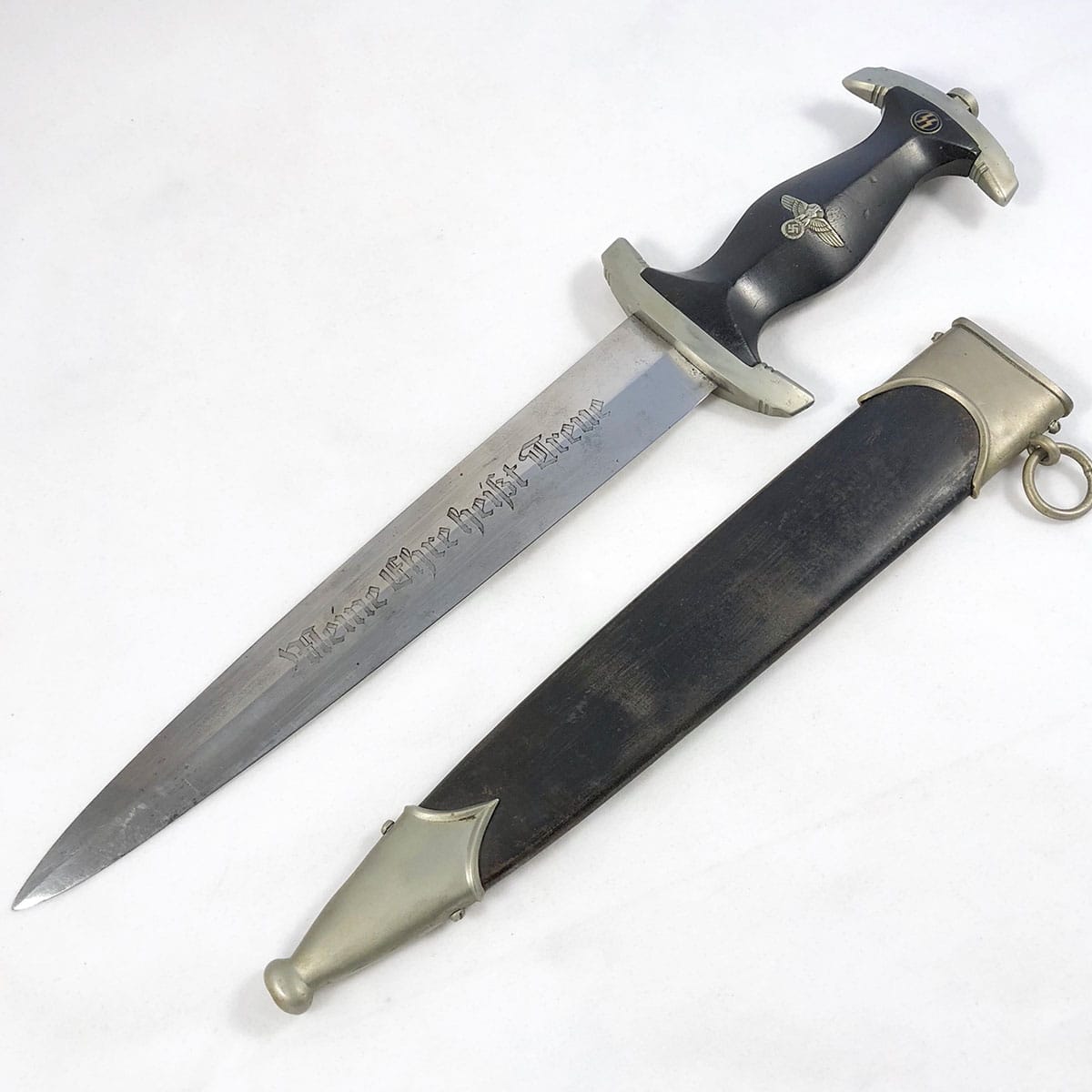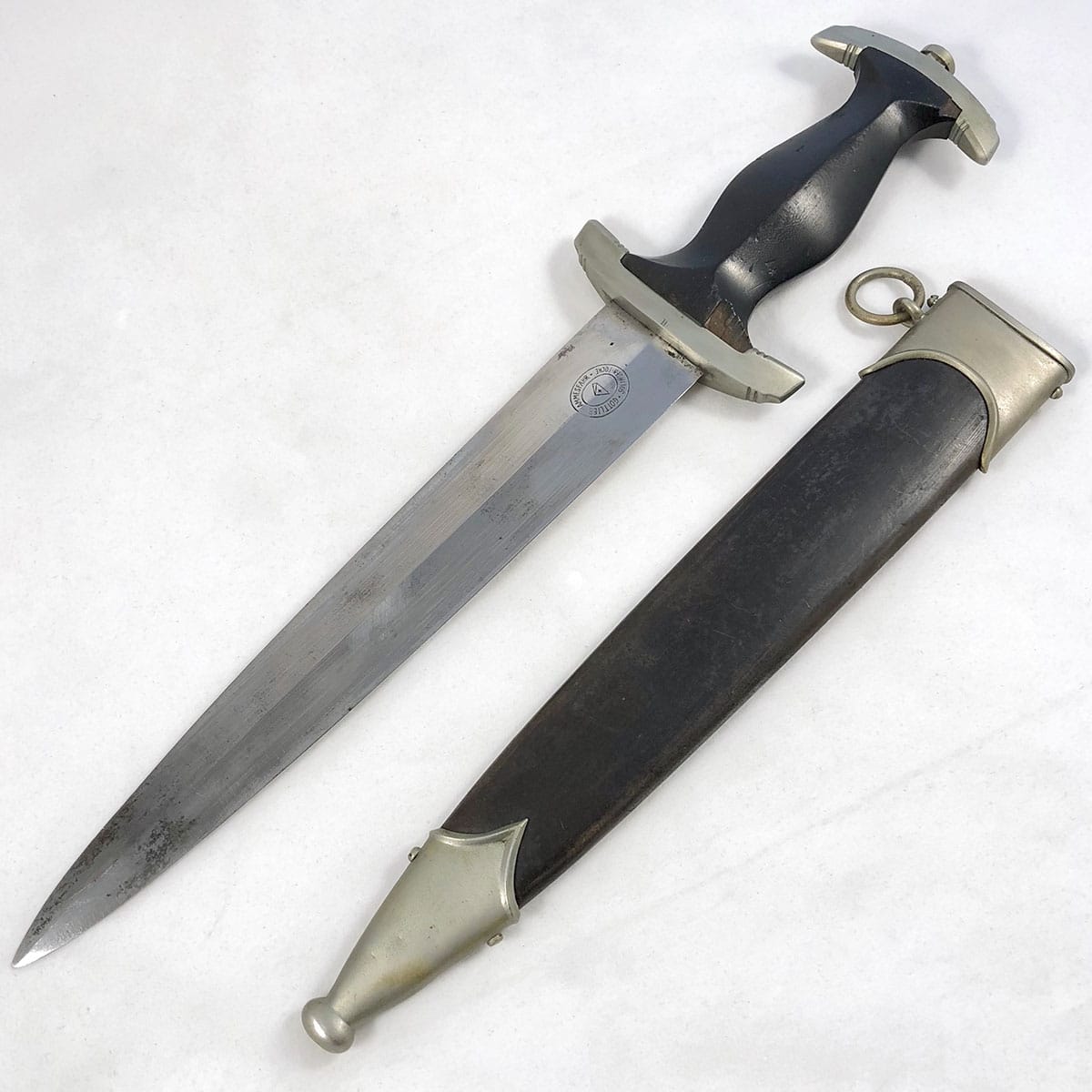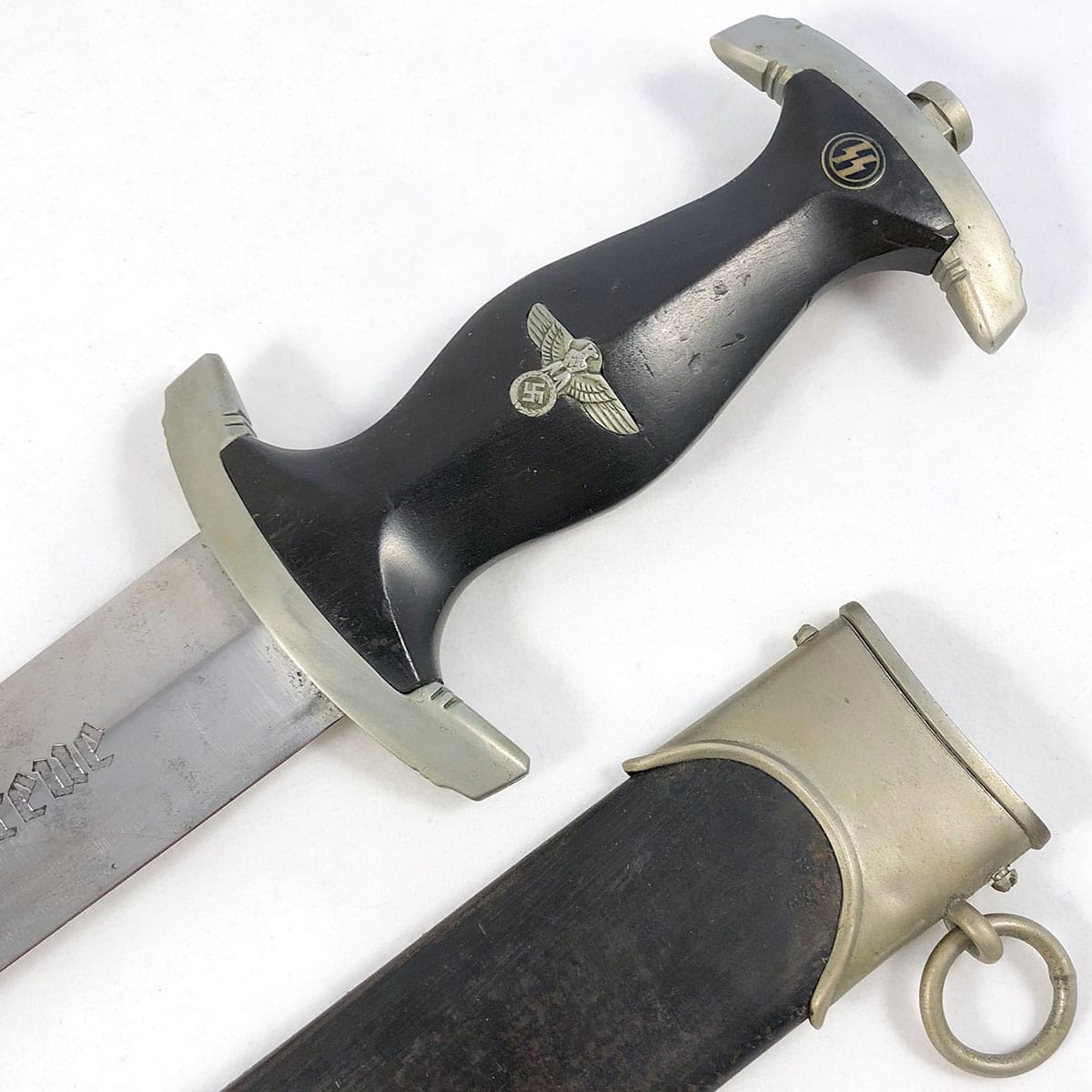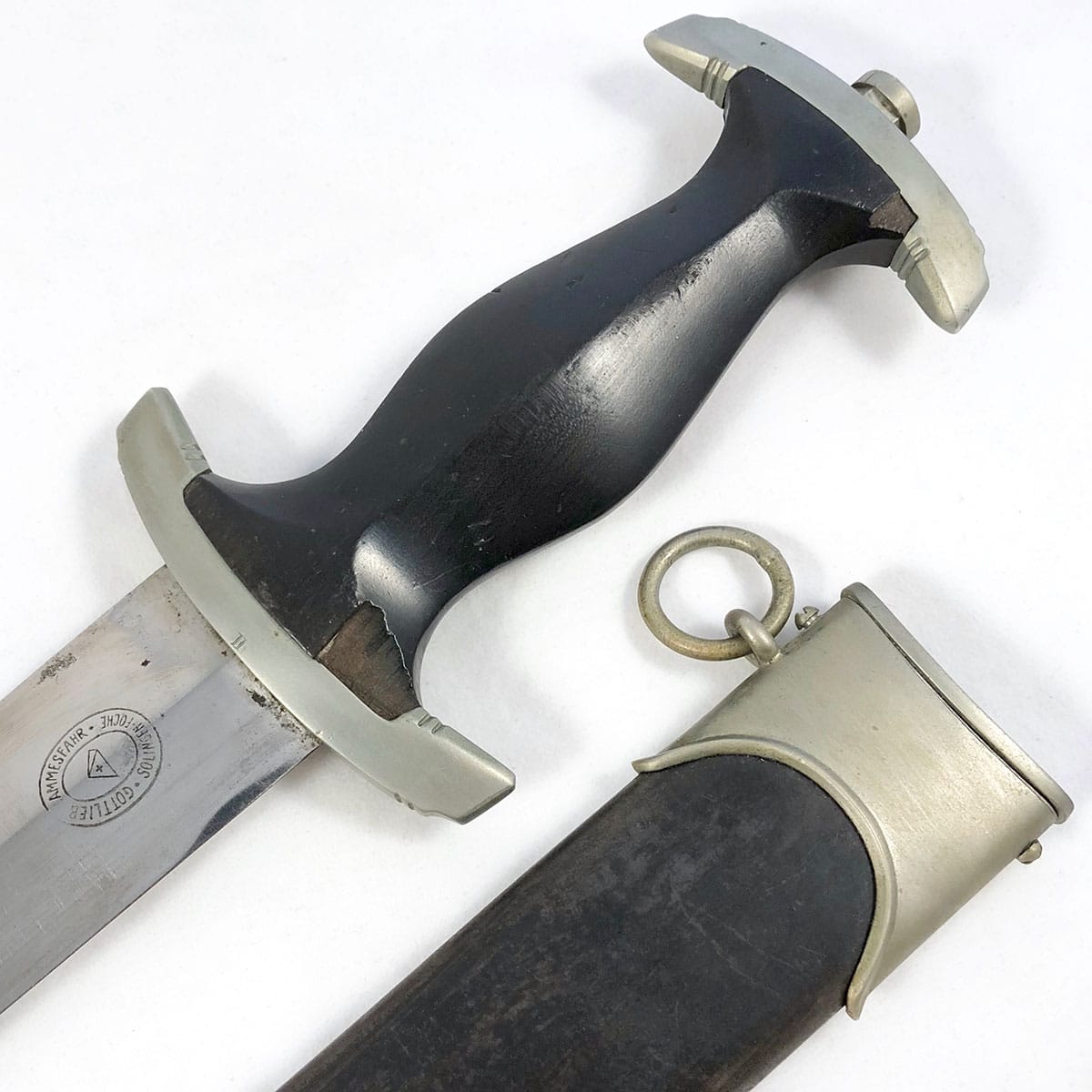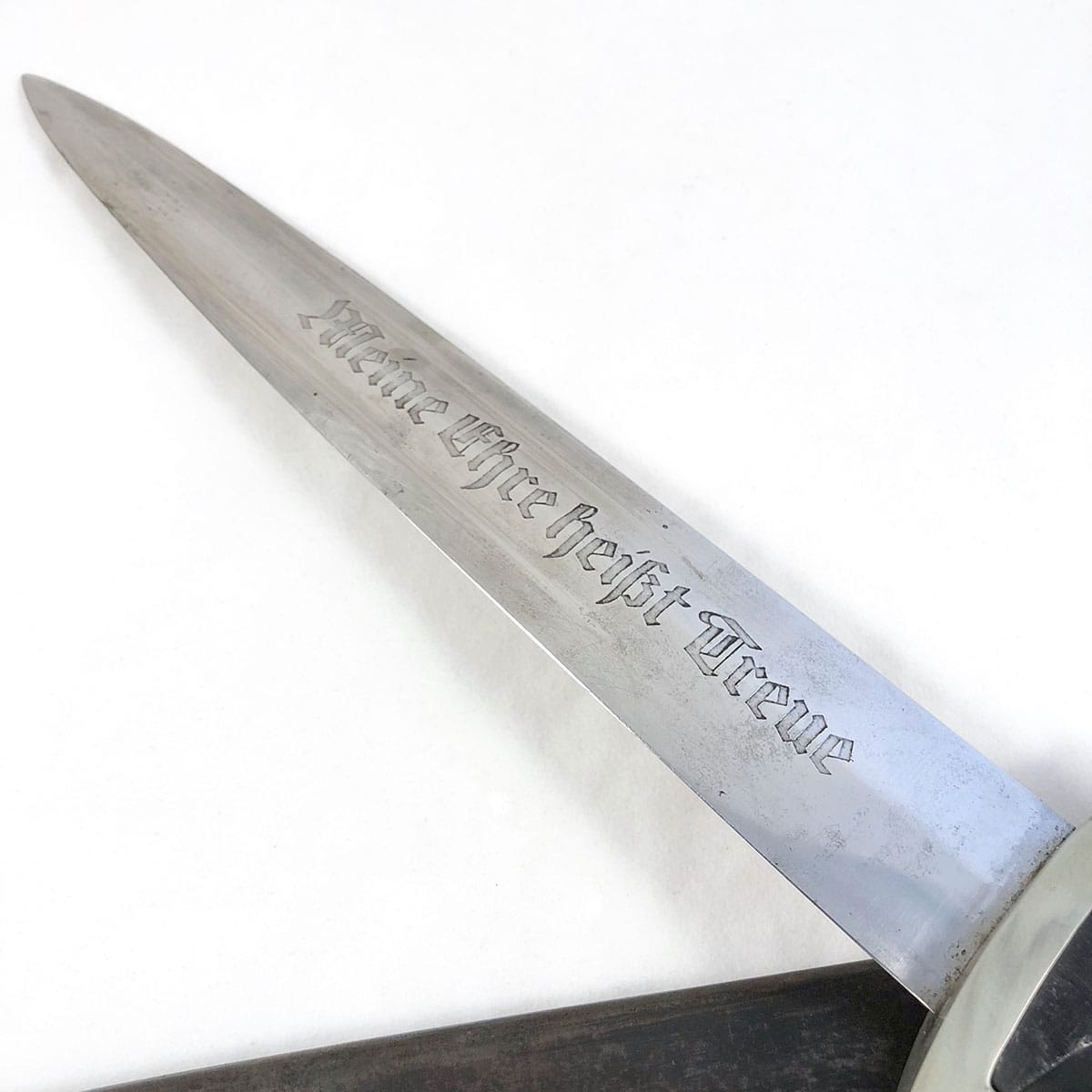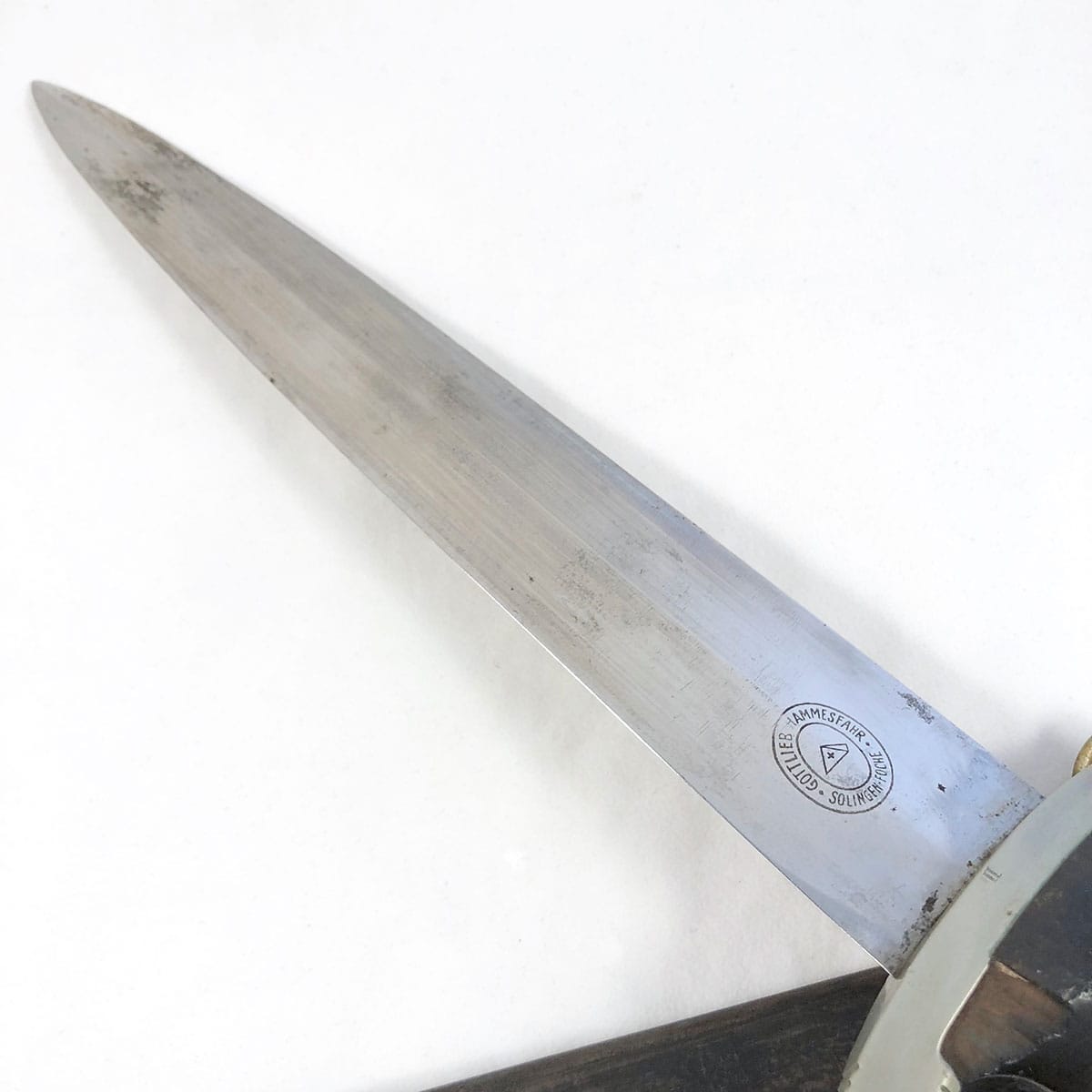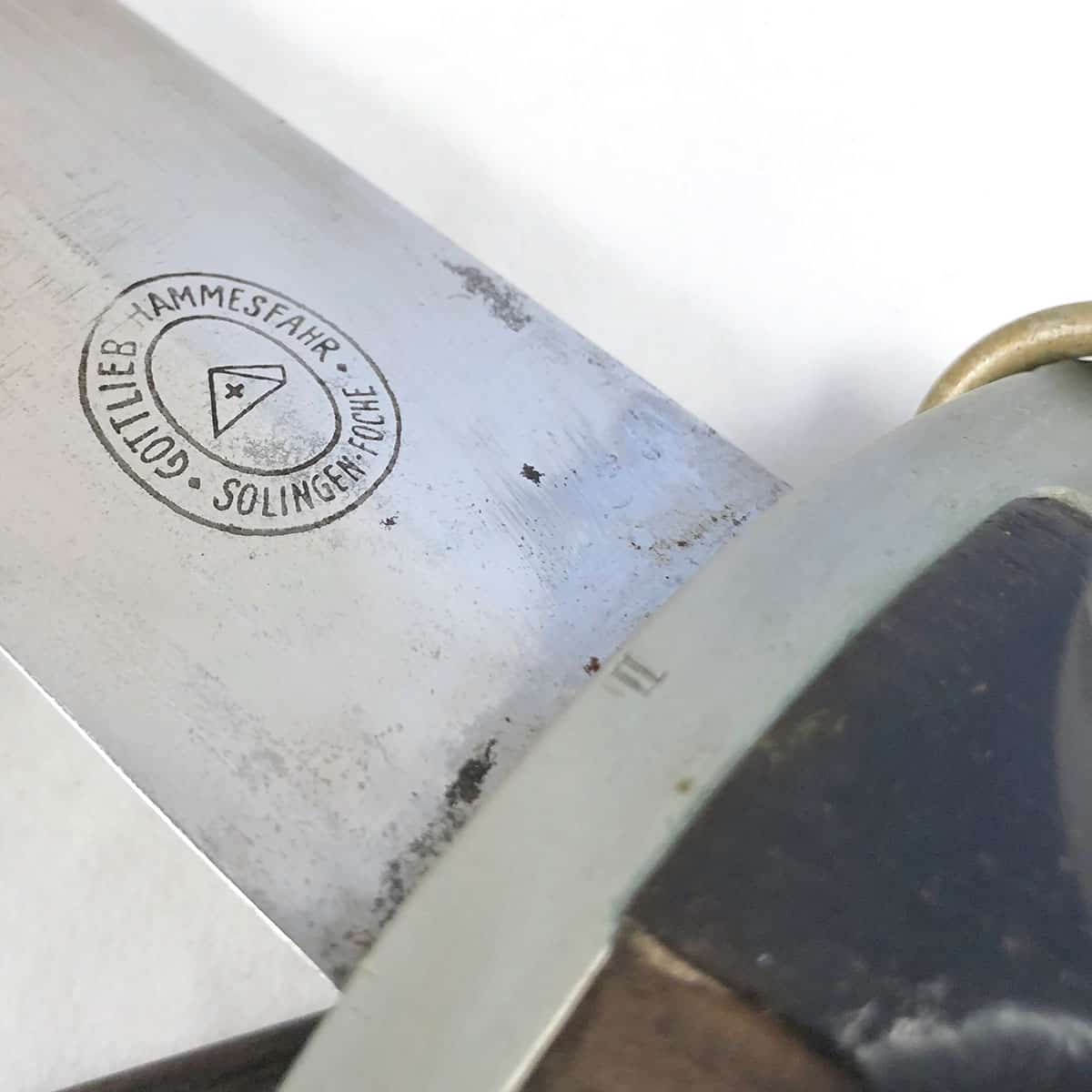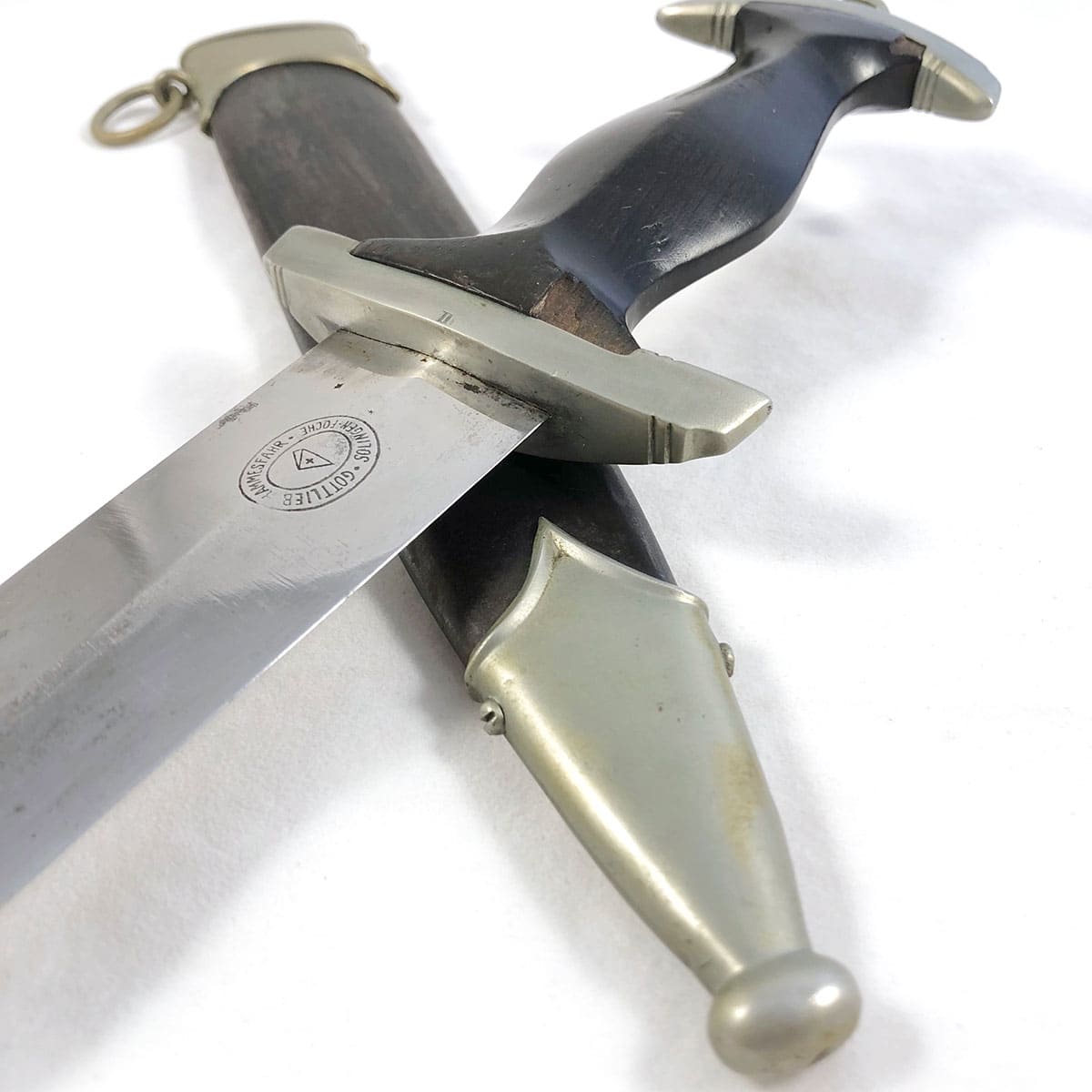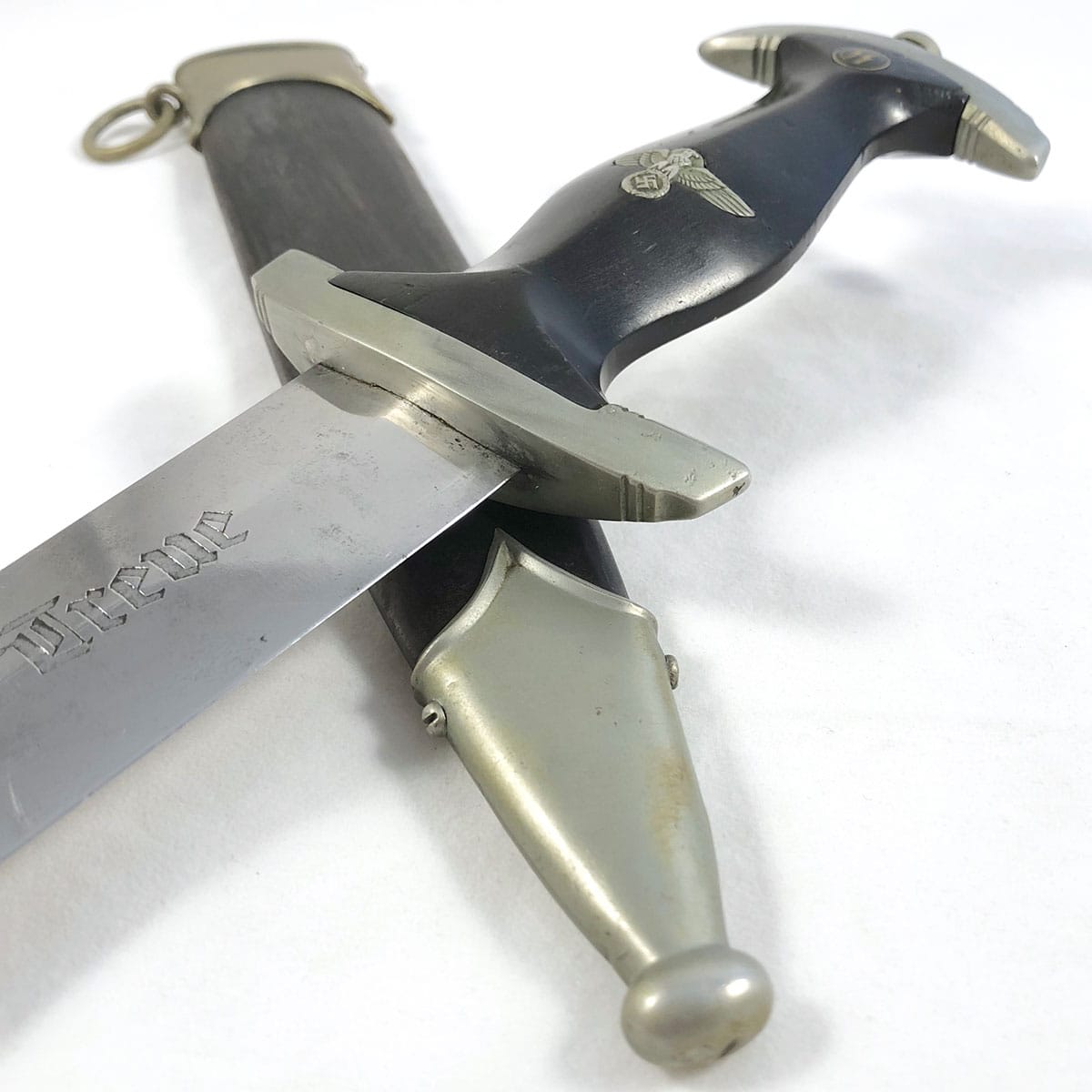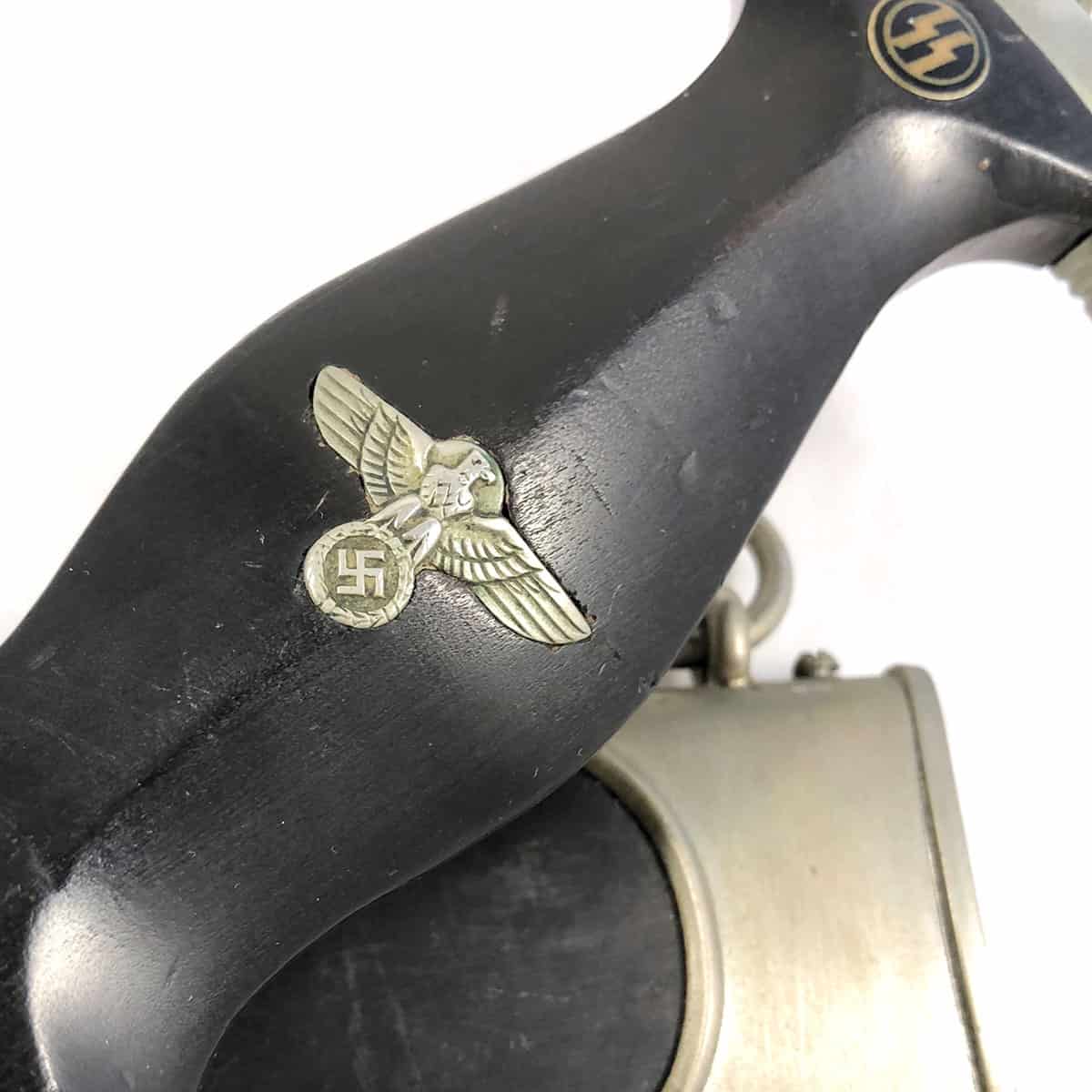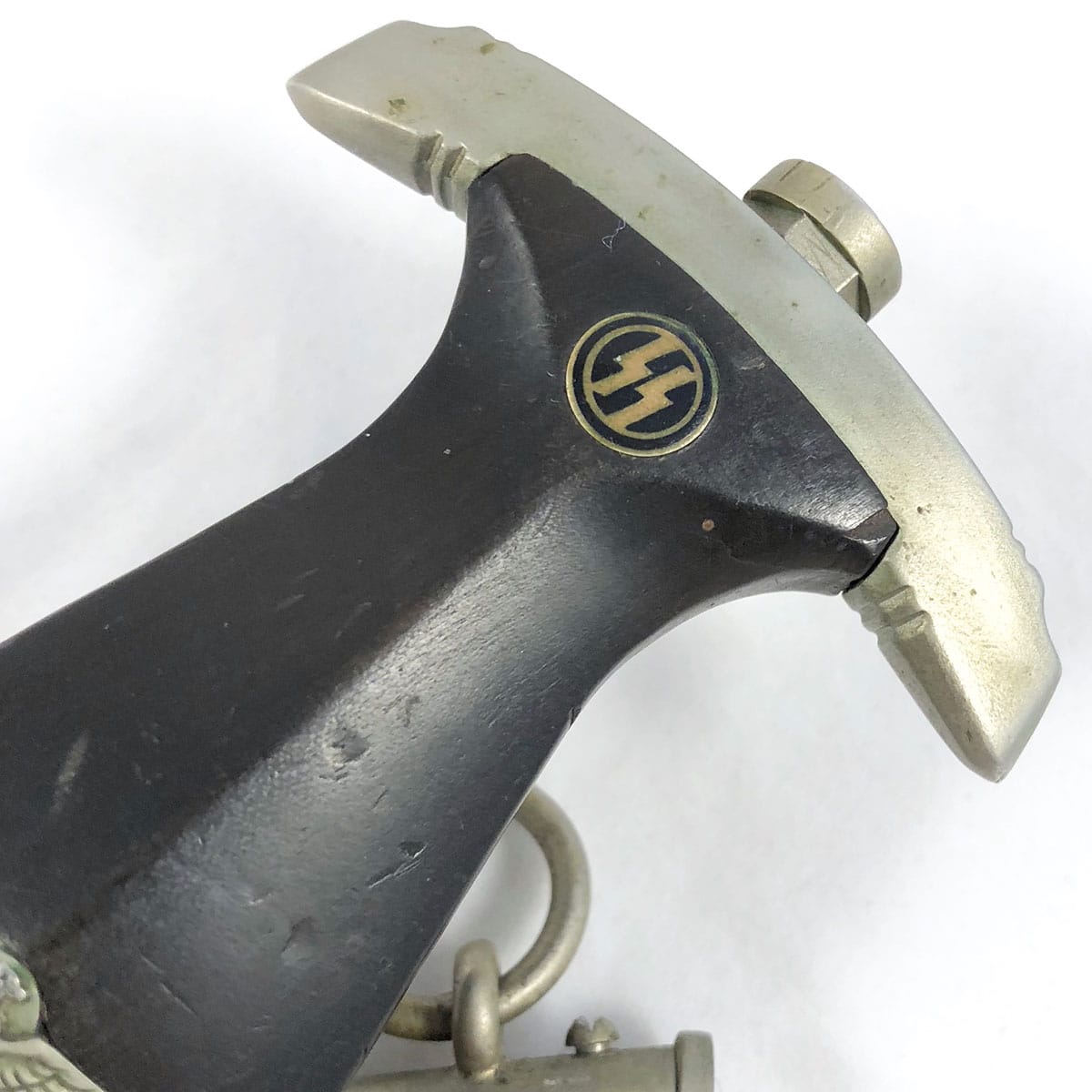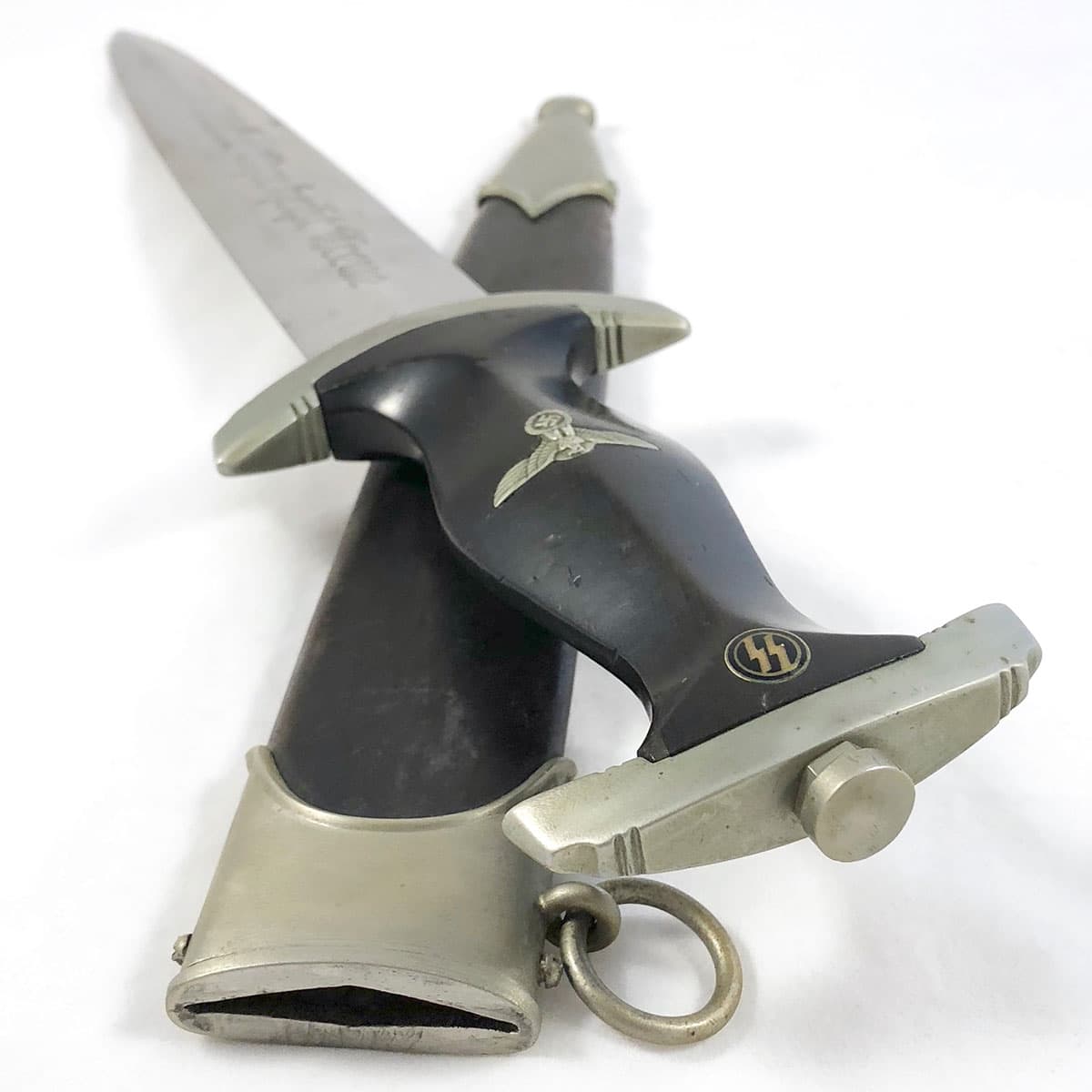 A nicely aged Gottlieb Hammesfahr ground Rohm SS Dagger here for the collector looking for a great dagger at a great price!
The grip has a couple of small chips on the reverse that are obvious in the photos, however the front of the dagger, which is the side that will display, is nice and free of chips and cracks! All of the solid nickel grip fittings, including the eagle, show the same level of age and tarnishing (color) as the scabbard, which is what we like to see.
The scabbard is nice and smooth, with a couple of very minor dings (almost not worth noting) but no rusting or pitting that we see a lot of times with these anodized scabbards. Both the throat and the tip fitting are in great condition, with only a few very minor dings to the tip.
The blade is nice and shiny, appearing to have been at least cleaned at one time, but still retains a strong crossgrain throughout. Most all of the tone within the motto has been lost to the cleaning. On the reverse we see a strong and crisp Gottlieb Hammesfahr makers mark, with the very top of the mark fading a bit from the period factory Rohm grinding. The tip of the blade appears to be a bit dull, which could have been the result of the factory grind as well.
All in all, this is a great dagger with a ton of character, priced to sell.