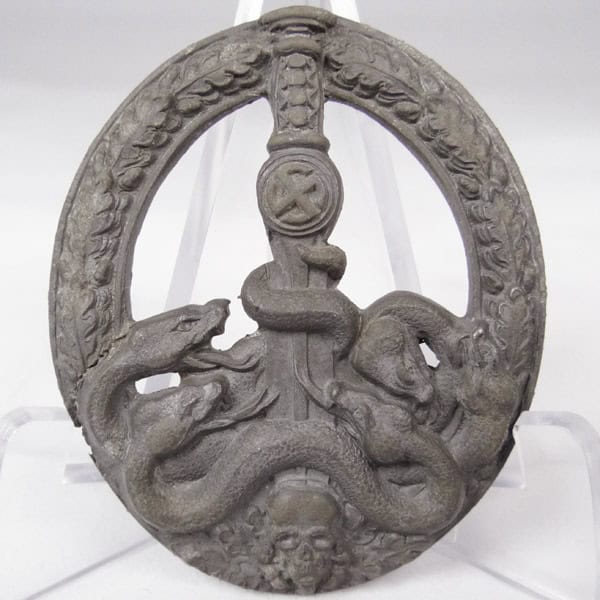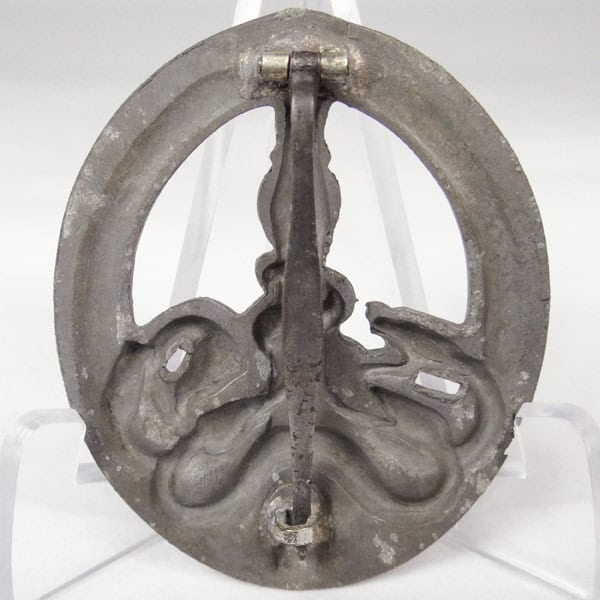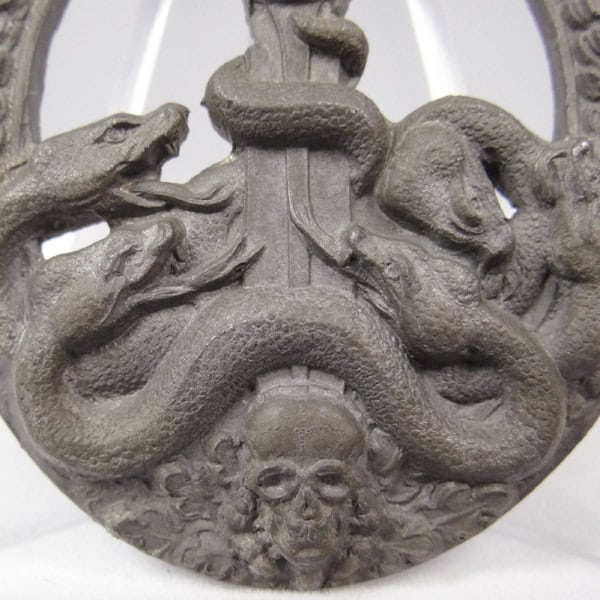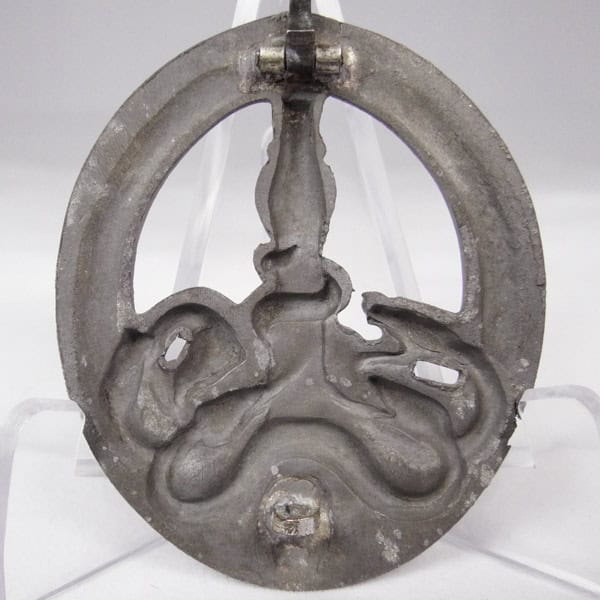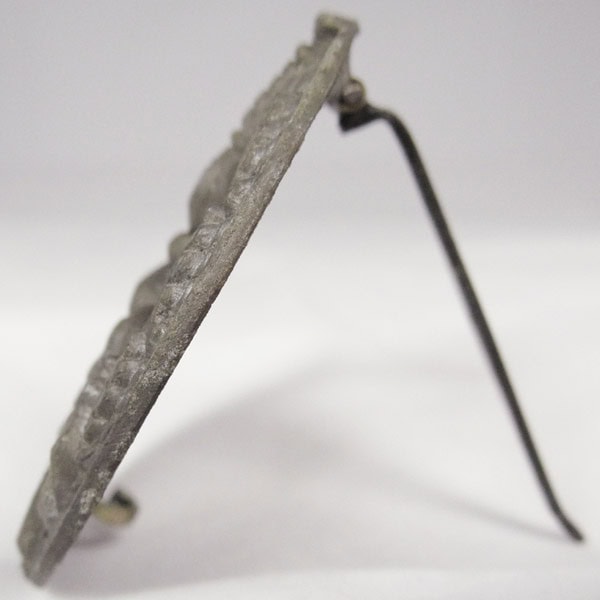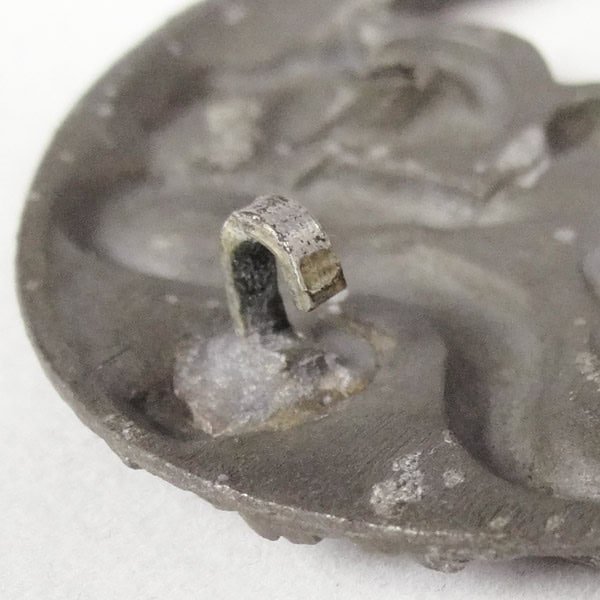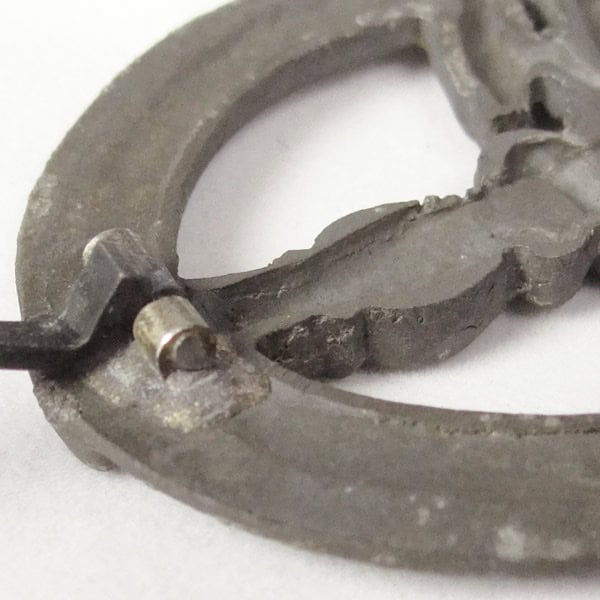 This is a late war type-1 Anti-partisan badge by C.E. Juncker. Made of zinc, the plating is long gone, but the detail and quality of this badge is still very much in tact. Zinc tends to lose its plating over time, which is completely normal and expected.
The detail of the snake's heads is extremely strong, with little noticeable wear. In fact, there is very little detail loss to be found anywhere on this piece. The only notable flaw is the front surface crack that runs along the outer profile of the snake, extending the width of the wreath. This crack does not go all the way through the badge. The reverse is the semi-hollow type, with large pin and silhouette (concave) snake heads. The pin hinge and catch hook still show the silver plating.
Arguably one of the more rare awards of the Third Reich, the Anti-partisan Badge was awarded to only a handful of soldiers; 1,650 Bronze badges were awarded, 510 Silver, and 47 Gold (these are approximate numbers). The Anti-partisans were Gorilla fighting forces opposed to the German invaders and were present in almost all theaters from the Soviet Union to France. The Anti-partisan badge was awarded to German soldiers participating in 20, 50 or 100 days of Partisan fighting, with one of the three classes (Bronze, Silver or Gold) awarded for each of the three levels respectively.