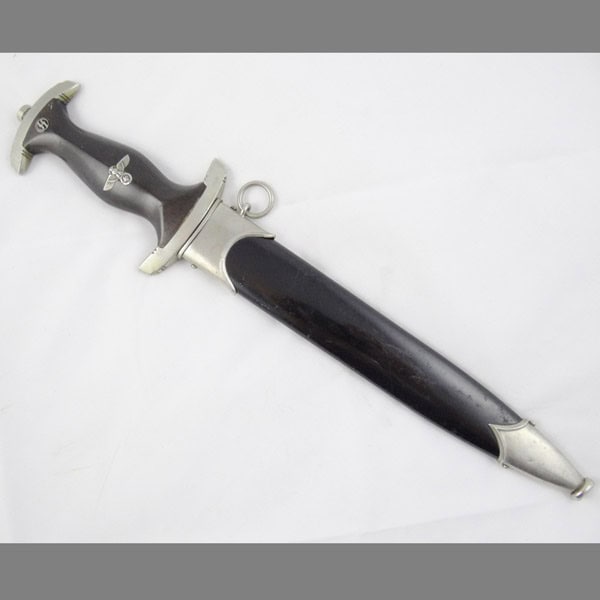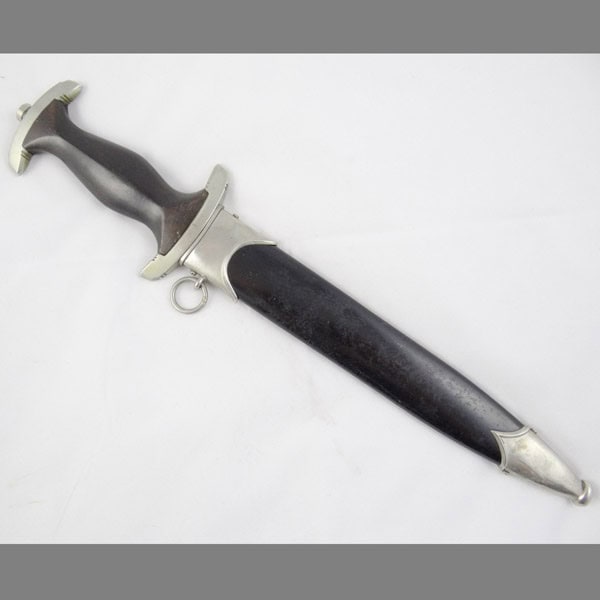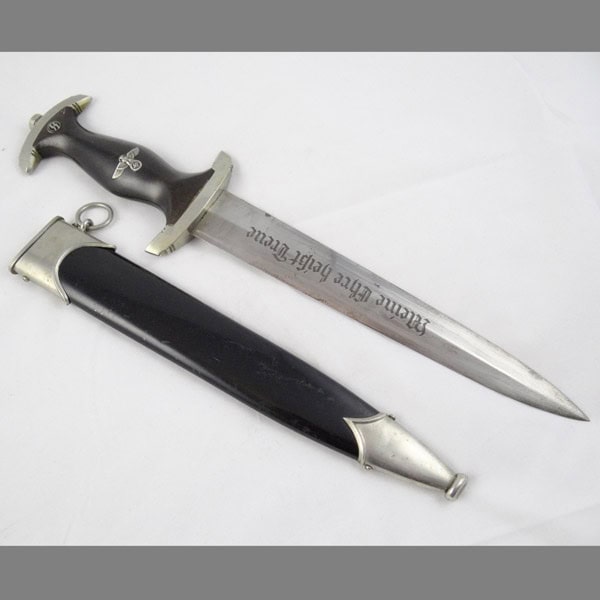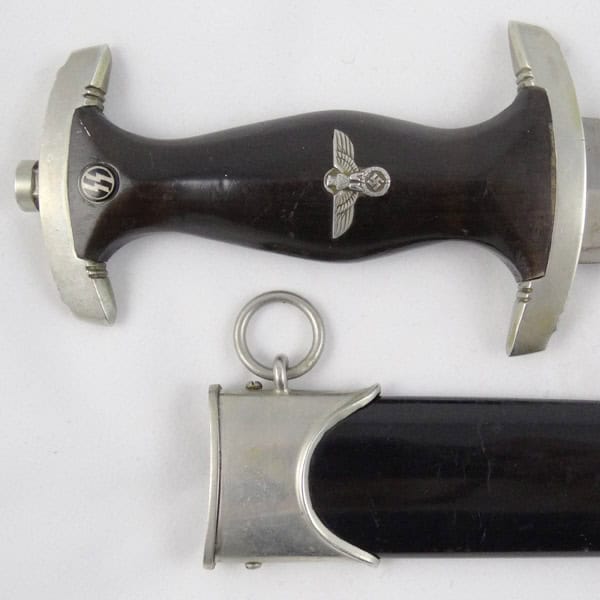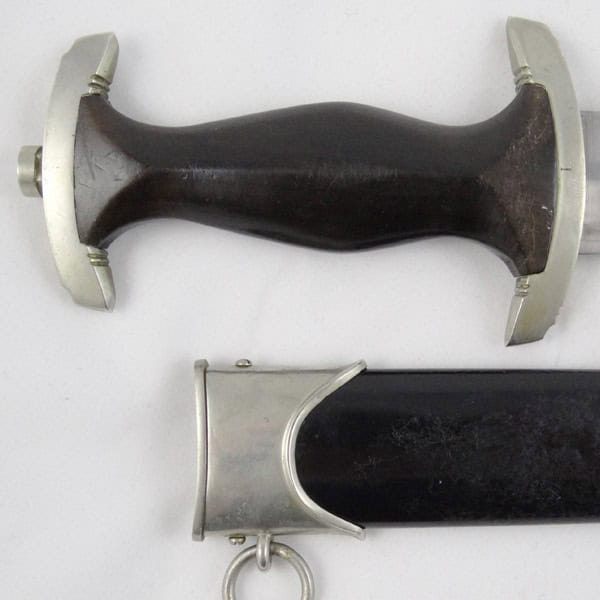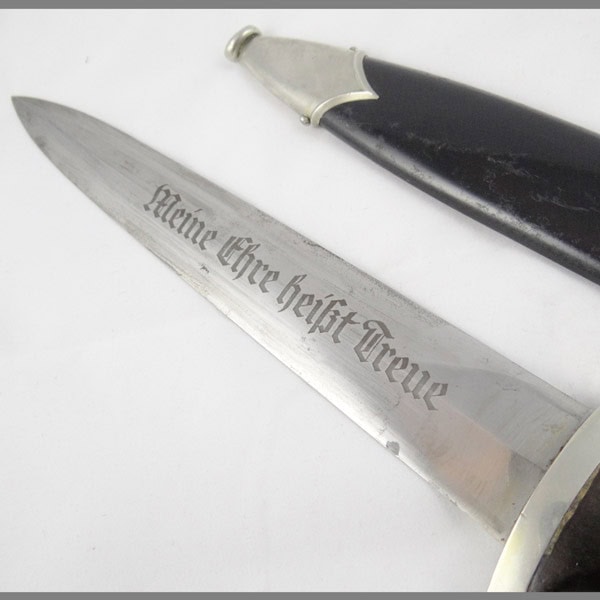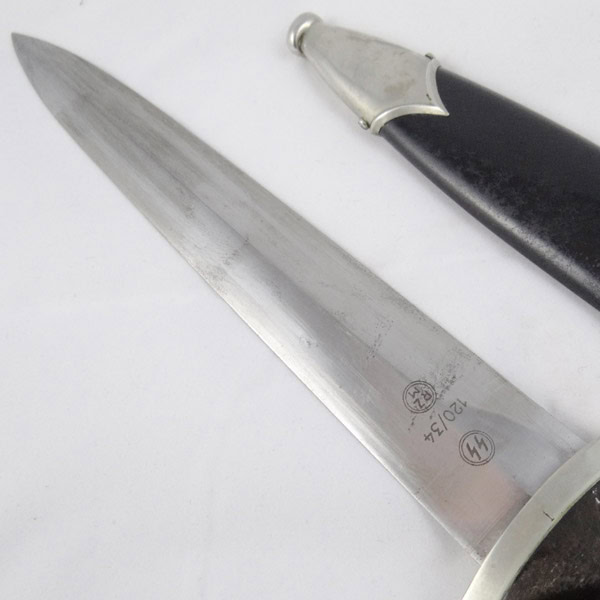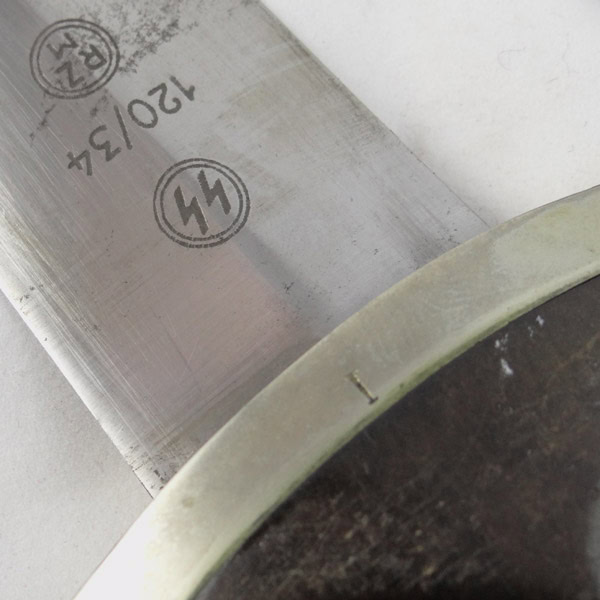 This is a real gem, through and through! The RZM 120/34 SS Dagger is one of the more desirable and collectible RZM SS Daggers. Early quality throughout, using solid nickel guards and scabbard fittings, and a very attractive early style grip.
The grip is a nice deep brown, almost black tone, with a gorgeous satin sheen! The nickel grip eagle has about 99% of its detail still in tact, an absolutely choice quality eagle. The SS roundel is crisp and shows no signs of patina or age. The grip surface overall is superb, with the only real flaw being where the grip meets the lower guard (front side). There appears to have been a very small, thin section of the surface either cut away, or chipped away. It certainly doesn't take away from its beauty in any way. The nickel guards are both in excellent condition with only minor (standard) surface wear.
The blade is not mint, but one of the nicer SS dagger blades I've seen. Only a few very minor surface moisture spots, and a couple sections of slight discoloration (also likely from moisture) move this blade out of the mint category. The motto and maker marks are amazingly crisp. A real beauty!
The scabbard is a nice factory painted black type, with some surface "veining" on one side, and an average amount of use scratches throughout. The matching nickel fittings are in great shape, save the ball at the tip, which like so many SS daggers, has suffered from a fall and smashed. There is also a very small dent on one side of the tip fitting.
These daggers are getting harder and harder to find in this condition, making this one a real prize, despite the few flaws.