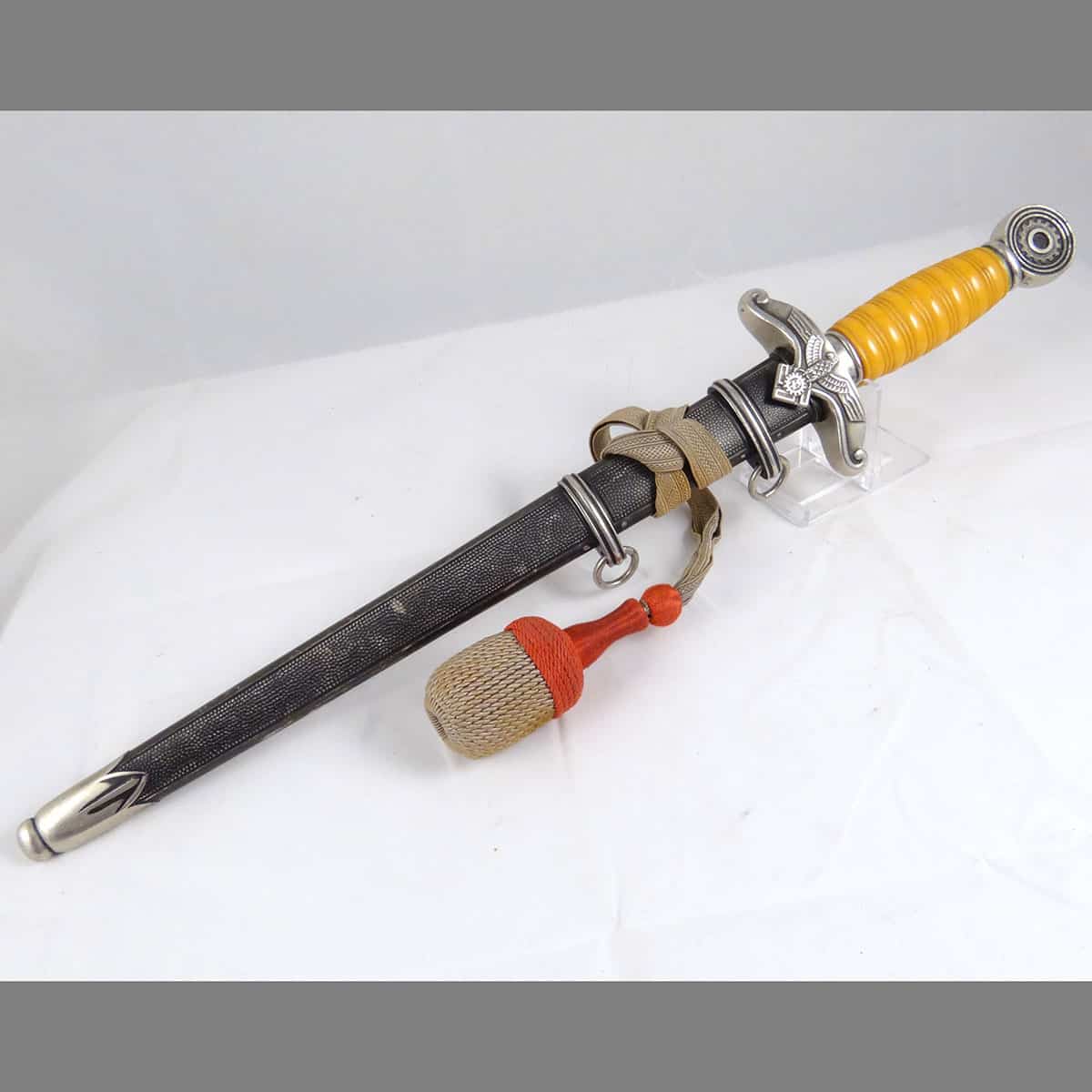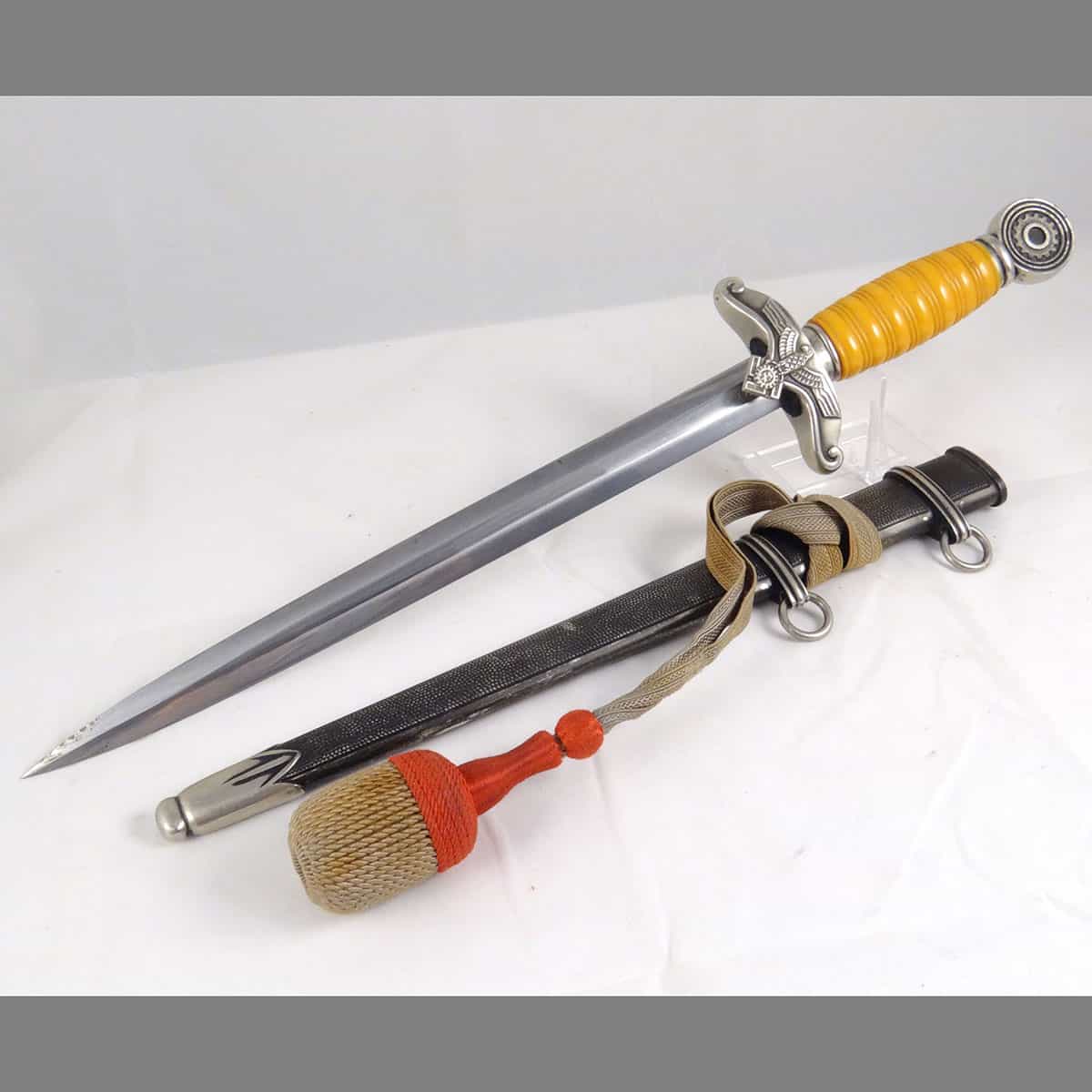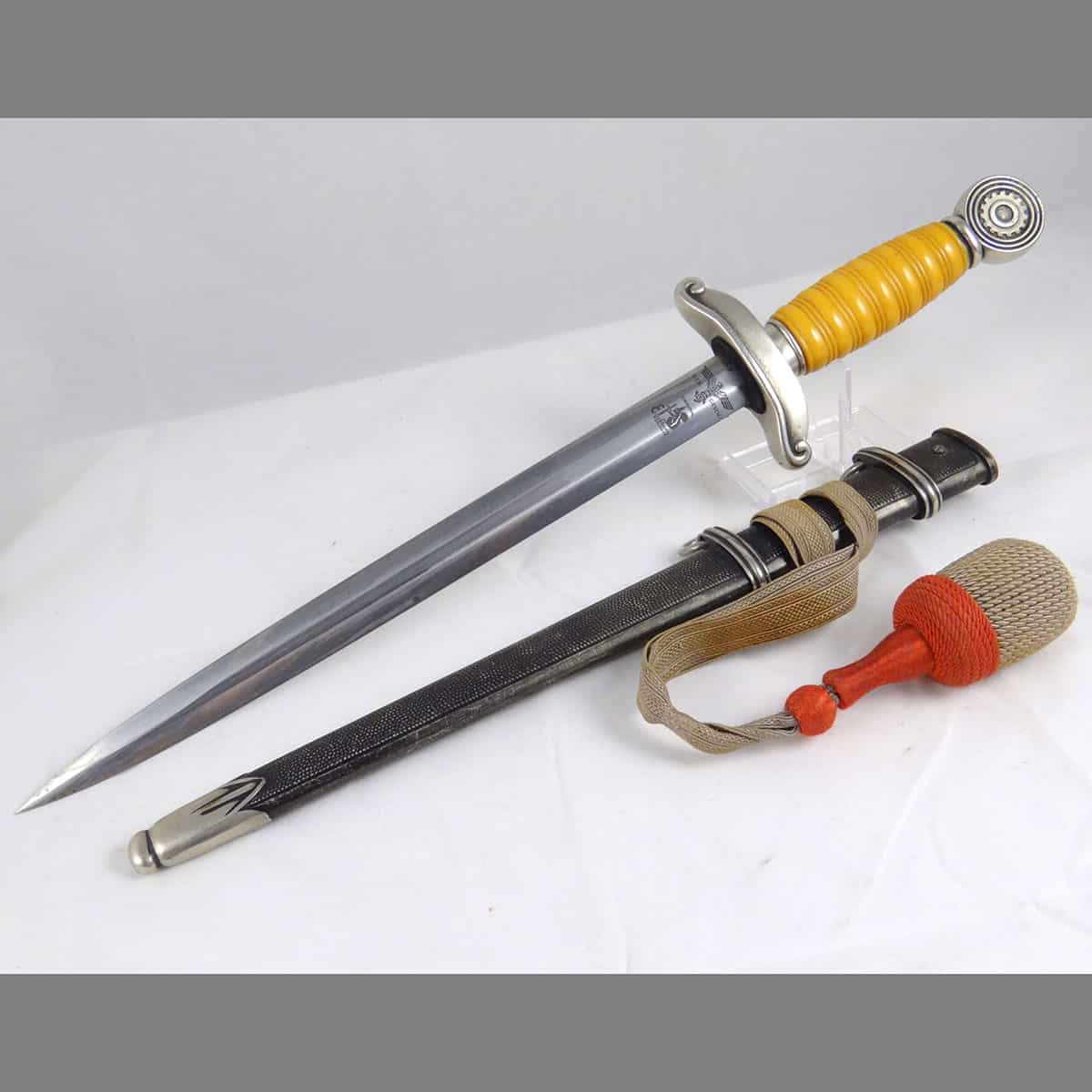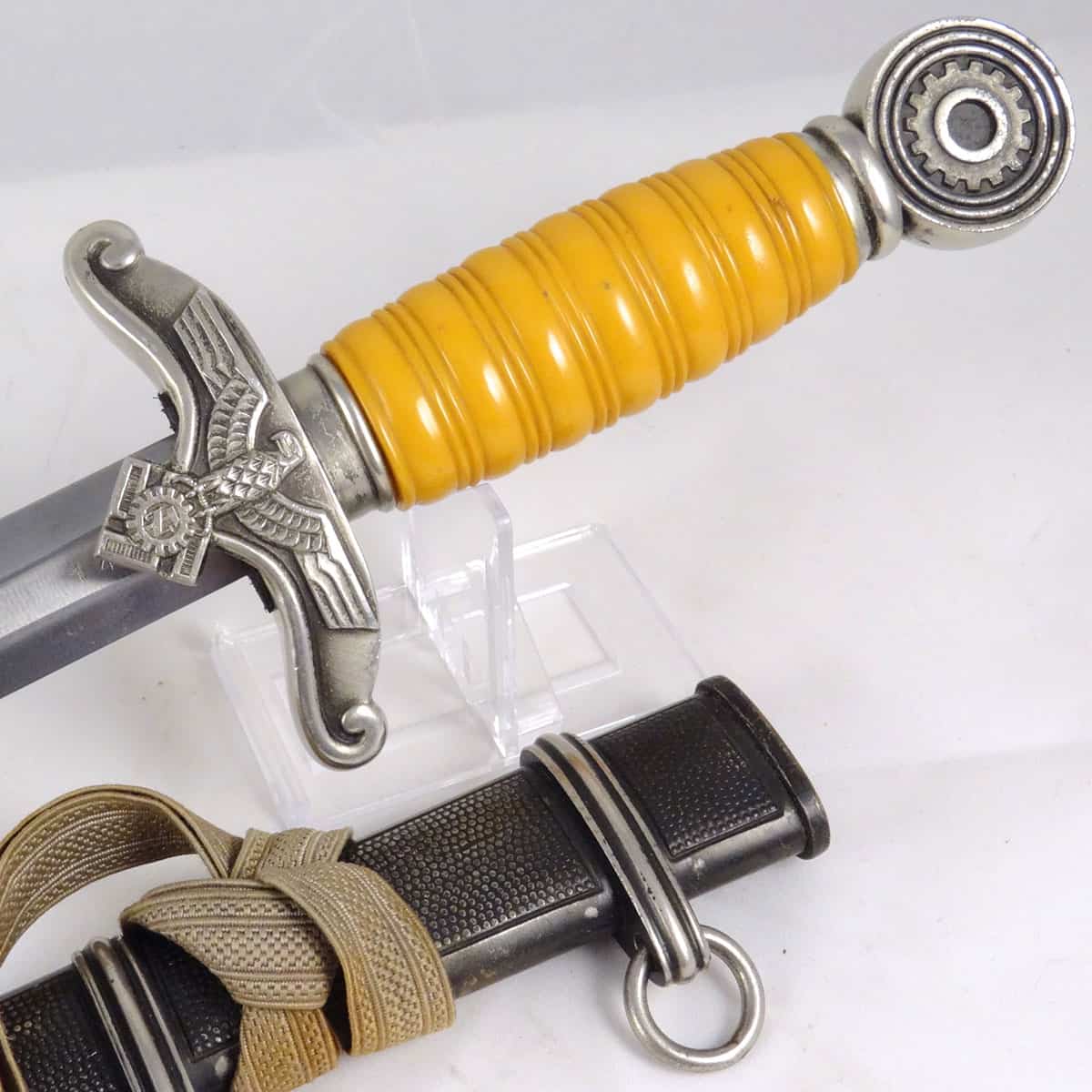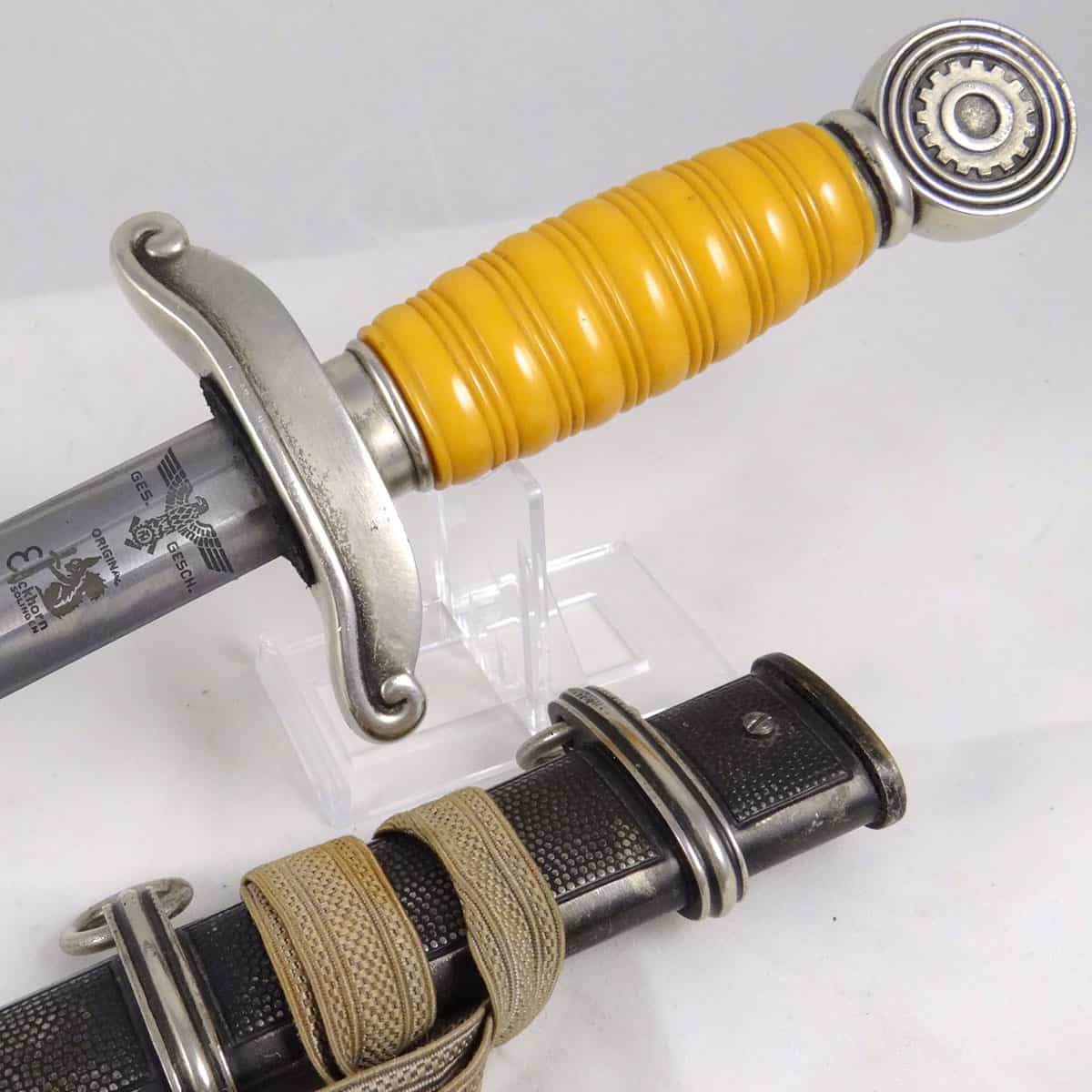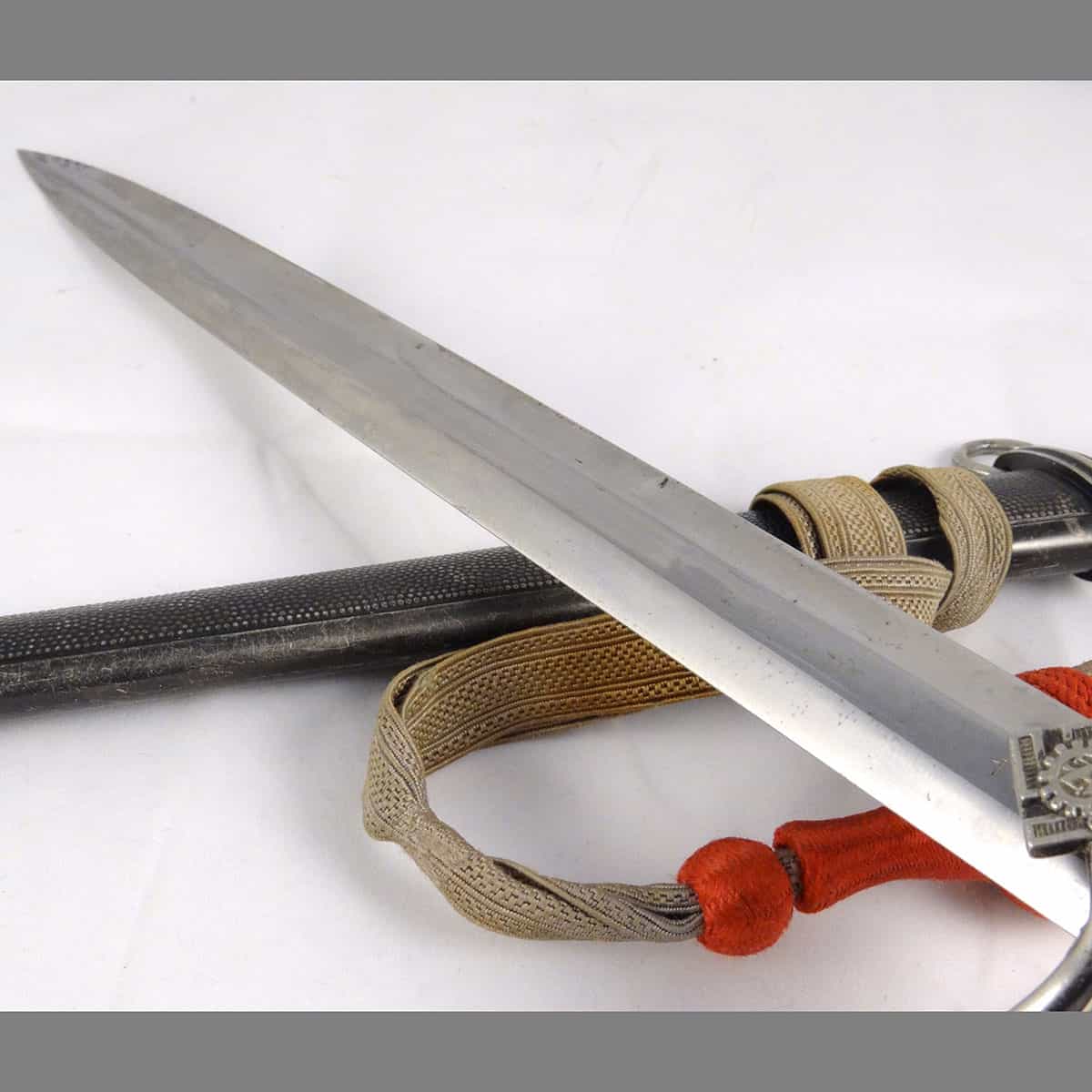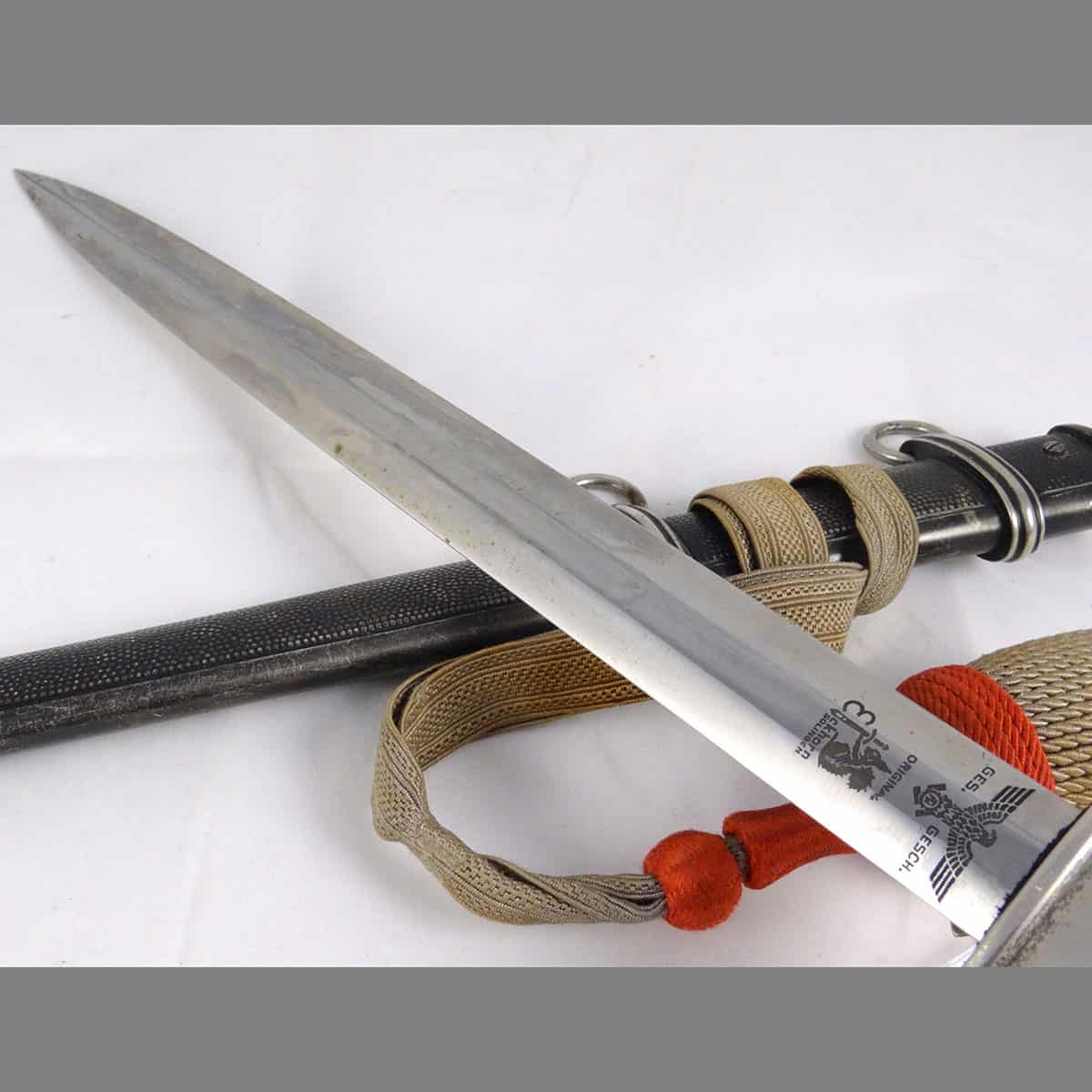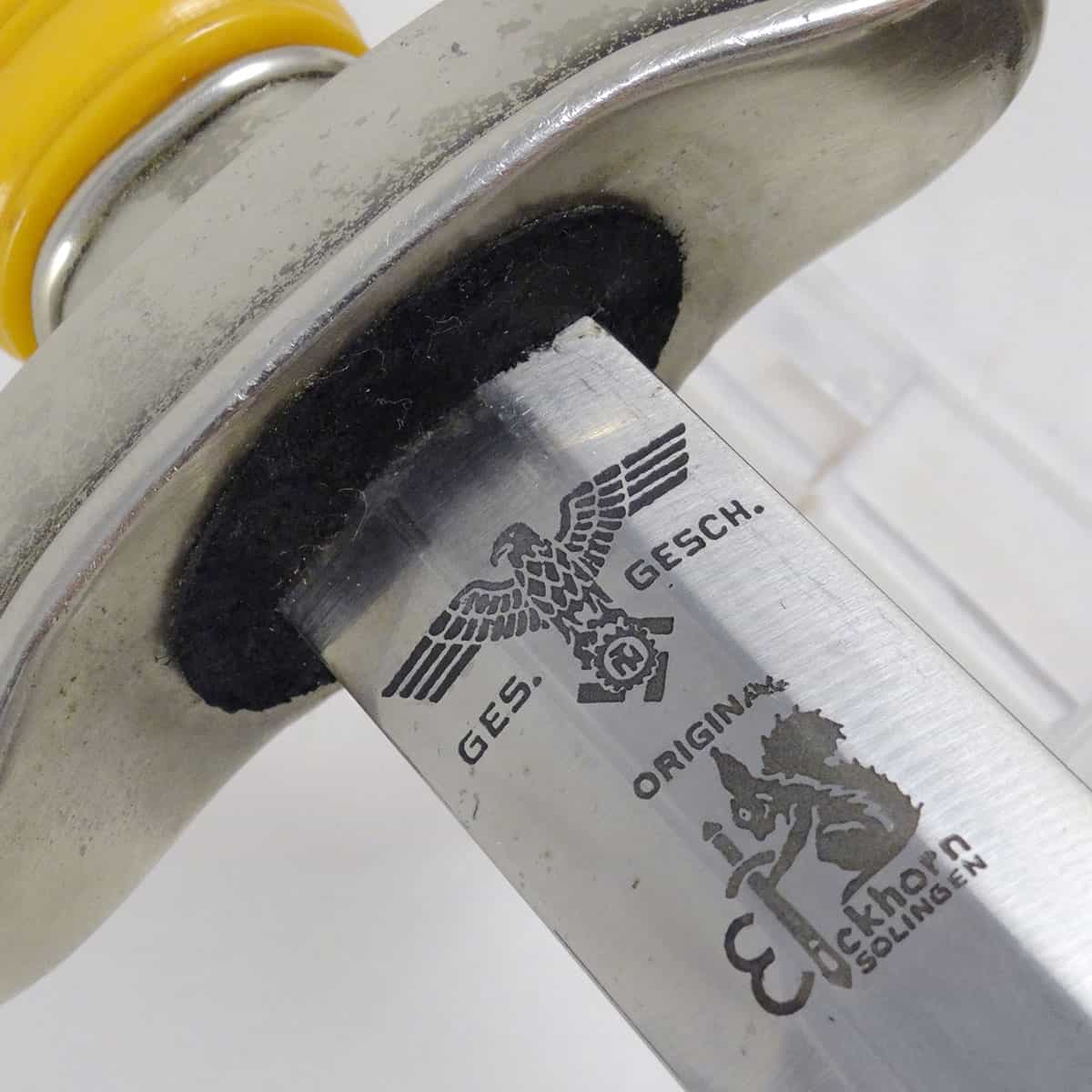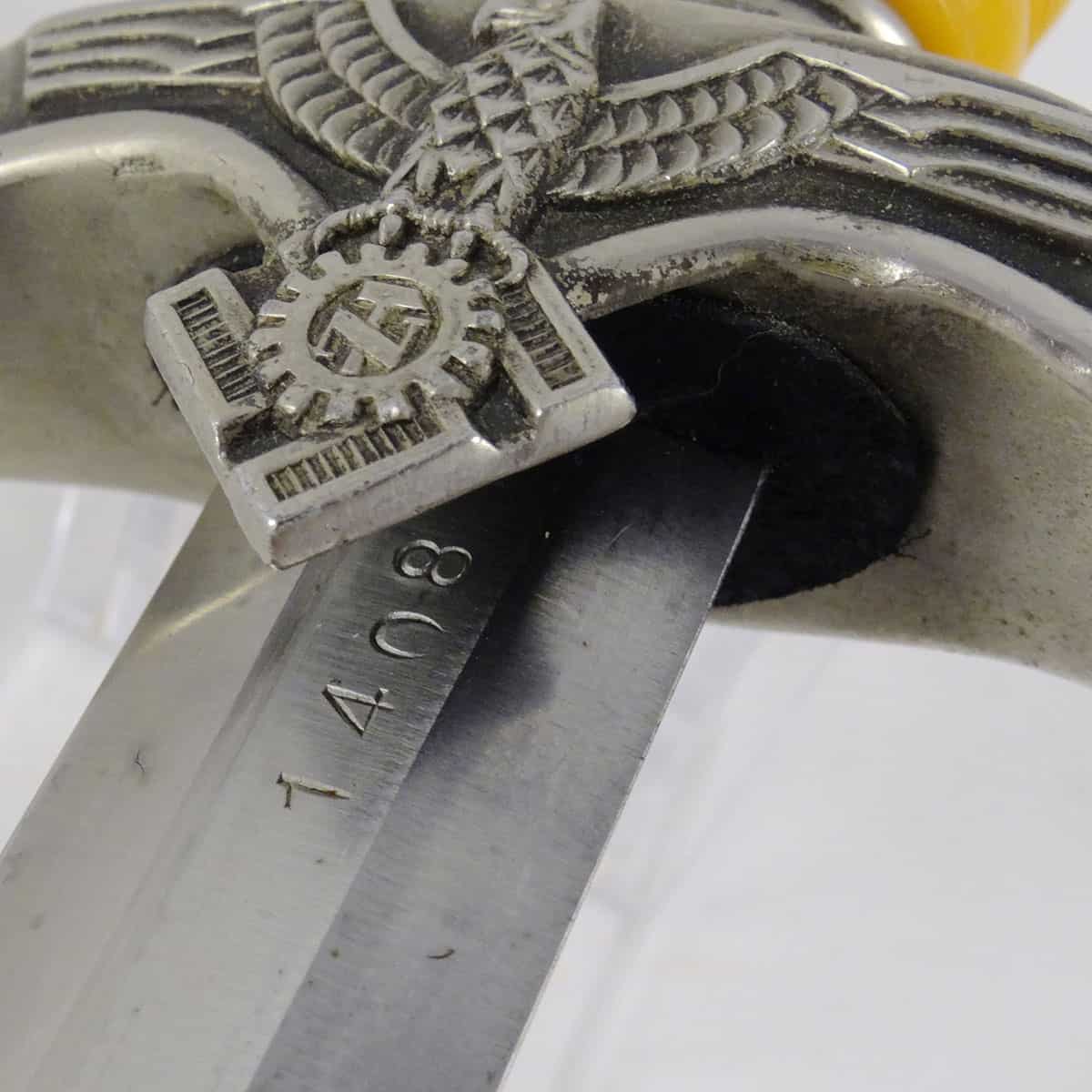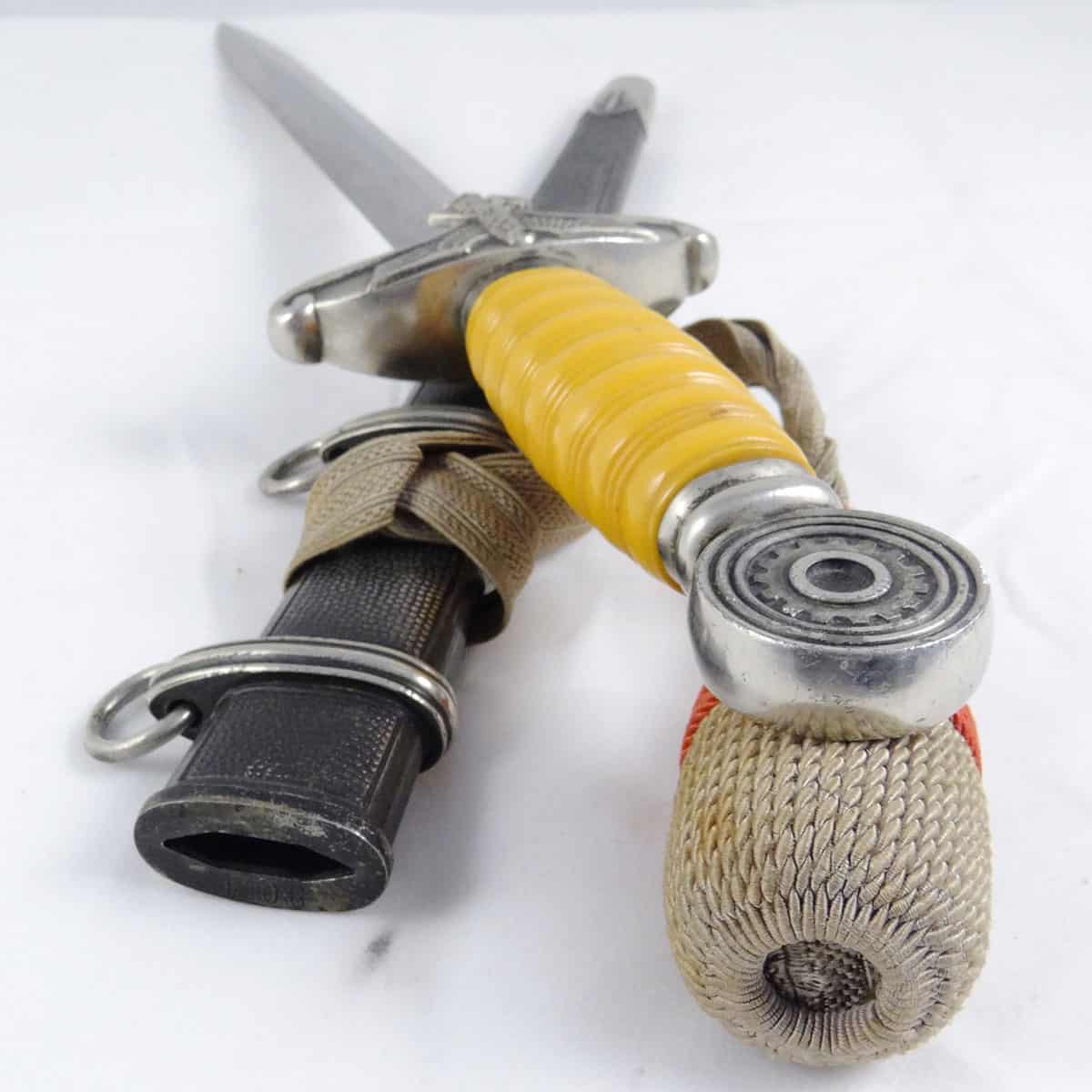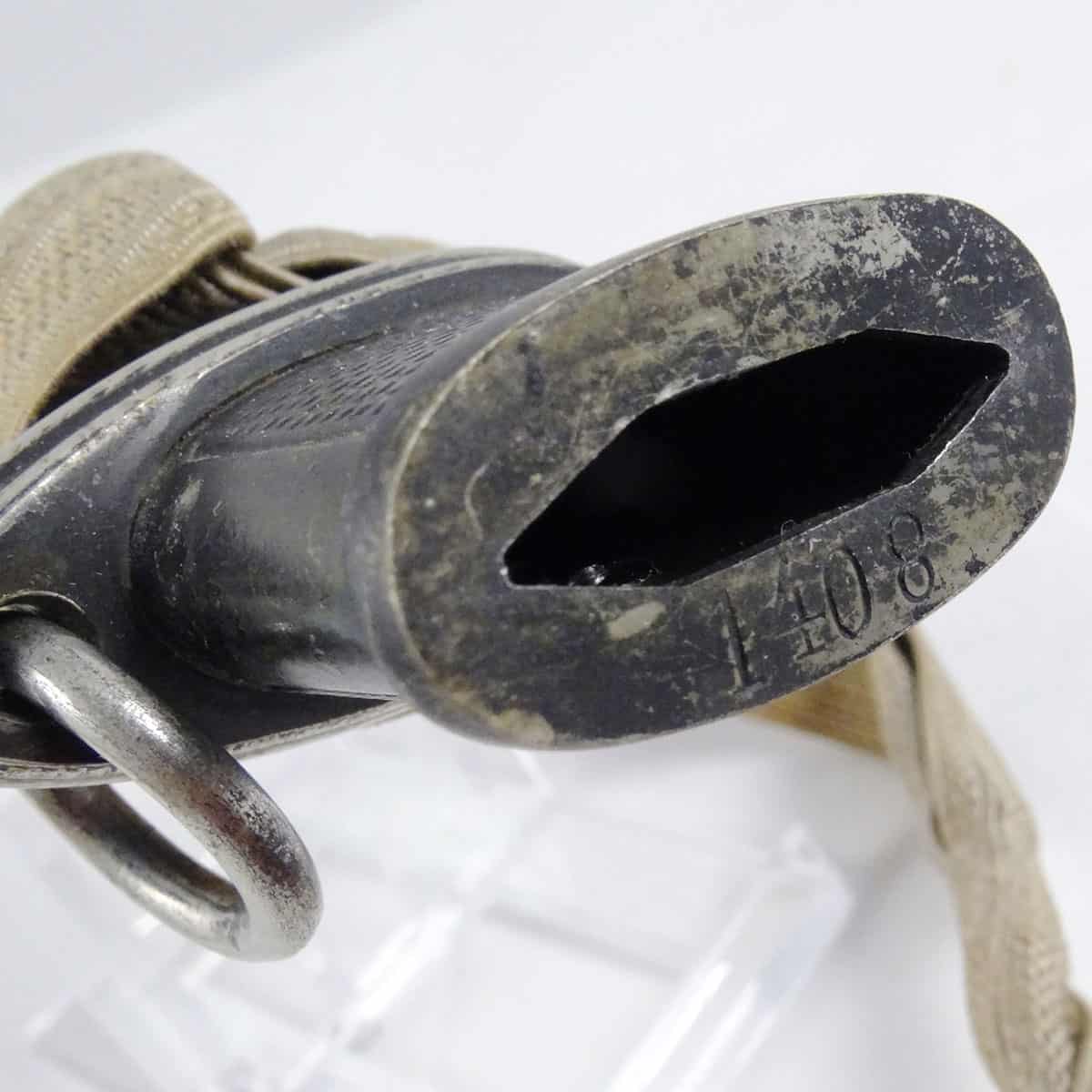 These TeNo Leader Daggers are in our opinion some of the nicest German daggers out there. Very well designed with some striking characteristics unmatched by any other dagger of the WW2 period.
The overall condition of this TeNo Officer's Dagger is hard to upgrade! The plating of the grip fittings is near perfect. The yellow grip is in fantastic shape with no cracks.
The blade on this dagger is one of the best we've seen, with barely a blemish, and a strong cross grain throughout. On the reverse we see the standard double mark with the Eickhorn squirrel logo and the Ges. Gesch mark just above it. On the front, beneath the Swastika is the number "1408" stamped into the blade, which matches the number stamped into the scabbard throat fitting.
The scabbard shows a very nice deep gray tone to the recessed areas of the body, with the nice shiny silver tone showing on all protruding areas. Stunning!
The knot you see in the photos came with the dagger so we chose to include it. All in all, this dagger would be hard to beat at this price and condition, and with so few of these on the market it's not likely to last long.