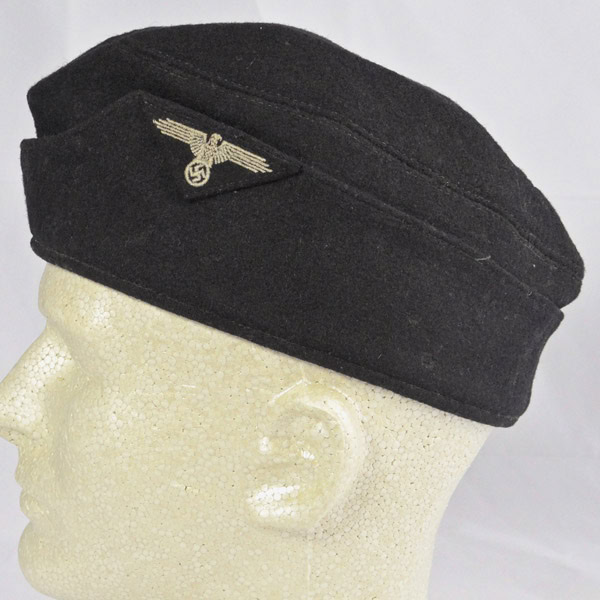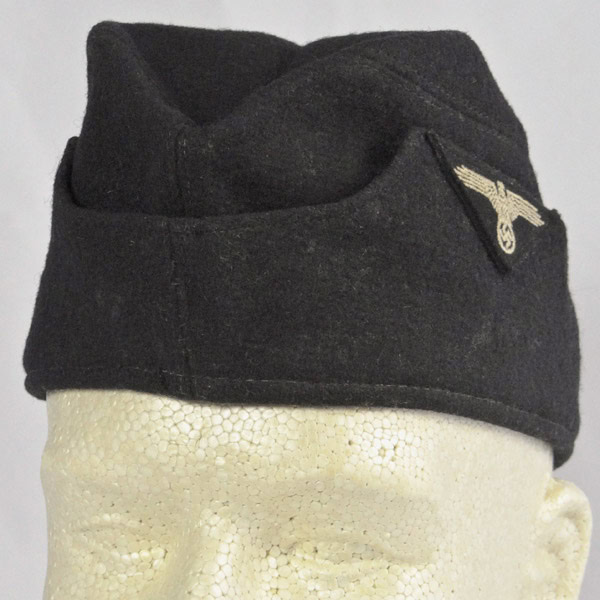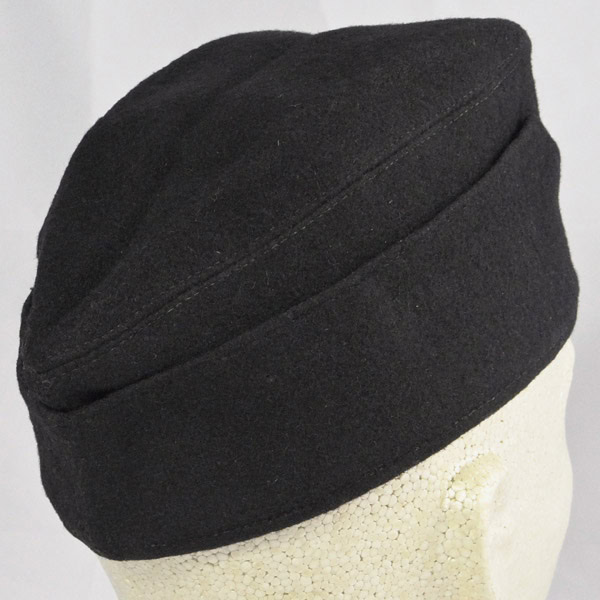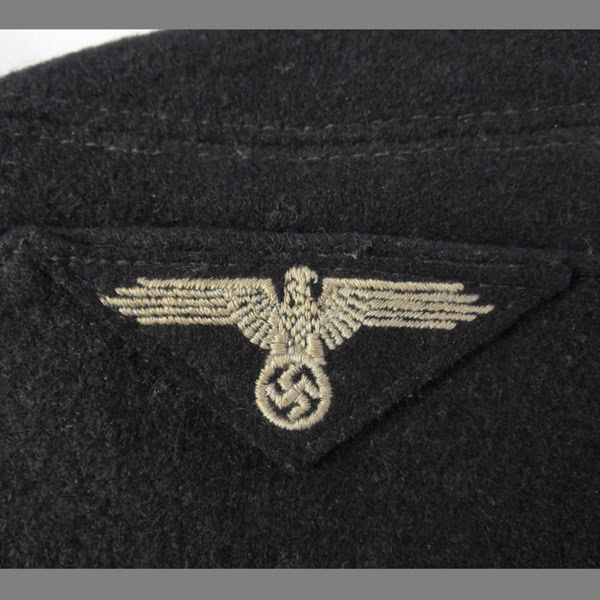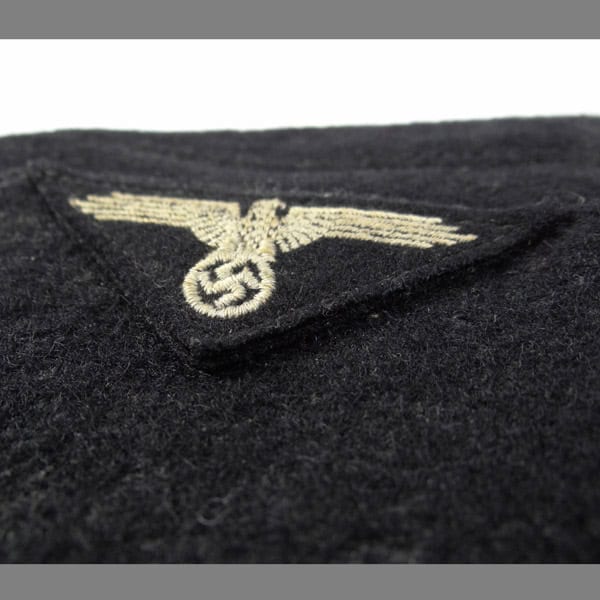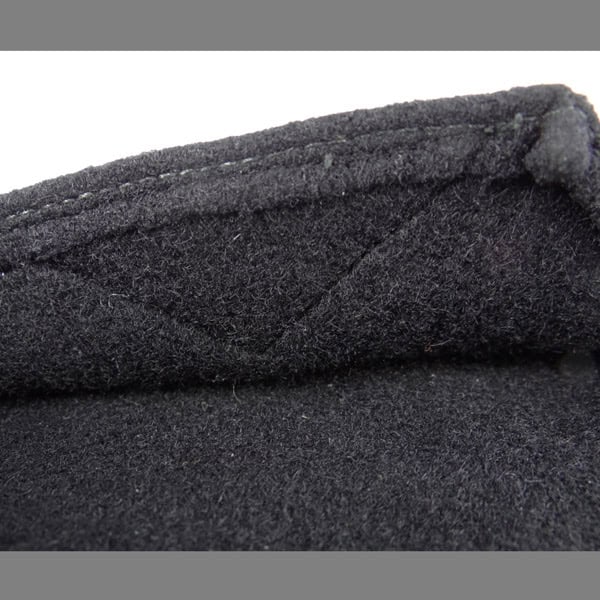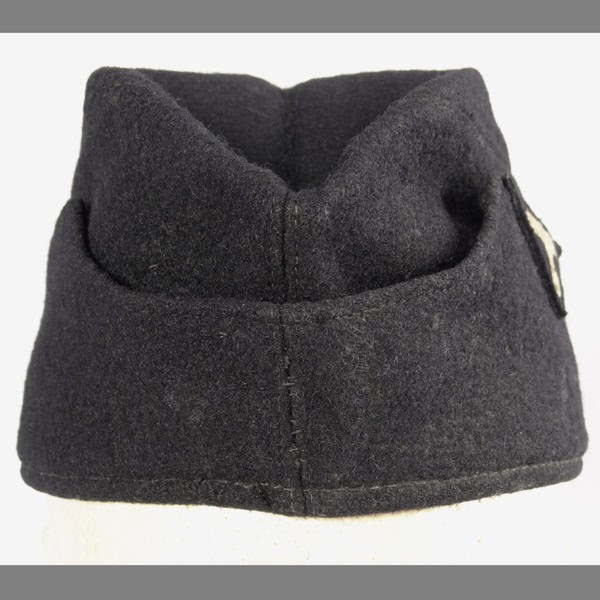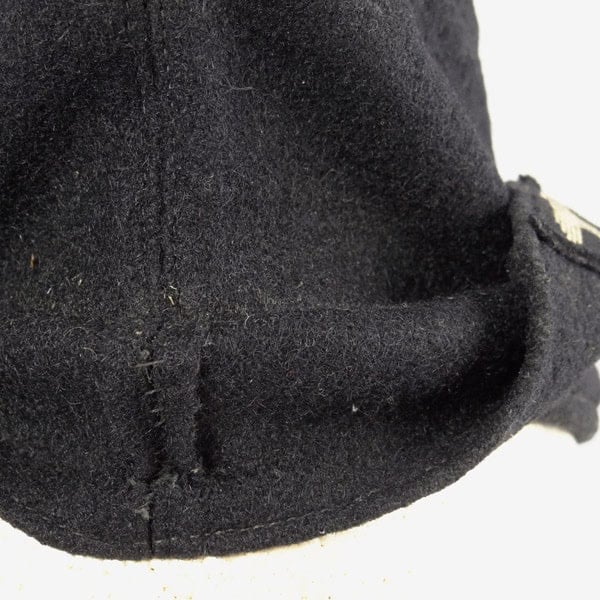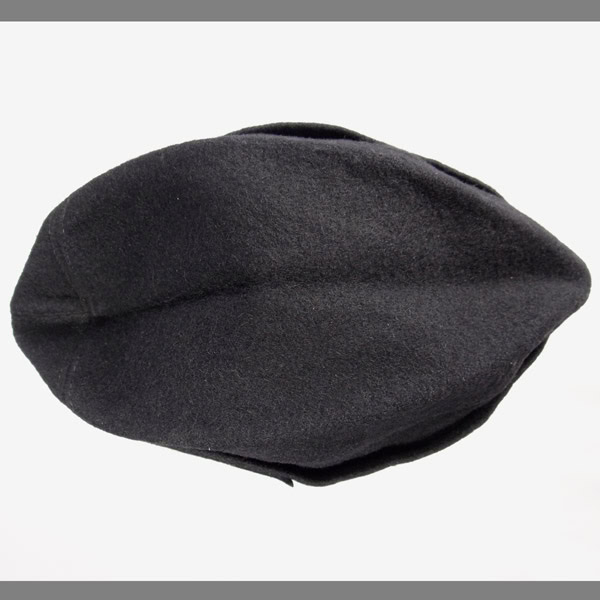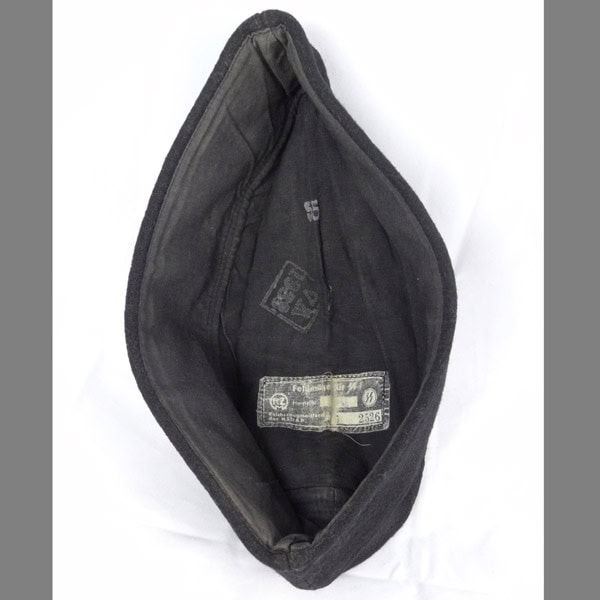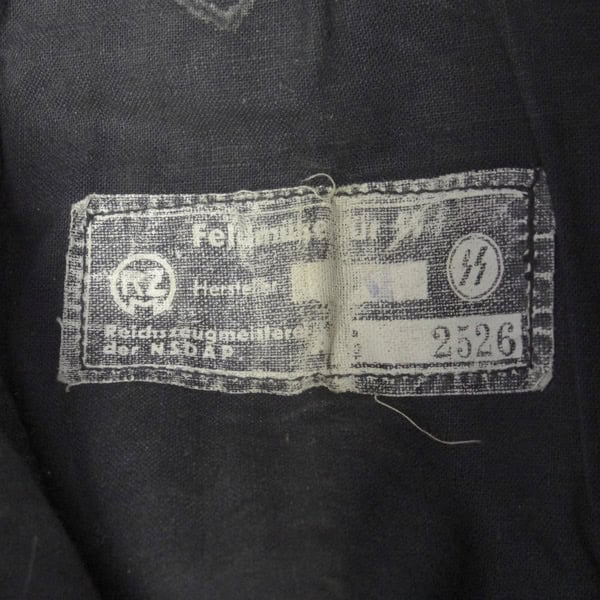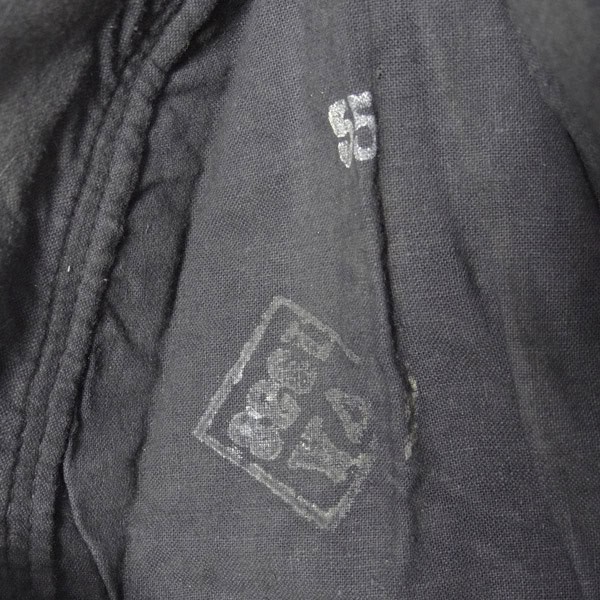 This is a textbook Allgemeine SS EM NCO M34 overseas cap in almost perfect condition. Under the right light you can see some VERY minor moth nips where the wool is a tad thinned, but otherwise most of the lighter spots seen in the photos is just lint buildup or flat spots in the cloth. Some photoshop work was done to lighten these photos a tad for detail, but the cloth color is a truly a nice, rich, deep black.
The eagle shows no wear whatsoever. The white tone has turned an almost antique white from age, which is normal, but otherwise is perfect.
The interior shows normal wear from use, which is good to see. The RZM tag is still 100% in tact and mostly legible. The VA date stamp is clearly defined ("VA 1938"), as is the size stamp "55".
The Skull button normally seen on the front of these caps is missing, but replacements can be found fairly easily.
This is a very rare cap to find, and the condition couldn't be better!