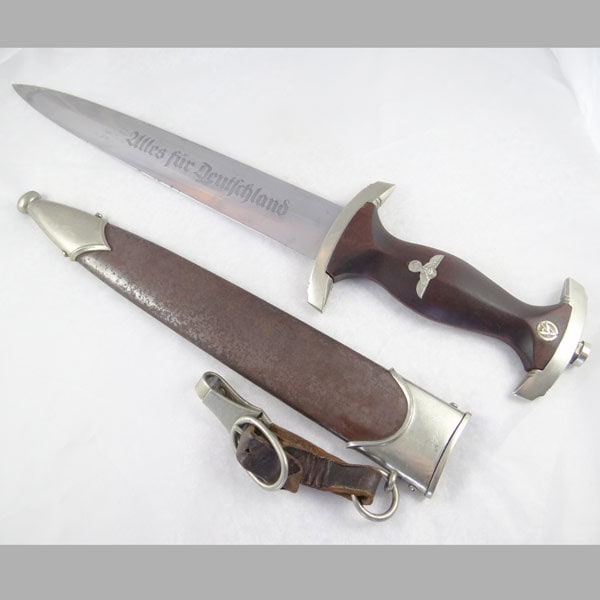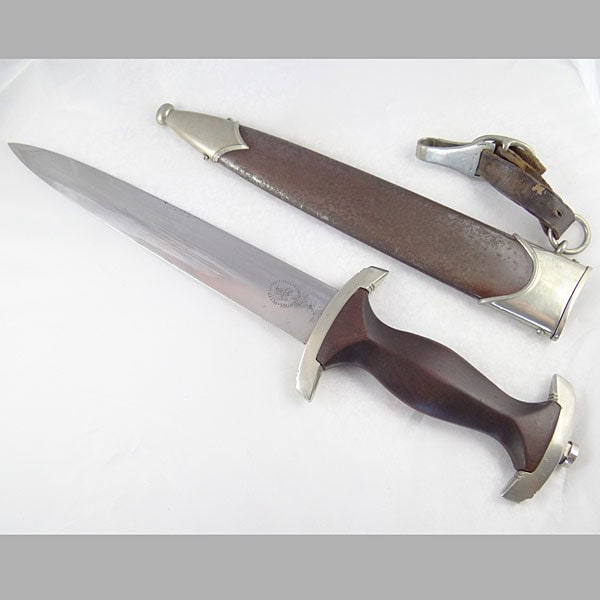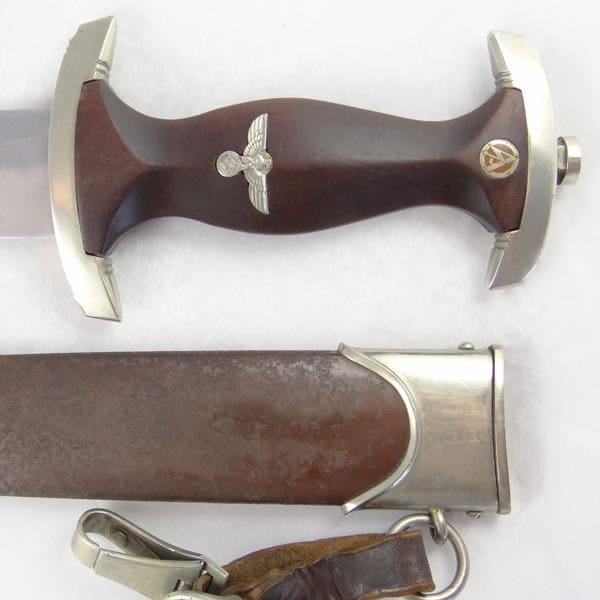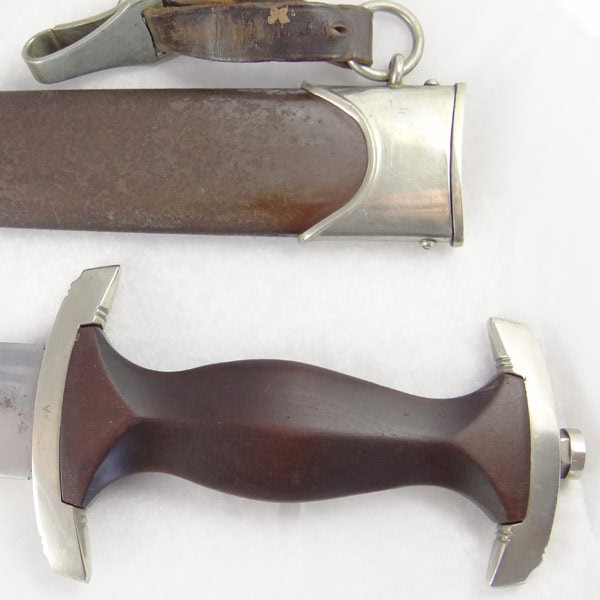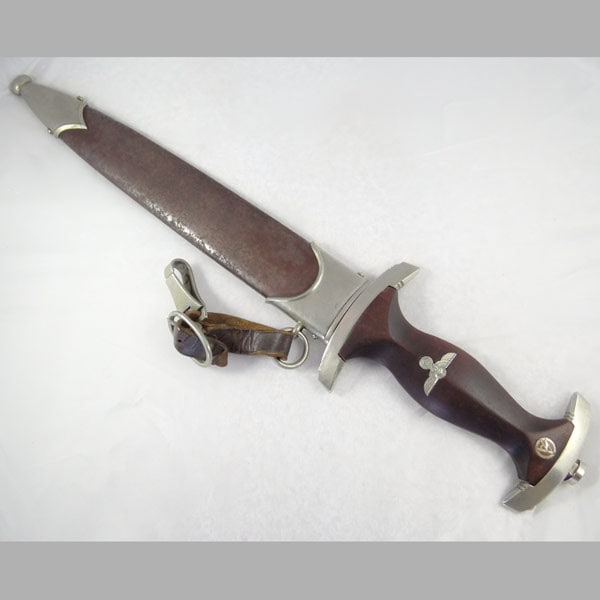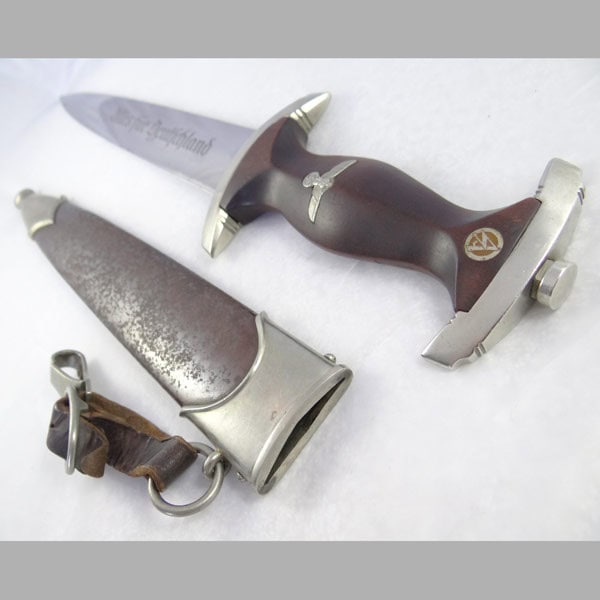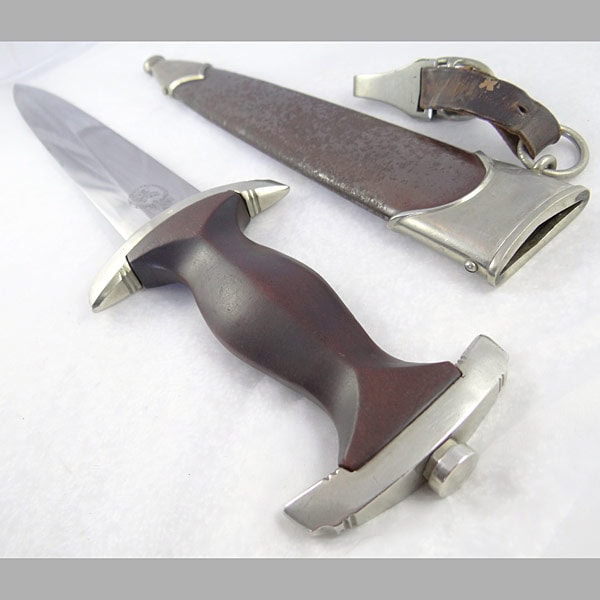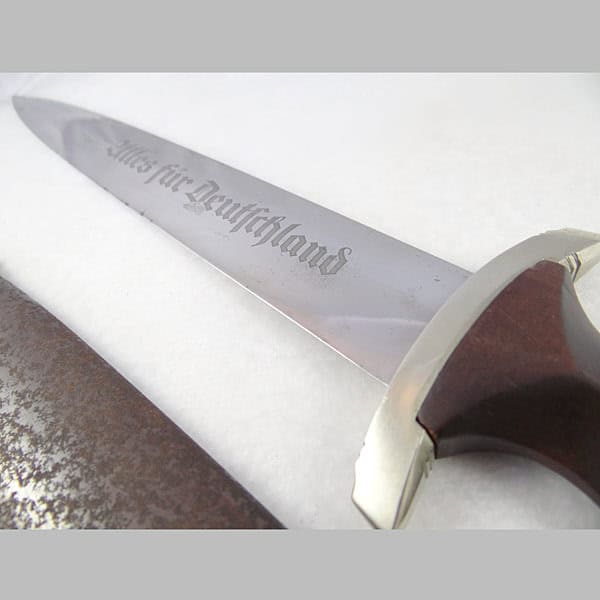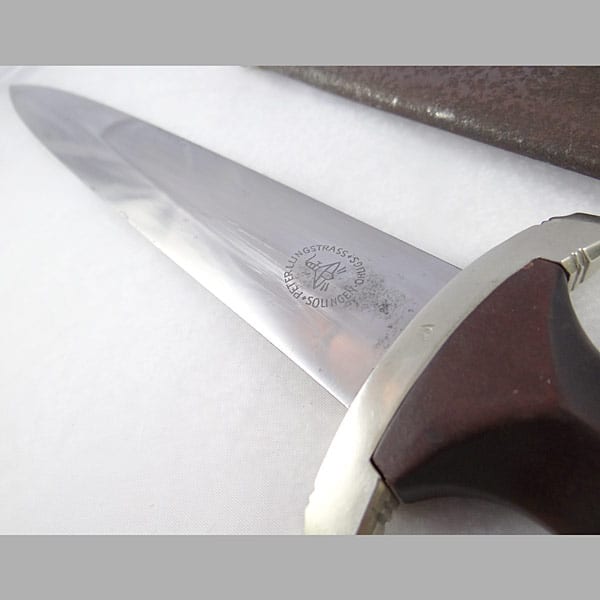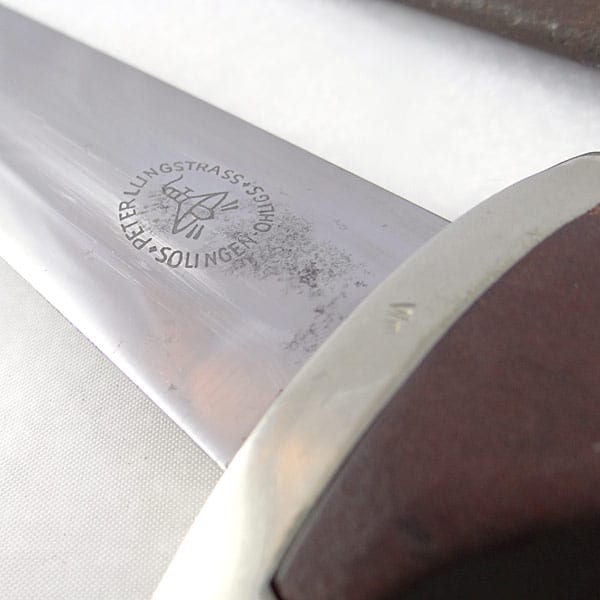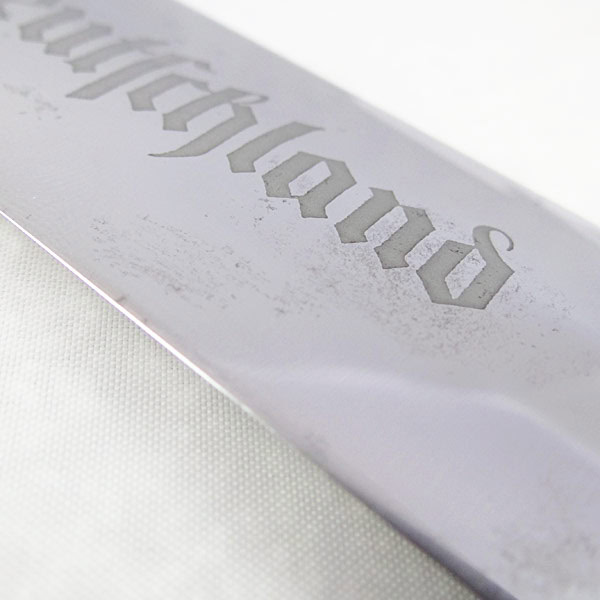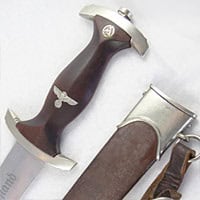 A very nice, early (1933-35) SA Dagger by a seldom encountered maker, Peter Lungstrass.
This is a true beauty! Very deep cherry colored grip, with scabbard to match. The wood of the grip is extremely smooth with very few imperfections (you have to look close to find them). The metal fittings are a bit loose, but there are absolutely no signs of the pommel nut ever having been removed so the loose fit is likely due to some minor shrinkage over time, and not from being messed with. The metal of the cross guards are near perfect, with no signs of oxidation or tarnishing at all. The Inspection Stamp "Wm" (Westmark) is clearly visible on the lower cross guard (on the same side as the maker mark).
The blade shows some very minor spotting, mainly along the blade's edge. There is also a small cluster just south of the maker mark, which can be clearly seen in the photos. Otherwise this blade is a solid 95%. The maker mark is very crisp and clear, with the maker's logo (an industrial lamp) and the words, "Peter Lungstrass Solingen Ohligs" surrounding it.
The scabbard shows the common corrosion roughness seen with these daggers. I personally like this look, but some prefer the more minty smooth look and feel. The corrosion about 95% of both sides of the scabbard, but the color is still as bold and rich as ever. The scabbard's metal fittings are very nice, matching perfectly to the color of the cross guards. The lower tip cap is a bit loose, and the ball has sustained a slight dent (common with these daggers) but again there are no signs of it being messed with, likely just from age and use.
The unmarked hanger shows some wear, but should be expected from an early dagger that was likely worn quite often. The spring in the clip is still nice and strong, and the leather is solid.
An overall very nice SA Dagger from a rare maker with a very cool logo!