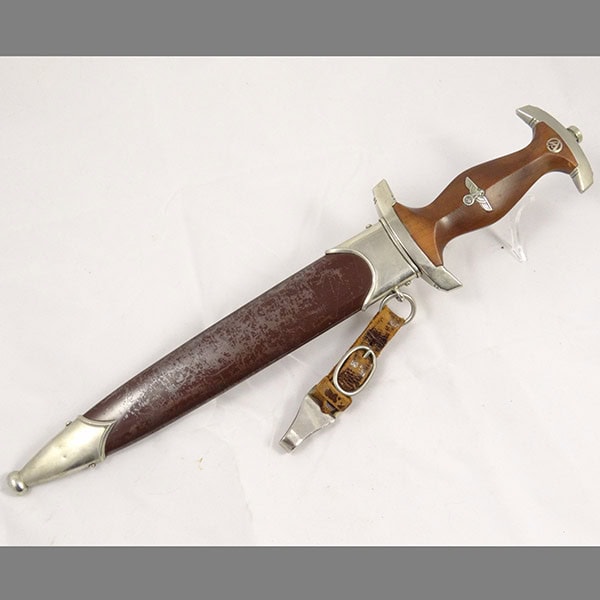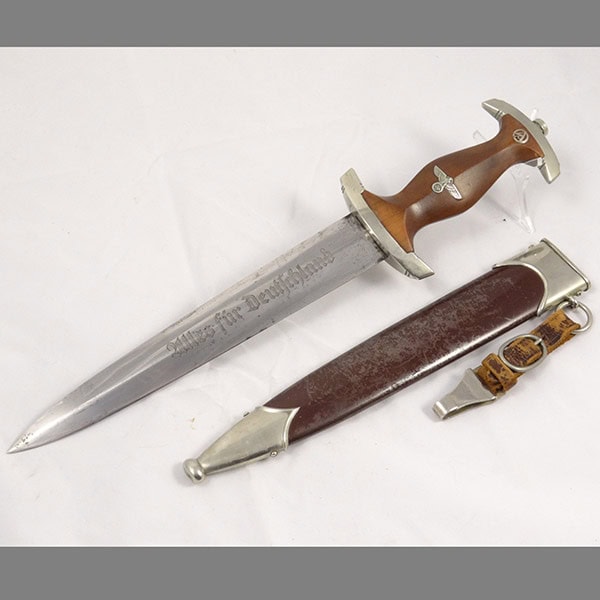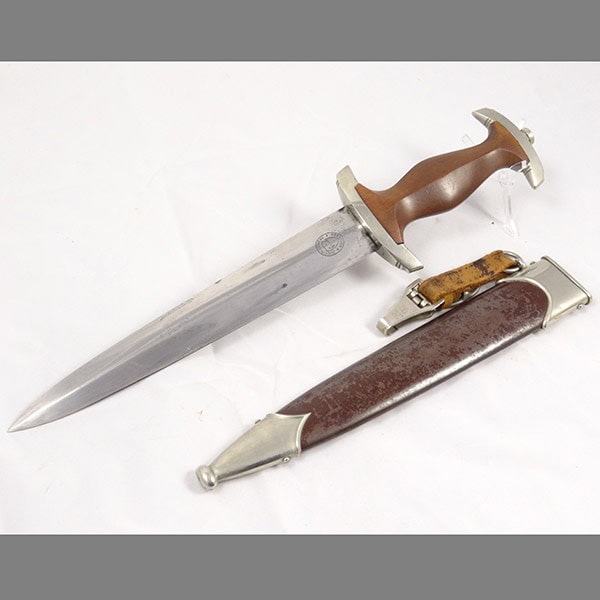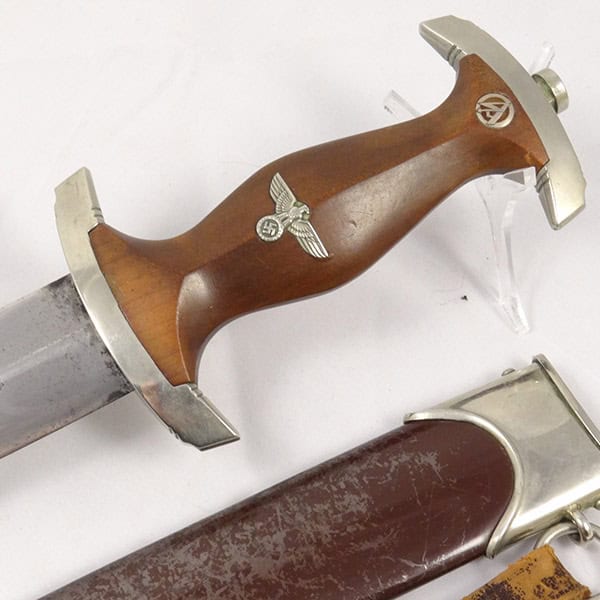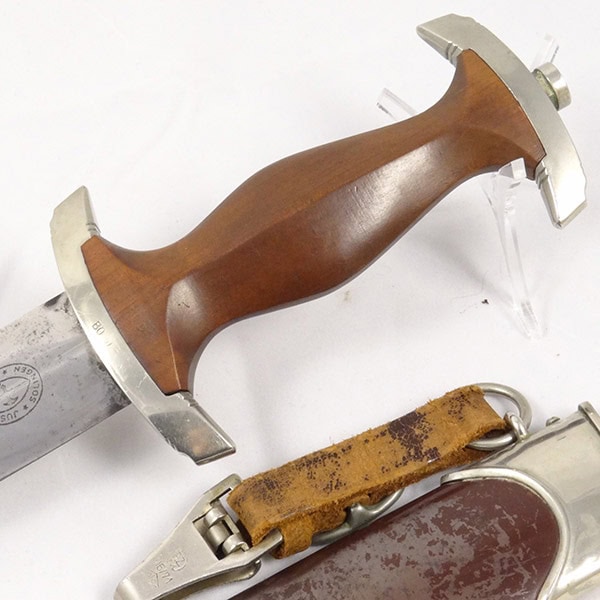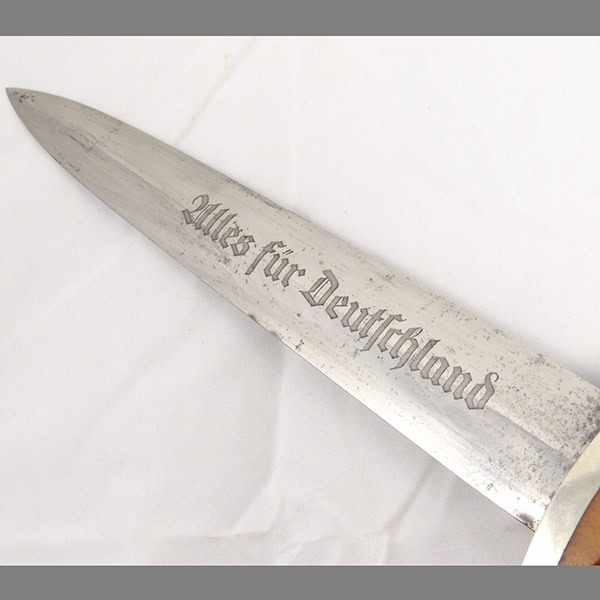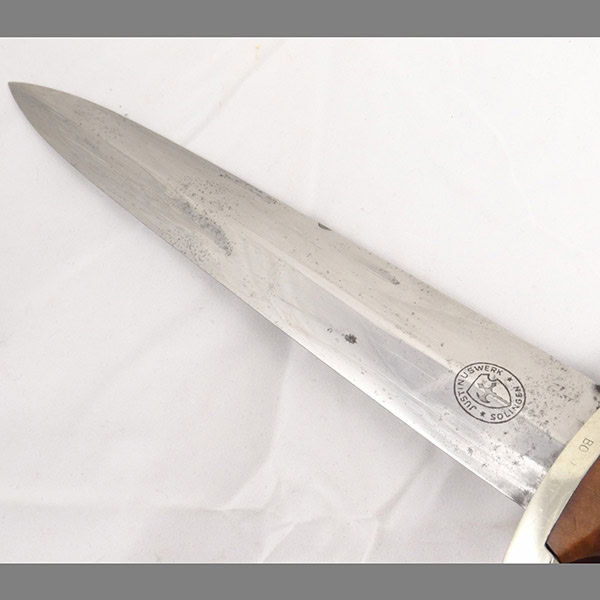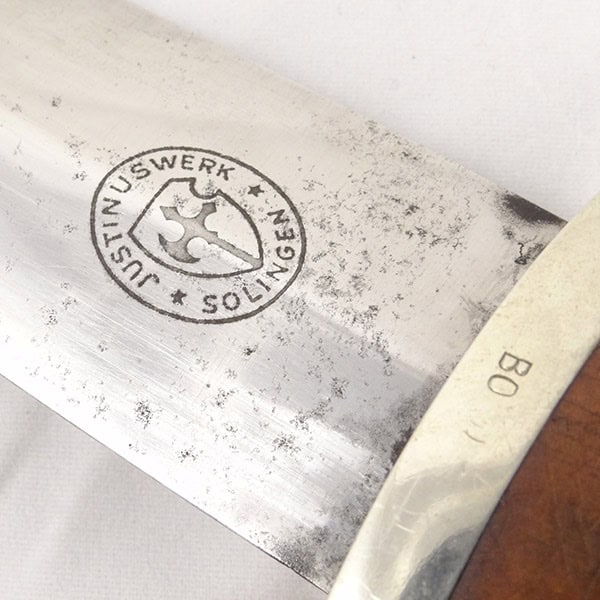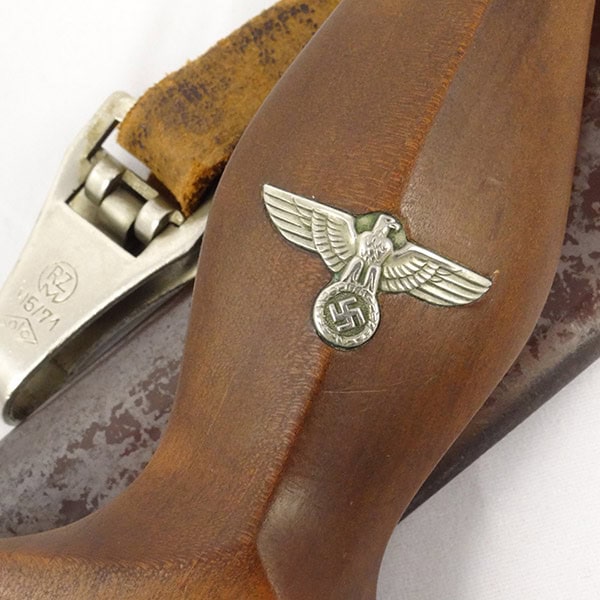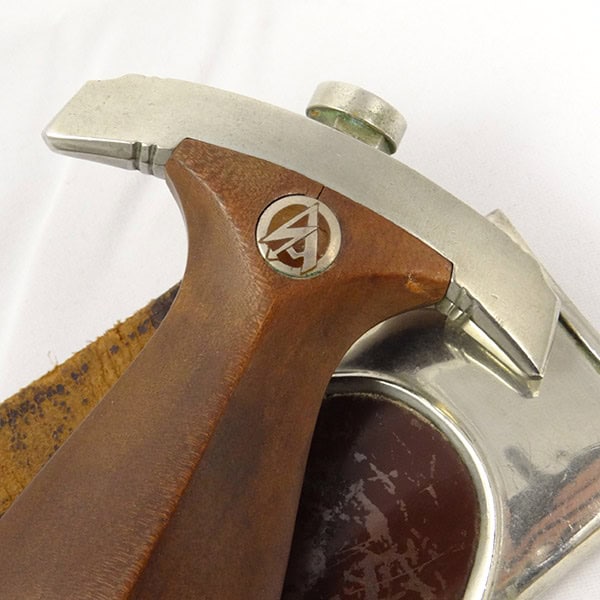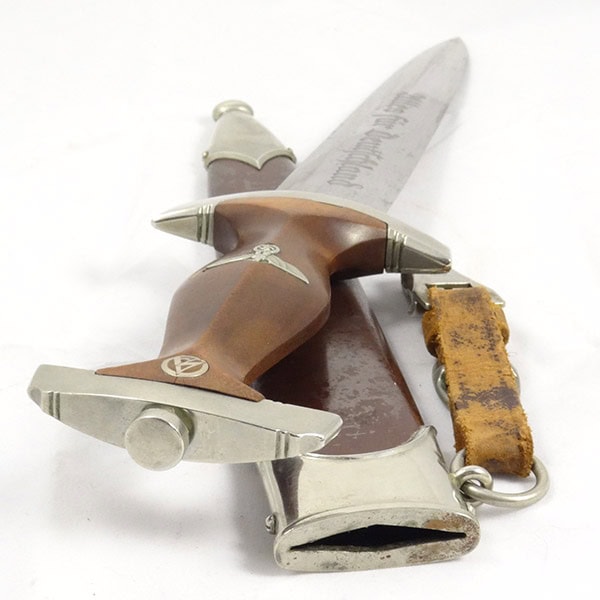 A wonderful SA Dagger from scarce maker Justinuswerk in a condition that cannot be beat! Justinuswerk SA daggers rank #7 in rarity on the McSARR scale.
The grip is in beautiful condition, having a very nice deep brown tone at the center and a slightly lighter tone as the grip transitions to the guards – absolutely stunning! Aside from a very discrete chip on the front near the lower guard the grip is visibly perfect. The nickel grip eagle has managed to retain a solid 99% of its original factory detail! The SA roundel shows only very minor enamel chips when viewed under magnification. Both solid nickel guards show modest wear, with only a couple of minor scratches and no signs of tampering to the pommel nut or surface of the upper guard.
The blade on this dagger shows some oxidation spotting, but nothing too abnormal with these early SA daggers. The motto on the front is nice, clean and crisp, with a medium gray tone that matches the Justinuswerk Solingen maker's mark on the reverse.
The anodized scabbard has no dents and only expected normal use wear along both sides of the body. The scabbard fittings has a tone that matches with the grip fittings, which we always like to see. Aside from a very small ding to one side of the tip fitting, and a minor impact ding to the tip ball, the scabbard is a real beauty!