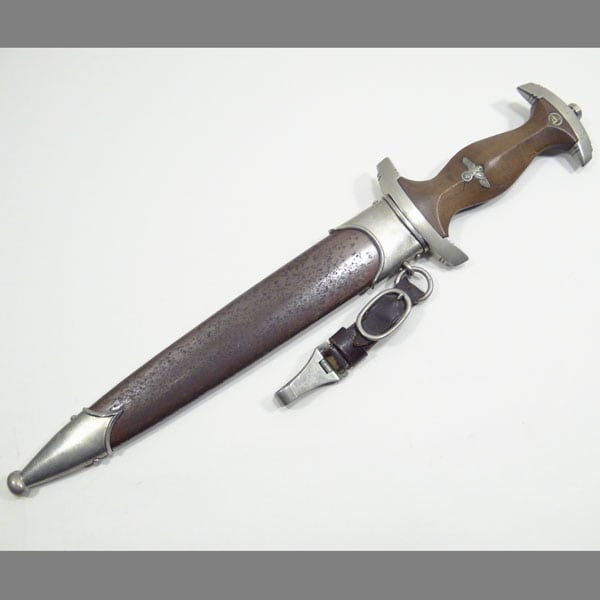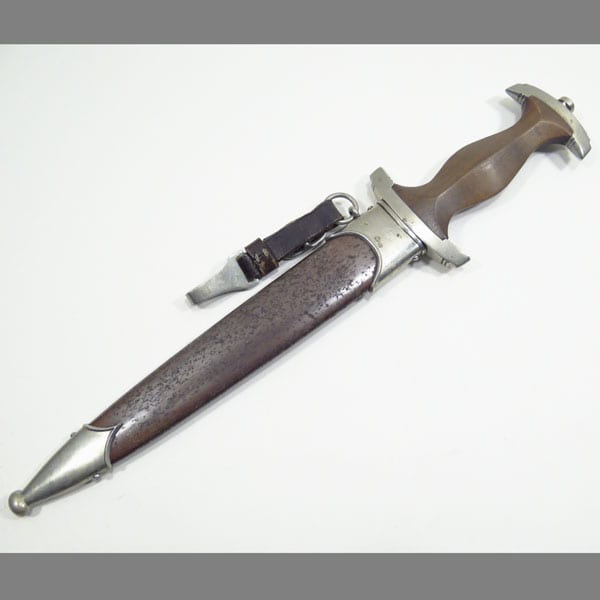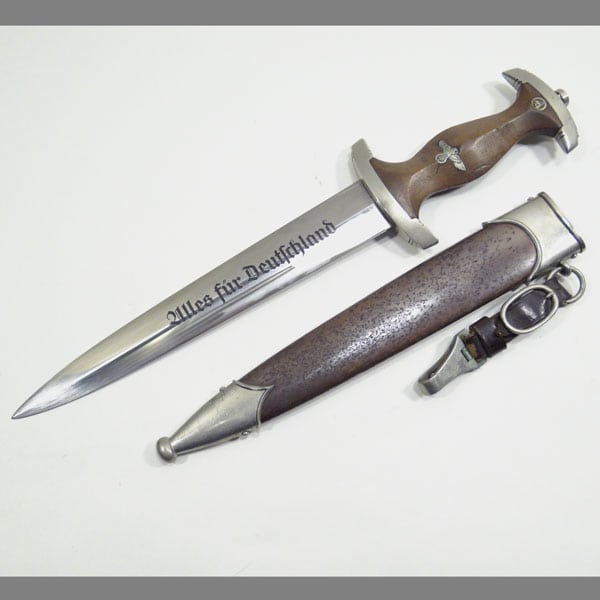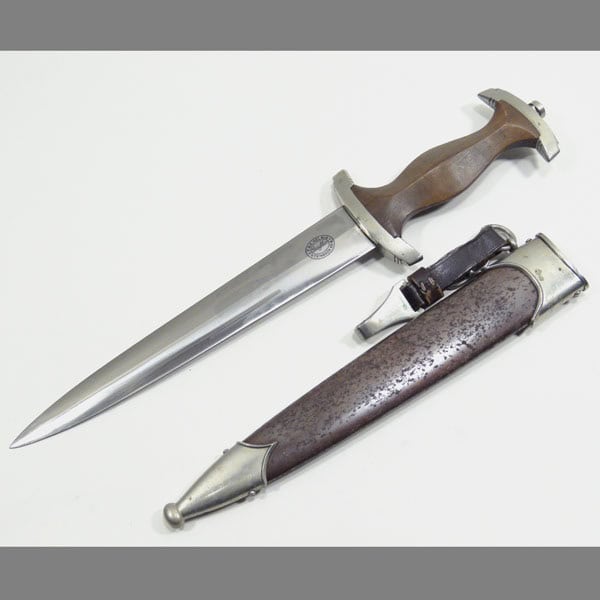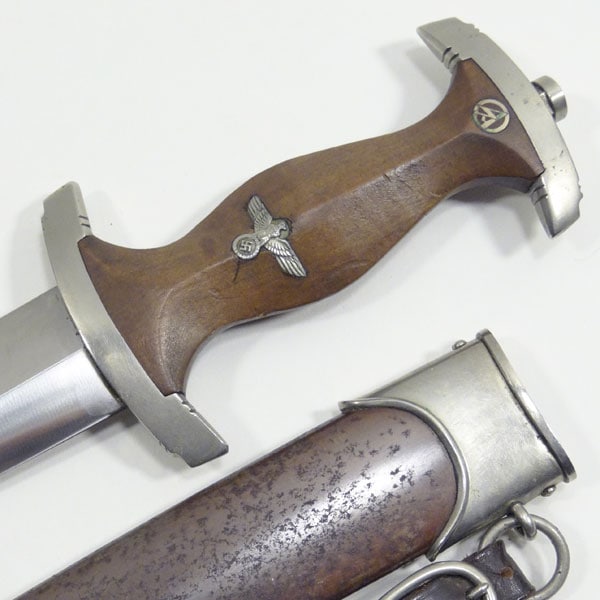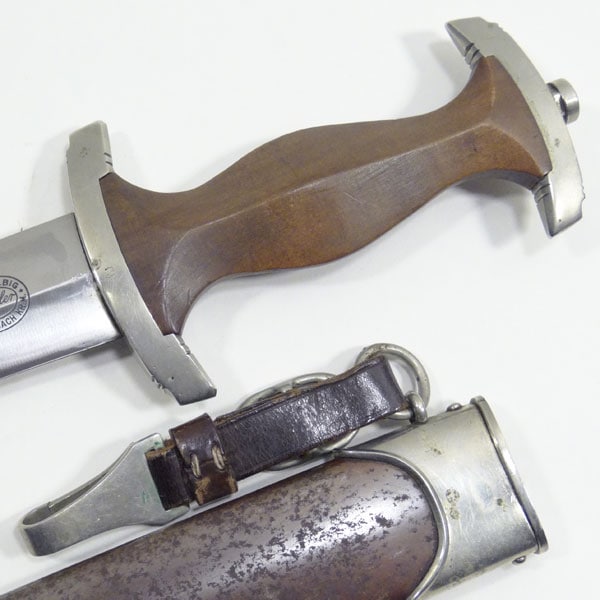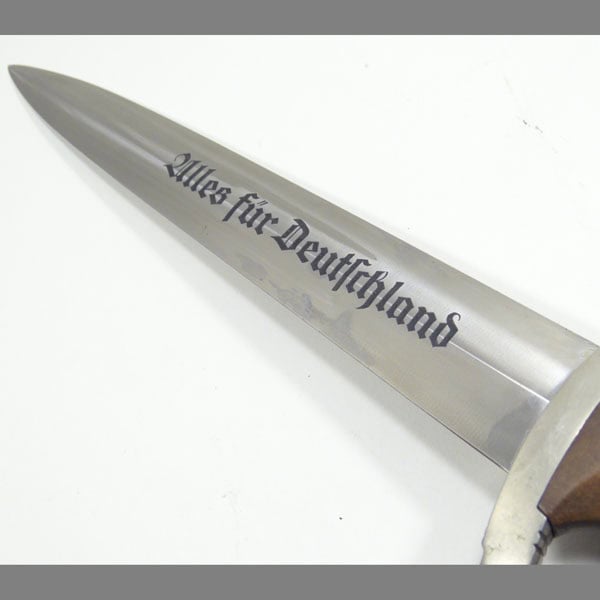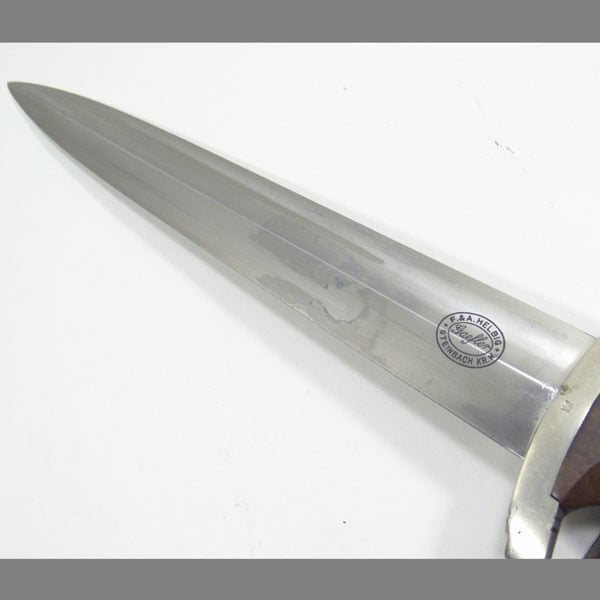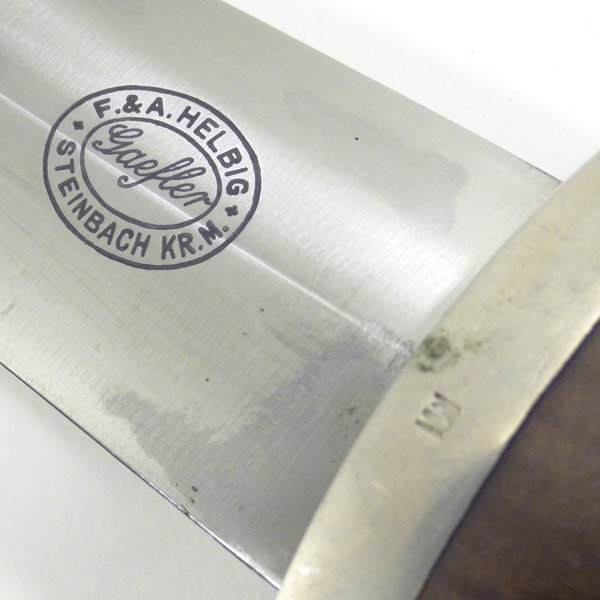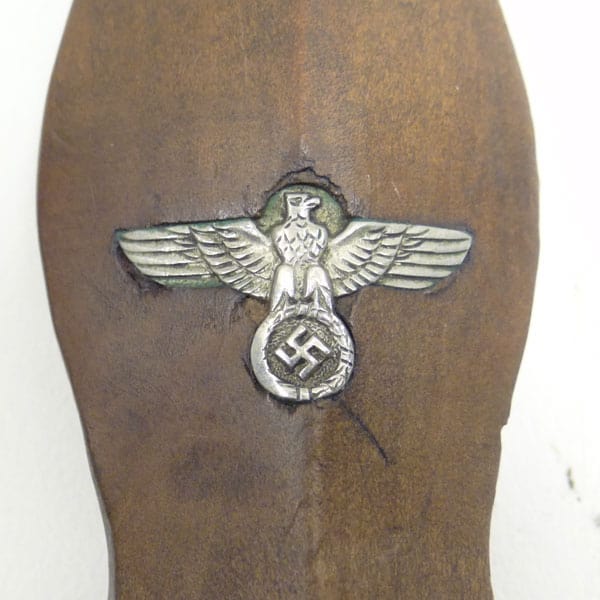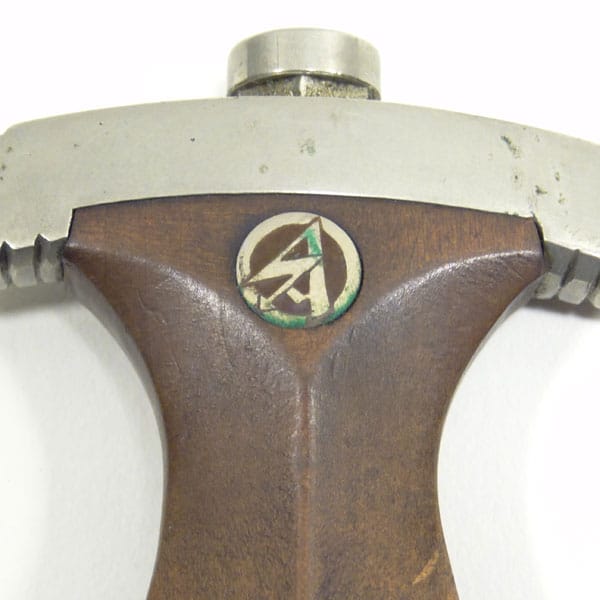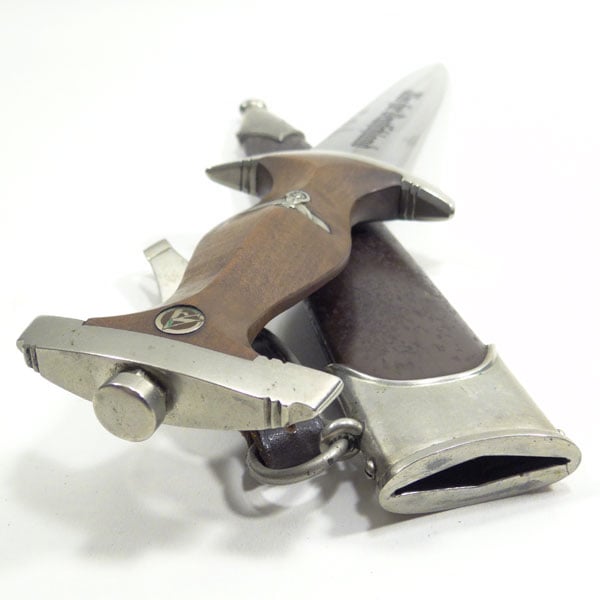 Here we have a nice, hard to find early F. & A. Helbig SA Dagger with a blade that can't be beat!
The grip is a nice medium tone brown, with some natural dark accents that make it really attractive. There are some normal dings from use, but no cracks to note. The upper and lower guards fit like a glove to the grip. Helbig was one of the best makers of SA daggers when it came to the art of fitting their parts together. The pommel nut appears to be unmessed with, showing no signs of having been removed. The grip eagle is a beauty, deeply inset into the grip. The SA roundel is without flaw, retaining 100% of it's original enamel.
The blade is virtually flawless! The motto is a deep gray (almost black) tone, and contrasts wonderfully with the reflective blade surface. The makers mark on the reverse is the same deep tone, reading, "F.&A. Helbig Steinbach KR. M.". The only notable flaw with the blade is a shadowy wash in certain areas of the surface on both sides (noticeable in the photos). We only used a soft cloth on the blade's surface so perhaps a deeper cleaning, metal safe chemical could be used to remove it.
The scabbard is the anodized type, and like many early anodized scabbards this one has it's share of corrosion spots. The metal fittings are in good condition, with only a few minor scratches and dings, but nothing unusual (normal wear marks). The tip ball shows no impact damage at all. The original leather hanger has the early long-nose snap clip, which is hard to come by and certainly a bonus with this set.