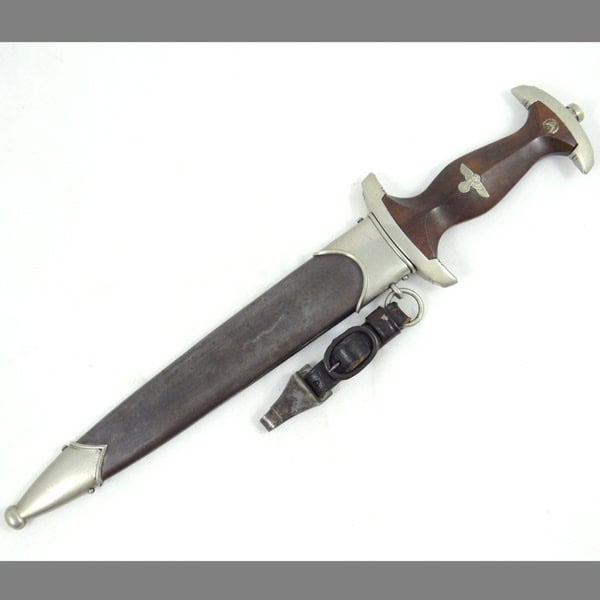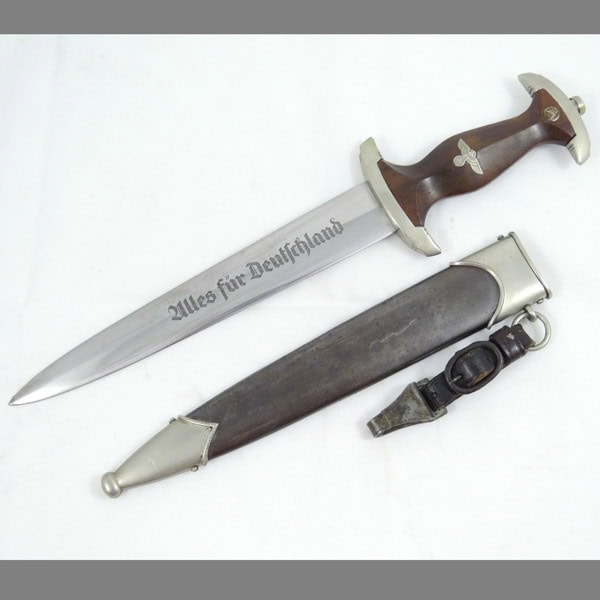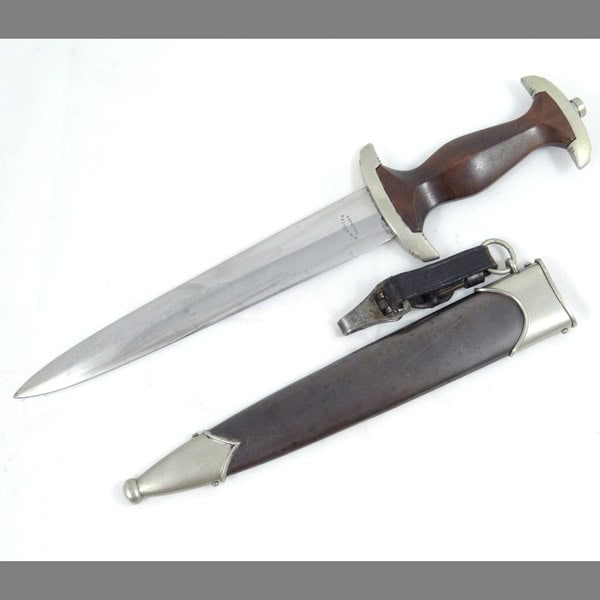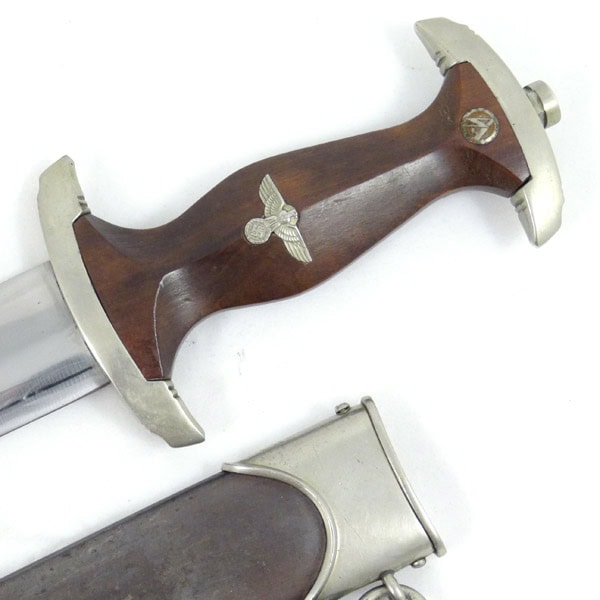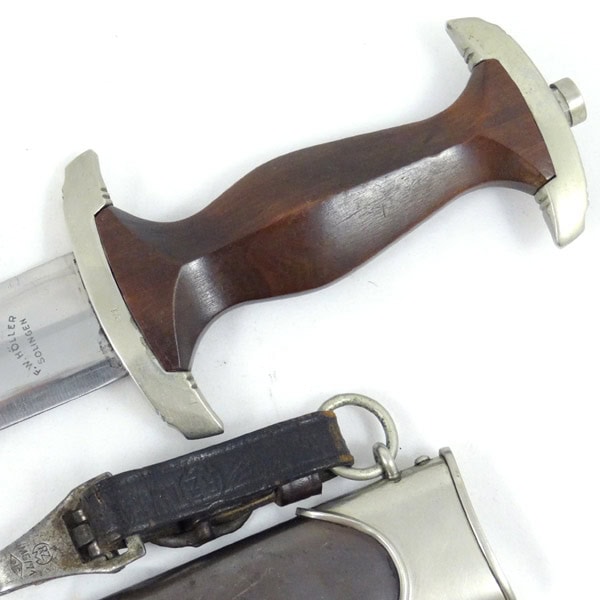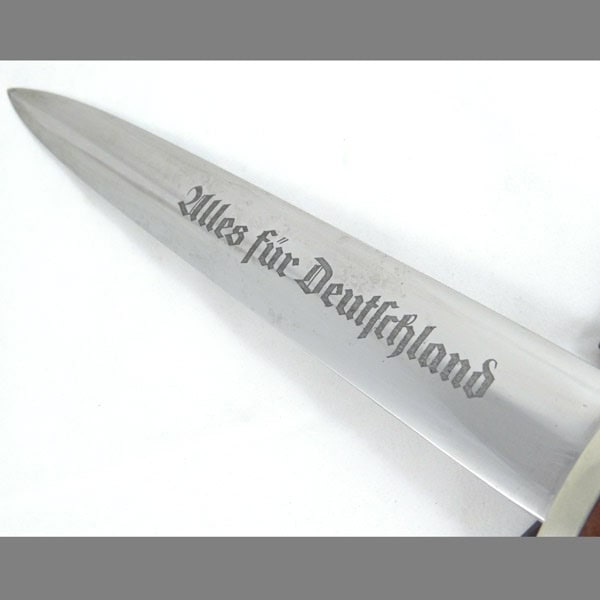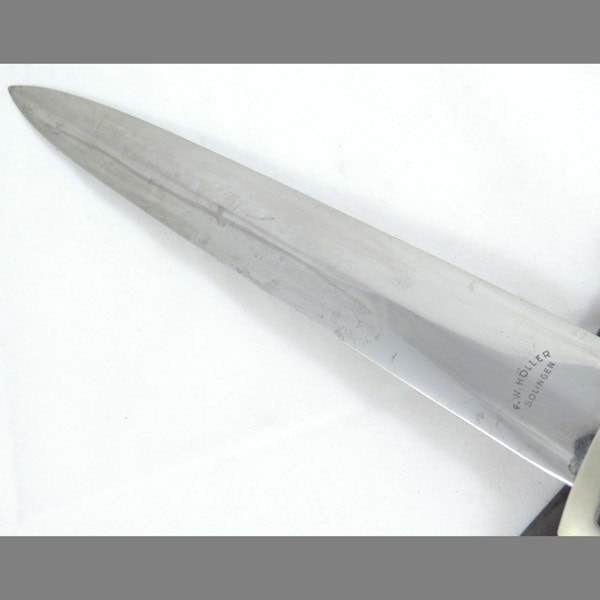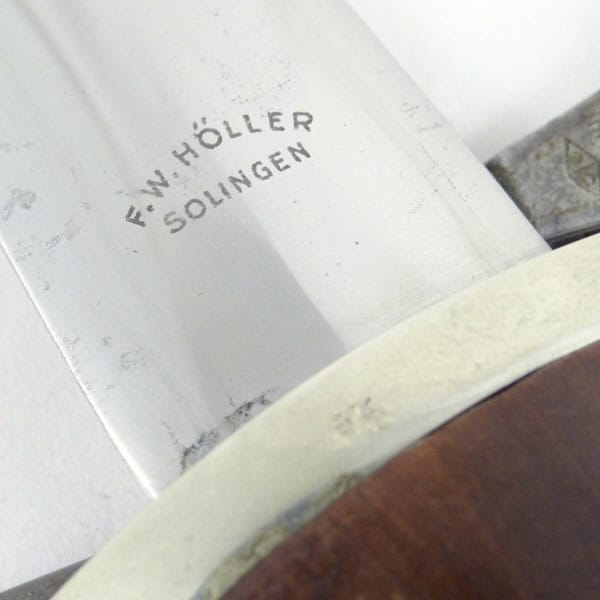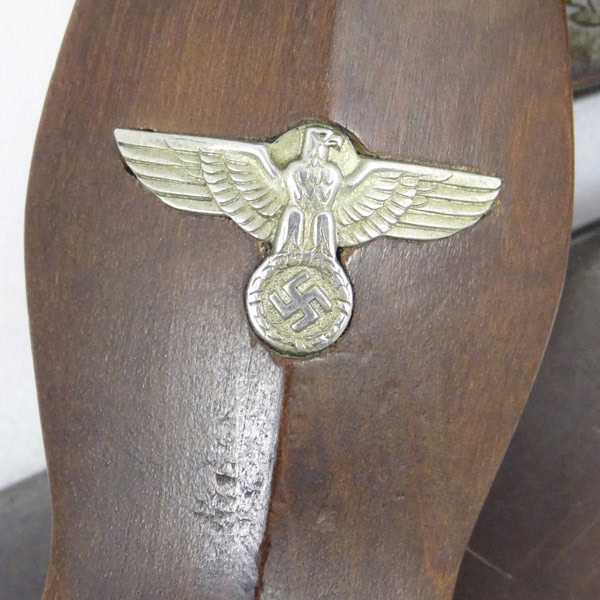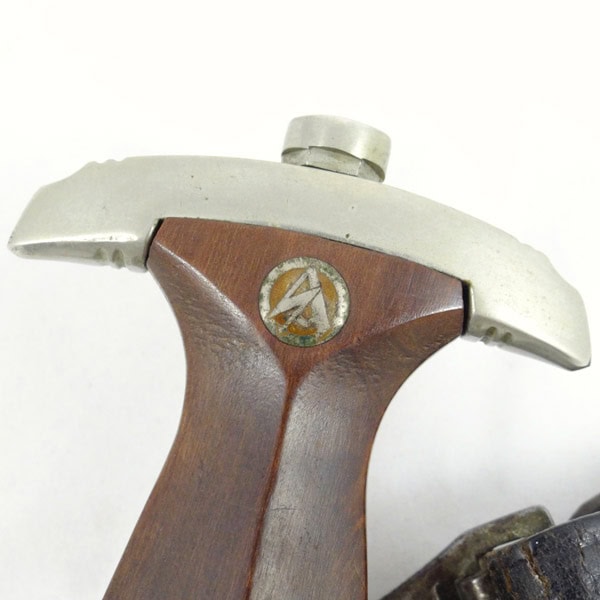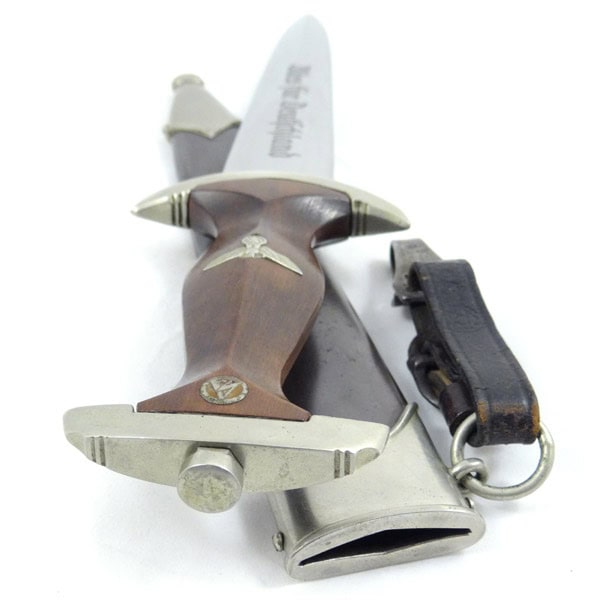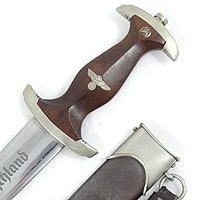 When looking at this early F.W. Höller SA dagger you can't help but fall in love with it! From the blade to the guard, grip and scabbard…you will be highly impressed! Not to mention the rarity of this beauty; rating a 9 on the SA dagger McSARR scale.
Most notable is the blade. It is immaculate! Doesn't appear to have been cleaned. You can see the strong cross grain prominently on both sides. There's a medium gray tone to the motto, and only minor scratches from normal scabbard wear. The F.W. Holler (Solingen) makers mark in completely visible and crisp, with a tone matching the motto.
The solid nickel guards and pommel nut do not show any evidence of removal or cleaning. Both guards are in excellent condition aside from very minor dings that are hardly worth mentioning (but we will to exploit our clear and honest policy). You will also note the gruppe mark (He) on the lower guard. The wood grip shows only very minor use wear, but nothing worth highlighting. The solid nickel eagle shows about 95% of its detail, and the SA roundel shows some patina, with about 98% of its enamel in tact.
And last, but not least, the scabbard! It is of the anodized type with no notable oxidation, rusting or corrosion – smooth as silk! The nickel scabbard fittings are near perfect, aside from a very minor dent in the tip ball. There is a minor ding to the scabbard body just below the upper fitting. The hanger is included with the dagger as well.
The more I look at this dagger the more I want to keep it, so I guess you'd better hurry and buy it before I change my mind!