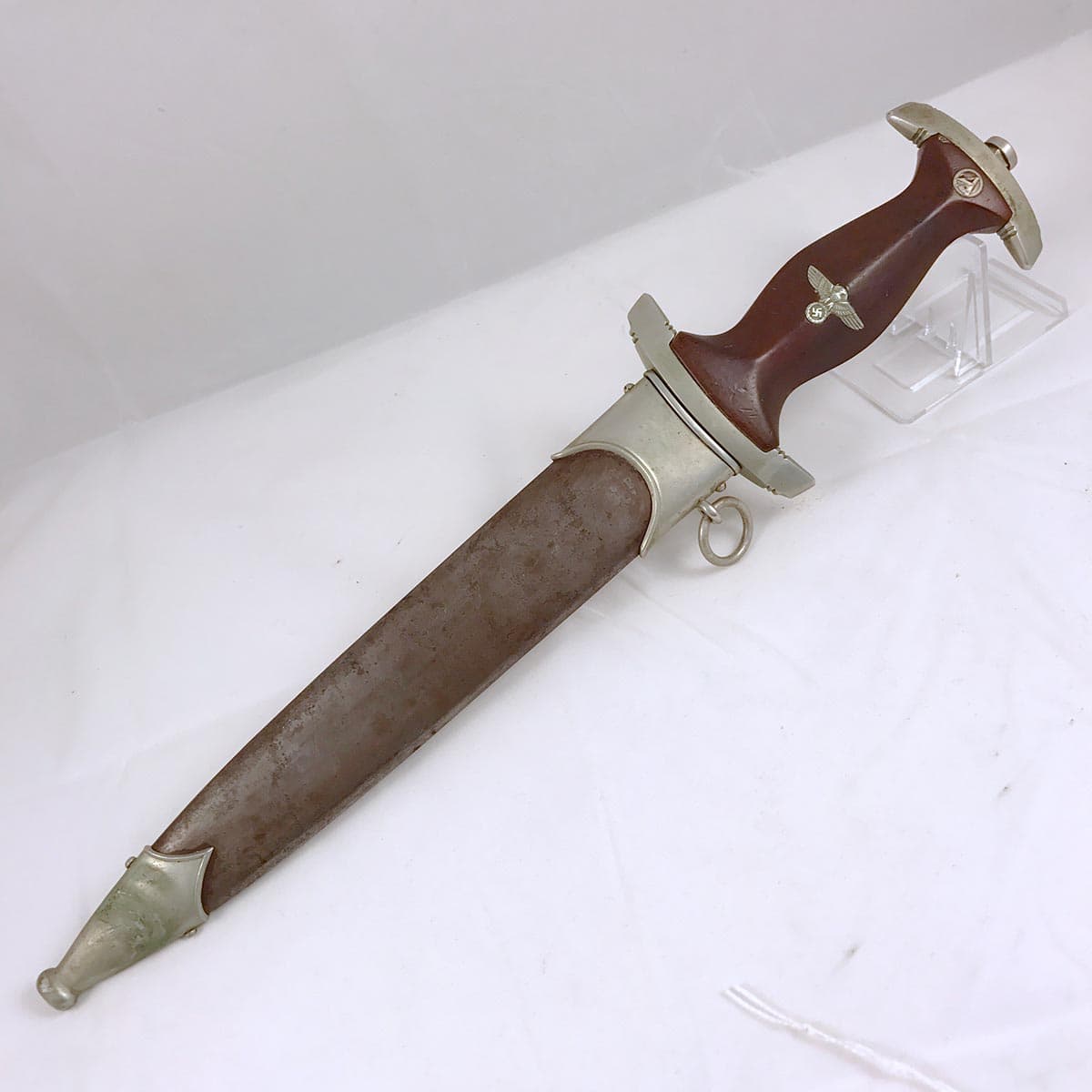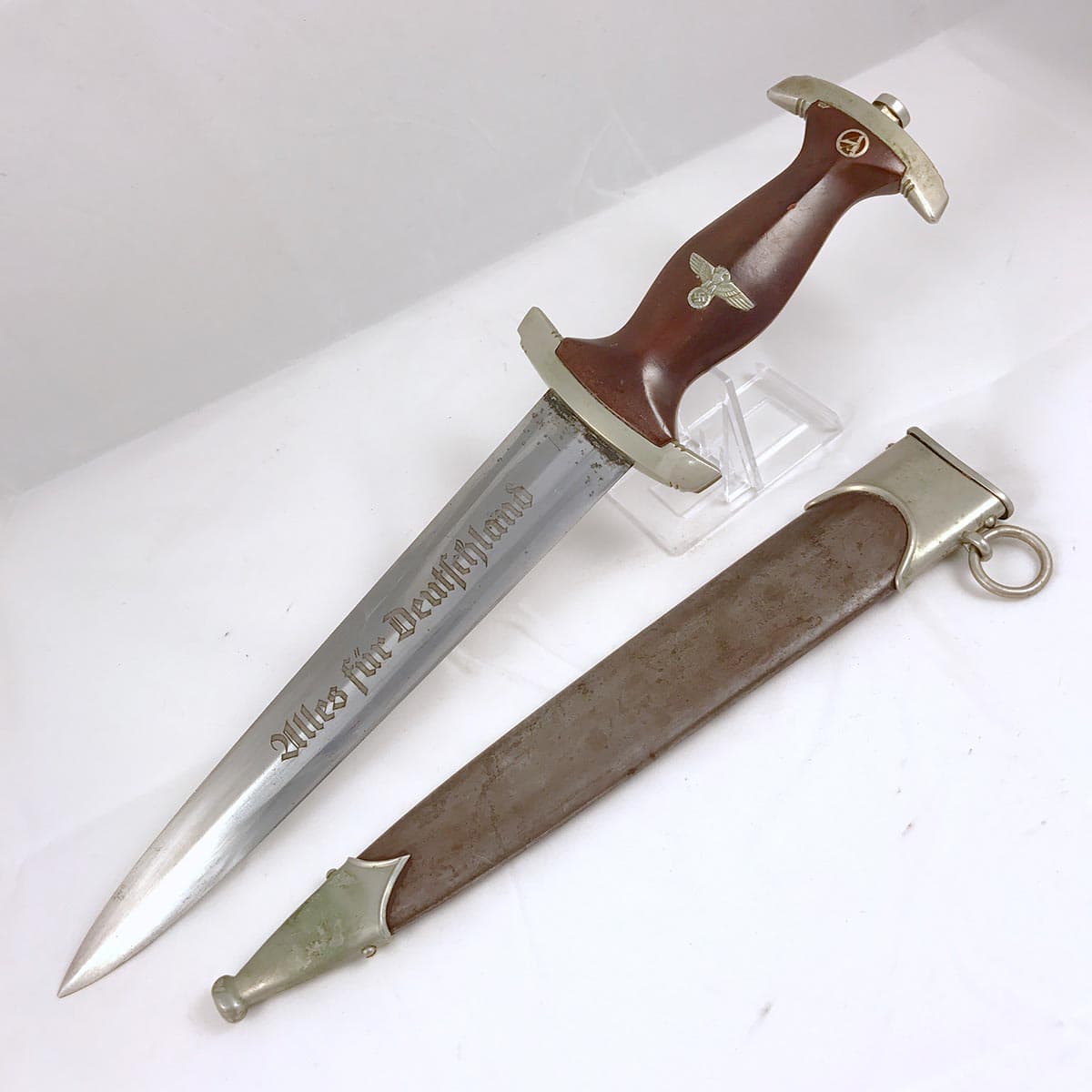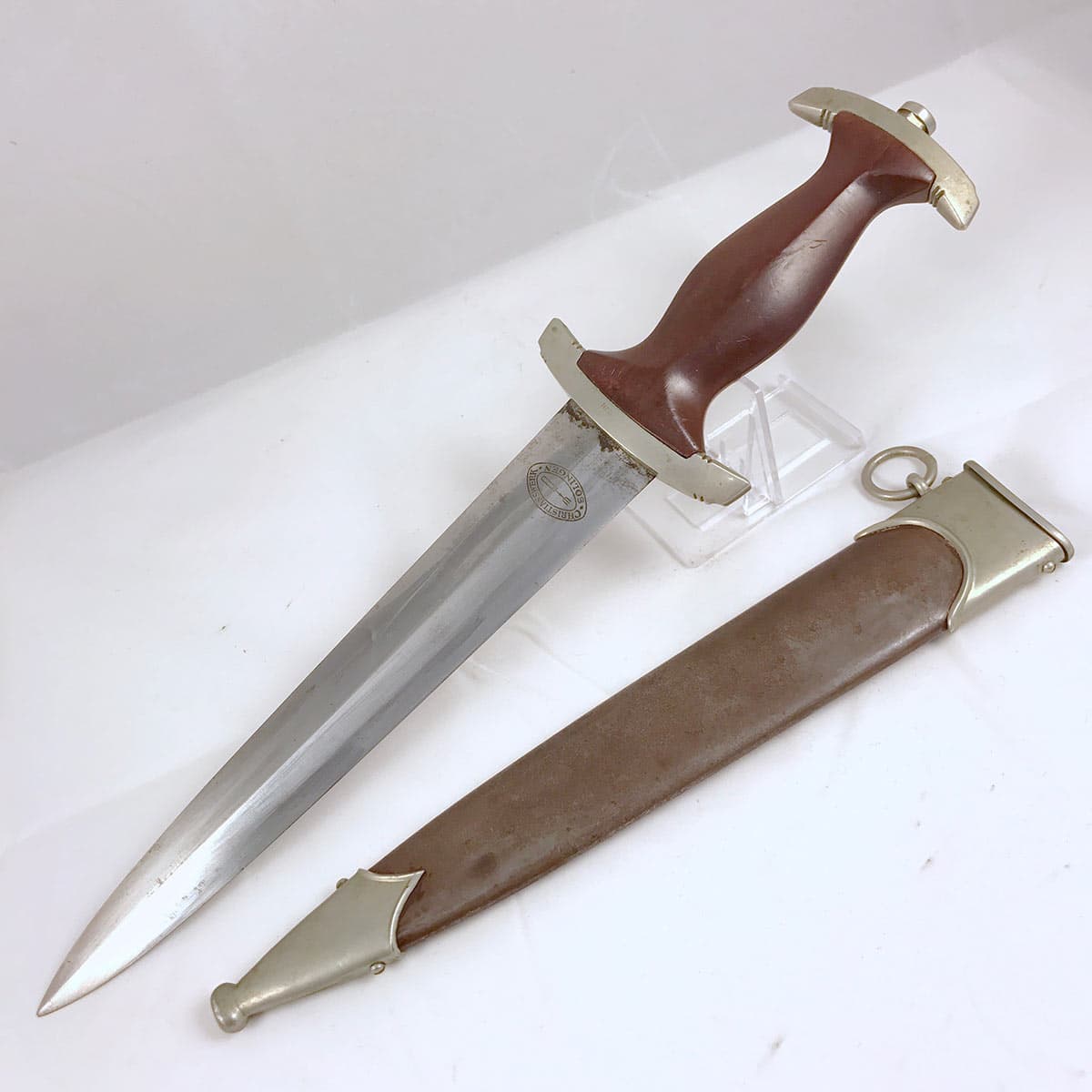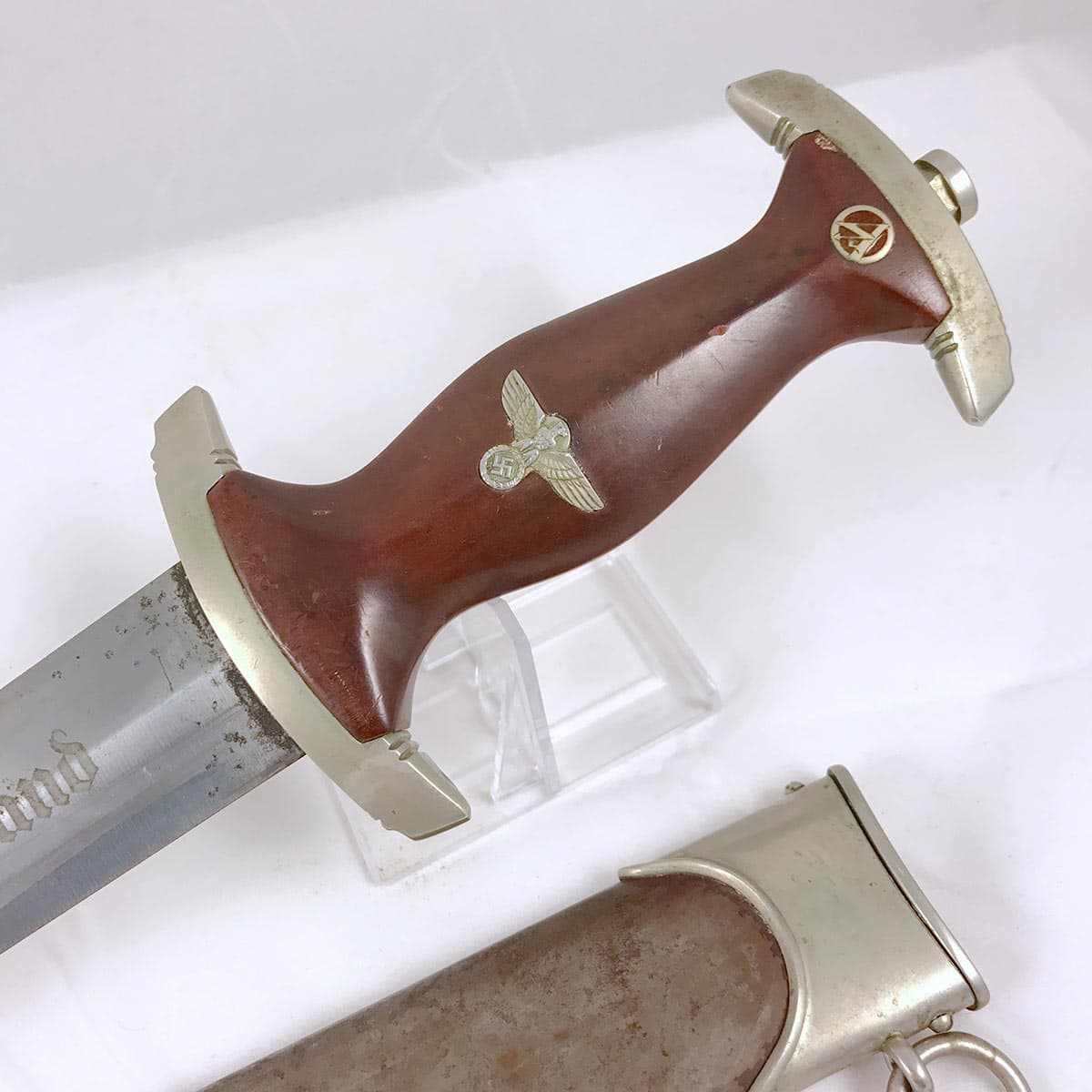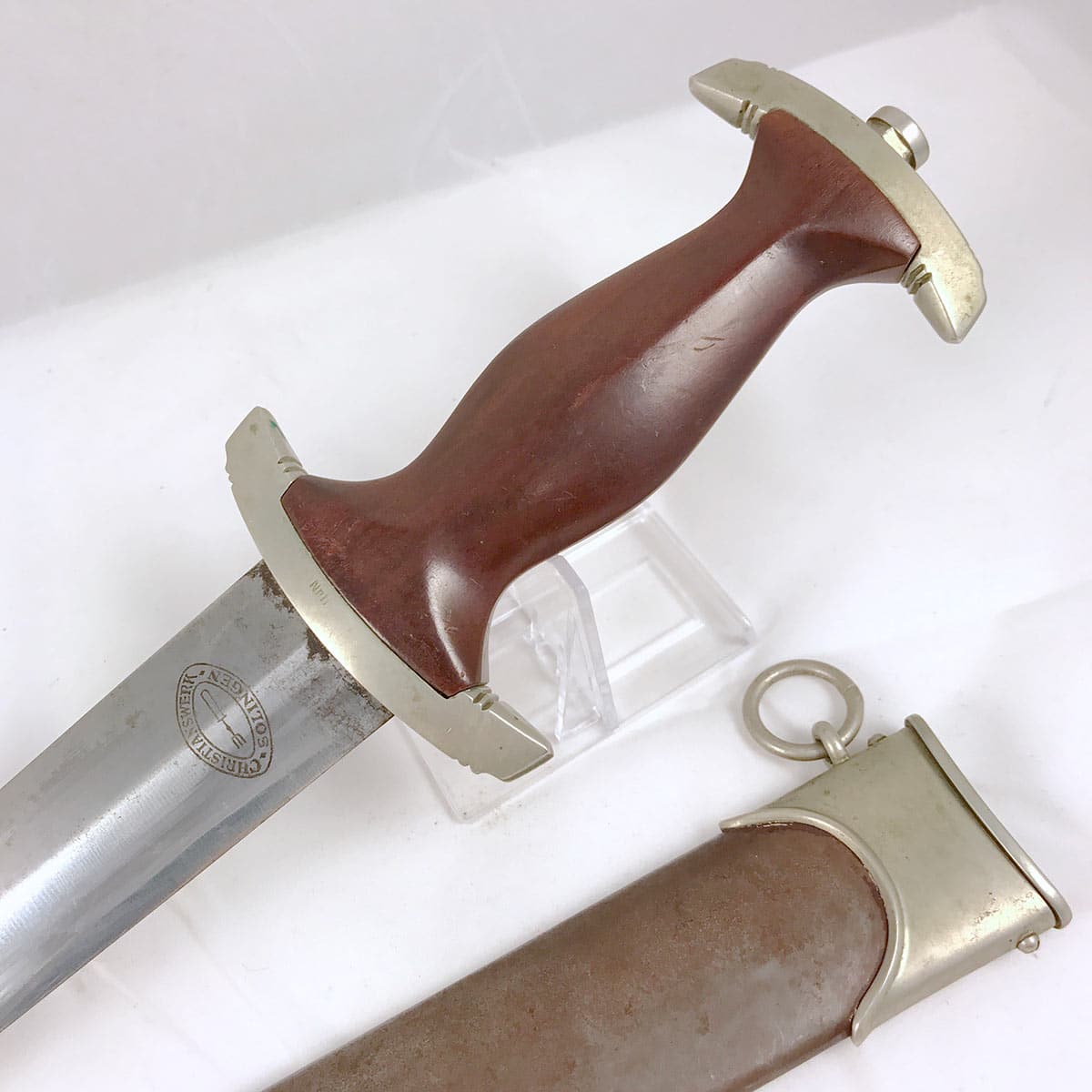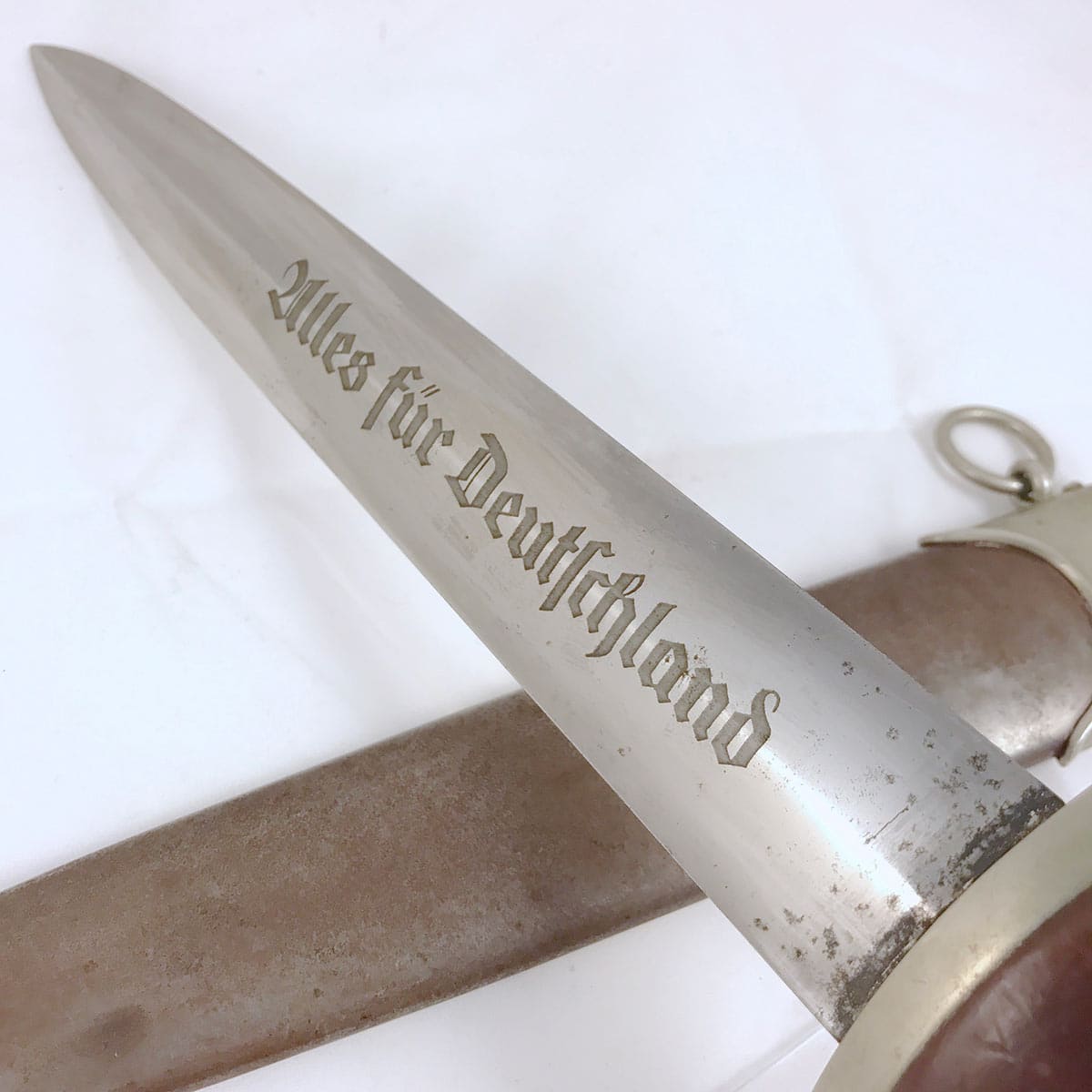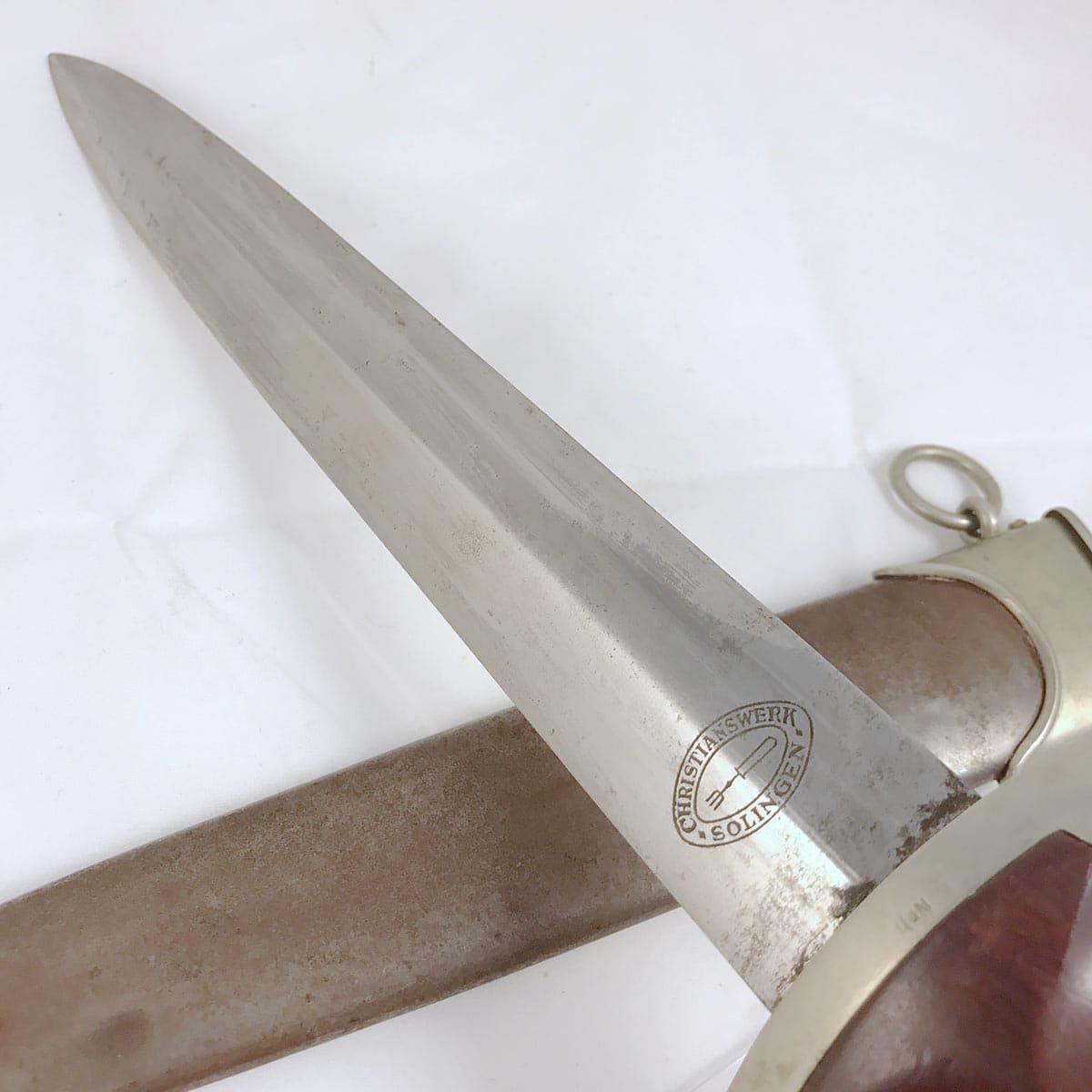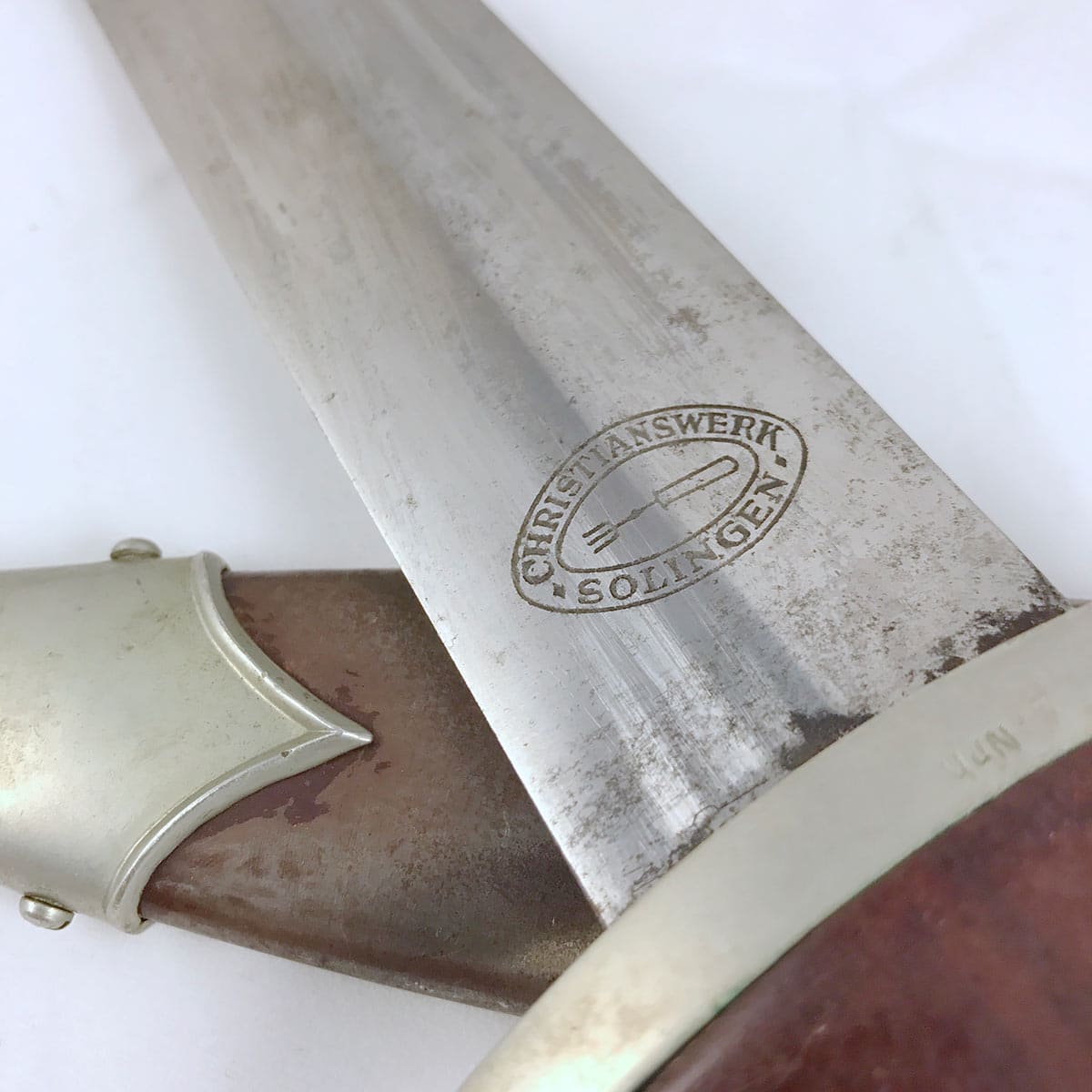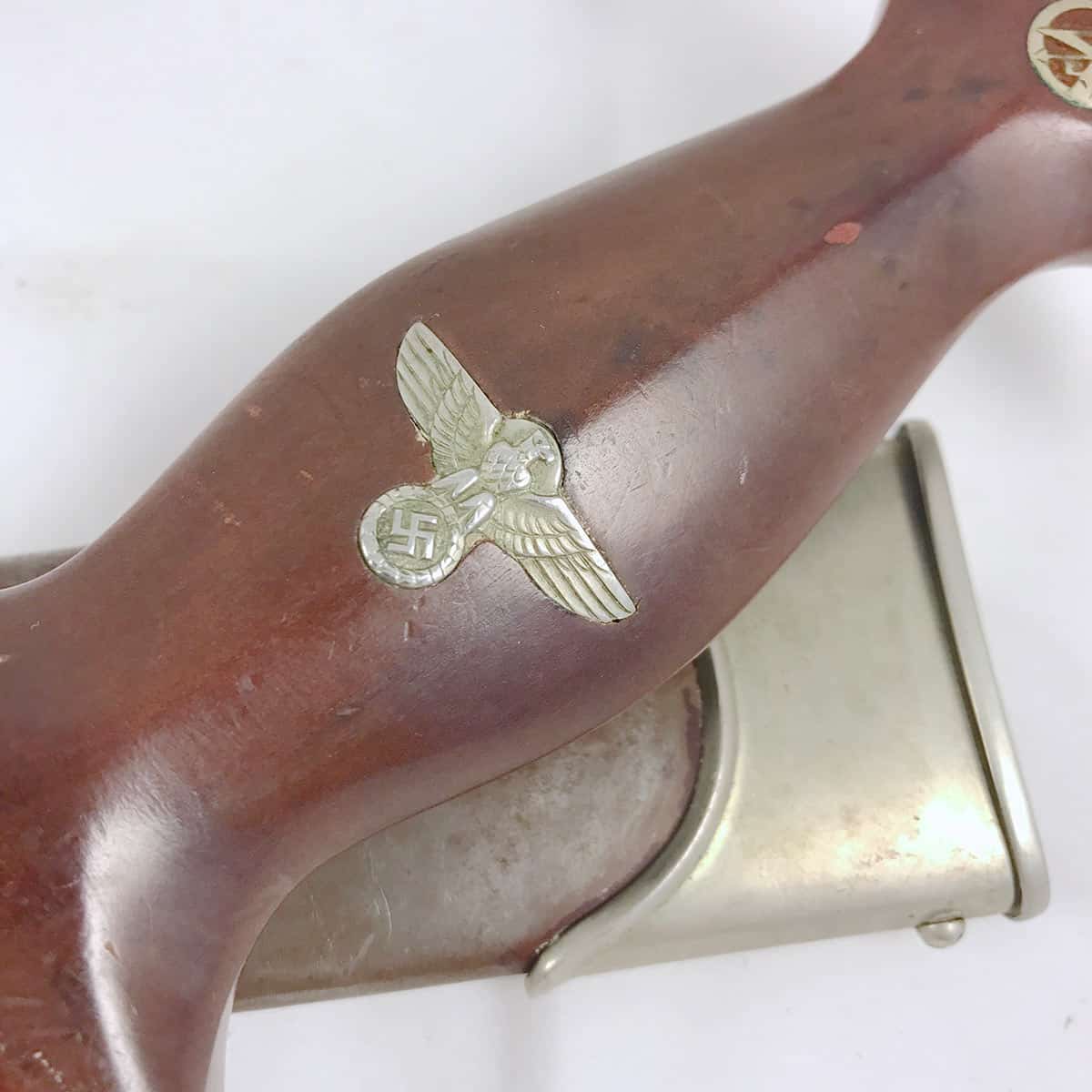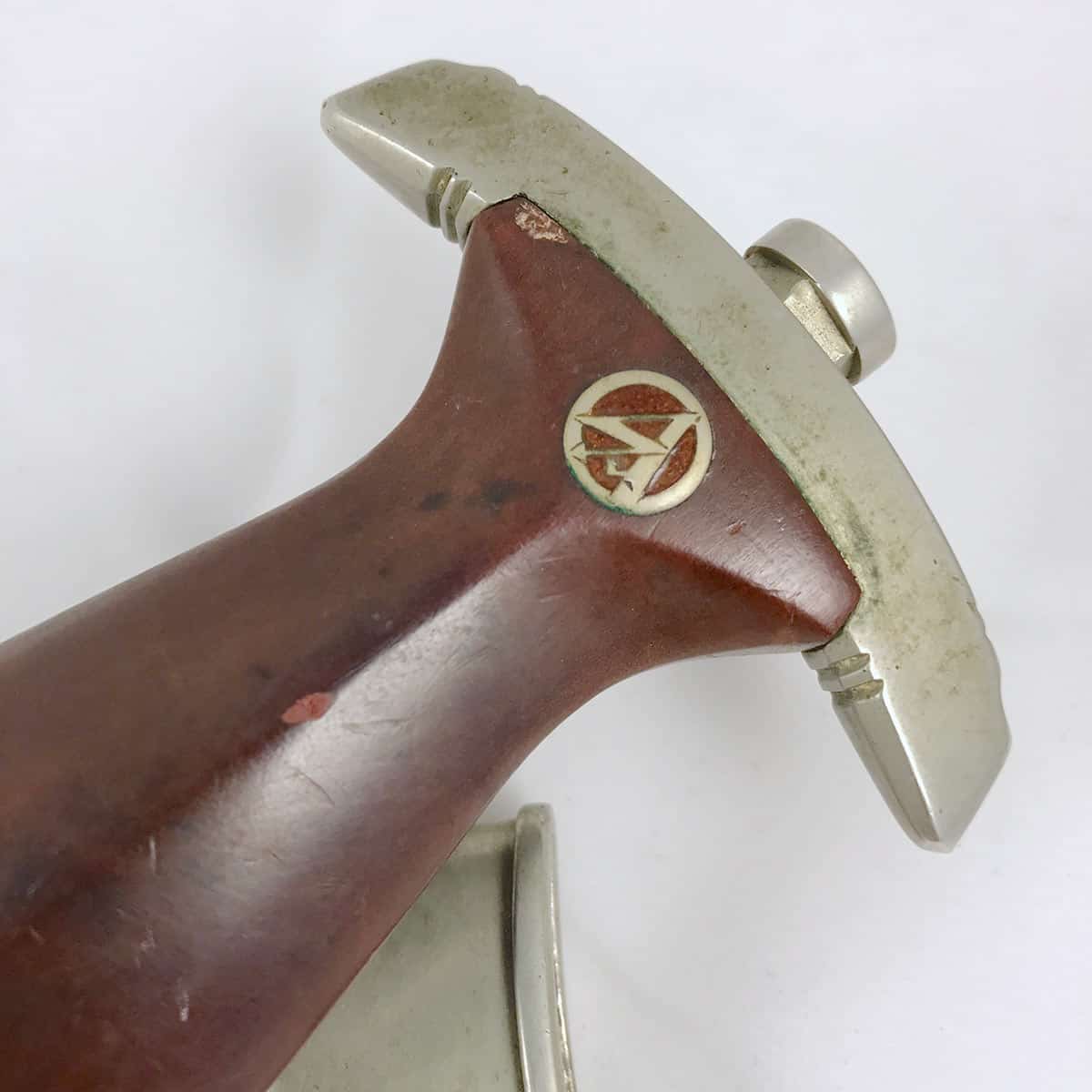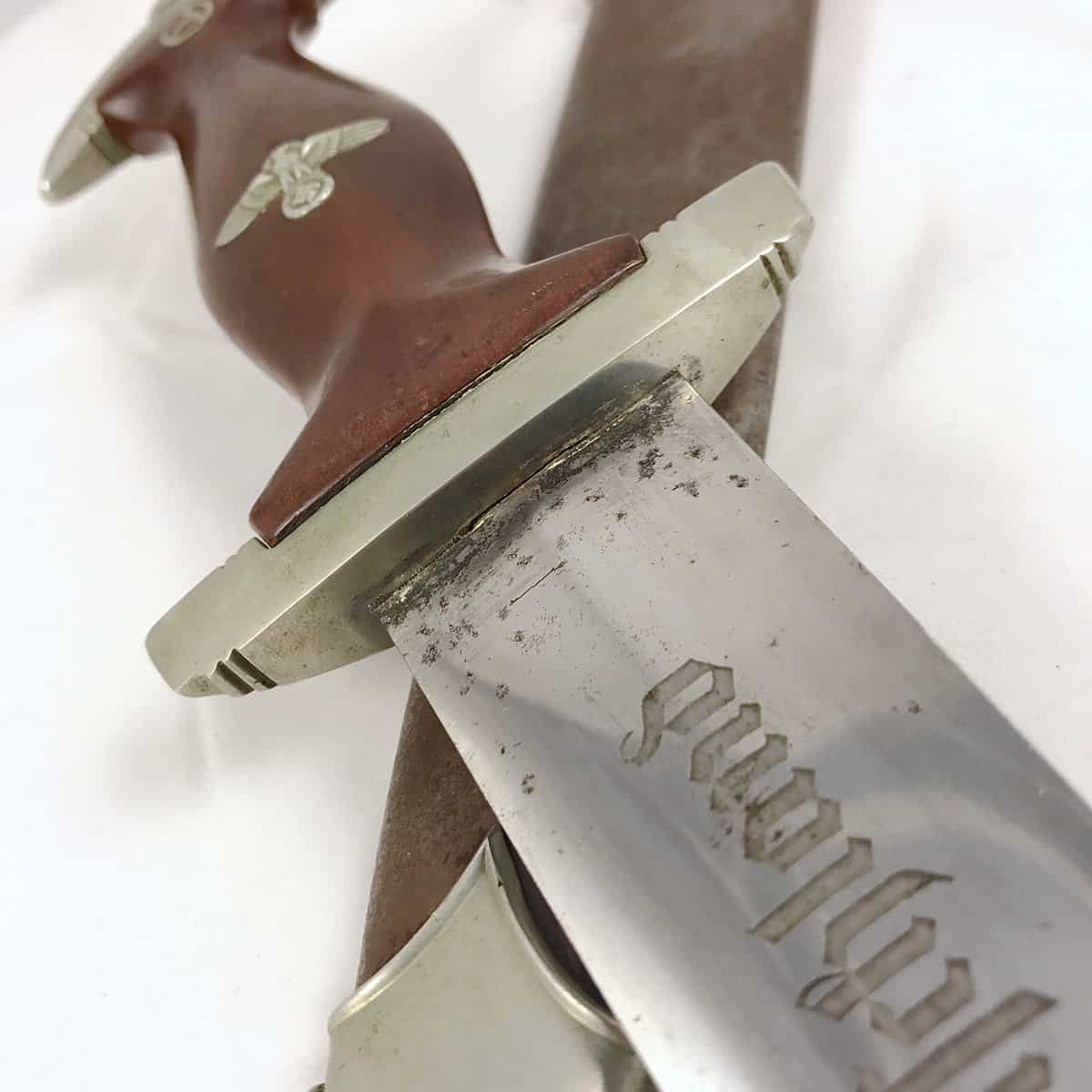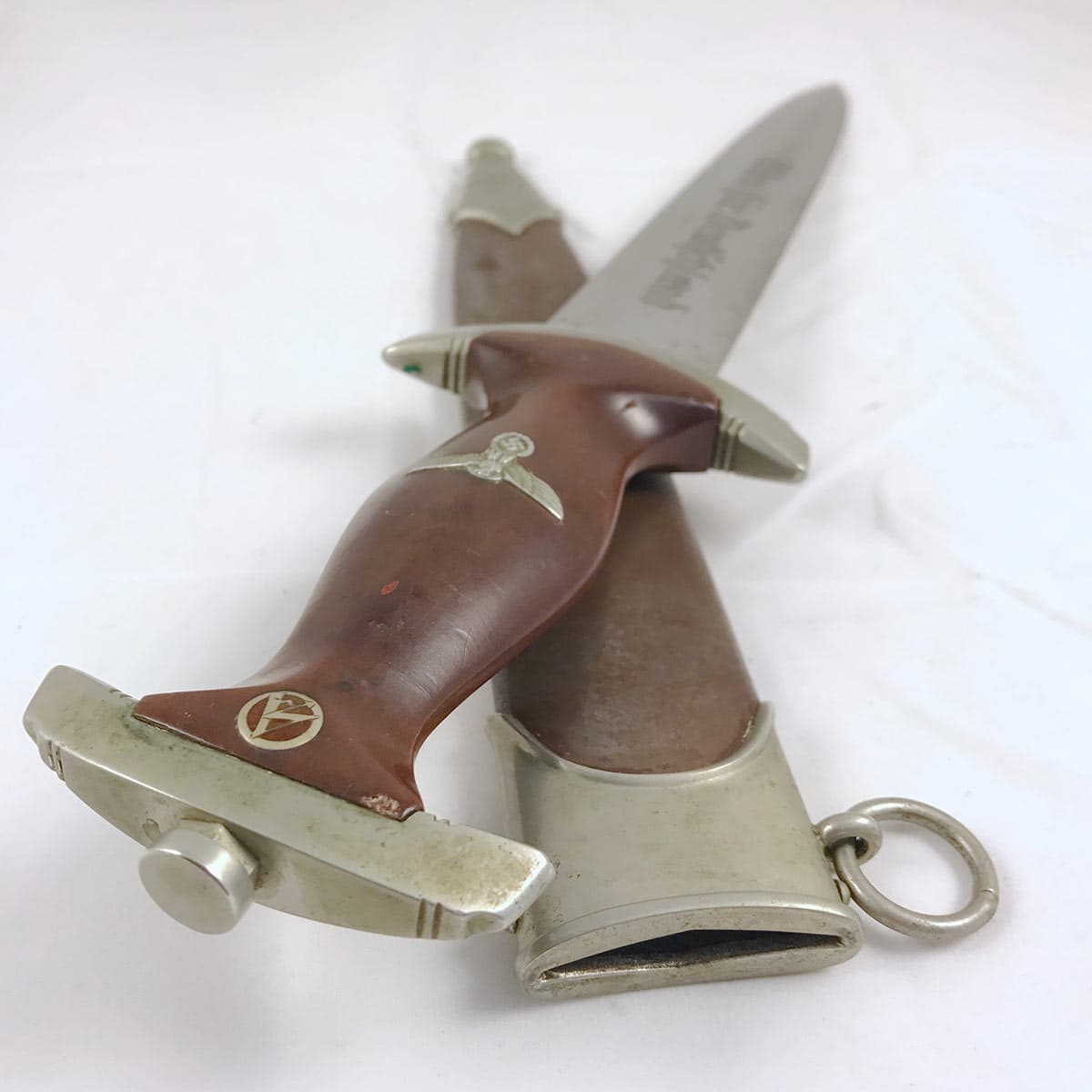 SA Daggers by Christianswerk don't come around too often so we're thrilled to be providing this one for sale.
The grip is a nice chocolate brown tone with a few minor dings and one very small eighth inch surface chip to the left of the SA roundel near the corner of the grip. If you don't look closely it would pass as dirt. The grip eagle is extremely detailed, with approximately 95% of its original factory detail in tact. The roundel shows no enamel loss, and a sliver of verdigris along the lower edge, which we like to see. The guards have a nice age patina and show no signs of having been cleaned, and the pommel nut has no gnarl marks from pliers, and no swirl marks; this dagger has never been apart.
The blade is very nice with some oxidation spotting, but nothing too distracting. A strong crossgrain on both sides of the blade's surface, and a nice medium tone to the motto and Christianswerk Solingen makers mark. A strong blade all around!
The scabbard is in average condition, with the anodized body showing normal wear, but no dents or dings. The fittings are without dings with the exception of a minor impact ding to the tip ball, but to a much lesser extent than most SA daggers. The scabbard fittings also show the same age patina consistent with the grip's cross guards and recesses of the grip eagle. (NOTE: the areas on the face of the scabbard tip fitting that appear to be dented is verdigris. There are no dents in the tip fitting aside from a small ding in the ball as noted).
This is an all around solid SA dagger by a very scarce maker.