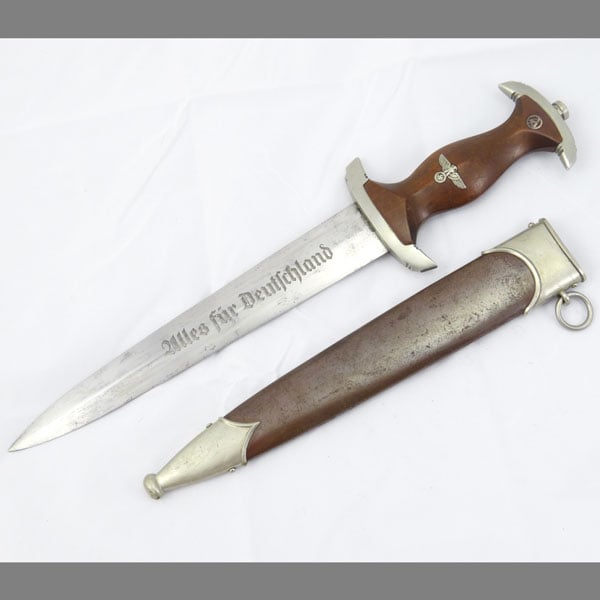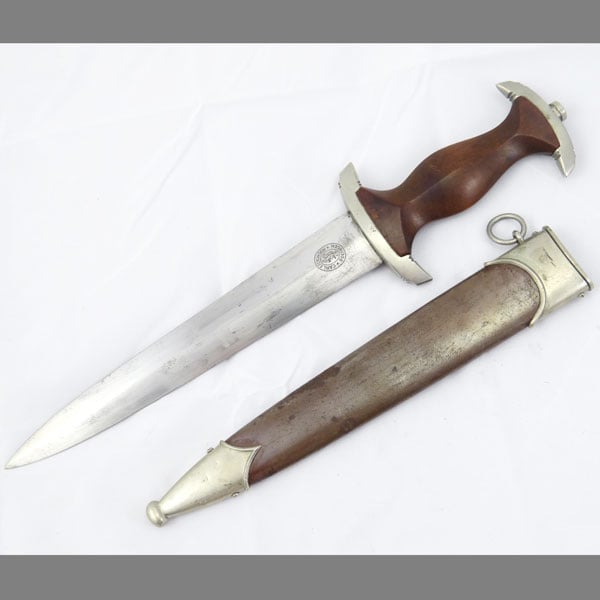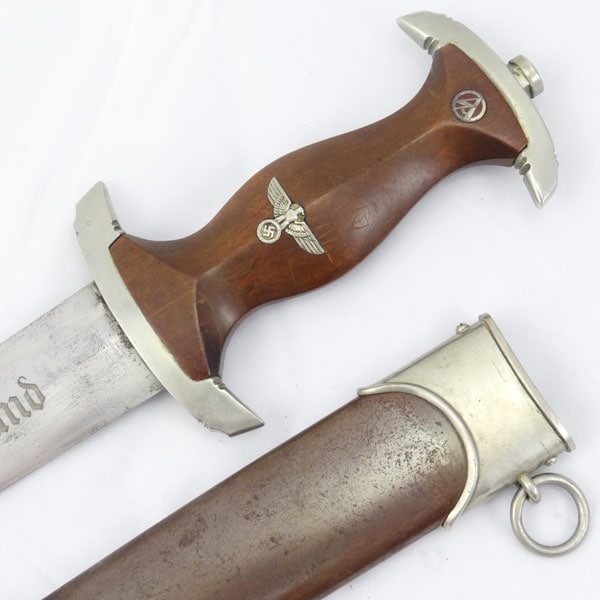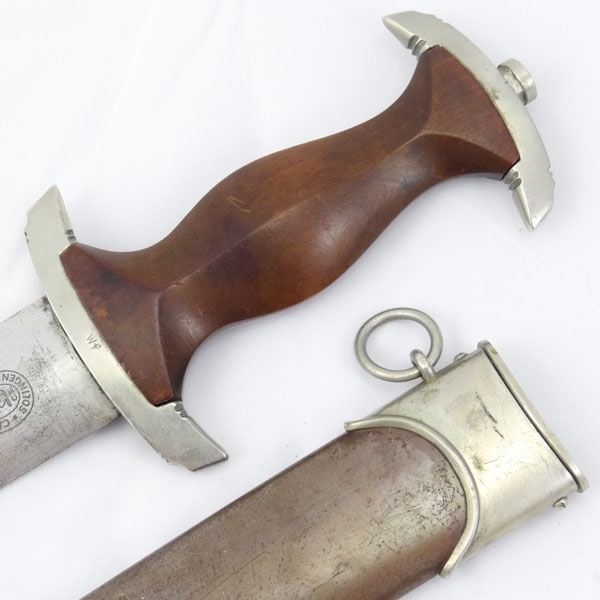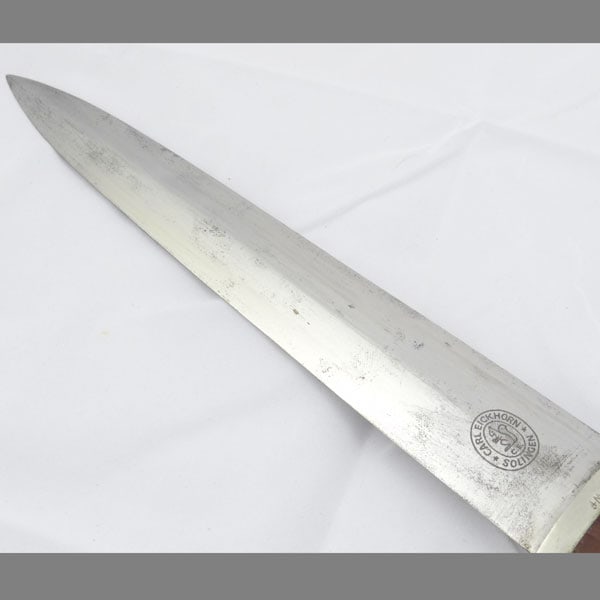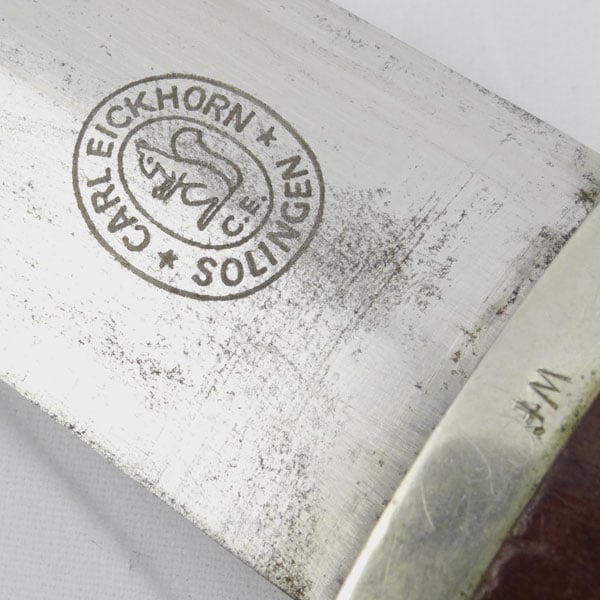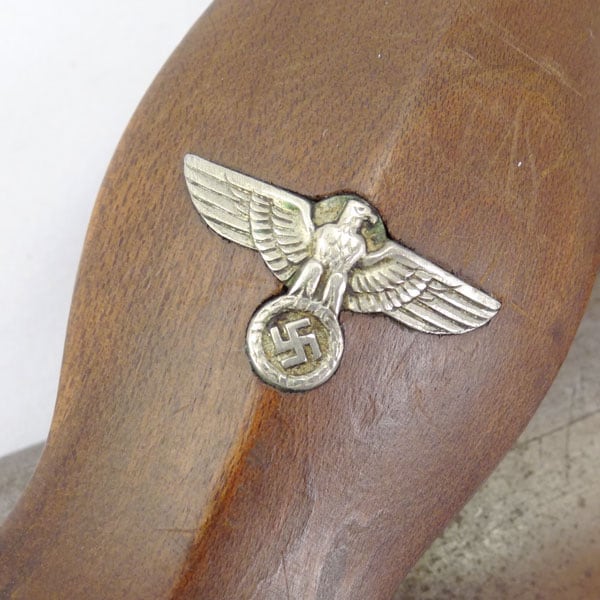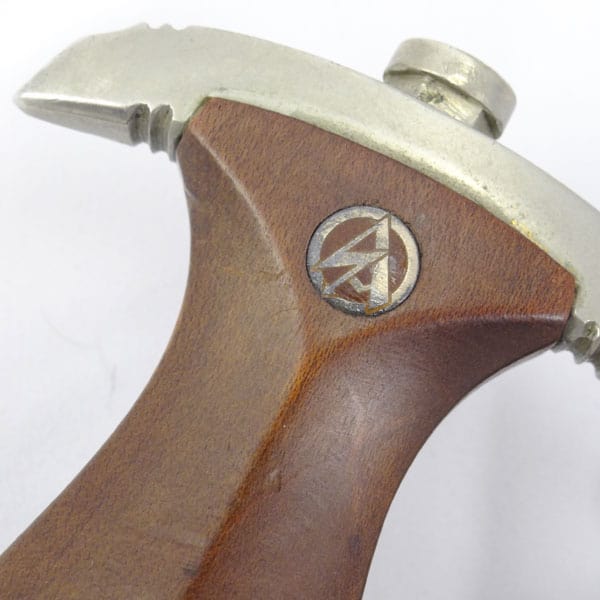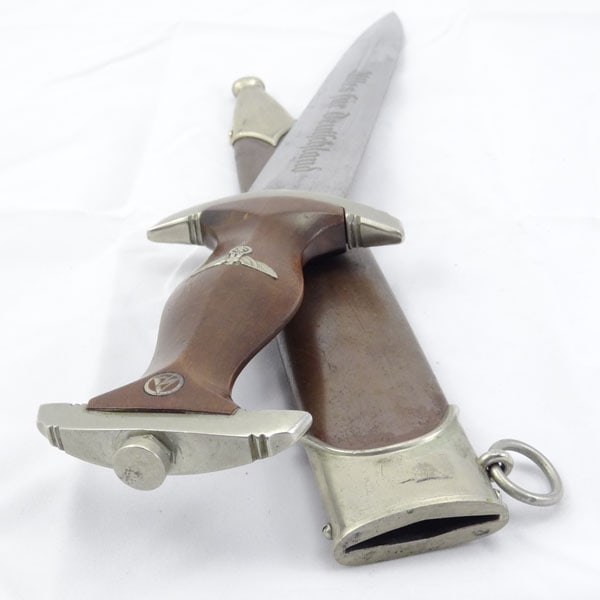 Eickhorn SA Daggers are always a staple in any SA Dagger collection. Even more so are the various Eickhorn maker marks. This one has a seldom seen early mark used between 1933 and 1936, with the double oval and the initails "C.E." beneath the squirrel.
The grip is a nice chocolate brown tone with the expected normal use scratches and a couple of very tiny dings, but no cracks or chips. Both nickel crossguards are uncleaned, still showing buildup where the guards meet the grip. The lower guard shows the "Wf" Gruppe mark on the surface and the inspector stamp "4" on the underside. The nickel eagle shows some wear, but the original detail is still about 90%.
Moving to the blade we see an unusual amount of scabbard rash and scratches to the surface from removal and insertion into and out of the scabbard, but the blade is still nice and shiny, with only a few areas of spotting. The motto on the front, "Alles für Deutschland" is very crisp and still retains the original medium gray background tone that we sometimes see lost with daggers that have undergone cleaning or restoration. On the reverse is the early, seldom seen Eickhorn mark with the double oval and the initials "C.E." beneath the squirrel.
The scabbard is the anodized type with 95% of the original color and only modest oxidation and a couple of very small rust spots. The nickel fittings all match the patina tone of the dagger's guards, adding to the assurance that this is a matching set.
This is a very nice Eickhorn dagger, with a seldom seen maker mark version that would go very well with any collection, and especially well with a maker mark collector looking for this particular mark. Prices to sell!