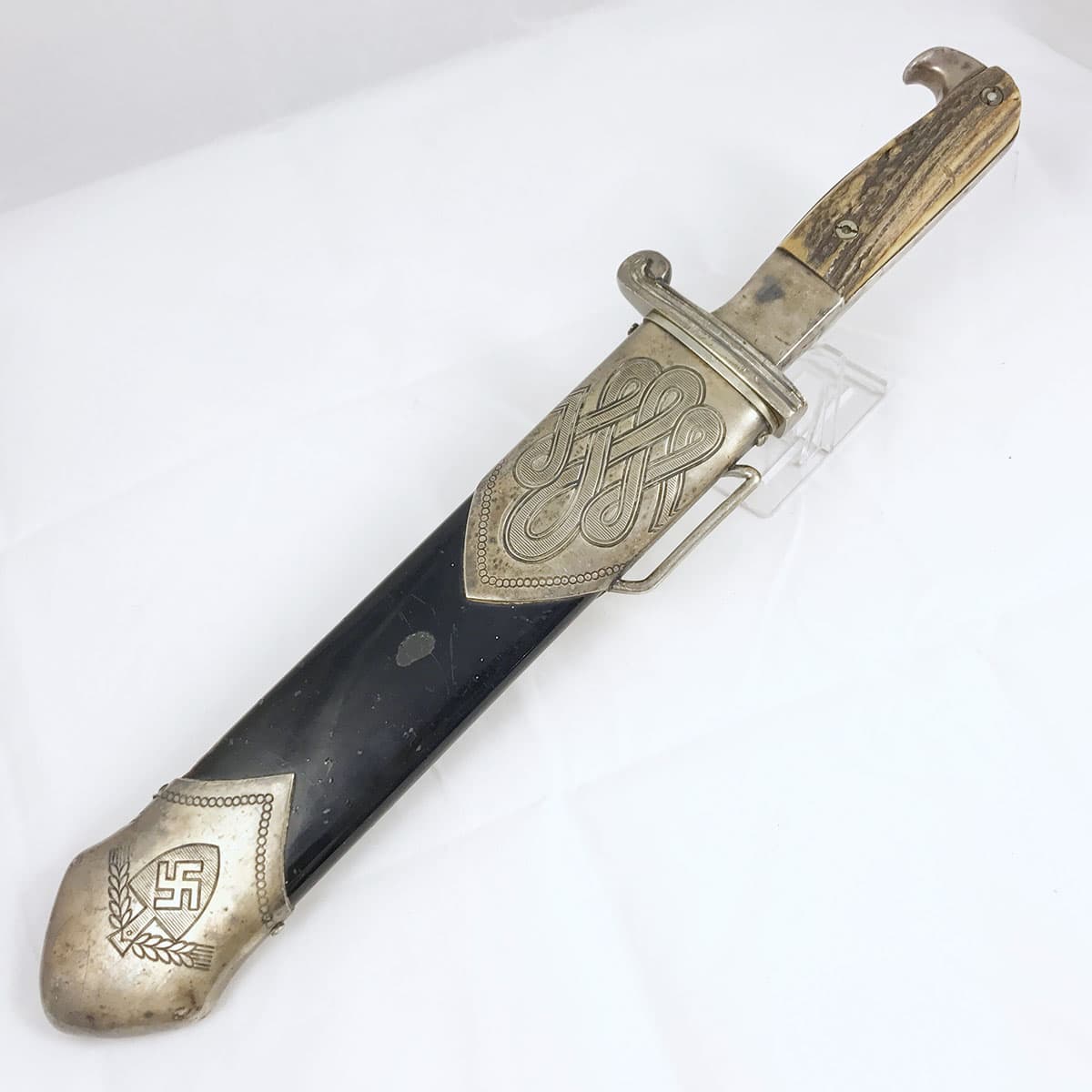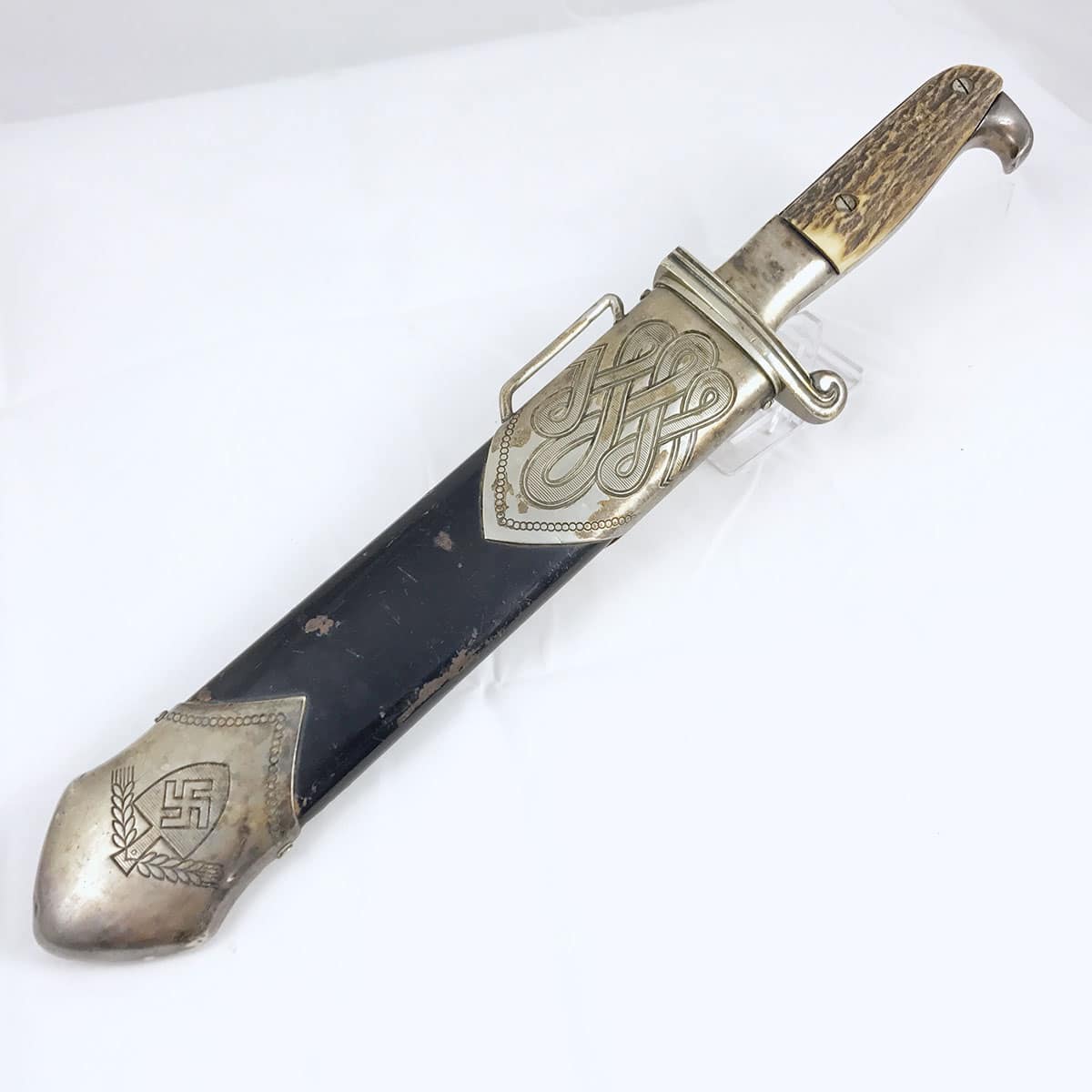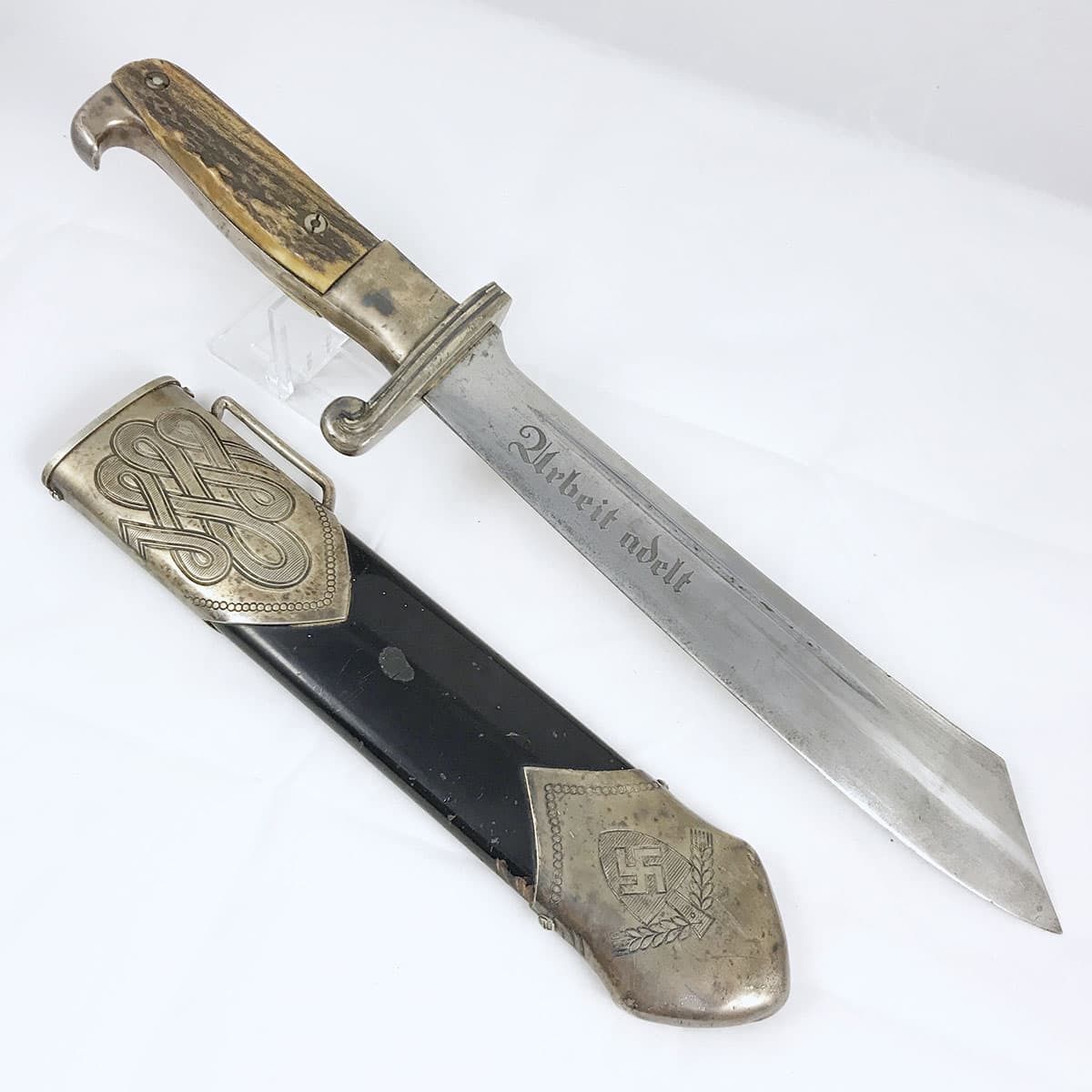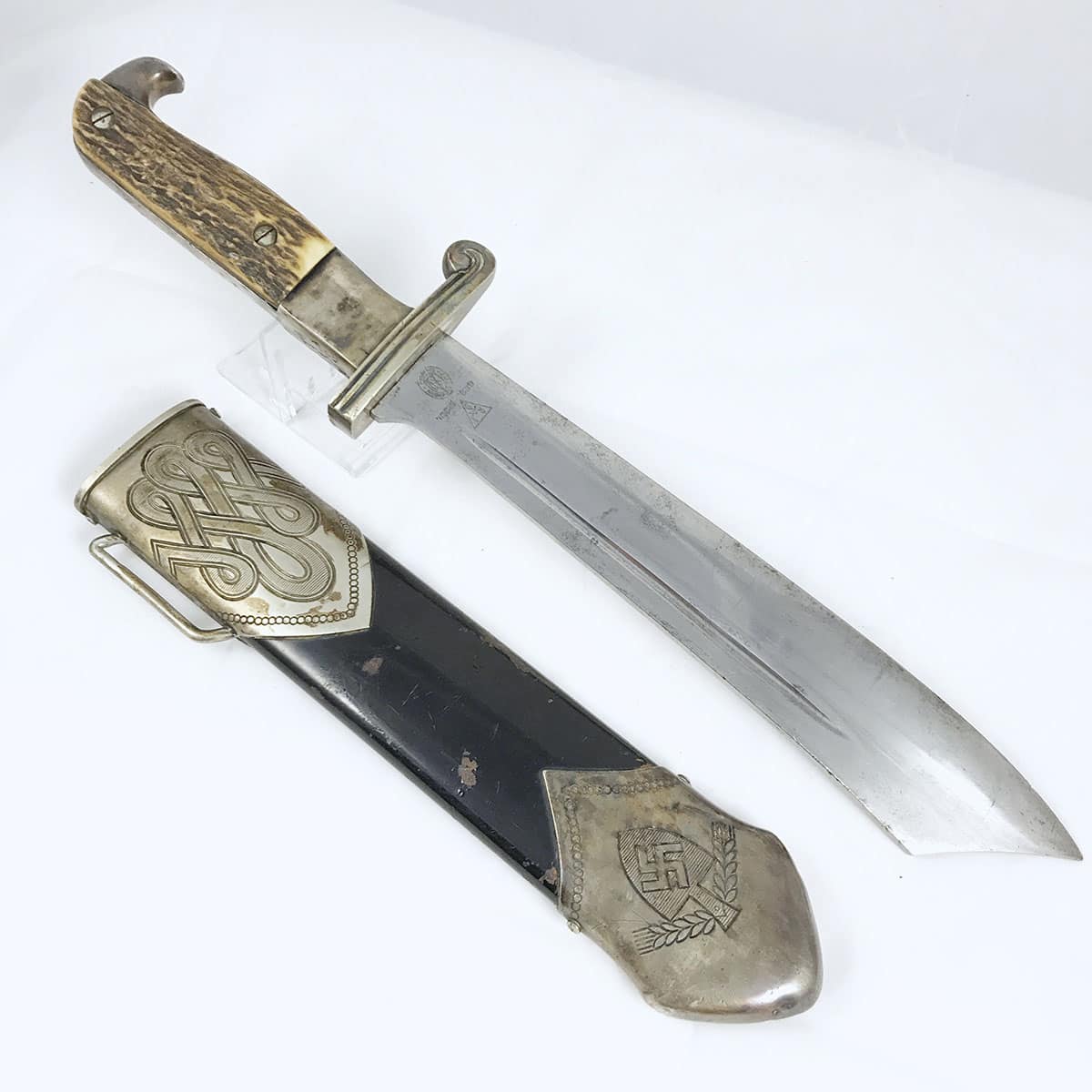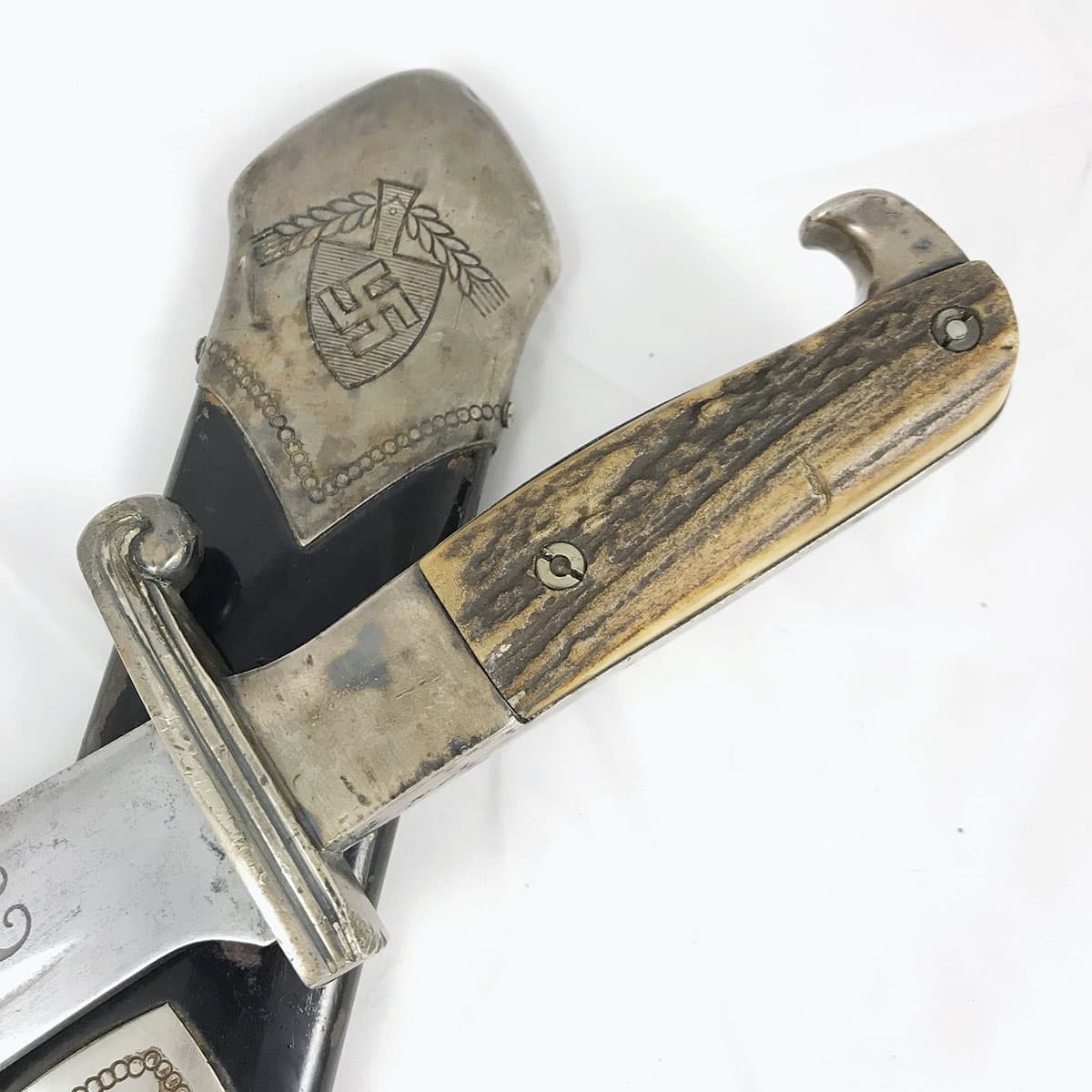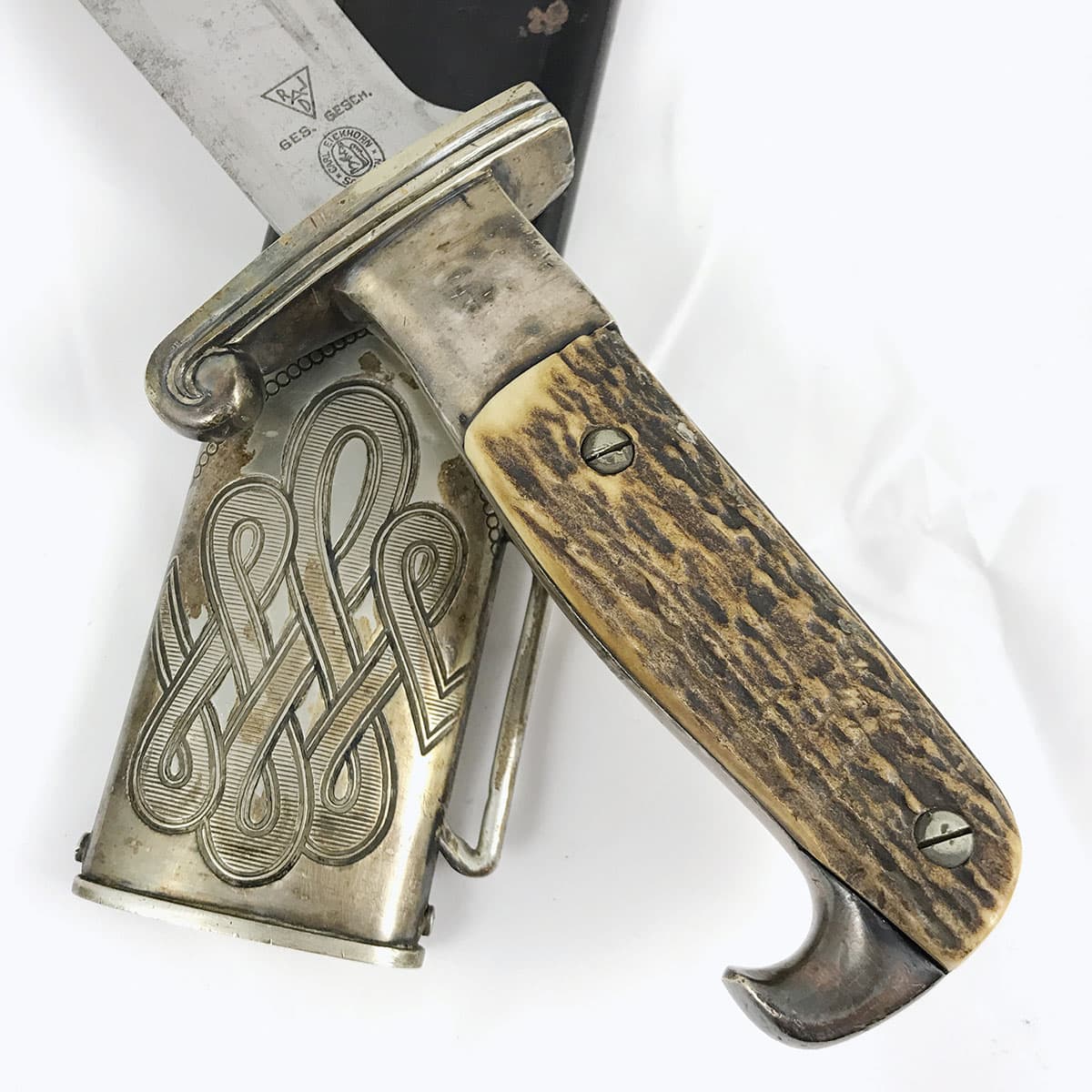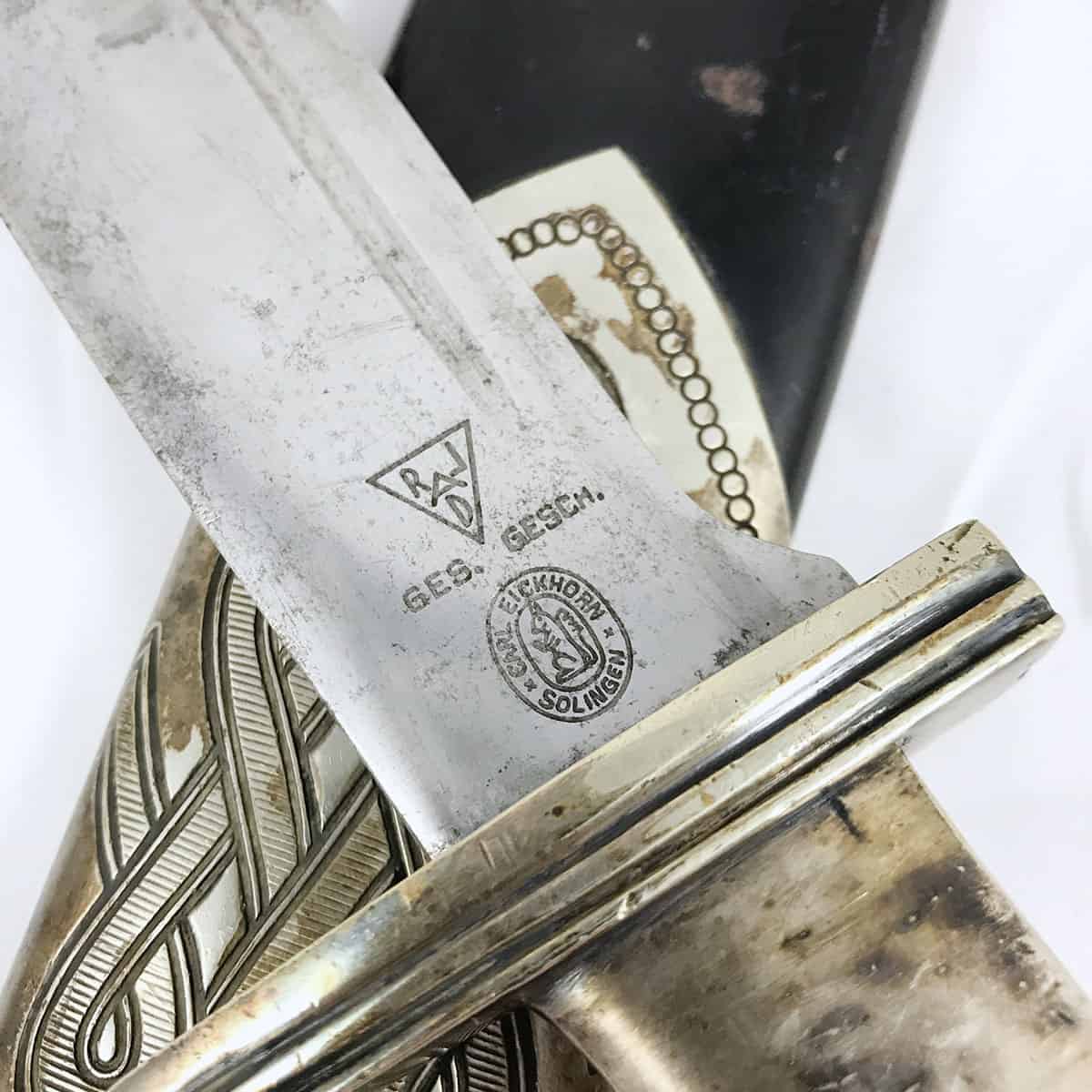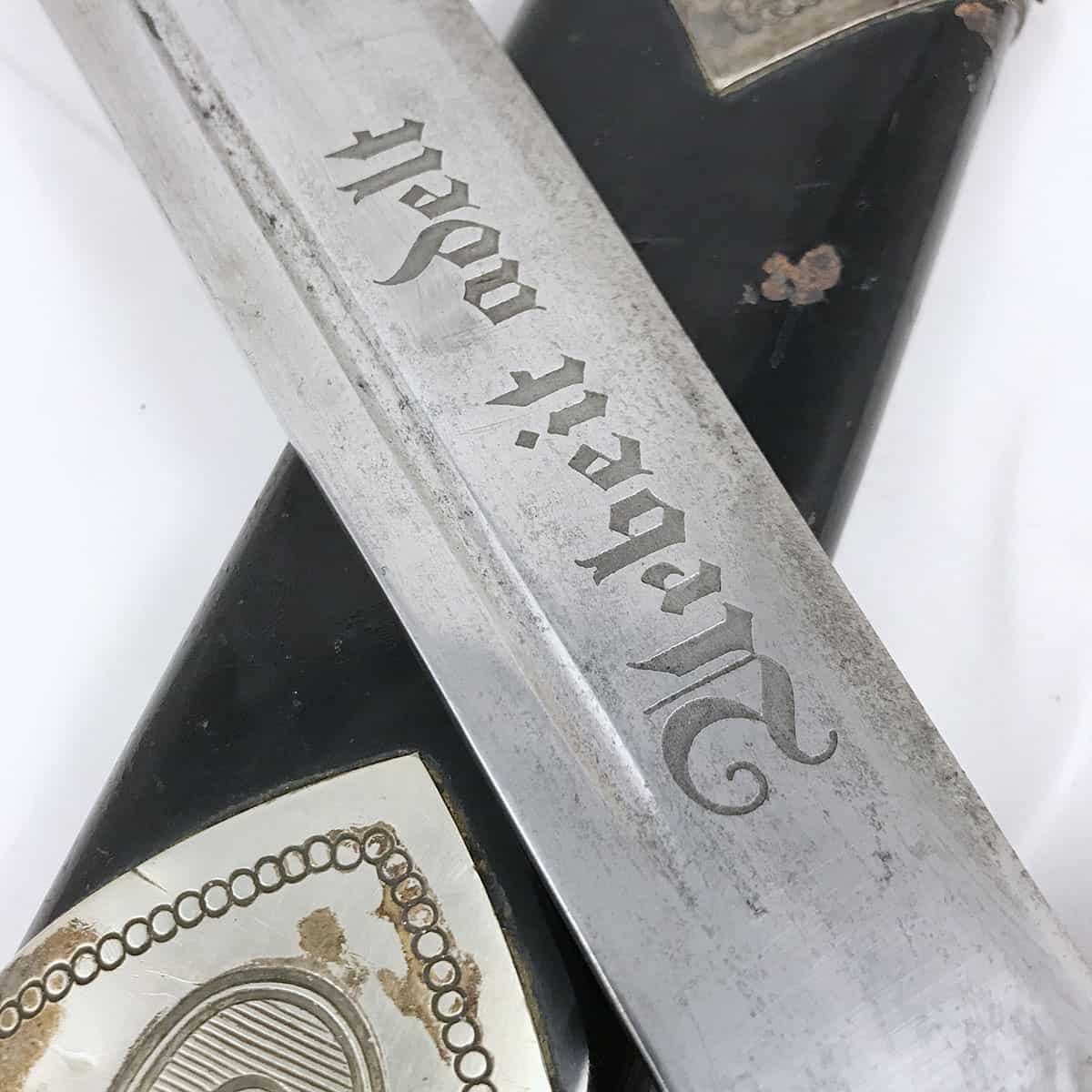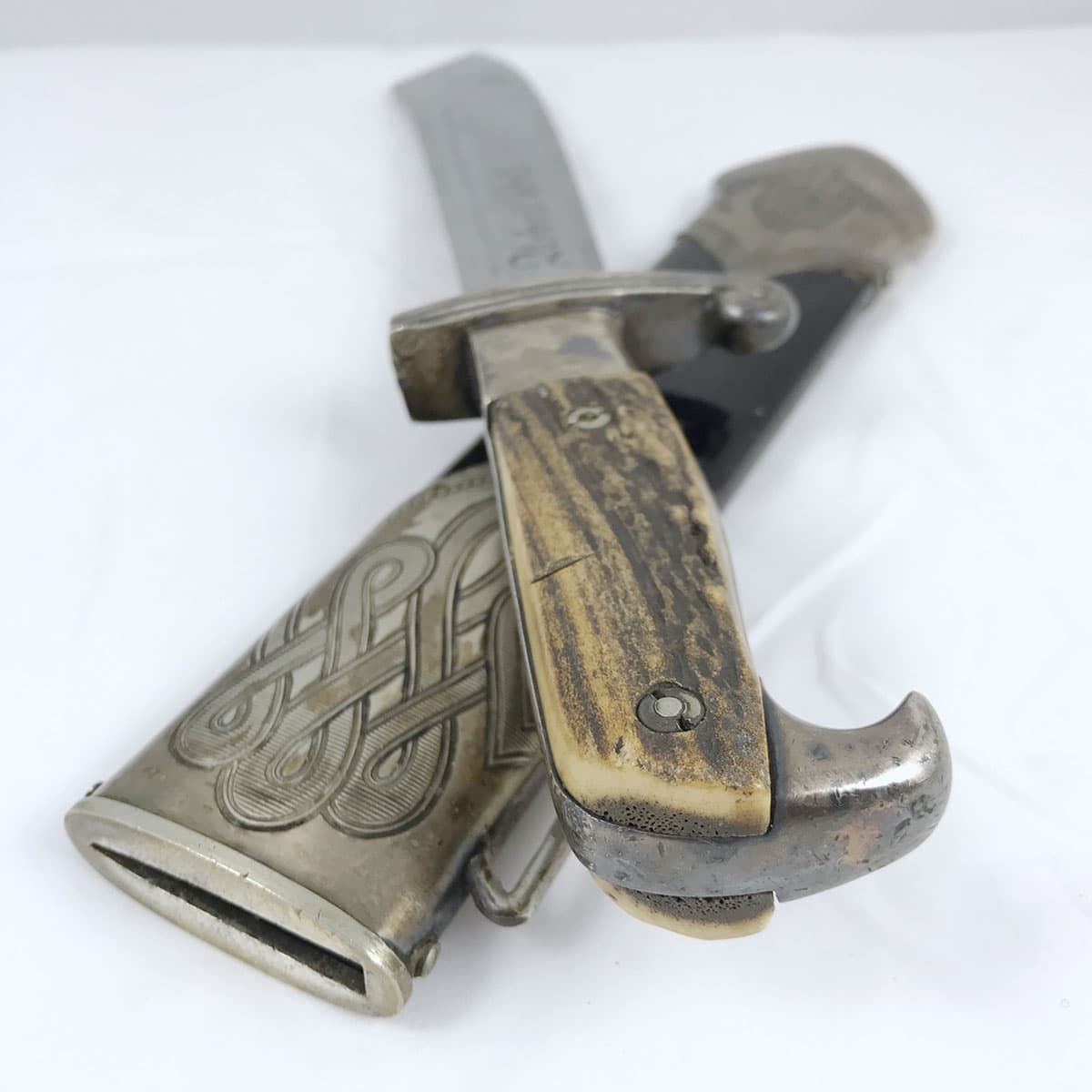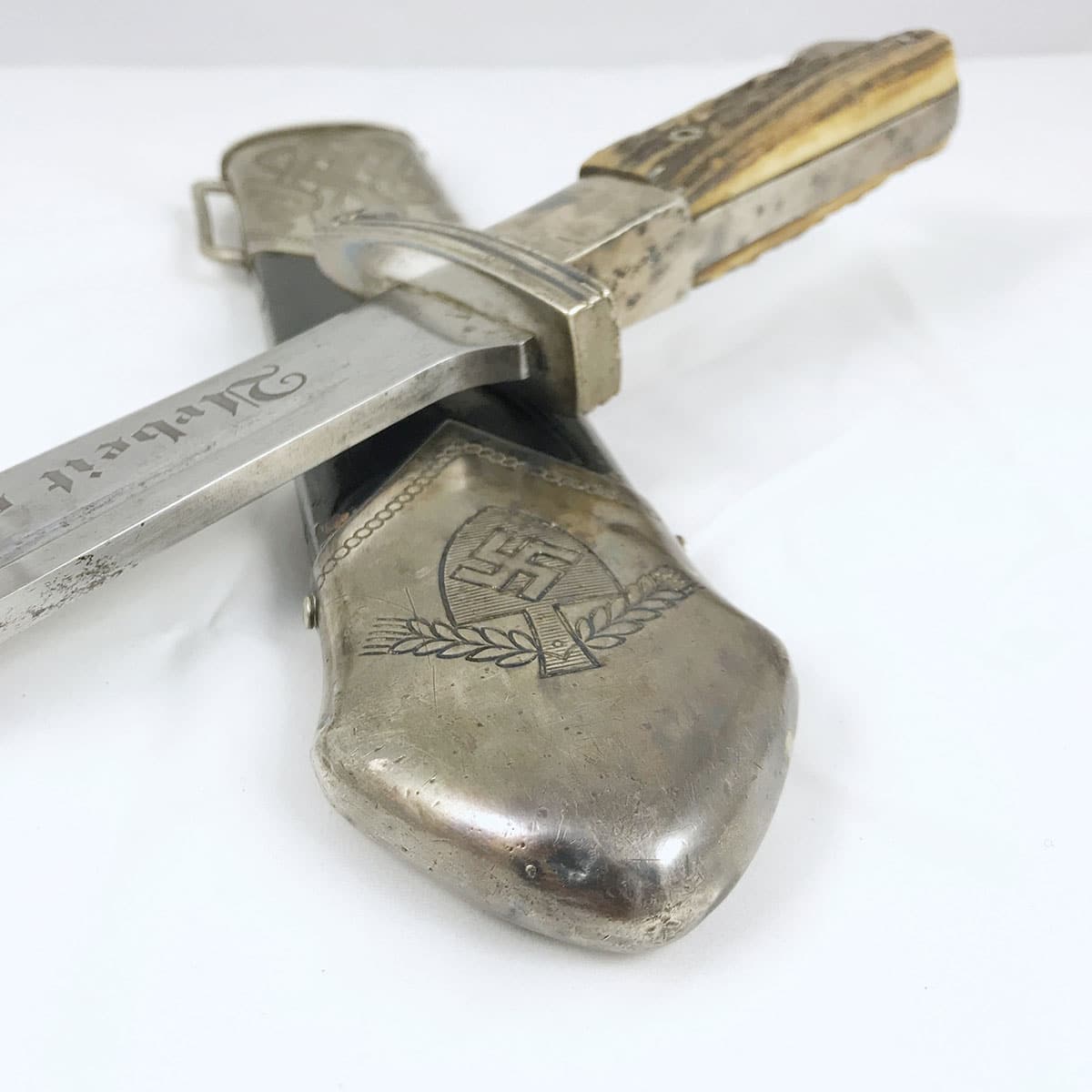 A real honest RAD EM Hewer (Dagger) here from Carl Eickhorn. Uncleaned and untouched, directly from the son of the veteran who returned it from the WW2.
The stag grips are in excellent shape, with a slight gnarling to one of the two screw grooves, but appears minimal enough to be from a simple tightening and nothing more. The plating throughout the hewer and scabbard is still very strong, with the patina begin consistent across all areas of the handle and scabbard.
The blade shows some spotting, which we tend to see on these. It is tough to find one of these RAD Hewers with pristine blades for some reason. The motto is nice and crisp with a medium inset gray tone.