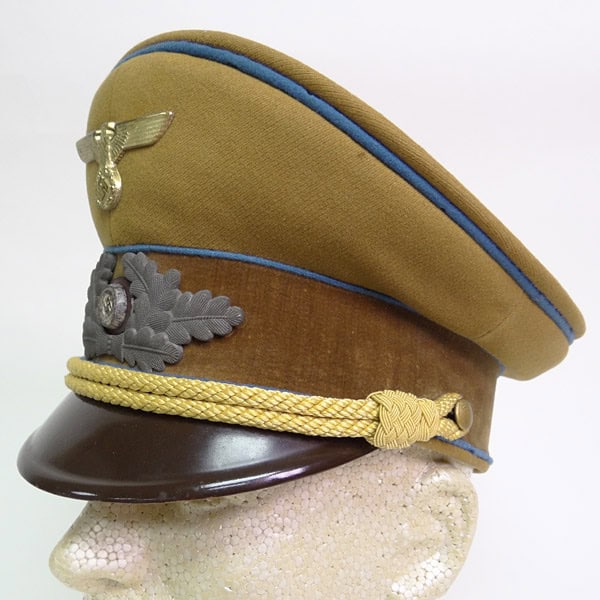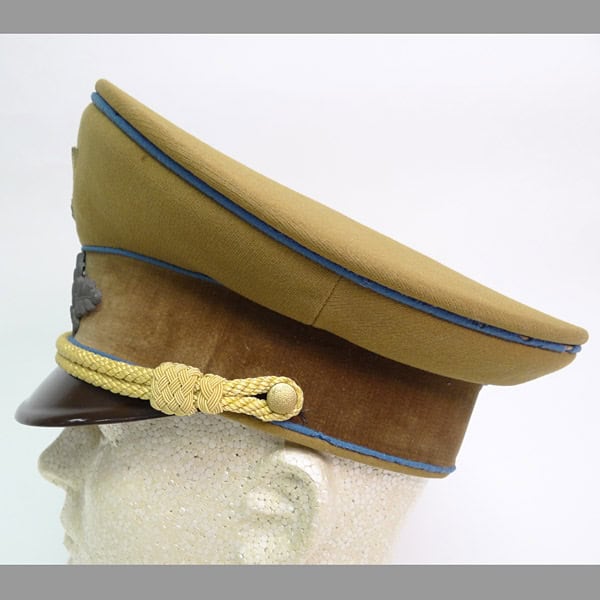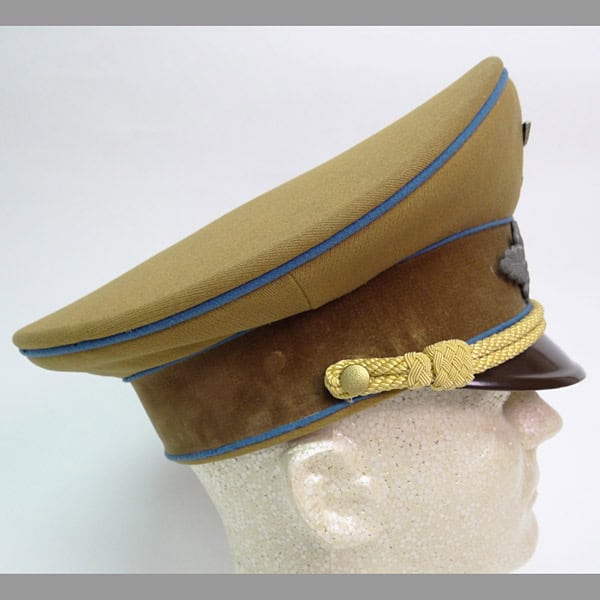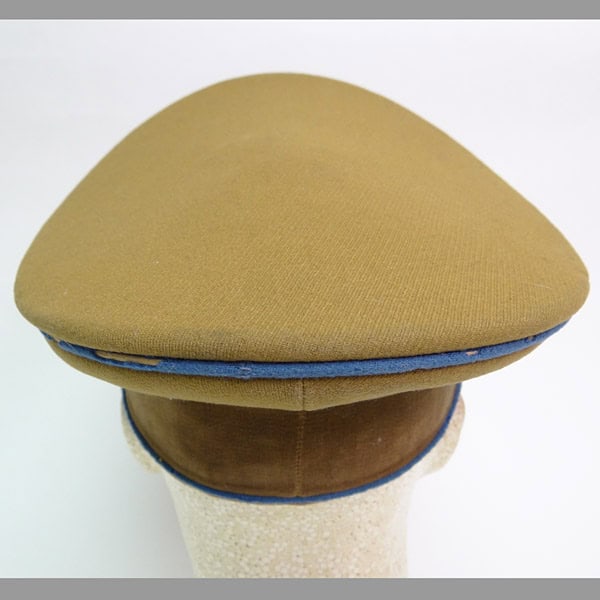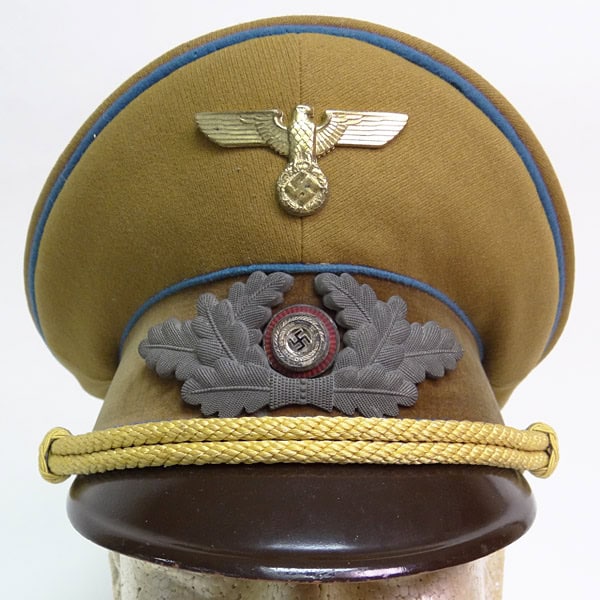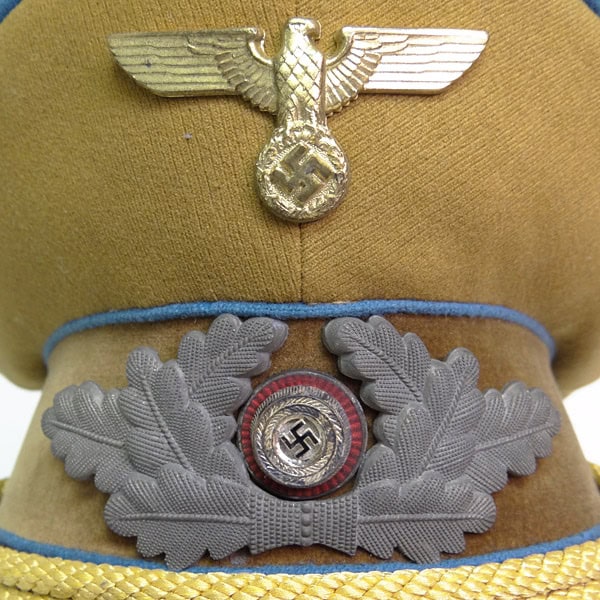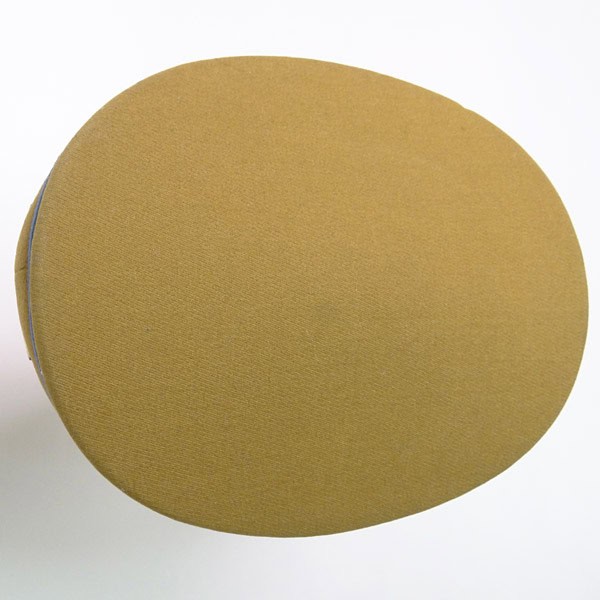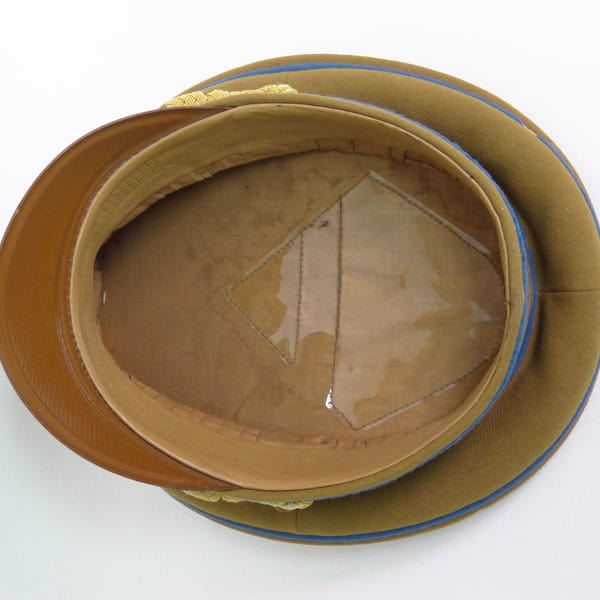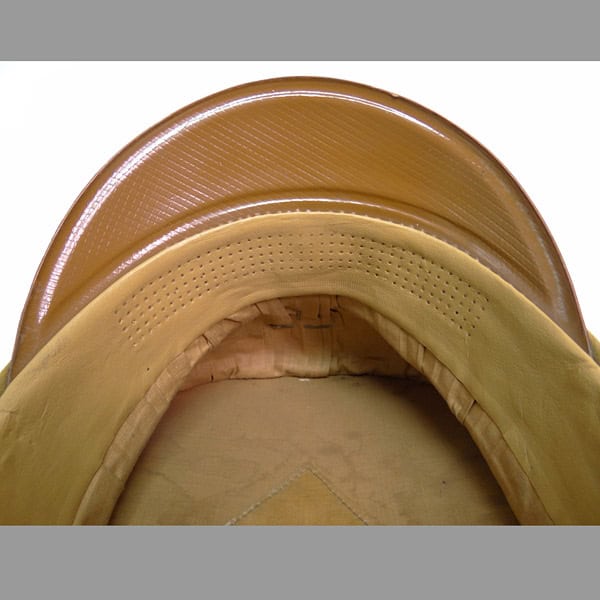 This NSDAP Political Visor Cap is in very nice condition, with only minor moth nips to the blue piping (fairly normal and expected), and some minimal staining on the interior, evident in the photos.
The cloth overall is in like-new condition, with no notable stains on the exterior, and as stated above, only minor water (sweat) stains on the interior top fabric of the cap. The dark brown band around the rim is absolutely 100% with no moth holes or nips whatsoever. Same with the light brown fabric, no notable flaws. The visor is in excellent shape, with only a couple notable, and extremely minor flakes along the rim (almost not worth noting). The chinstrap is immaculate; it doesn't get any better! The gold eagle emblem is absolutely gorgeous, showing just as much luster as it likely did the day it was issued. The gold wreath coloring has faded away completely over time, which is normal for these zinc-made wreaths. The cockade shows signs of wear from age, but is also to be expected. Lastly, the sweat band is in amazing condition, with only the most minimal amount of wear showing, and mostly simply due to age. Overall, this NSDAP visor cap looks to have received minimal use.
The slate colored piping, chin cord and button color (gold) signify the original wearer as having been an "Ortsgruppenleiter". The Ortsgruppenleiter (Local Group Leader) was a Nazi Party political rank and title which existed between 1930 and 1945. The term first came into being during the German elections of 1930, and was held by the head Nazi of a town or city for the purposes of election district organization. After 1933, through the process of Gleichschaltung, the position of Ortsgruppenleiter evolved into the Nazi leader of a large town or city.