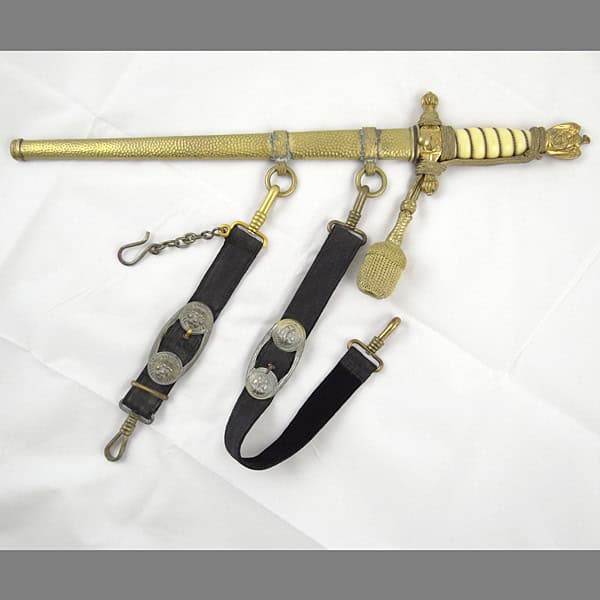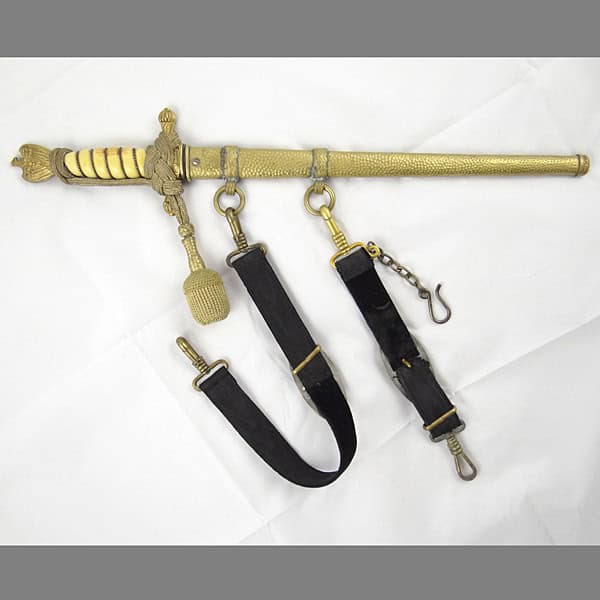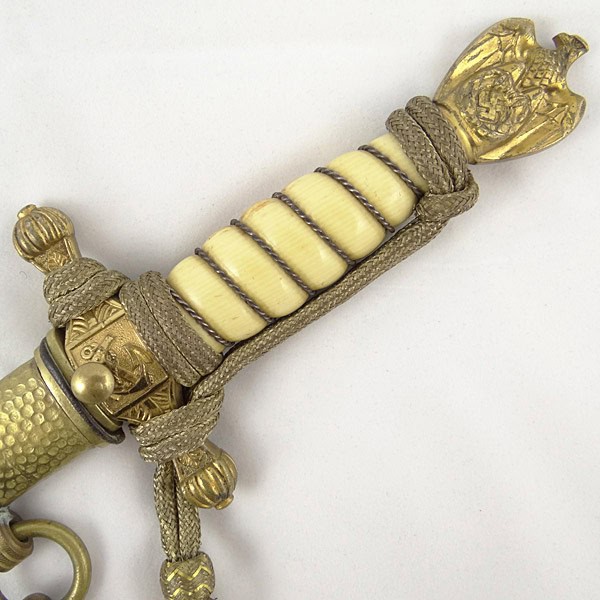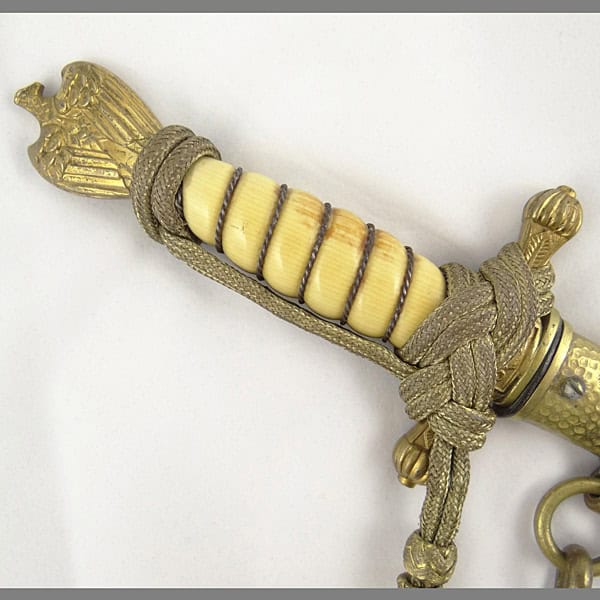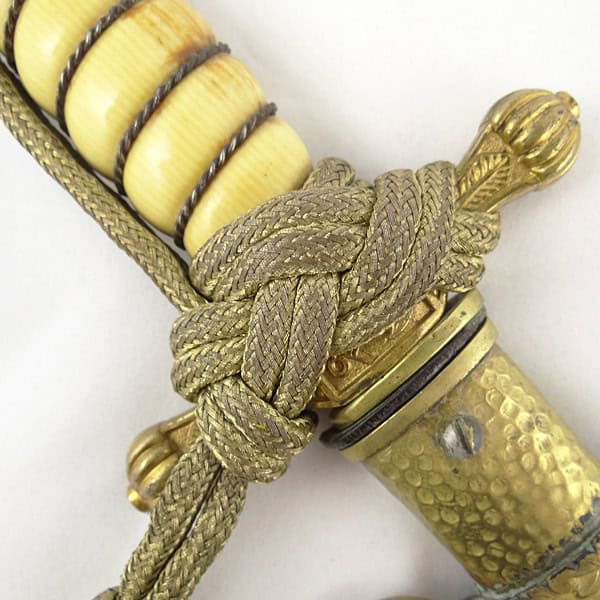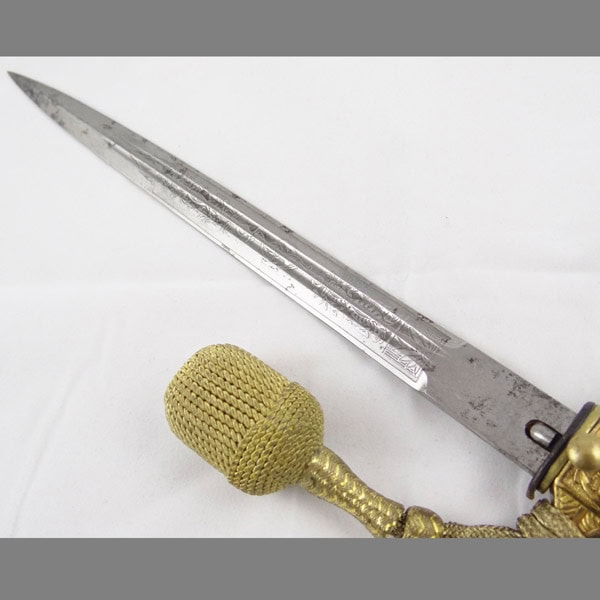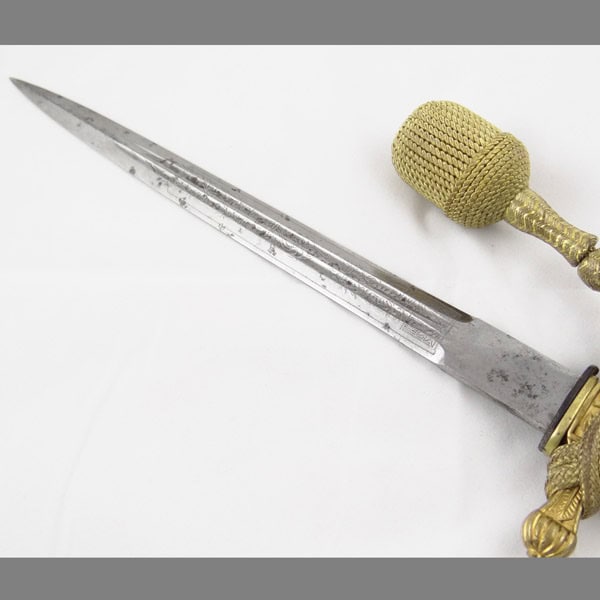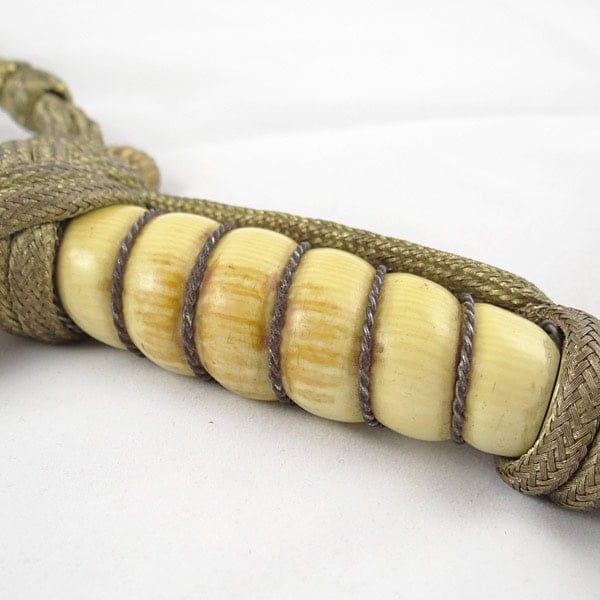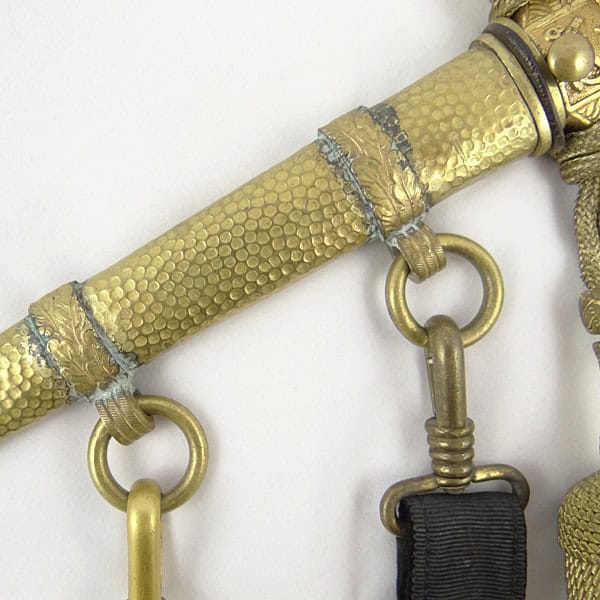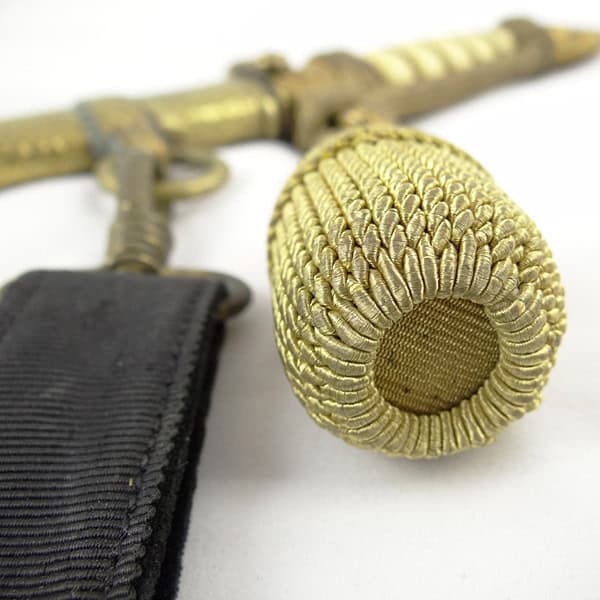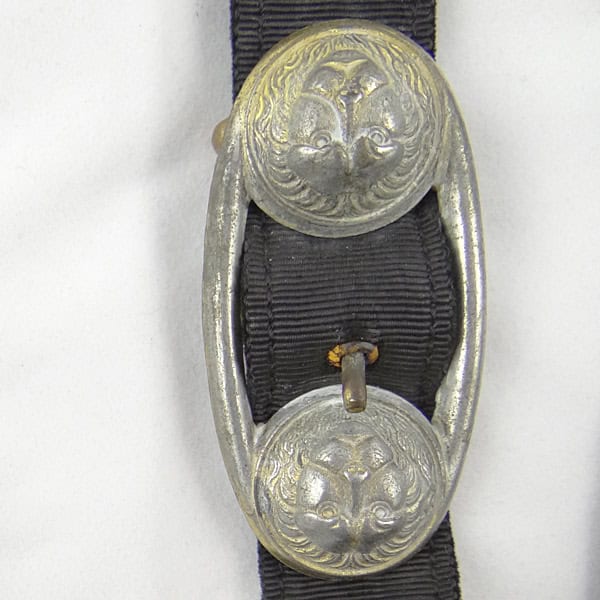 Price on Request
This is a rare beauty, with the perfect combination of accessories! Carl Eickhorn 2nd model Kriegsmarine dagger with correct hangers, upgraded hammered scabbard, numbered and matching parts, decorative set-in-place portepee, and composite grip made to resemble ivory!
The grip on this beauty is spectacular! Outside of real ivory it's the next best thing. Very nice two-tone vein lines really make this grip stand out. The grip is completely solid, no wooden core, and no cracks or chips.
The cross guard and pommel cap have even amounts of wear and are matching to the scabbard with the number "20" clearly stamped into each piece. The release button on the cross guard works without flaw.
The scabbard is the hammered type, which was an upgrade and harder to find. There are no dents, and the tip is free of impact damage. The only flaw to note are the tarnished areas around the hanger rings due to the different types of metals used to secure the bands to the scabbard, and the loops to the bands. The very fact that the tarnishing is still in place is testament to the fact that this piece has never been cleaned, or polished!
The blade is engraved with the fouled anchor design (which is standard), and has some minor spotting. The Eickhorn makers mark is clearly seen in place on the ricasso, just beneath the scabbard release.
The hangers are the standard Kriegsmarine dagger straps with in-tact and functional spring-loaded hooks, regain chain and lions head buckles. The buckles have lost most of their plating, which is very common with zinc fittings like these. One of the hooks appears to be in newer condition than the others, which suggests a possible period replacement, or perhaps the straps were simply manufactured with one hook being a different type of metal that didn't wear as the others did. Hard to say.
The set-in-place portepee is untouched, with the knot still tight and as it was at the end of he war. It shows period wear, as well as some age wear, but is still as beautiful as ever. The grip parts were carefully removed for inspection without disturbing the placement or design of the portepee in any way.
Nice un-messed with Navy Dagger, not often seen in this condition and configuration, and with all original parts.