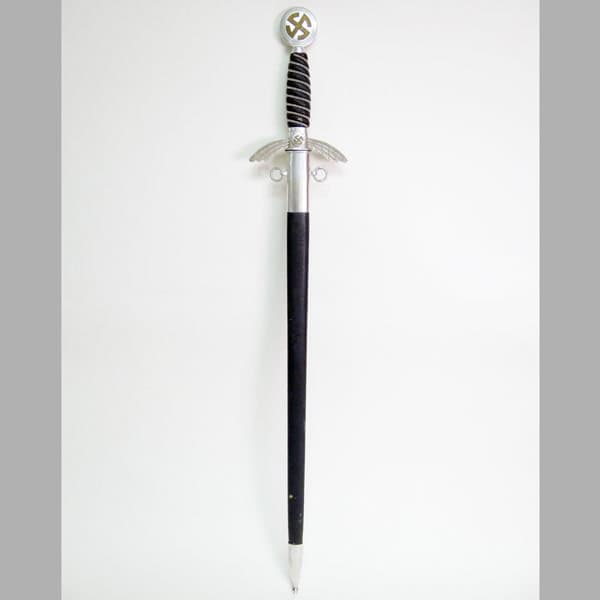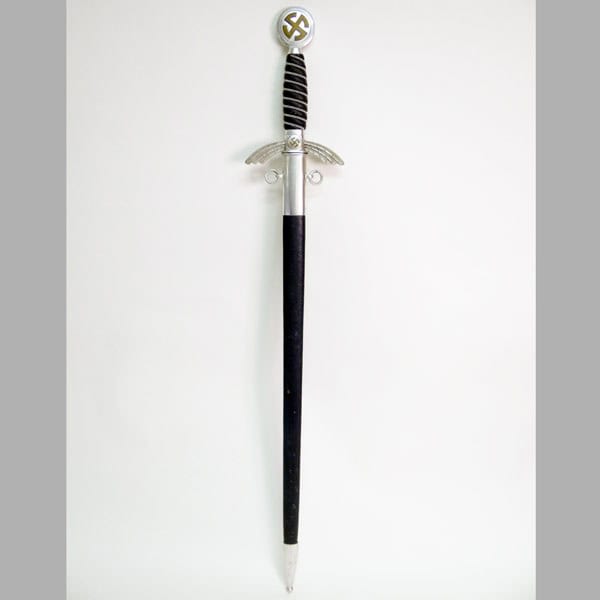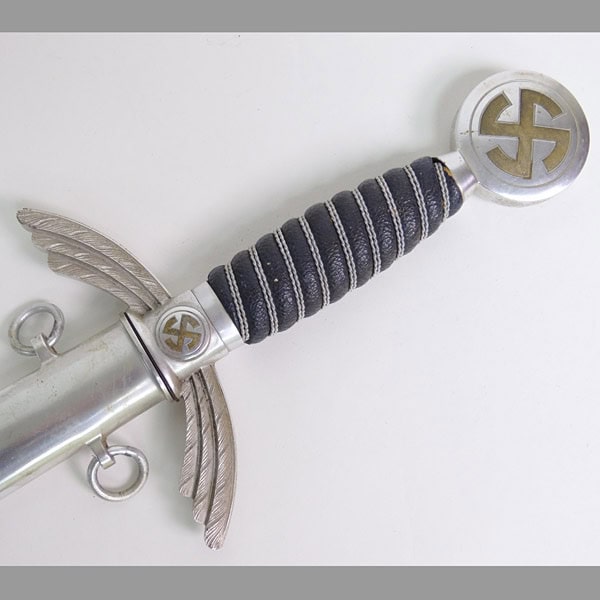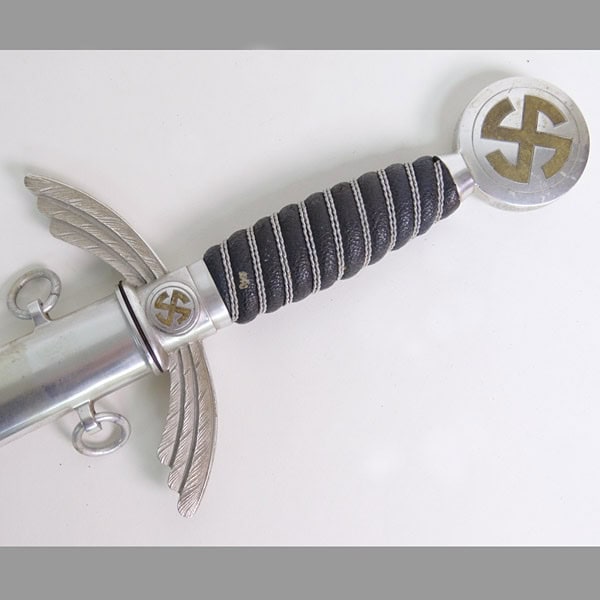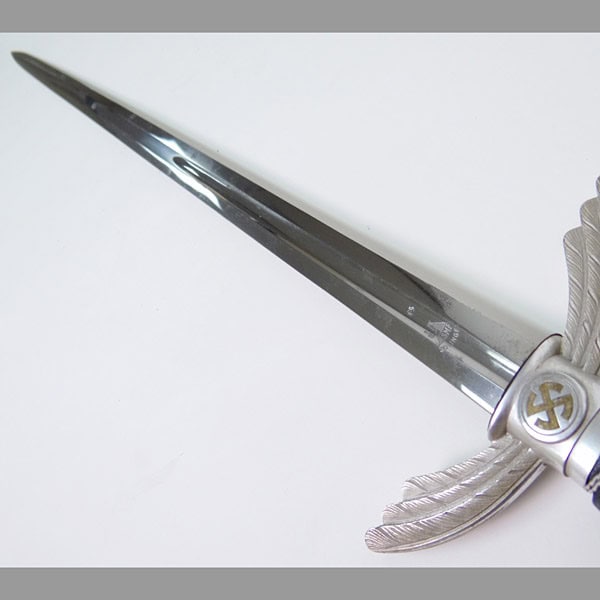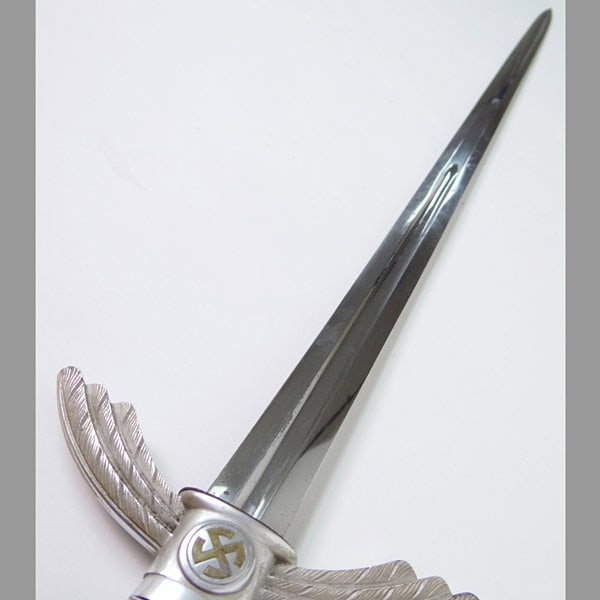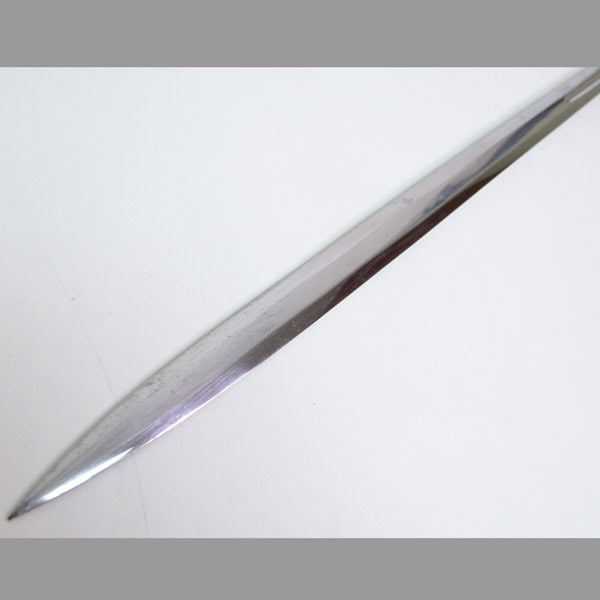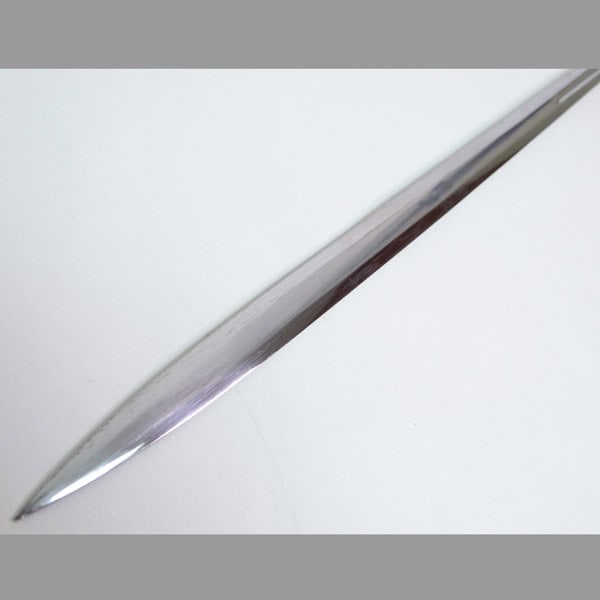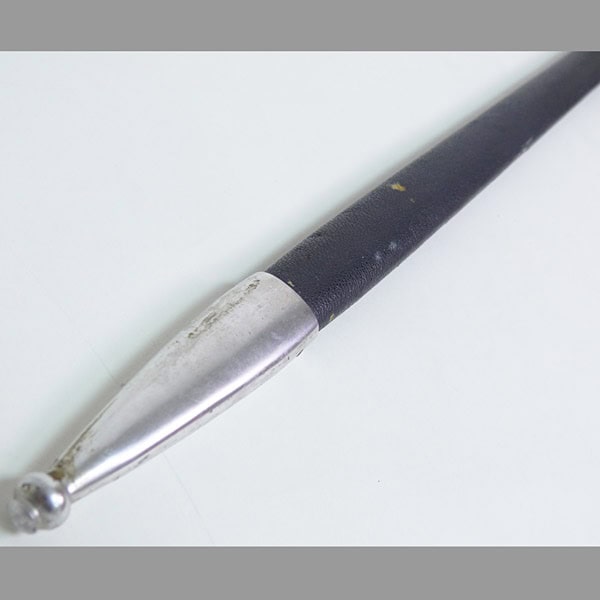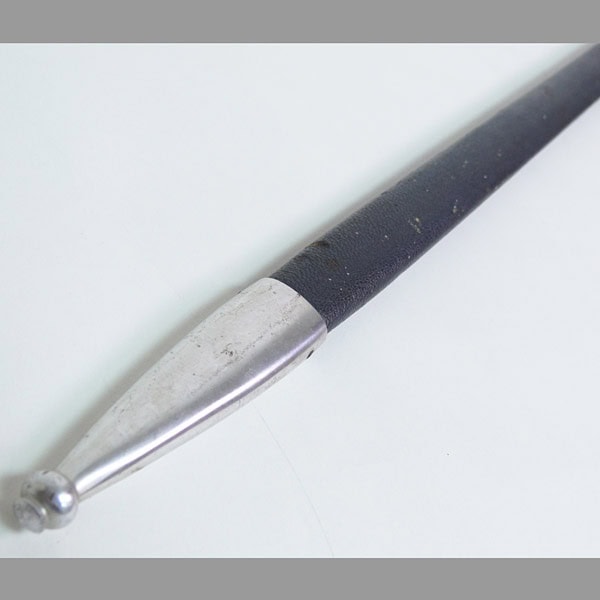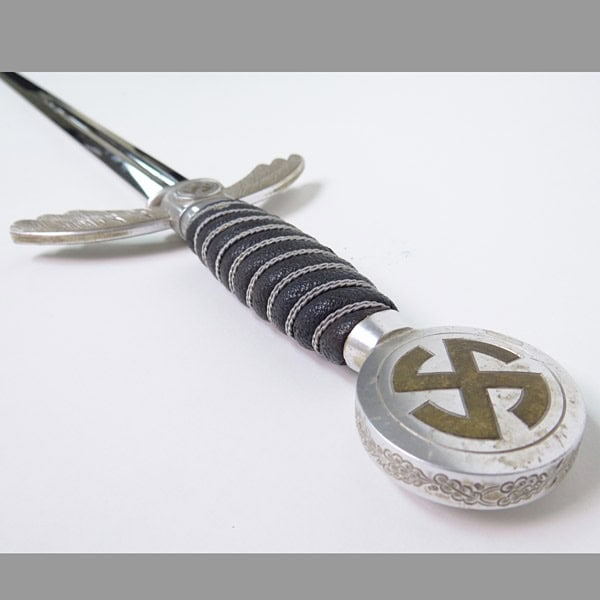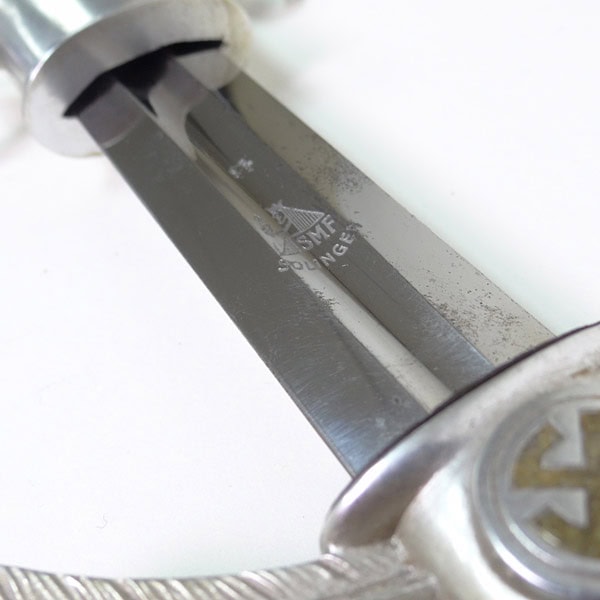 2nd pattern Luftwaffe Sword by SMF, completely uncleaned, un-messed with and in beautiful overall condition!
The metal fittings throughout are in excellent condition, with dirt and smudges being the main detractors. The leather of the grip is sound, with only one 1/8″ area appearing to be either caked on dirt or possible a scuff. Hard to tell even under a magnifier. The double-wrapped wire of the grip is 100% without flaw! The cross guard and pommel suffer only from dirt that can be removed if someone chose to do so. No obvious dents, dings, scratches or marks of any kind – just dirt! The Swastika coloring is 100% on the pommel and cross guard.
The blade has its fair share of smudges, fingerprints and dirt spots, with a few of the normal corrosion spots as well, no more than is normally encountered with these. The maker mark is crisp, with seated king logo and SMF Solingen markings present, and the tip nice and pointy.
The scabbard throat fitting shows what may be a stain spot about 2″ in size, slightly darker than the metal tone. Too difficult to tell without attempting to clean it. It may be residue from a past sticker, tape or other item that was perhaps affixed to the metal for a period of time. No signs of scratches, dents, dings or other blemishes other than dirt on either of the scabbard's two metal fittings. Both hanger rings are present, as are all 4 flush profile screws. The scabbard's leather is 100% present, with only a couple minor nicks, no more than 1/8″ in size.
Dirt, smudges and the minor spotting on the blade are the main things keeping me from calling this one mint! It is truly a nice example.