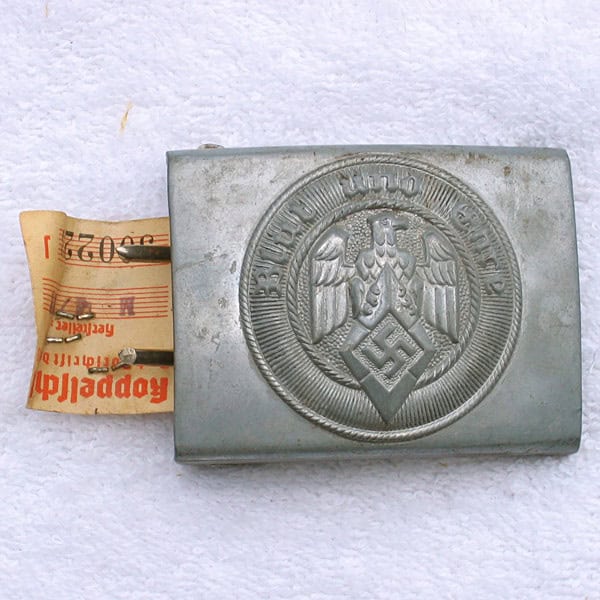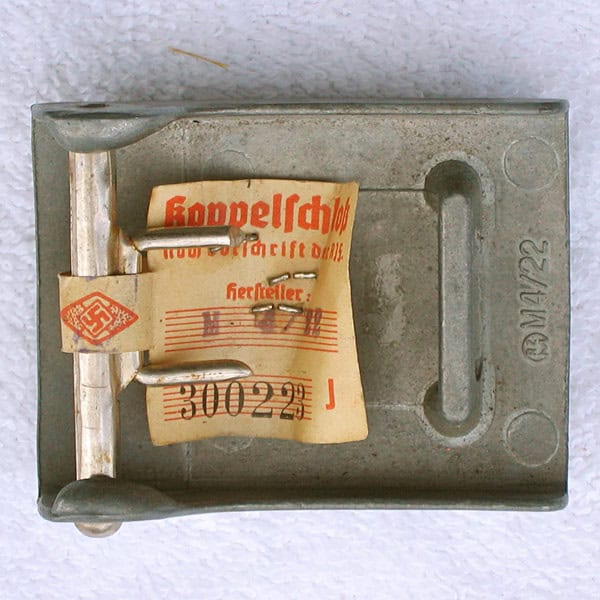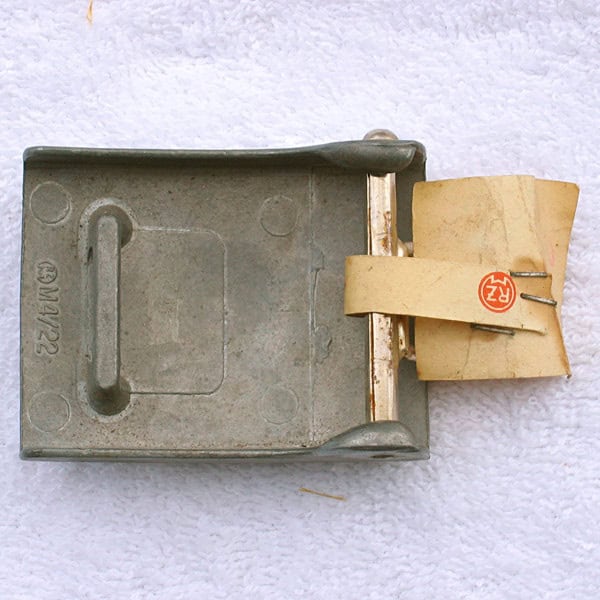 Price on Request
This is a very nice, clean WW2 Christian Theodor Dicke, Ludenscheid (RZM M4/22) Hitler Youth Belt Buckle, with original RZM tag still attached.
The buckle itself shows very few signs of age toning, and has been very well preserved through the years.
The original RZM tag is crisp, and still fixed to the belt buckle using two period staples. All information on the tag is clearly visible, and includes the matching RZM mark of M4/22 printed on the tag.