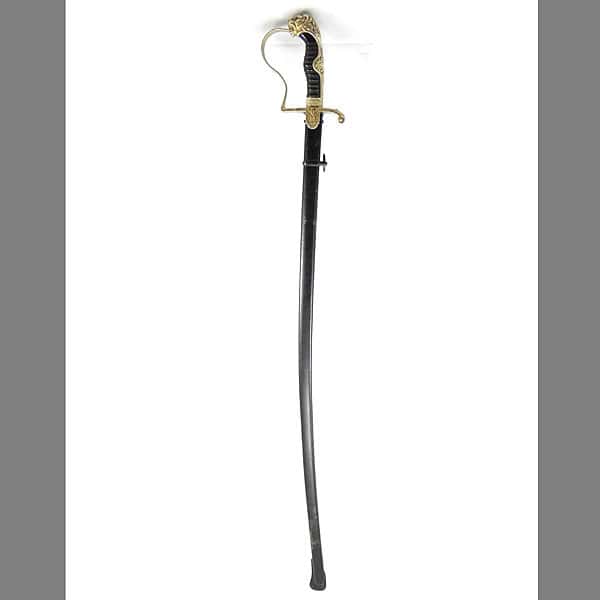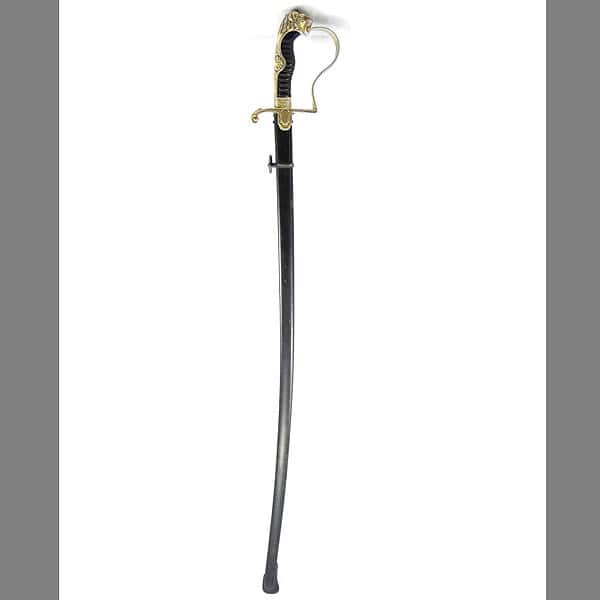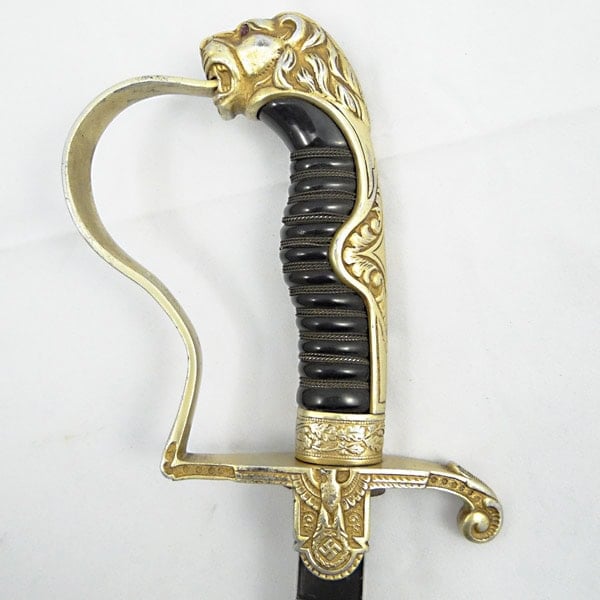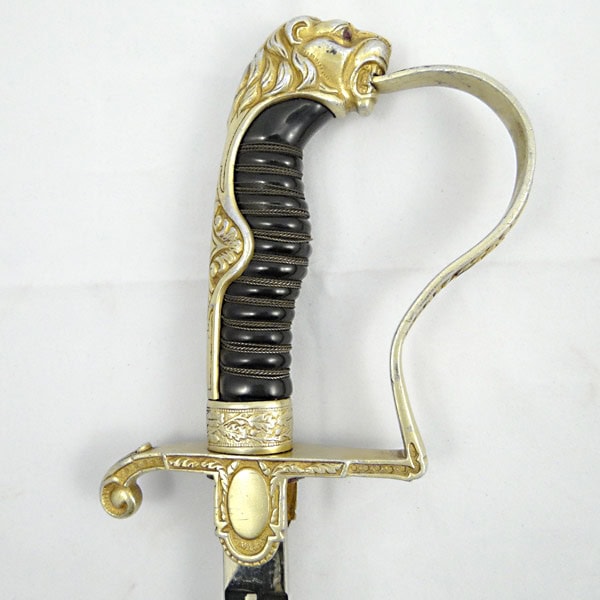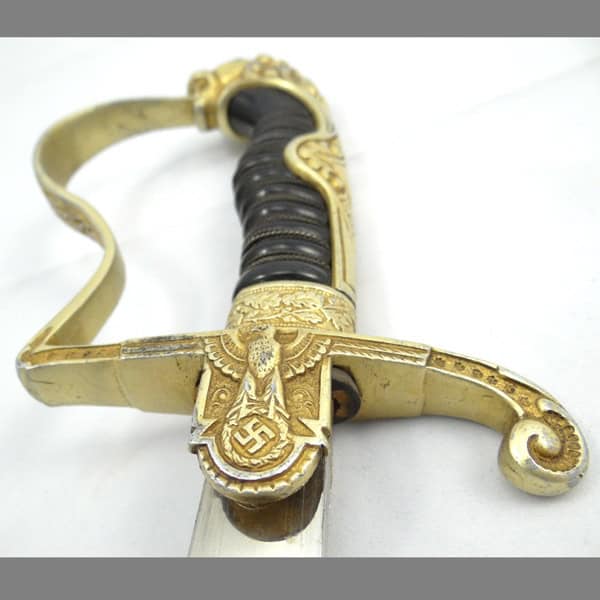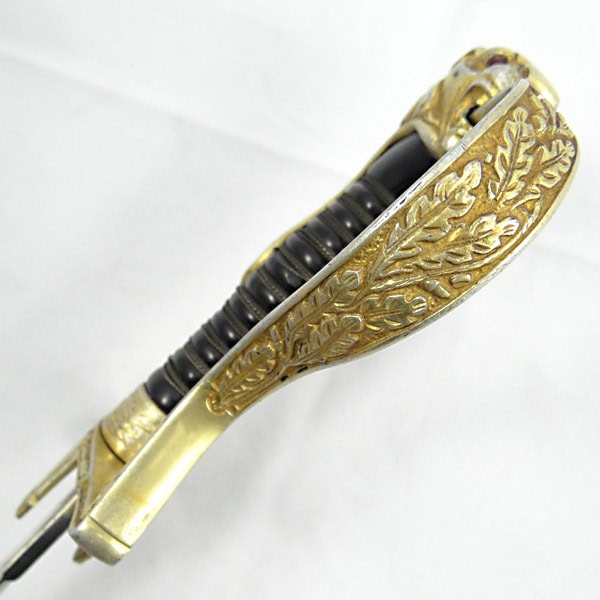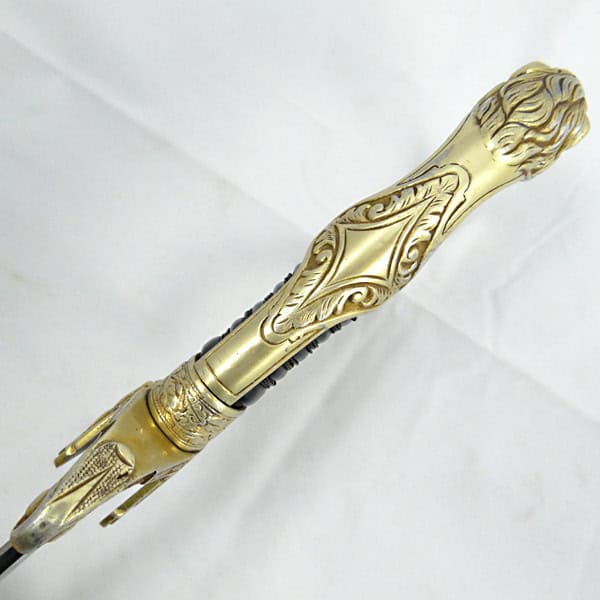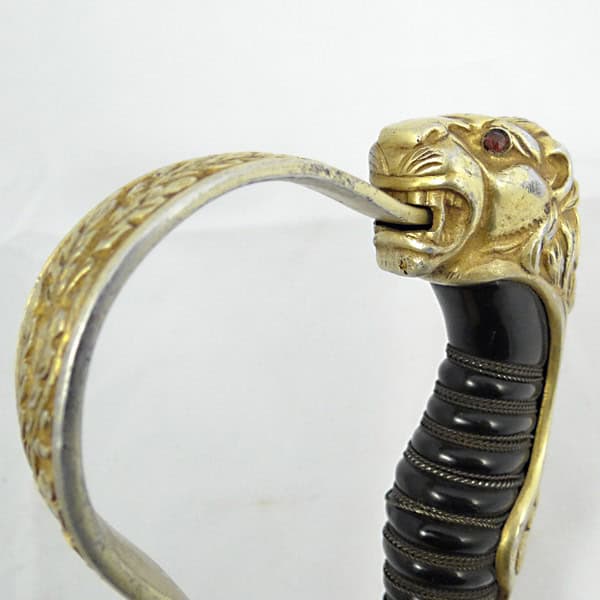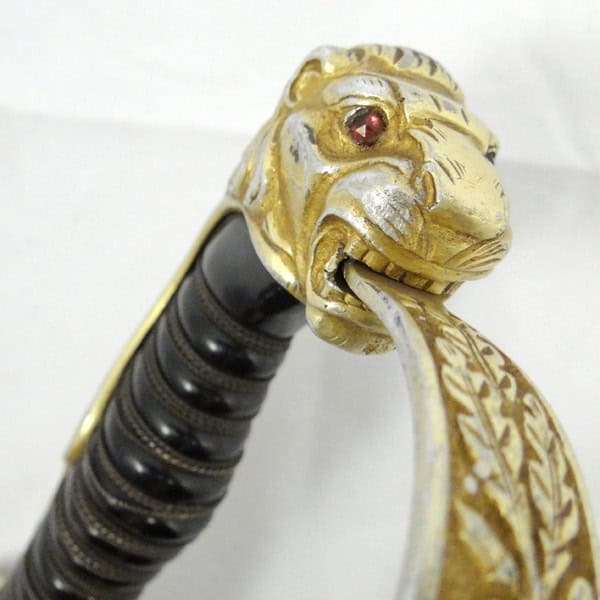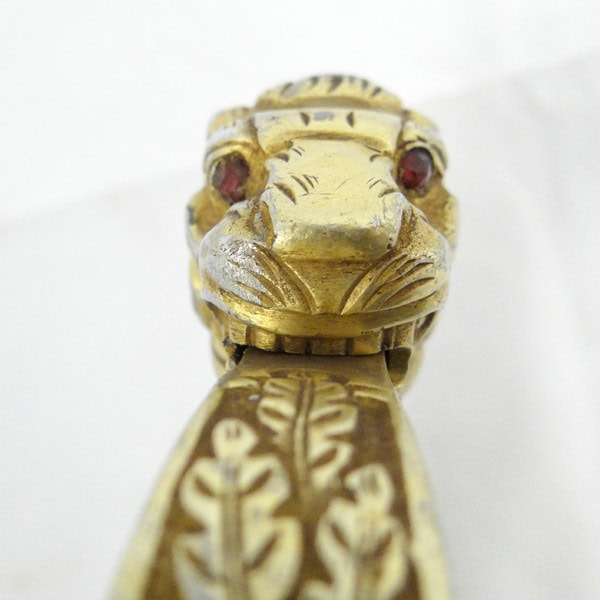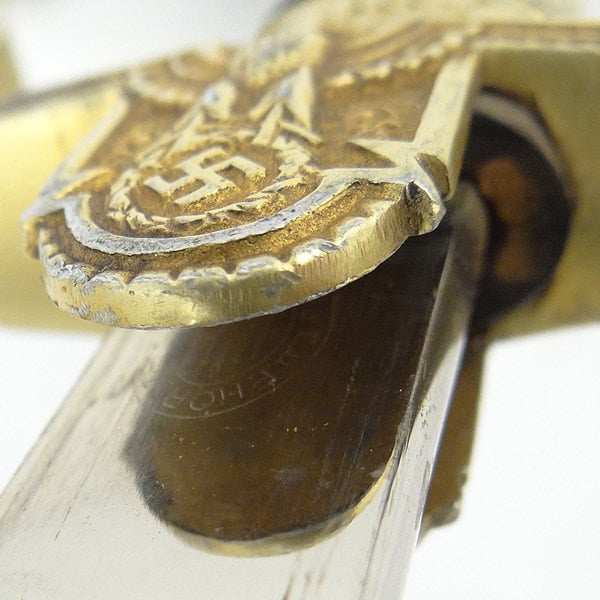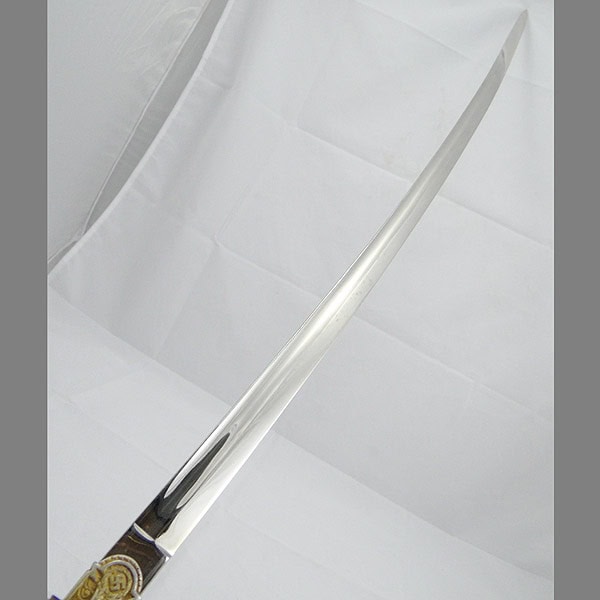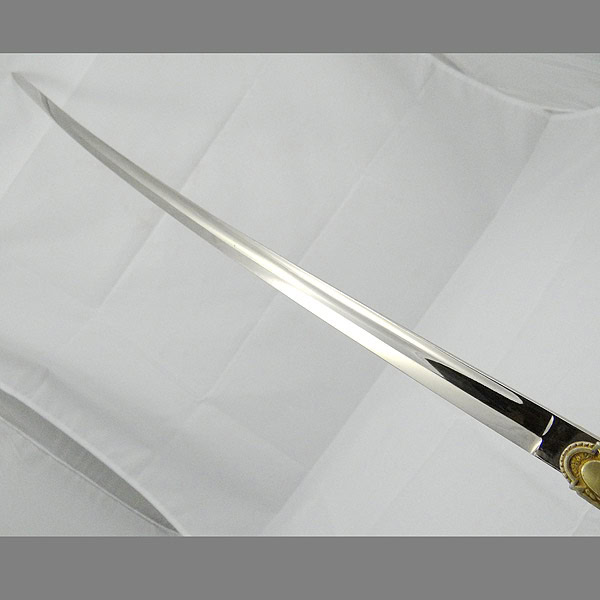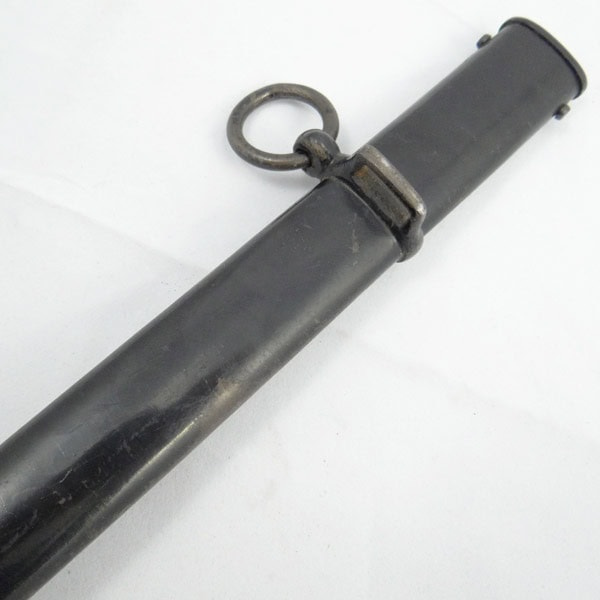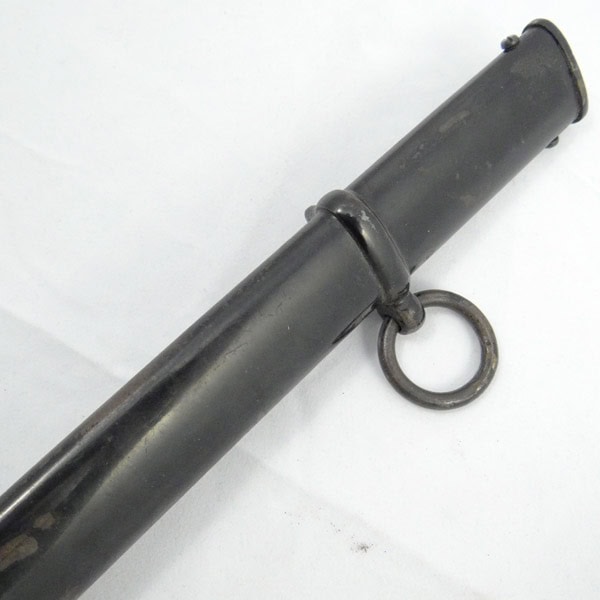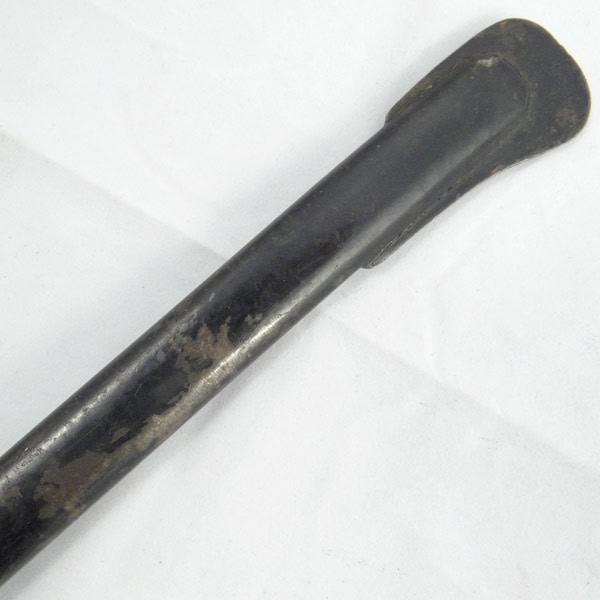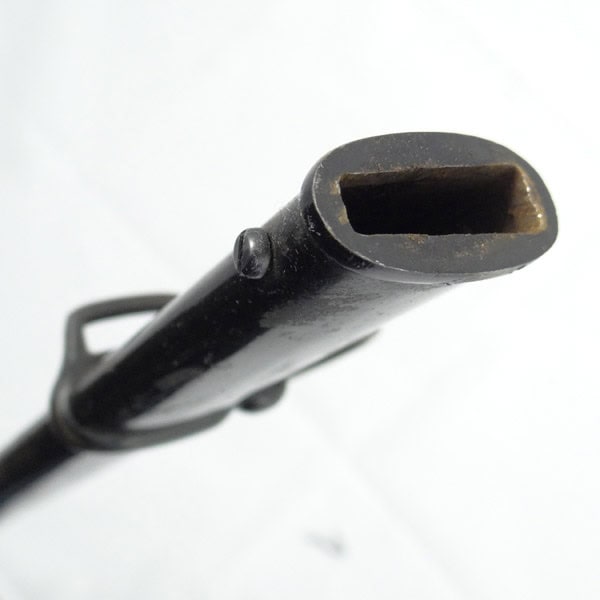 Here we have an absolutely gorgeous Nazi Germany era E. & F. Hörster Heer Army Lionshead Sword with one of the nicest blades you're going to find!
The hilt is a nice gold stained matte aluminum, with more than 90% of the original color. Dark and light gold tones swing into and out of the beautiful engravings throughout. There are the usual nicks and scratches, along the most exposed areas such as the back and underside of the knuckle guard, as well as some moderate wear to the sides of the lion's head, which was often the settling spot when the sword was set flat on its side. The red ruby colored eyes appear to be perfectly in tact and without flaw. The black celluloid grip is without scratches, cracks or chips, but there are a couple of loose spots in the wire, which is typical.
The pristine condition of the blade on this Heer Officer's Sword cannot be understated. Aside from a couple of very minor nicks along the edge (almost not worth mentioning), there are no flaws that can be noted. Hidden beneath the eagle emblem on the guard, etched into the base of the blade is the E. & F. Horster logo.
The scabbard is complete, and retains about 90% of its original black paint, no dents, and all of the original screws.