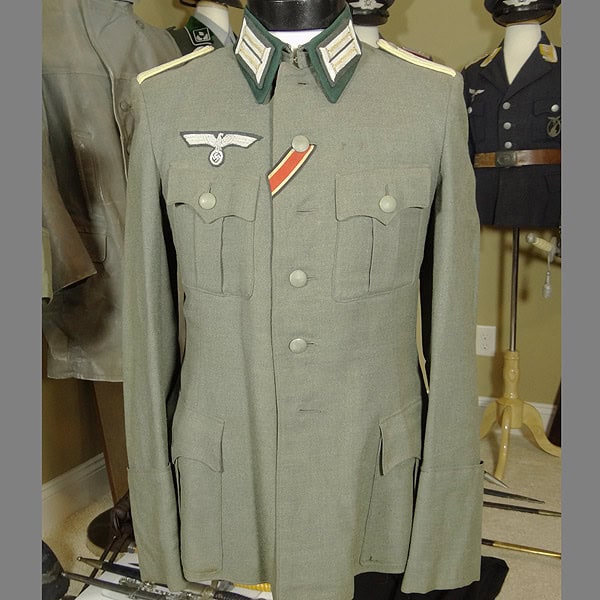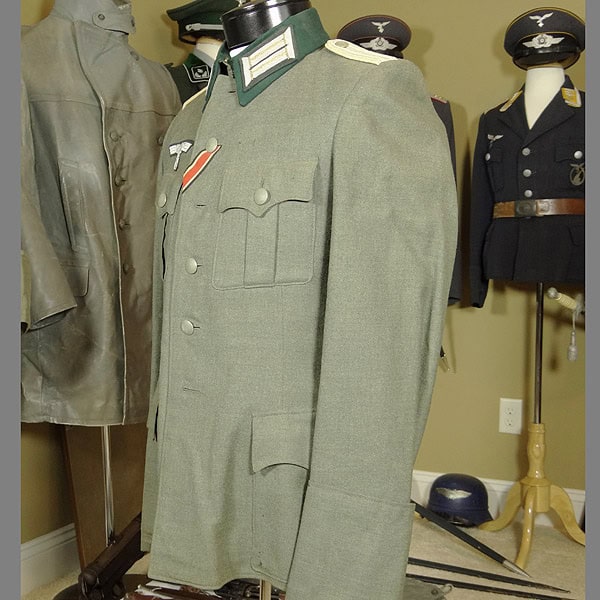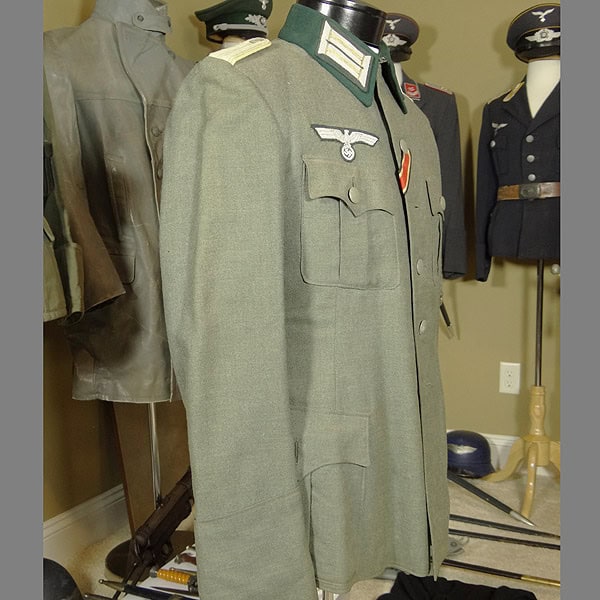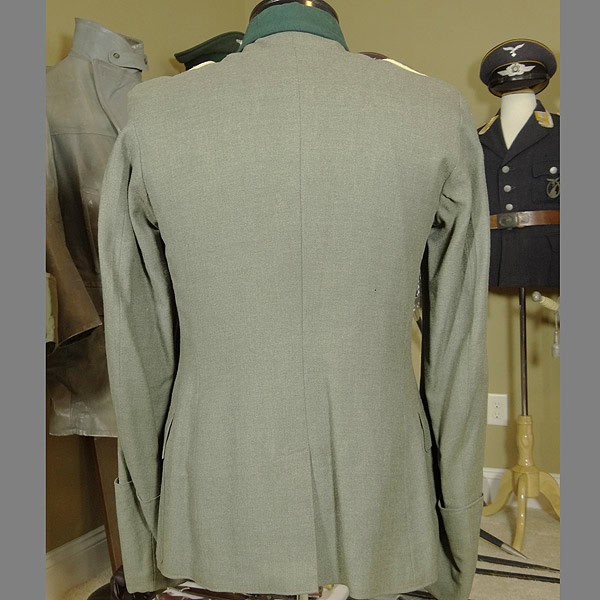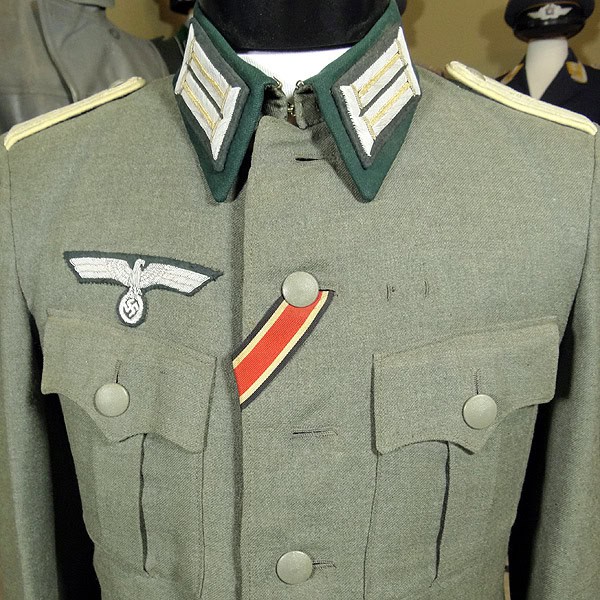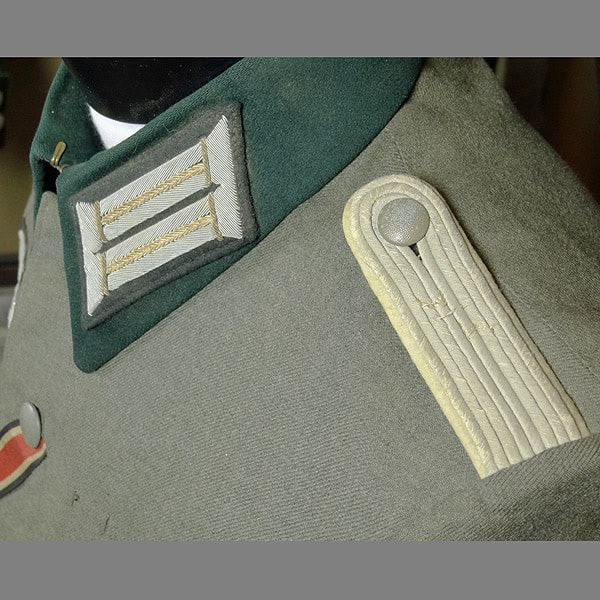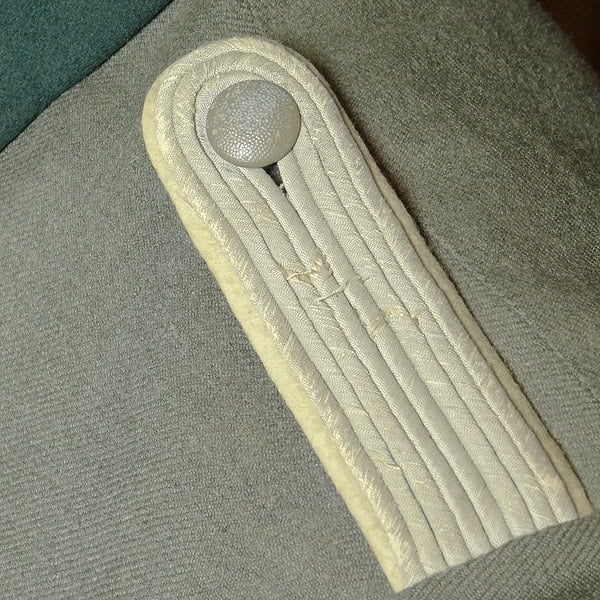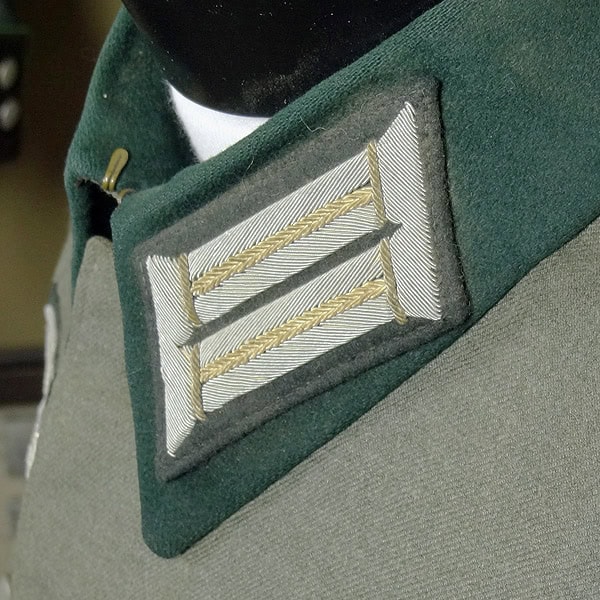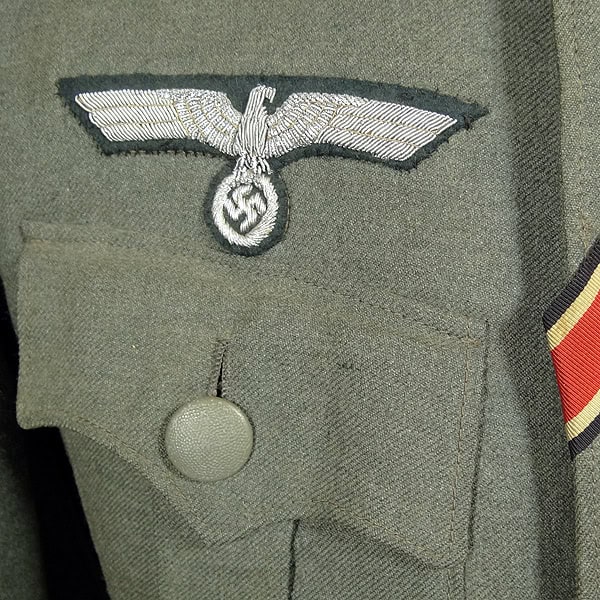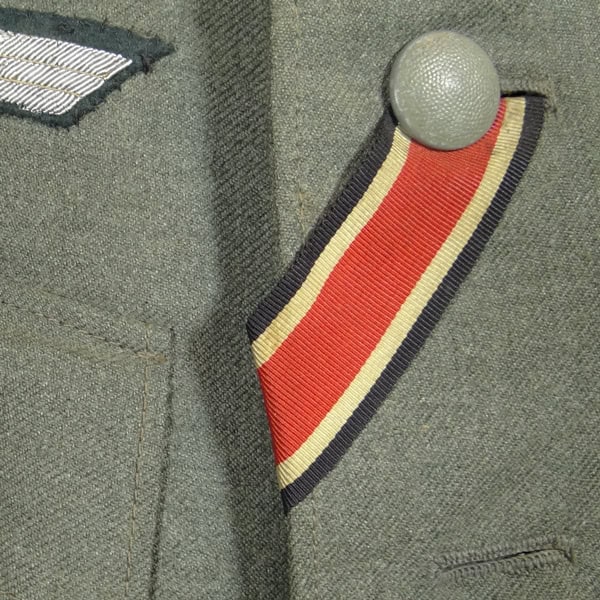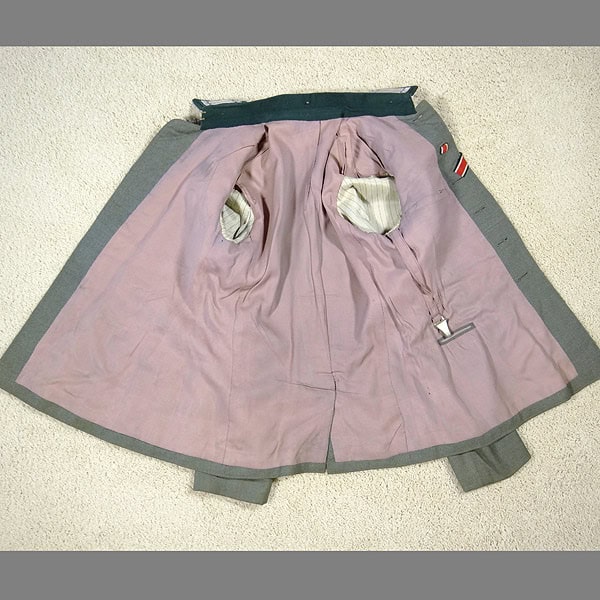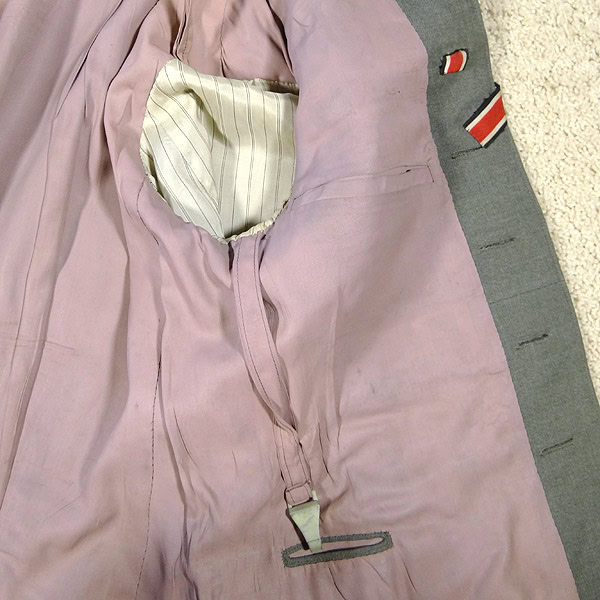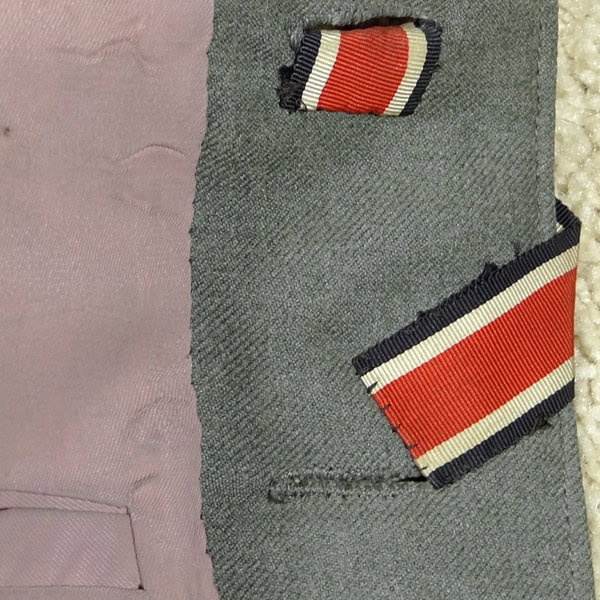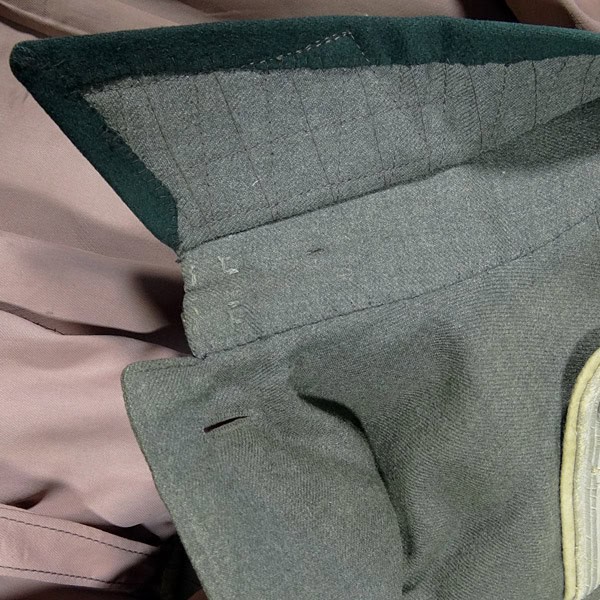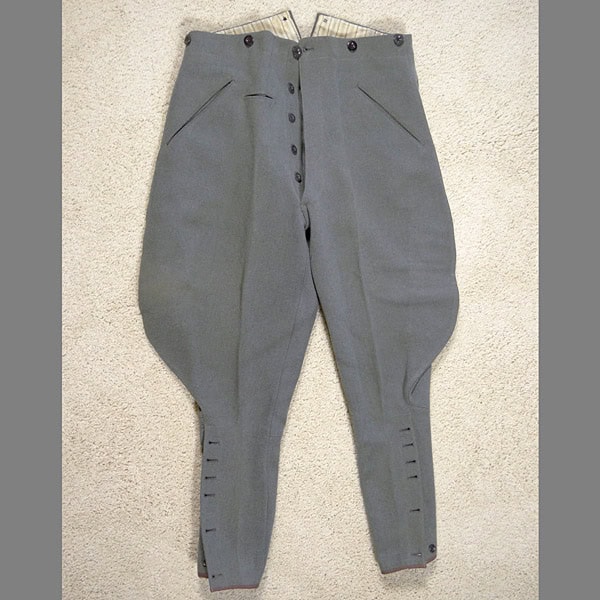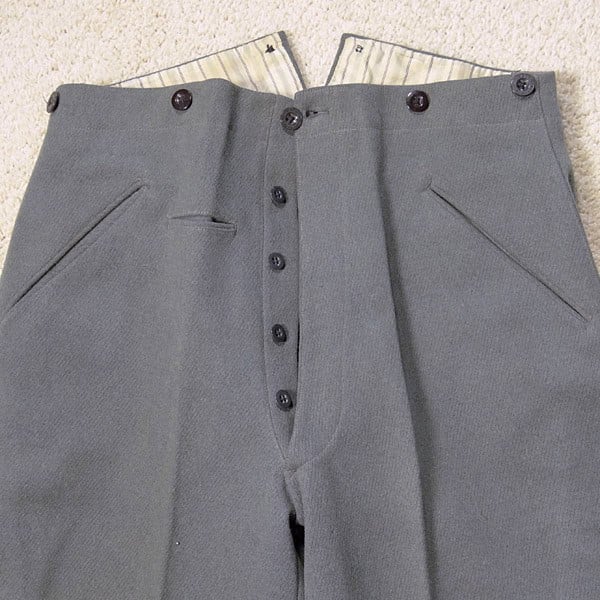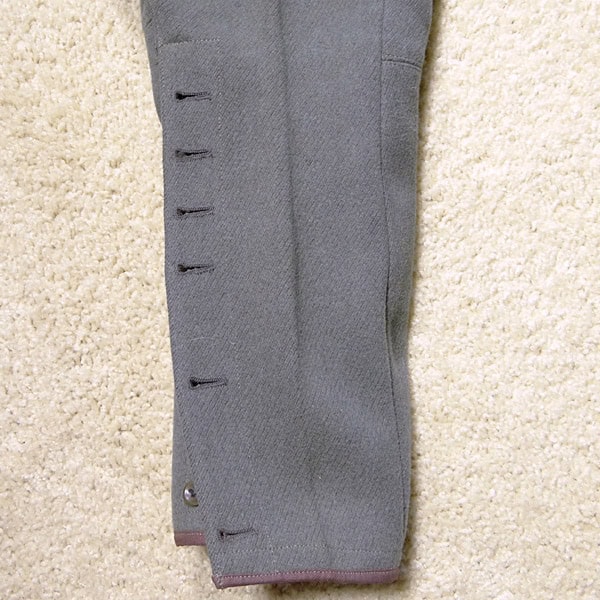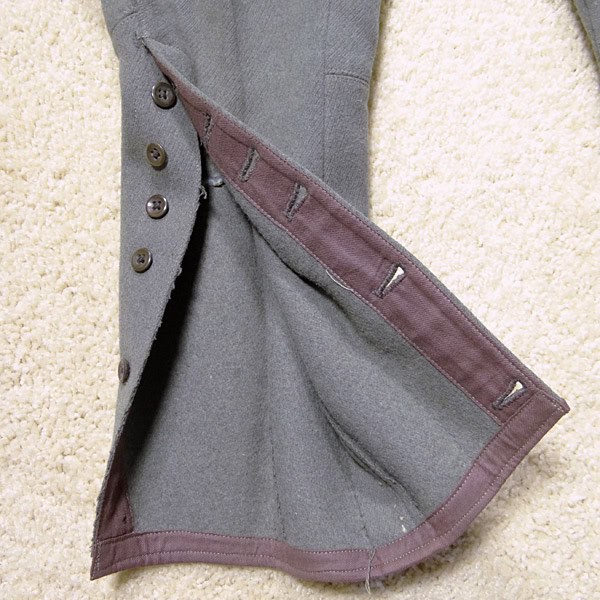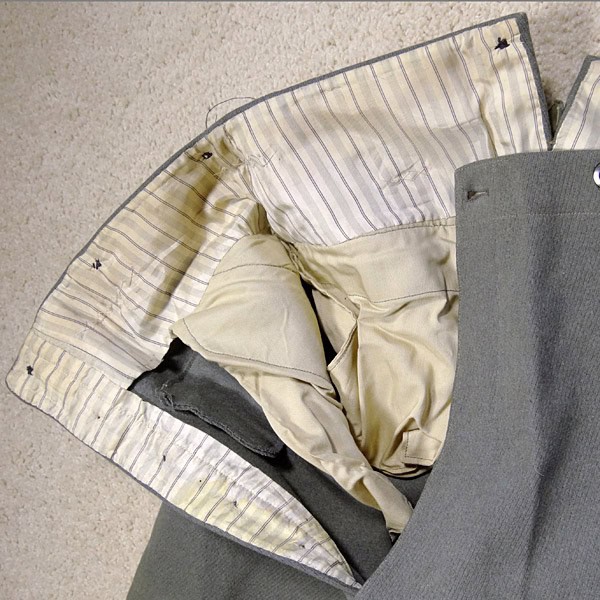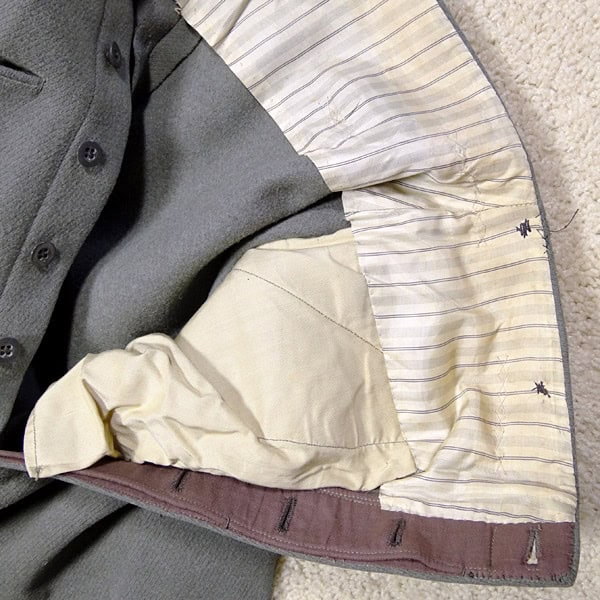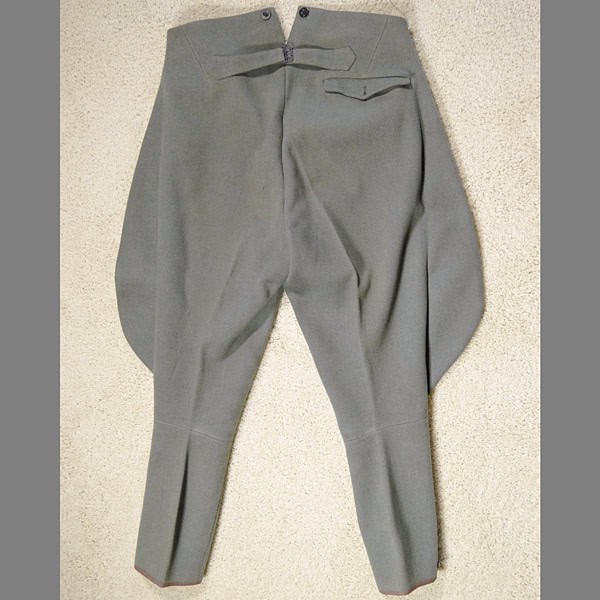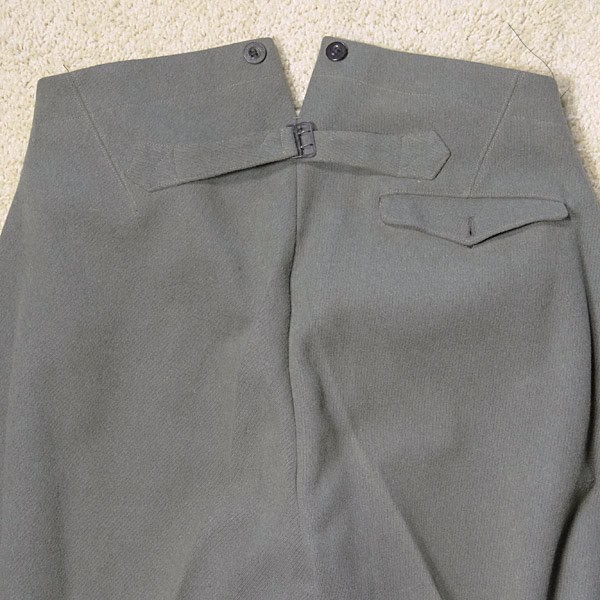 A very nice, original and matching Heer Army Infantry Officer's Uniform set, including private purchase tunic and breeches. There is no evidence of any pips having been removed from the boards, so this tunic would have been attributed to a Leutnant (Lieutenant) rank. There is, however, evidence of device insignia having been present on both boards, located a little more than 50% of the distance from the seam to the button. The underside of each board shows two holes positioned diagonally relative to the length of the board, where the insignia device was attached.
The six button high-quality tricot tunic suffers only from a small hole (about 1.25 inches in length) at the corner of the lower left-hand pocket, and 5 missing buttons — 3 along the length of the tunic, and both lower pocket buttons. One of the missing buttons can be found inside the lower left-hand pocket. Some of the original thread remains where a couple of the buttons were once attached (possible enough to reattach a couple of them).
The breast eagle is the aluminum embroidered type, and appears to be hand sewn just above the right breast pocket. Above the opposite pocket are two loops for a small ribbon bar. The EK2 (Iron Cross second class) ribbon is looped through the second button hole on one end, and around the seam at the other (as expected) and is also hand-stitched to the tunic. The Infantry collar tabs and shoulder boards both show the same level of age discoloration, with the boards having more wear overall than the tabs (see photos).
The interior of the infantry officer tunic has a nice pink custom liner that is completely in tact. A common pattern sleeve liner fabric was used on this one, with alternating single and double line deep gray stripes. Stitched to the lower rim of the left sleeve hole, where the sleeve fabric and liner meet, is the dagger hanger belt strip, with dagger hanger clip found at the opposite end. There are no markings on the interior of the tunic that we could find.
The riding breeches are an obvious match to the tunic as they've been purposefully assembled using a similar pink accent (trim) fabric. This trim fabric can be noted at the ends of each leg, and along the button lines at the crotch and bottoms of each leg. There are no noteworthy issue that we can find with the breeches — a very nice set that stands well on its own.