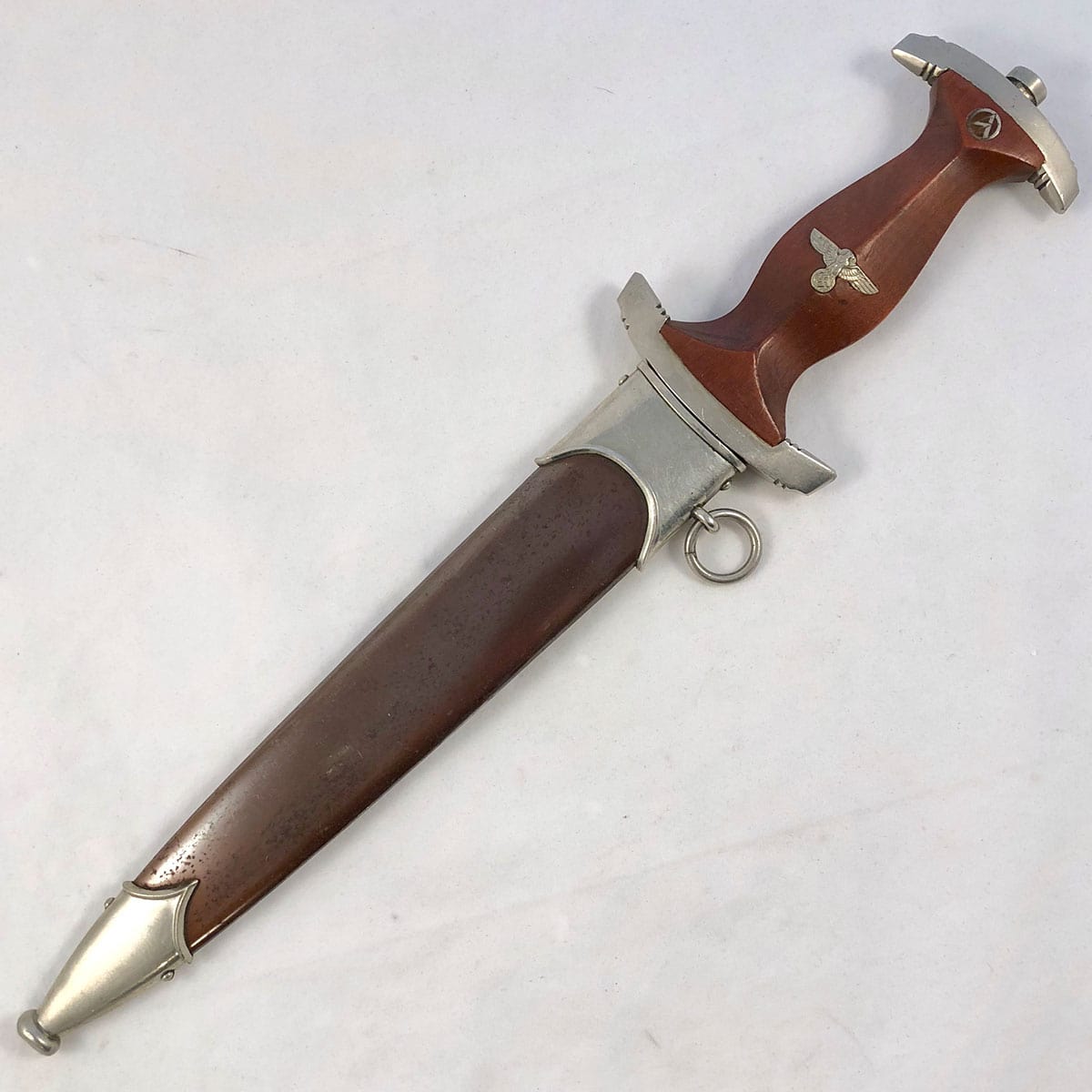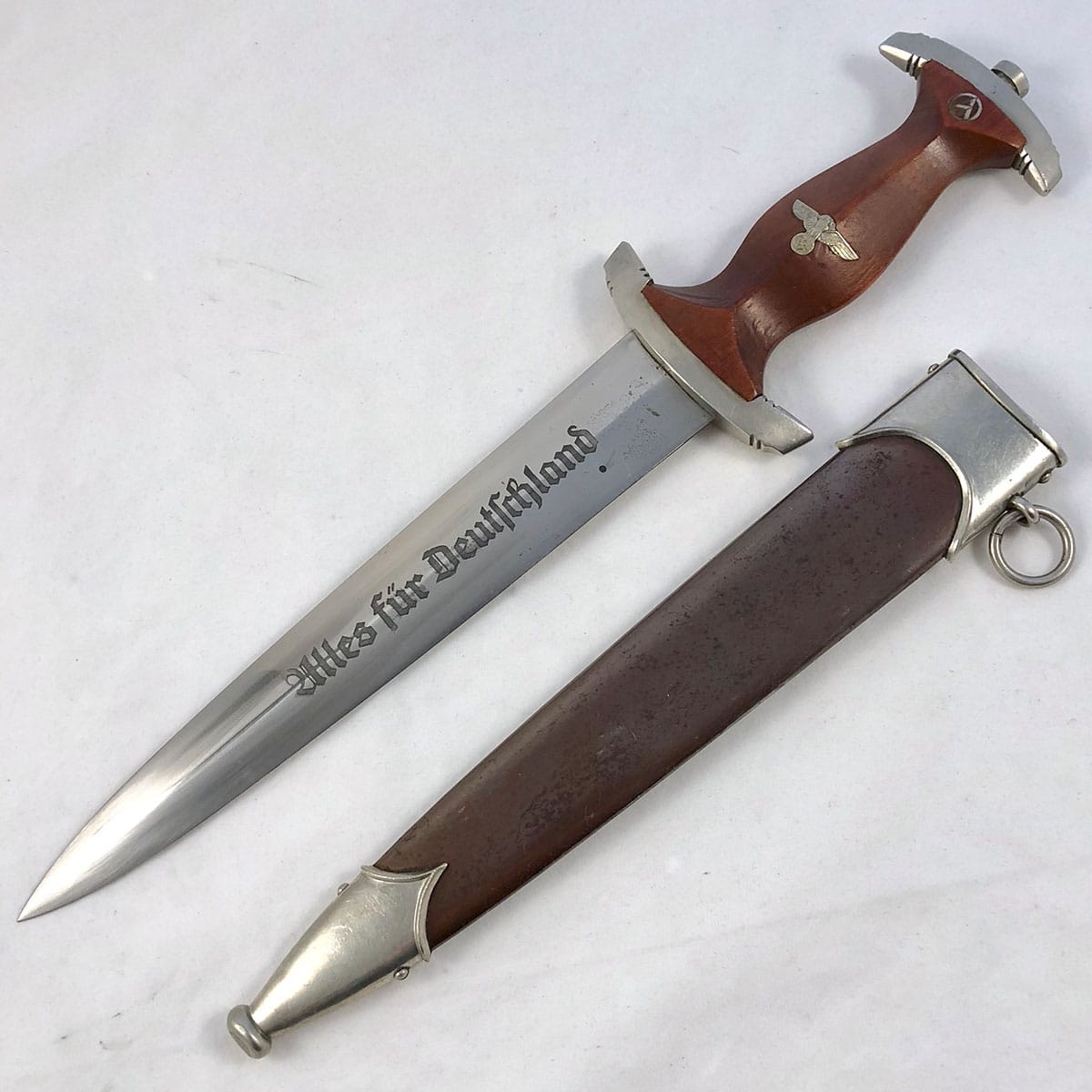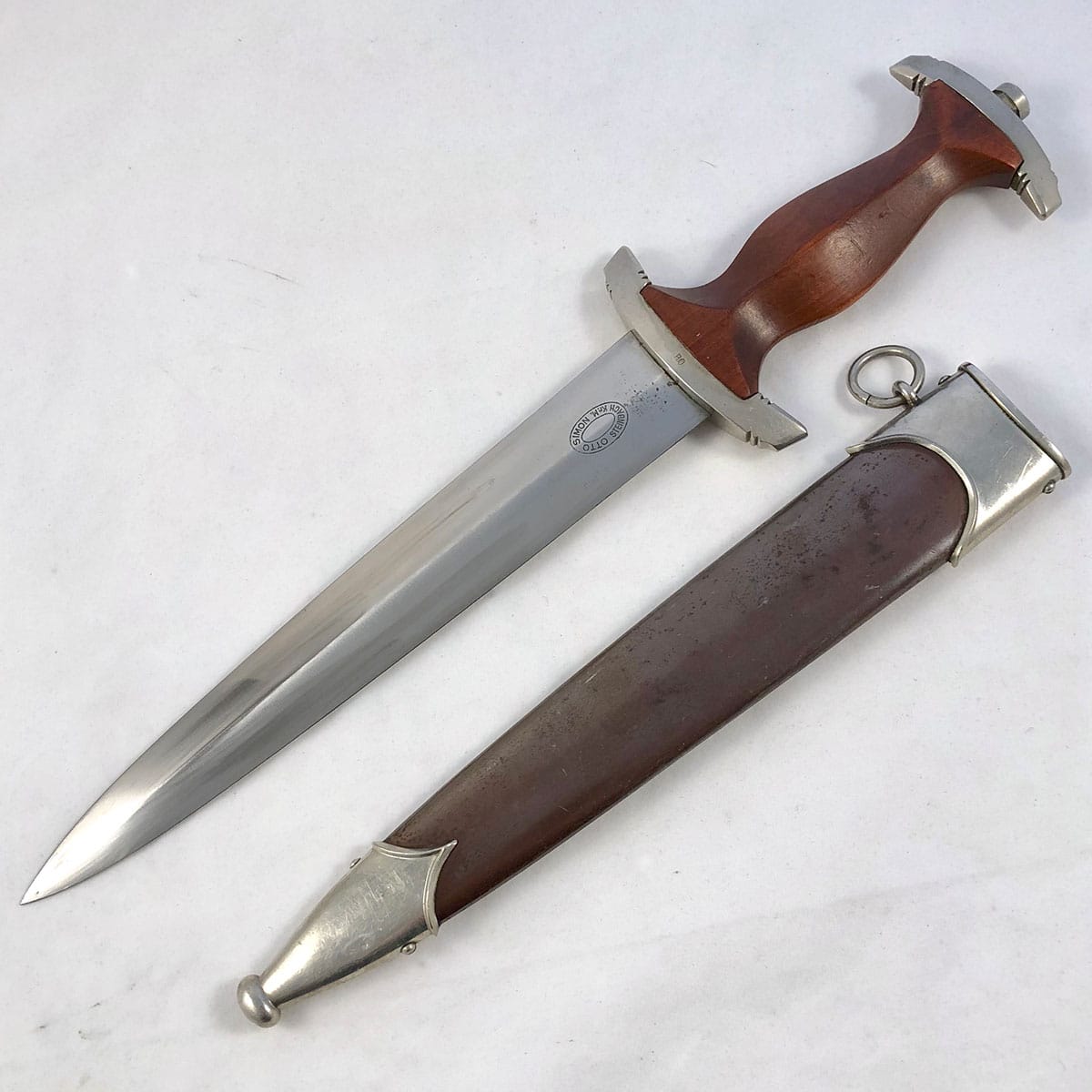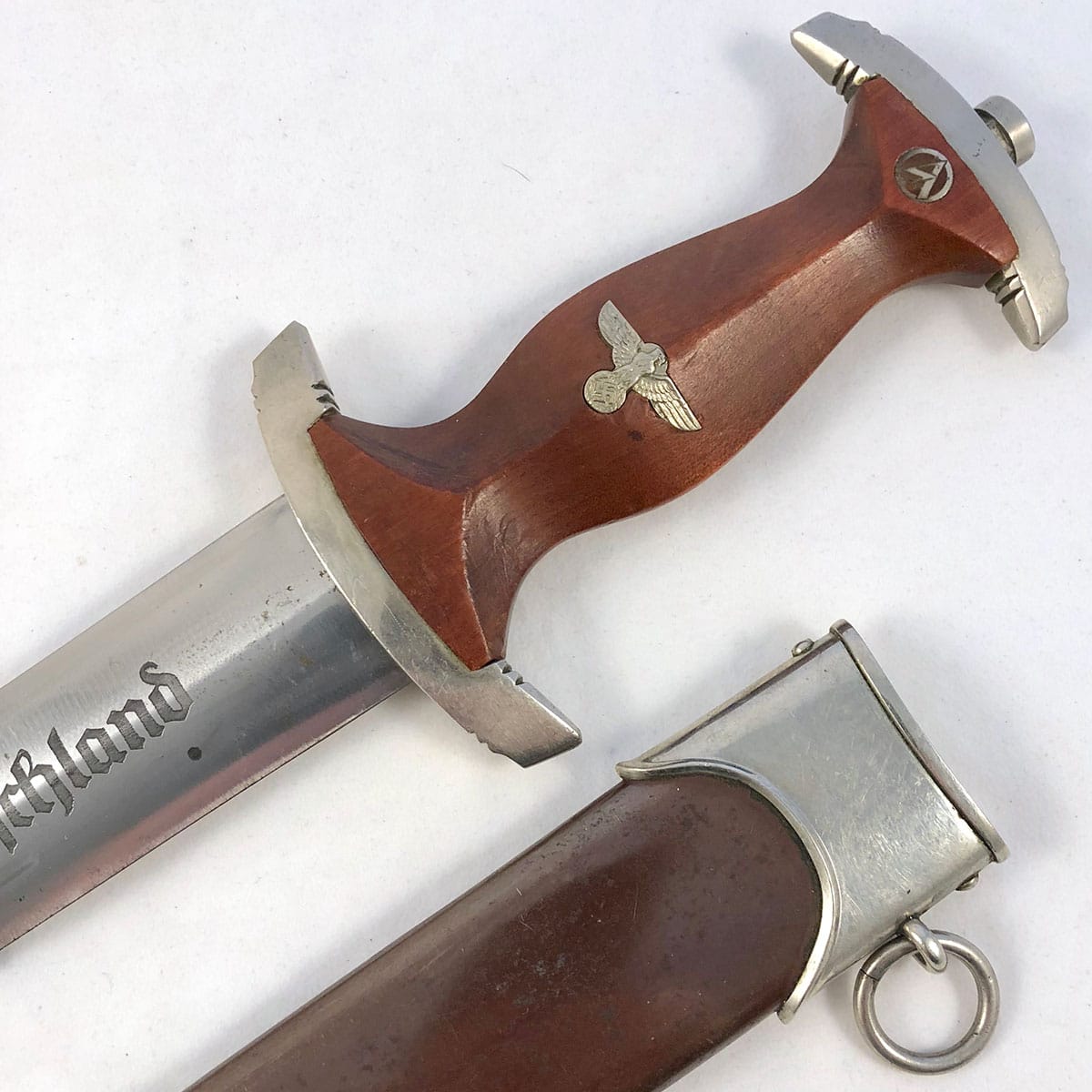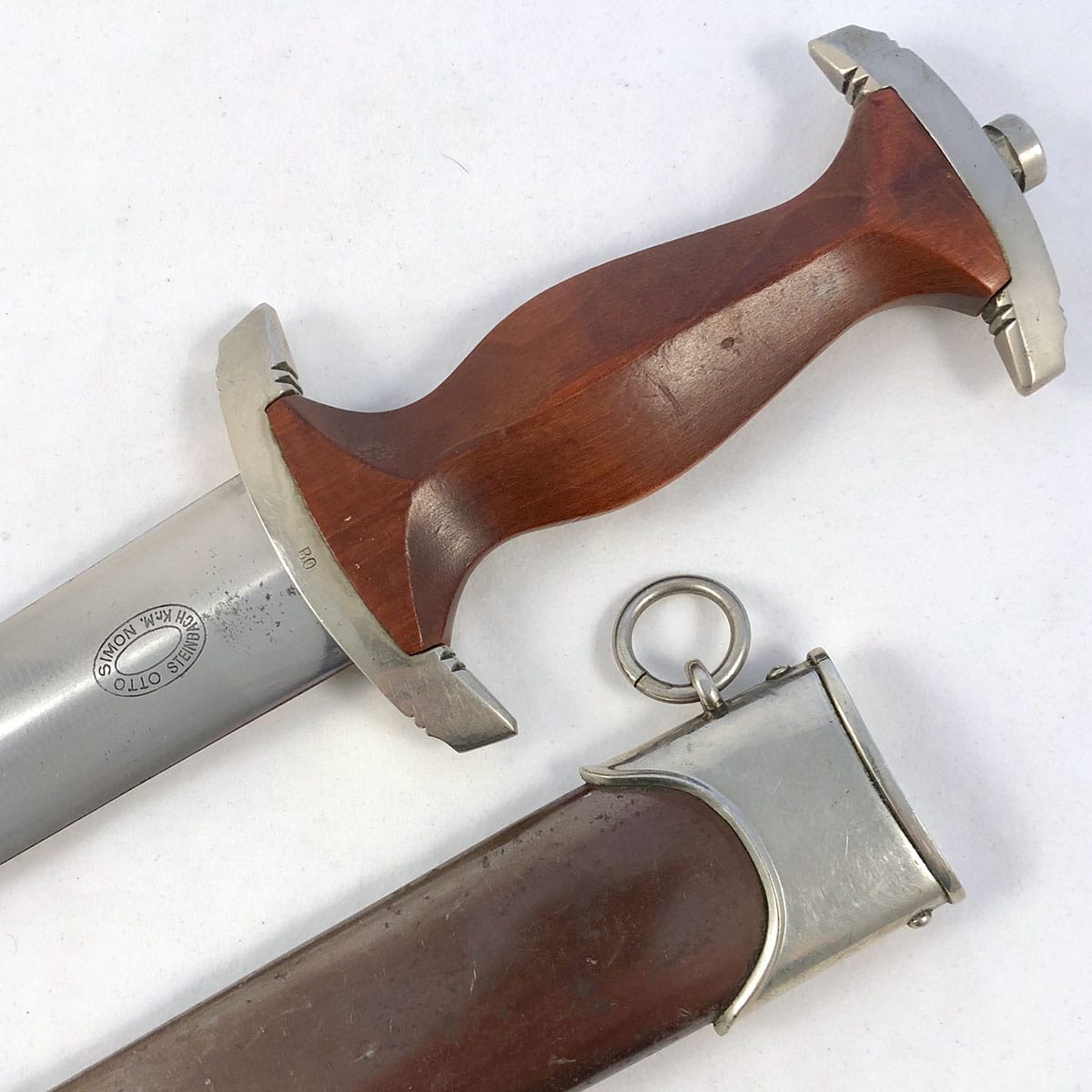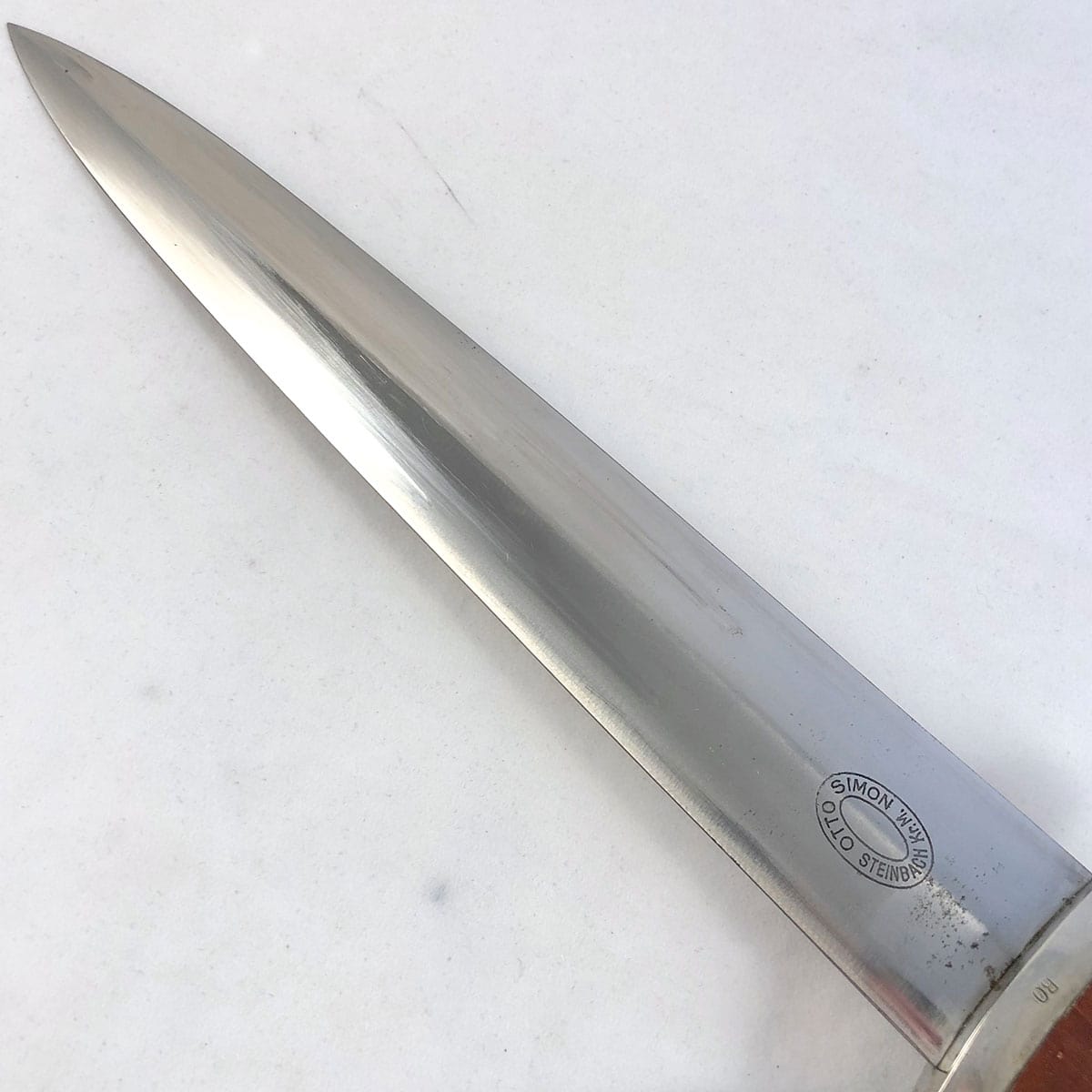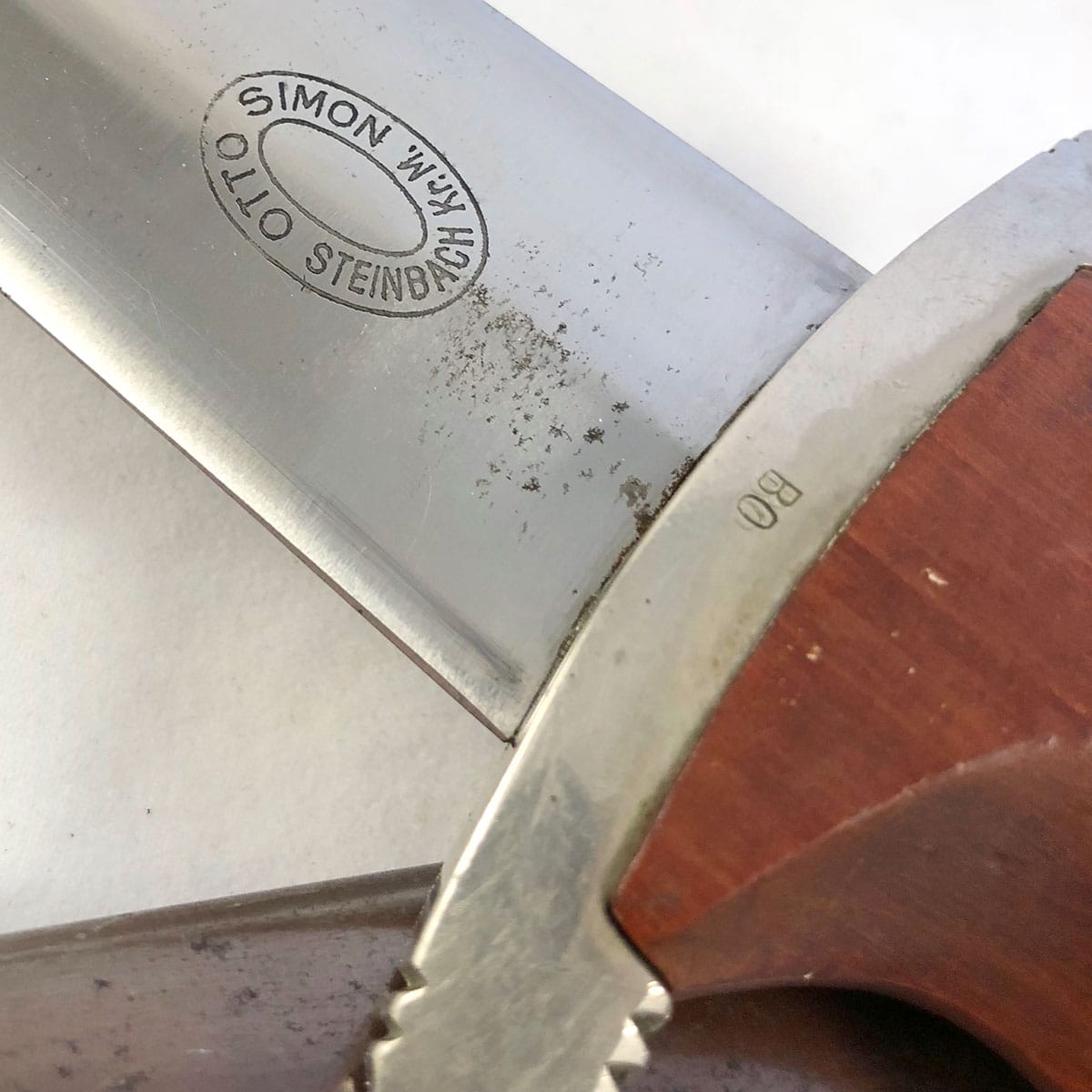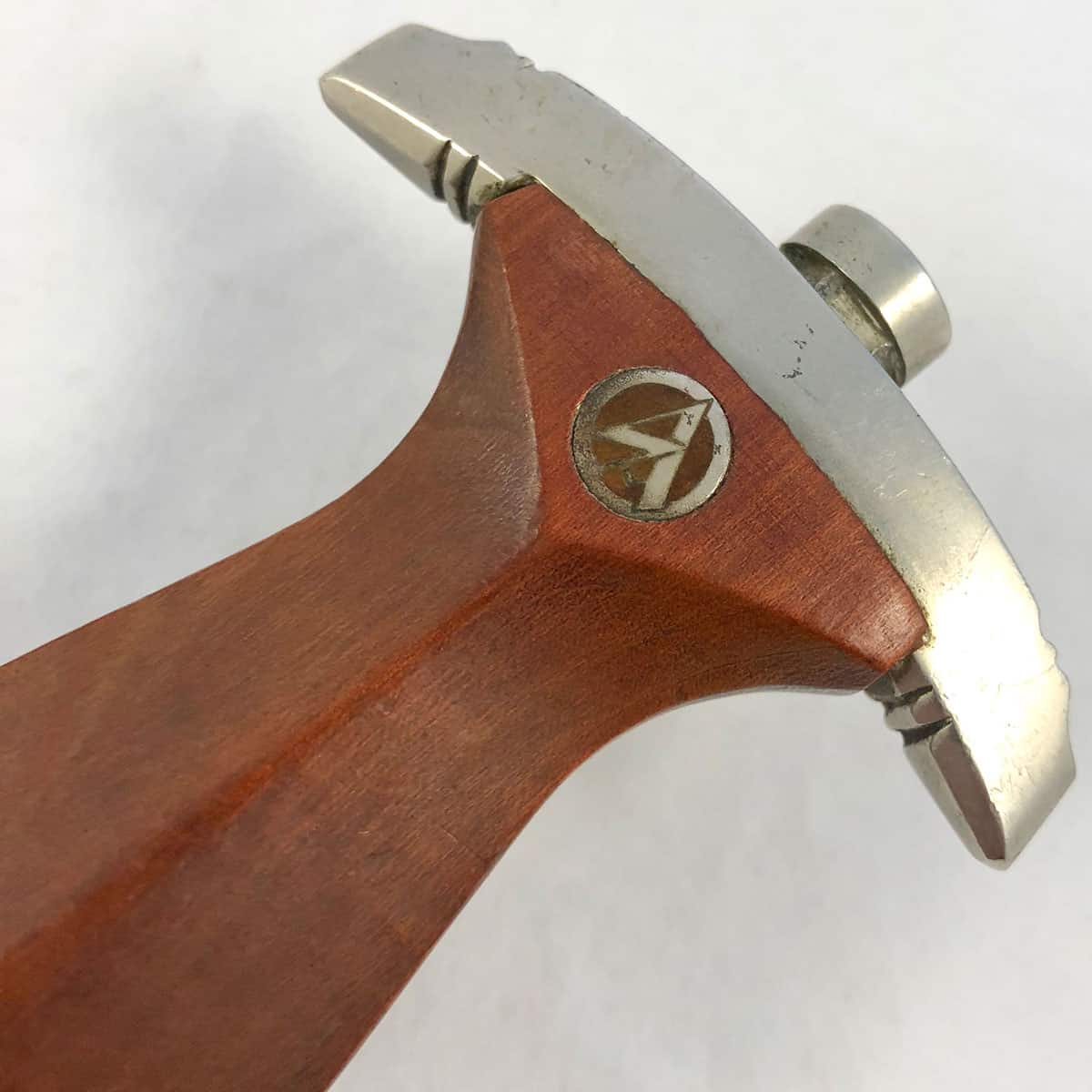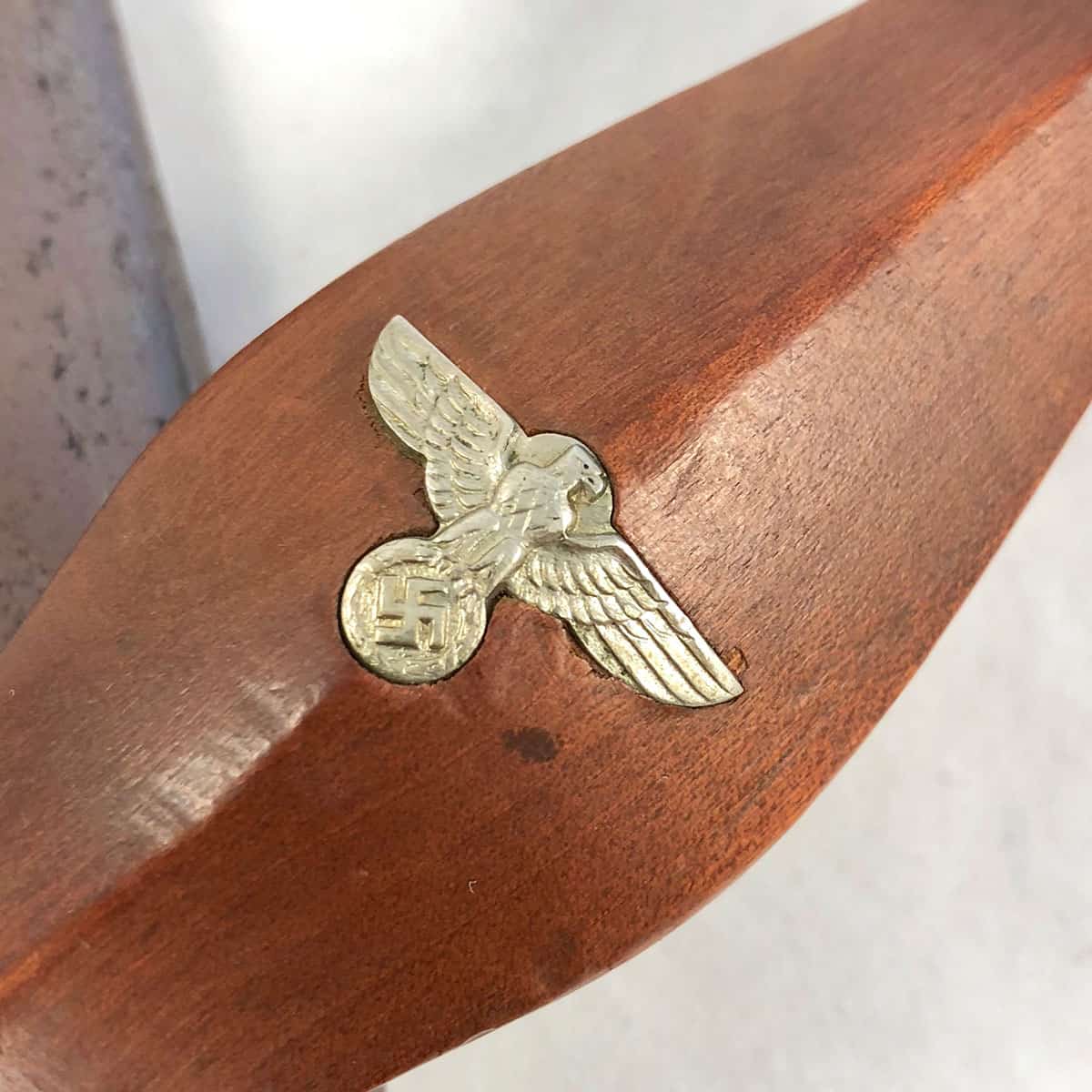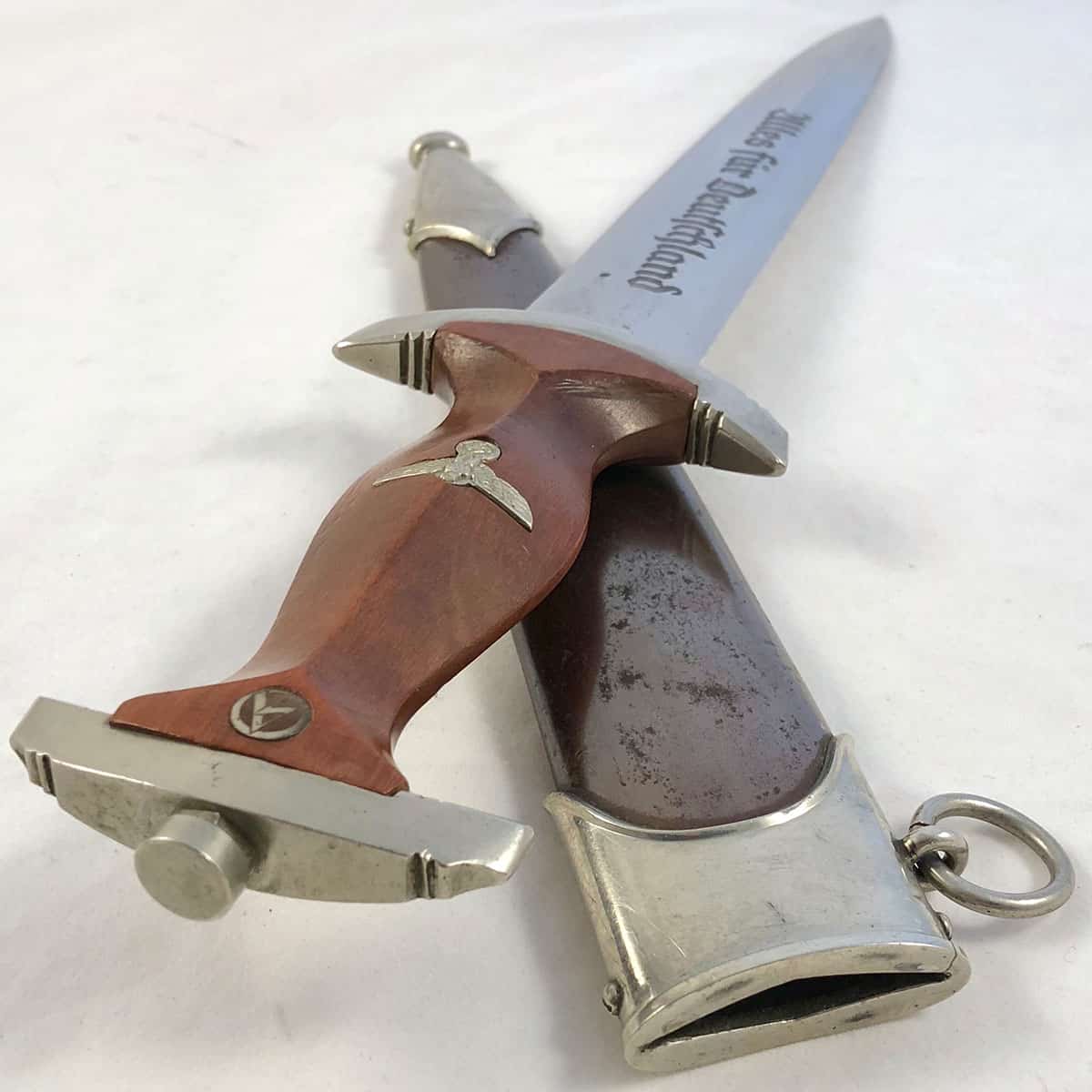 Here's an exceptional SA dagger by the extremely rare maker Otto Simon, who ranks a 9 on the McSARR 10 scale.
Starting at the grip we see a very nice reddish brown tone to the wood, which aside from a few minor dings shows only normal use wear and is in very good condition. The grip eagle shows 90%+ of it's original factory detail, and the SA roundel still has 100% of it's enamel. The roundel also shows the normal darkening (patina) on the lower half from age. The solid nickel crossguards show normal use wear, but no major flaws to note.
The blade on this dagger is nothing short of stunning! With barely a flaw to note, both sides are nice and shiny with a strong cross grain. The motto on the front still has its original factory darkening, as does the "Otto Simon Steinbach Kr. M." maker's mark on the reverse. It simply doesn't get any better than this!
The scabbard is also in remarkable condition, with a few minor dings from use, but nothing out of the ordinary. All scabbard fittings are nice and tight, with their original retainer screws, showing no signs of having been tampered with.
Overall this is one of the nicest SA daggers that we've seen, so if you're considering purchasing this beauty, don't think on it too long or it will end up in someone else's collection.