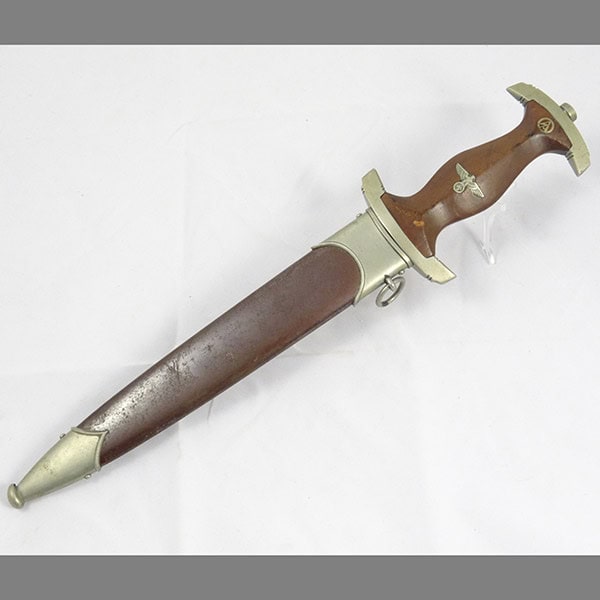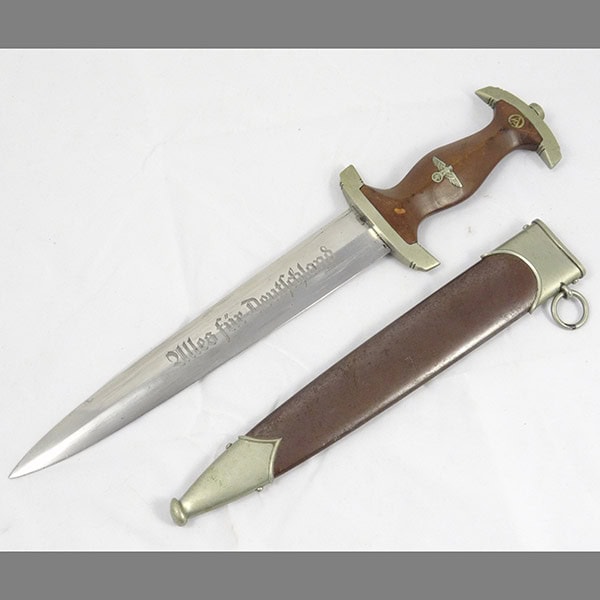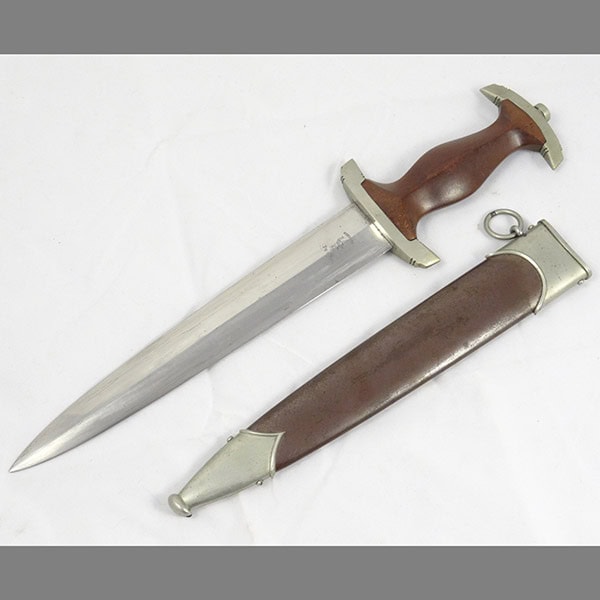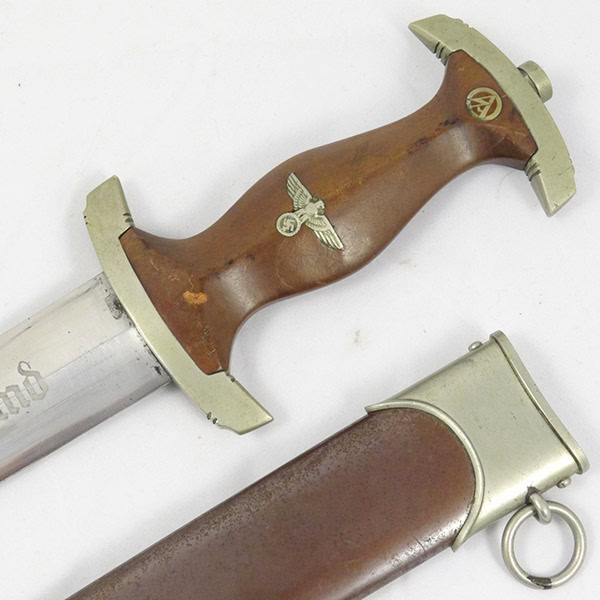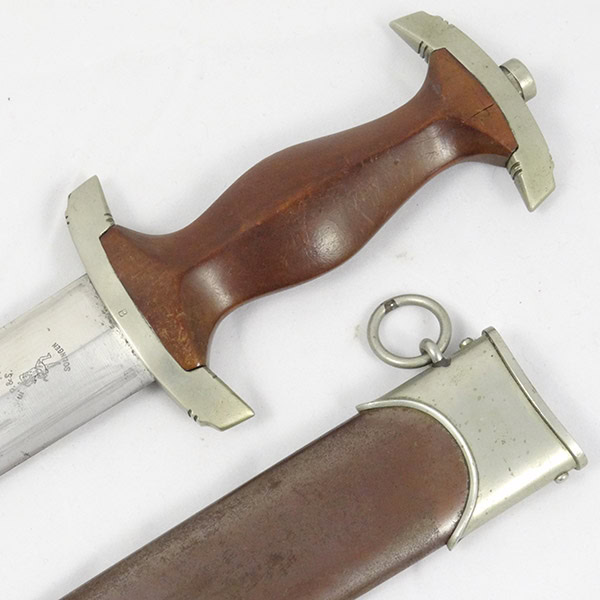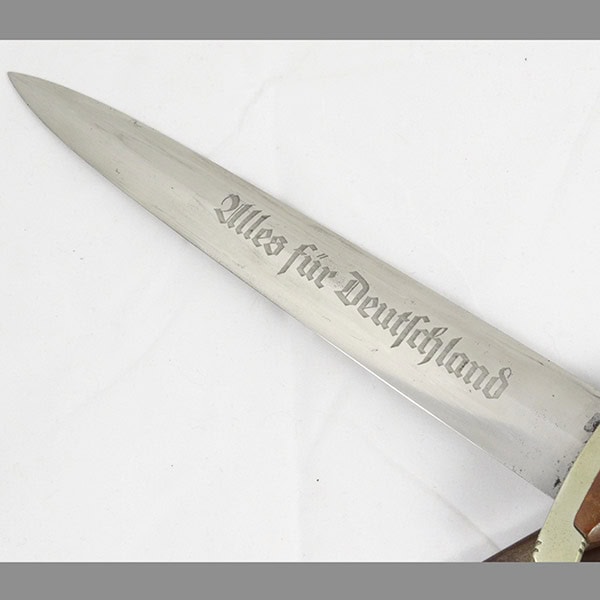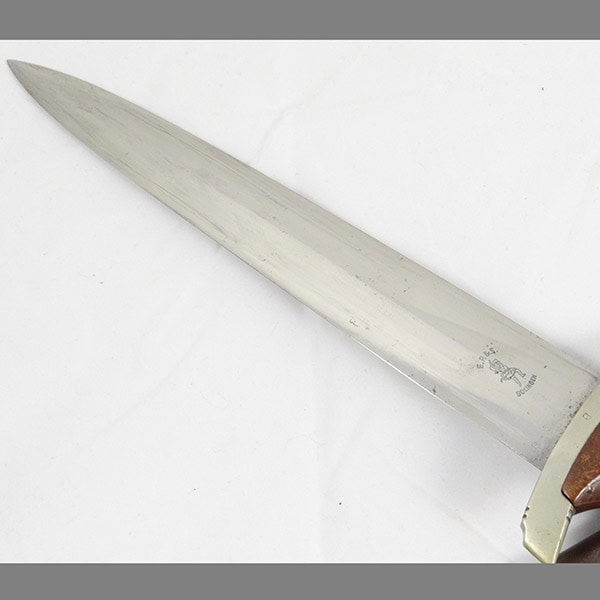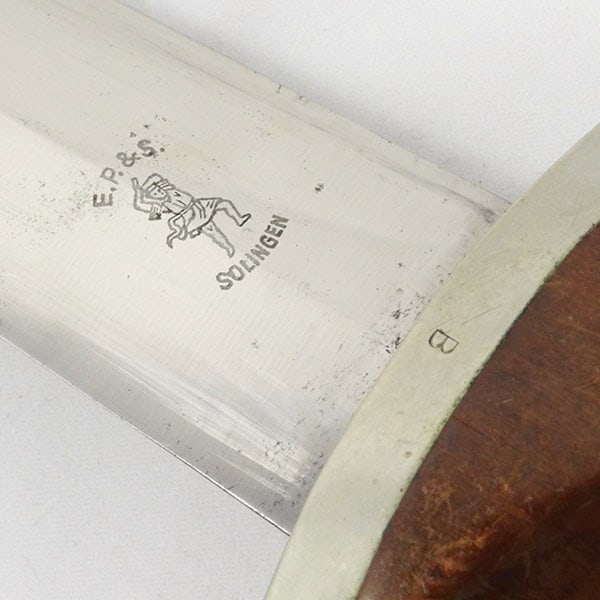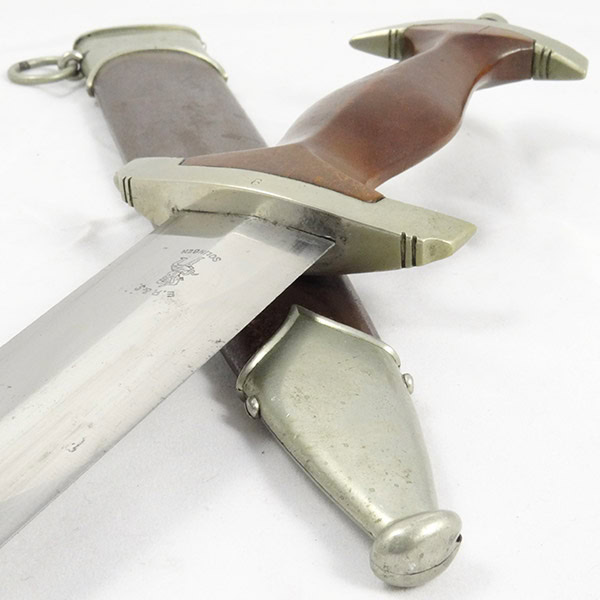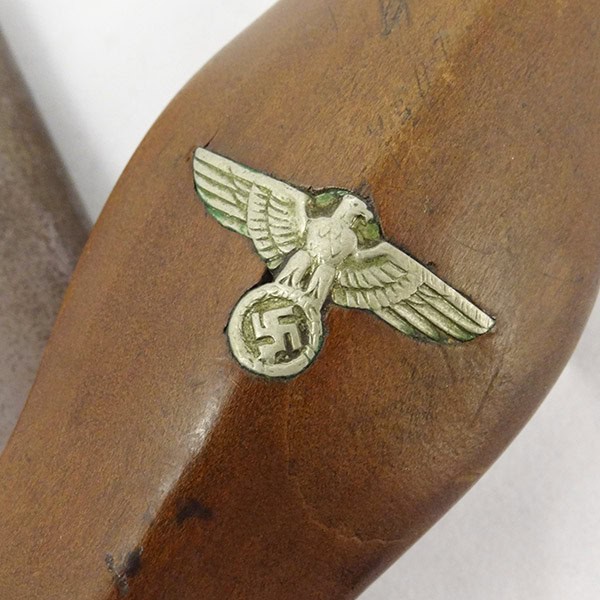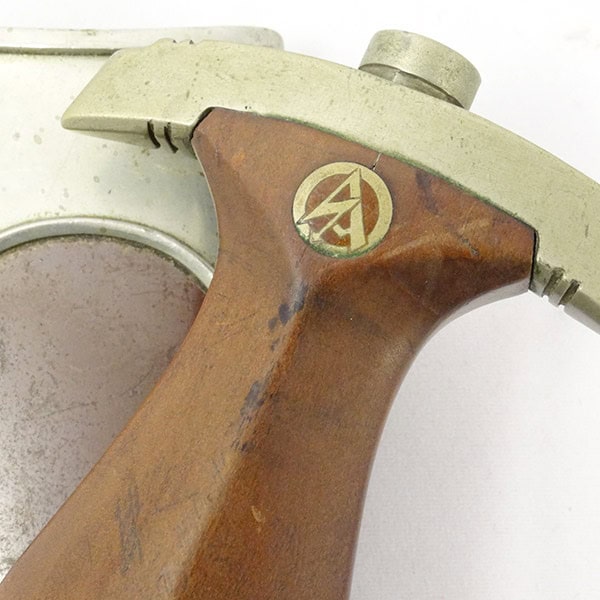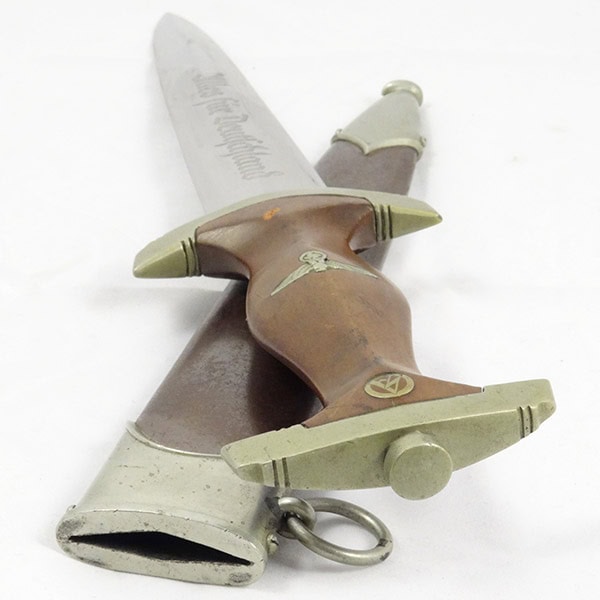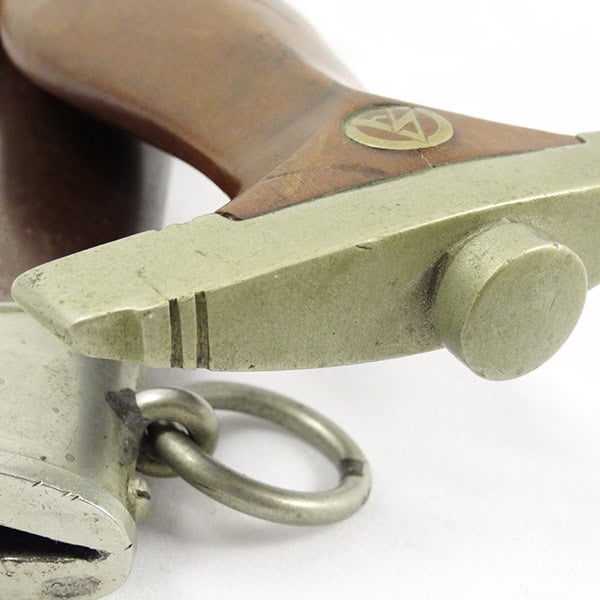 We have here an early Ernst Pack & Sohne (E.P.&S.) SA Dagger in absolutely beautiful condition, never disassembled!
Beginning at the top we see a gently worn wood grip with a couple of modest nicks, and a small crack that has starter to show on the reverse near the top guard (it can be repaired before it spreads), sandwiched between two nicely age colored cross guards. The upper guard shows absolutely ZERO signs of the pommel nut having been removed; the patina is completely even surrounding the nut on the surface of the guard. The lower guard has the Gau mark "B" on the reverse. The grip eagle shows a good deal of use wear, but is still stunning, and has the same age discoloration as the guards, which we love to see! Something very nice to note about the Swastika within the wreath that the eagle is clutching are a couple of die flaws. These die flaws are vary rare and (in our opinion) only add to the intrigue of these daggers. You can see these flaws in the close up photo of the grip eagle (look for the thicker areas of the arms where the die was clogged when the Swastika was cut).
Moving to the blade we see a very clean surface for the most part, with the normal scabbard "rash" (from the blade being removed and inserted repeatedly into and out of the scabbard. The crossgrain pattern is very prominant on both sides, and the blade comes to a nice pointy tip. The motto, "Alles fur Deutschland" on the front of the dagger has a light gray tone with hints of the original darkening still remaining.
The anodized scabbard on this daggers shows an average amount of wear, but no rusting and notable dents in the scabbard body. Aside from the tip ball having received an impact ding at some point in it's life (which is unfortunately very common), the throat and tip fittings are in excellent condition and show the same age patina as the grip fittings.
Untouched SA Daggers like these are getting more and more difficult to come by so don't hesitate to pull the trigger and buy this beauty, it won't last long at this price!