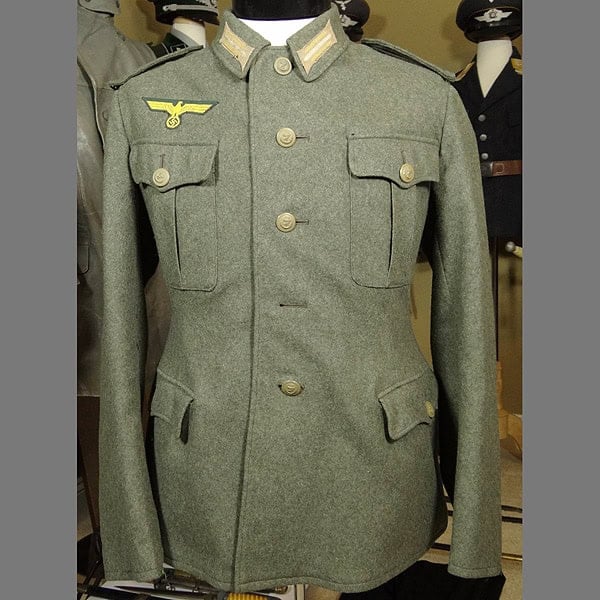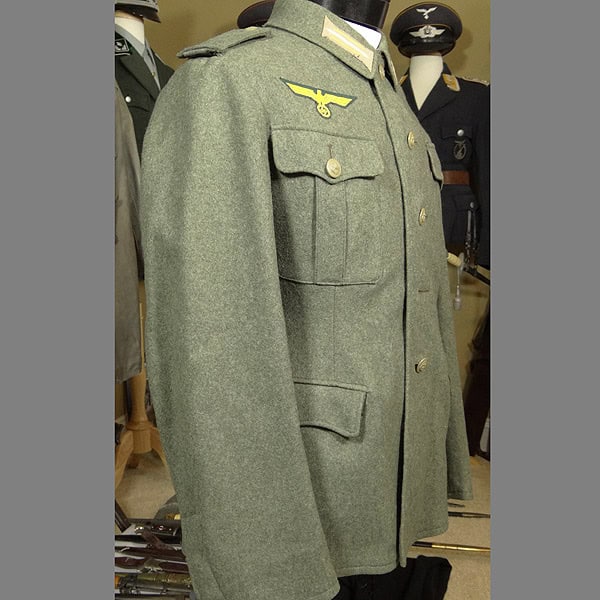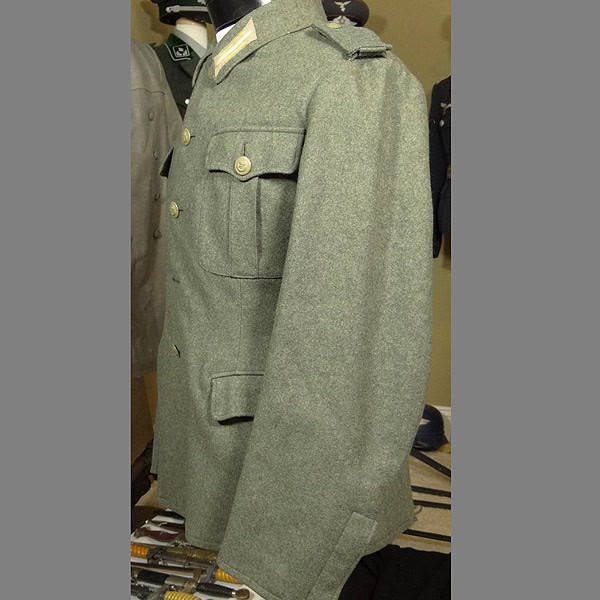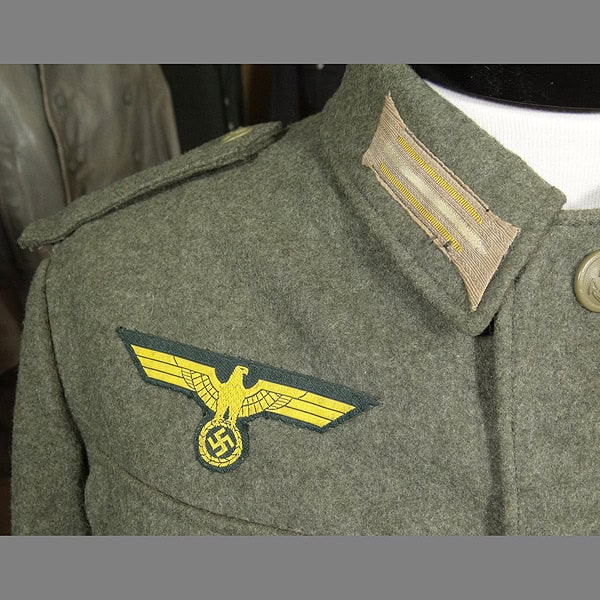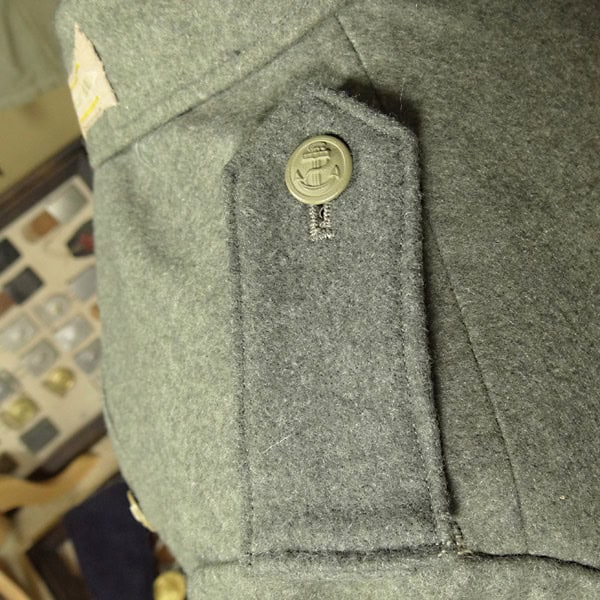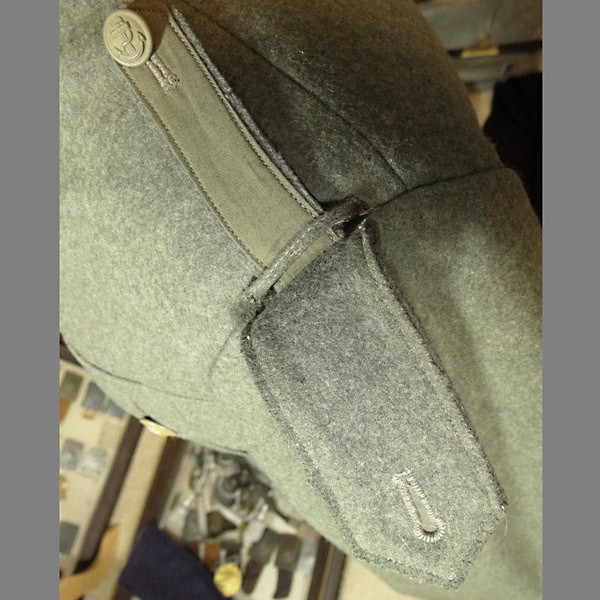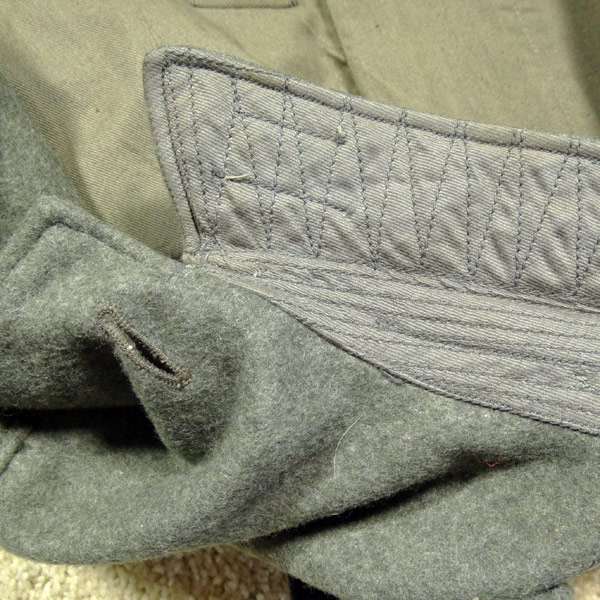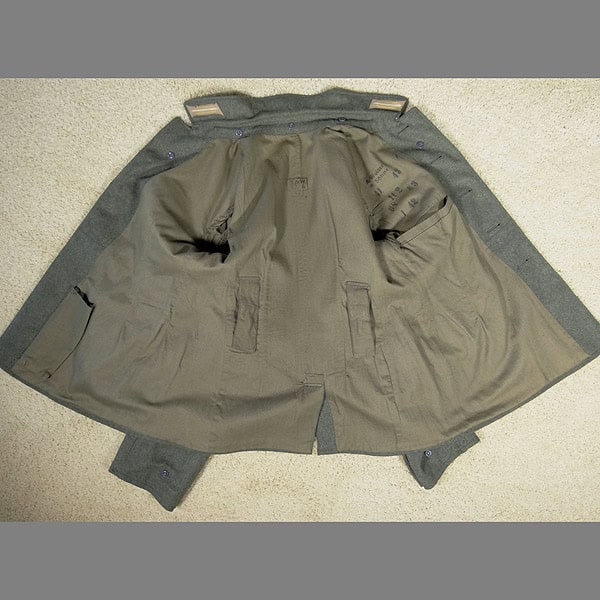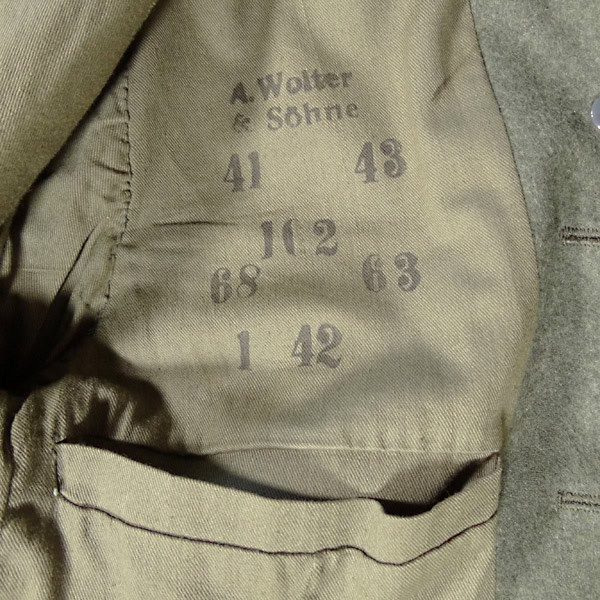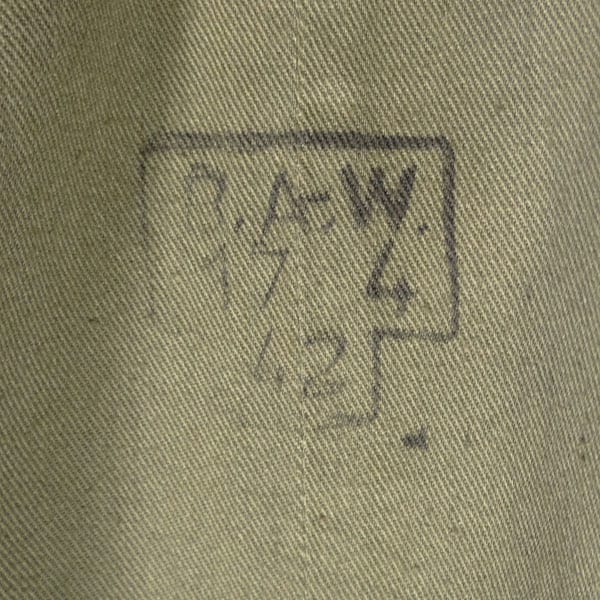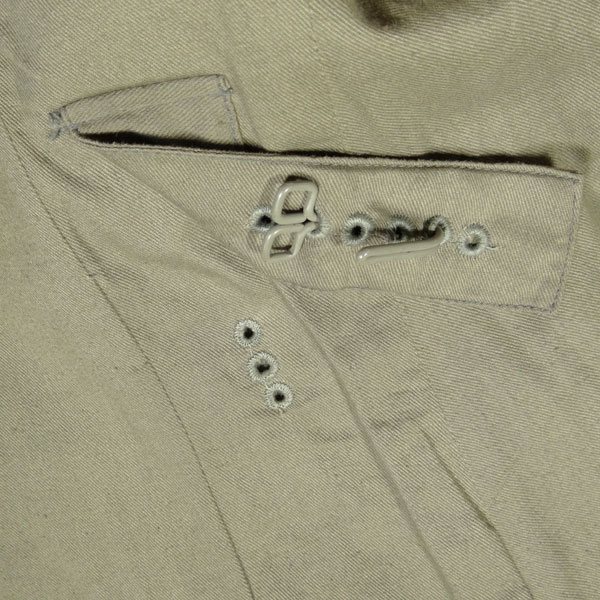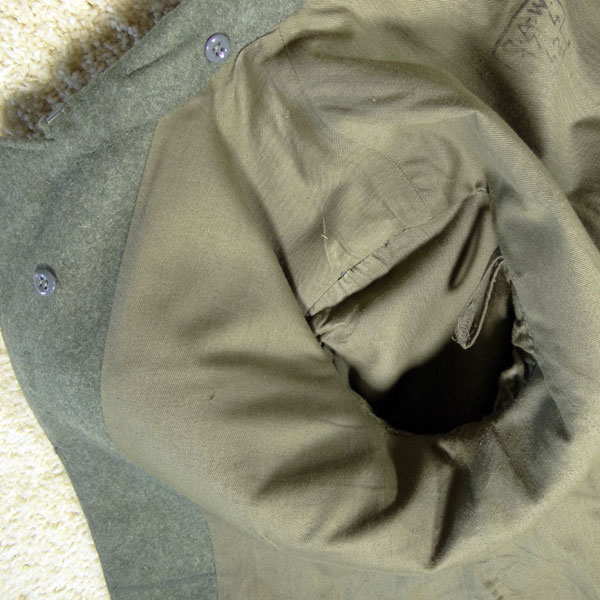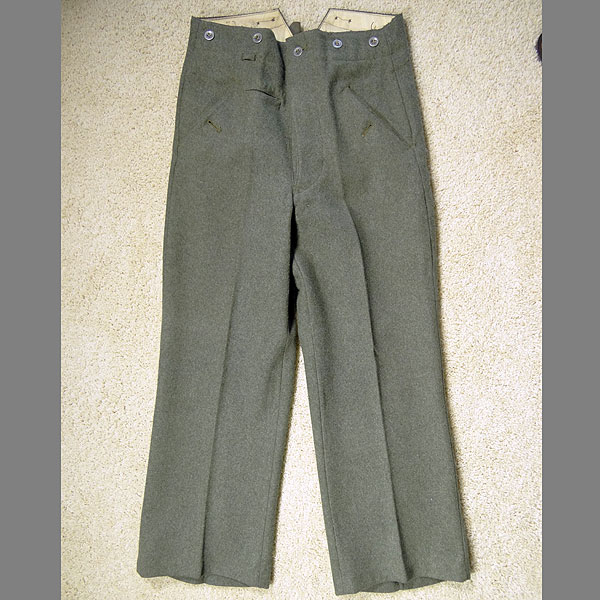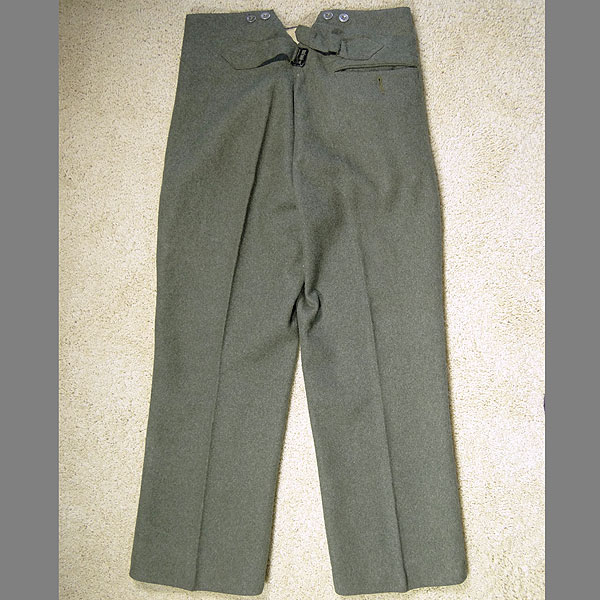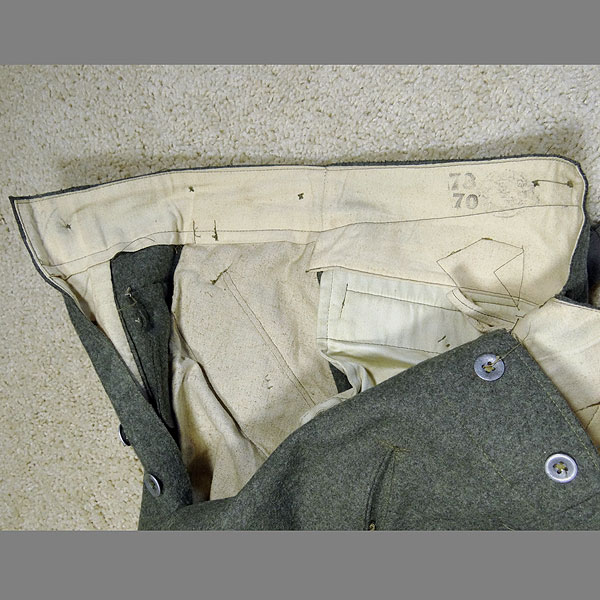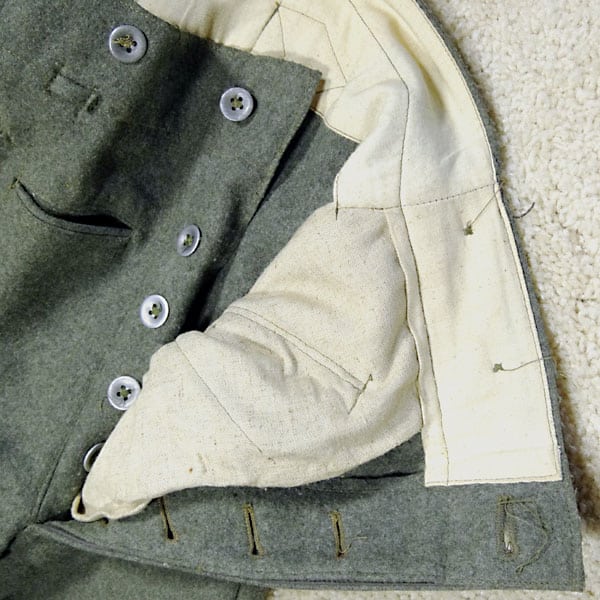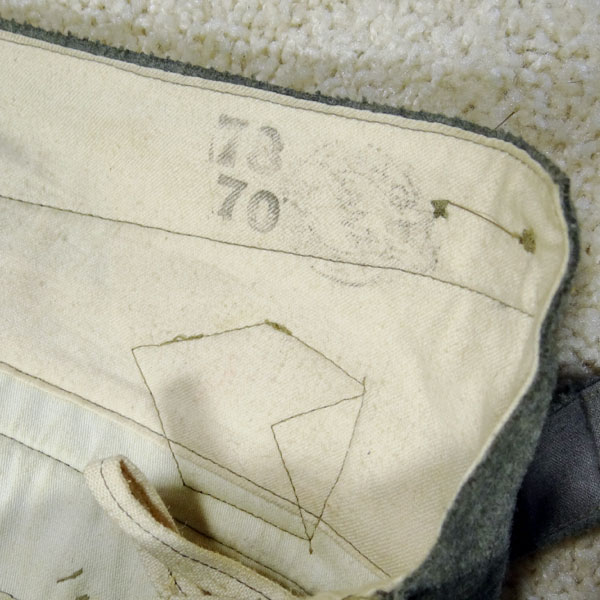 This is one of the finest WW2 German tunics we've ever come across! In unissued condition, this matching Coastal Artillery tunic (also referred to as a KA tuinc) and pants set came directly from a vet collection. The tunic is manufactured by A. Wolter & Sohne, a well-known manufacturer of uniforms, but a rare manufacturer of Kriegsmarine pieces. They're more well known for RAD and Heer uniforms. As you can clearly see in the photos, this Coastal Artillery set shows very few signs of use (considered unissued condition) and the only notable flaw is a missing button on the front of the tunic.
The late war boards are the generic type, in the typical darker green color as expected, and without a unit device (which was somewhat common). Included in the set is a second pair of generic boards (in the tunic pocket). The interior of the tunic is pristine, showing all expected markings clearly above the interior pocket as shown in the photos.
The French made (and clearly marked) trousers match the tunic, and were acquired as a set. Although the color shown in the photos gives the appearance that the pants are a different color than the tunic, it is only a product of the lighting when shooting the photos. The two pieces are 100% identical in material and color.