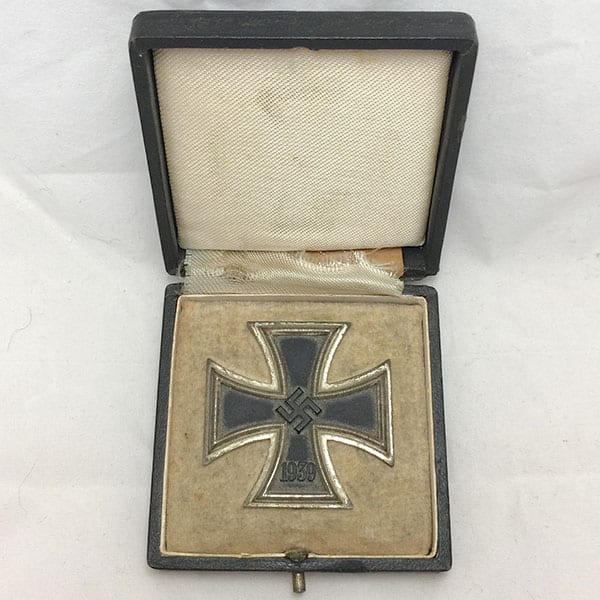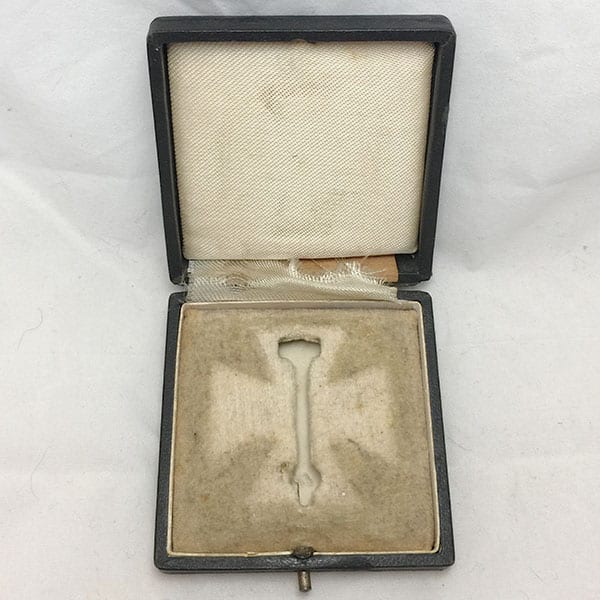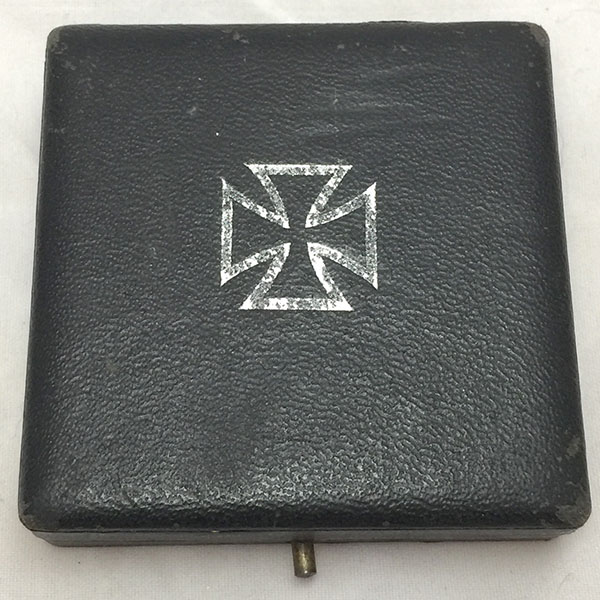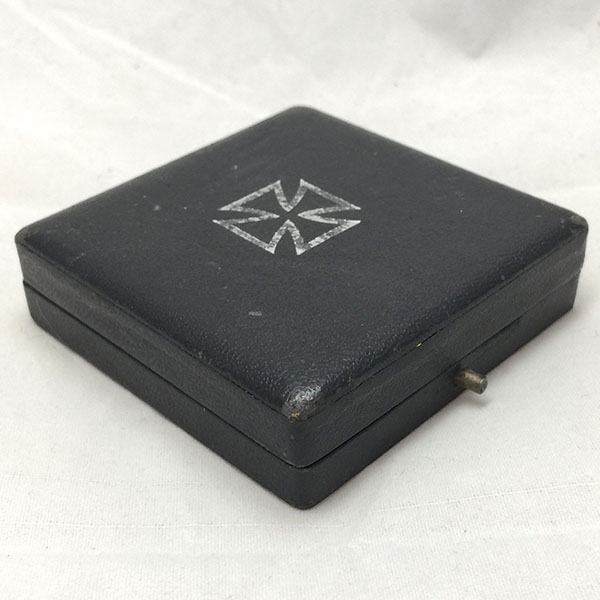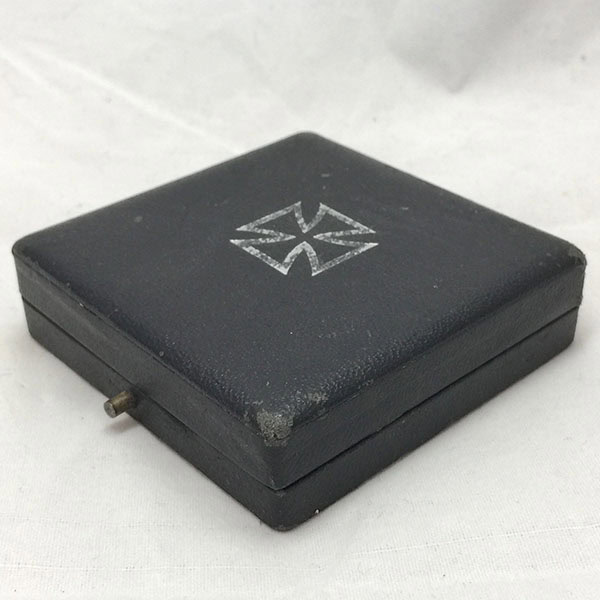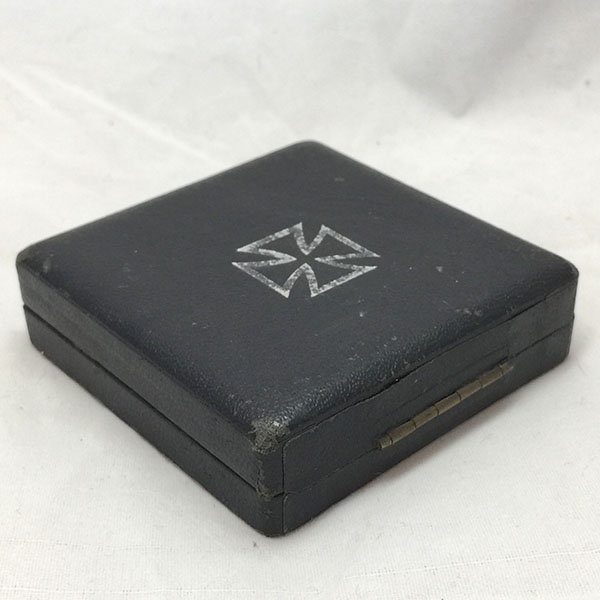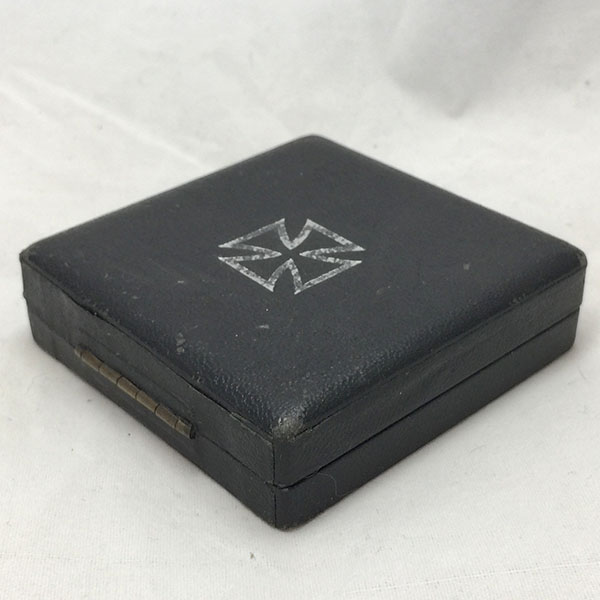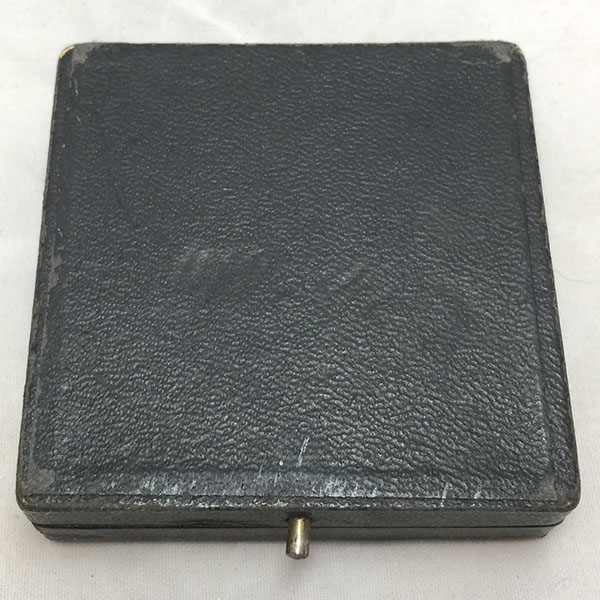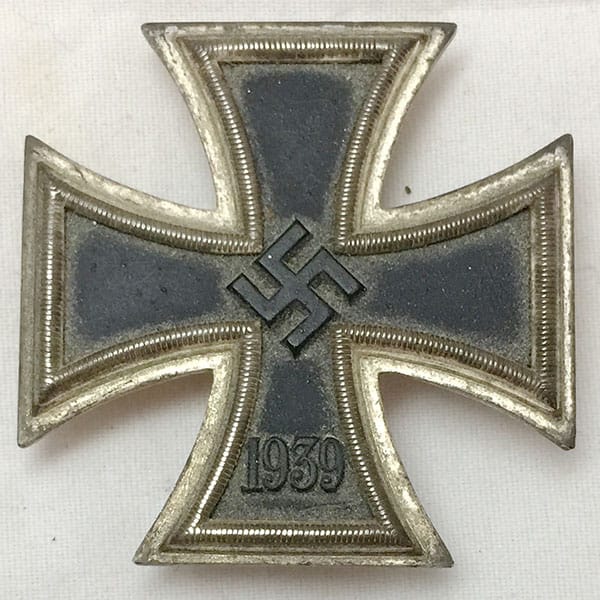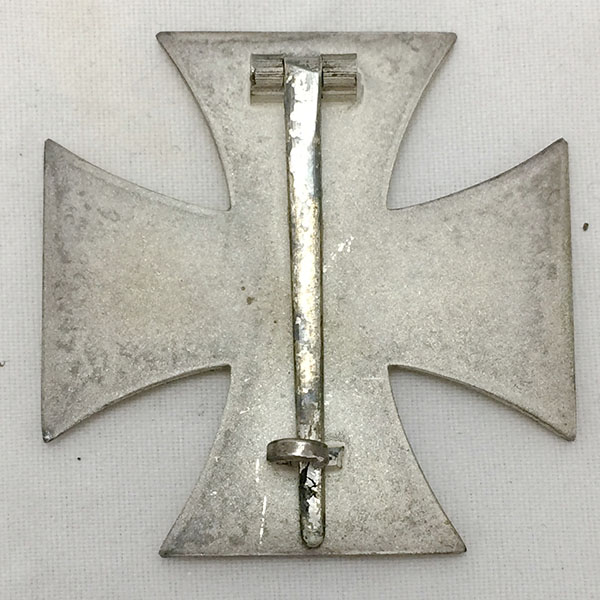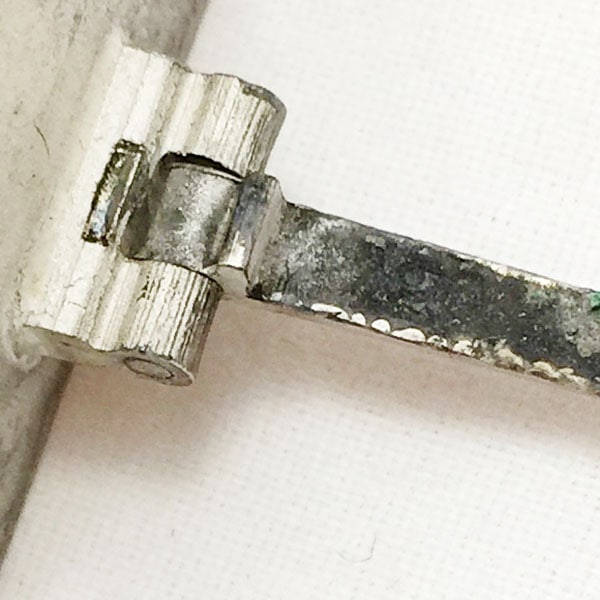 Here's one right out of the woodwork. Completely uncleaned and untouched, this Cased Iron Cross 1st Class award still has dust on the surface from the years of storage!
The cross is in beautiful condition, with much of the original silver wash remaining on front and back sides. The black paint over the magnetic core is 100%, with no visible chips.
On the reverse we see a nice silver tone to the pin, and a more dull silver wash (normal) to the body. On the underside of the pin is the maker number "20".
The case shows normal shelf wear on the outside, with a little more age wear on the inside, including a tear to the fabric hinge cover. Both the lid cover and the base insert are loose, but can obviously be reglued if the buyer chooses to do so (this does not take away from the value). The metal hinge on the reverse exterior of the case is solid, with no signs of coming loose.
This is a very nice First Class Iron Cross that you can count on as being stored since the war. We generally do not clean items like these up for photos because we believe in leaving any clean up decisions to the buyer. For this reason, please do not ask for a discount because the item is dirty.